Following on from the surprise Damson drawing developments of episode 2, I was expecting to find new fruit subjects in Santander, Spain when I attended the IMPACT Printmaking Biennale.  I came across some figs, but they were no more enticing than the surprise Welsh find of episode 1. No citrus fruits, lemons or oranges. Perhaps I was not looking in the right place.
However I met David Faithfull, a Scottish Artist when attending his 'Squid Ink' art work using sand silk screen printing on the Sardinero  Beach : Playa Primera de El Sardinero.
He also presented his work on a panel which  he began by handing out packets of what I thought were individual OAK seeds.  He informed us they were OAK GALLS, a very different proposition, from which he had made prints using, focusing, inspired by the OAK, which was hanging in the Impact10 Central Library Exhibition.
Subsequently I visited the exhibition, next to David's Liminal, Aviary exhibit, and enjoyed the prints, BUT there placed on a small ledge, were the Galls on their branch,  I could feel episode 3 of the Fruits of Drawing beckoning. My trip back from Santander was long an laborious, but it gave me the opportunity to draw the Oak Galls.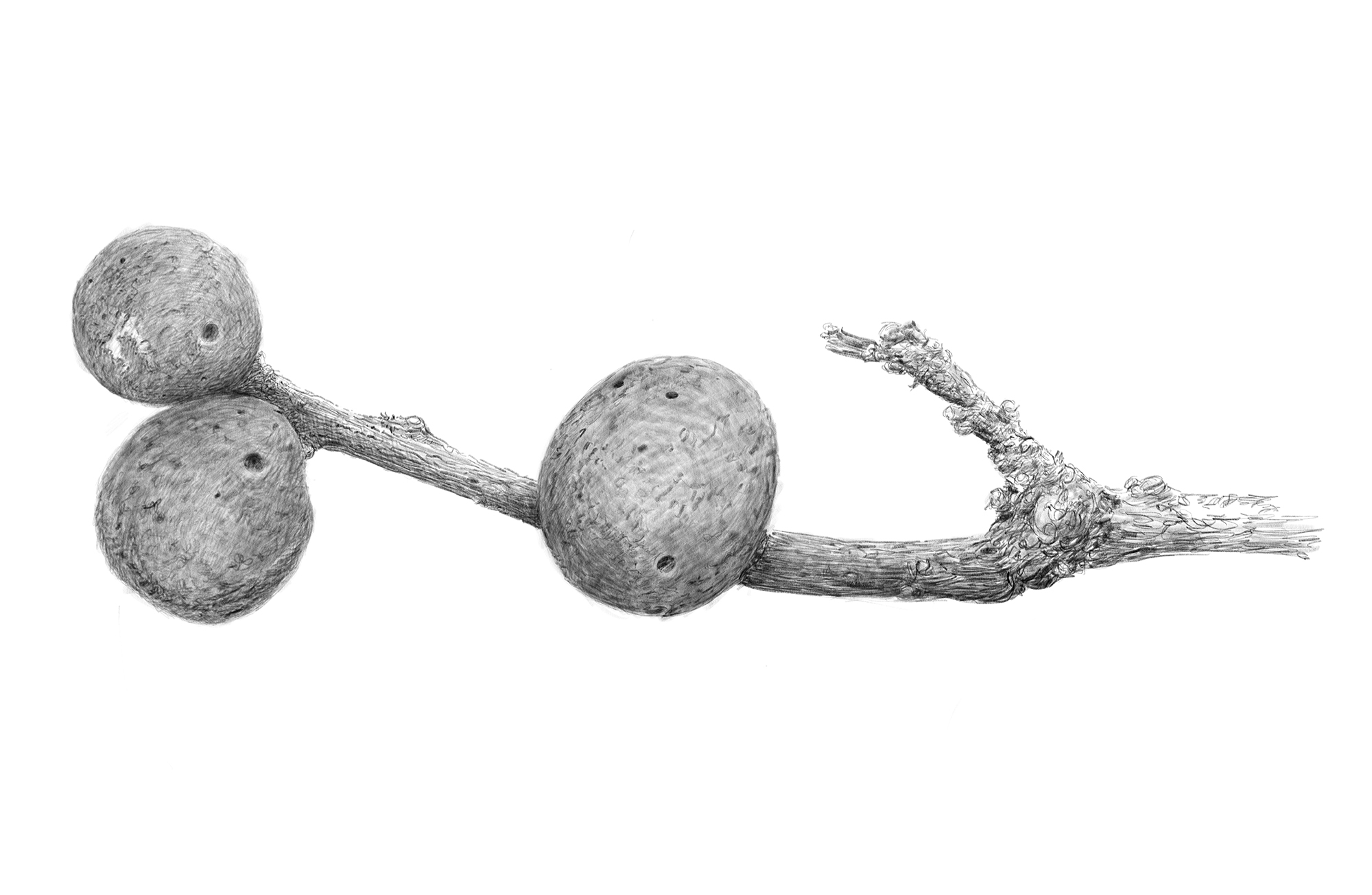 Links
http://davidfaithfull.co.uk/recentProj.php?
https://en.m.wikipedia.org/wiki/Andricus_kollari
https://en.m.wikipedia.org/wiki/Oak_apple