In a departure from large scale medium of silk screen I have made a number of Inkjet Prints based on iPad drawings. Using a high quality inkjet printer (Cannon 1870) I have tailored my drawing to be printed in this digital medium while retaining the hand drawn quality of the original image.  Selecting a rag paper to print has given a very soft and 'graphite' character to the prints. These are at small scale which encourage close viewing more akin to traditional etching rather than my 'litho like' large scale silk screen portraits.
Recent Portraits: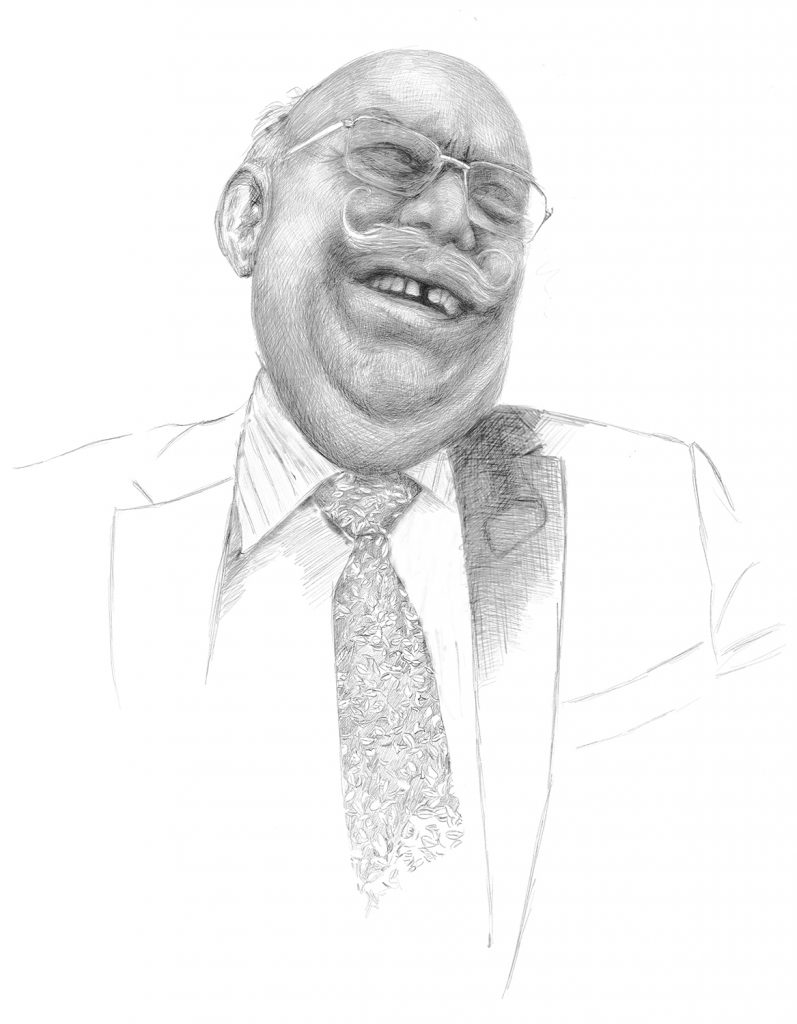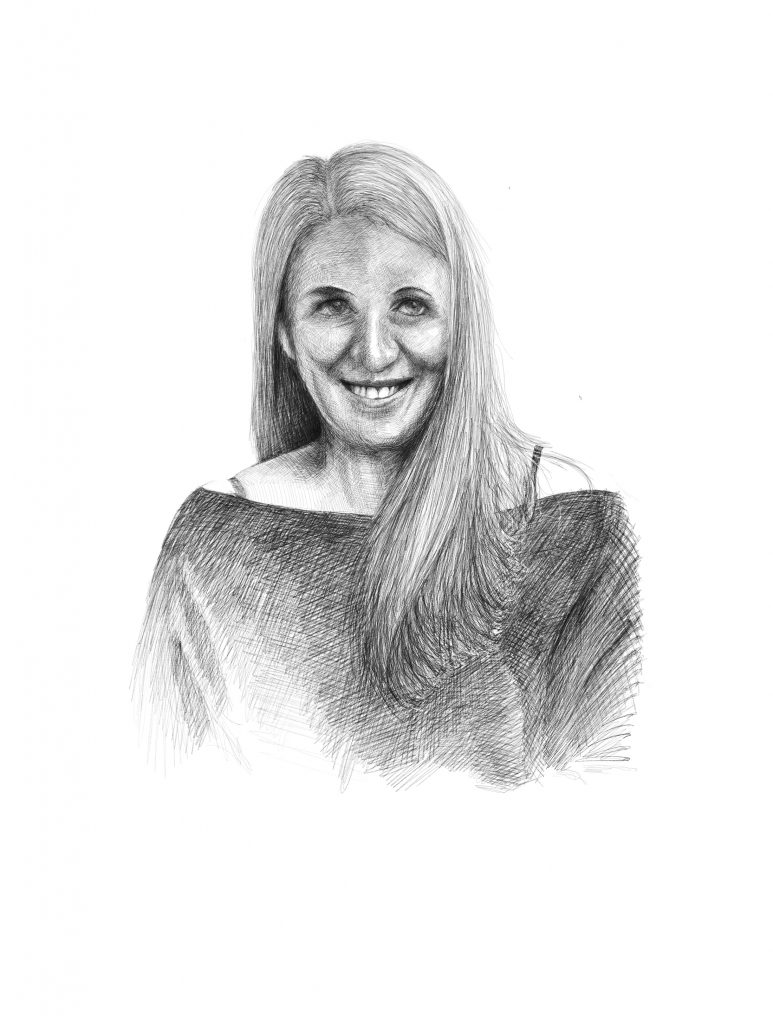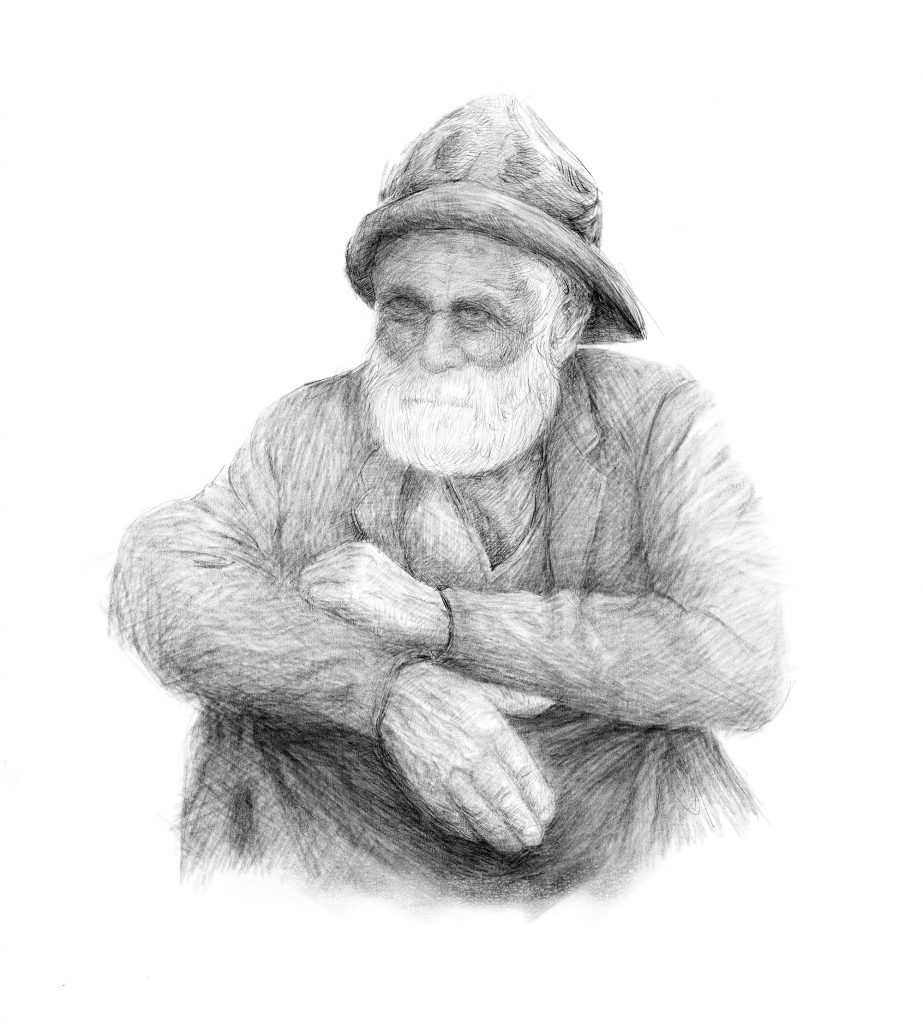 I've made 3 small scale prints using this medium, again printing on high quality rag paper. Two portraits – one  featuring the leading lady from the Circus Raj that is touring the country this year and one from Edgbaston Cricket ground during the recent West Indies Test Match.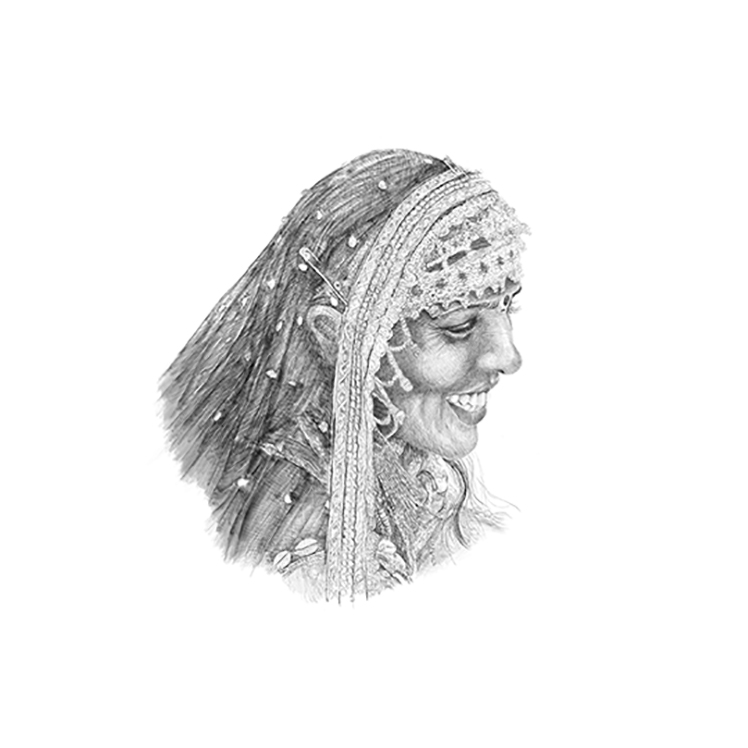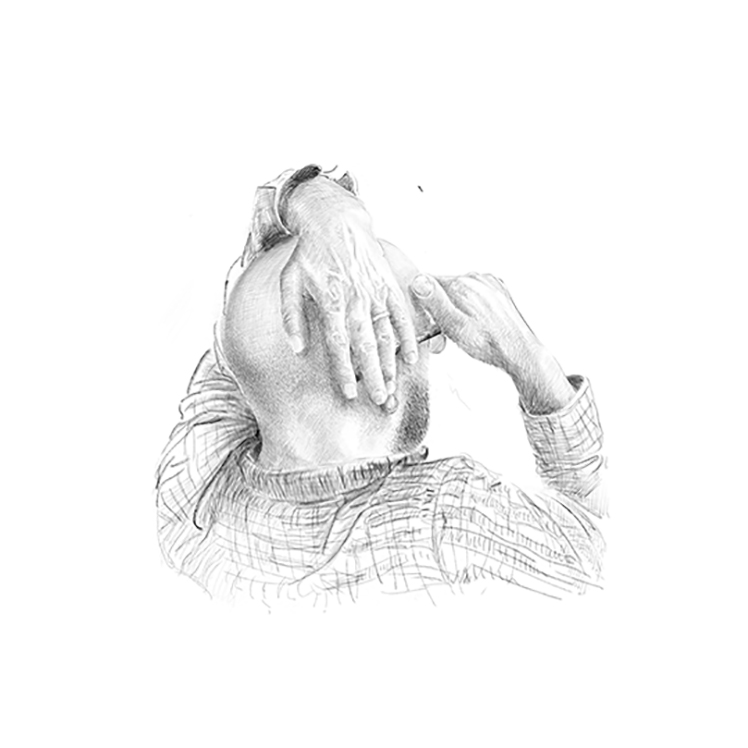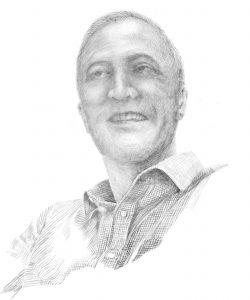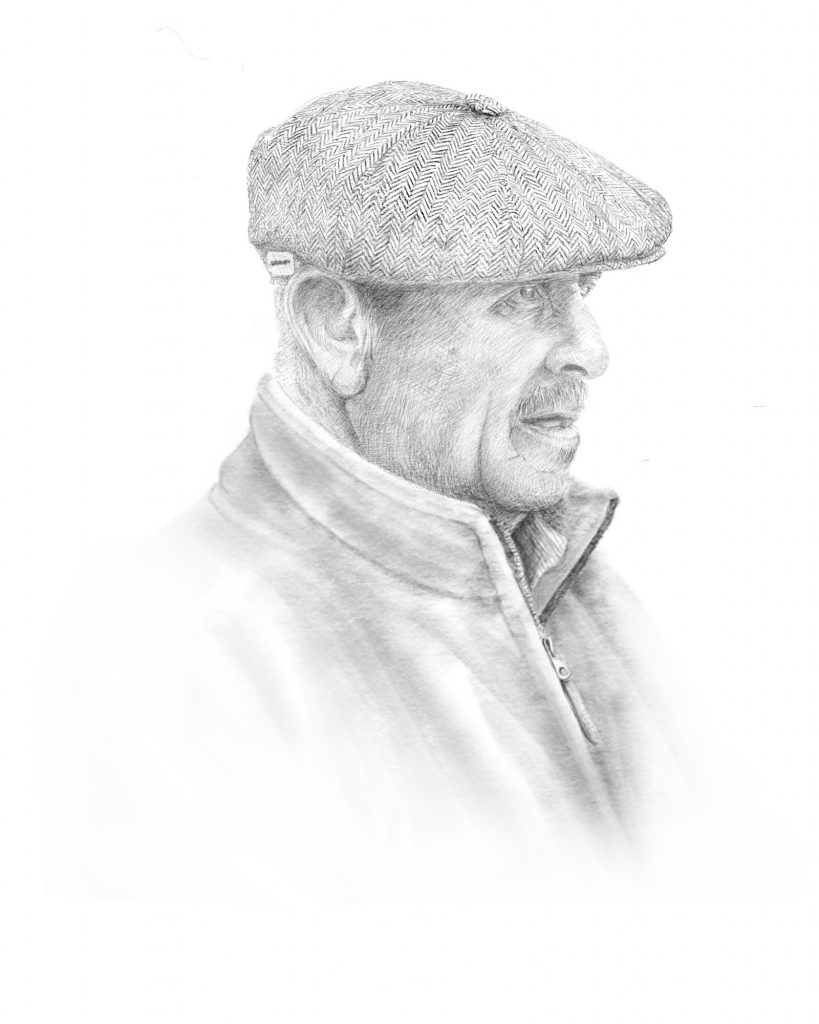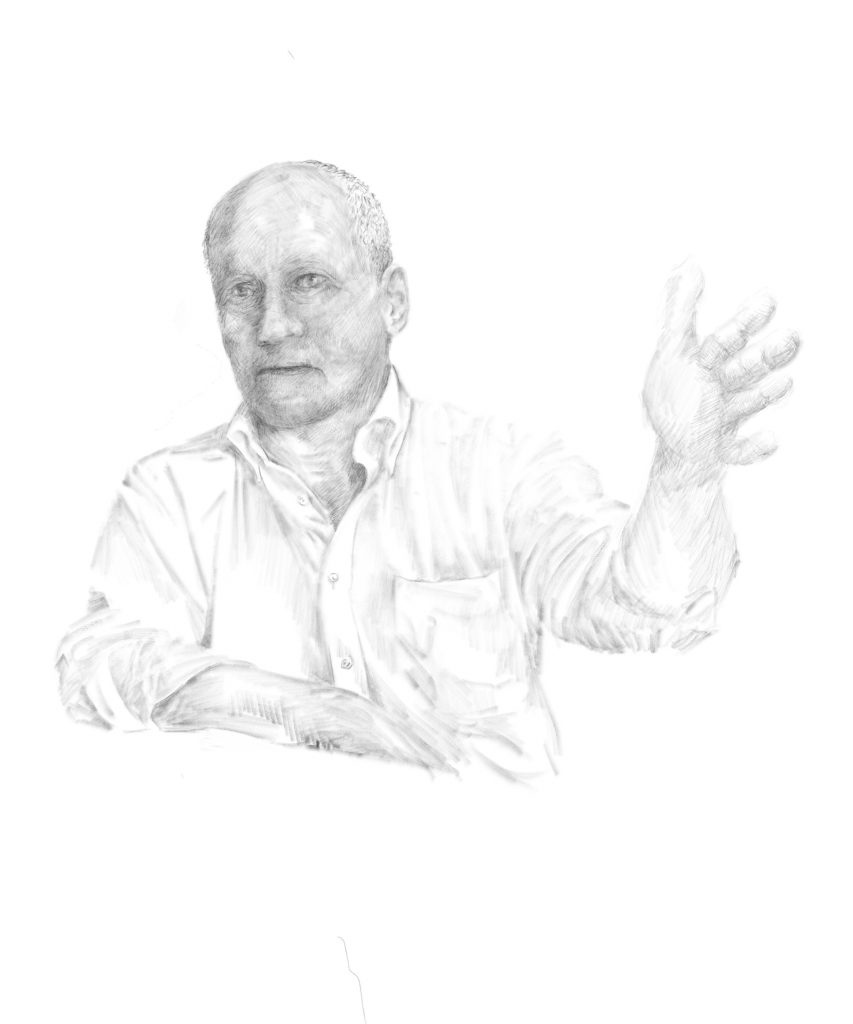 Moon Stories
Moon Stories is a drawing from the Museum of the Moon Exhibition by Luke Jerram capturing a family listening intently to stories read by a Museum Facilitator.
In another departure I have made a drawing from a bowl in West Wales containing a range of textured objects including a 'Mermaid's Purse'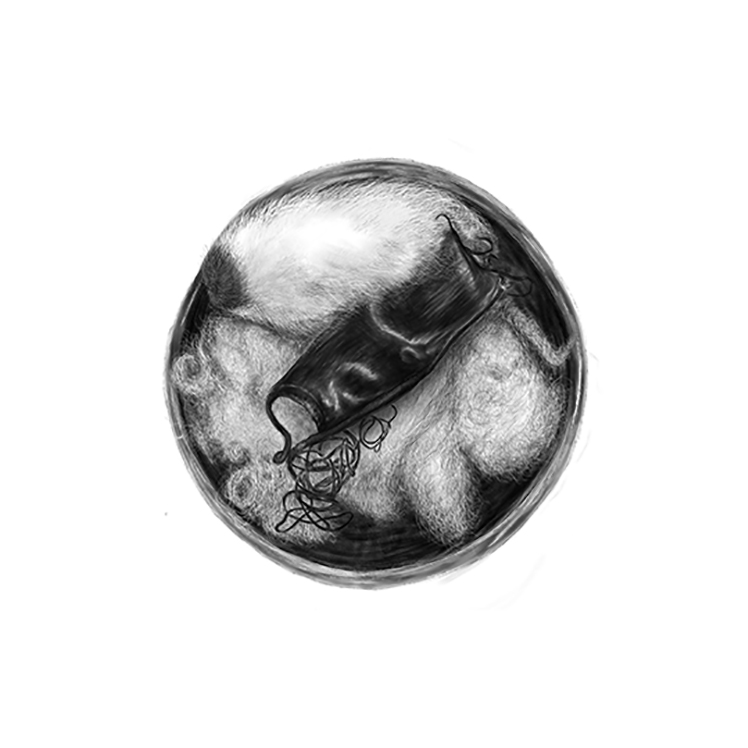 Welsh Bowl with mermaid's purse,rabbit's tail and sheep's wool, 19x19cm 2017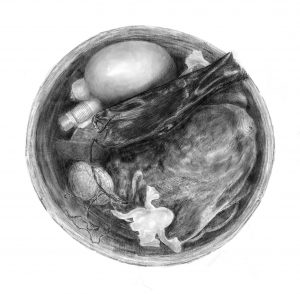 Welsh Bowl with mermaid's purse, valve, bulb, plastic frog and stones, 19x19cm 2017
As a thank you to our European neighbour Alena Useinovic I drew her portrait from a recent late night social time we shared.
Prints are all in small, signed and stamped editions.