While stencils are usually associated with silkscreen or serigraphy printing to hold back ink being forced through the mesh on to a substrate it also possible to use a stencil to force a resist through a mesh on to etching plate. In this early tools test two negative images of a freecom 2007 hard disc are made on paper from a digital file and exposed on to 100 mesh screen. They are negative in order a resist is printed on the plate leaving the plate and aquatint exposed to take the acid bite and create a positive inked and printed image.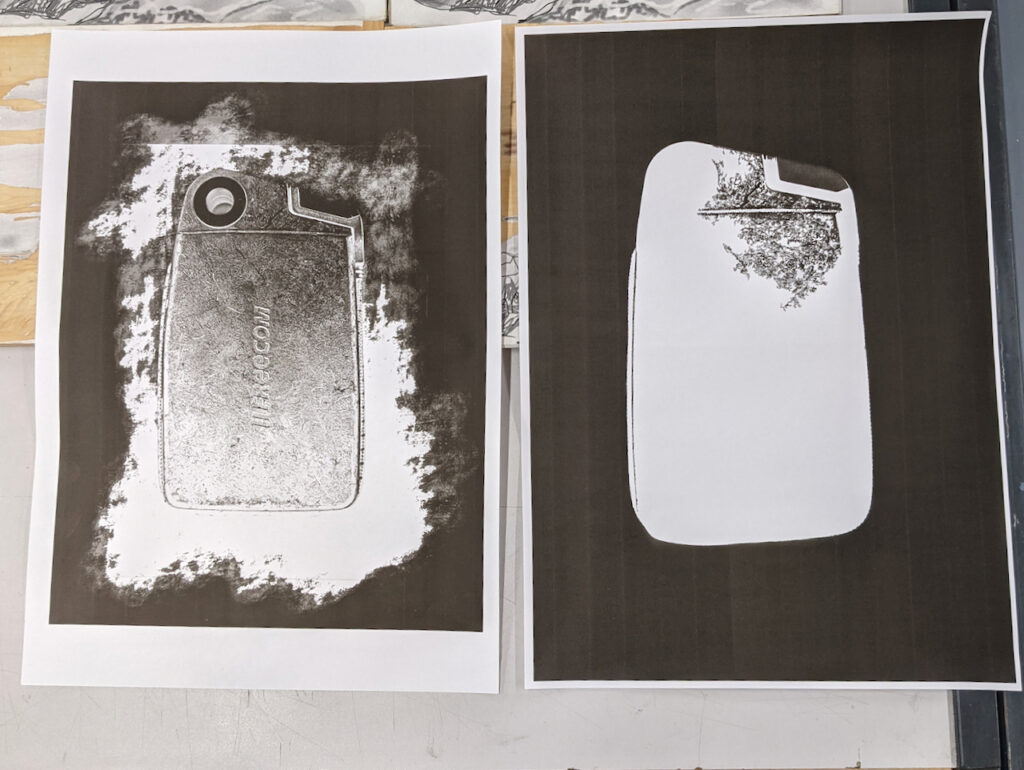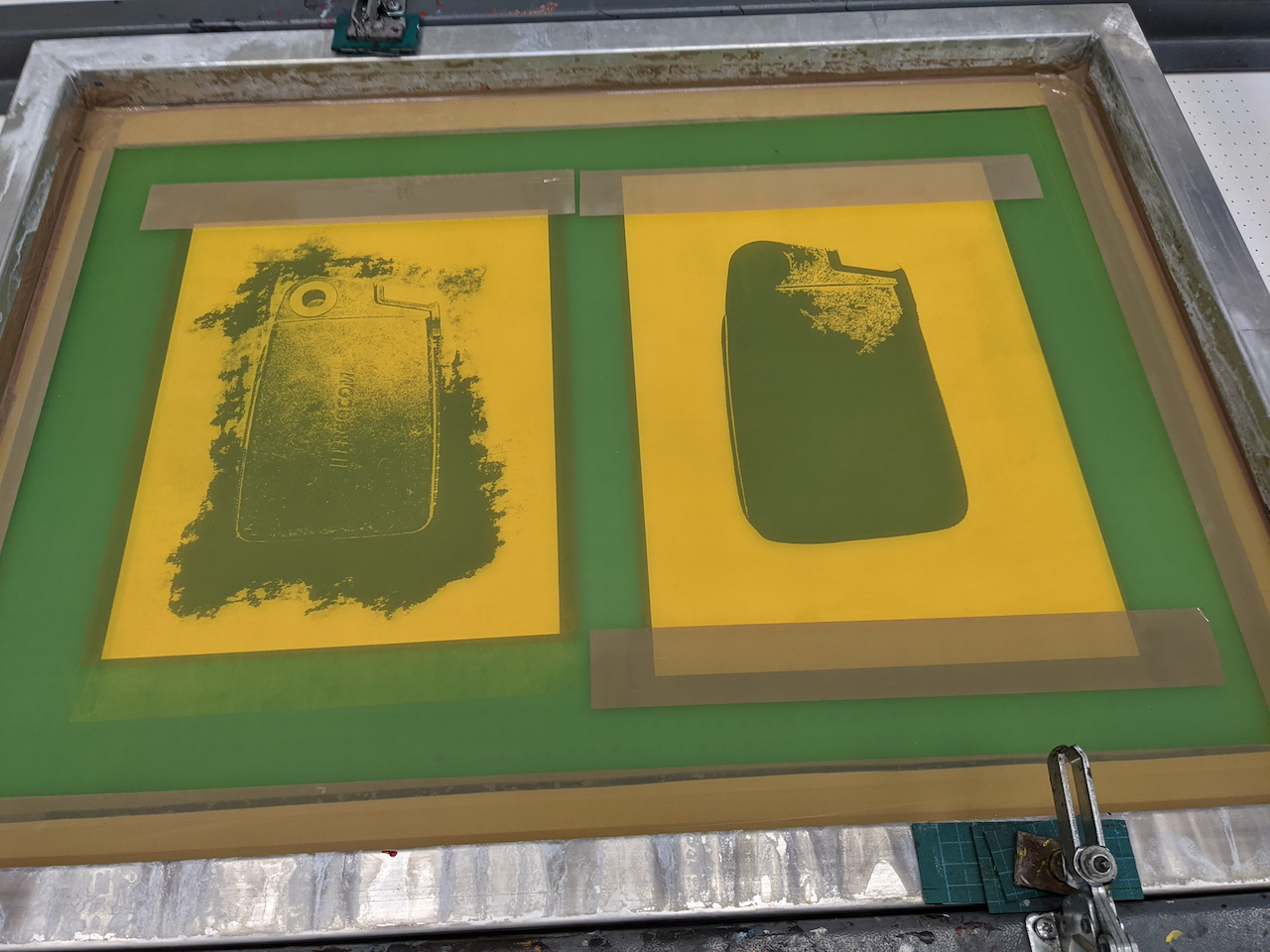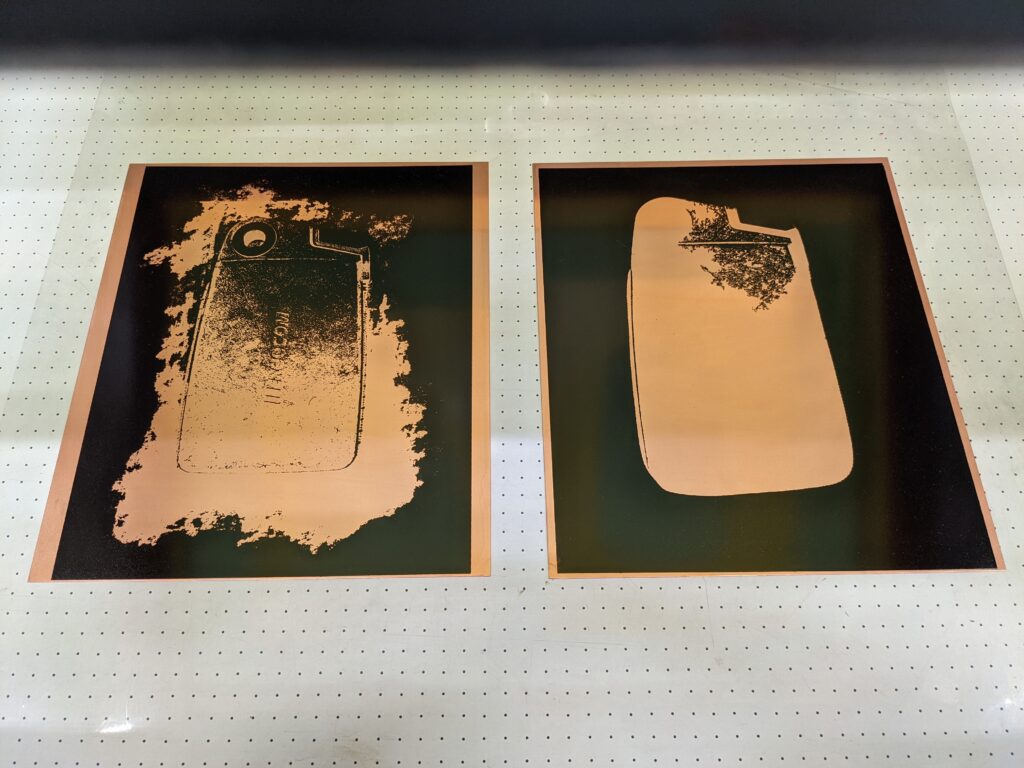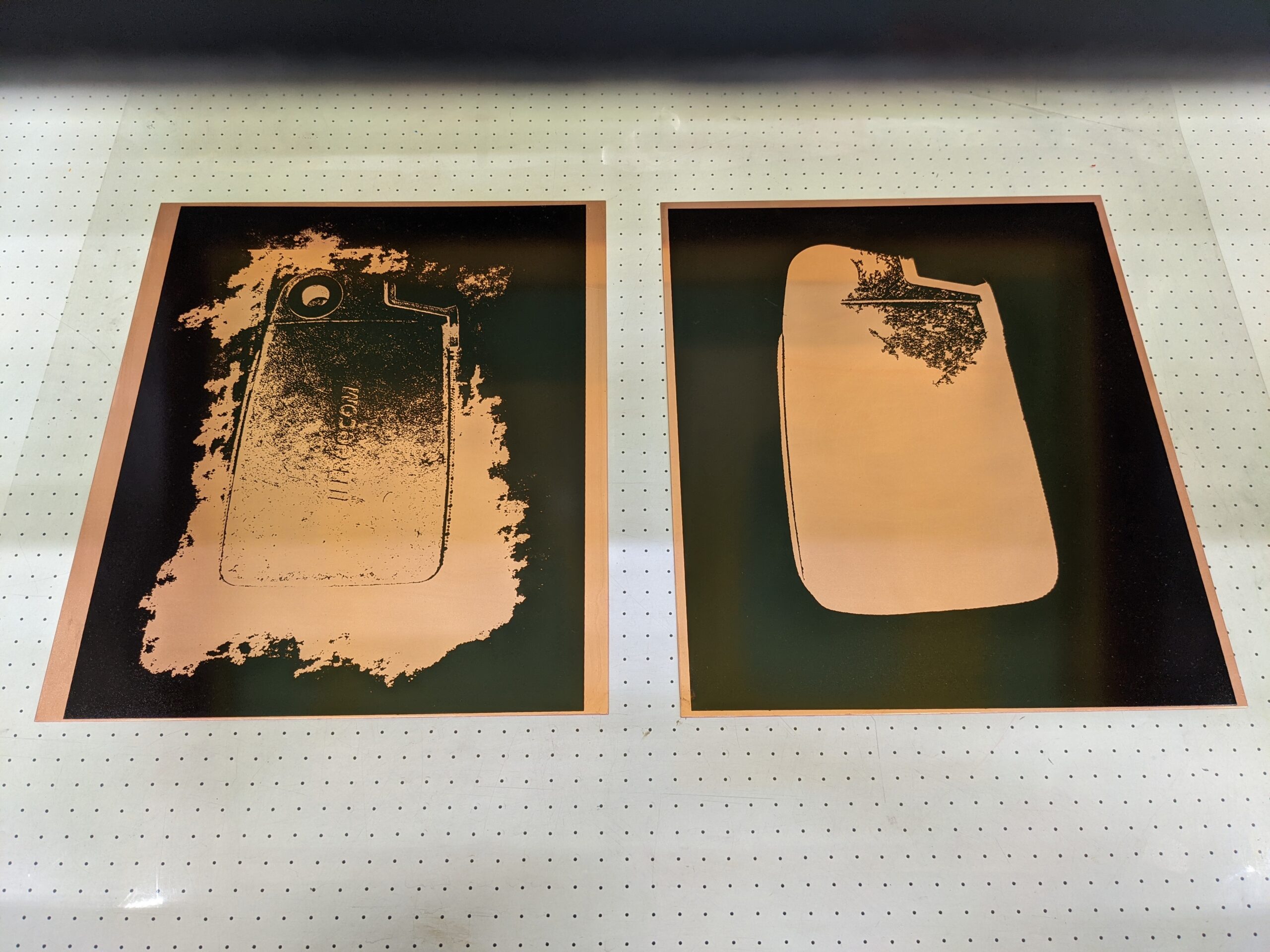 slides of detail process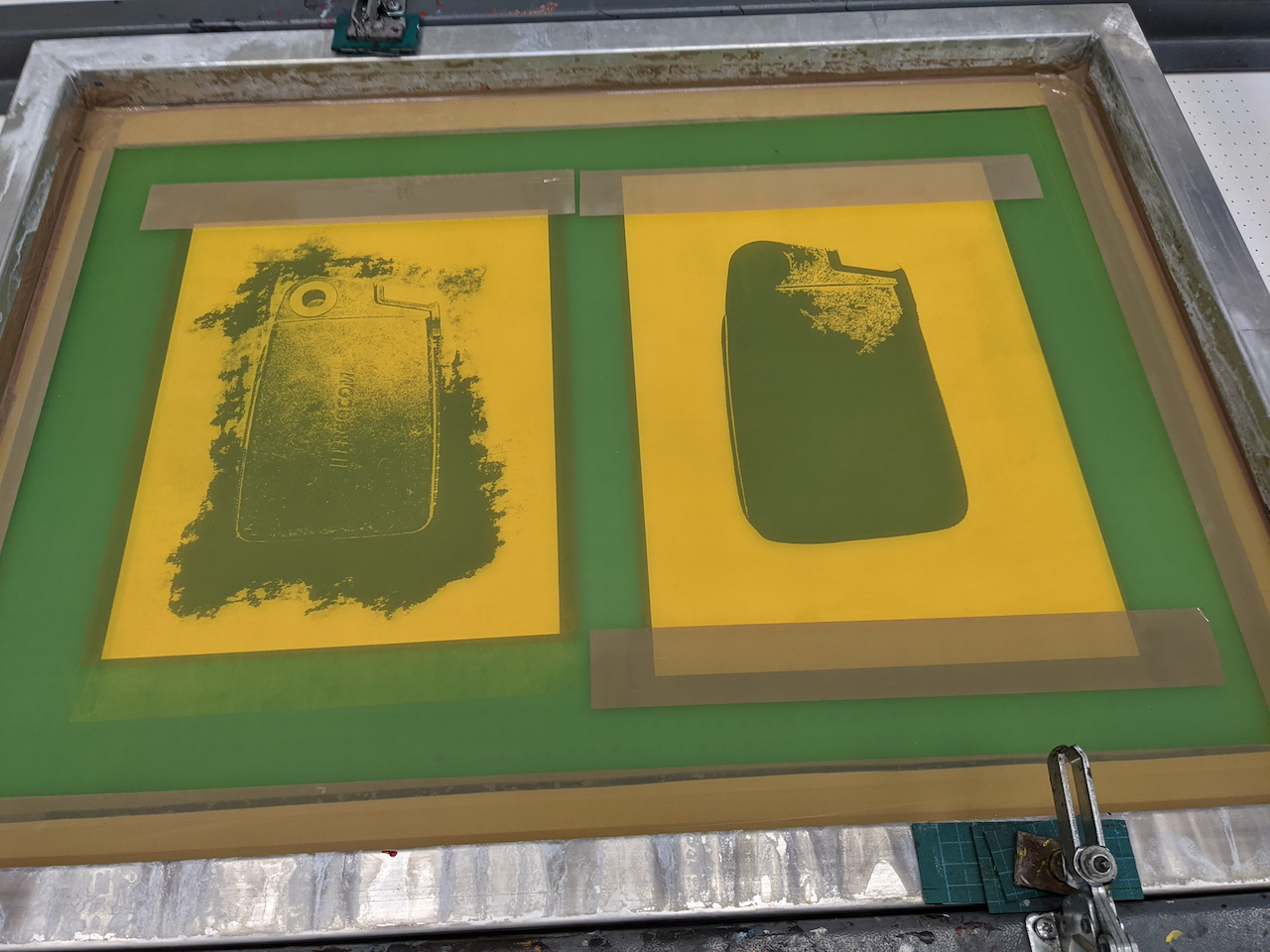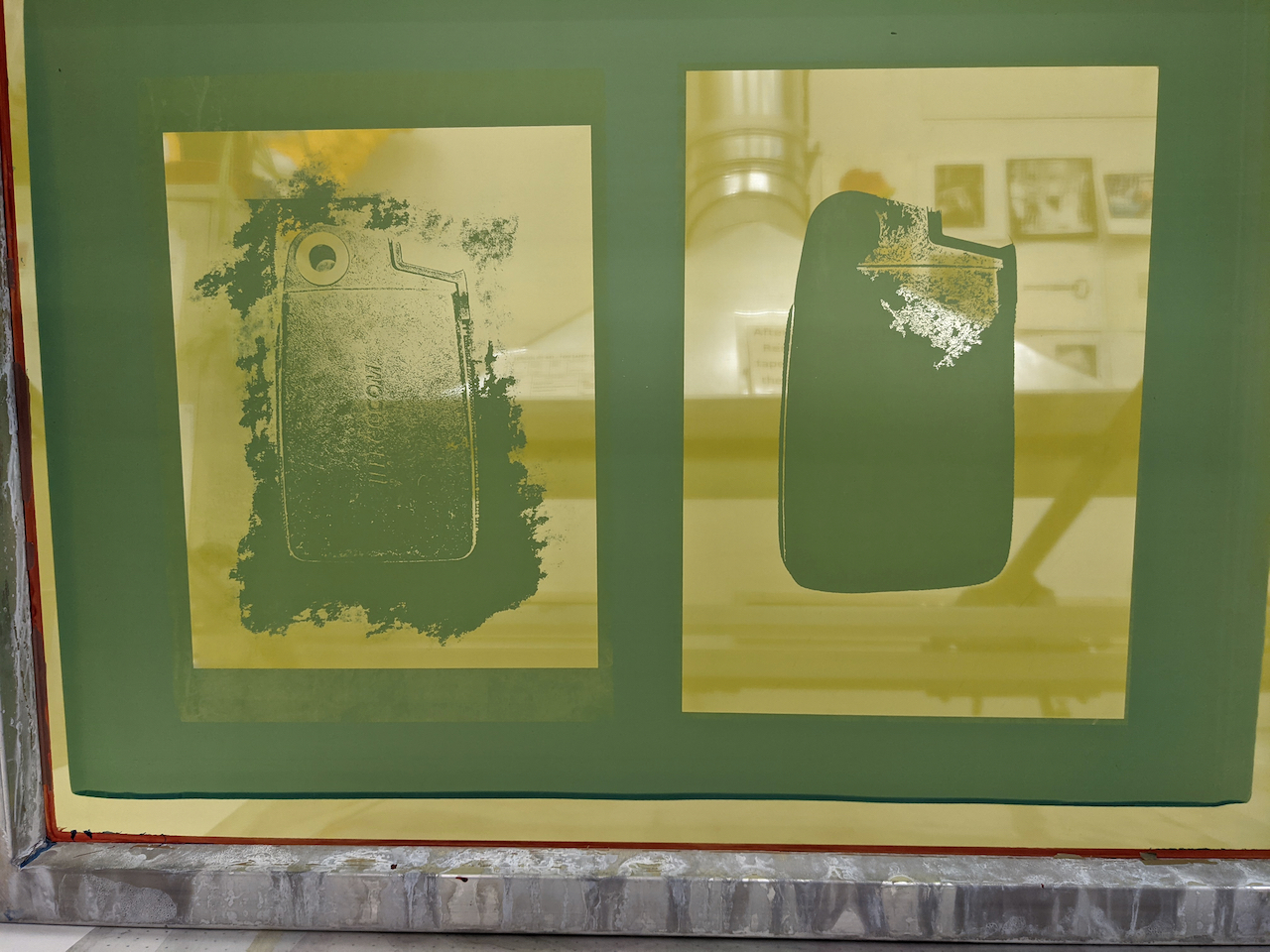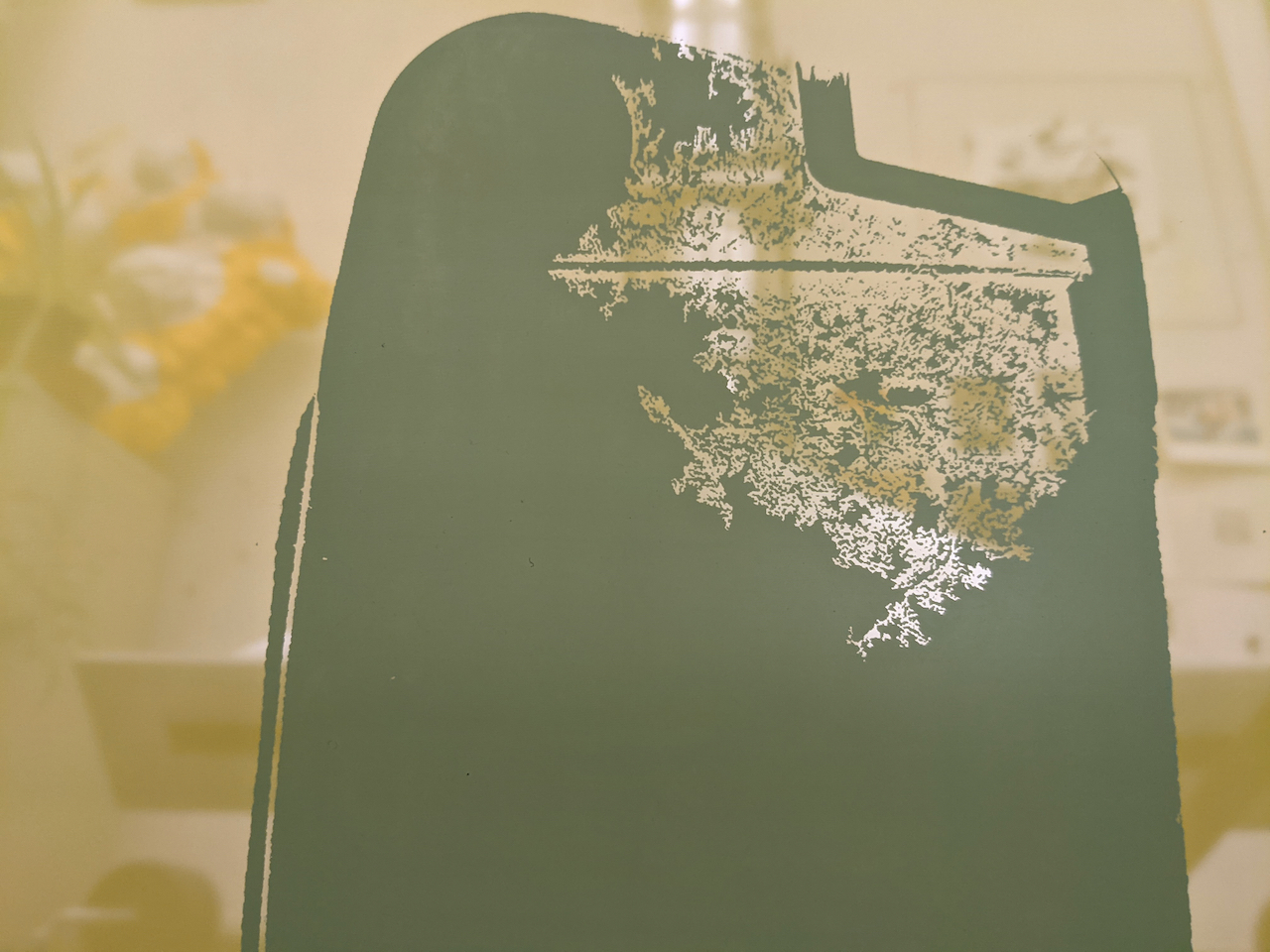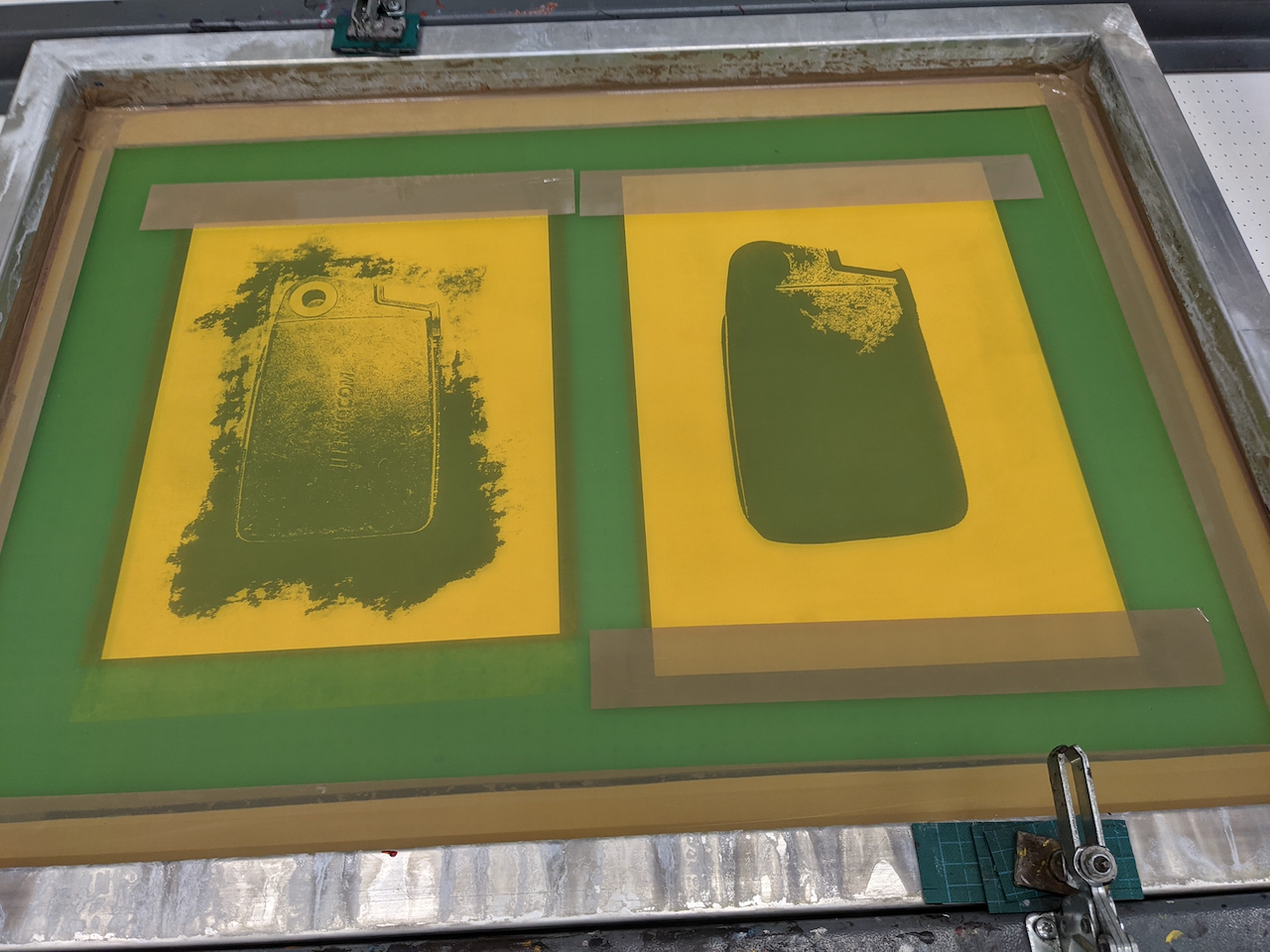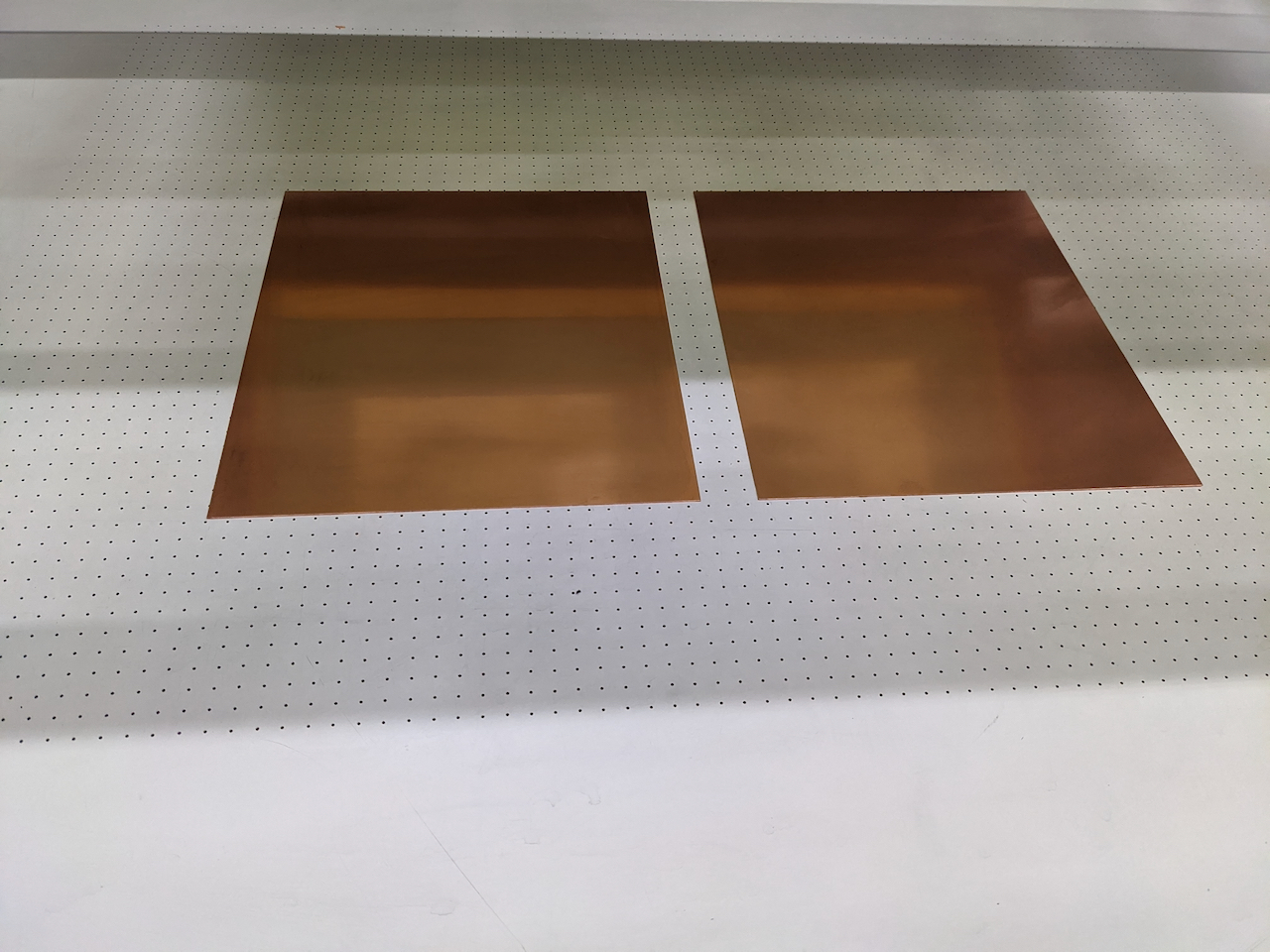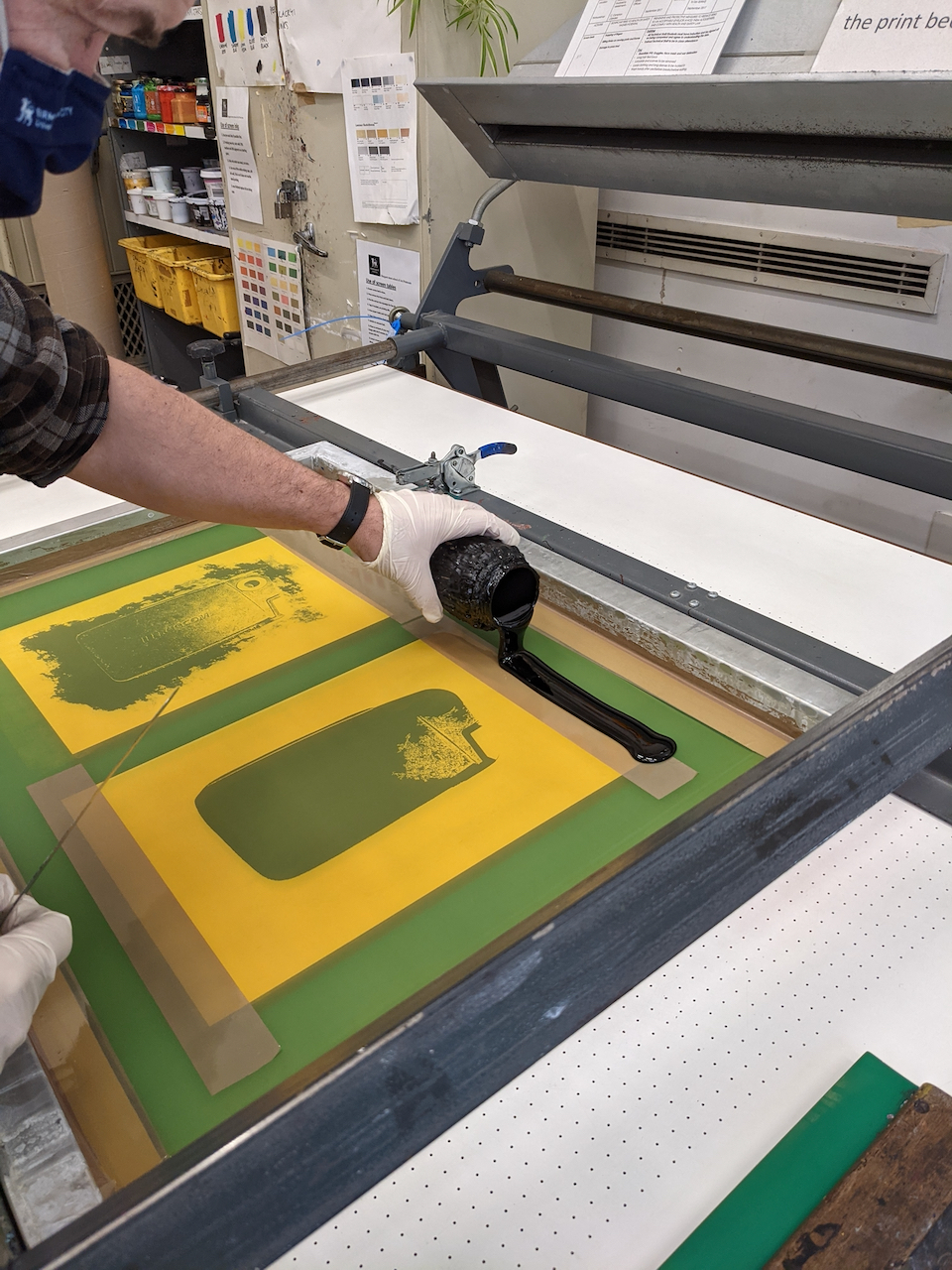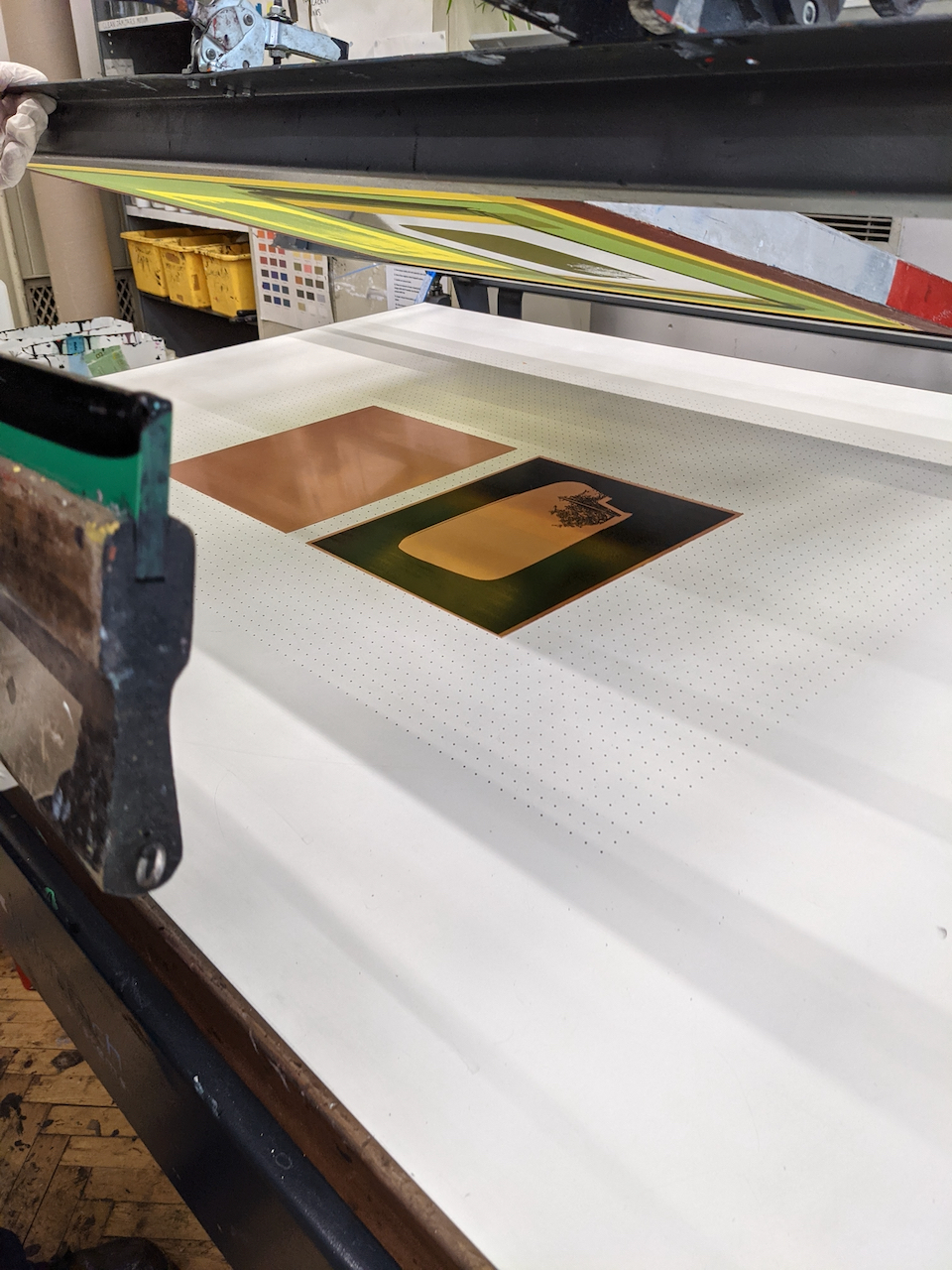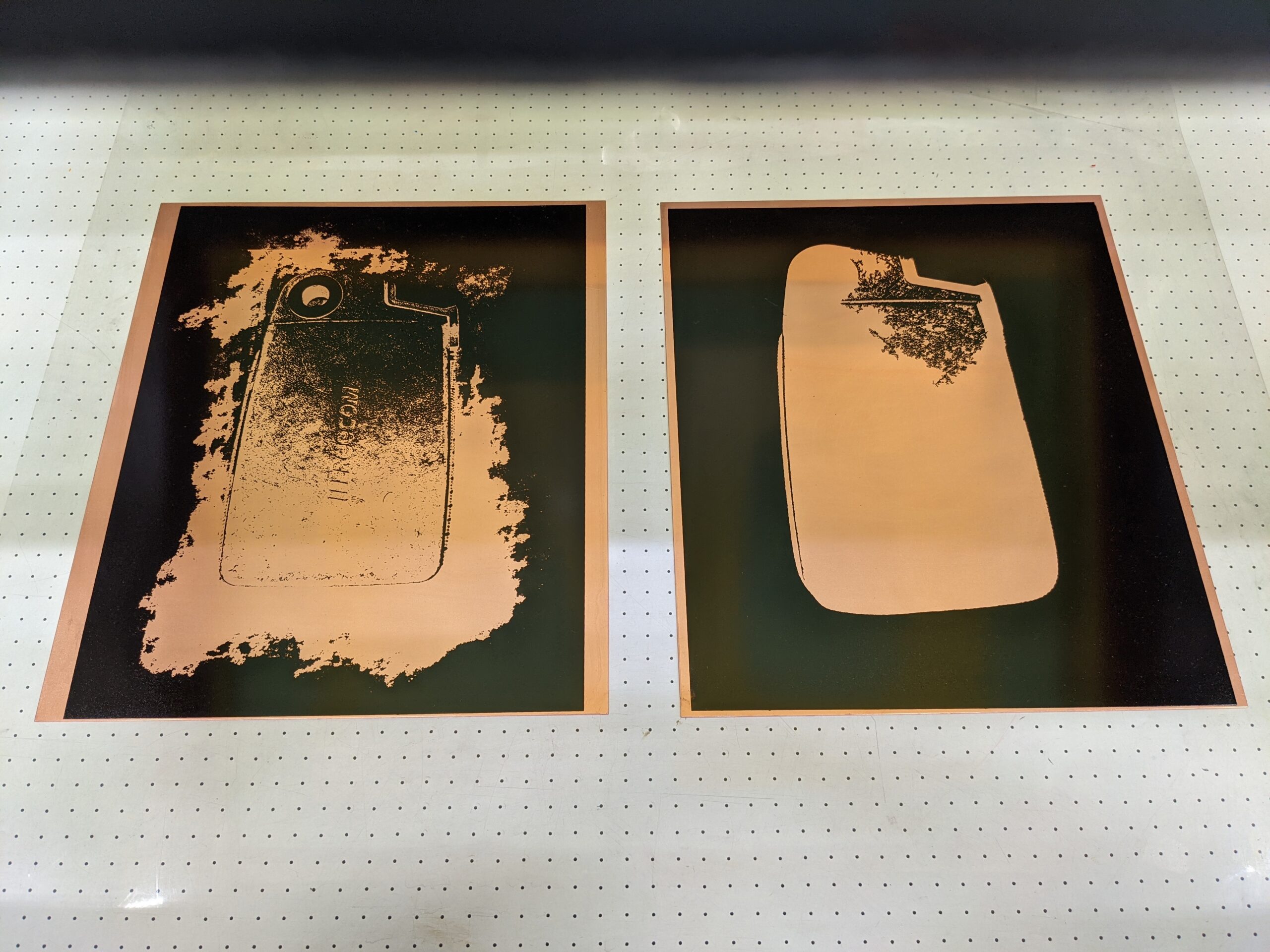 negatives for silk screen exposure
negatives printed from digital file on paper
plates-taped-aligned-on-bed
registered and taped to size with plates below
PXL_20210325_121051697
stencil with copper below
plates taped & aligned on bed
PXL_20210325_122050472
resist and aquatint rosin
vertical
freedom vertical, dry, cure and ready for biting
Once reviewed further biting can be planned. In Freecom abstract the top right (on the plate) shape had a tone in the original. to achieve this the shape will have the resist diluted or removed in order the acid can bite into it. The resist was painted away with white spirit on a small brush.