Hard and soft grounds.
With access to the School of Art print room and the assistance of master printmaker Justin Sanders the trial of an etched image of the most modern disc (LaCie 2TB) has delivered comparison of hand made image and backgrounds with the digital images. Each image is drawn on tissue paper and transferred on to the soft and hard ground plates with no digital or photographic elements. Additionally the etching process into copper plate, printed on selected paper and hand inked, is fully manual. The inclusion of the irregular connection leads locates the rectangular discs on the square plate and subsequent squared image on the rectangular paper. A clean background for the linear drawing works well in giving the modern disc/tool a gravitas akin to the Jim Dine prints of hand tools and his paint brush prints.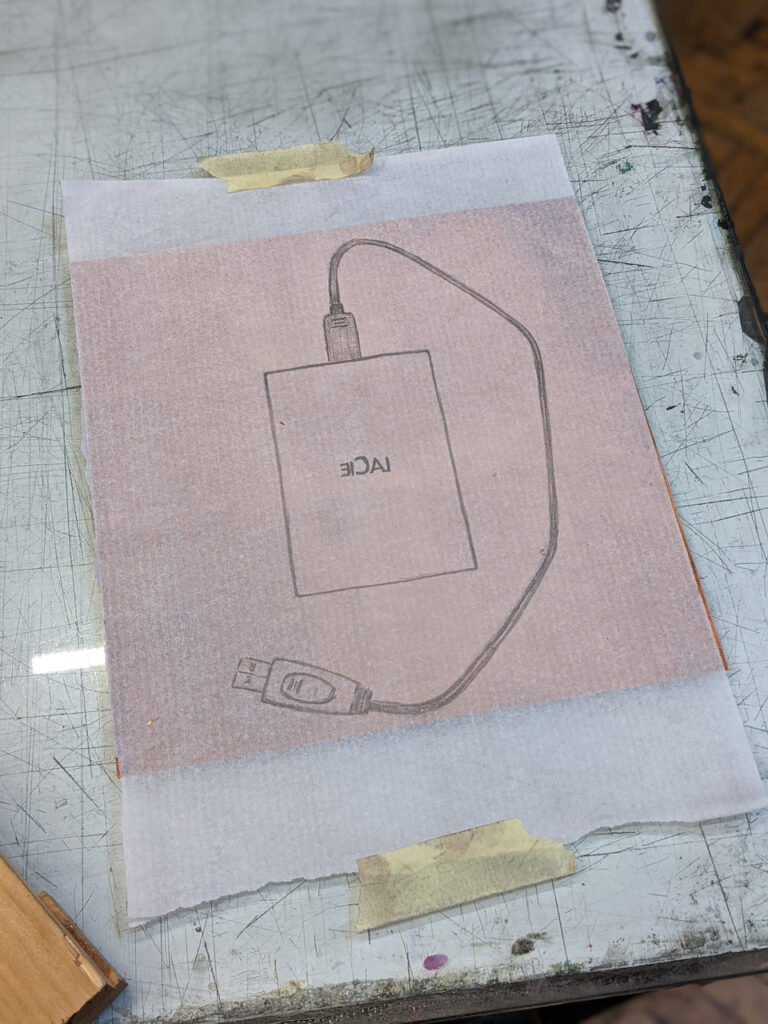 A series of prints were made to assess the effects of varied backgrounds and highlighted areas. Following first proofs from soft and hard ground plates, drawing into the hard ground was undertaken using burin and roulette tools. A second hard ground etch was applied. A two plate print was taken with the hard ground printed on top of soft ground, providing a hint of shadow to the hard ink lines. Further backgrounds were achieved by leaving some ink on the plates beyond the etched grooves, ie not fully wiping the surface clear of ink using the 'Surface Tone' technique. Background textures were also left in the ink as the pattern of the scrim was embedded. Highlights were created by cleaning selected ares with a hand made cue tips. ie not cotton wool sticks, but soft paper rolled into a point and bound with masking tape.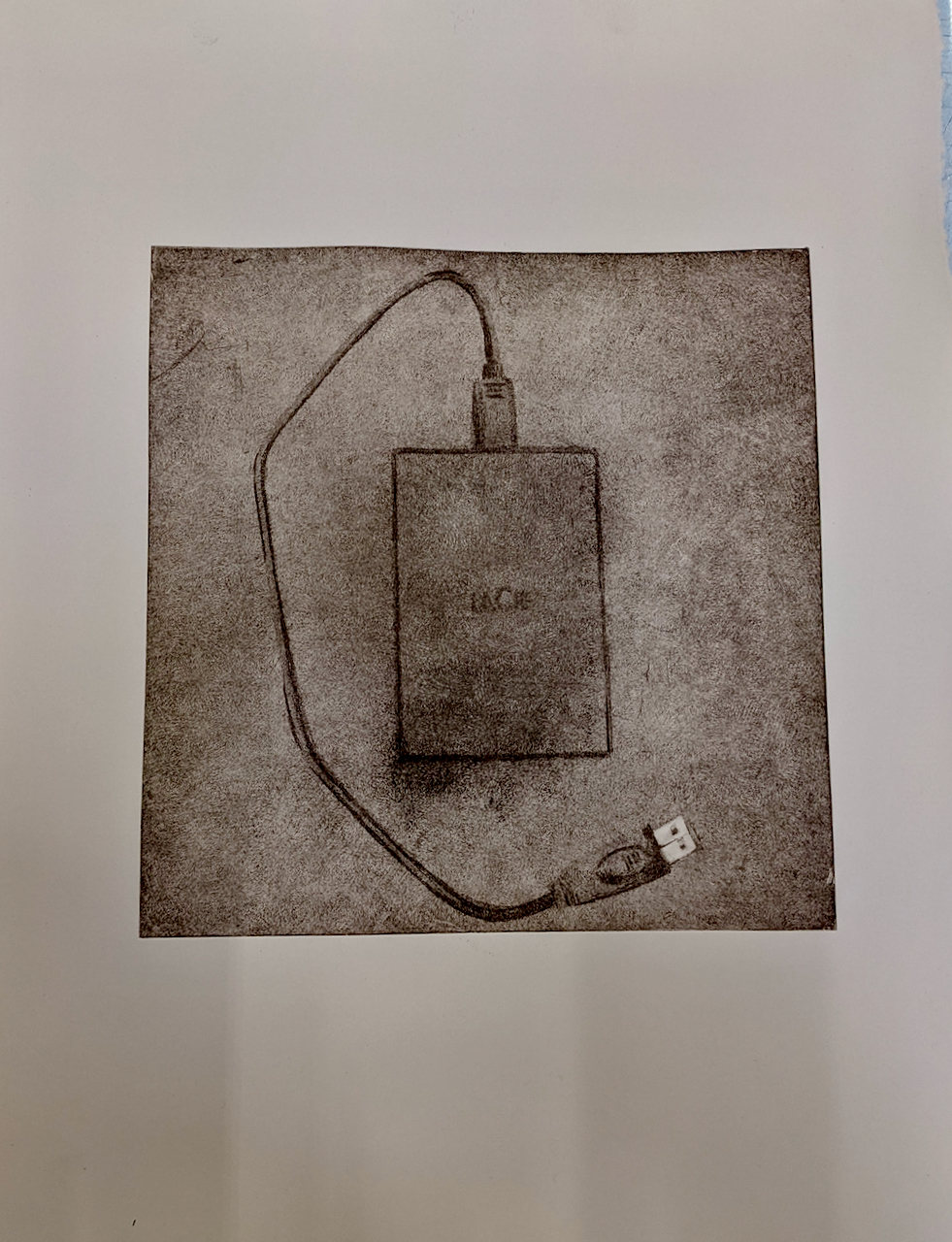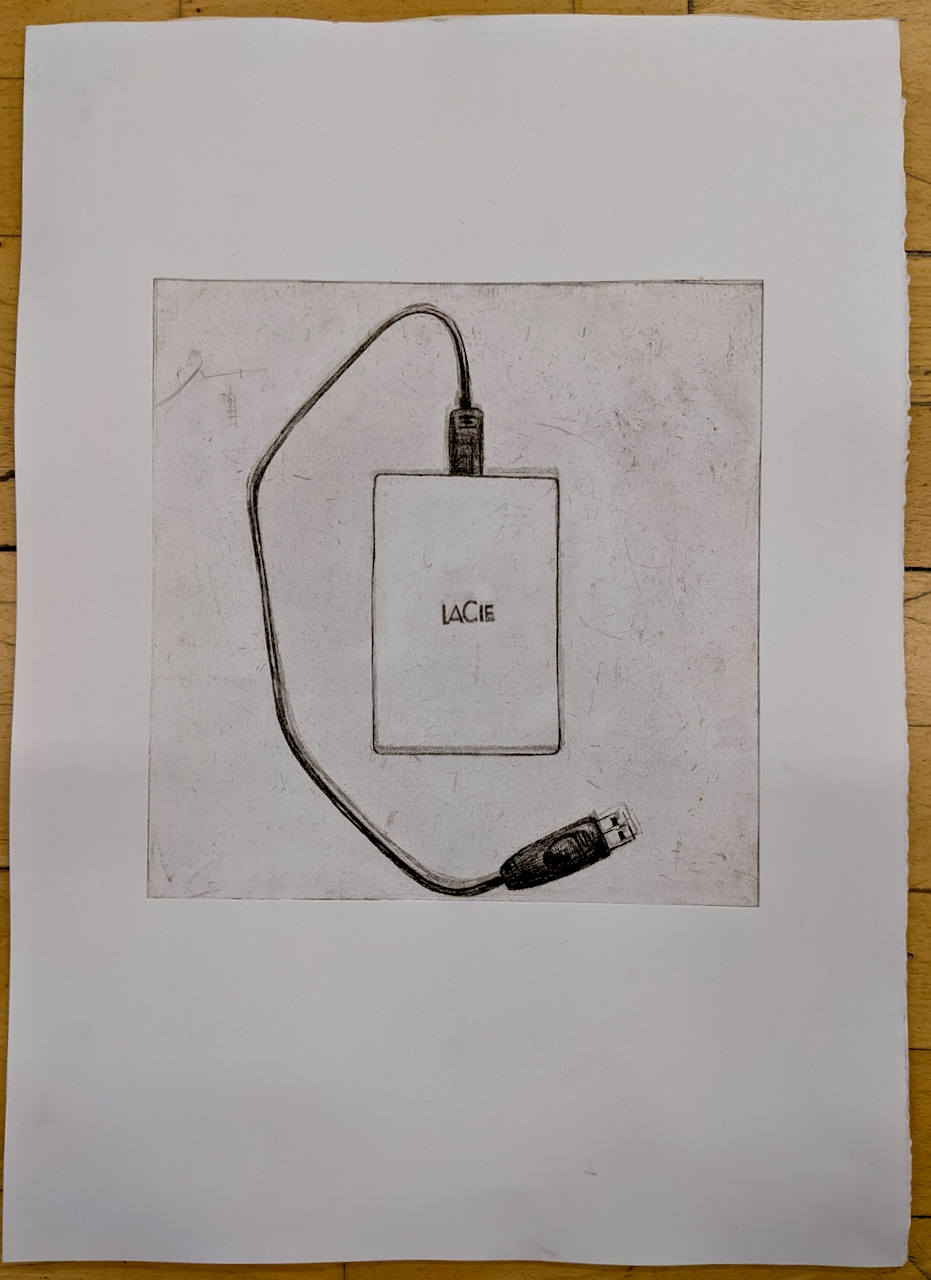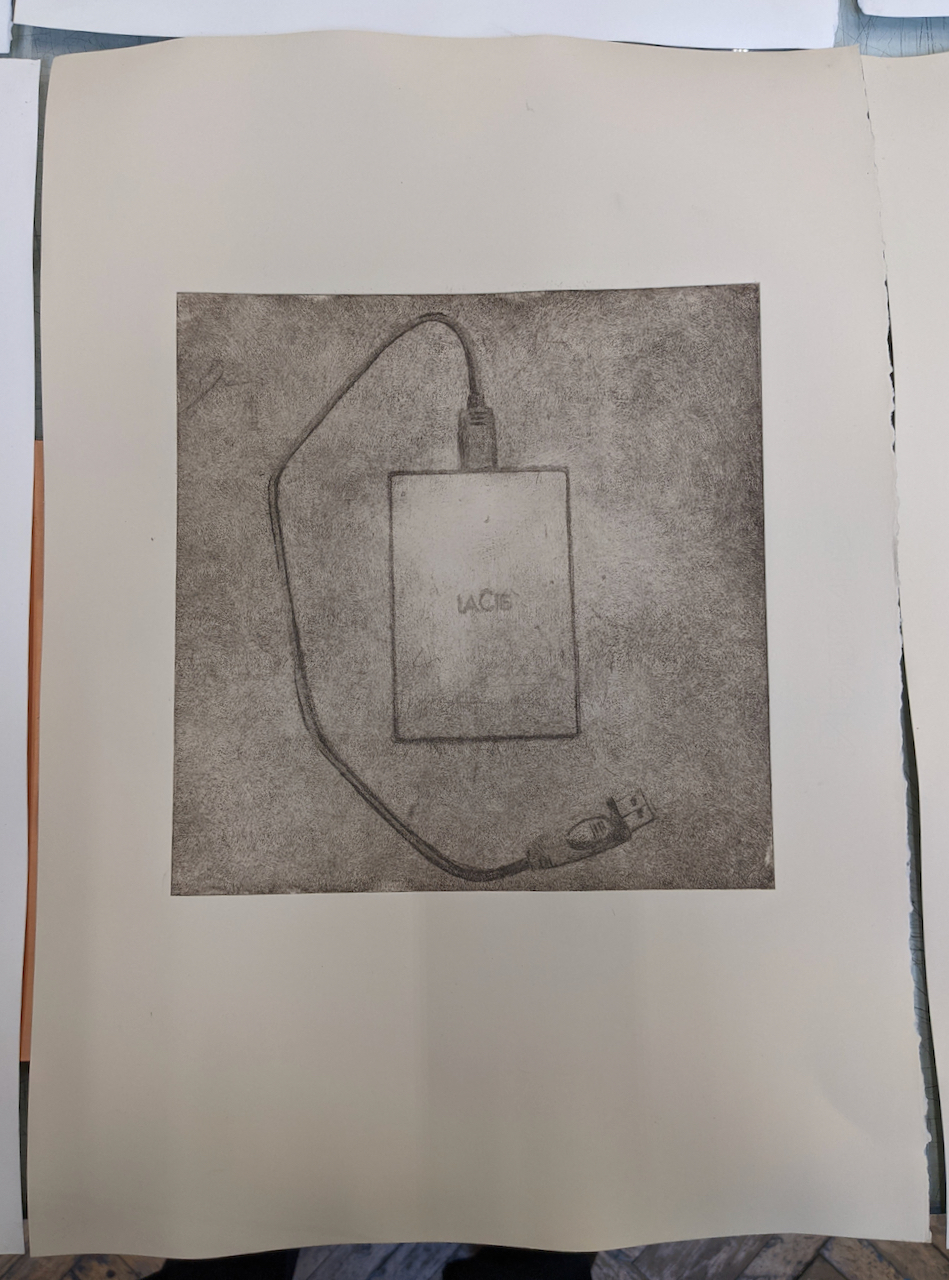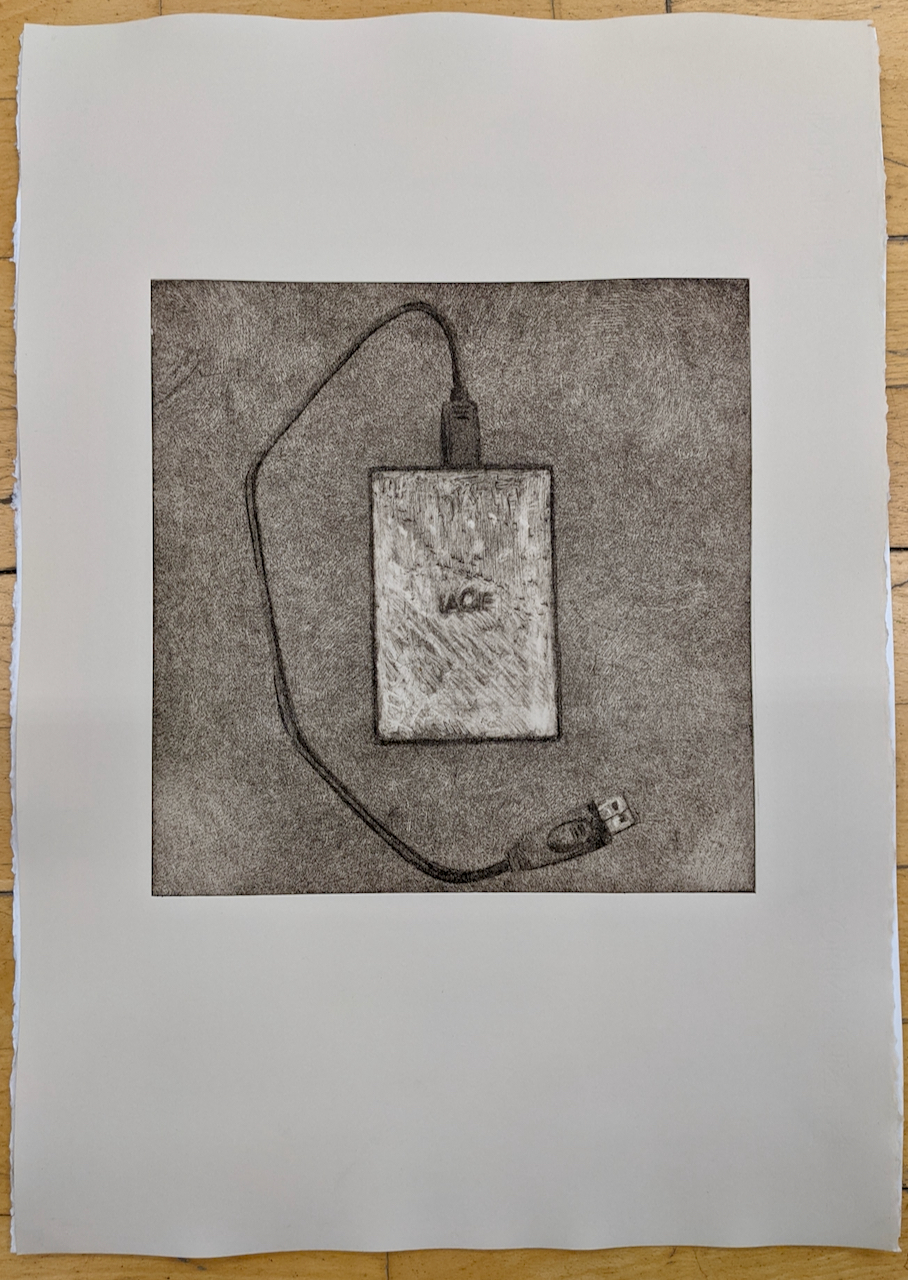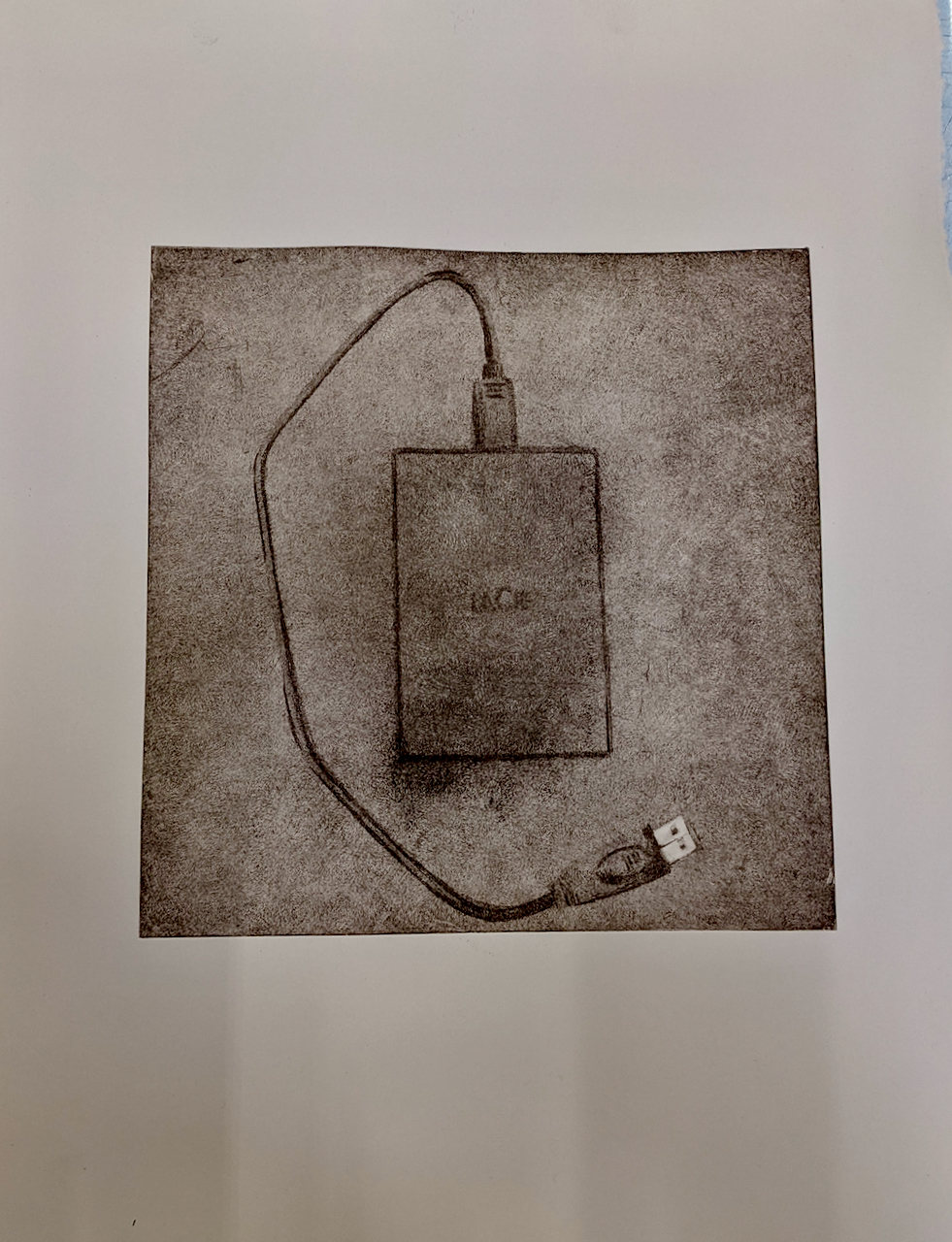 first pass on cartridge
6 plates to be polished and degreased
first soft ground pass on cartridge1
first soft ground pass on cartridge
3
Hard on soft ground. Two plate
42
Hard on soft ground. Two plate. 2
5 hard and soft ground
Hard on soft ground. Two plate. 3
Lacie 2TB 2021 hard ground and roulette
7 highlight selected wiping
highlight - selected wiping