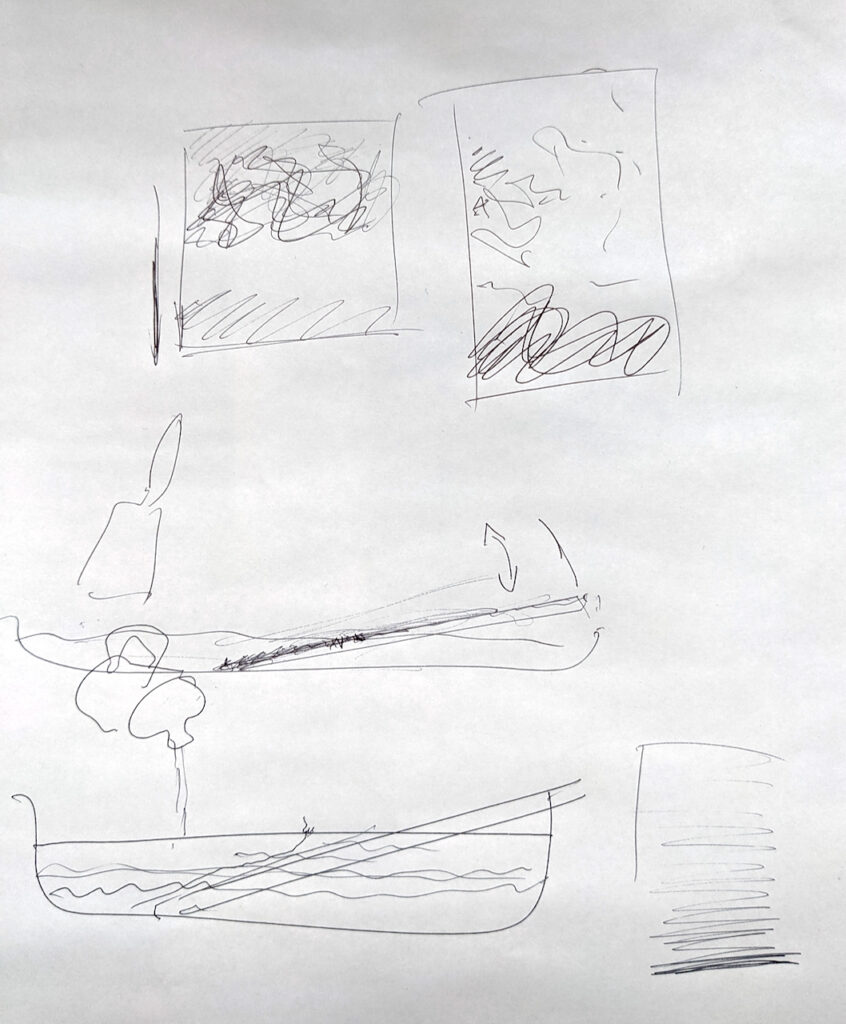 Having proofed and printed the black plate for Freecom Abstract a second plate was selected to provide a colour background for the print. Drawing into the plate with litho crayons gave textures on the plate and an by placing it in the acid to bite up to give a gradation from the bottom to the top of the print. The plate was bitten 3 times: 20,30 and 40 minutes, a total of 90minutes
The gradation did not quite work as effectively as hoped, however lays leanings for a future approach that would probably use shorter bite times and a shorter overall bite time. This might offer greater textures and gradation rather than the overall longer bite time that delivers an overall depth of bite rather than more sensitive bites.
Following proofing a reduction of ink on a section of the colour plate was tried to allow the paper colour to show through the abstract marks at the top of the black image. Tracing paper was used to mark out the area to wiped more aggressively.
The bite grading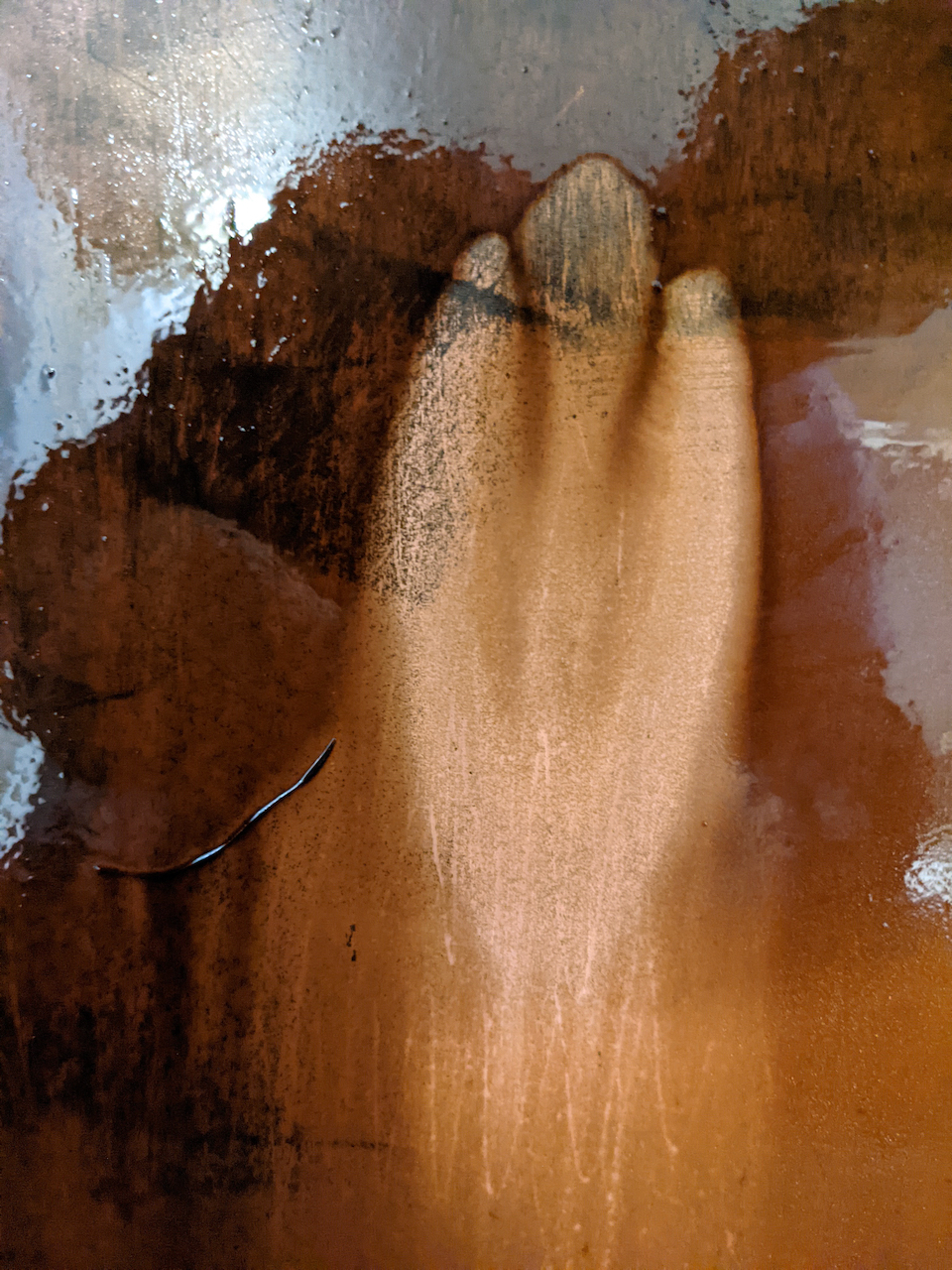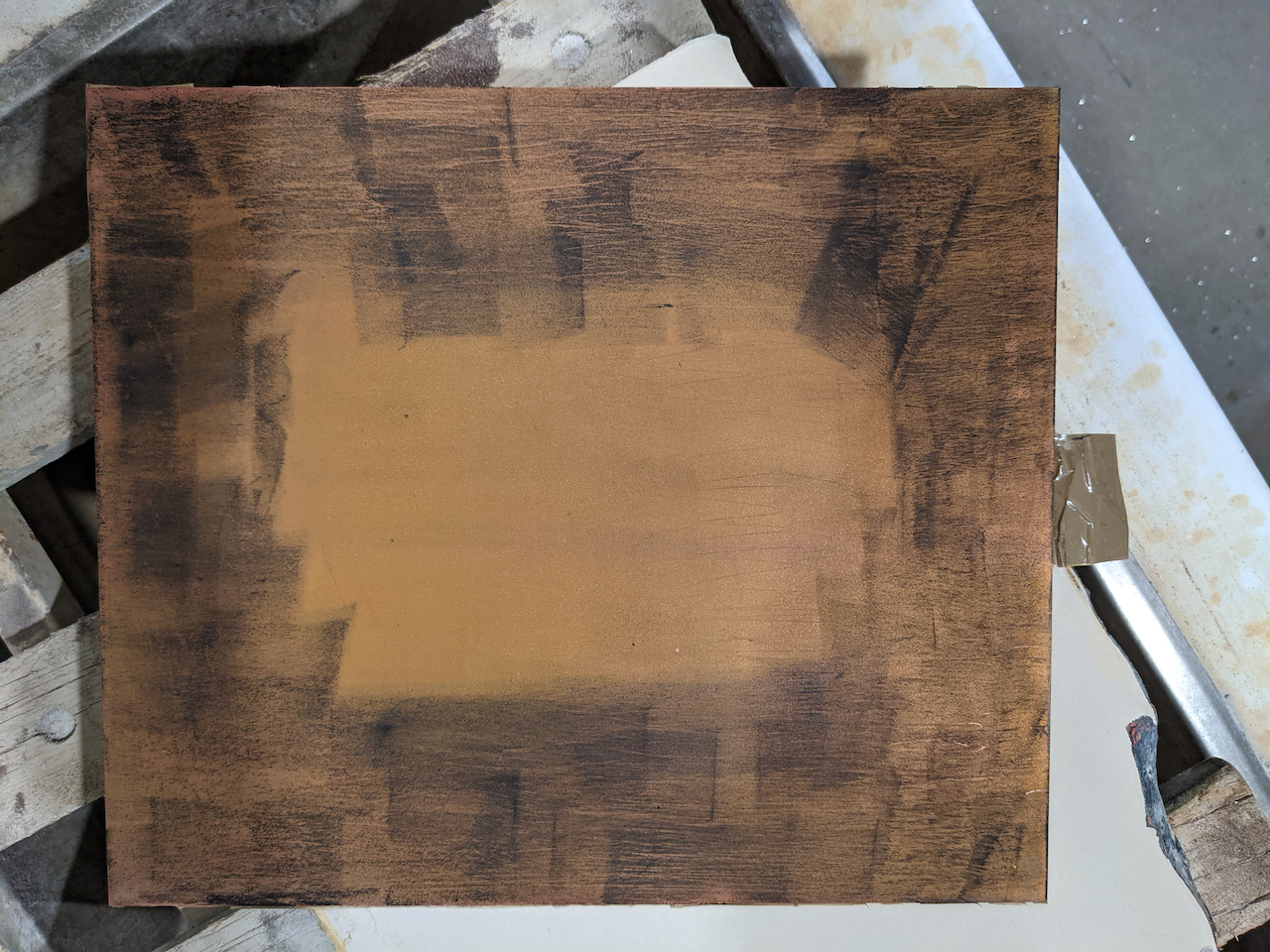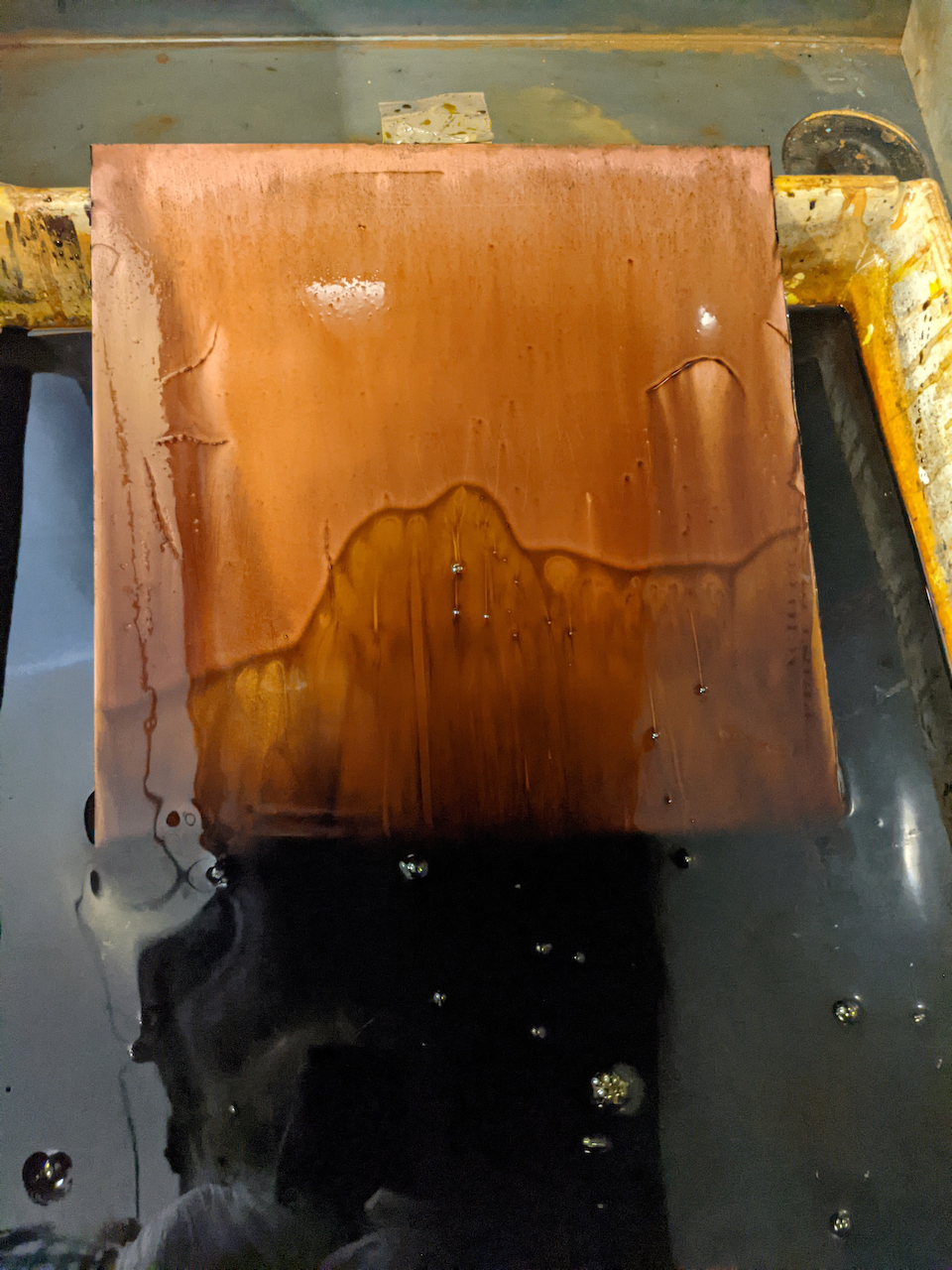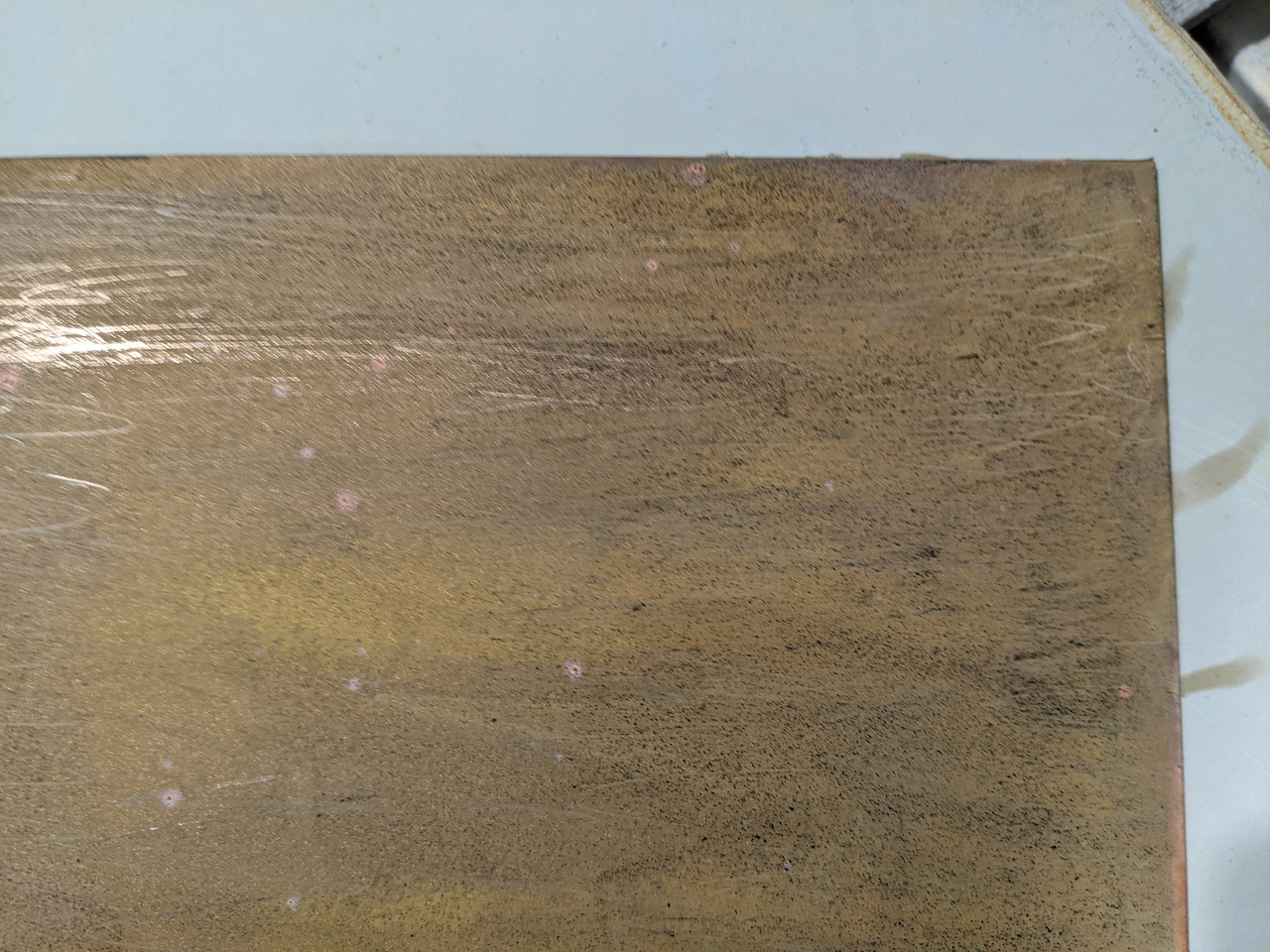 PXL_20210413_130433429.PORTRAIT
The process to print two colours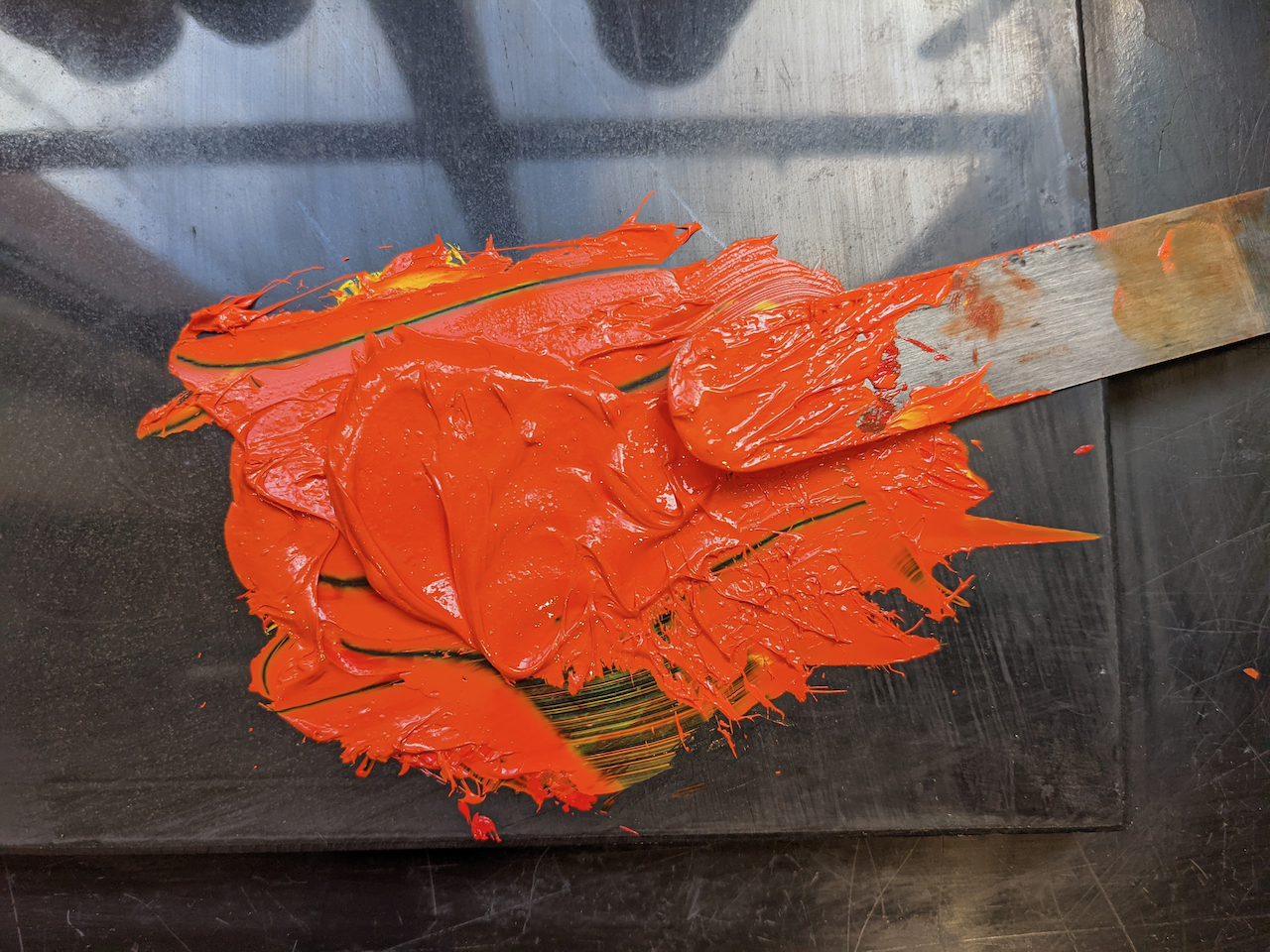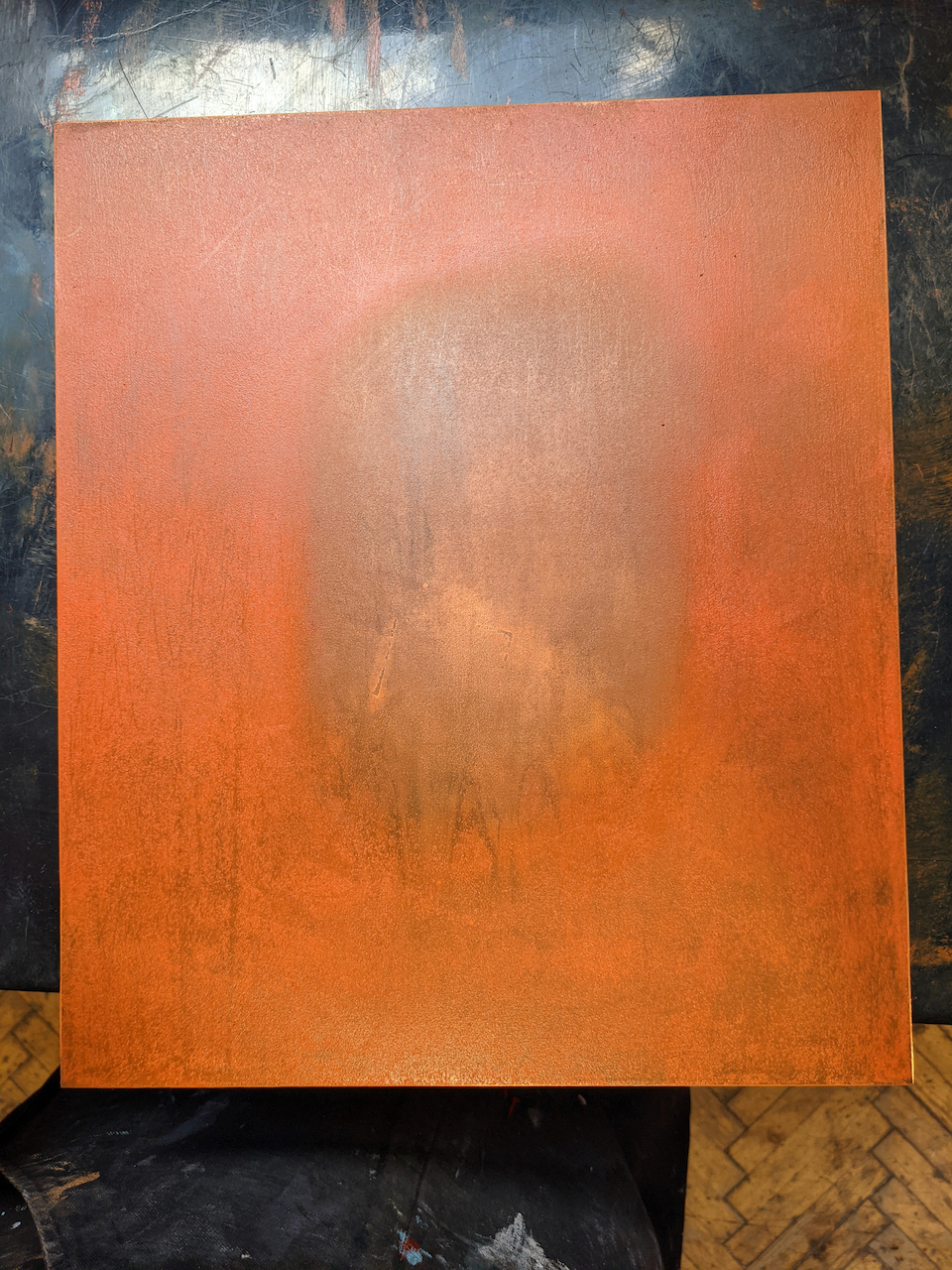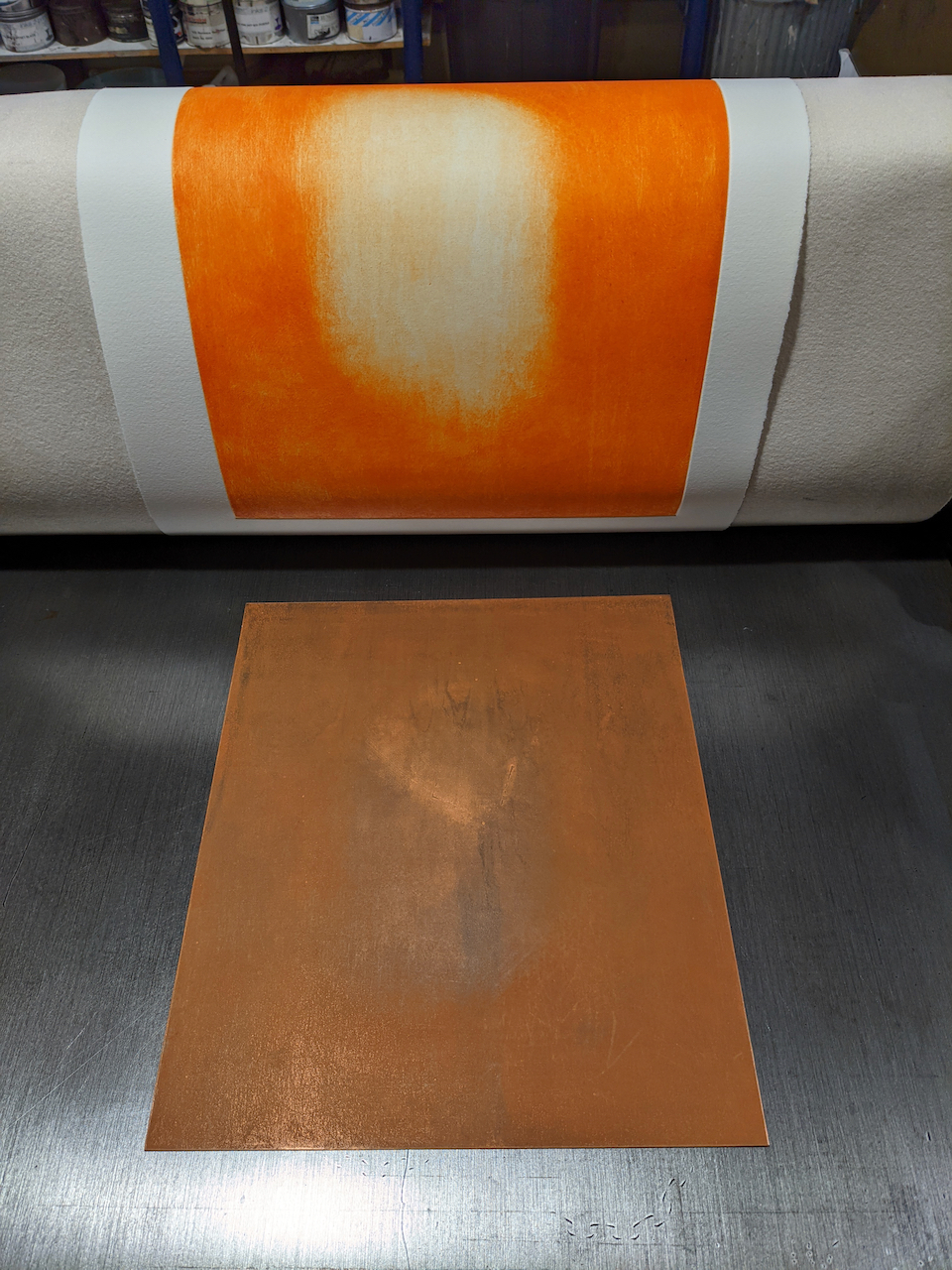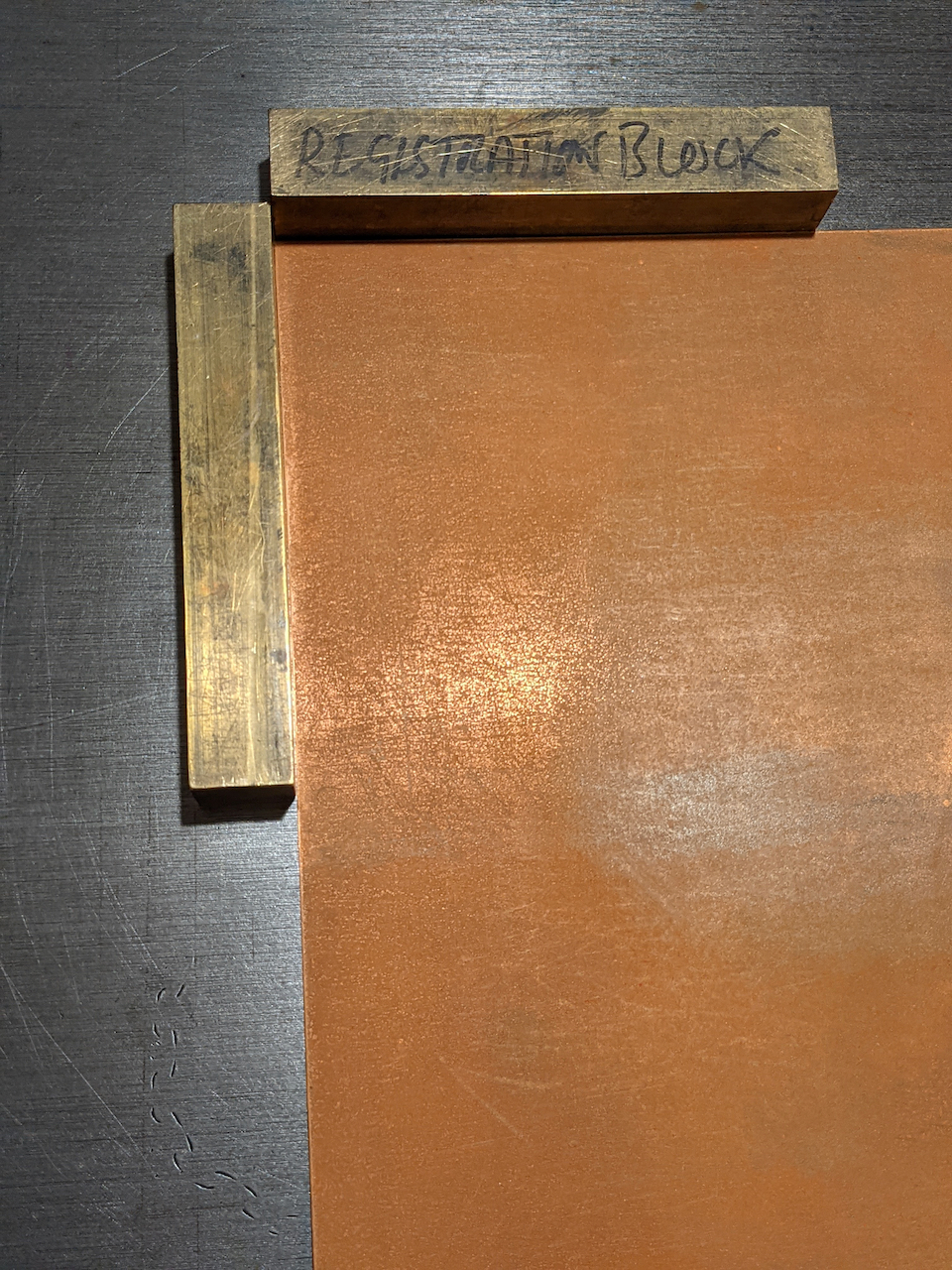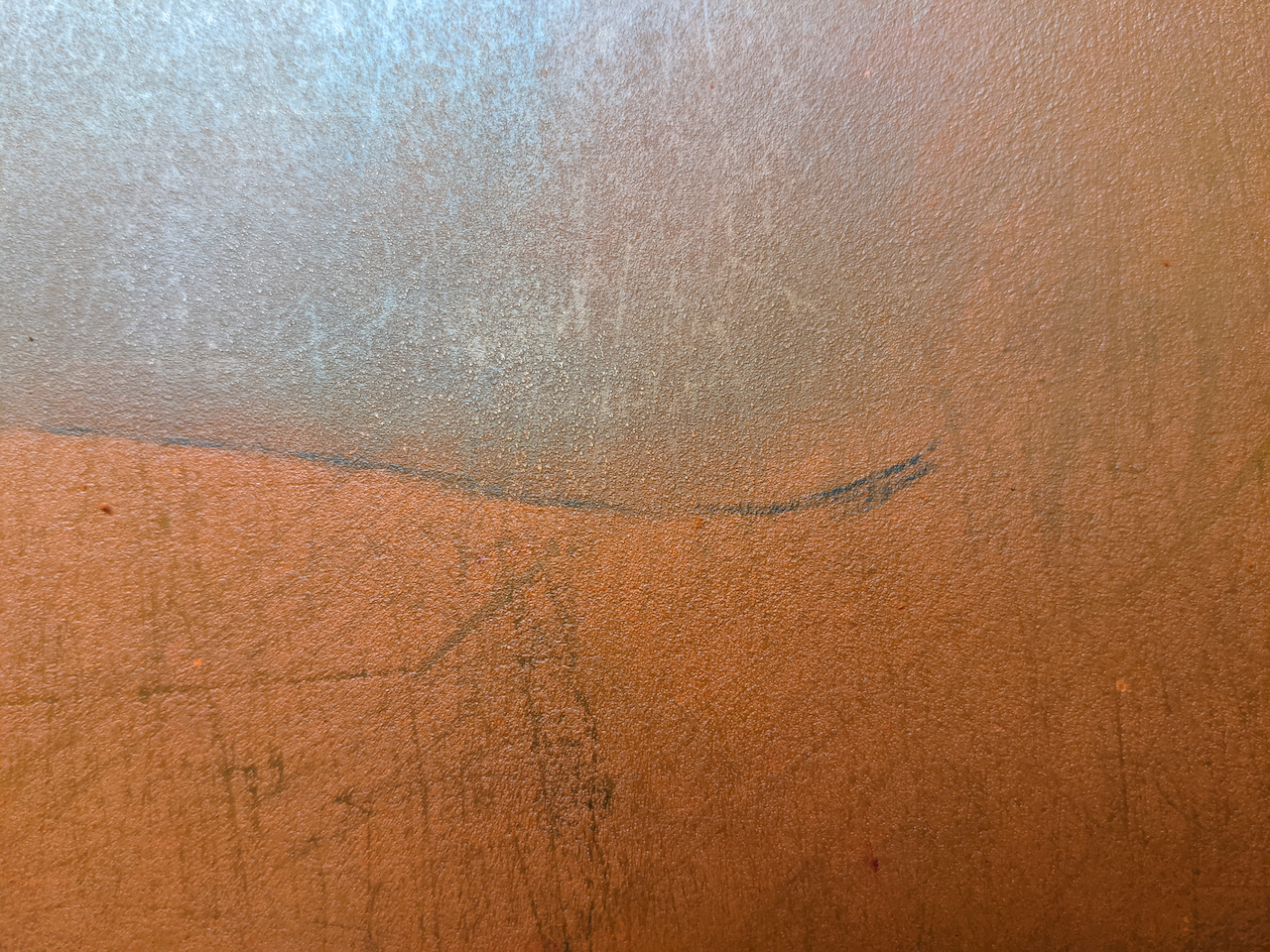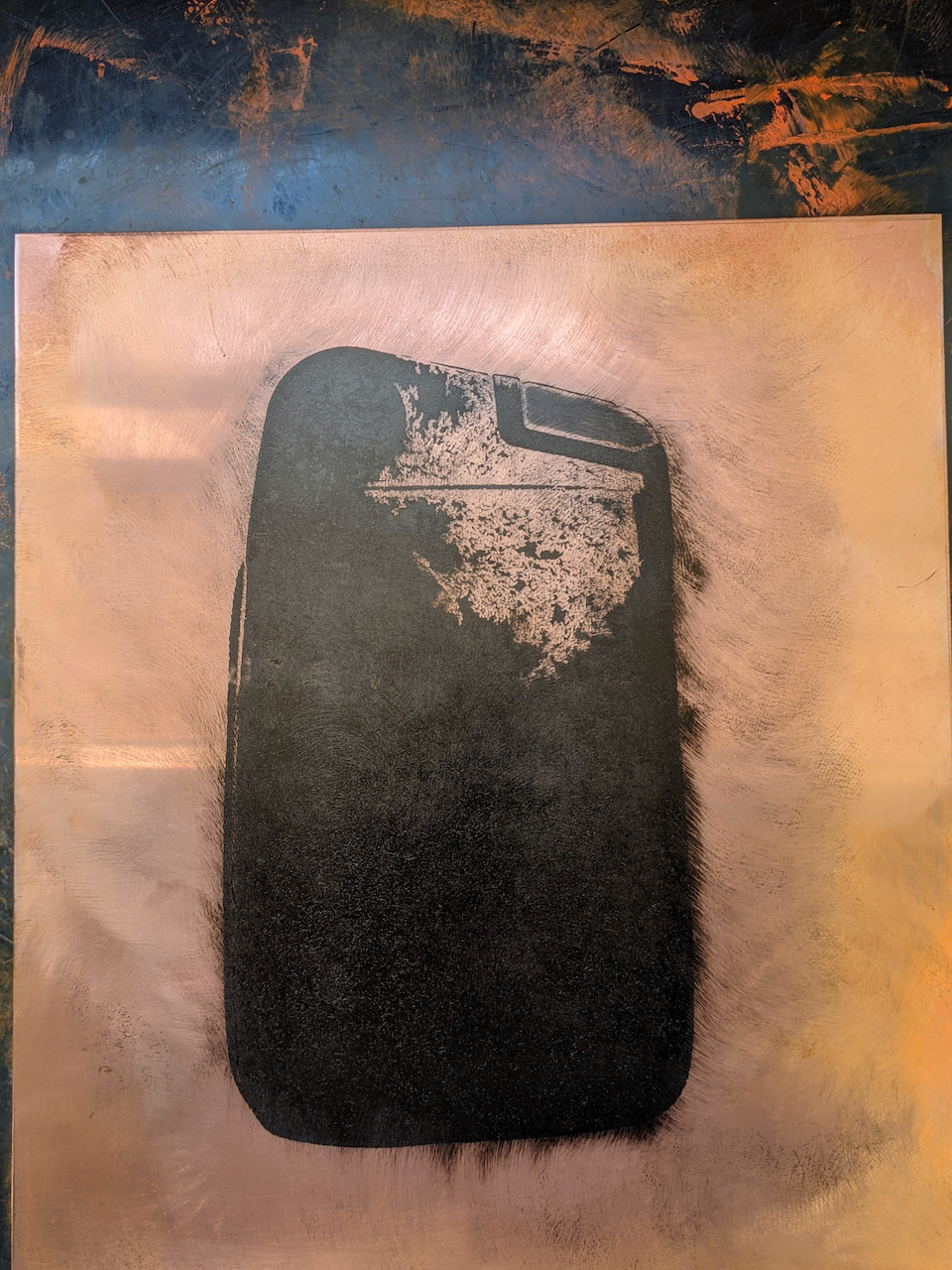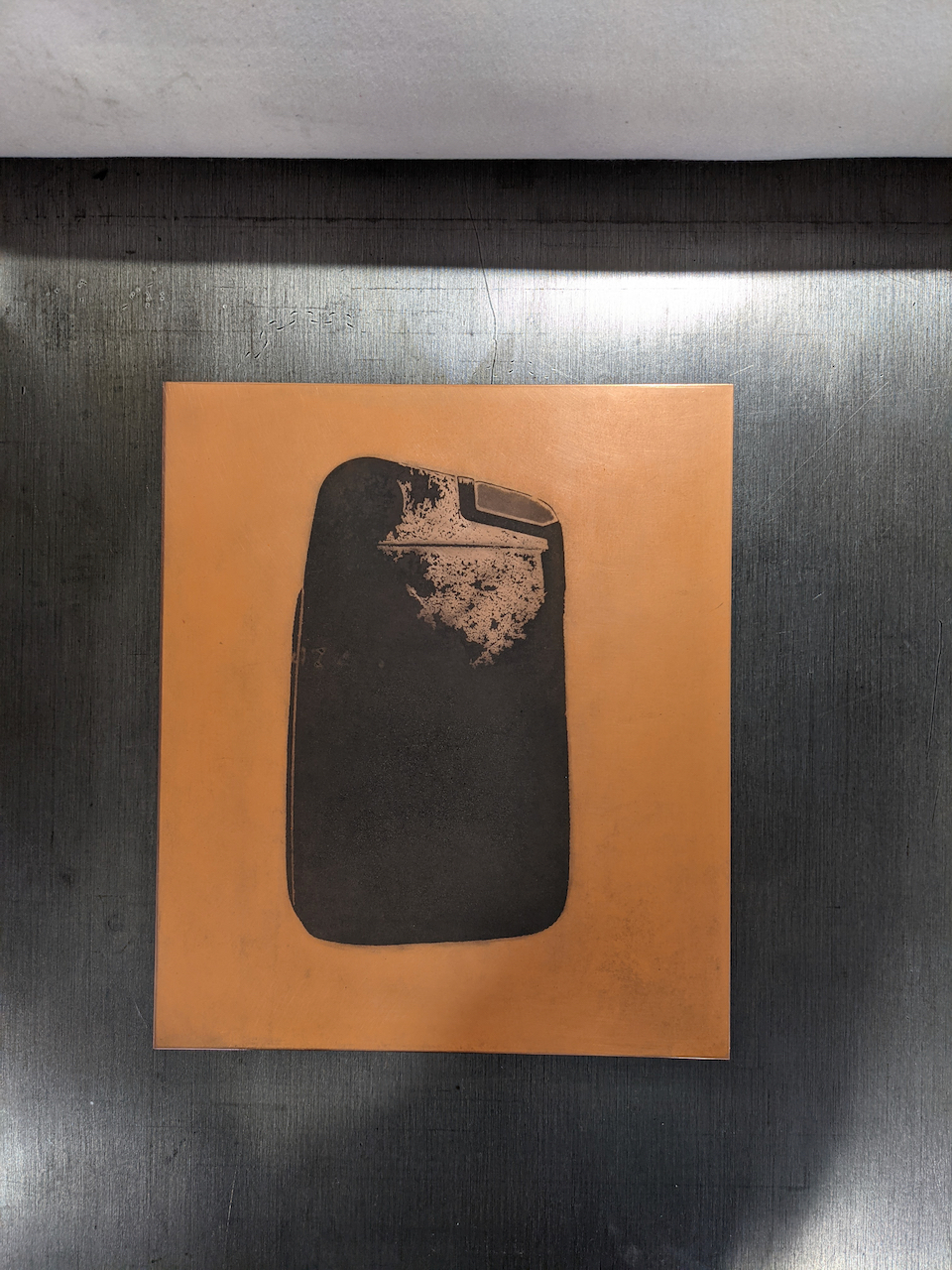 Slide 1
prepare graded colour plate
PXL_20210415_102138486.PORTRAIT-1
selecetd-ink-reductions-1
Abstract-Freecom-Hung.-E21CT.-Cartidge.-300x350-3