Hello and welcome to this Printmaking and PhD Research site for Edward (Jonnie) Turpie's journey in analogue, digital, drawn, and printed,  portraiture:
The drawn serigraph: An investigation through portraiture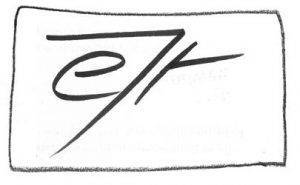 CURRENT BIOGRAPHY
Turpie, having pursued a successful creative industries career returned to education in 2017 as a Doctoral Research Student at Birmingham School of Art. His career included establishing Maverick Tv, an independent production company producing innovative and award winning television and digital content. During his journey towards PhD completion he has written articles on Fine art Printmaking and digital photography, his first academic work since achieving an MA Printmaking from the RCA in 1979. His PhD Research subject is: The drawn serigraph: An investigation through portraiture, in which he explores the subtle digital and analogue techniques of image making and the complex relationships between the Artist and Subject.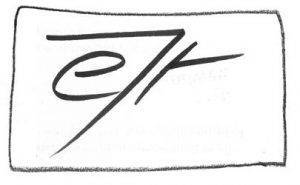 Curriculum Vitae
Jonnie produced and directed public service drama, documentary and digital media over the last 30 years from the West Midlands. Following from his career as an artist his touchstone has been collaborative film, television and digital media.
Acknowledged across the industry as a forward thinker, he applied new video, technology and digital techniques to create innovative styles and approaches to multi award winning television and digital media.
For 25 years he was a Director of Maverick Television, which he founded and has grown into one of the UK's leading independent production companies. Maverick joined the UK's largest Independent Production Company All3Media in 2007. The company has bases in Birmingham, Los Angeles and London employing a wide range of talent, which he supported, mentored and advocated for.
He has supported. contributed to, and served on many boards of creative and cultural  organisations inc: director of The Space, founding director of the Birmingham Ormiston Academy, Chair of BOADigital, Creative England, Screen West Midlands, Trustee of Birmingham Museums Trust, Chair of MAC. In 2010 he was awarded an MBE for services to international trade in the Queen's New Years honours List.
In 2015/16 he was the High Sheriff of the West Midlands with a theme of arts, creativity and young people. In 2017 he was appointed a Deputy Lieutenant of the West Midlands. Having retired from the wonderful Maverick he is embarking on his practice based Phd at Birmingham School of Art.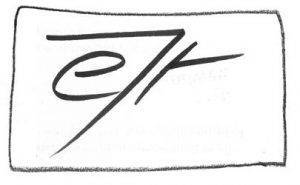 ---
Academic Activity
Drawing: Research, Theory, Practice. Vol 5 Number 2. Intellect Ltd. 'Drawing Ed Ruscha' Accepted August 2020. Published January 2021
Impact Journal (2). UWE Centre Fine Print Research. Title: 'Gestural drawing for serigraphy'. Published November 2020. 
Ethics in relation to portraiture presentation, specifically focussing on the selfie and the omnipresent smartphone camera and discreet capture. Birmingham School of Art MA, 2021.
Huddersfield University: Photography and lived experience. 'Consenting Adults'. Delivered June 2019
The National Association for Fine Art Education / Royal College of Art. Urgency in the Arts Symposium: Being open and vulnerable to the making, in the making. Delivered March 2019
Materials Encounters. Birmingham School of Art Research Cluster. Co delivered: WRITING WORKSHOP : Peer-review, publishing and editorial roles. November 2020.
---
European Academy: 8th Euroacademia International Conference – Inside-Out: Europeanness Exposed to Plural Observers. Title:  'Portraiture and Identity in the Ages of Analogue and Digital Art and Invention' Lucca, Italy. Accepted, but not delivered due to expense
A drawn serigraphic portrait. Birmingham City University Essay. October 2019
Photographic Portraiture In The Western Context. Birmingham City University Essay. October 2019
Discreet and Surreptitious Photography and Art. Birmingham City University Essay. October 2019
---
2023. RBSA Gallery Birmingham. Drawing Prize. Highly Recommended.
2022. 'Thinking of place' International travelling printmaking exhibition.
​'ToP III was conceived as a project that would bring together new works from over 80 artists from 16 printmaking groups in 9 countries…..some of the contributing artists adapted their conceptual responses to the notion of identification with place; their altered perceptions of space, horizons and thoughts about our 'place' in the world are reflected in their imagery.  A rich array of print media is represented, as one would anticipate, from 85 artists working in disparate parts of the globe.'
Exhibition sites: NorthSite Contemporary Arts Cairns, LSAD in Limerick, Ireland, Impact 12 Bristol UK, Auckland New Zealand Corbans Estate Arts Centre, Canada, Thompson Rivers University Art Gallery, Buenos Airies, Forma,
2022. Inliquid Gallery Philadelphia. The  Trouble I've Seen. Covid Portraits.
2022. RBSA Gallery Birmingham. Print Show. 
2021. Schwarmerei. Ort Gallery: 'Deceptively Beautiful' Photo and text.
2021. IKON for Artists. 'PhD Passion Ian Sergeant' Silkscreen.
2021: D Contemporary. Magistrates 100 Year Anniversary.  Portraits of the future: Race and the Criminal Justice. Drawn silkscreen.
2021. IMPACT11 Hong Kong (virtual)
2021. Printmakers Council Featured Artist
2020. RBSA Prize Exhibition.
2020: Ort Gallery Schwarmerei 
2019:  'Cabin Baggage' with Norwich University of the Arts and the University of Dundee
2019: 'Powder Drop'.  D Emptyspace. Featured Artist
2018 / 19.BCU PGR Lab.
2018: IMPACT 10 Print Biennale. Santander.
2018: You and I are discontinuous Beings. BCU School of Art and Coventry University Department of Art and Education – Co Curation 2018
1973 – 82. Various Art Exhibitions inc ICA New Contemporaries, Midland Group Nottingham, Robert Self Gallery, Artist Books, Boulder Colorado.
More recently: West Midlands Open at Birmingham Museum and Art Gallery, SALON at Waterhall , Pulpa Print, 20×20 Hot Bed Press; 2017 High Sheriff Printed Portraits BMAG; selections for the RBSA Print, Photography, Prize and Portraits.
---
Board Positions
2011 – Vice Chair, Birmingham Ormiston Academy
2016 – 2022 Chair Midlands Arts Centre – MAC
2016 – Trustee Birmingham Museums Trust
2015 – 2021 Director The SPACE, Arts Council and BBC
2013 – 2019 Director Creative England
2014 – 2019 Creative Champion GBSLEP, Employment and Skills board
2013 – 2018 Deputy Chair, Birmingham Creative City Partnership
2011 – 2015  Birmingham Science City Board
2010 – 2012 Director Advantage West Midlands
2005 – 11 Chair Screen West Midlands
2008 – 2010 PRIME Strategic Partnering Board, NHS BEN Trust
2007 – 2009 Chair Hello Digital International Digital Film & Media event
2005 –  2011 Director, Hi8us Midlands
2004 – 2007   Deputy Chair, Culture West Midlands
1993 – 2017 Founder Director Maverick Television
---
Selected Production
Digital Media
Random Acts – Executive Producer Maverick & Rural Media C4/ACE
Dissemination Lead FISTAR  – Future Internet Health EU FP7 Programme
Executive Producer, No Delays digital health platform – NHS Grampian
Media lead – Living It Up – Innovate UK  & NHS 24
Exec Producer- Spill with DanceX for SPACE, BBC /ACE
Exec Producer – Teaching Shakespeare – RSC
Director –  NHS local – NHS West Midlands Digital Health Service
Exec Producer, Embarassing Illnesses online – Channel 4 new media – Winner BAFTA
4TALENT and Ideas Factory  – exec producer C4
EDRAMA – Hi8us, DTI, Birmingham University, BT.
SCREENPLAY LIVE . Exec Producer C4 IDEAS FACTORY
GENETICS FUTURES – YTouring/ NOF/Science Museum
Factual Television.
TEACHERS TV – 18 SERIES, Exec Producer
UK SKILLS JAPAN – Exec Producer
CREATIVE PARTNERSHIPS FILMS X 5, Exec Producer
SLOT ART 8 x 3′ for Channel 4 / Arts Council Exec Producer
BULL FIGHT 3 x 50mins C4, Exec Producer
ALIEN DIARIES : Producer Channel 5
HIGHLAND BOLLYWOOD ; Producer, Channel 4
TRADE SECRETS. 24 X 10mins BBC2, Exec Producer
GOOD MORNING DIARIES. 6 X 6mins BBC2, Exec Producer
LOOK WHOSE TALKING. 4 x 5mins for C4 Director /Camera
CLOSE TO HOME.  30mins, C4 Current Affairs. Producer/Director
FREE FOR ALL. Channel 4 weekly access series. Producer Director.
MOTOR CITY MUSIC YEARS. Central TV, 3 x 30mins.  Director.   Birmingham's Pop history. Inc The Move, Black Sabbath, Spencer Davies, Joan Armatrading, UB40, Duran Duran and Apache Indian.
Drama
STAFFROOM MONOLOGUES – Dir Jean Stewart. Teachers TV.                                                                Winner RTS Education
MAKING ASTRONAUGHTS Exec Producer OU/BBC
LONG HAUL Exec Producer STV/Scottish Screen
NIGHTSHIFT C4 /ACE Producer.
Winner :  Commission for Racial Equality, Best Drama
PURE C4 /ACE – Writer/Director
THE VISIT C4 – Writer/Director.                                  Winner : Royal Television Society Best Independent Production
BLAZED. C4 – Director Script Michael Buffong.          Winner : RTS Best Independent
WINGNUT AND THE SPROG. C4 – Director, Script Marie Jones.
DREAM KITCHEN. C4 – Director, Script Gary Lyons
OUT OF ORDER – Director BFI/C4 Script DHSS & Howard Schuman.                                     Winner of Ethique & Television Montbeliard
Young People's Collaborative Programming
GIRO, GIRLZONE – BFVW for C4
WHAT THEY TELLING US ITS ILLLEGAL FOR?
TURN IT UP x 4 – BFVW for C4