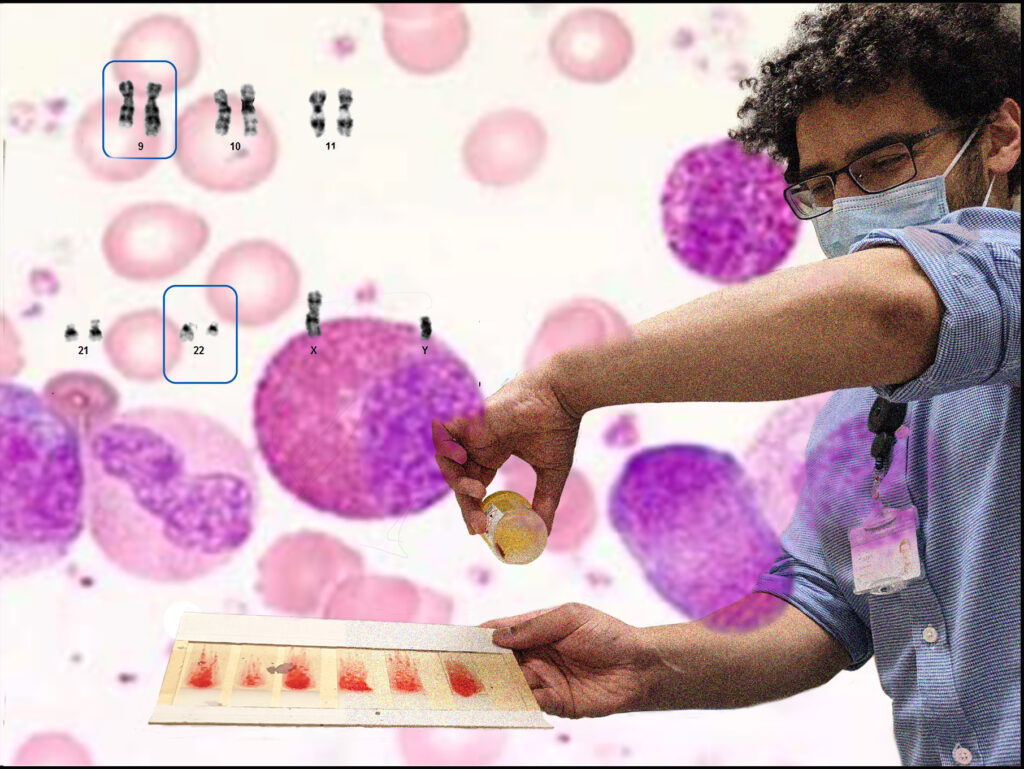 A photomontage reflecting on the biopsy performed by Dr Hayder Hussein, required to confirm the CML diagnosis, the mutant cells and the chromosome 9 and 22 deviation.
---
Microscopic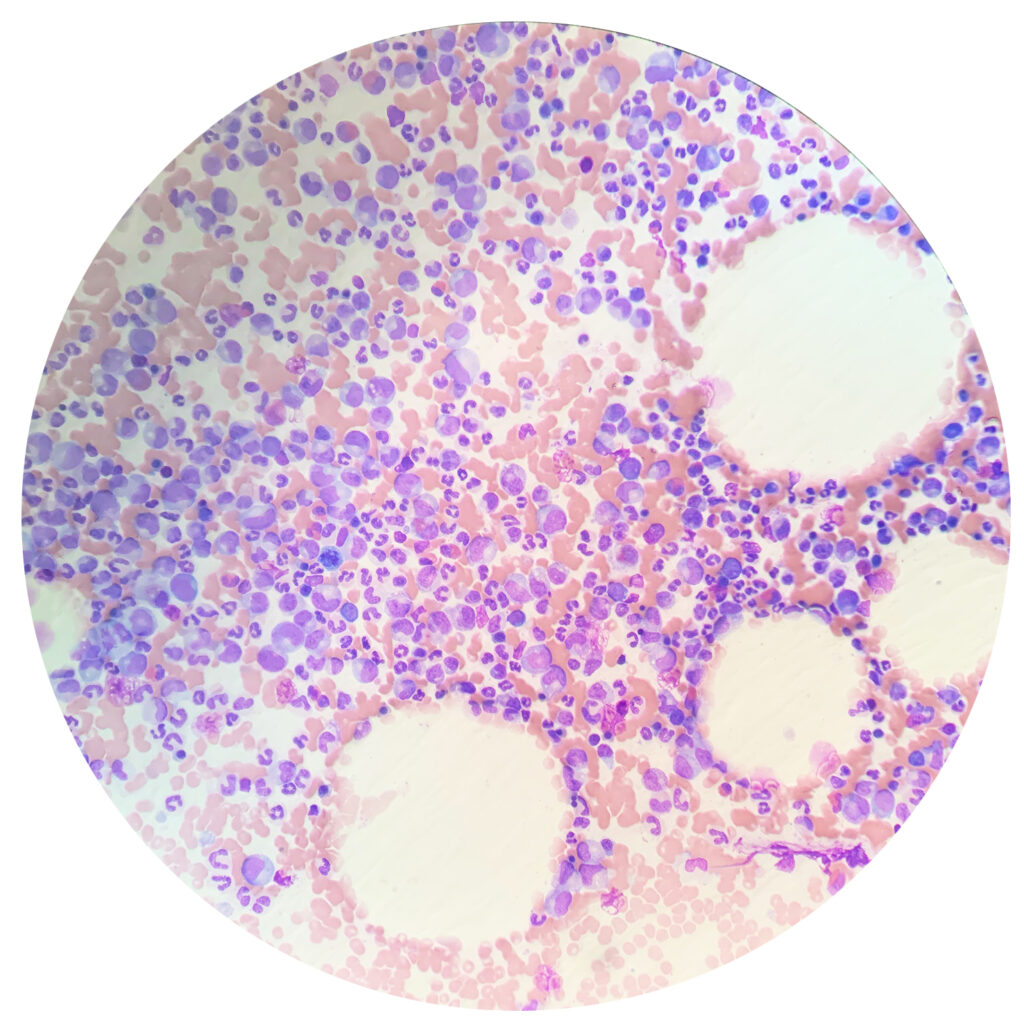 Planetary
A normal microscopic view of healthy bone marrow cells would be populated with many pink round shapes representing oxygenating red cells. With CML the purple shapes representing the diseased white cells are many, many times more than normal and overpower the red cells.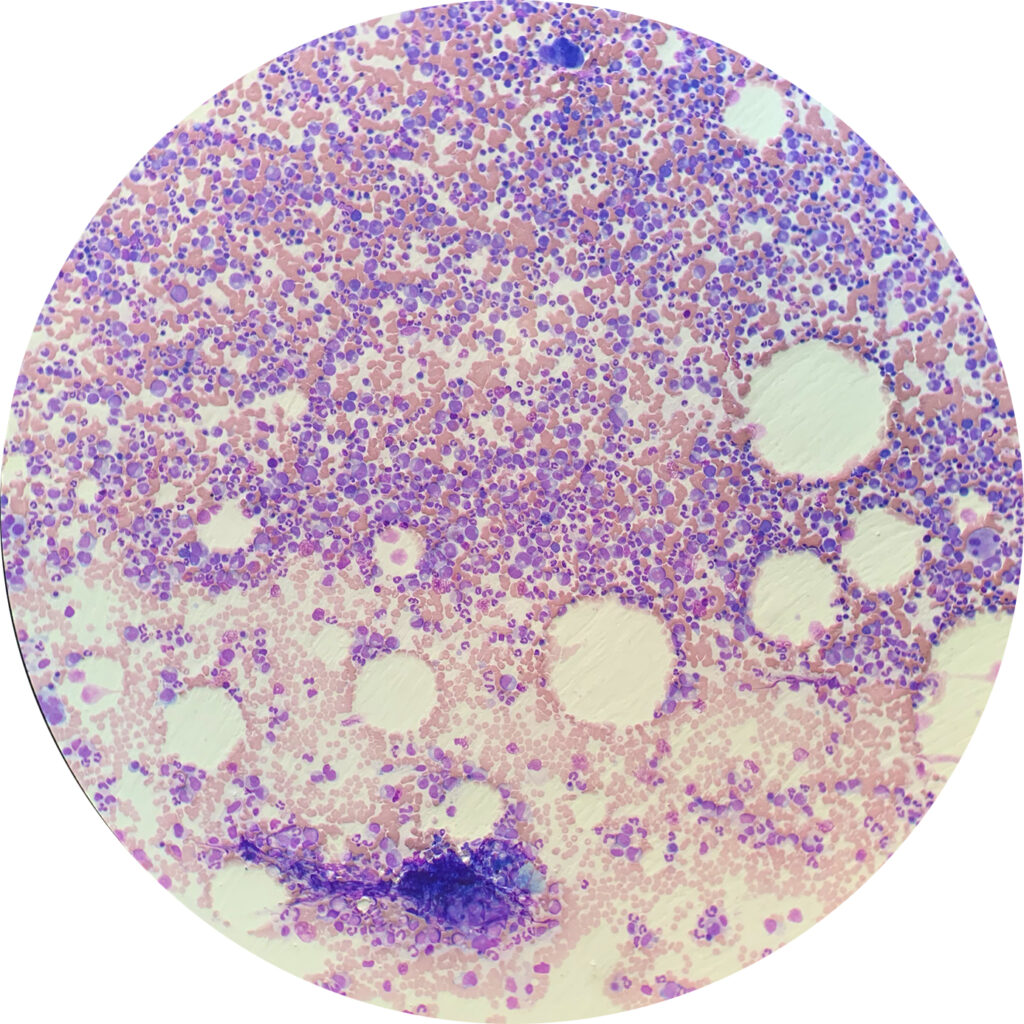 Deceptively beautiful
The cells are stained with a blue dye to enable their formations to be recognised. It also makes them very beautiful under the microscope, even though to me, they are destructive mutations causing disease.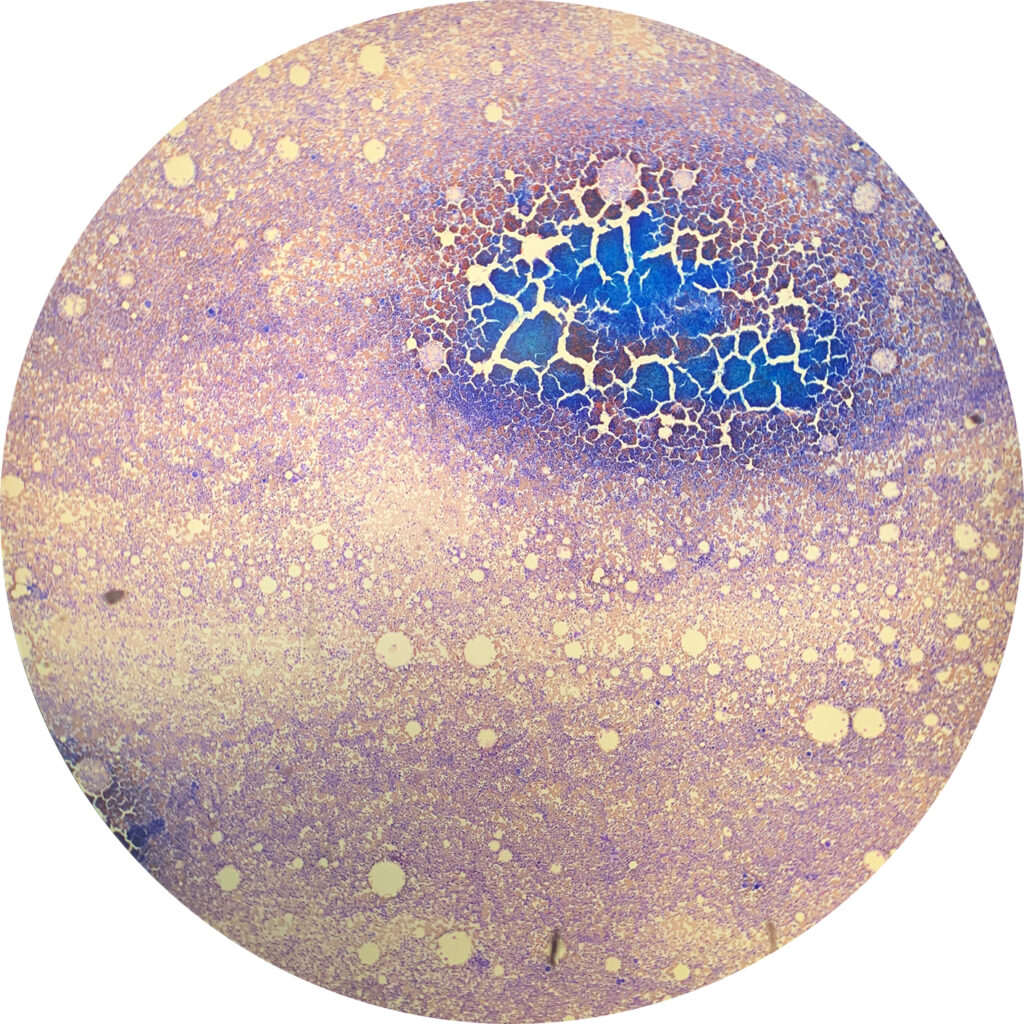 Internal Other World …(ly)
---
---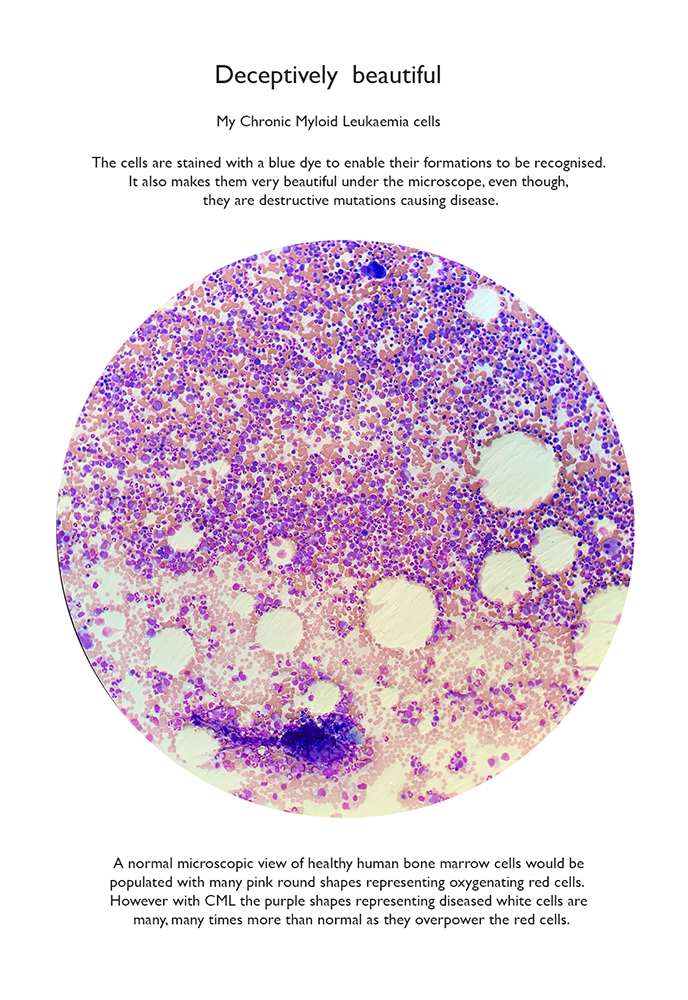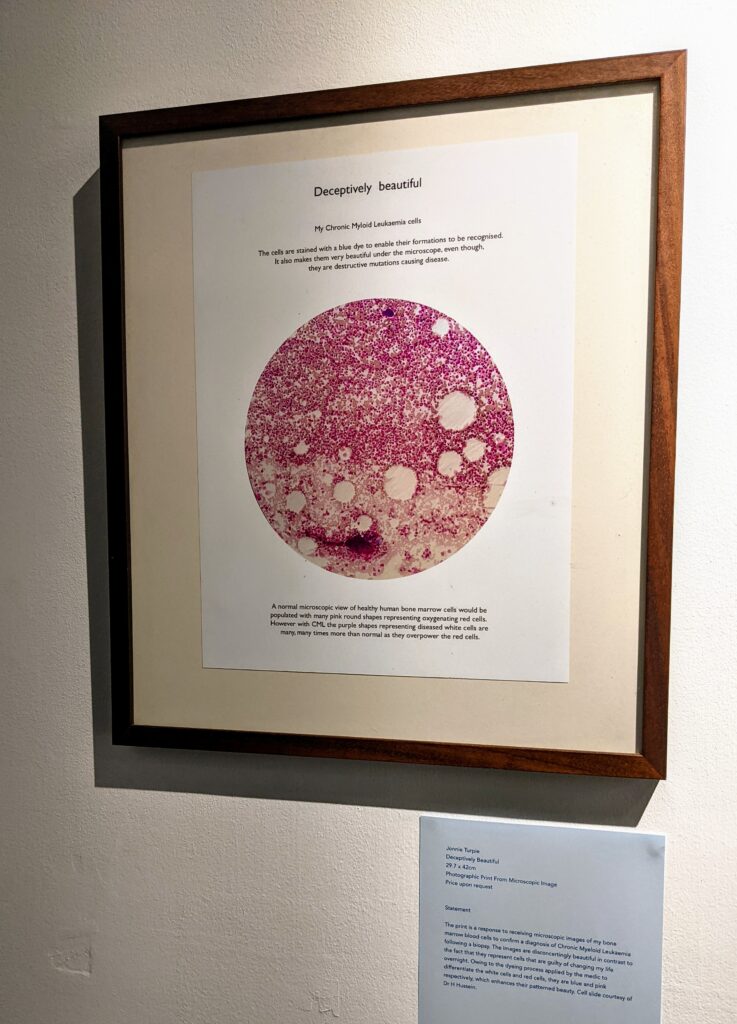 The print is a response to receiving microscopic images of my bone marrow blood cells to confirm a diagnosis of Chronic Myeloid Leukaemia following a biopsy. The images are disconcertingly beautiful in contrast to the fact that they represent cells that are guilty of changing my life overnight. Owing to the dyeing process applied by the medics to differentiate the white cells and red cells, they are blue and pink respectively, which enhances their patterned beauty. Microscopic Image Courtesy Dr H Hussein.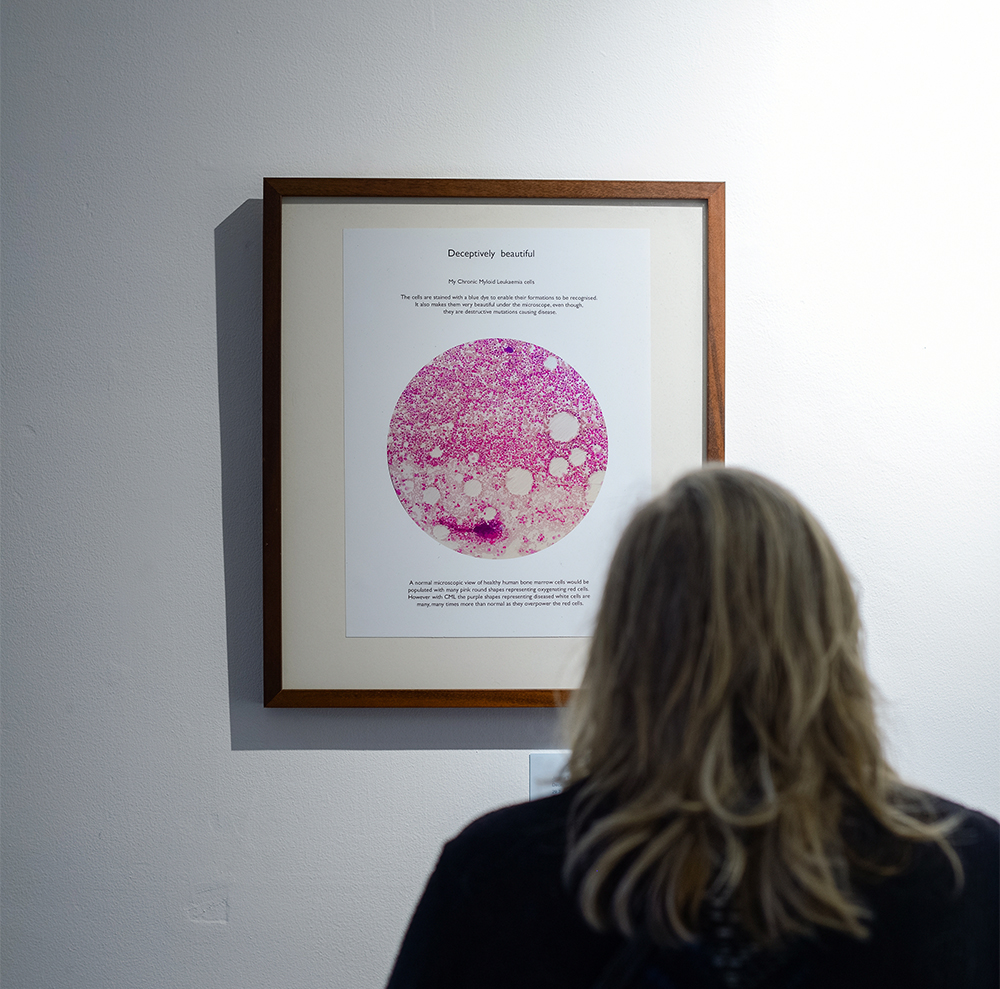 ---
Below are images from my trephine biopsy (the solid bit) that the histopathologists sent to my Consultant Haematologist Dr H Hussein, who has made available to me. They are more detailed than the images above, but are if anything, even more deceptively beautiful.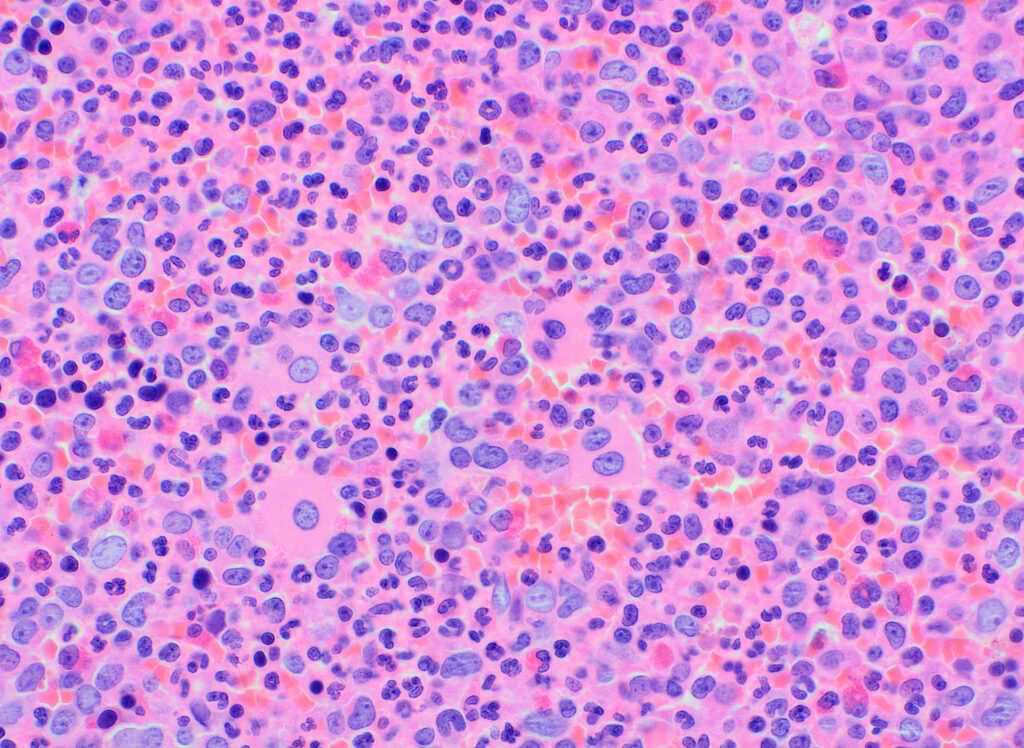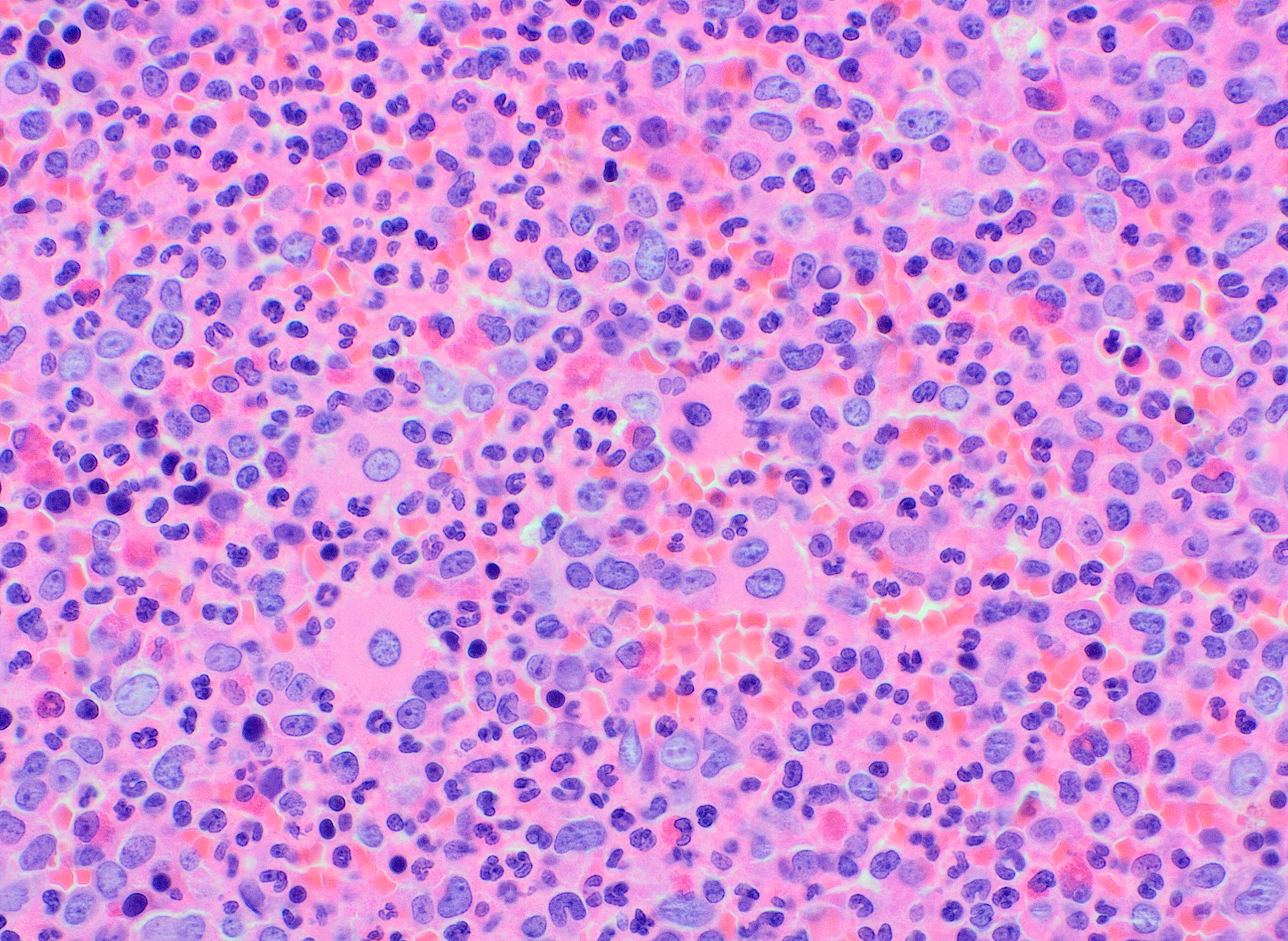 The images are less planetary in the rectangular format rather than the circular. The purple/pink stain used to enhance definition of cells in the various stages, also enhance the overall warm quality to the whole image.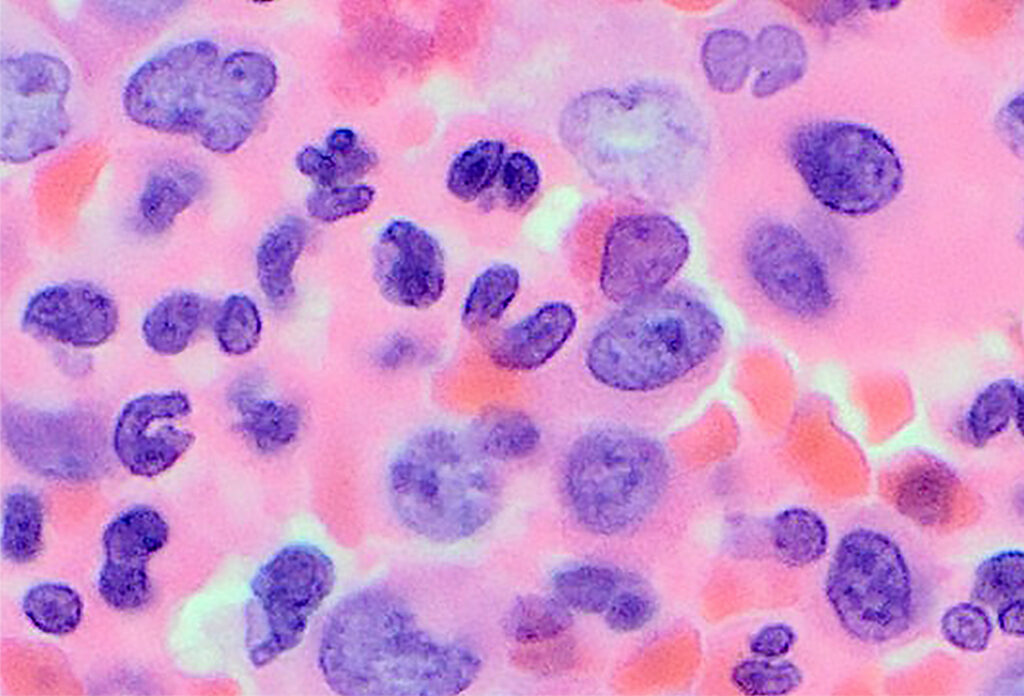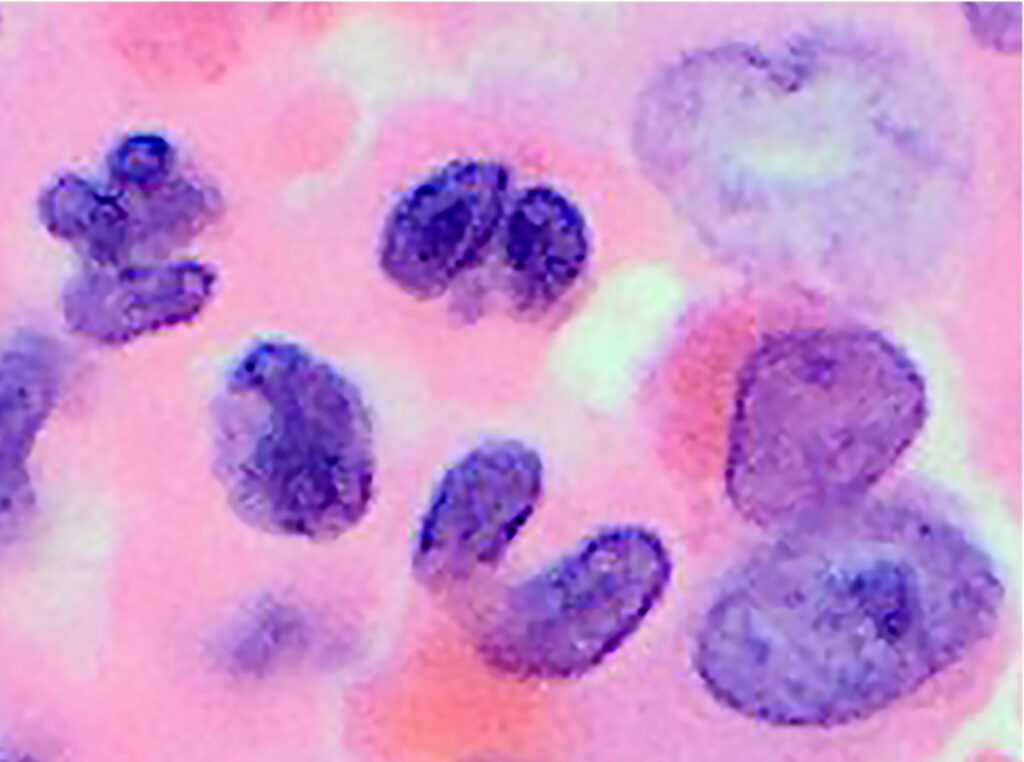 There are many CML cell images on the internet which are all similar enough to enable diagnosis. But these are of mine.