The plates need edge stop out in preparation for first 20 min test etch on freedom 1 disc image.
A second etch of 60 mins is applied following review of the etch depth and and consultation with previous user (Taiba) who etched for 90 mins for her quality texture.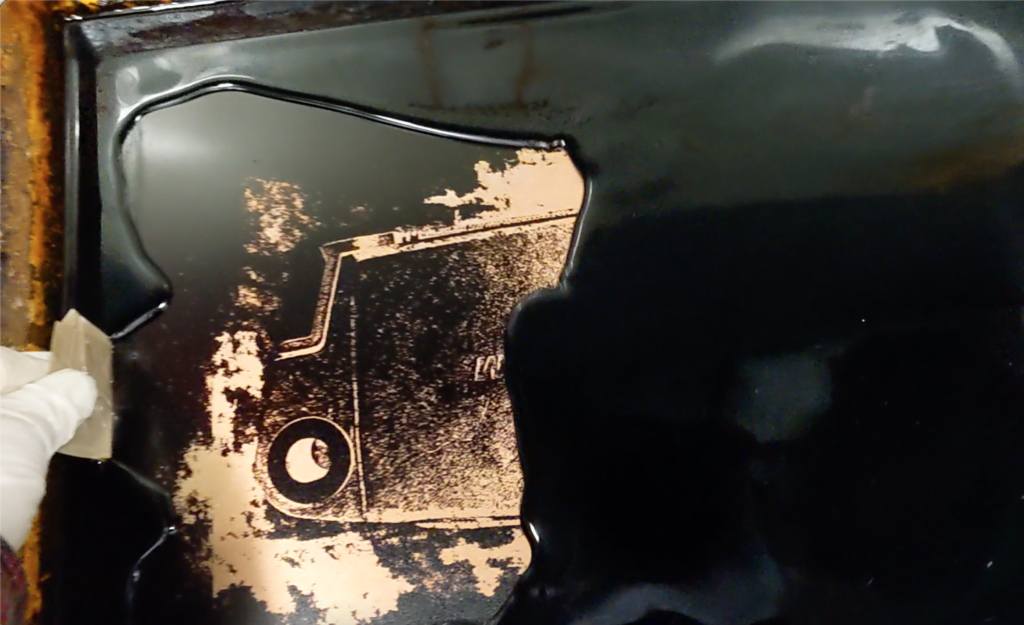 Secondary drawing with litho crayon and pencil to add tone to areas of the image and a 30 min etch applied before the end of the day.
Video clips of the biting process.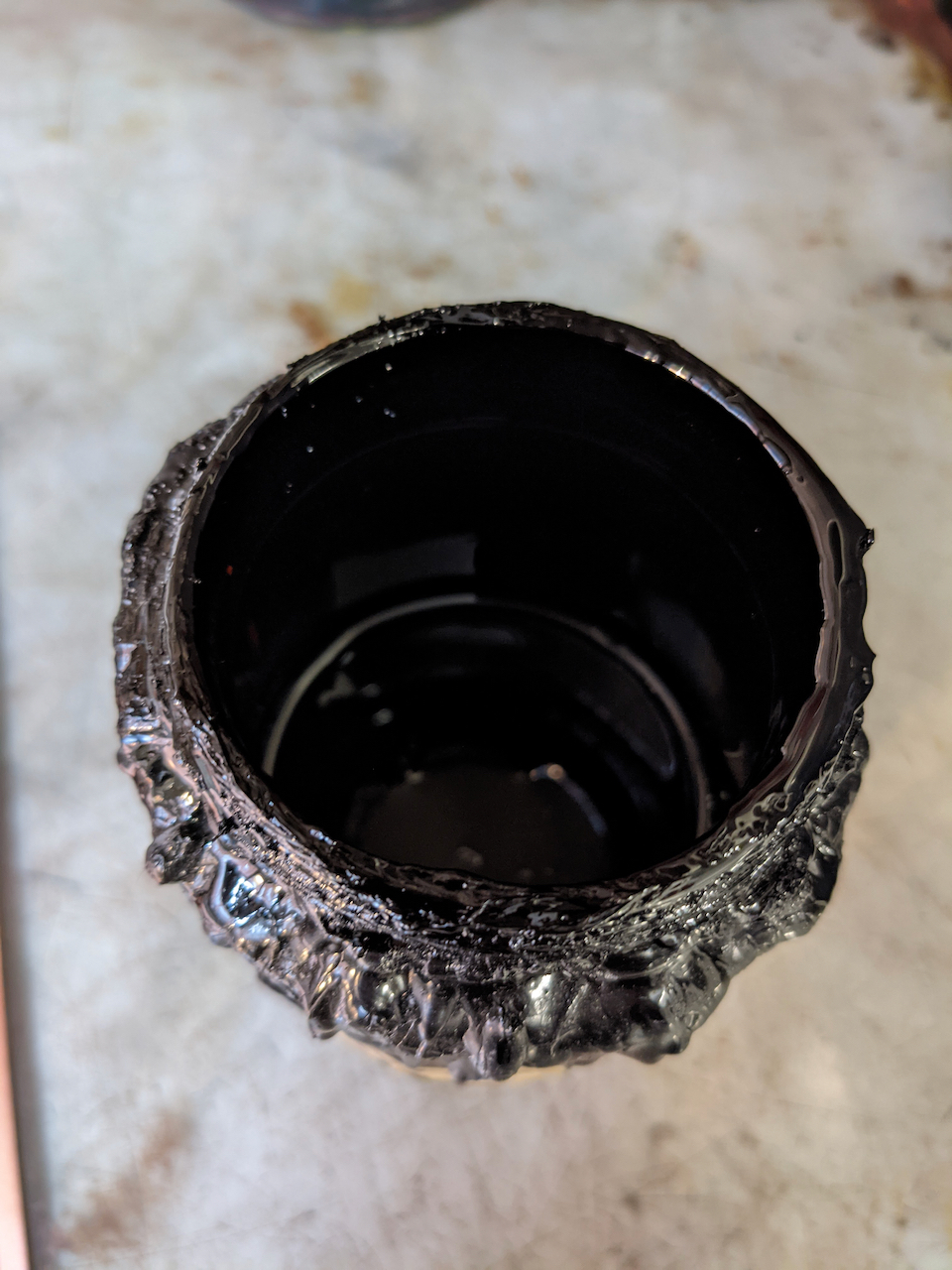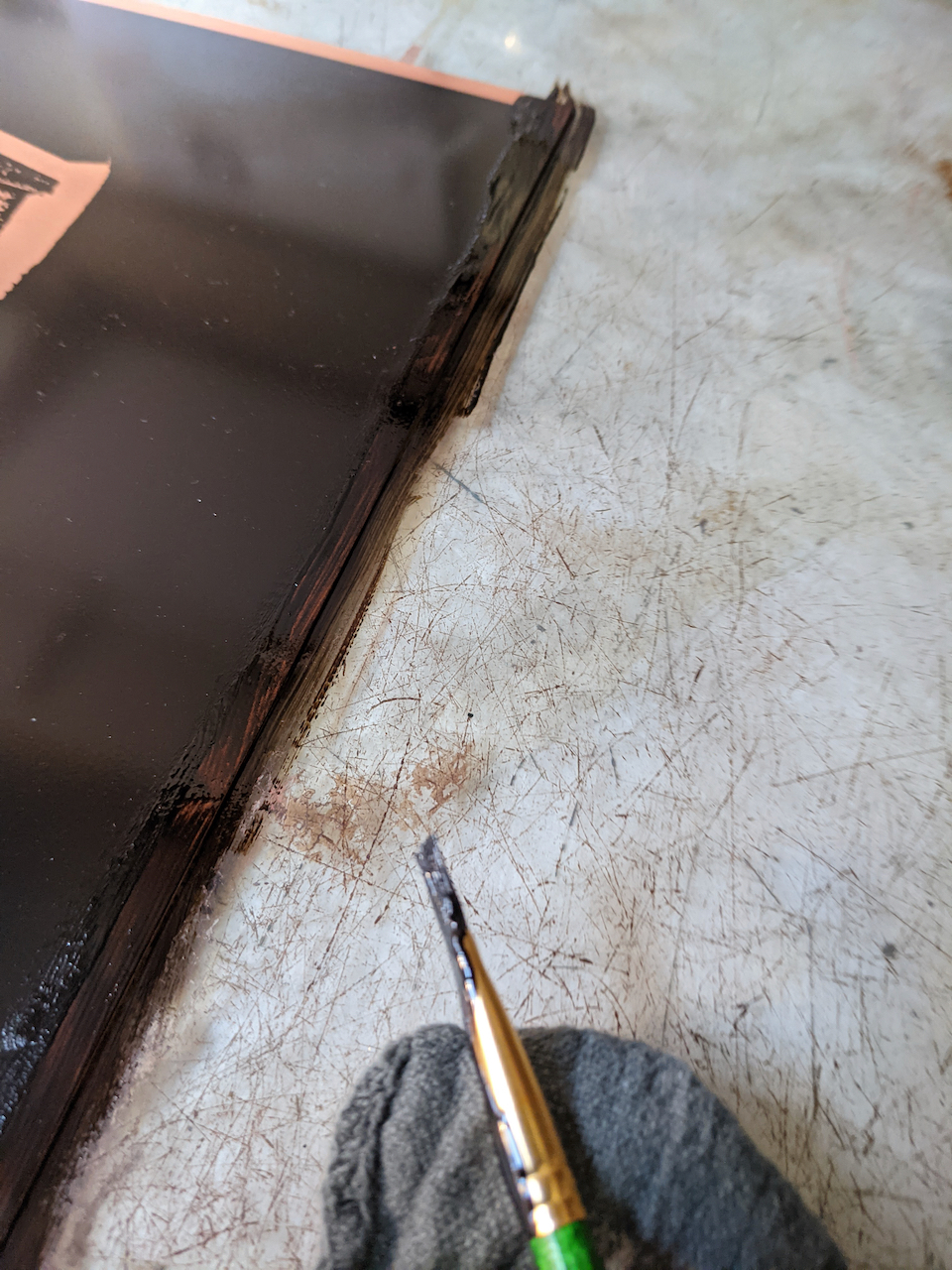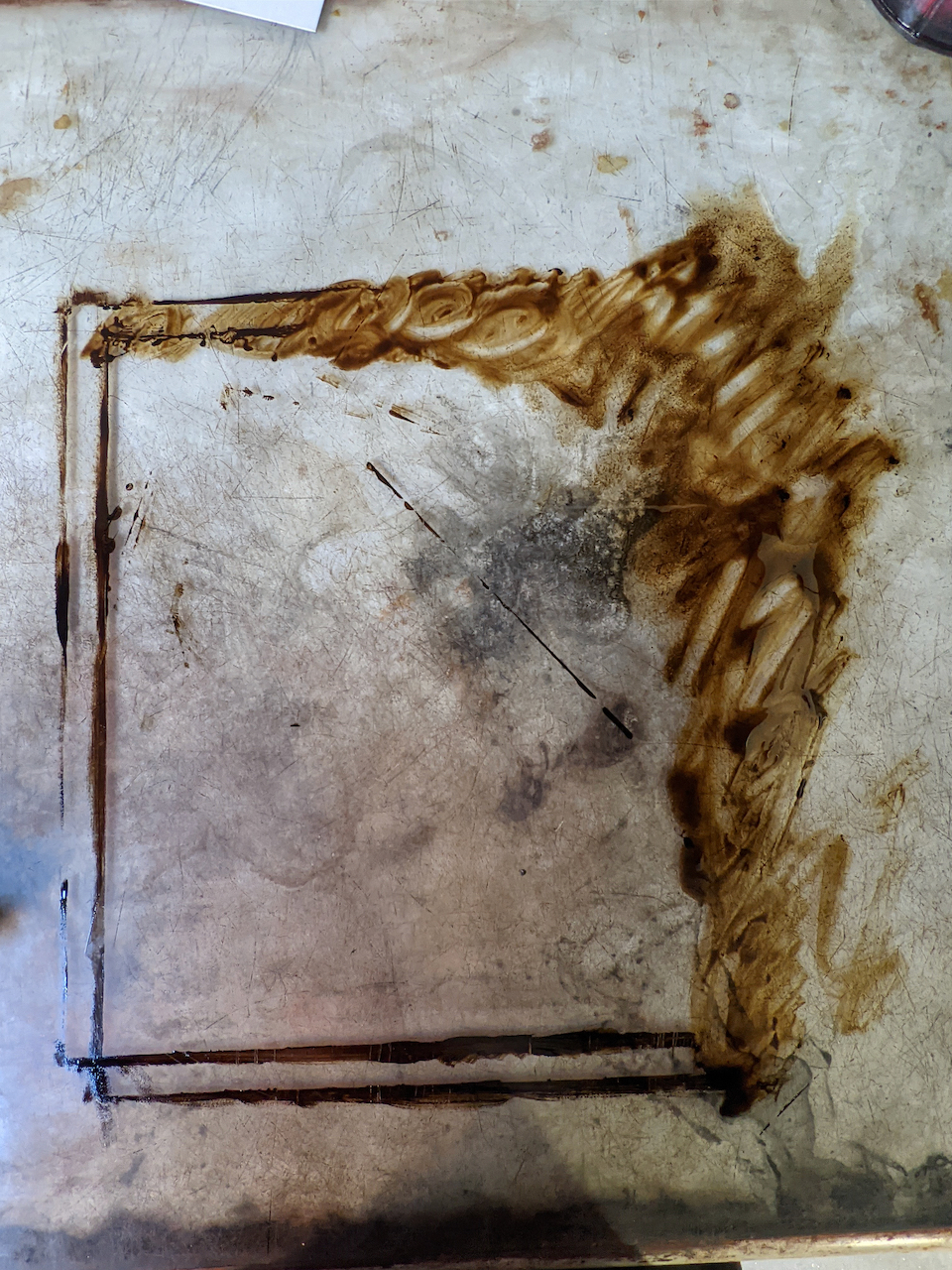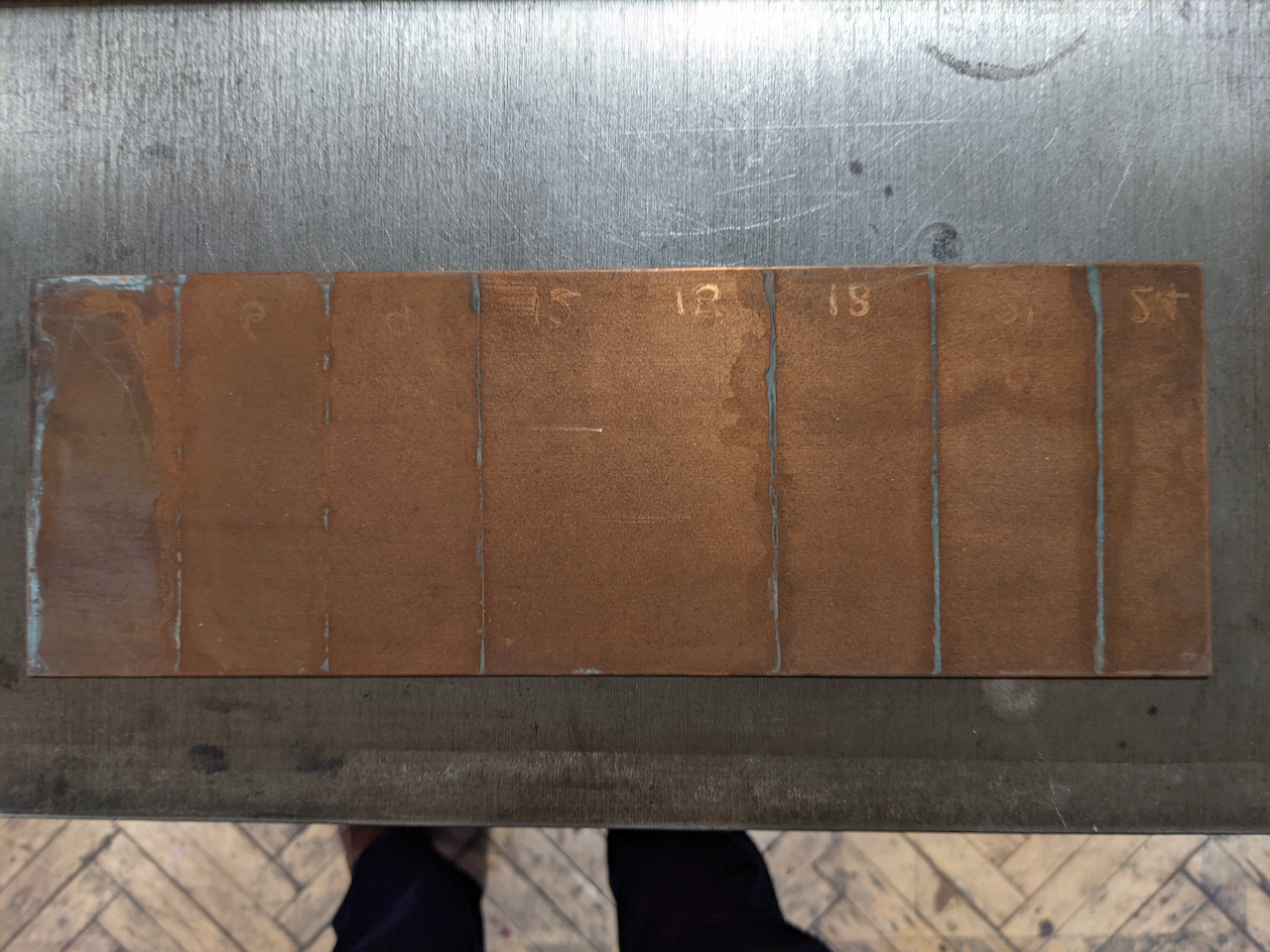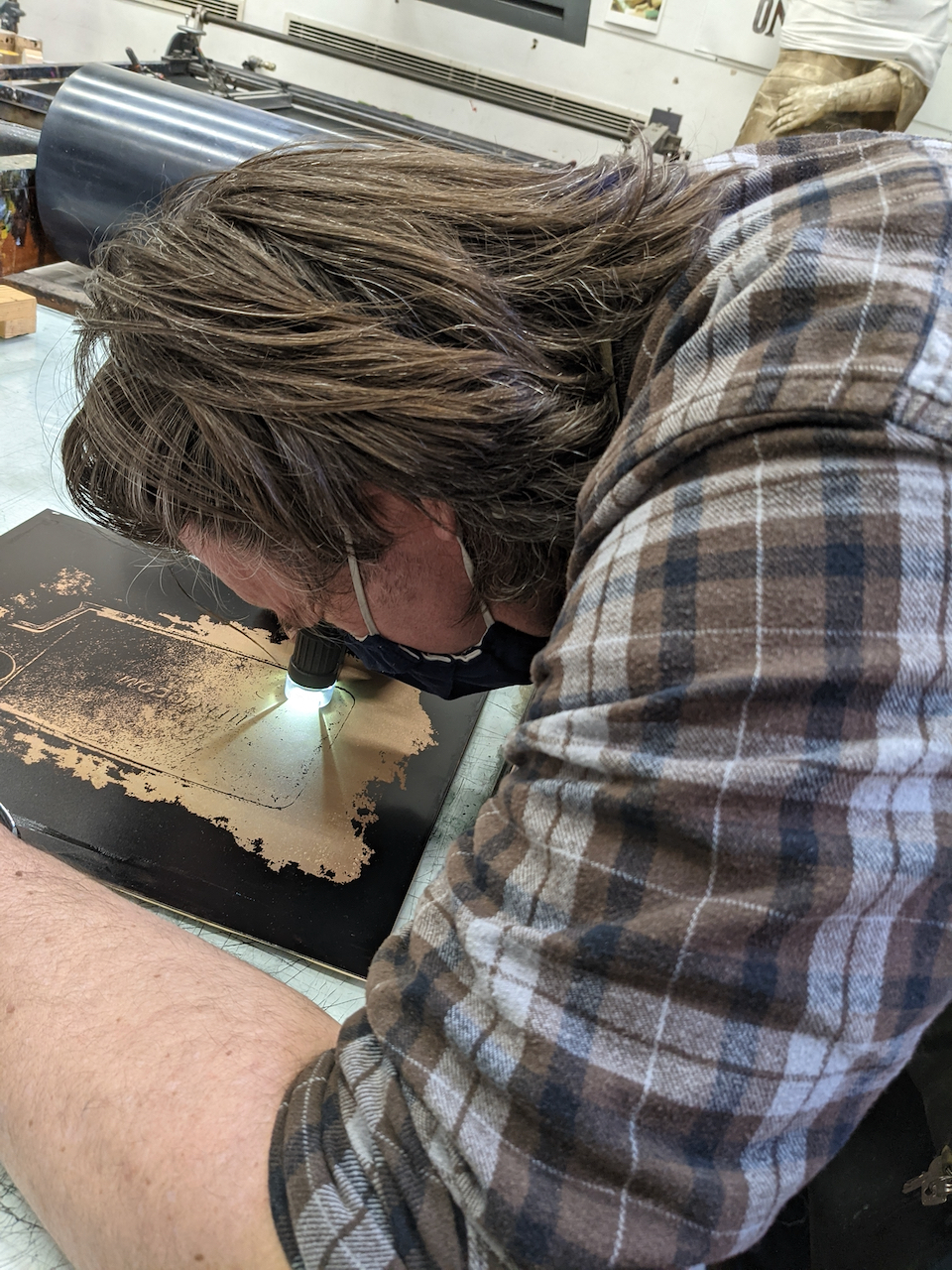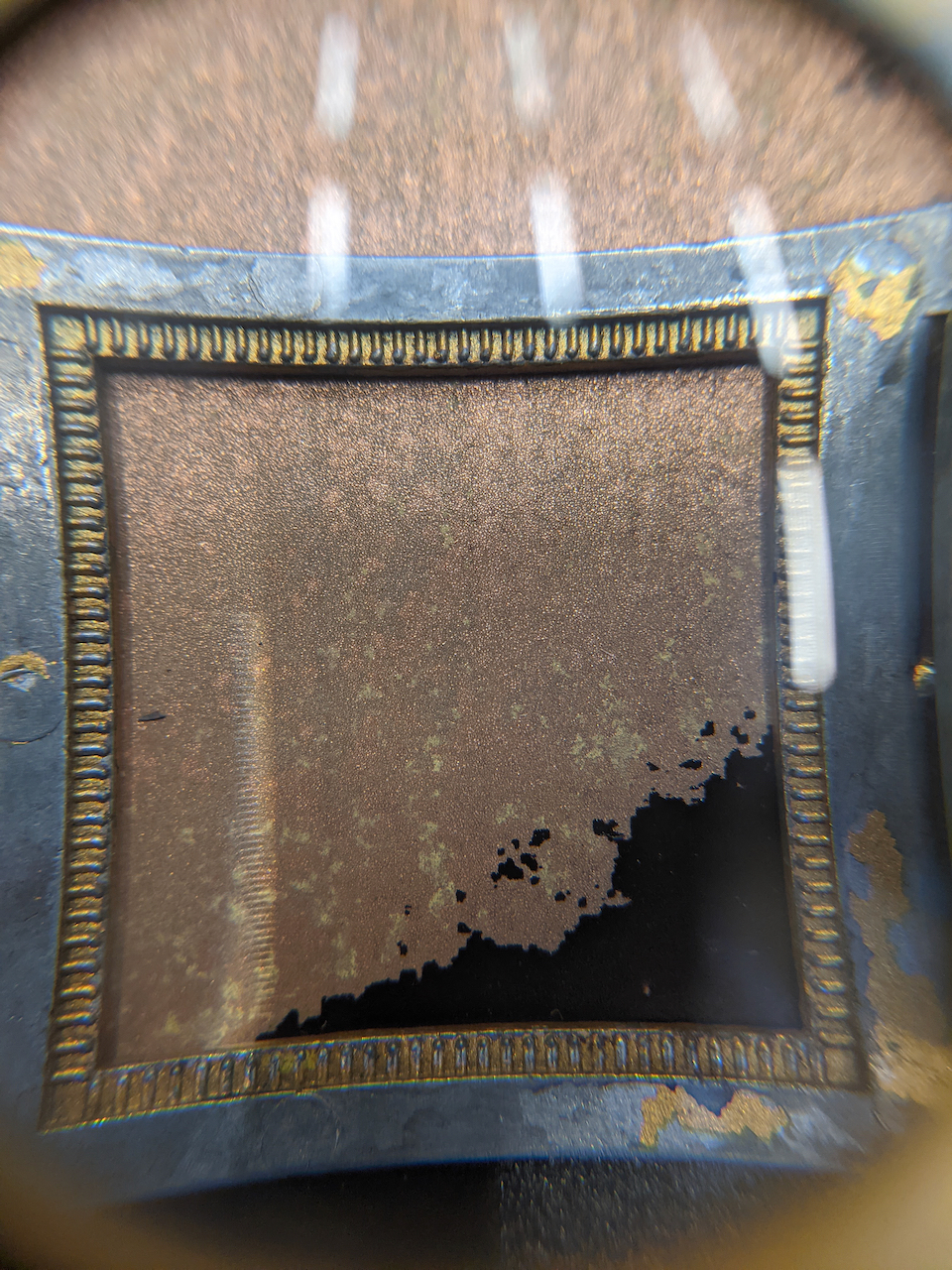 litho crayon background and pencil edge