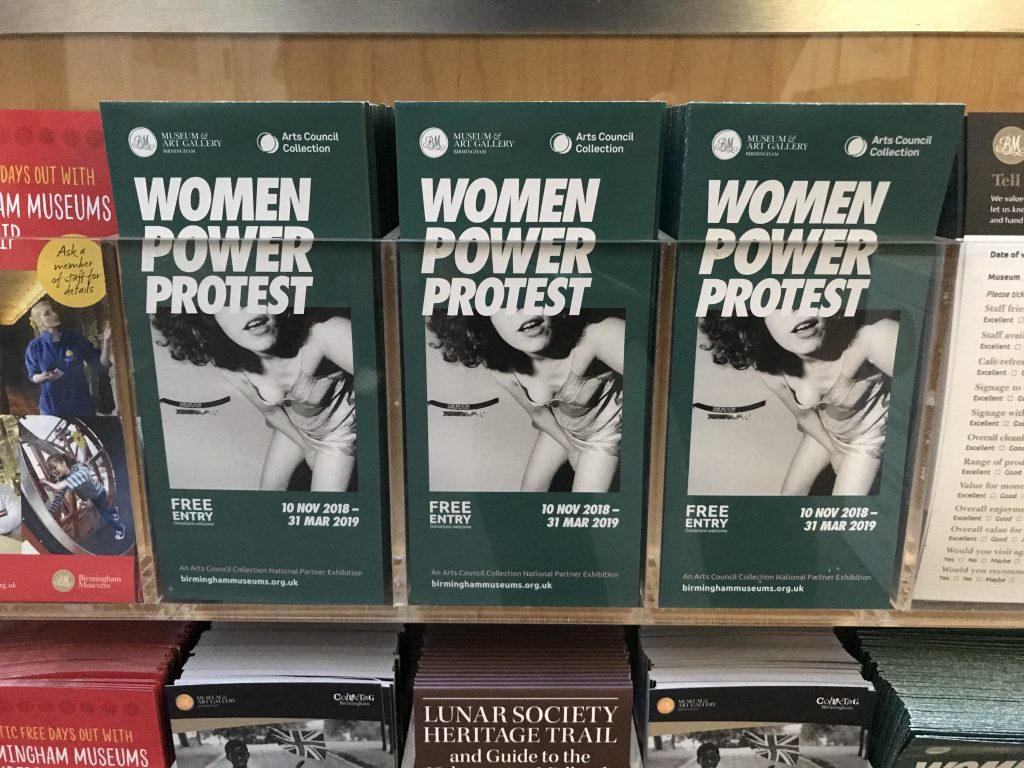 This dramatically varied, insightful and warming exhibition opened on Saturday with spoken word performances and a fully engaged debate with four women MPs. Inspired by the bold work of feminist artists and activists, Women Power Protest raises awareness, provokes debate and asks how much has changed for women. The show was very well attended by a diverse audience throughout Saturday with visitors enjoying the thought provoking work on every wall of the Gas Hall.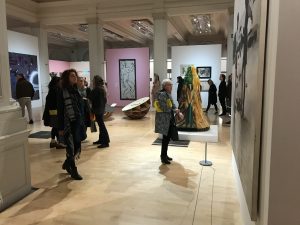 It is curated to mark a century since the first women won the right to vote, the exhibition brings together modern and contemporary artworks from the Arts Council  and Birmingham's Collection to celebrate female artists who have explored protest, social commentary and identity in their work.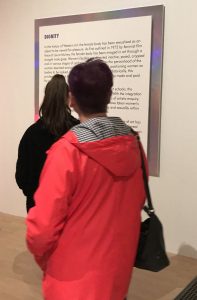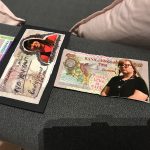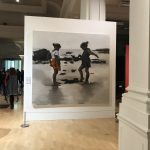 It showcases pieces by celebrated artists including Susan Hiller, Lubaina Himid, and Mary Kelly, as well as sometimes controversial artists such as Sam Taylor-Johnson, Sonia Boyce, and Margaret Harrison, the exhibition does not shy away from difficult subjects, nor underplay the genius behind these artworks. 
---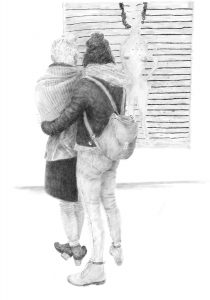 ---
In November 1918 The Parliament (Qualification of Women) Act passed allowing women to stand for Parliament. 100 years on to commemorate this landmark event in history, Birmingham Museum is delighted to host a panel discussion with four female MP's from Birmingham and Solihull, chaired by leading feminist campaigner Caroline Criado Perez.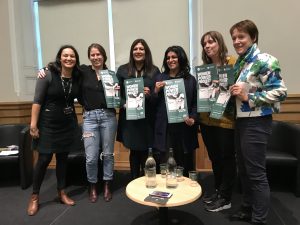 Participating politicians: Jess Phillips, MP for Birmingham Yardley
Preet Gill, MP for Birmingham Edgbaston
Shabana Mahmood, MP for Birmingham Ladywood
Dame Caroline Spelman, MP for the Meriden constituency (Solihull).
The debate explored what it means to be a woman in parliament today and what the future looks like for women in politics. Caroline led the panel in rich and informed discussion   based on the MP's extensive experience and knowledge of the parliamentary system. Dame Caroline Spelman was able to compare the changes in women's engagement in parliament over her 20 year contribution in the house.  Legislative changes and custom and practice were welcomed, but there is still much to do.  The continuing social media abuse faced by female Mps and the need for social media platform companies to prevent or remove abuse was called for.  The chair encouraged questions of no more than ten words from the floor from women, and one man. There was more valuable exchanges and debate than for much of the debate earlier in the week in Westminster.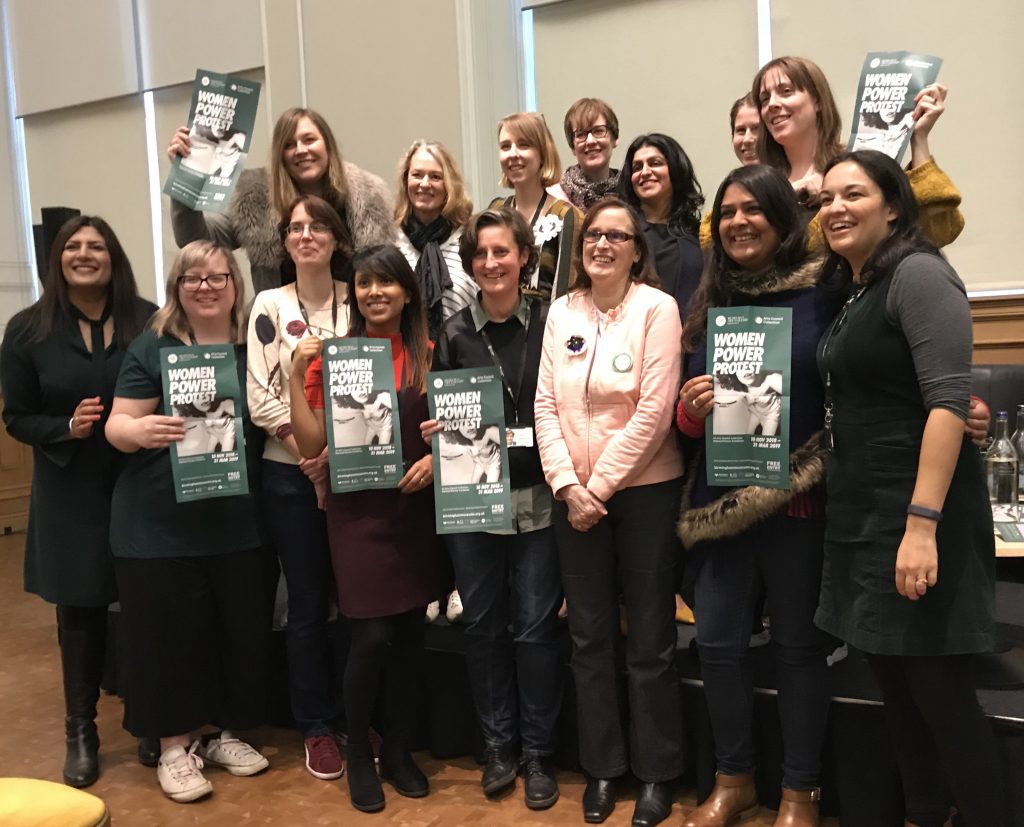 #womenpowerprotest
The show is free and on until 31 Mar 2019.  Go See.

Women Power Protest is part of the Arts Council Collection National Partnership Programme which sees four major UK galleries working together to curate, host, and share a series of exciting and innovative new exhibitions with works drawn from the Arts Council Collection. The National Partner venues are Birmingham Museums Trust, Walker Art Gallery National Museums Liverpool, Yorkshire Sculpture Park and Towner Gallery, Eastbourne.
---