Grit is held in sandpaper. For litho stones carborundum grit is sprinkled on the stone, mixed with water and ground through constant circular motion of a heavy metal muller or levigator (cast in Birmingham UK foundry for Harry Rochat Ltd).
MULLERED: This experiment is to apply this technique to 2mm perspex to create the basis for a screen positive. With a glass etching muller a textured surface will be ground to take drawing materials which will be the blocks for UV light on to silk screens. The aim will be to create a range of textures and probably not a smooth surface equivalent to the litho stone, but one with enough coarseness to embed graphite.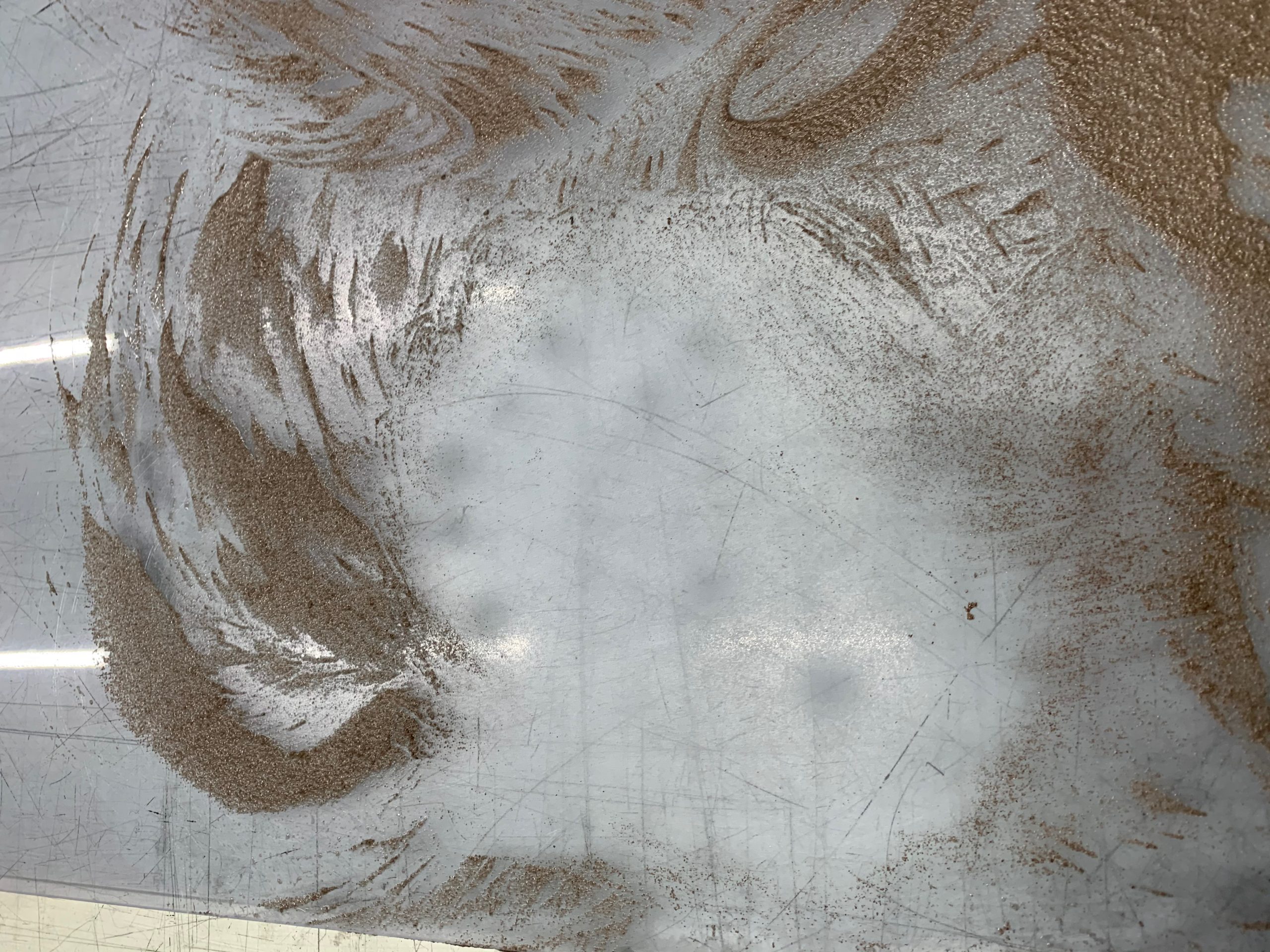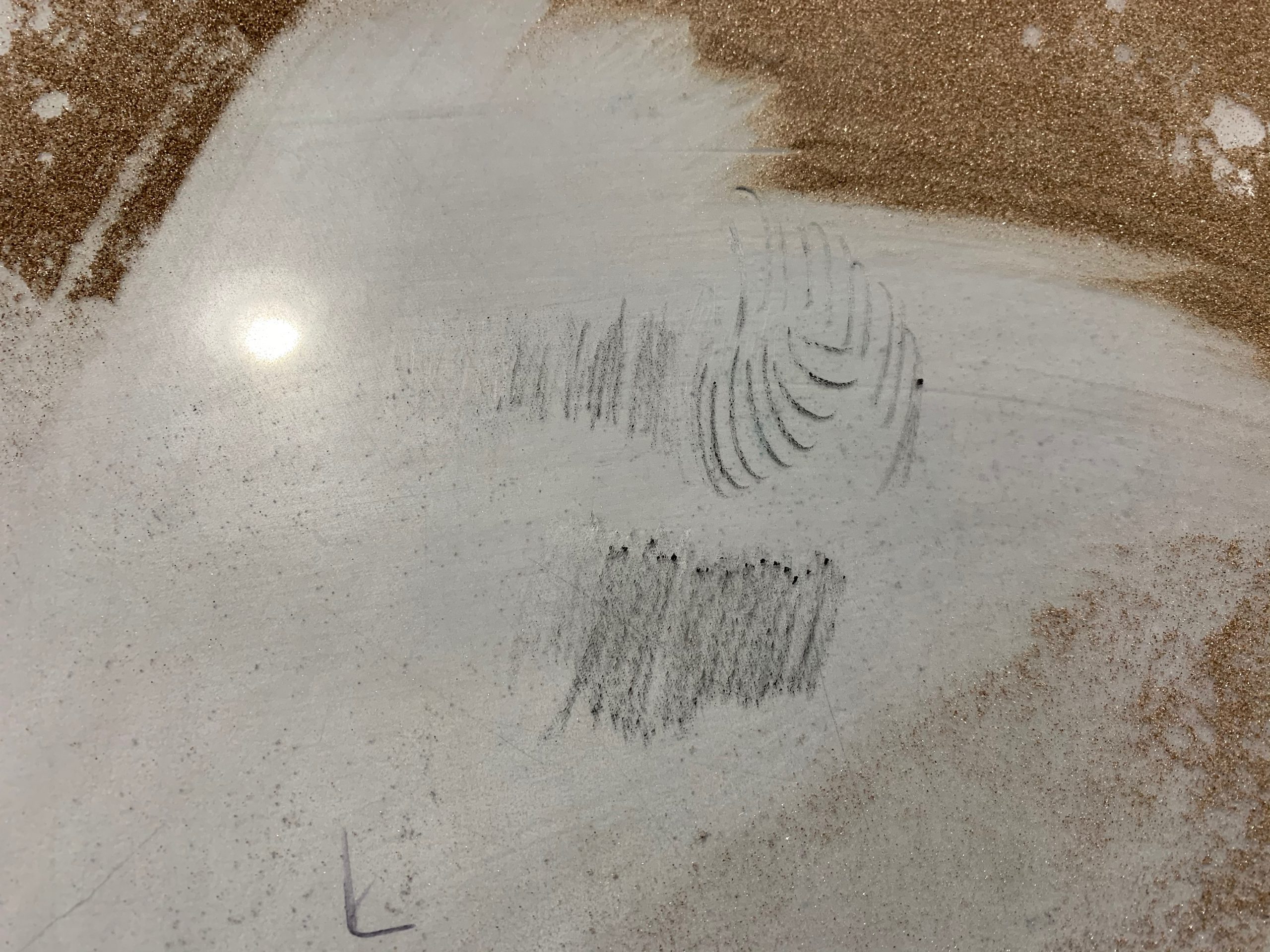 IMG_3213
SPRINKLED GRIT ON WATER ON PERSPEX
IMG_3207
MULLER and MAGNIFYING GLASS
chinagrapgh on perspex
chinagrapgh on untreated perspex
IMG_3200
INITIAL LITHO CRAYON AND CHINAGRAPH MARKS ON TEXTURE
---
Pressed : A second grit investigation is the technique of sprinkling grit on perspex and running through an etching press set at high pressure to impregnate the smooth perspex surface and thereby creating an irregular unplanned texture. With no precedent in this experiment the results are wide open to chance and findings.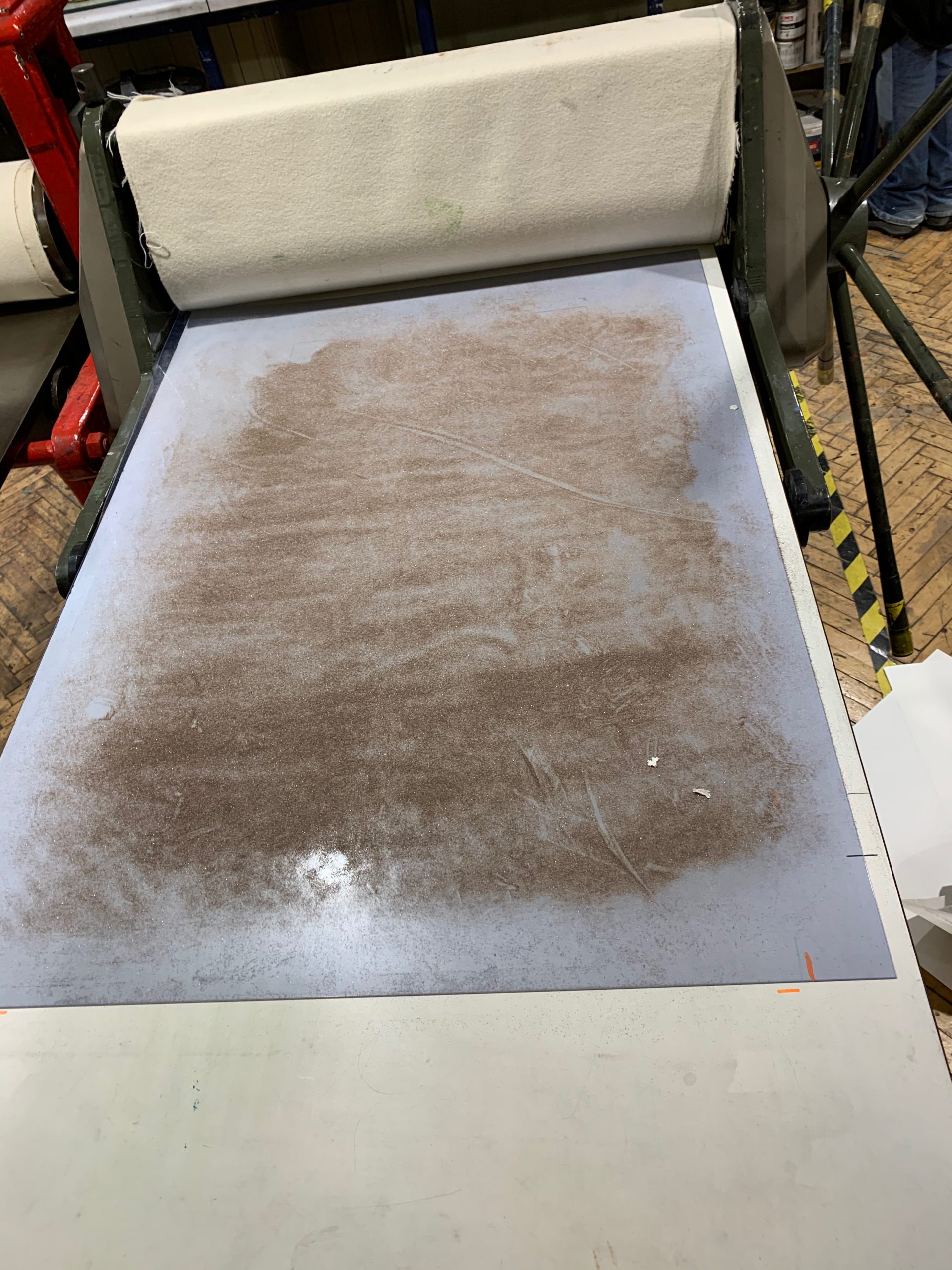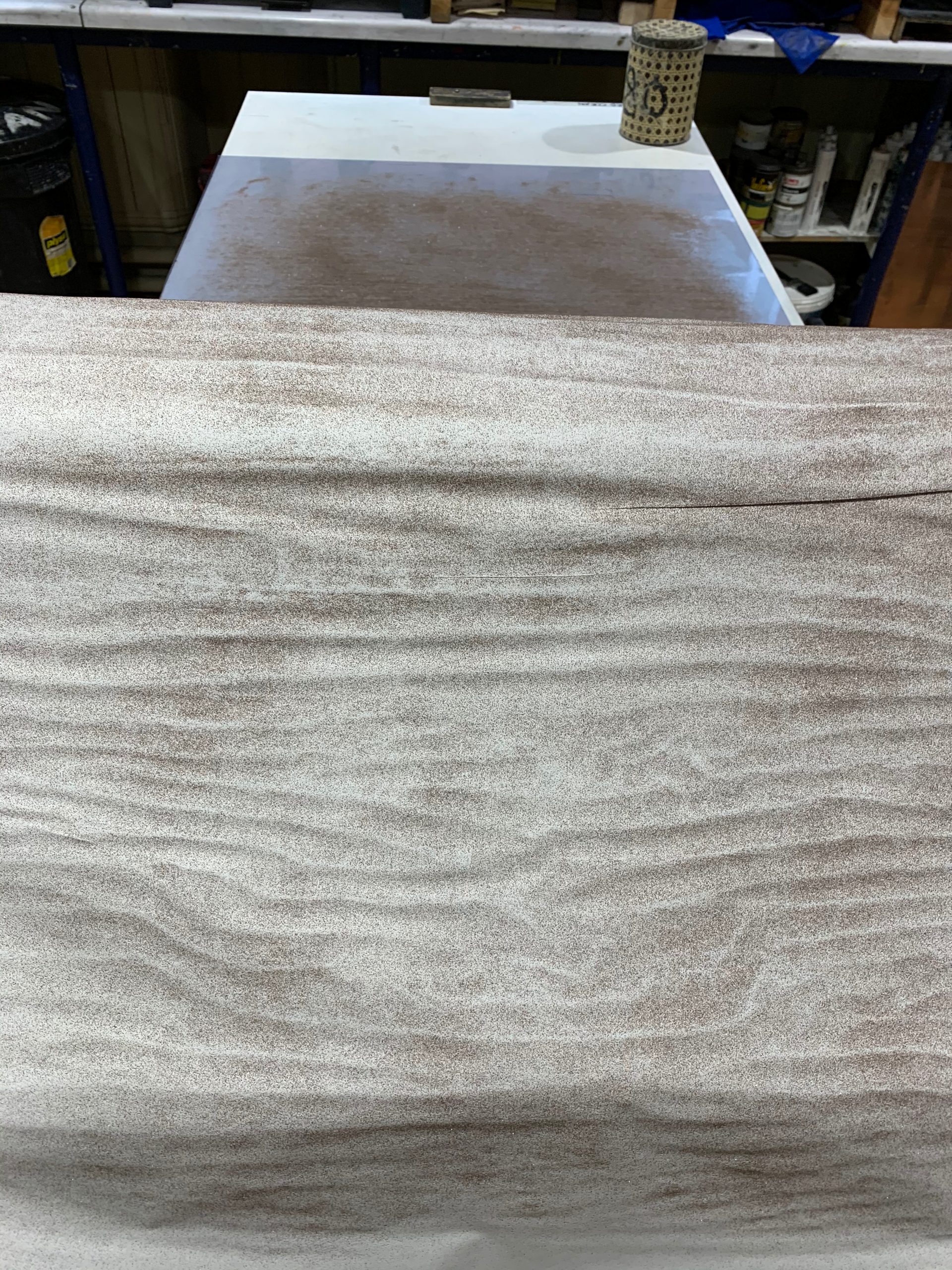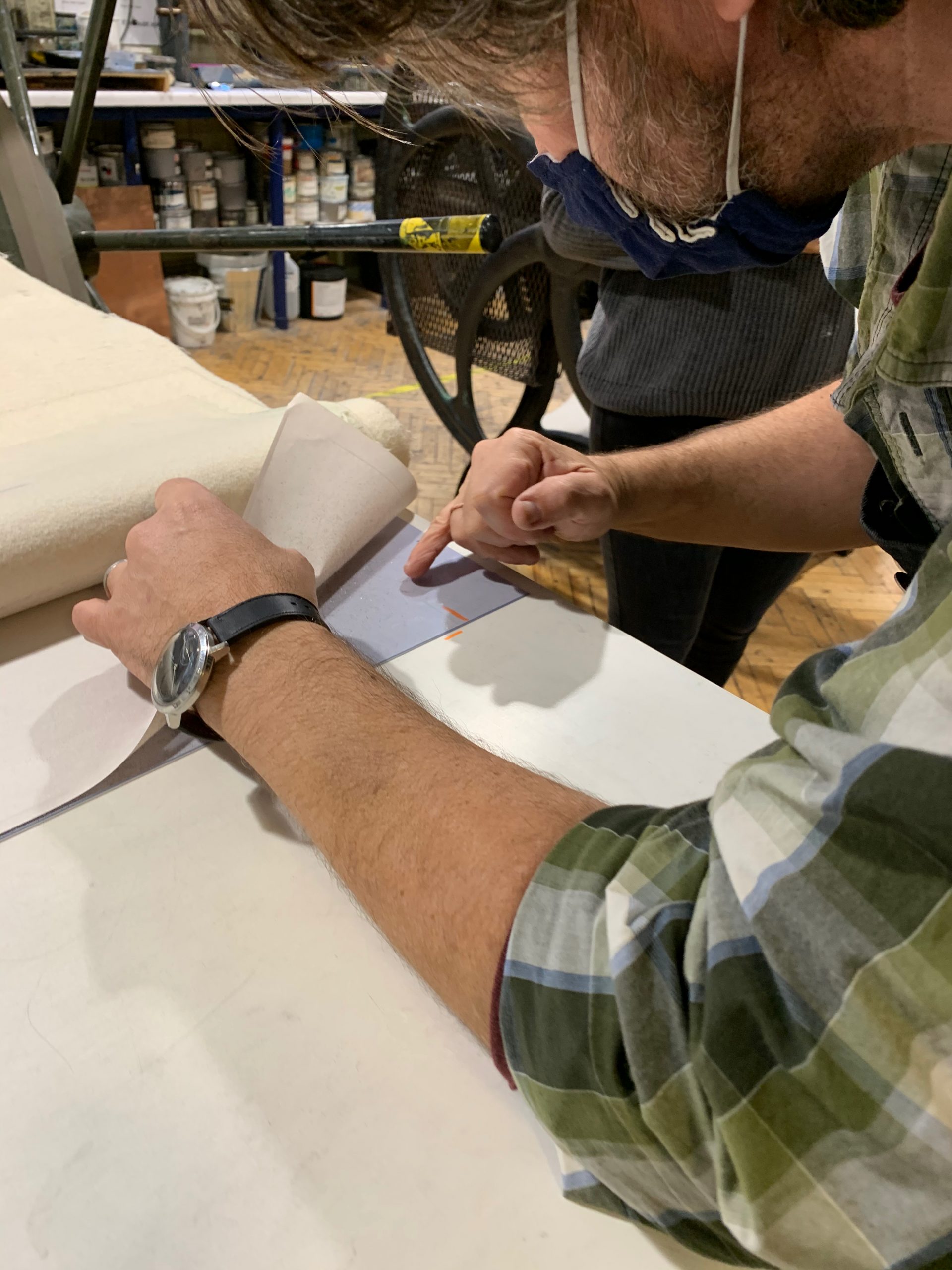 impregnated into newsprint
grit impregnated into cartridge
newsprint and grit on perspex