---
Deceptively beautiful
Below are images from my bone marrow trephine biopsy that the histopathologists sent to my Consultant Haematologist, who has made available to me. They are more detailed than the first cell images, and are if anything, even more deceptively beautiful.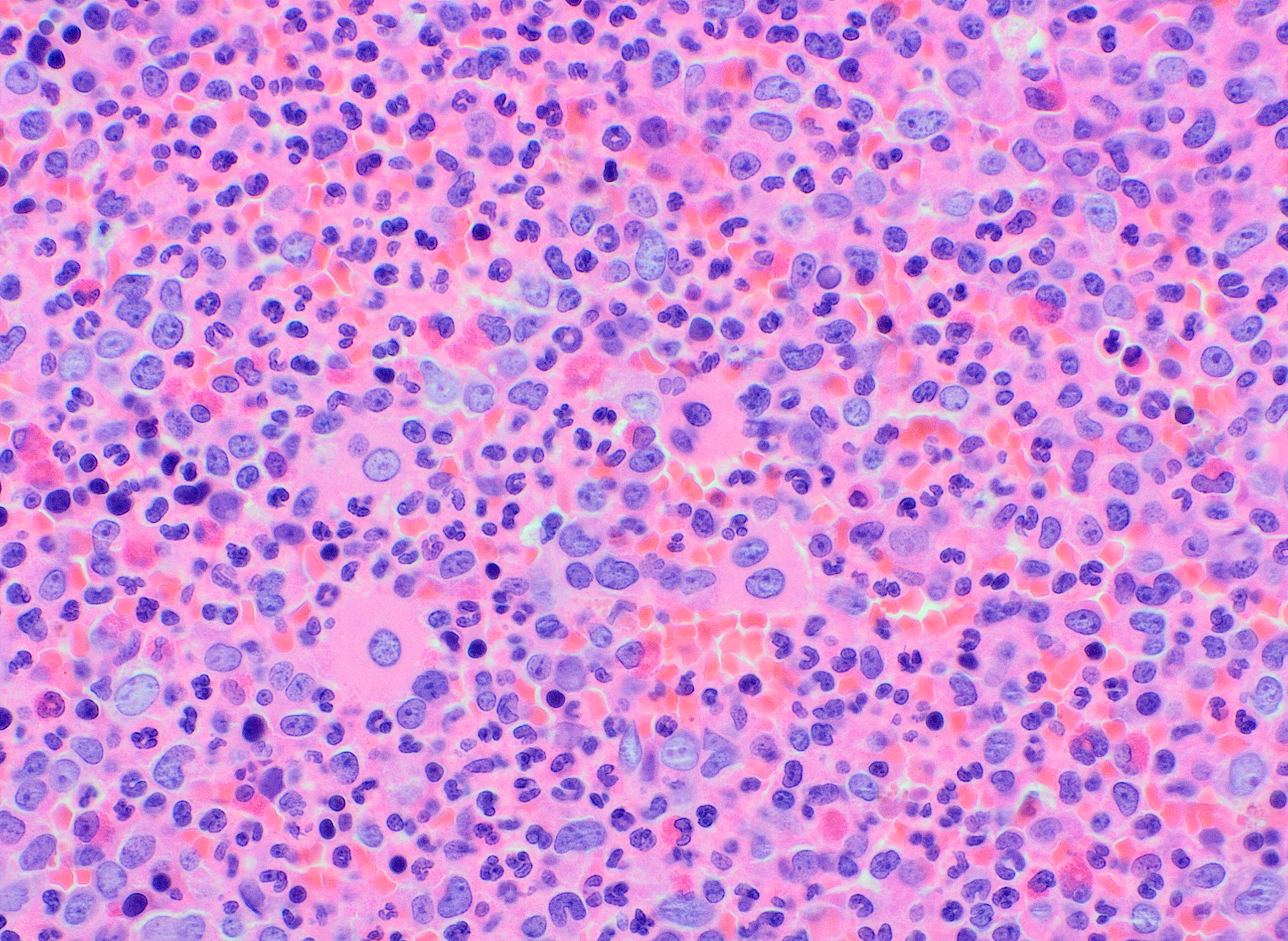 Trephine biopsy cell results
Cells are tiny, tiny, tiny. A white blood cell is approximately 15 micro meters: 0015cm.
The purple/pink stain used to enhance definition of cells in the various stages, also enhance the overall warm quality to the whole image. These images are less planetary in the rectangular format, as opposed to the circular. Putting them in a circular format brings back the planetary ambience.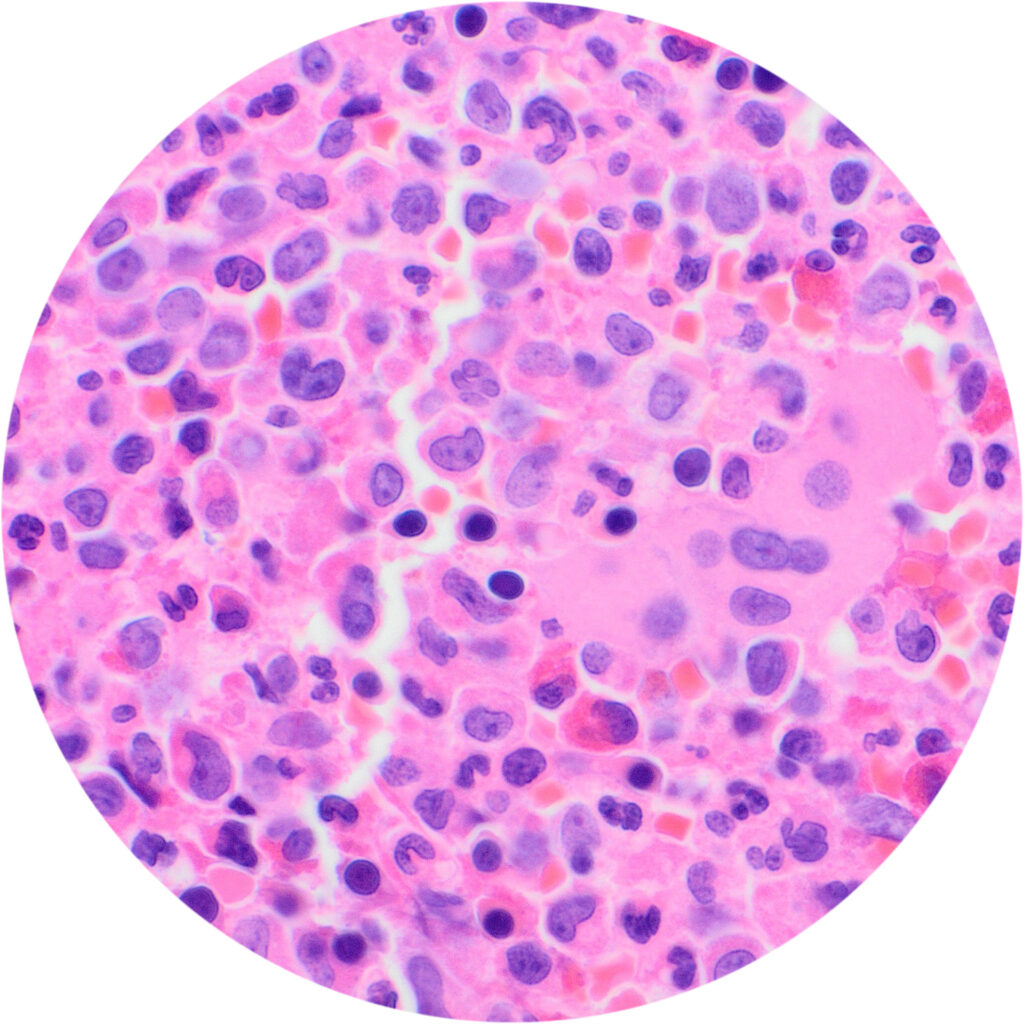 A circular version of a 60x magnified image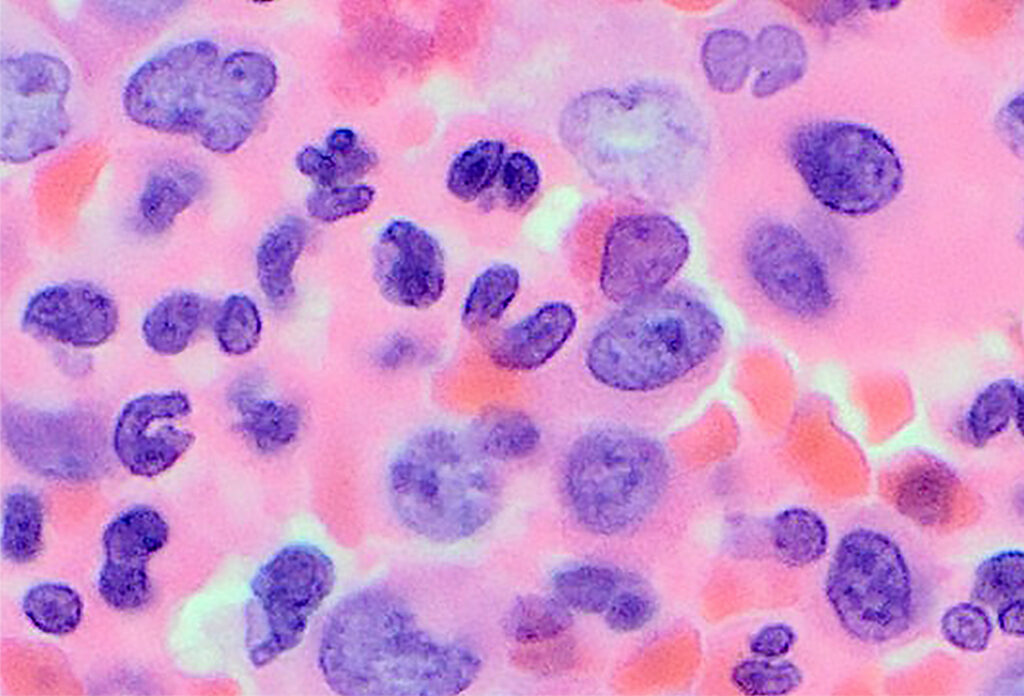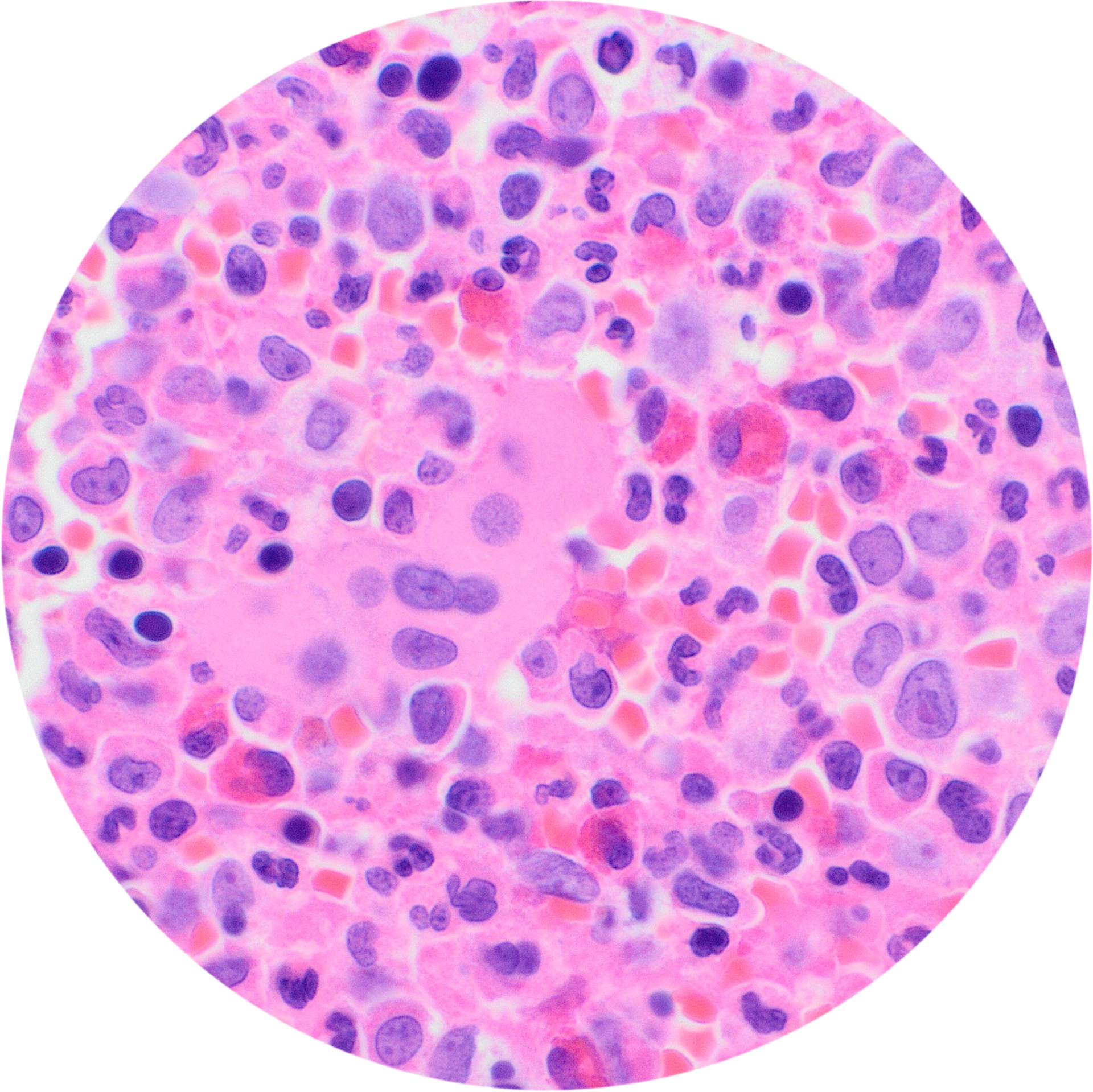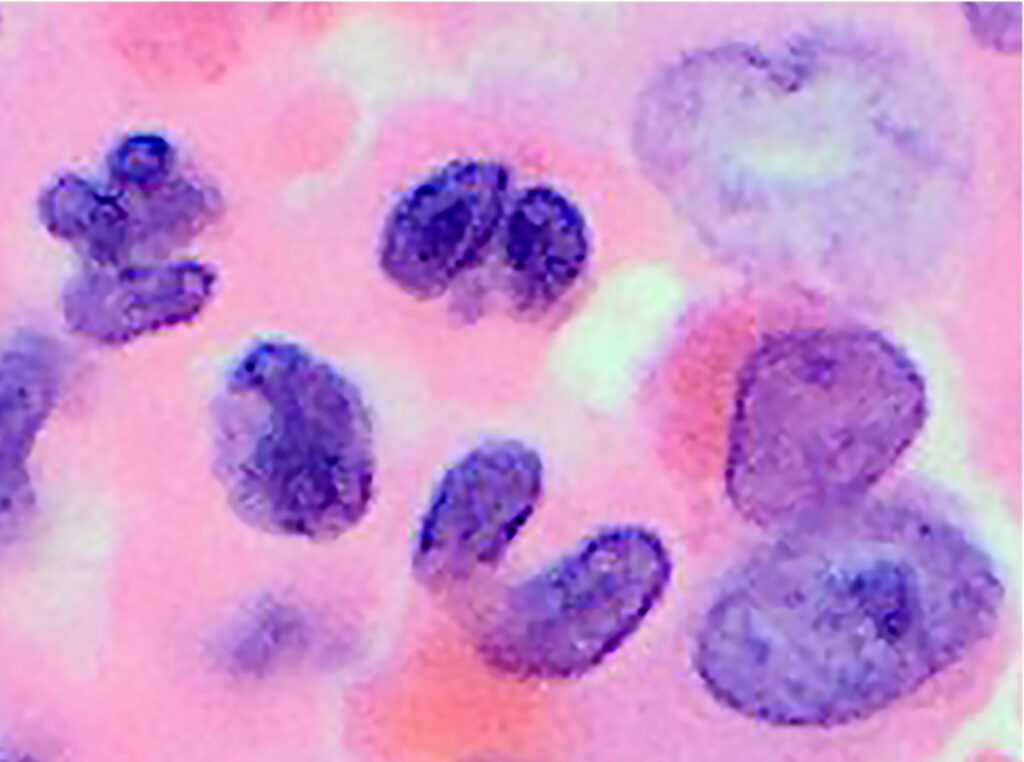 I am contemplating making a pencil drawing of the images to own them, and come more to terms with them through the haptic, meditative process.
There are many CML cell images on the internet which are all similar enough to enable diagnosis. But these are my own.
---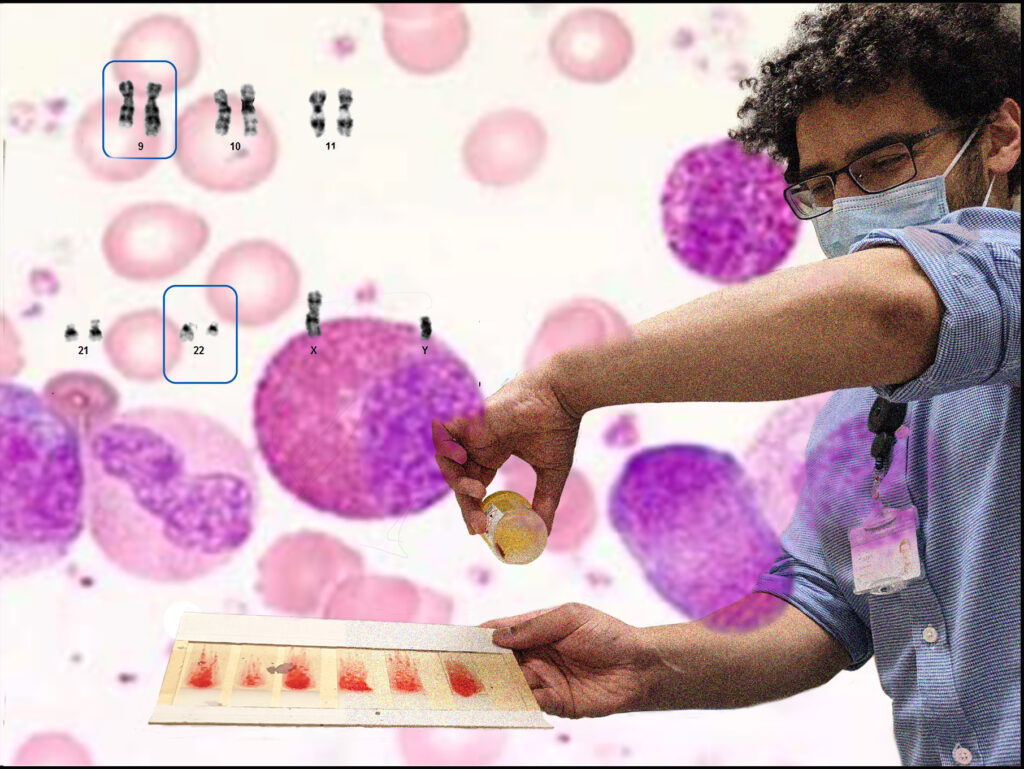 A photomontage reflecting on the biopsy required to confirm the CML diagnosis, the mutant cells and the chromosome 9 and 22 deviation. Carried out by Dr Hayder Hussein.