A collection of drawings from visits to art galleries, where viewers look at artworks, read about them and their context.
Having come across Alain de Botton's Religion for Atheists by chance (my daughter brought it on holiday ) I landed on Chapter VIII: 'Art includes observations on museums, art galleries and the presentation of religious and contemporary art,' which is relevant to the series of drawings in collected in this online gallery. (Alain de Botton. 2012. Religion for Atheists: A Non-Believer's Guide to the Uses of Religion. Penguin Books)
'A series of images by the German photographer Thomas Struth which shows us tourists making their way around some of the world's great museums. Patently unable to draw much sustenance from their surroundings, they stand bemused in front of annunciations and crucifixions, dutifully consulting their catalogues, perhaps taking in the date of a work or the artist's name, while before them a line of crimson blood trickles down the muscular leg of the son of god or a dove hovers in cerulean sky. They appear to want to be transformed by art, but the lightning bolts they are waiting for never appear. They resemble the disappointed participants in a failed seance. The puzzlement shared by CM goers only increases when we turn to the art of our own area. We look at a neon wall version of the alphabet. We take innovative gelatins water in with sheets of aluminium fixed to automatically swing back and forth to the amplified sound of a human heartbeat. We watch a film of an elderly woman slicing an apple, into a cup with footage of a lion running across the Savannah. And we think to ourselves only an idiot or a reactionary would dare to ask what all this could mean. The only certainty is that neither the artist nor the museum is going to help us: wall texts are kept to minimum; catalogues are enigmatically written. It would take a brave soul to raise a hand.'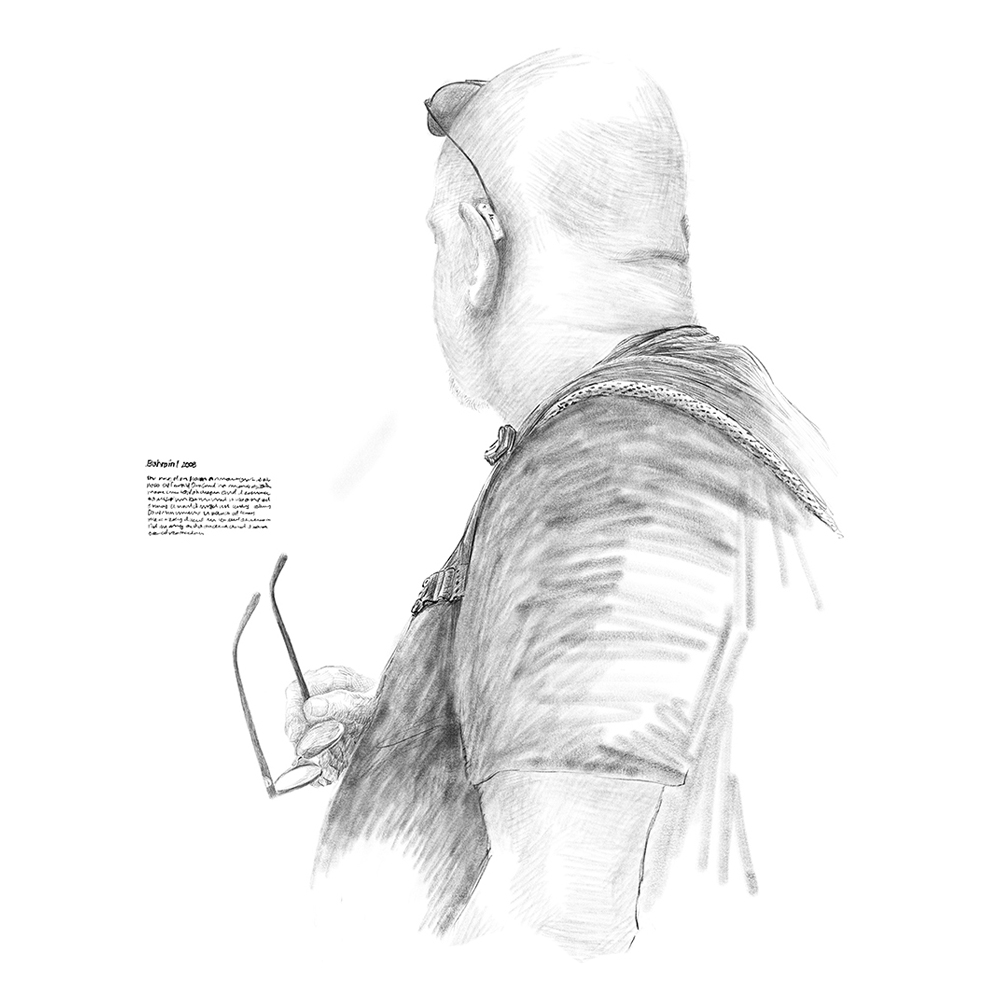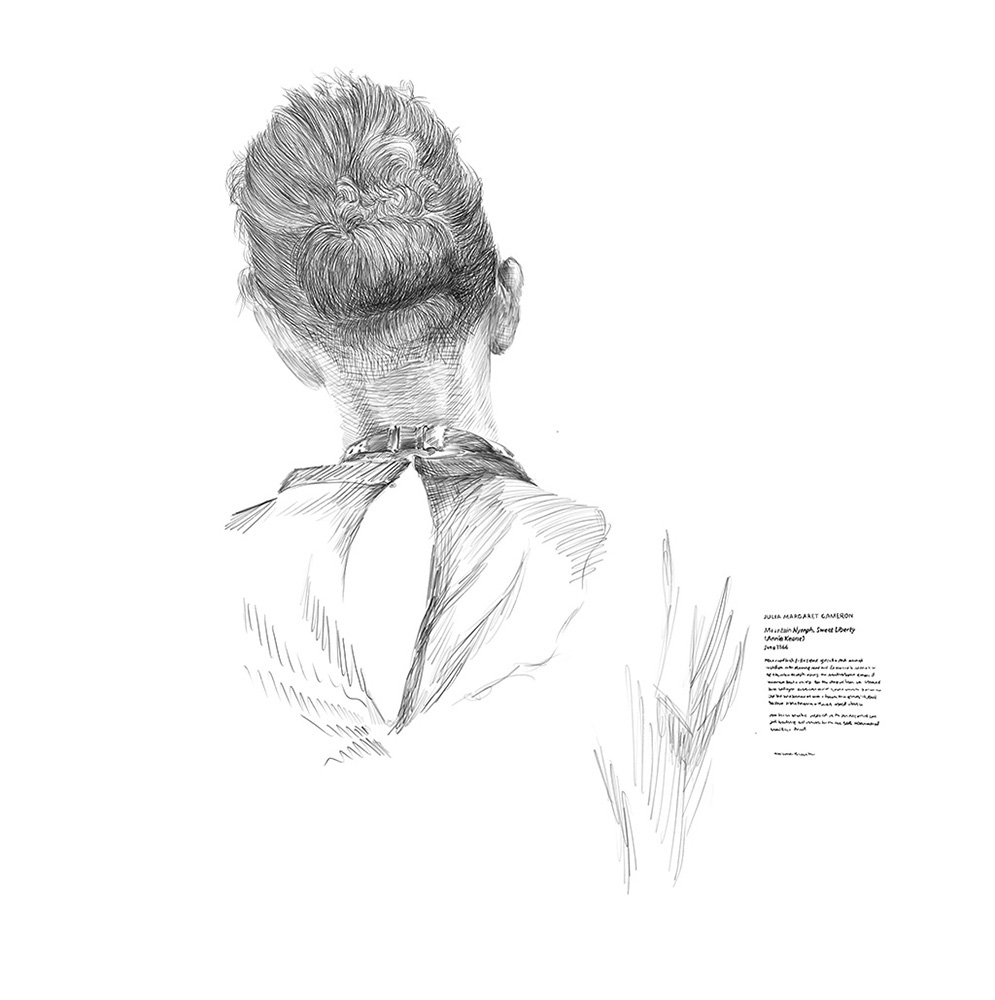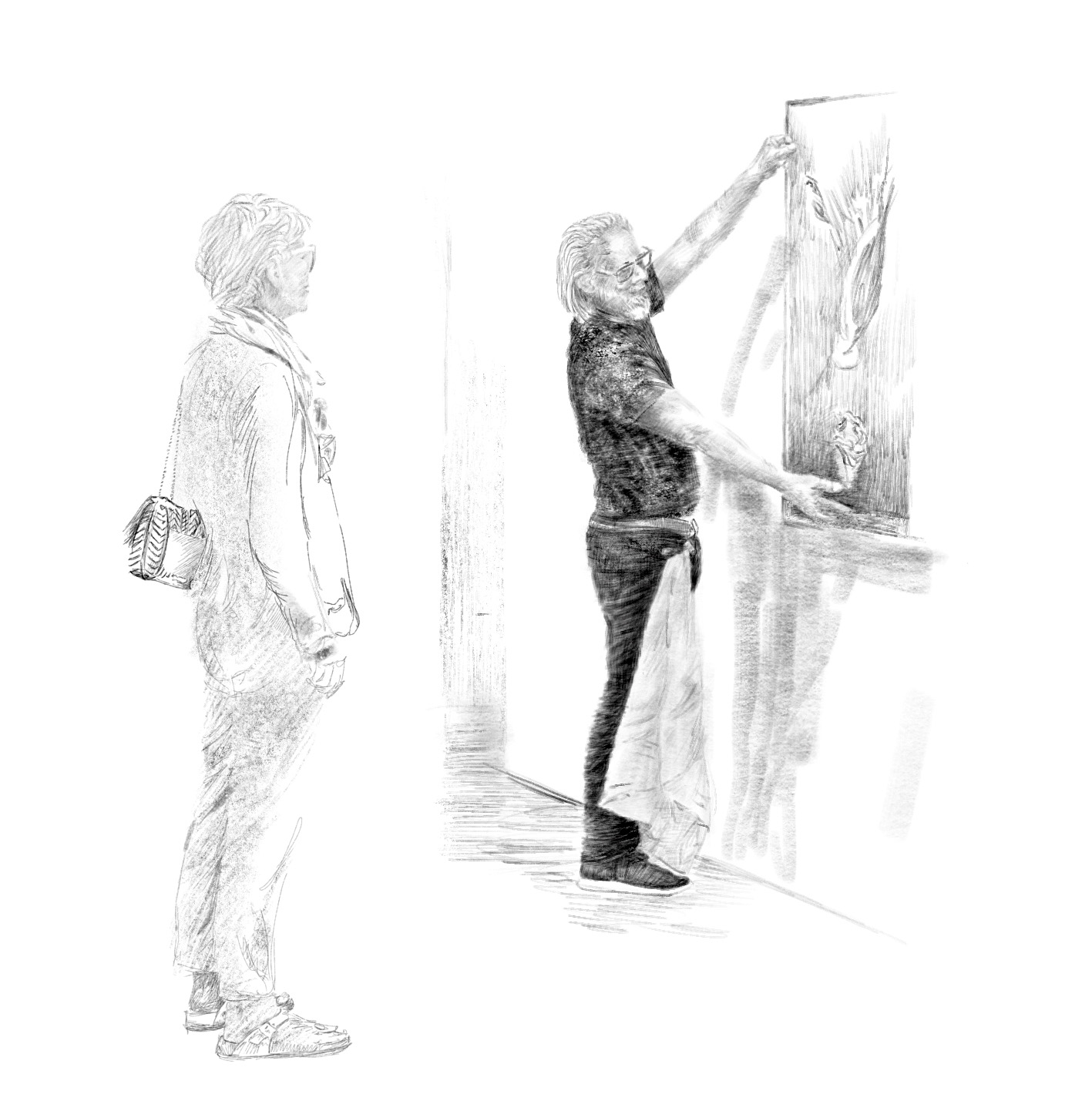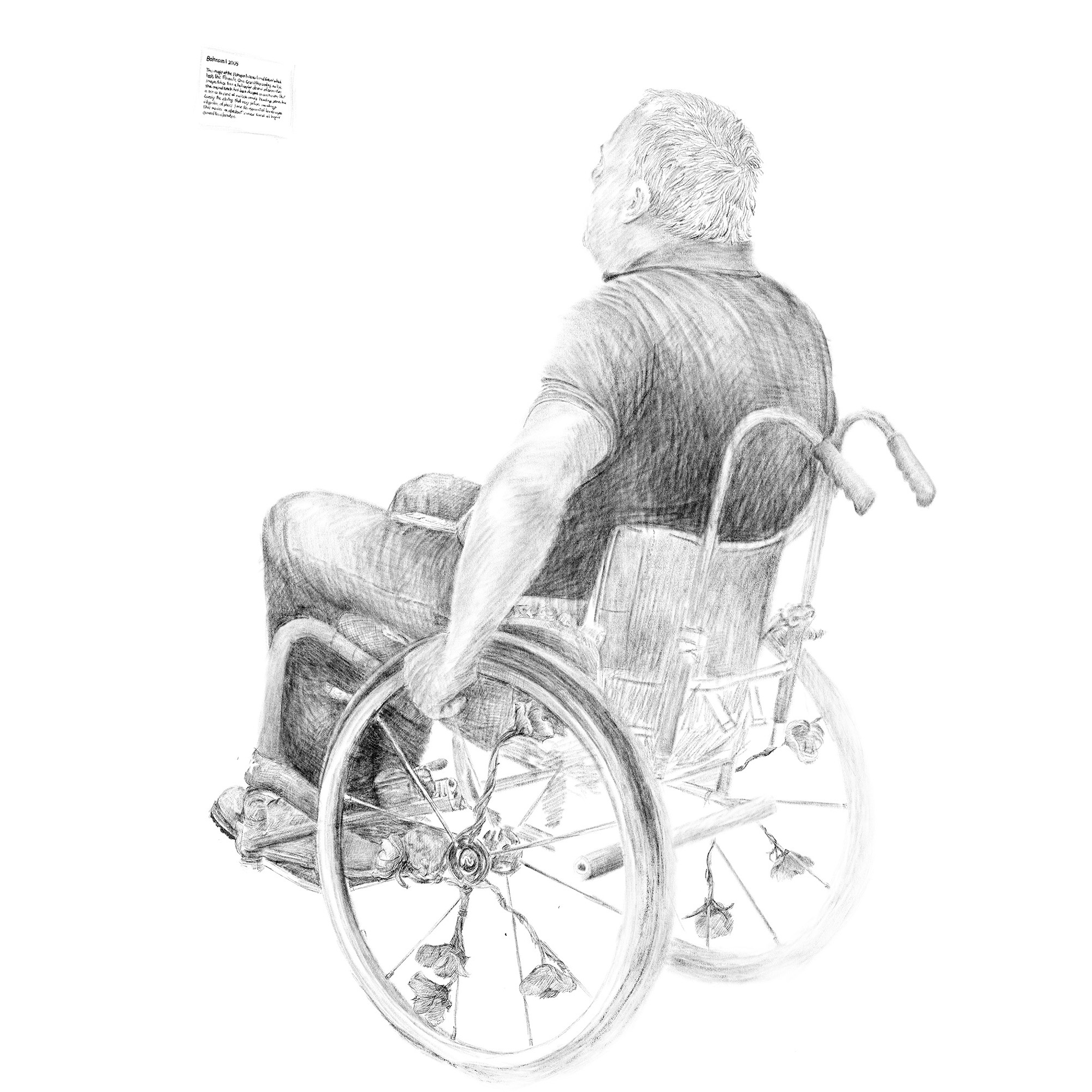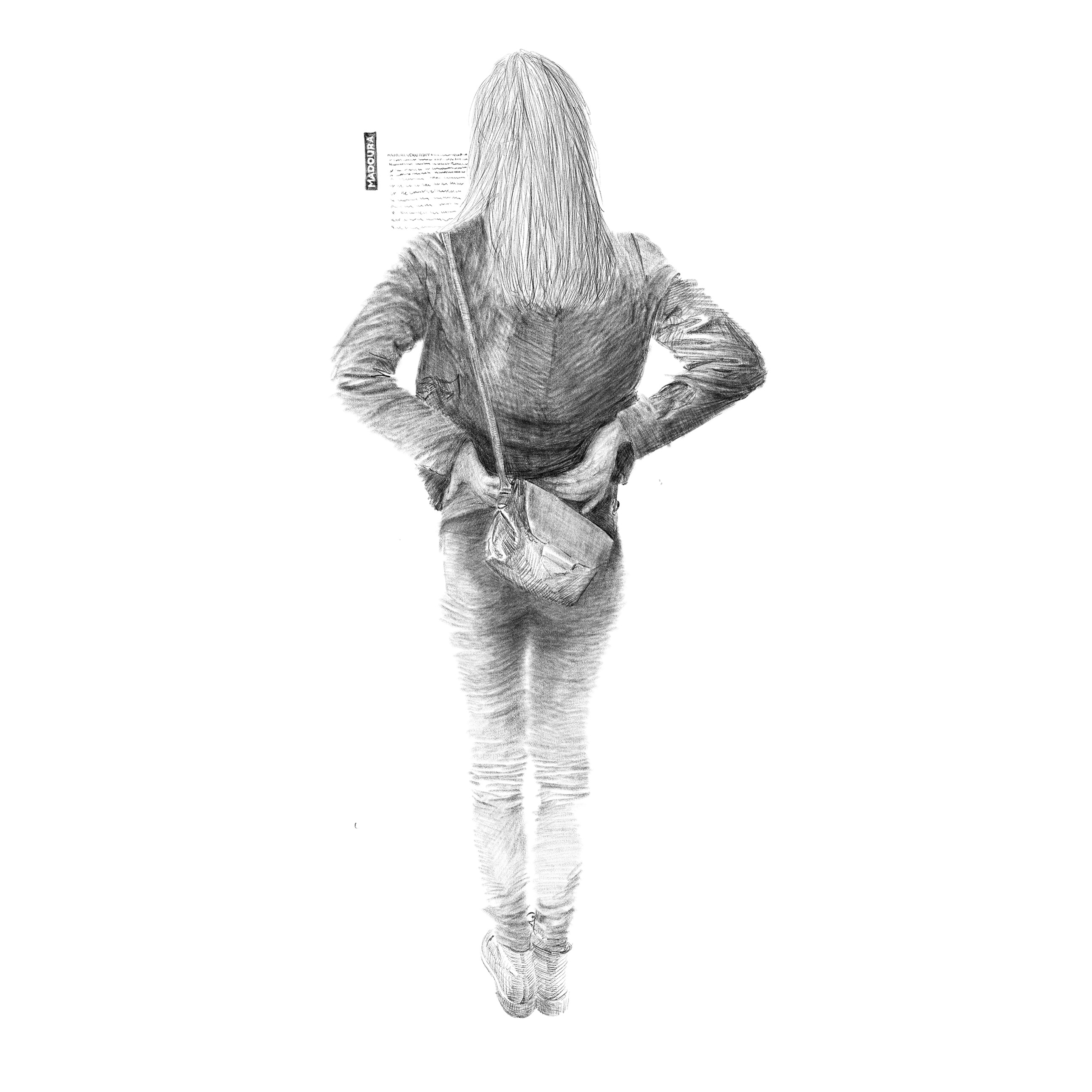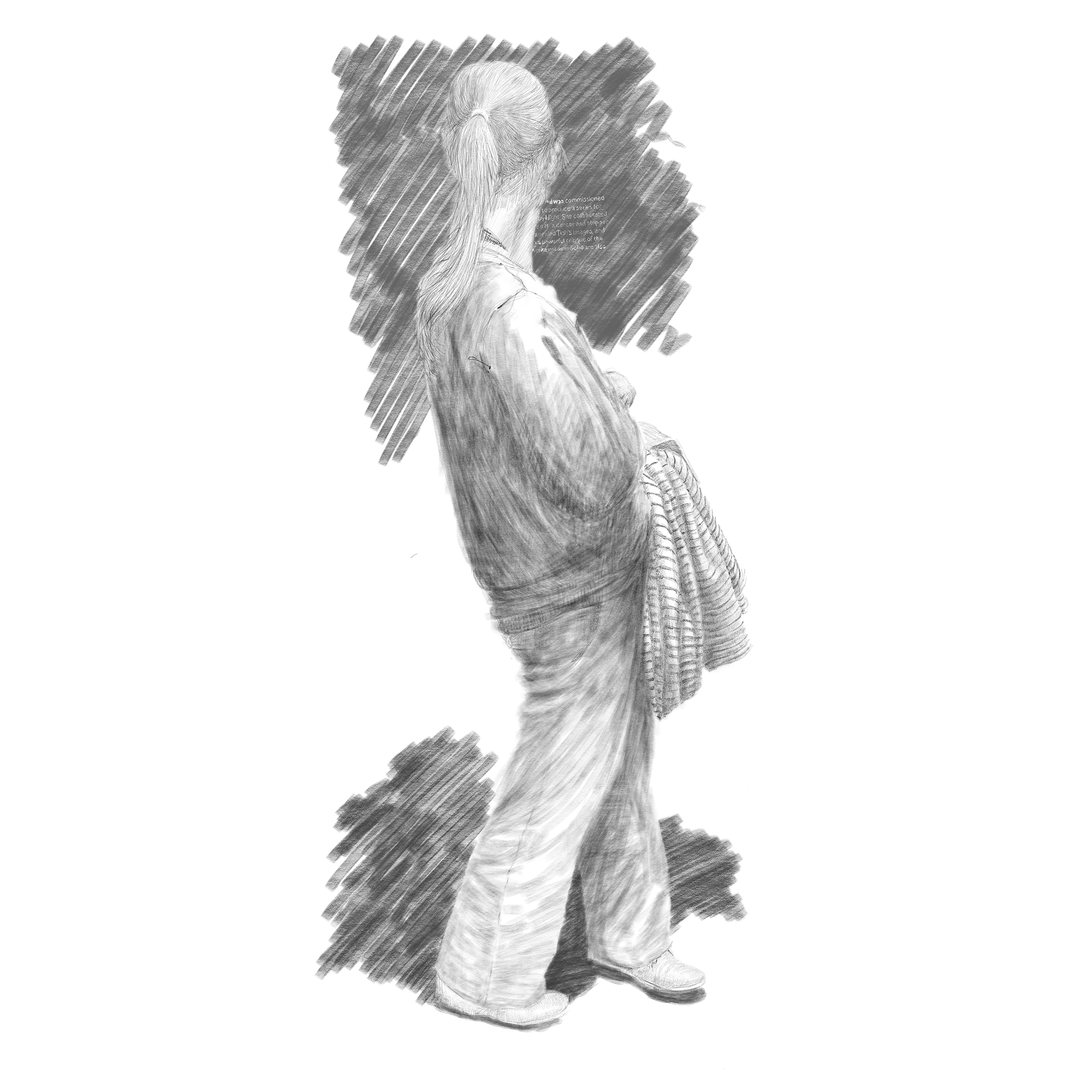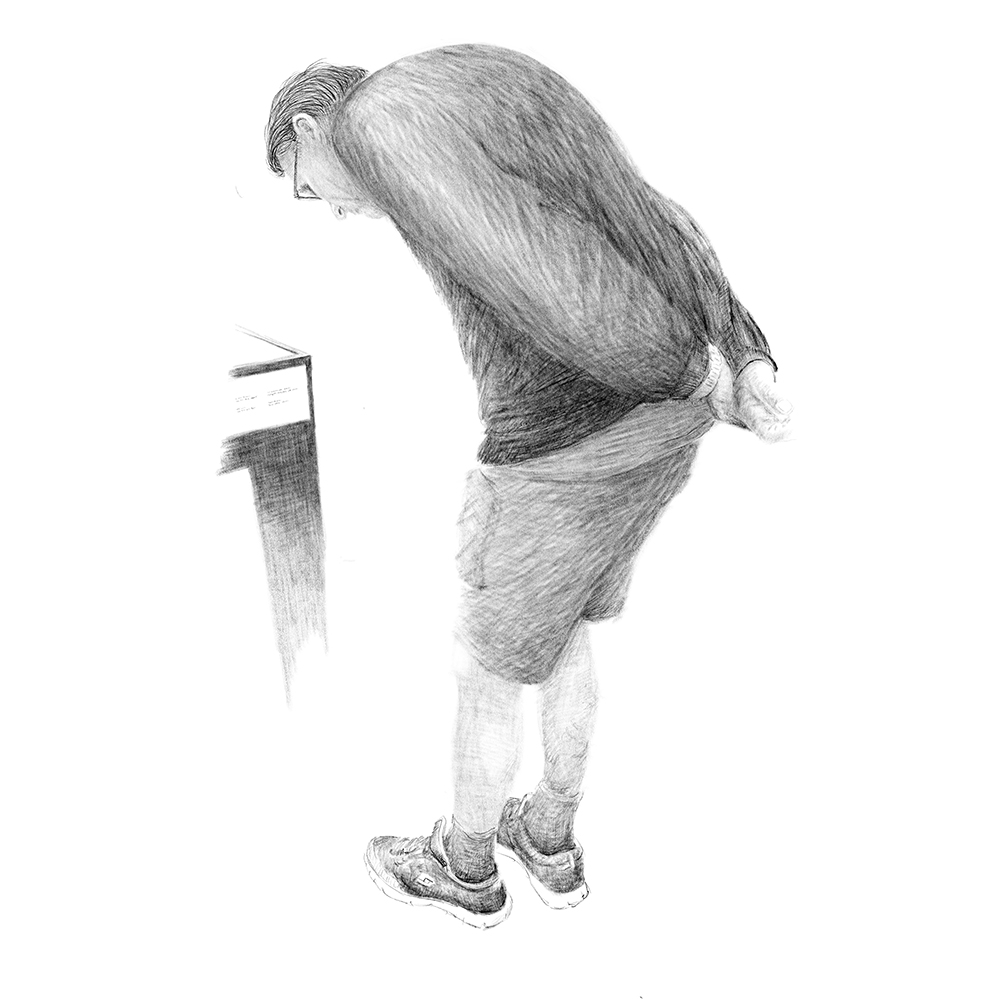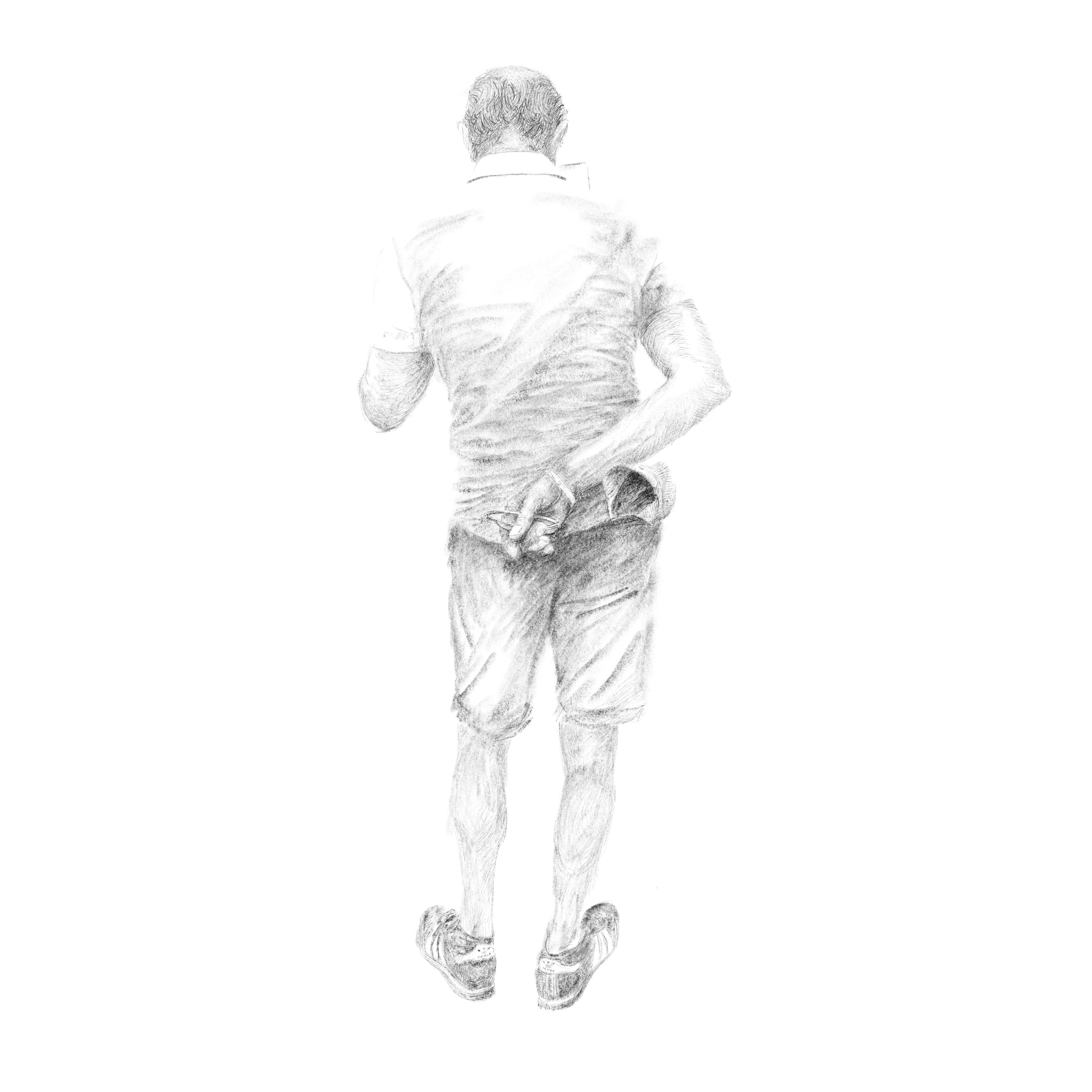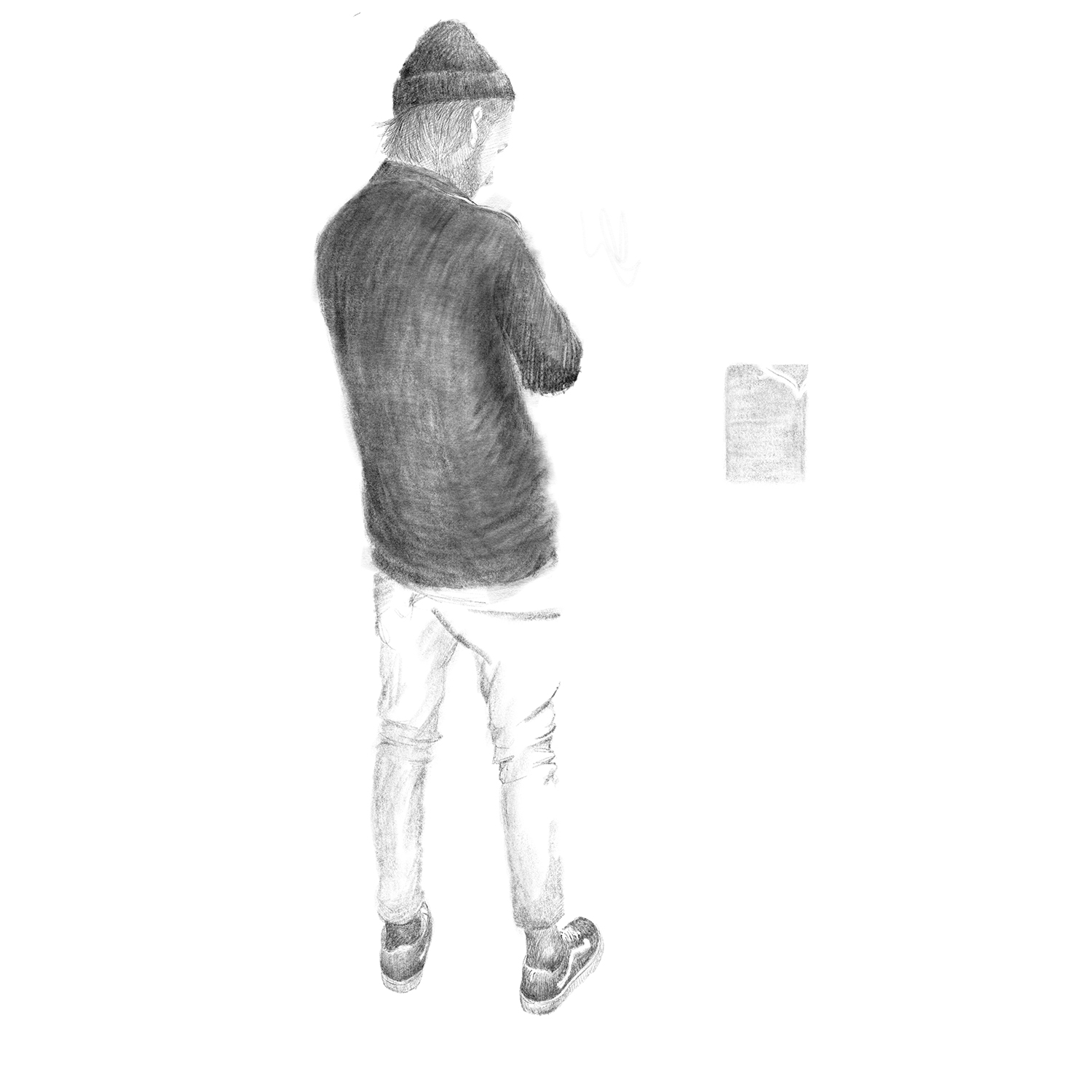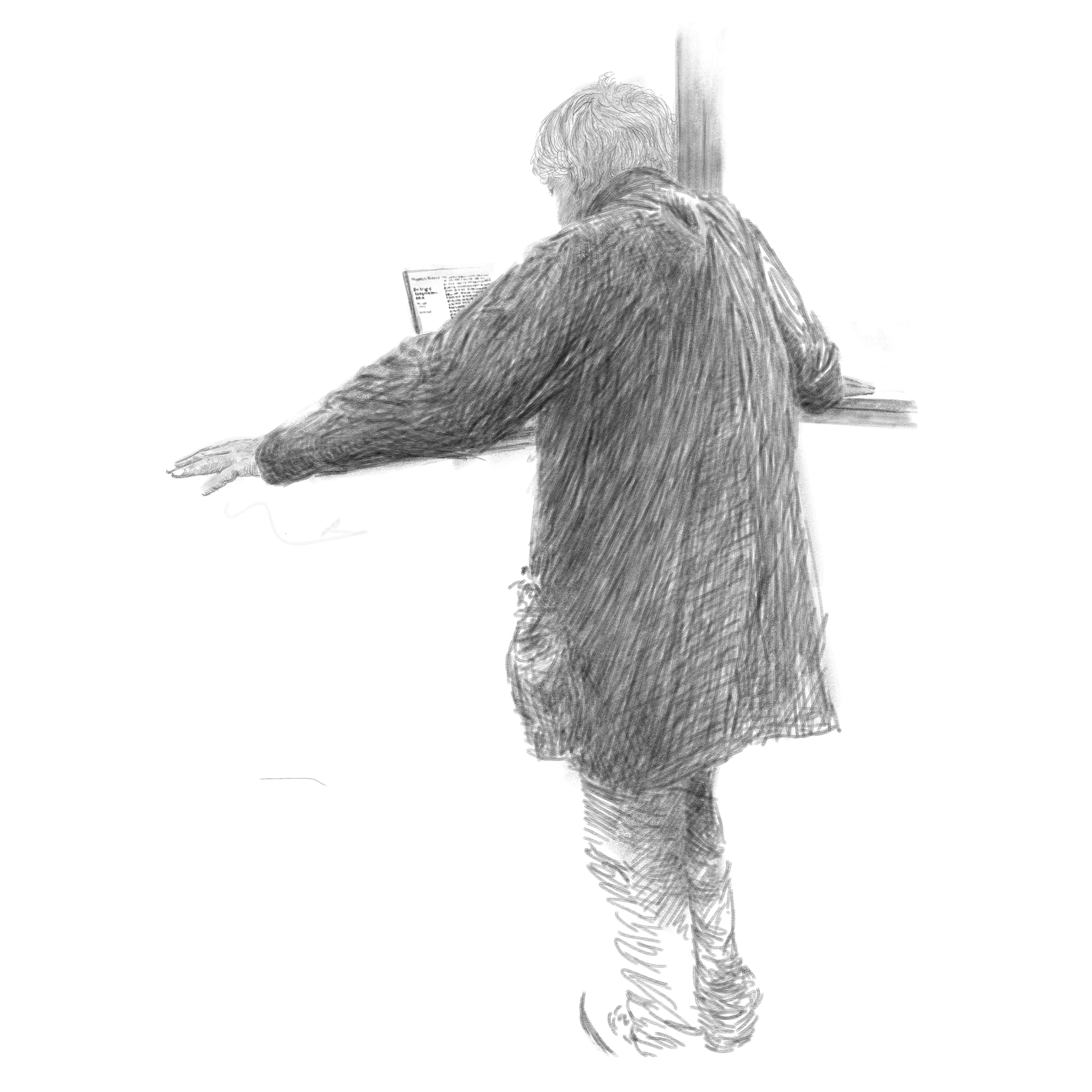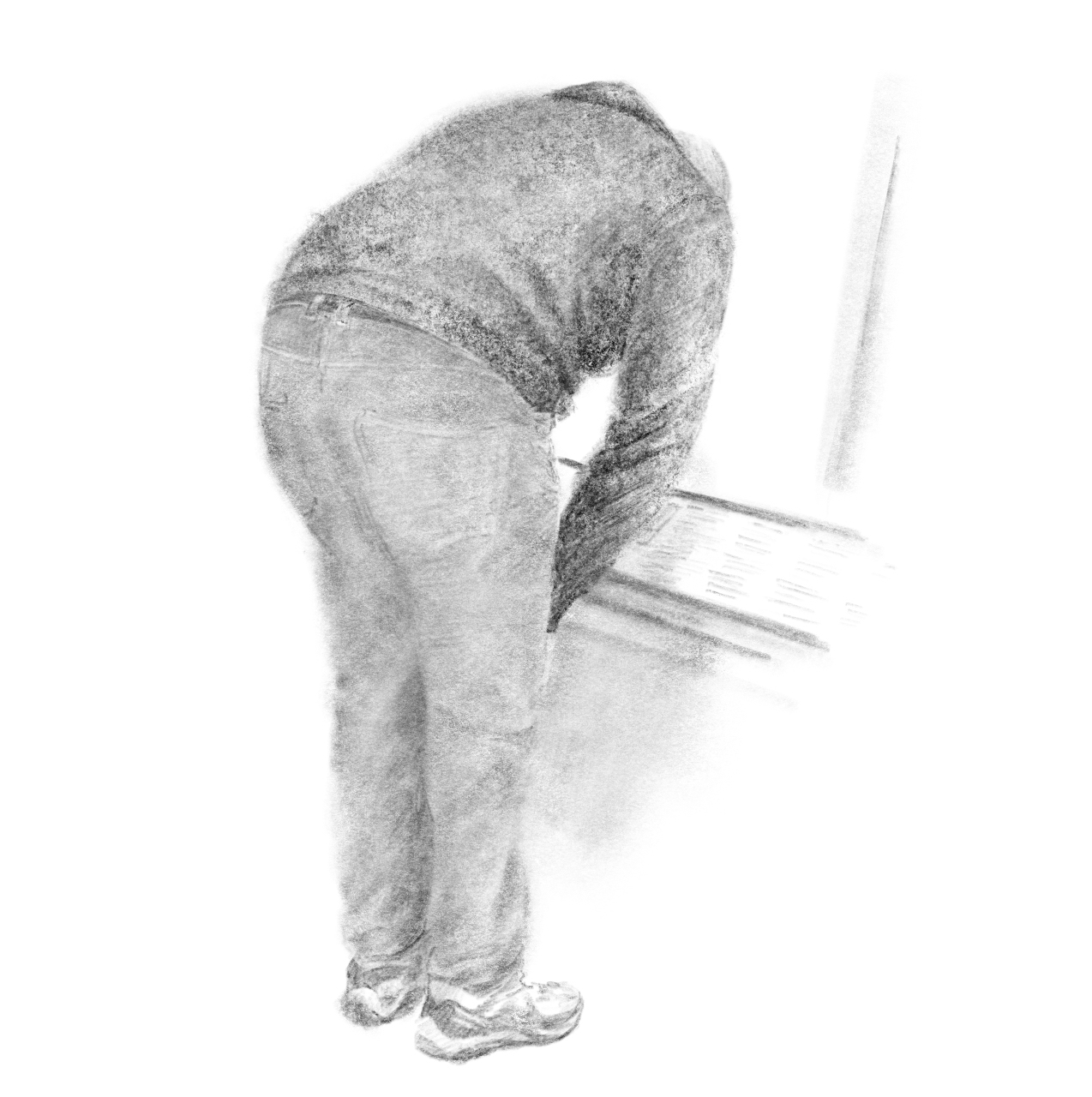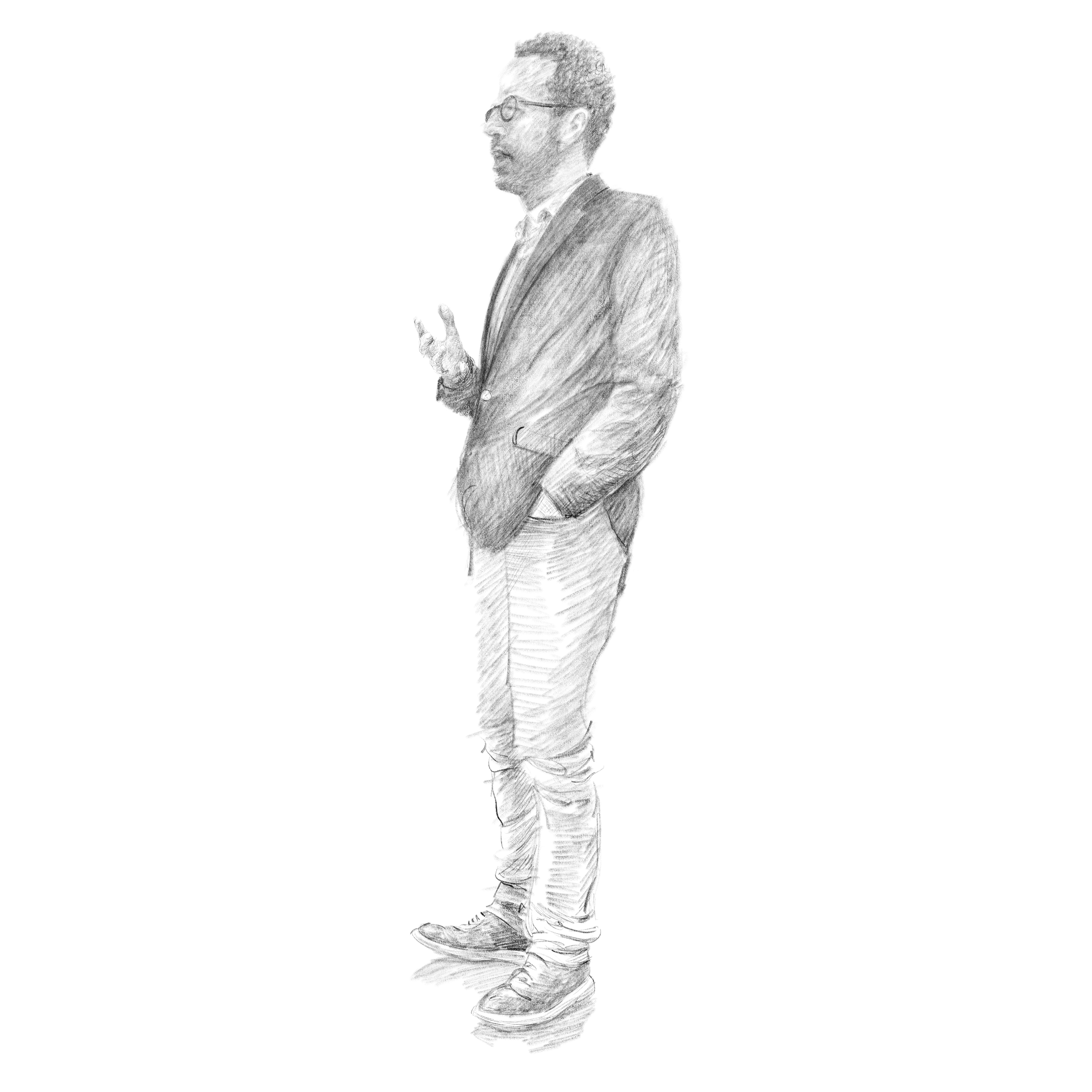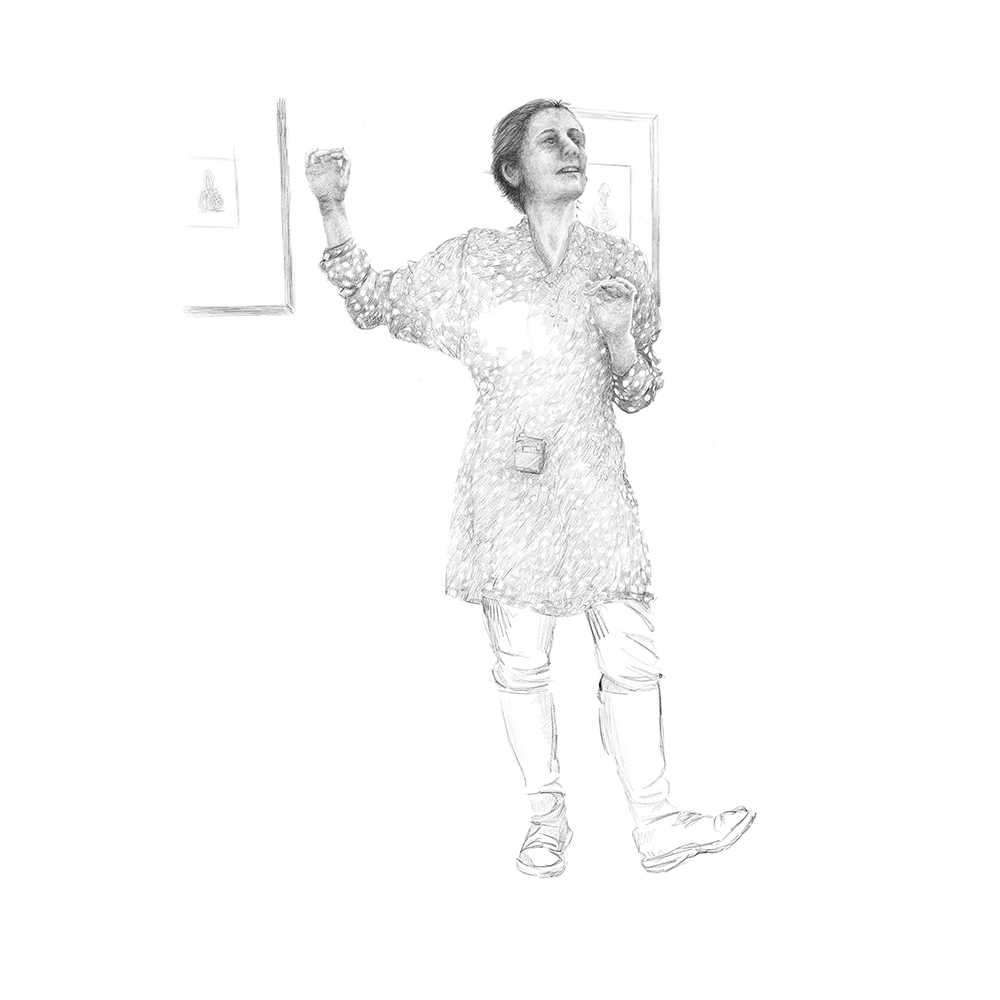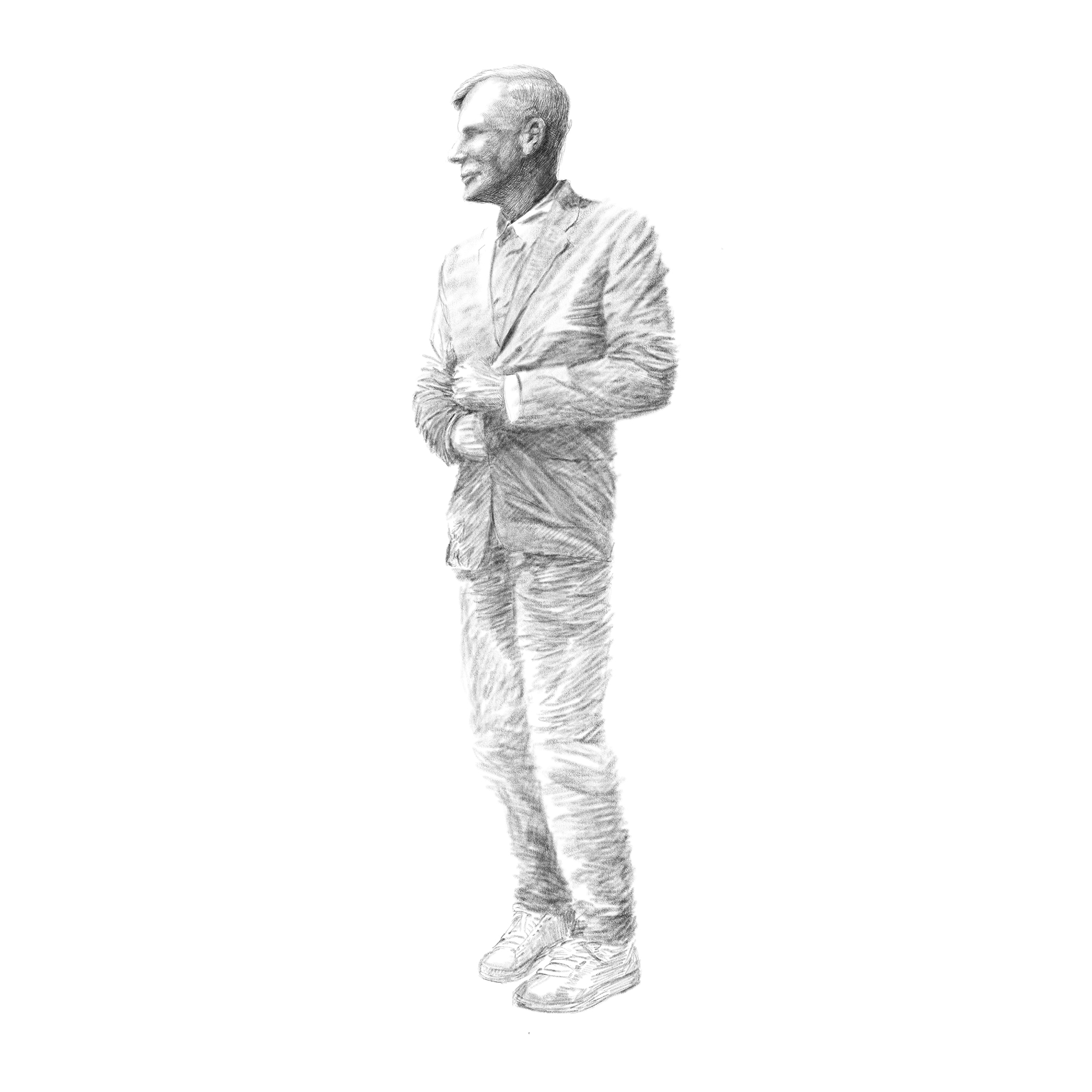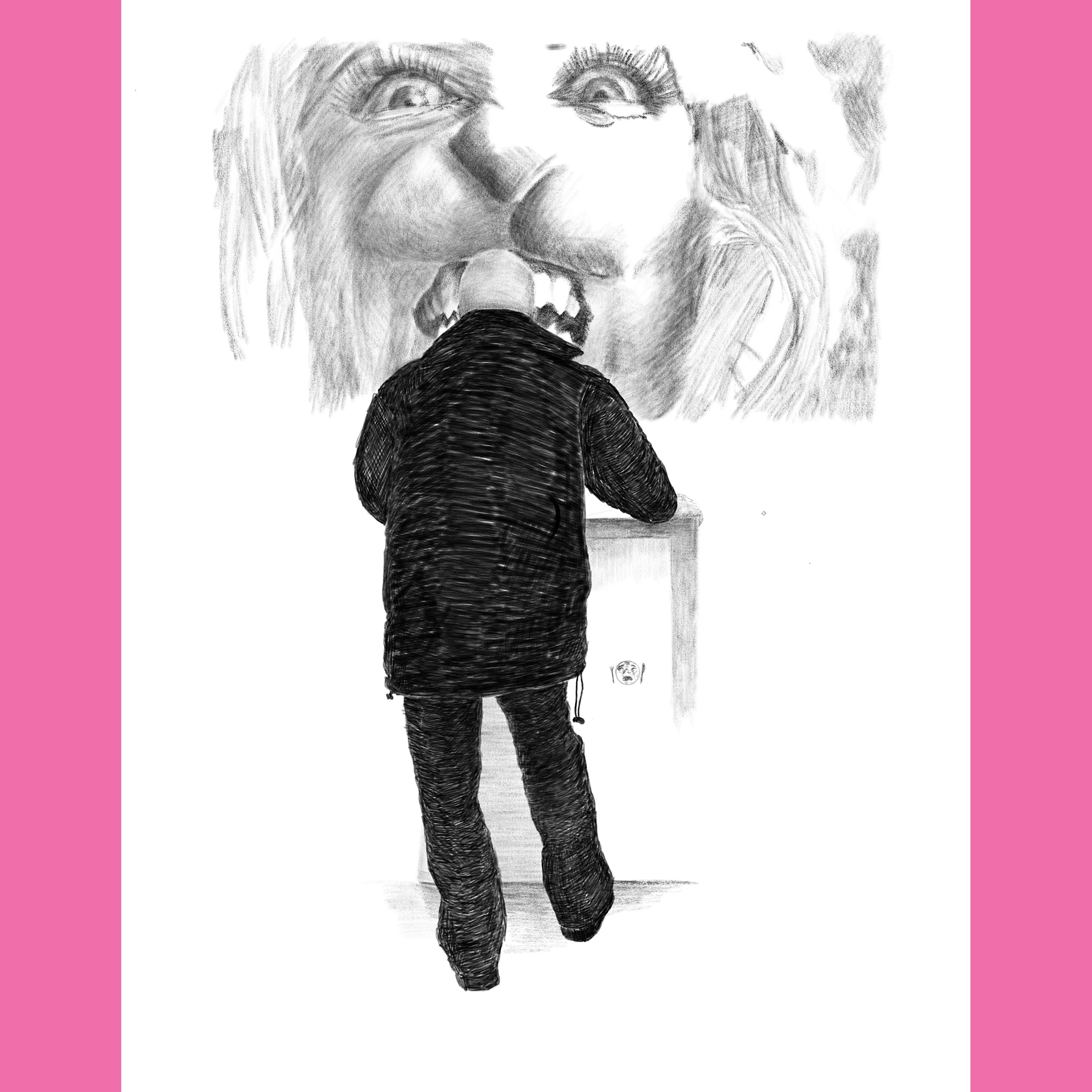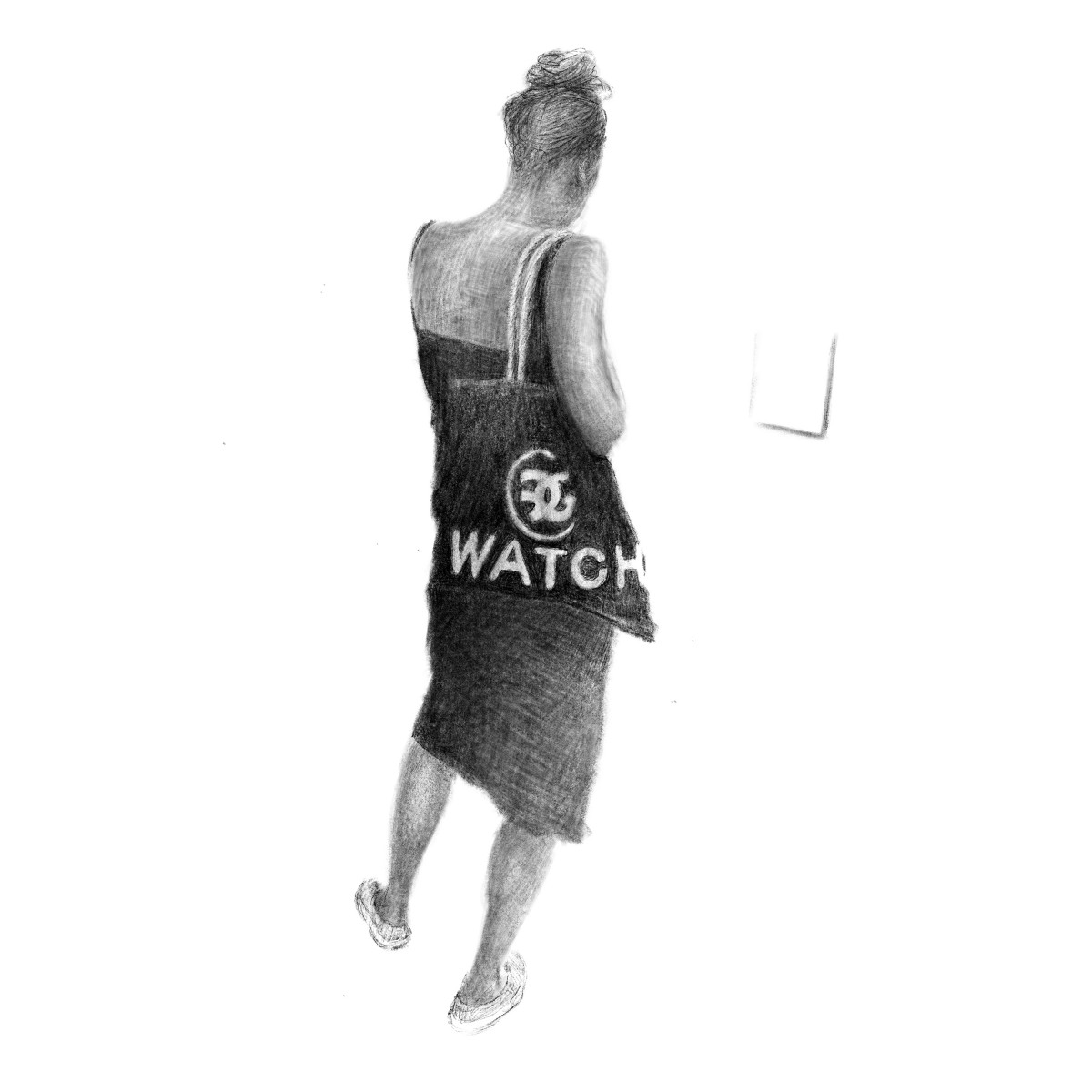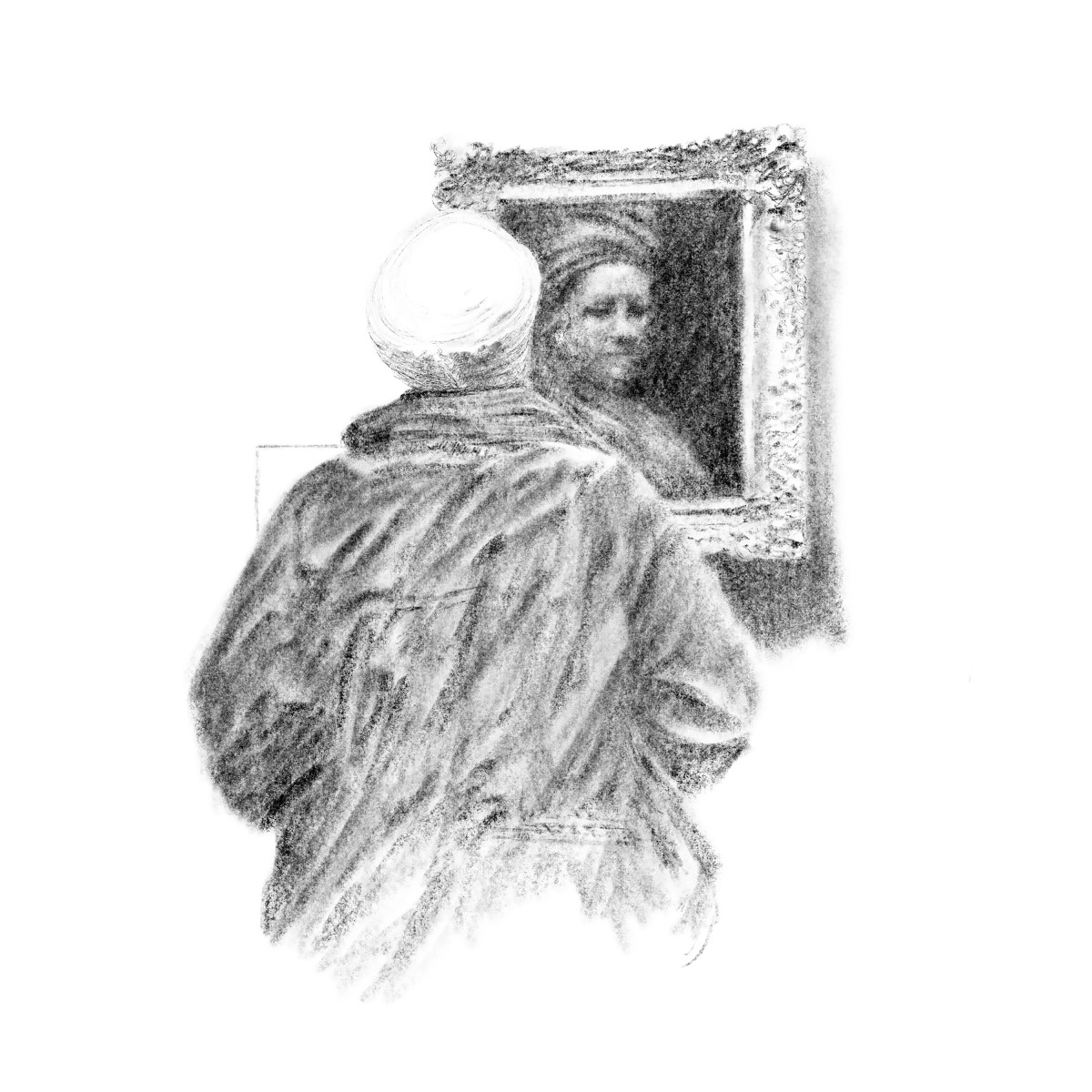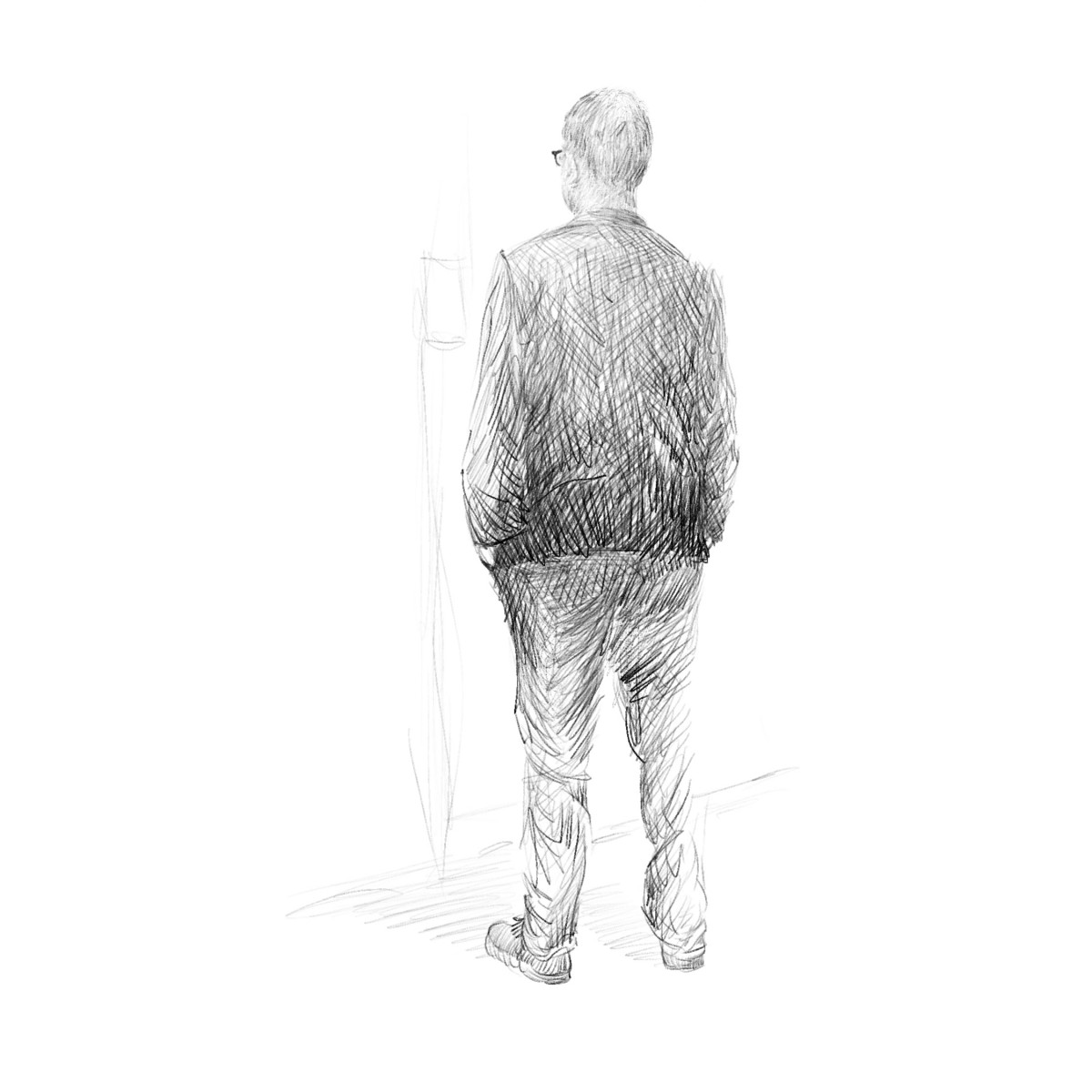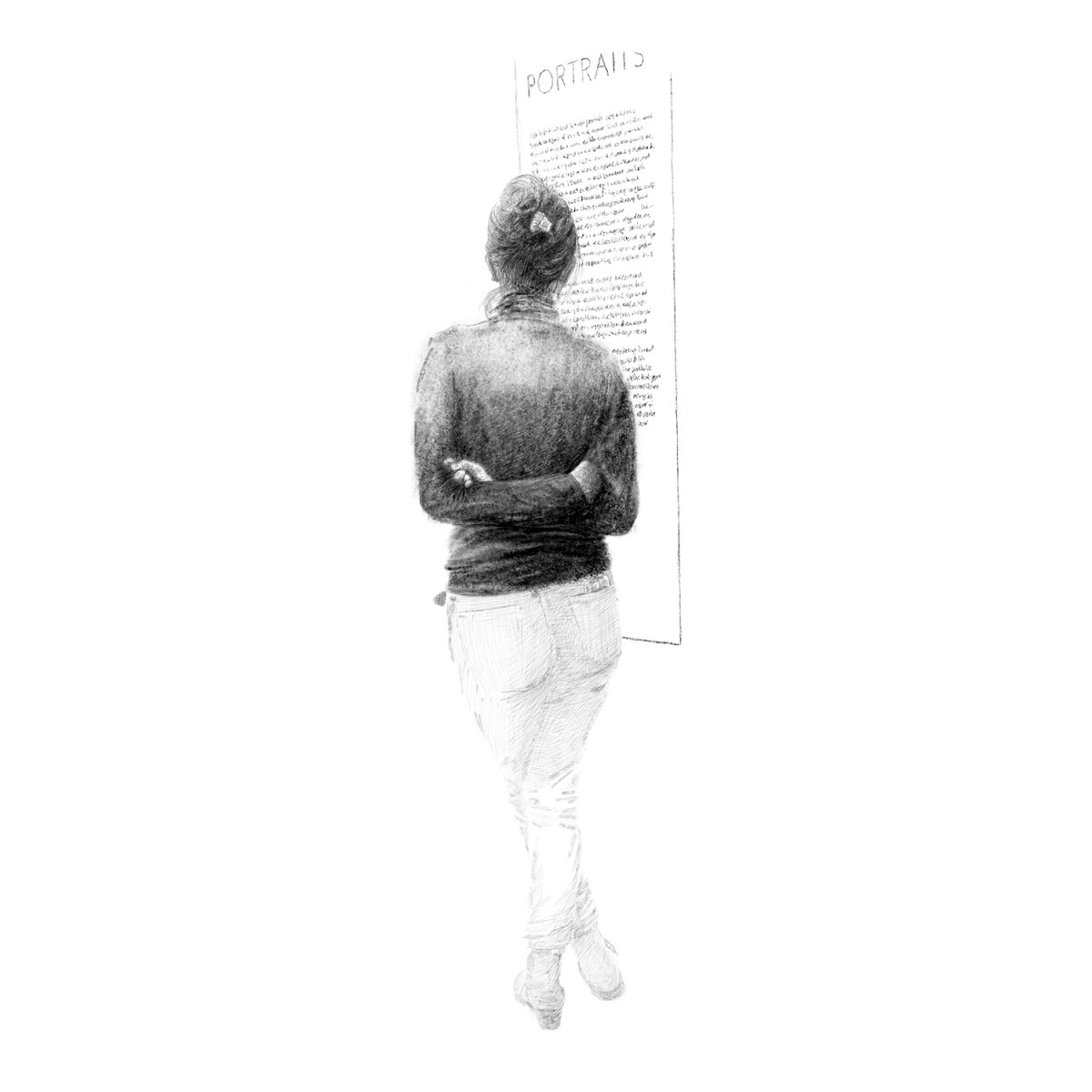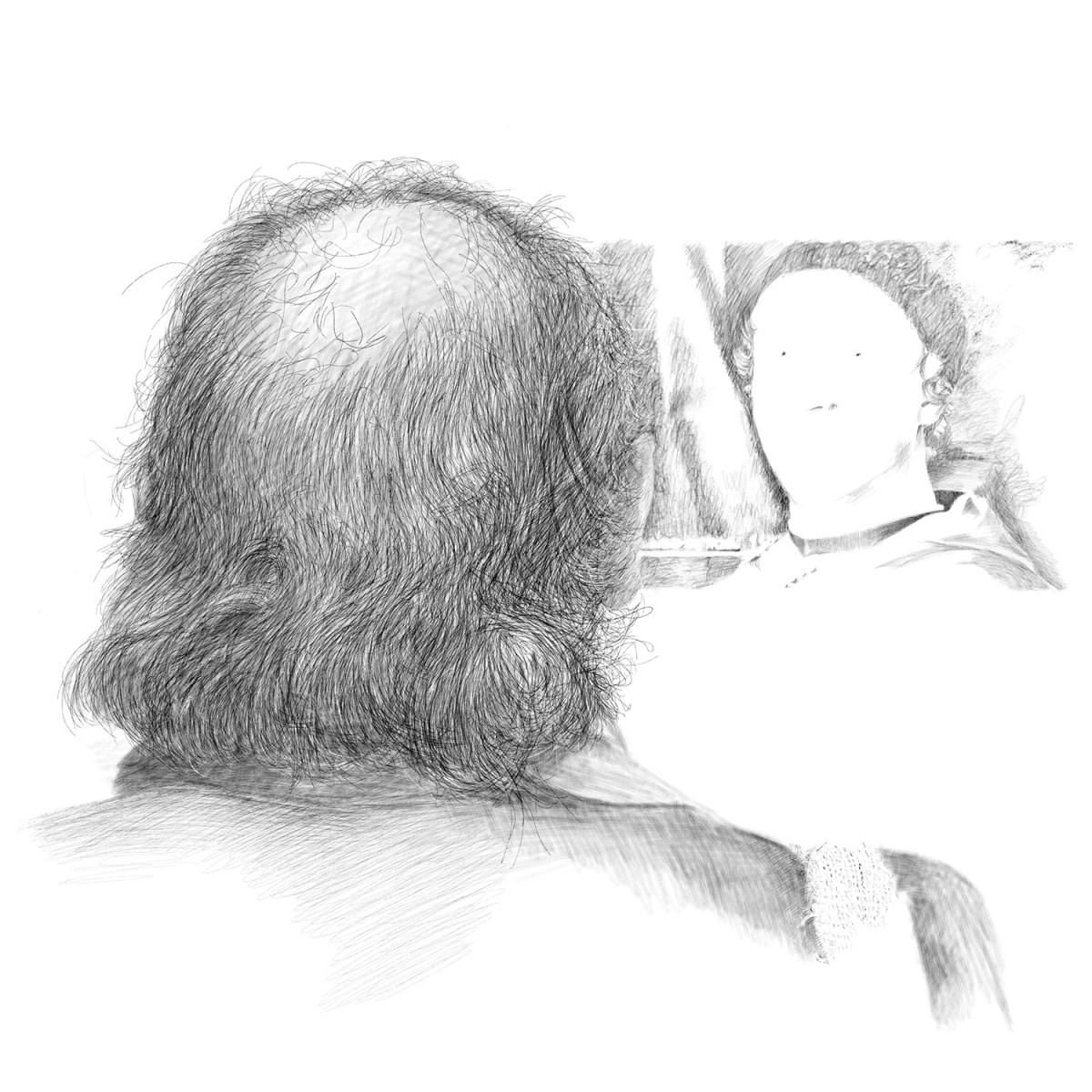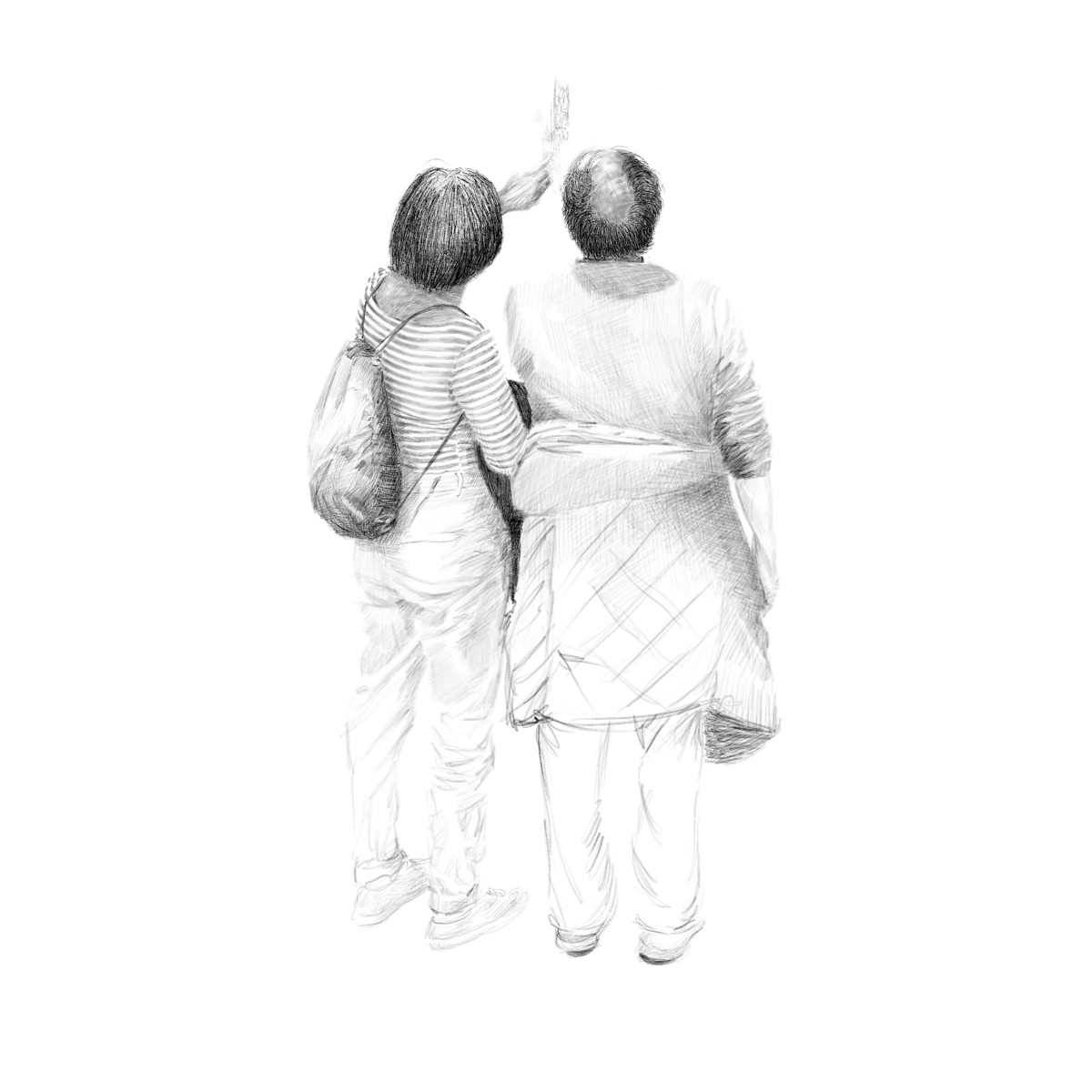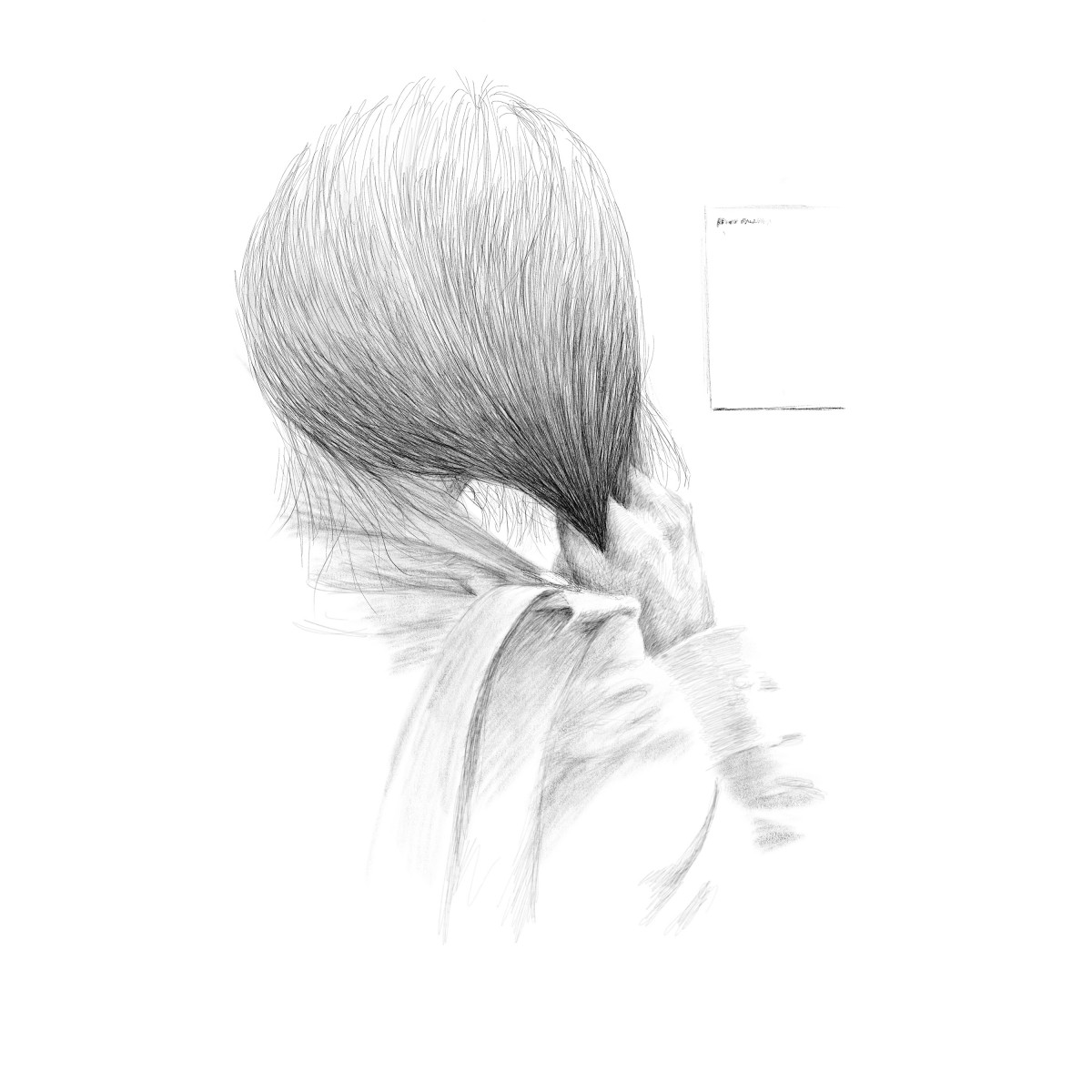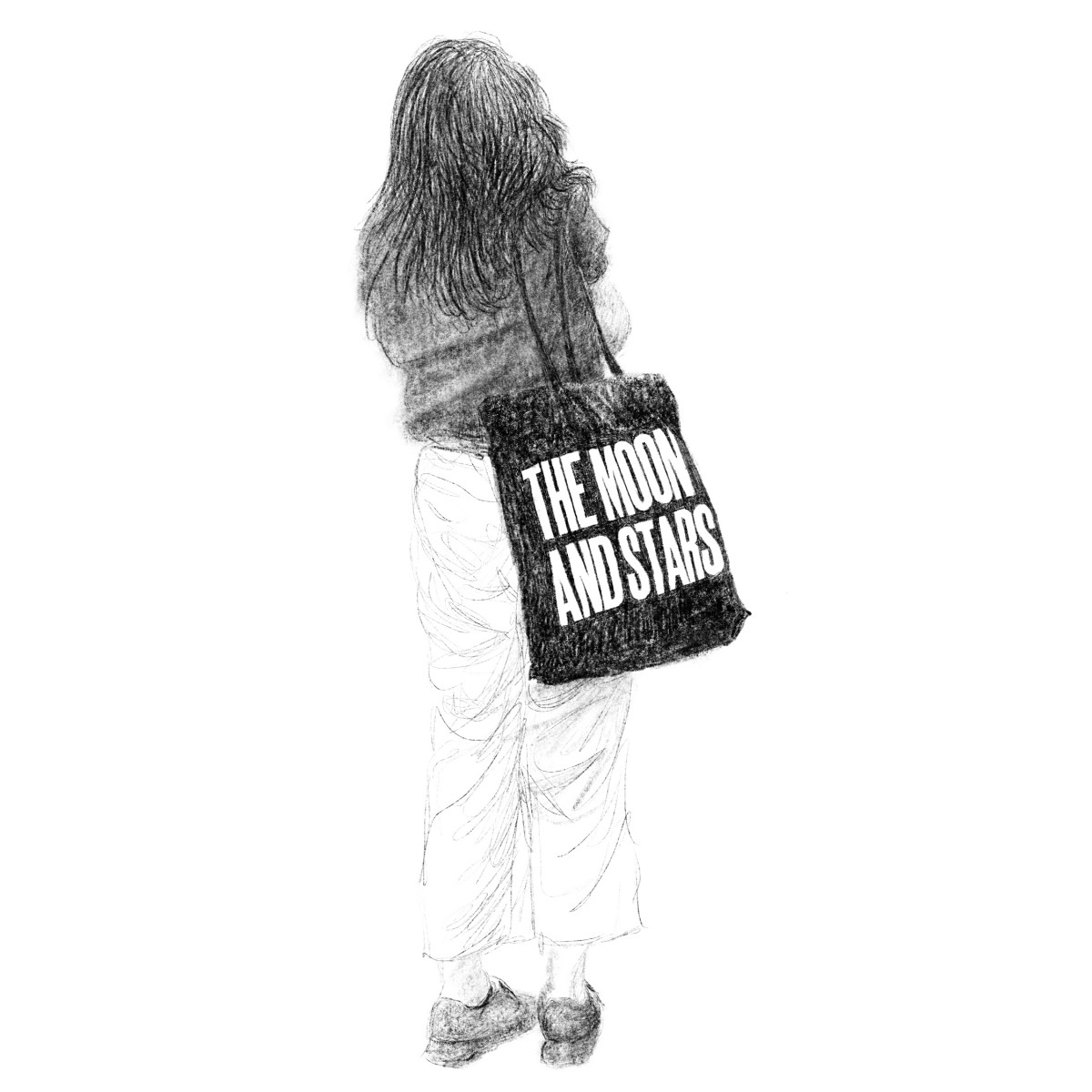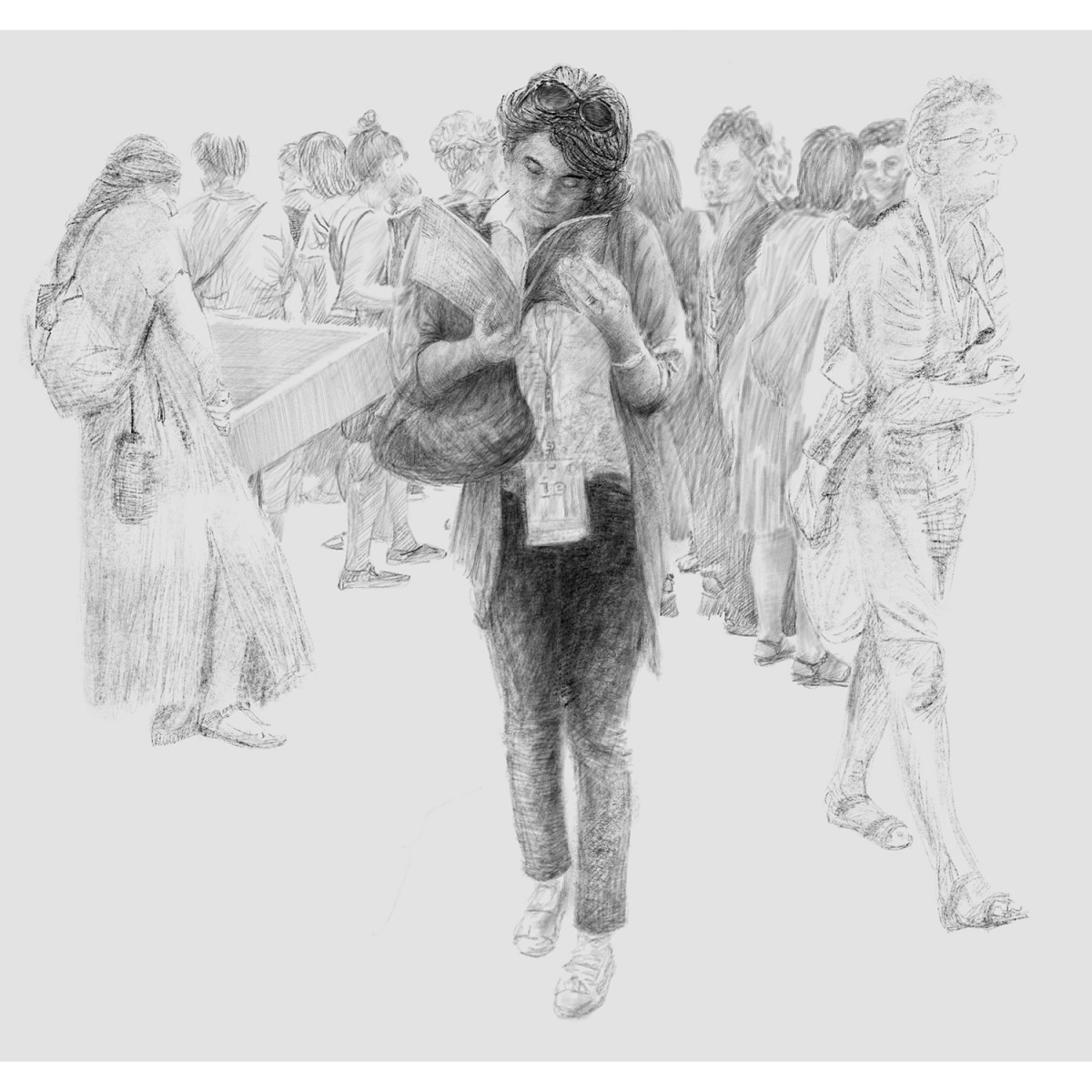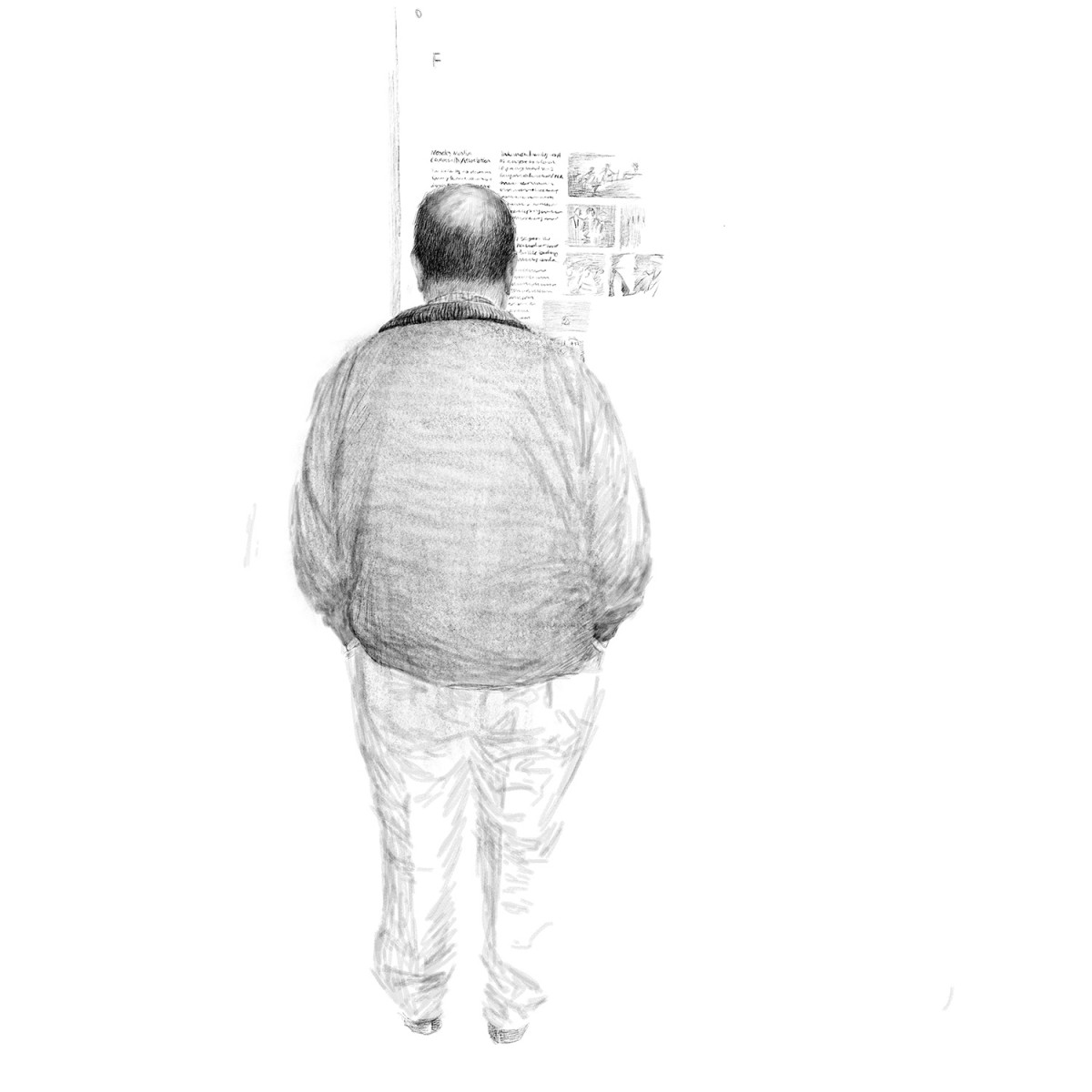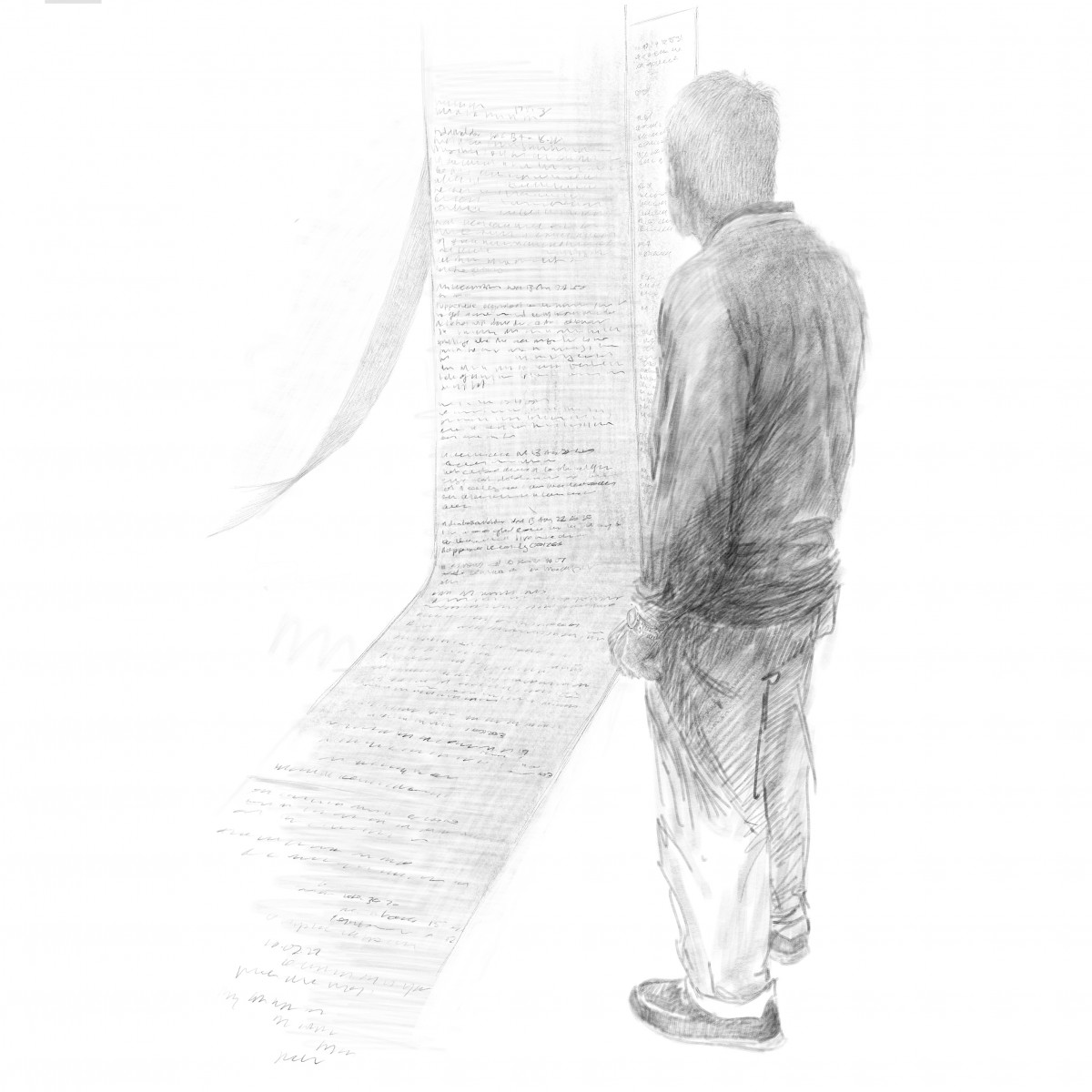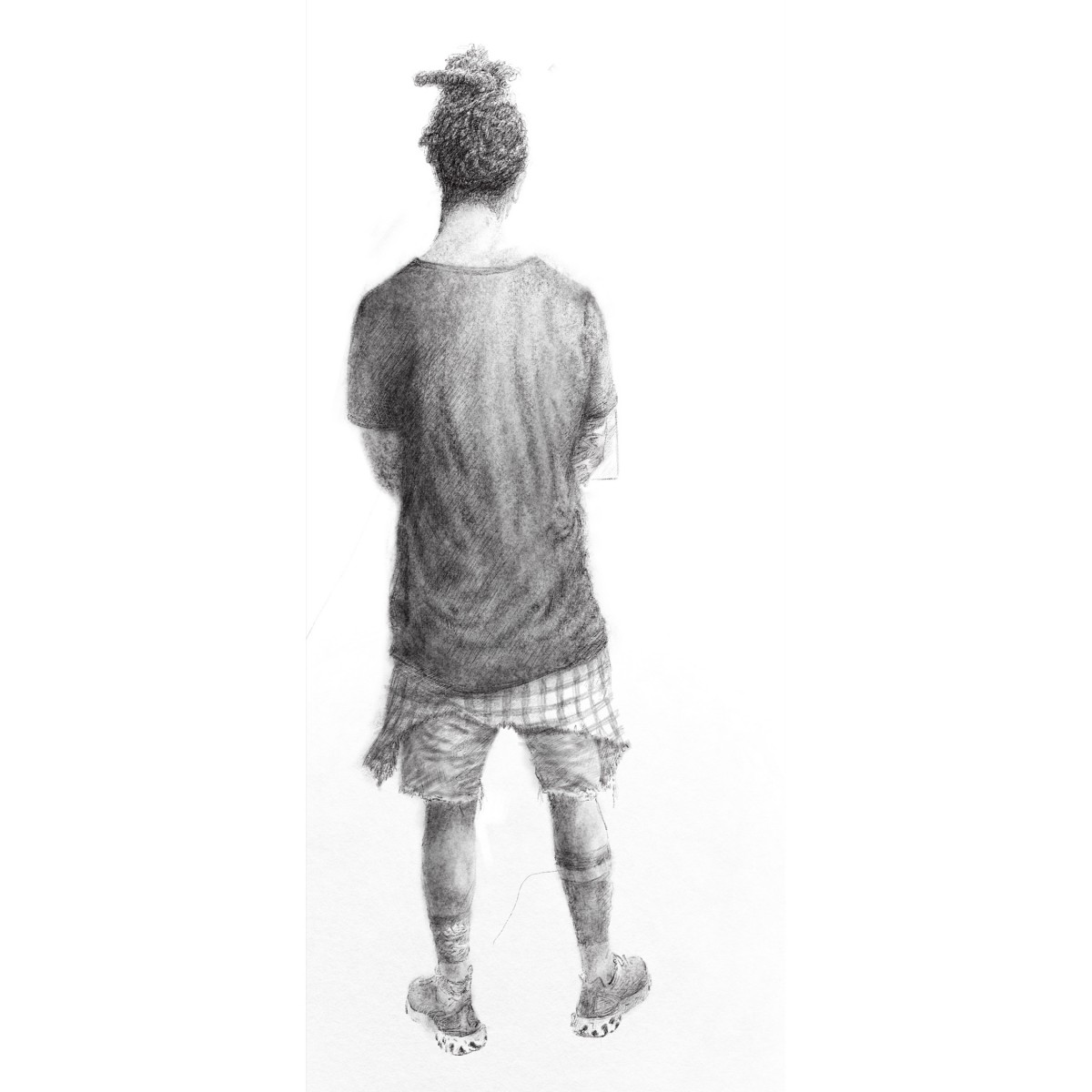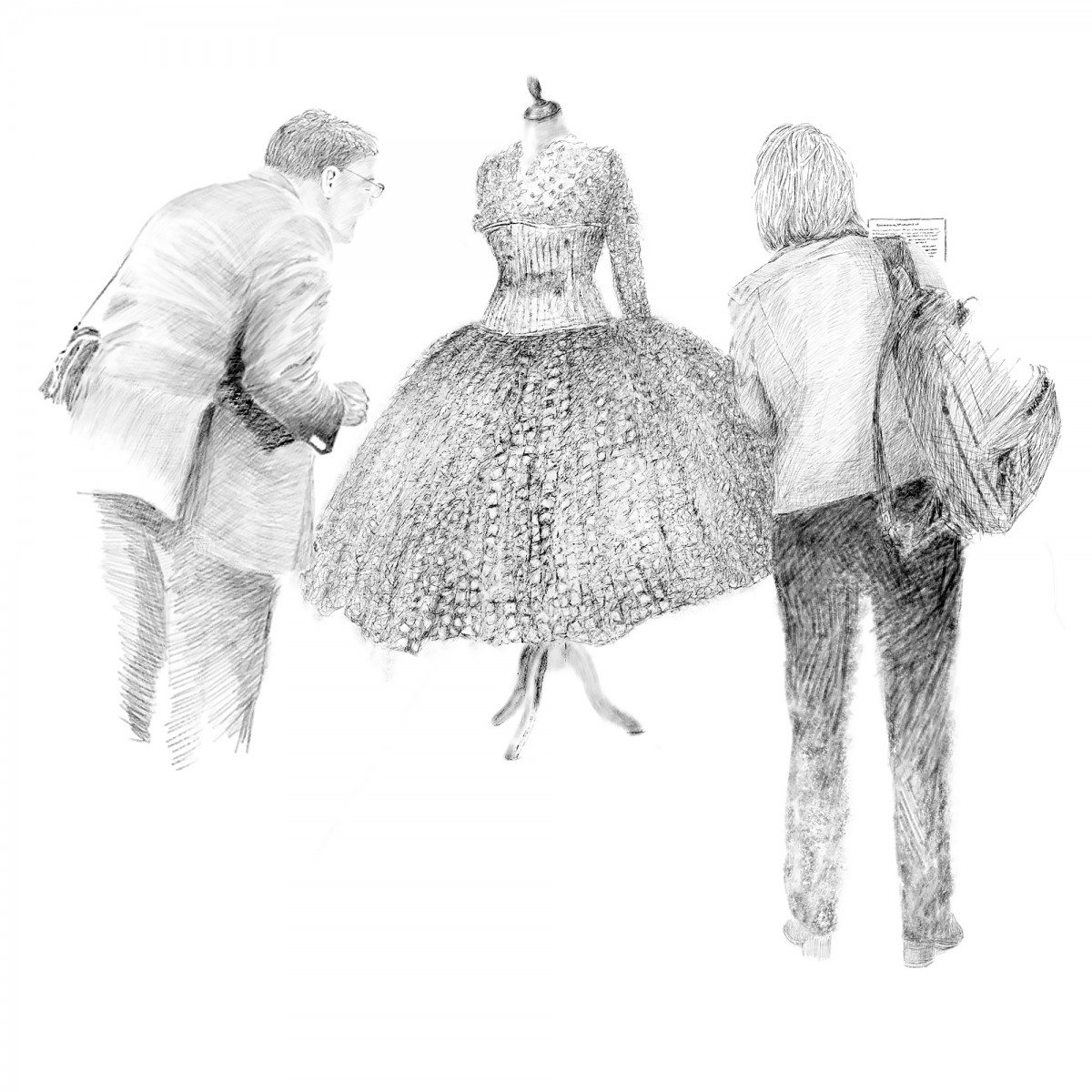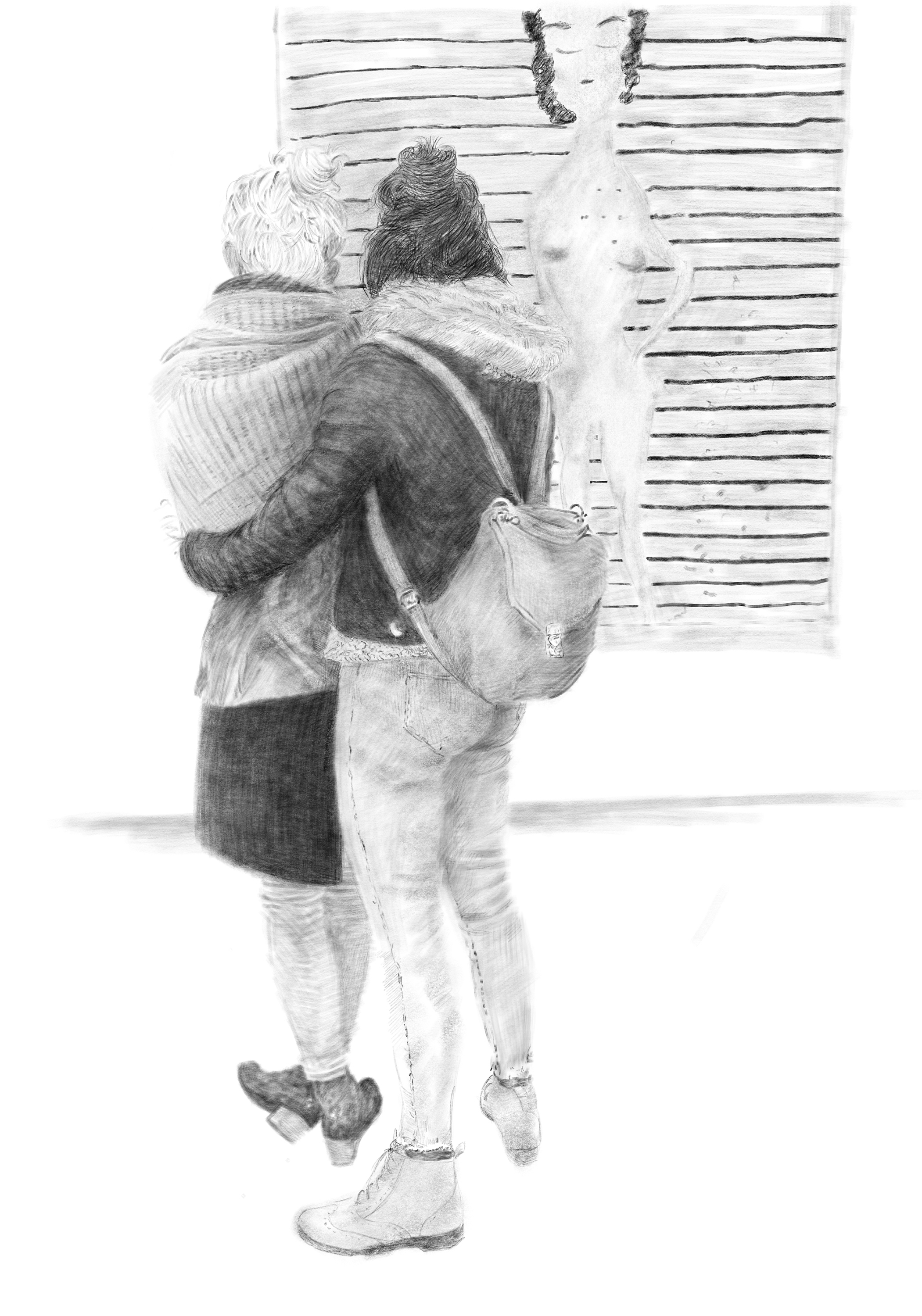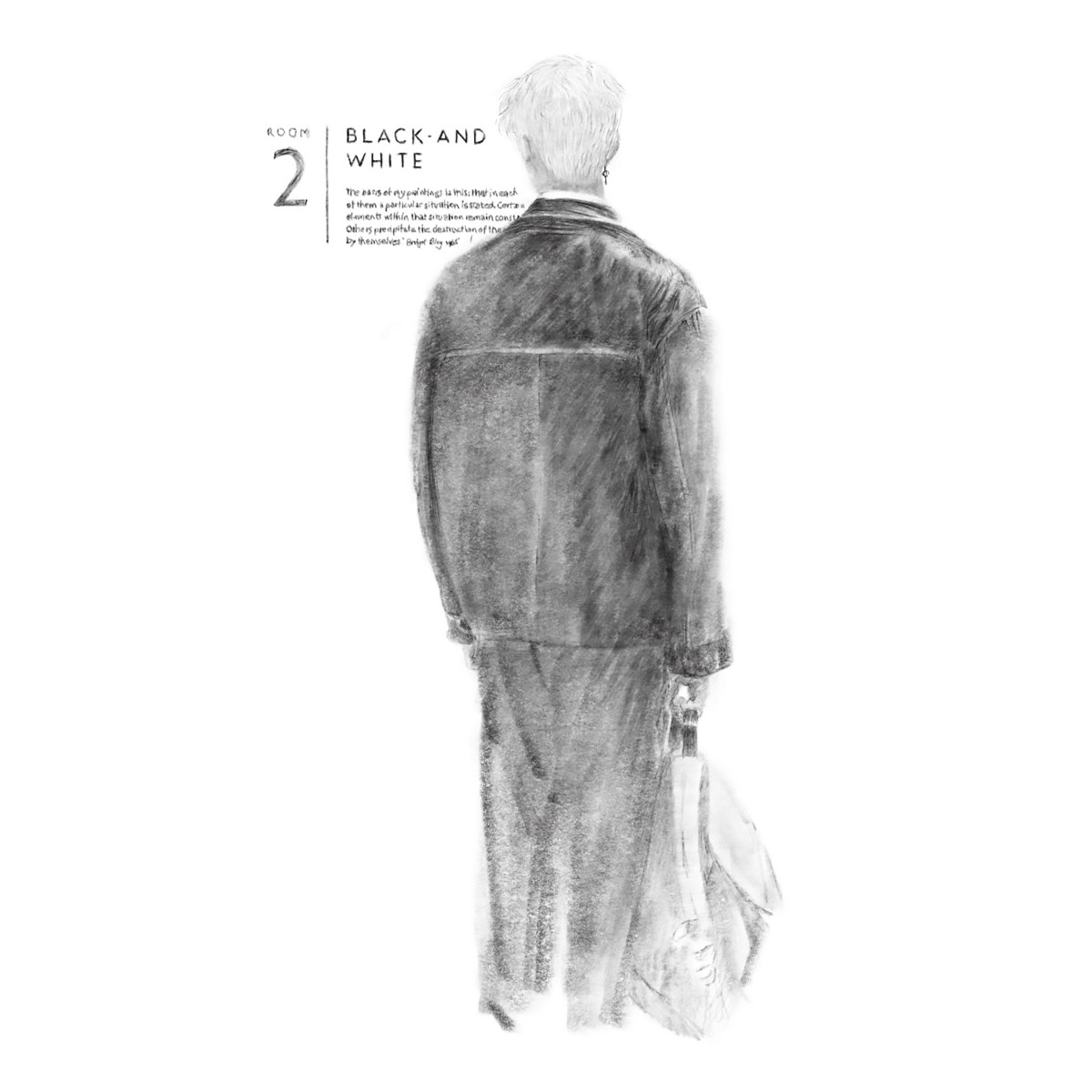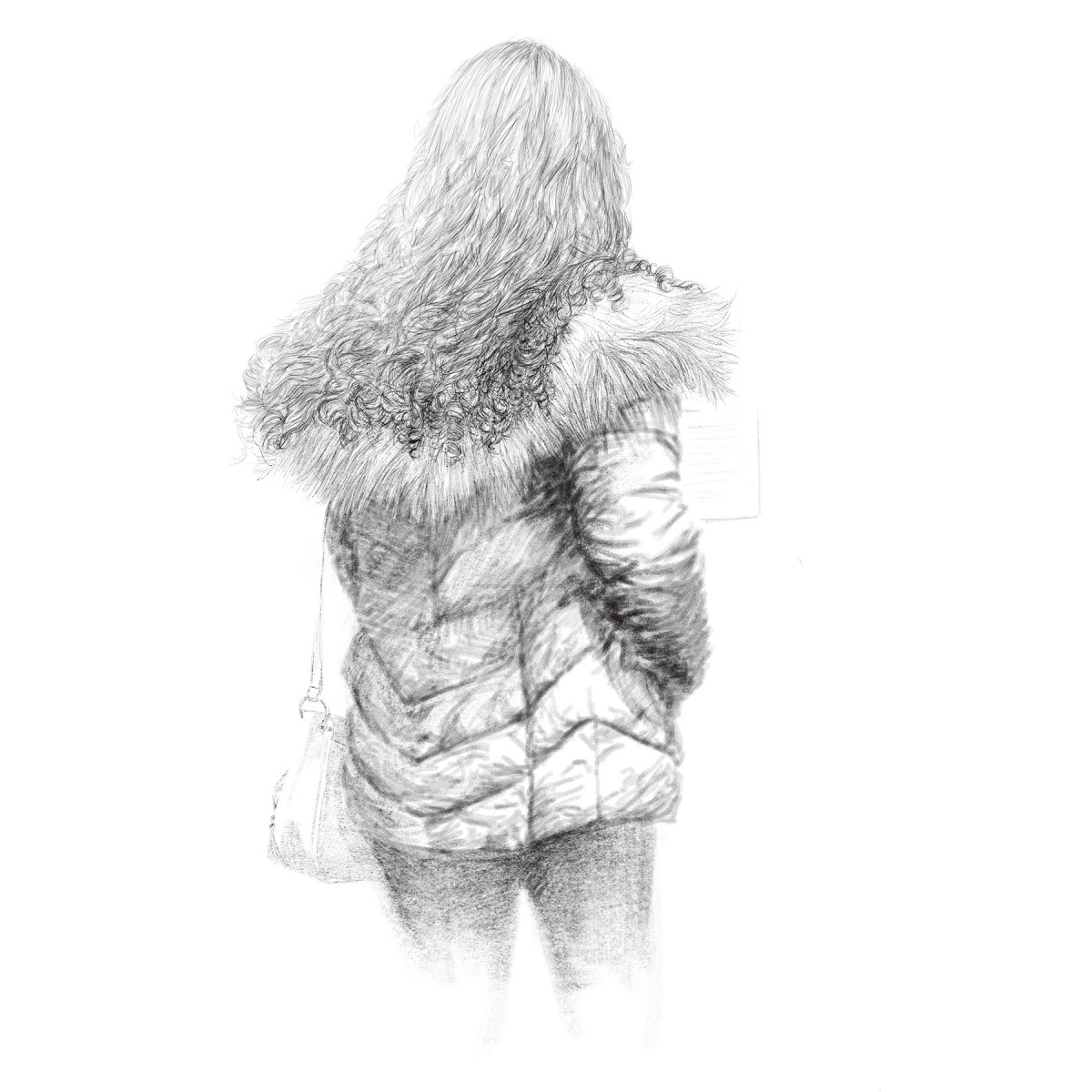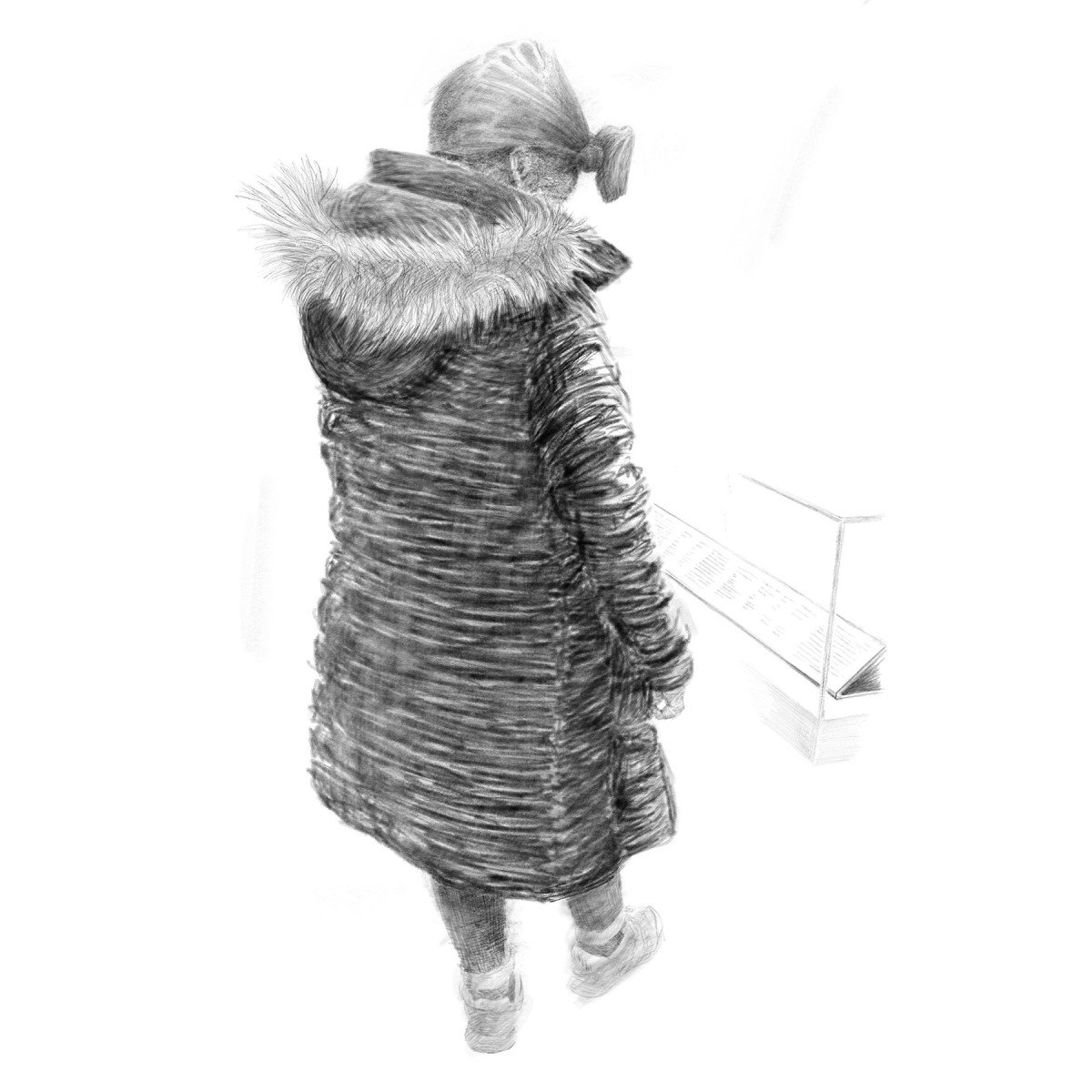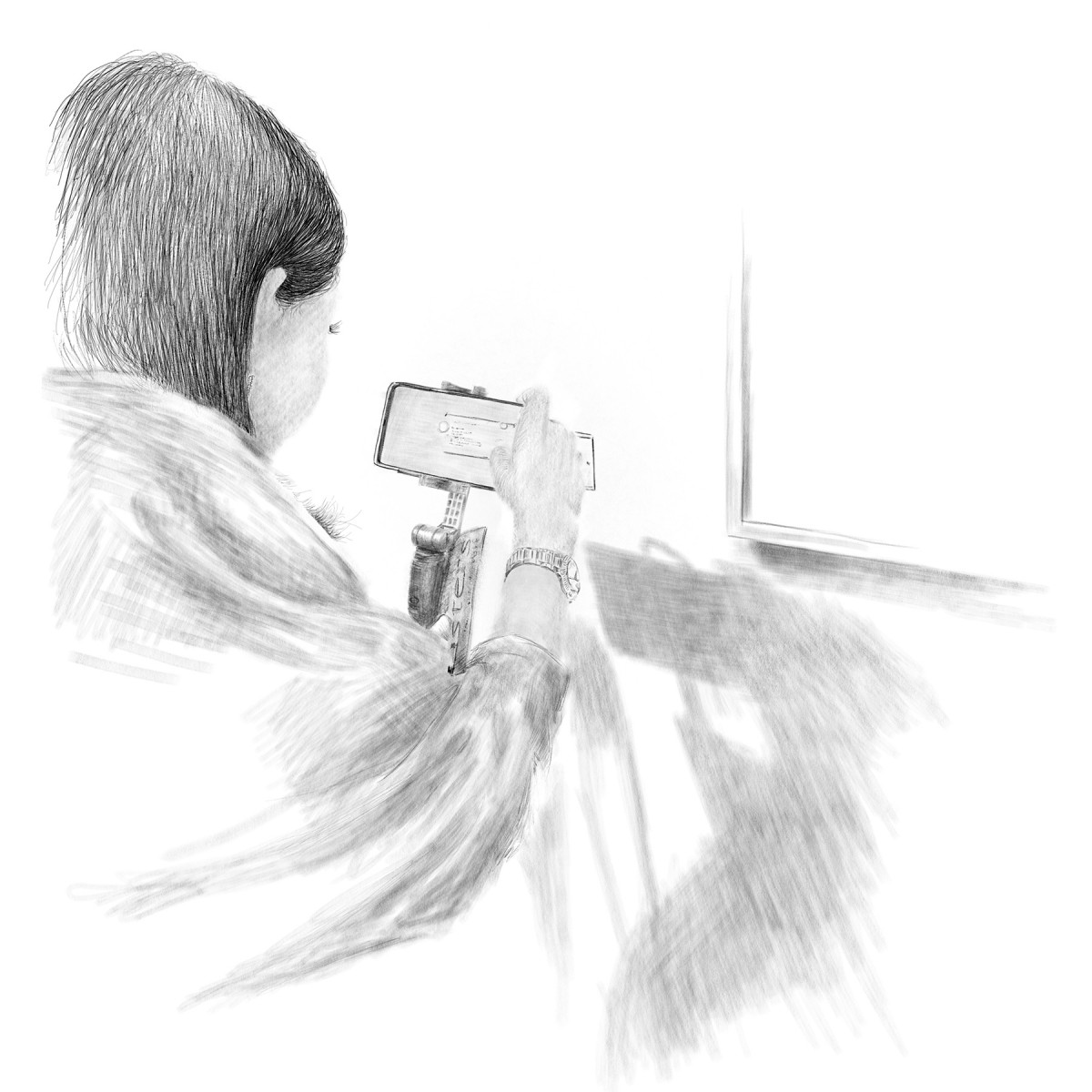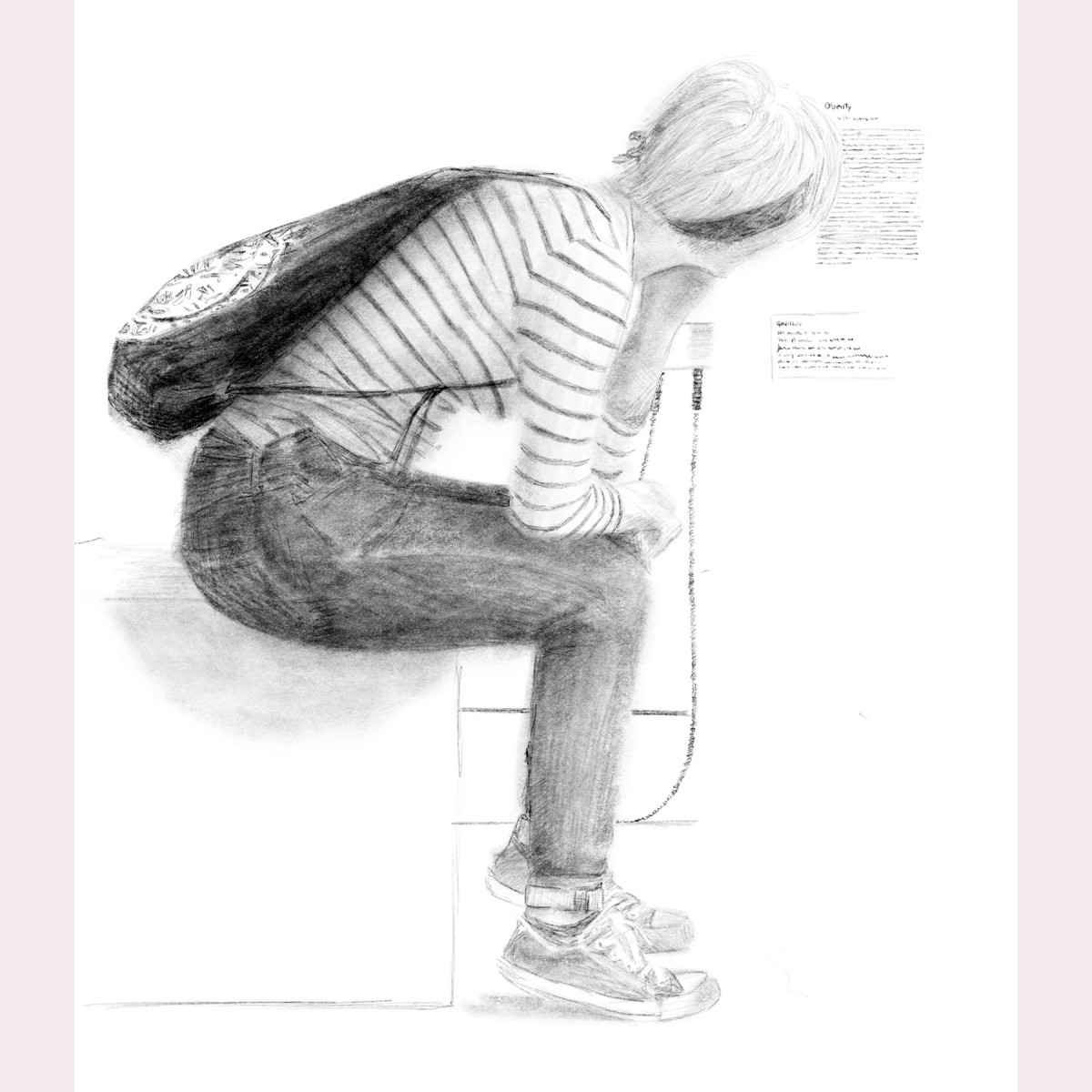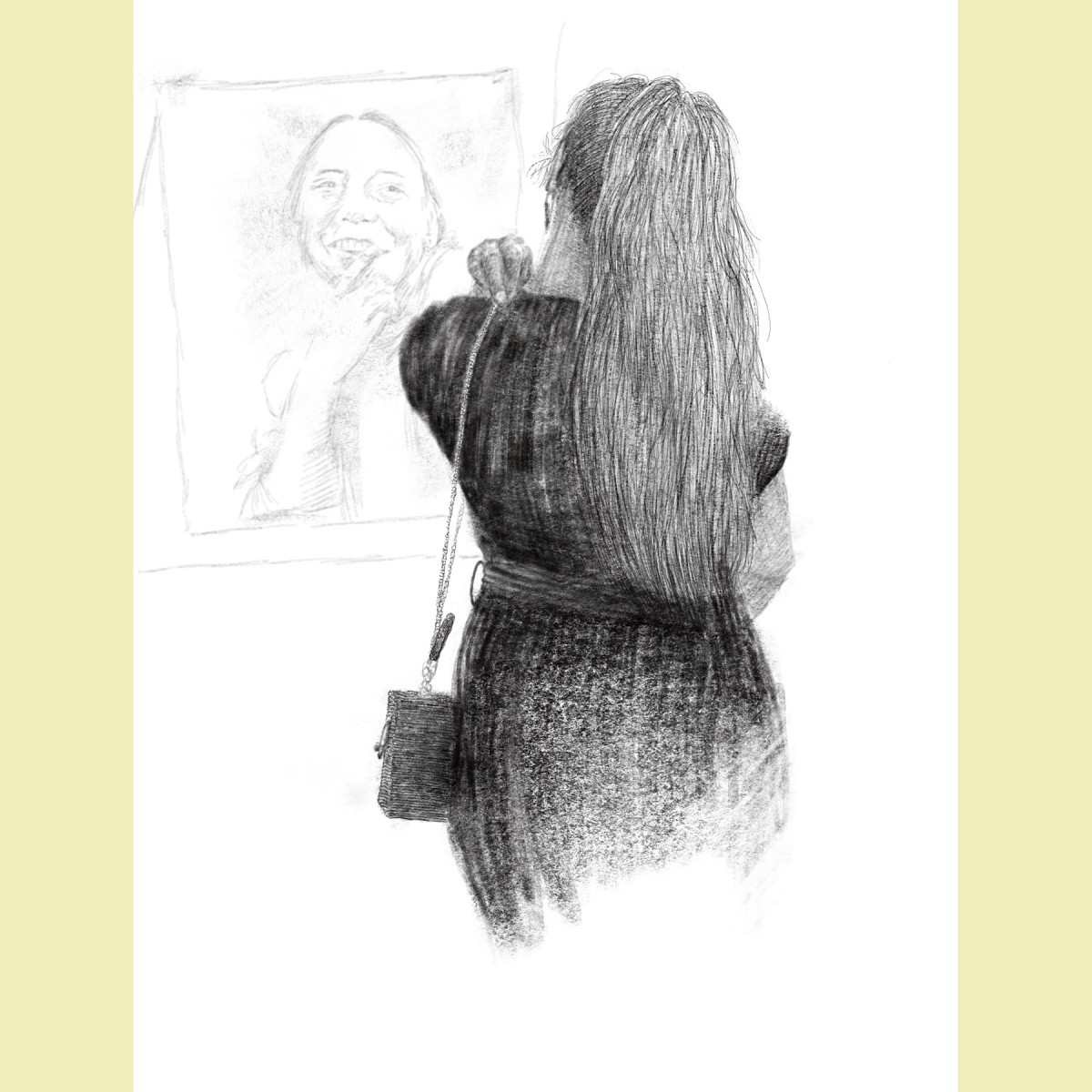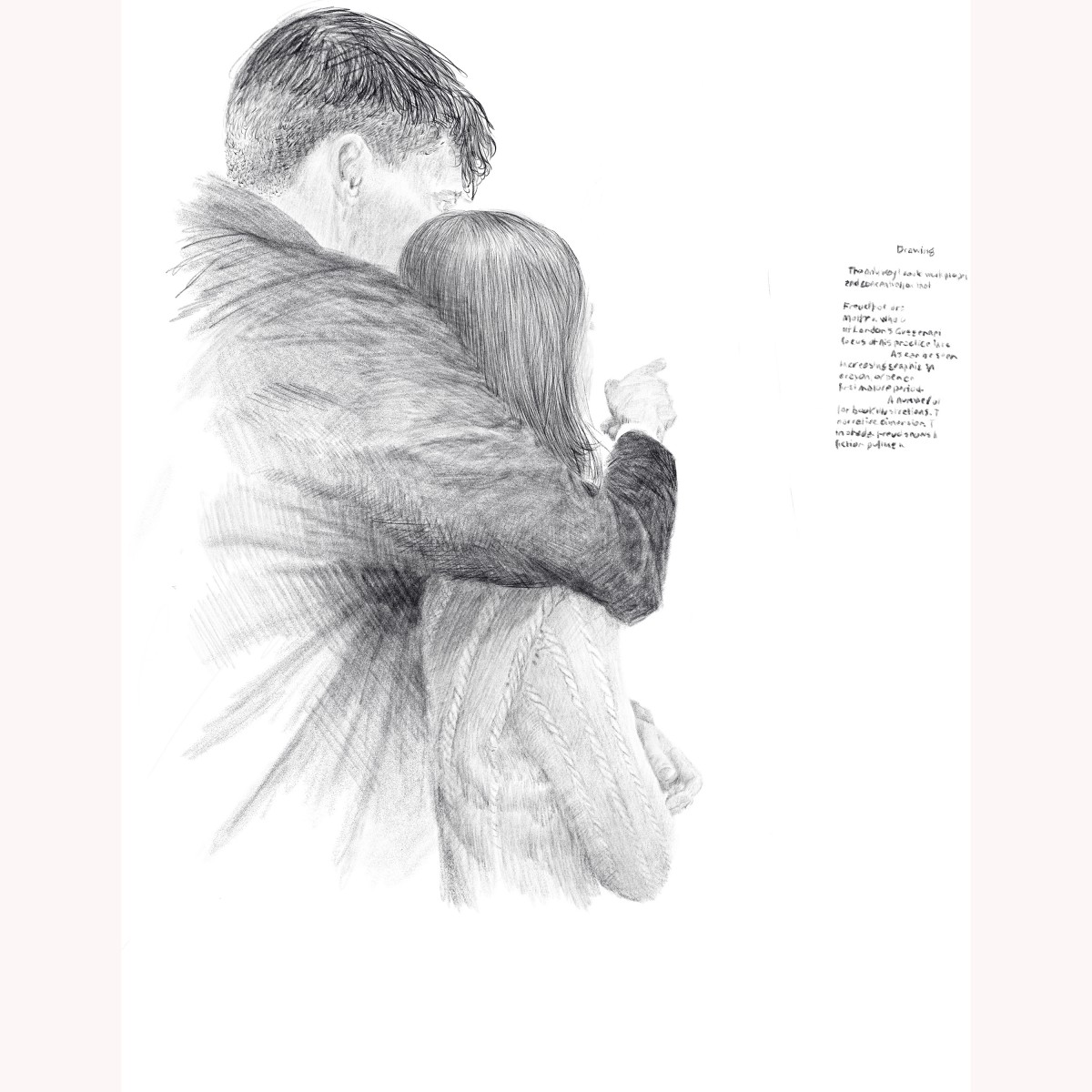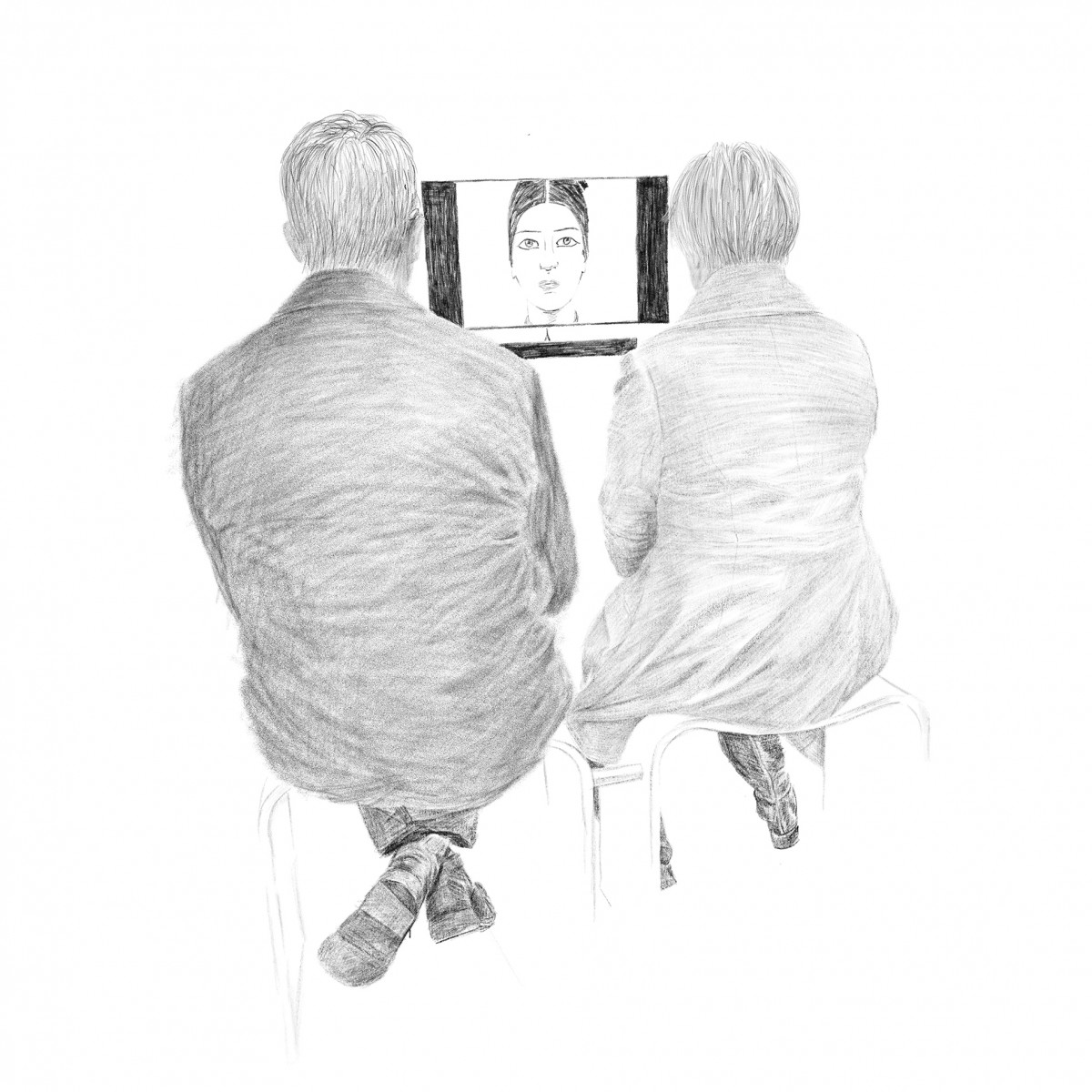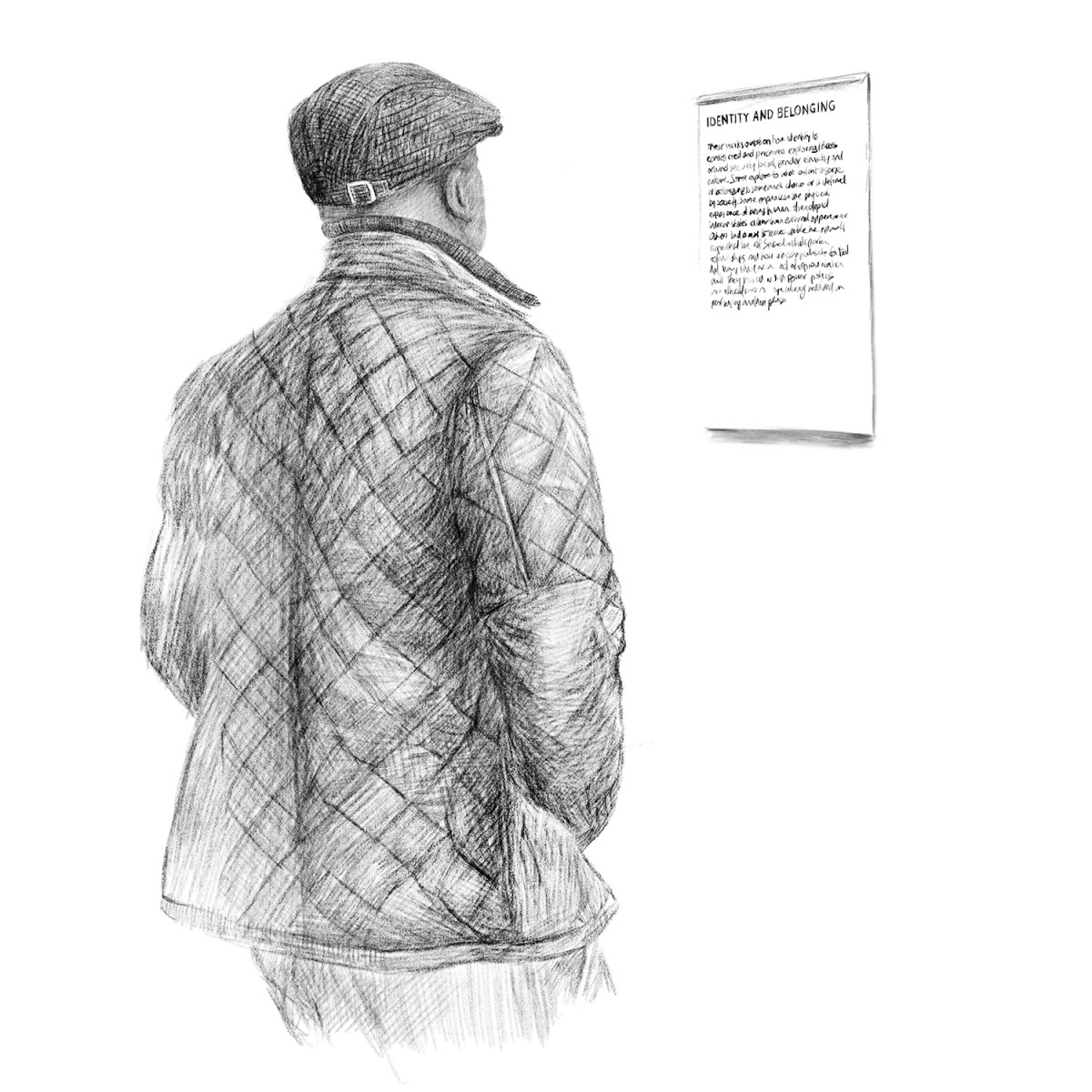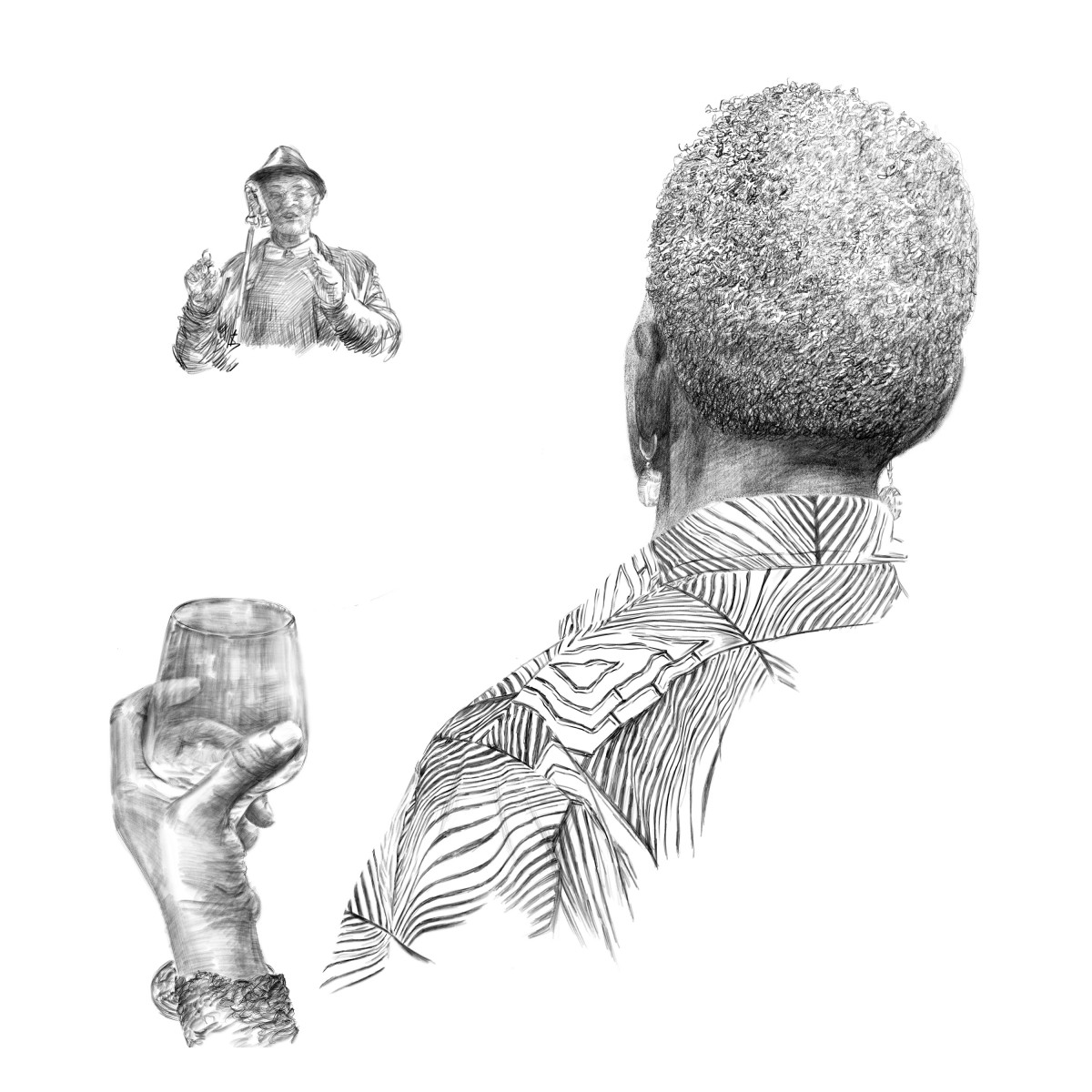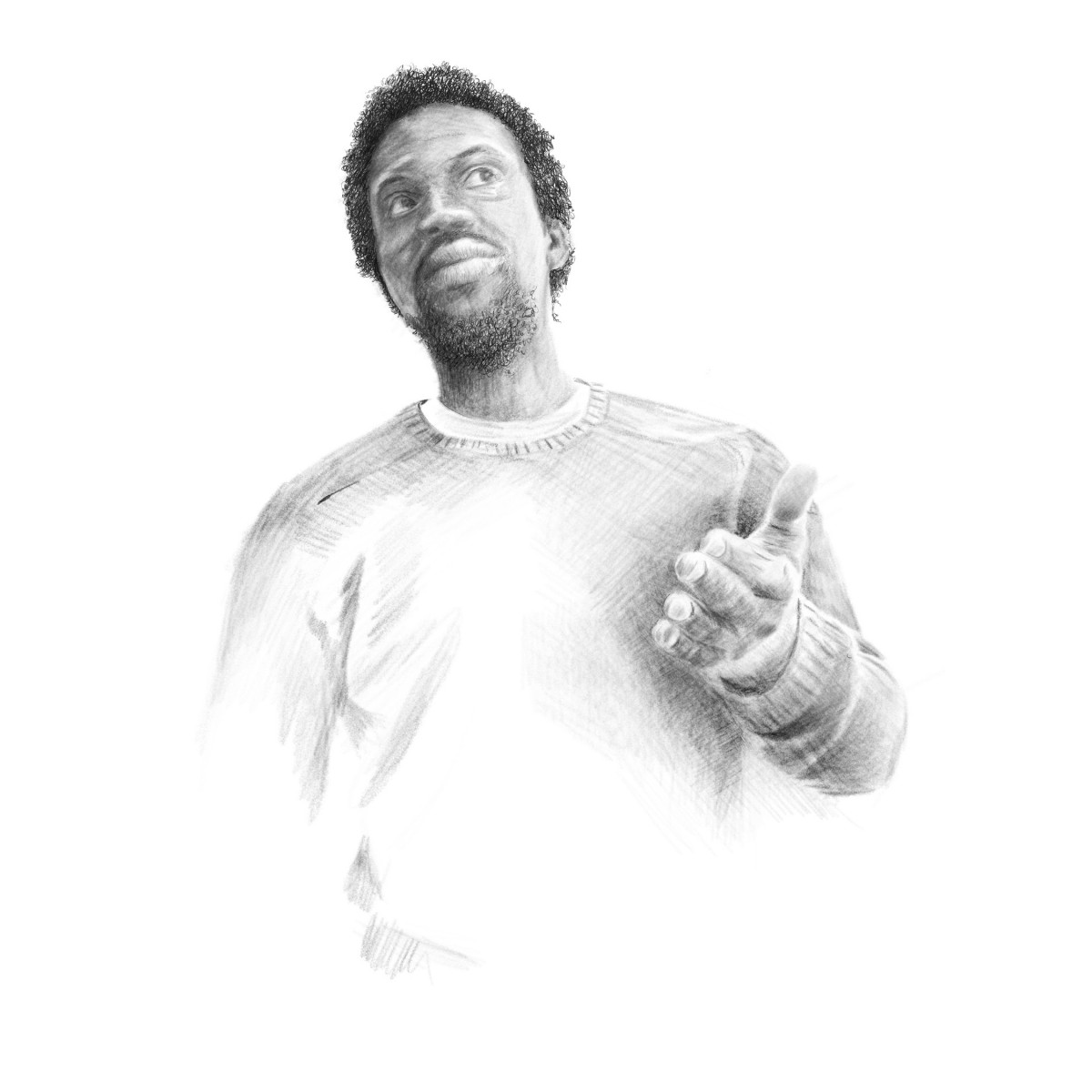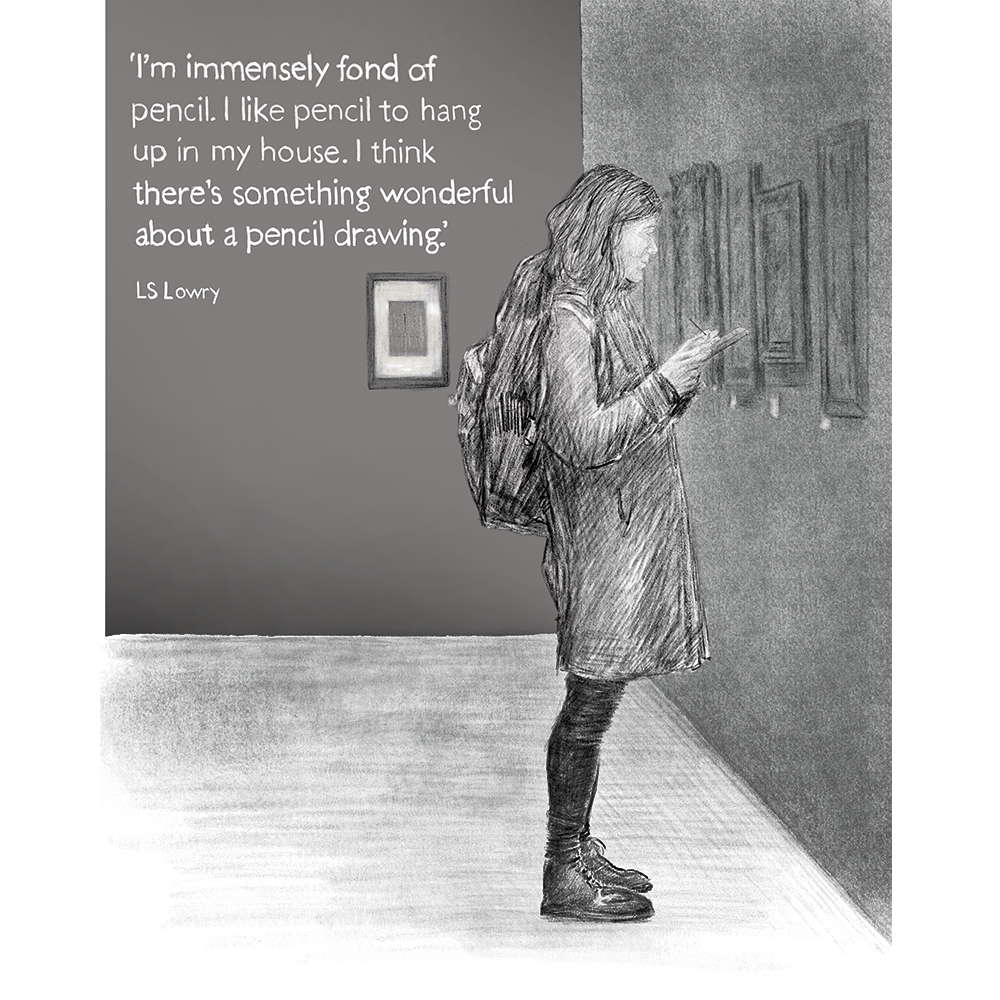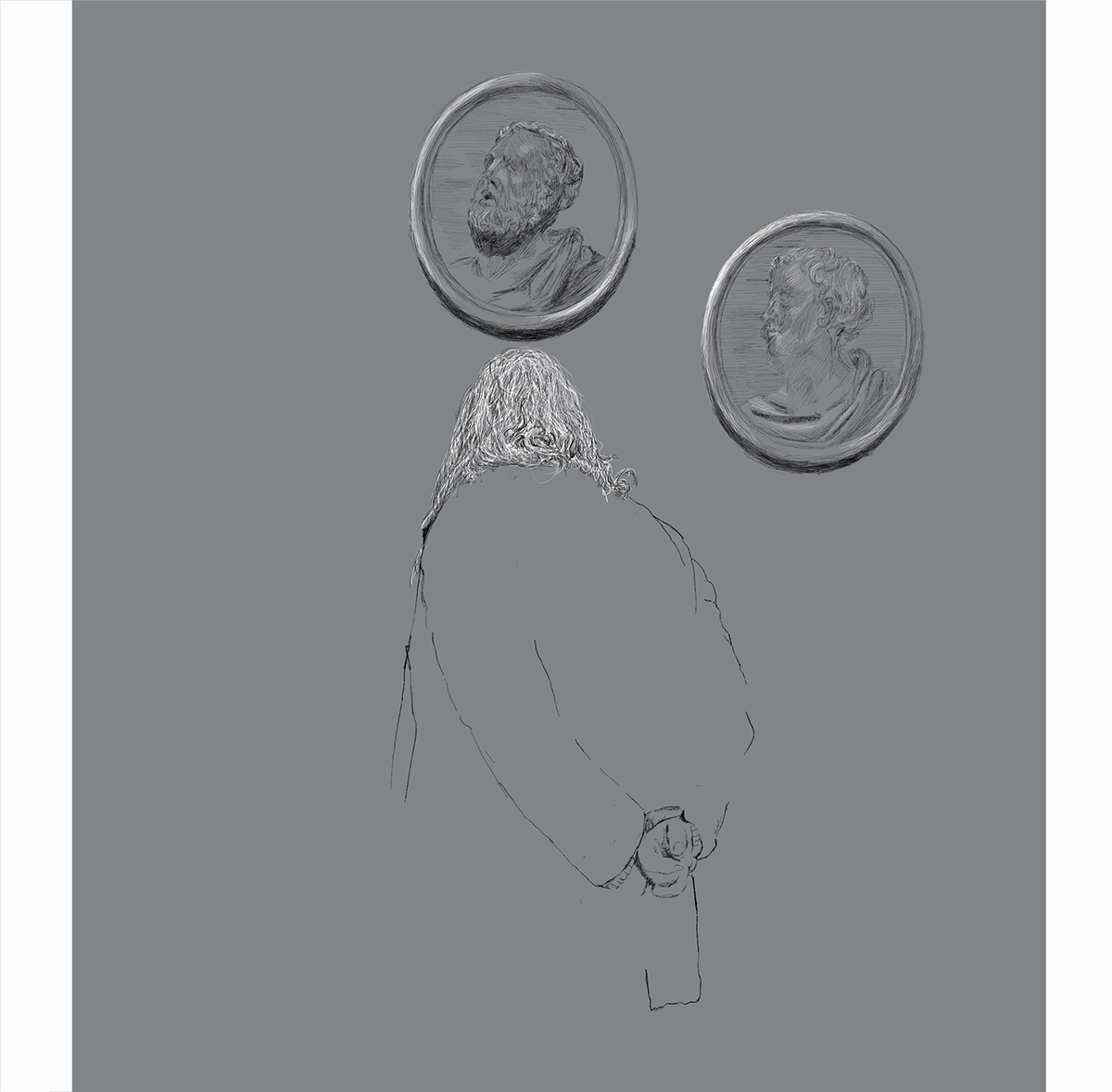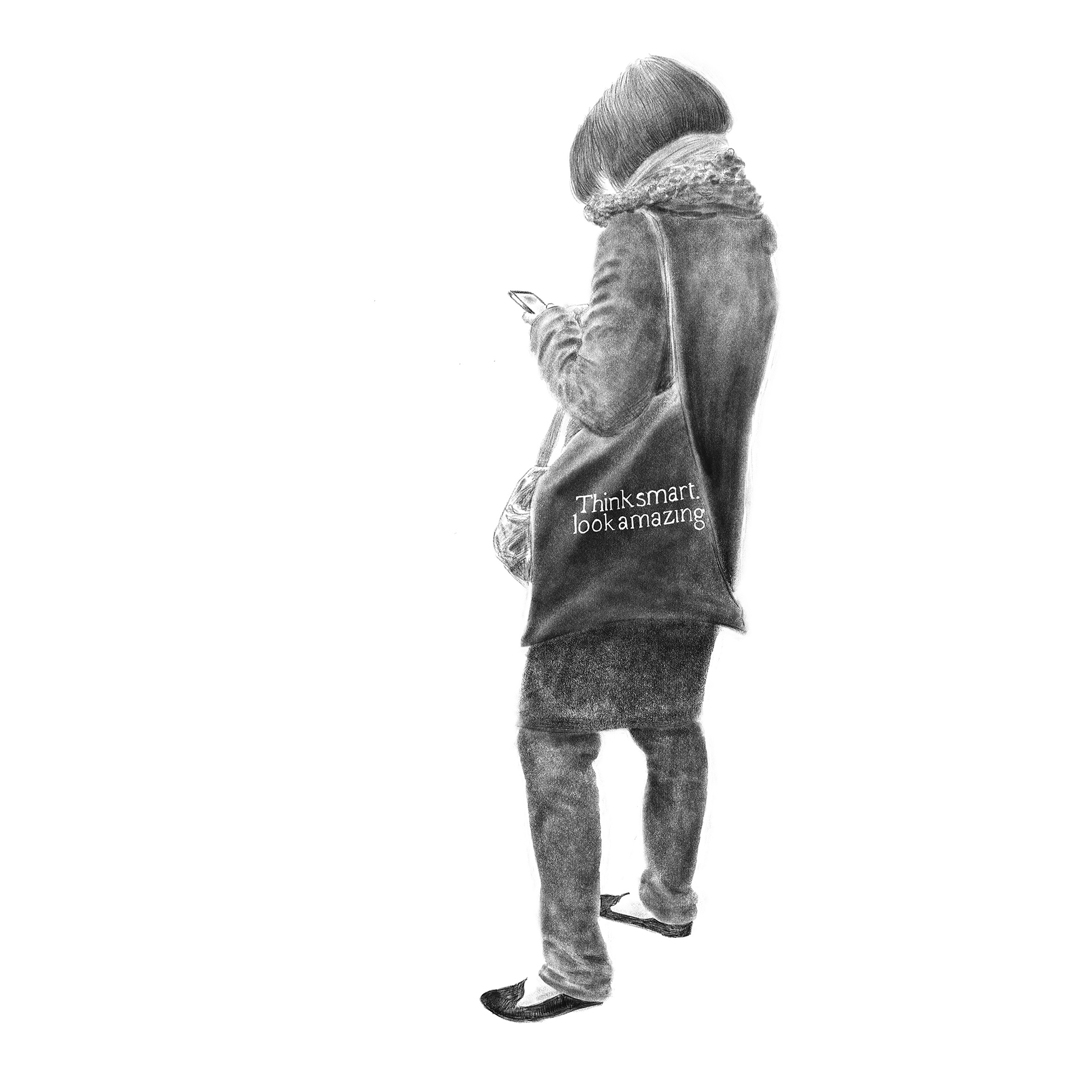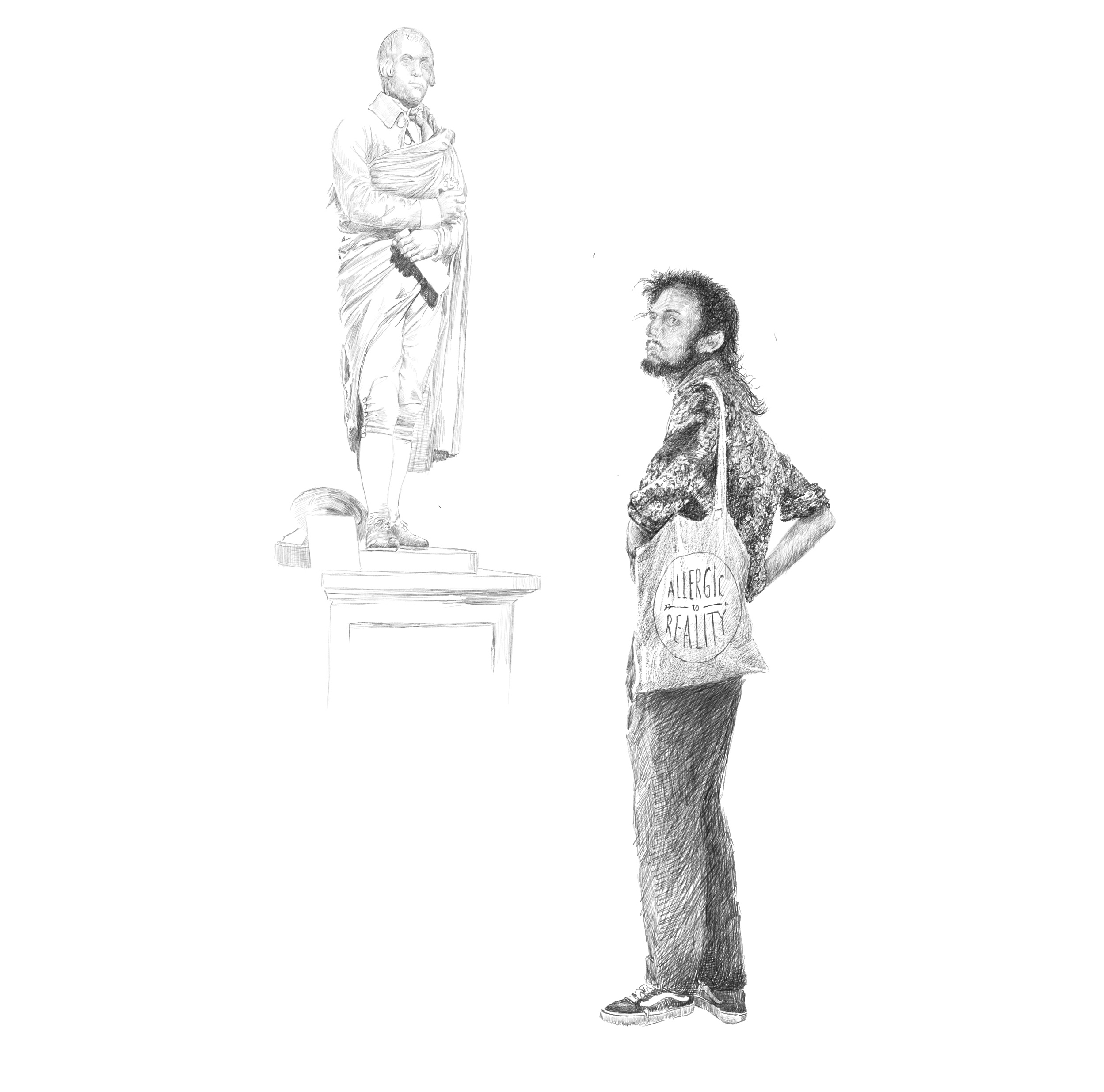 Michael Armitage. Edinburgh MOMA
Andrew Jackson_From_A_Small_Island_MAC
The National Scottish Collection Edinburgh
Rauschenberg Tate Photographer Viewer
Andreas Gursky. Hayward_Hearing
Rassmusen Urwald, Edition Copenhagen
Ashmoleum Viewer odol by stuart davis 1924 sq
All2Human Tate Britain Tall American
Hayward - Gursky Bahrain Circuit, Rose Chairman
Madoura Louisiana Denmark
Photographers Gallery Tish Murtha
Louisiana_Arnold_Newman_10x10
The Barber Institute-Observations of Conflict and Aftermath
edinburgh science museum15
Strand & Whitman Manhatta Ashmoleum
Ai Weiwei RA. thinking waiting
Leicester Fine Art. Catherine Bray
Martin Clayton Leonardo Expert
Jane Stewart Tasmania/ ikon Bock
Paul Hobson Moma Director Oxford
Rachel MacLean's TOO CUTE FILM @ BMAG
National Gallery Scotland 2011
Portraits_Klimt_Schiele._RA-215tone
Lorenzo Lotto Portraits Nat Galery15
China Posters. William Morris Gallery 2019
David Owen Esq. Kate Holt Intro to Brave, the Girls of South Sudan
Illyas, Moseley School of Art
Blast Fest West Bromwich15
Tall Guy. HOME, Manchester David Lynch
WowI Watchers. Susie Freeman Royal College of General Practitioners 2019
Size 8: Orange. 1996. Wylie, Rose. Women Power Protest. Birmingham Museum and Art Gallery
National Gallery of Scotland. Bridget Riley. Room 2. Black and White.
Dundee V&A. Drawn July 2020.
Gordon Parkes smartphone Frieze london
Welcome Trust A. Gormley Listen To Hear
Zara views Yuchen. Ort Gallery
M- is for Migration. Olafur Eliasson, Tate 2019. Drawn July 2020.
Freud. RA. 2019. Drawing.
Viewing the portrait of Anne (possibly) 1957, on video in the LS Lowry Gallery, Salford.
Identity and Belonging. Tate Britain. 60 Years of Women's Art..
Listening to Vanley Burke. 'HOME' at Birmingham Hippodrome. 2019. Drawn July 2020.
Ibrahim Mahama. Parliament of Ghosts. Whitworth Gallery 2019. Drawn July 2020.
Inspired. Young Woman drawing at the lowry, Salford
Gibbons apolstles - Compton Verney
Considering Kabuki. Ashmoleum Oxford UK 2022
think smart -look amazing. Farringdon, London 2022
The collection of ongoing pictures included here are of visitors to art galleries looking to enhance their understanding of the art they are witnessing and from time to time experiencing lightning bolts.
Slide Show followed by individual digital drawings made on an iPad, with Apple Pencil and ProCreate
"Every art exhibition addresses process. The labels next to a work of art proudly display the media used to create each piece, providing insight into the artist's method of production. For example, in regarding the label next to Pablo Picasso's Les Demoiselles d'Avignon (1907) at the Museum of Modern Art, the viewer would learn that the artist used oil paint on canvas. The wall text for this piece slightly expands this most basic view into artistic process, referencing the artist's sources and preparatory studies. In spite of these mentions, however, such a description maintains a simple definition of process focussed on materials. Unfolding Process: Conceptual Material and Practice on Paper aims to redefine the definition of artistic process in order to highlight not only the physical, but also the mental activity behind a work of art."
Sarah Humphreville. Introduction to Unfolding Process. Cornell University. March – June 2009, and with thanks to the Herbert F Johnson Museum of Art.
---
Mark Rothko encouraged viewers of his paintings 'to encounter them at close quarters, so the first experience is to be within the picture.' His belief was that the position of his works , rather than a text, could aid viewers in their response.' The Rothko Book, Bonnie Clearwater. 2006. Tate.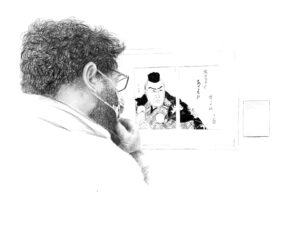 Considering Kabuki. Asmoleum Oxford 2022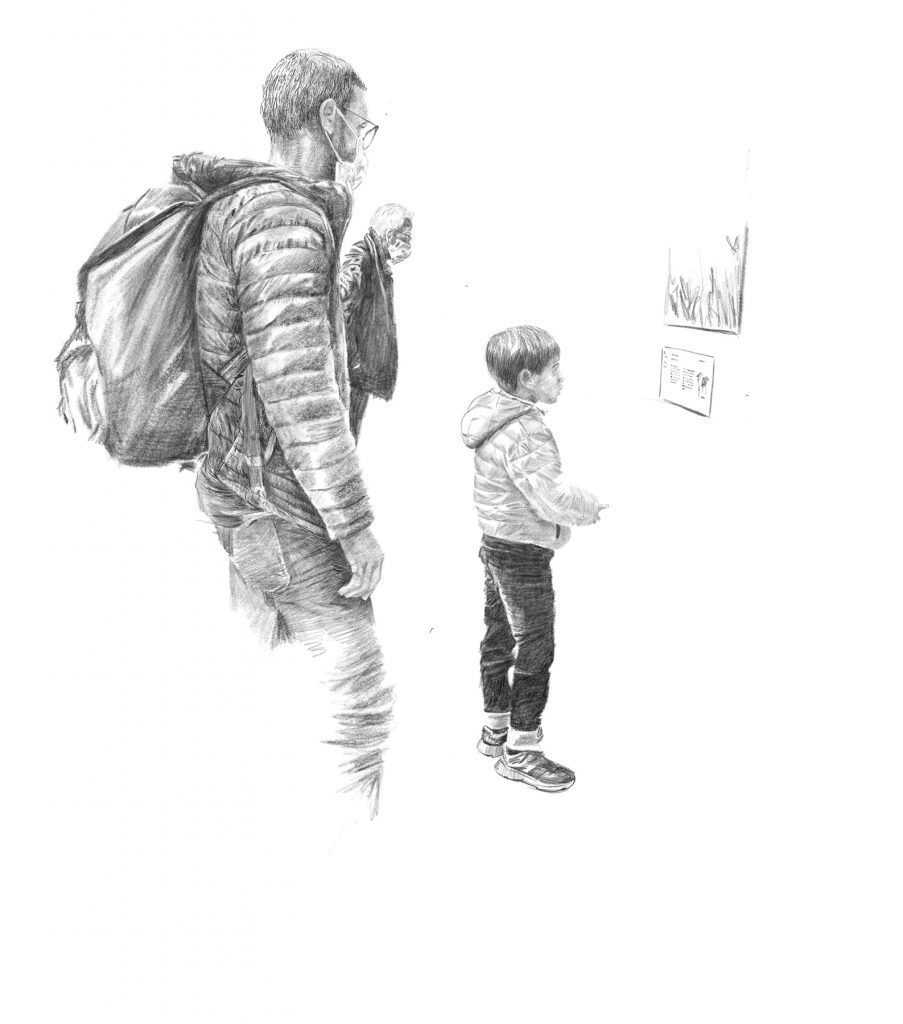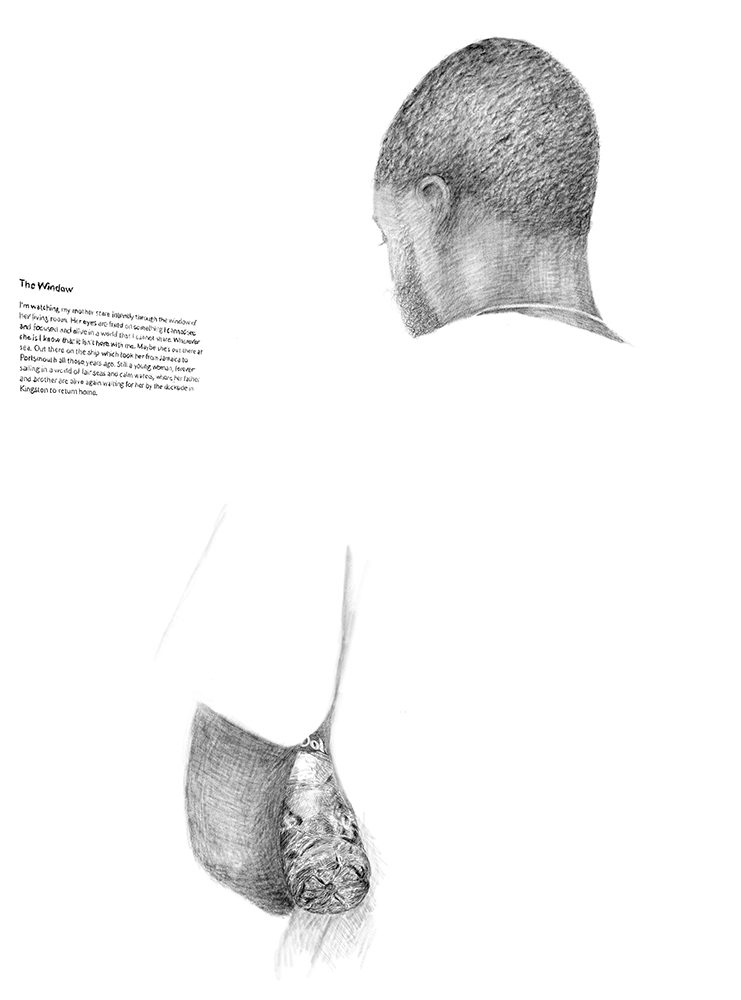 ---
---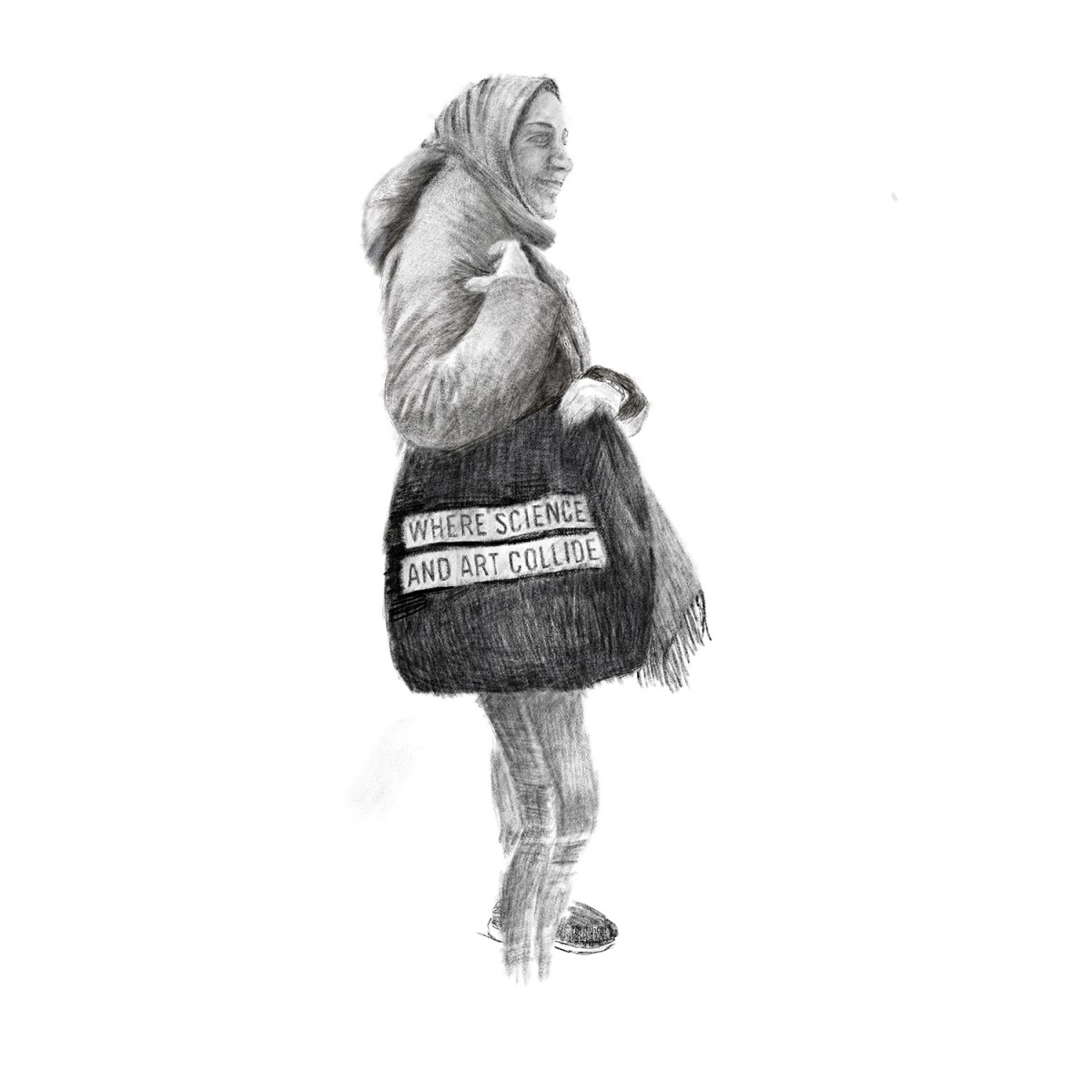 ---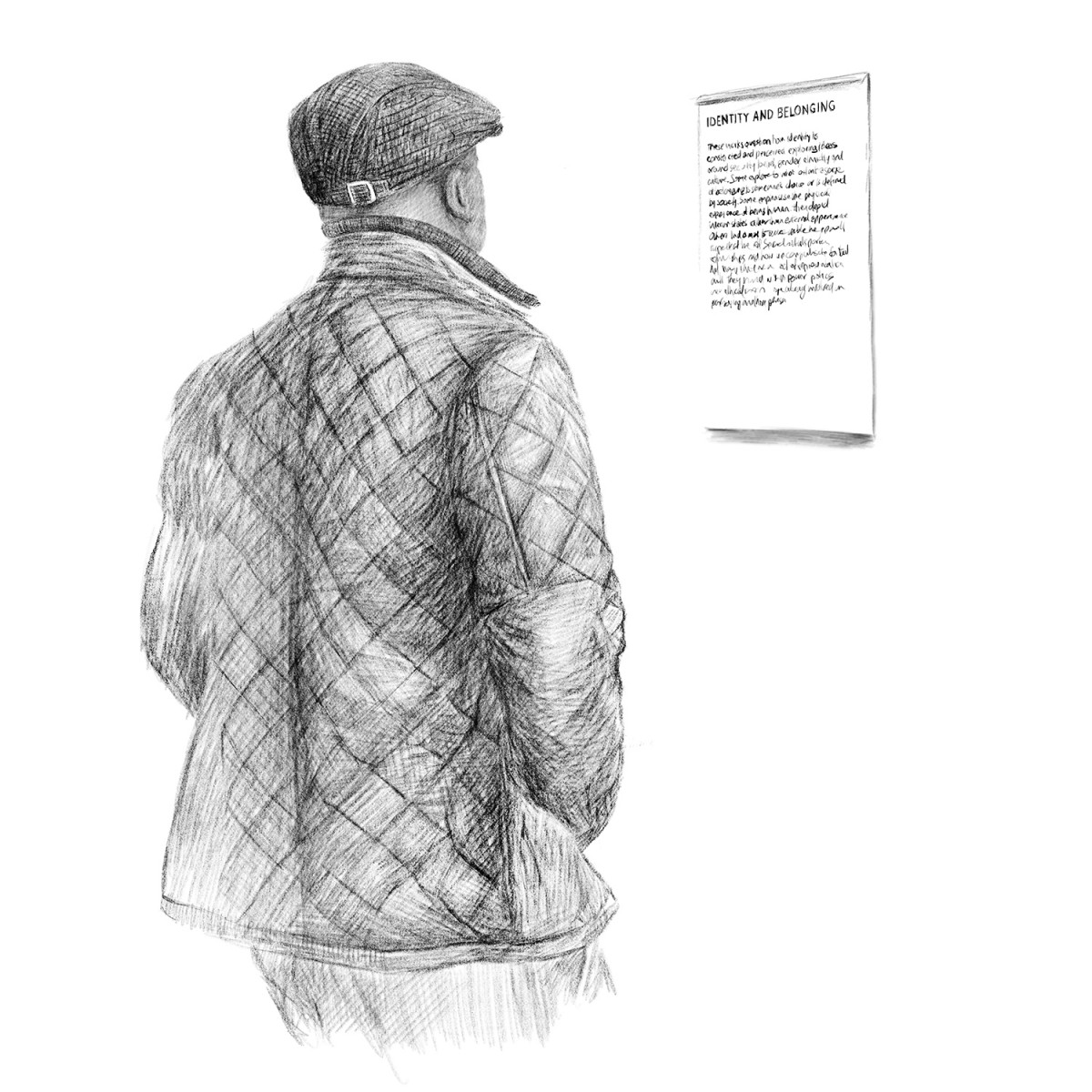 ---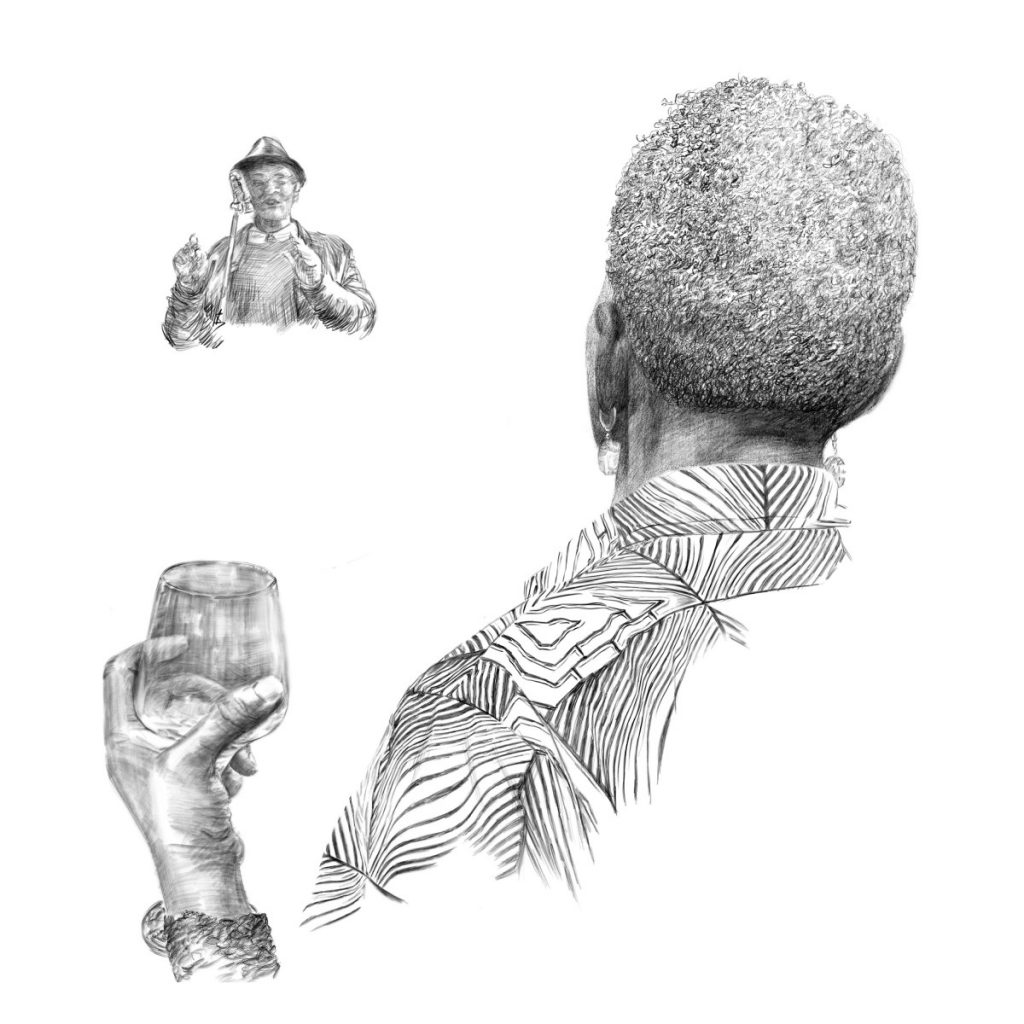 ---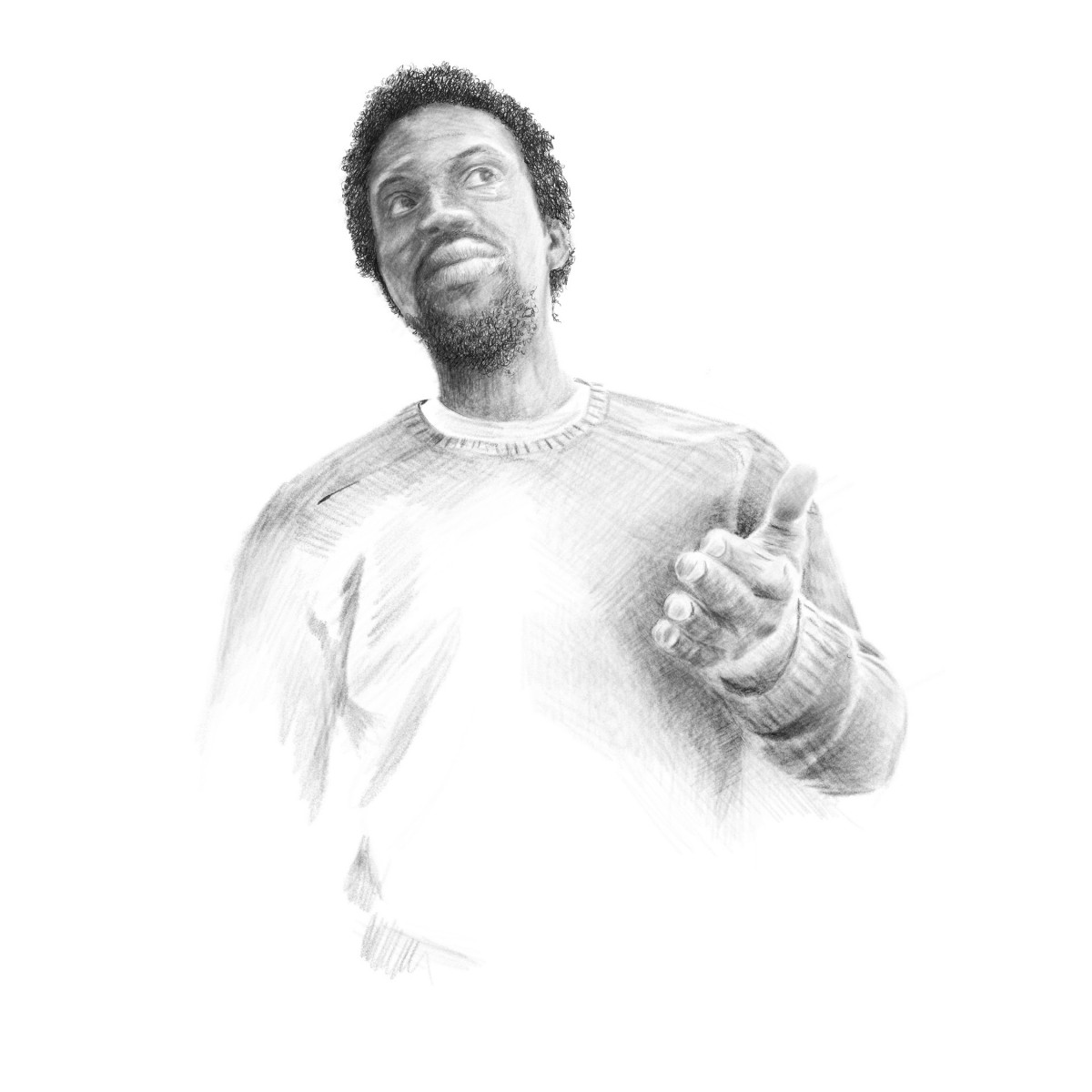 ---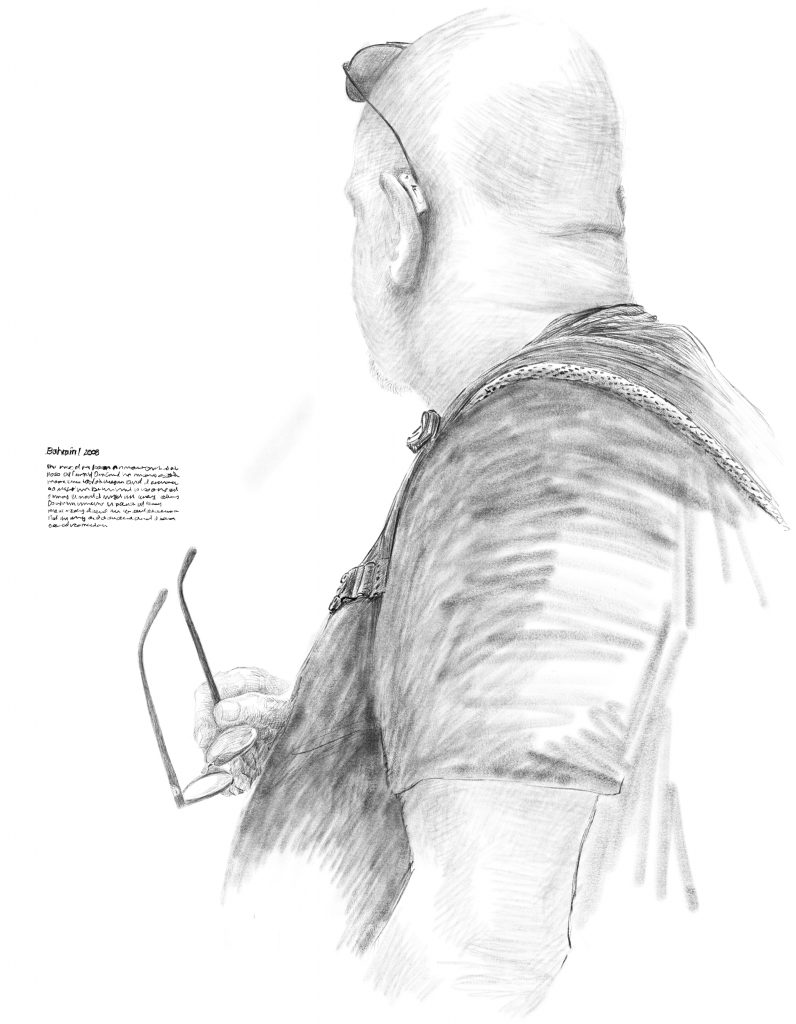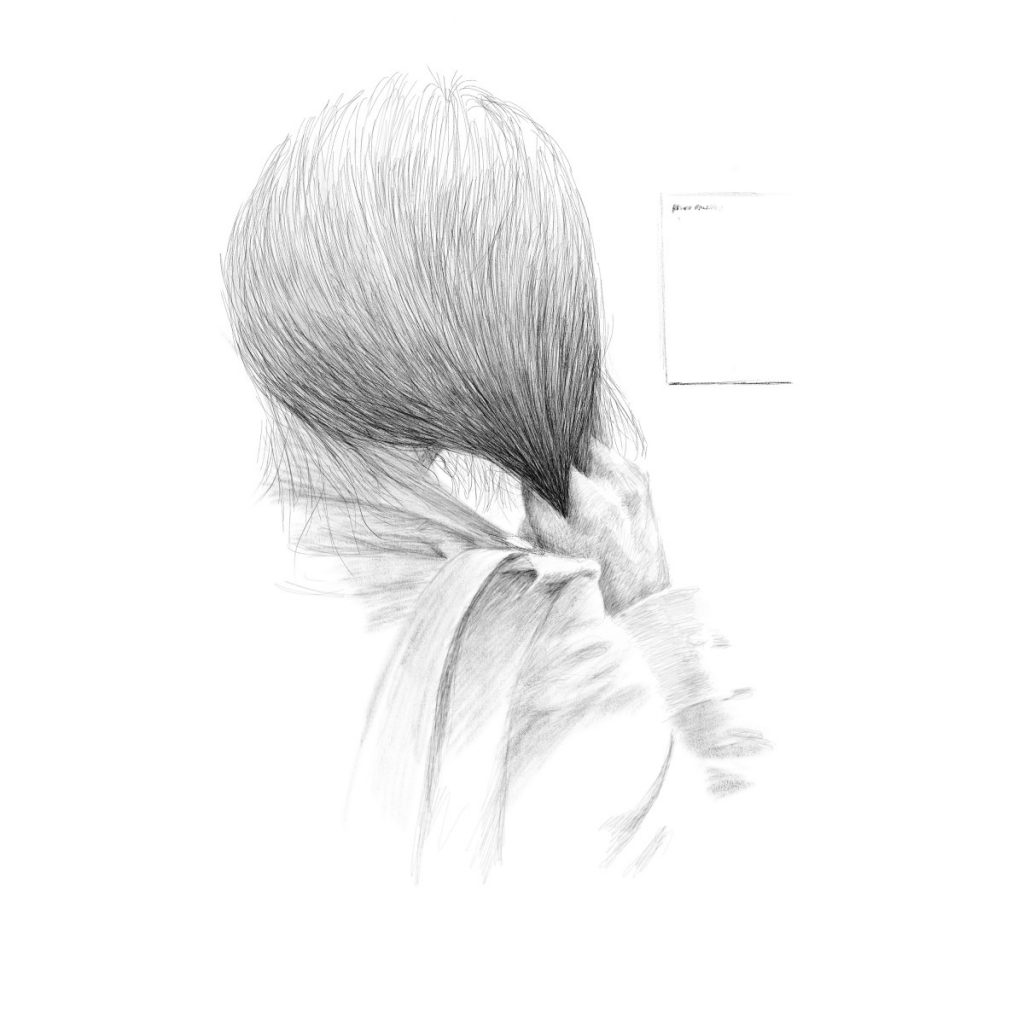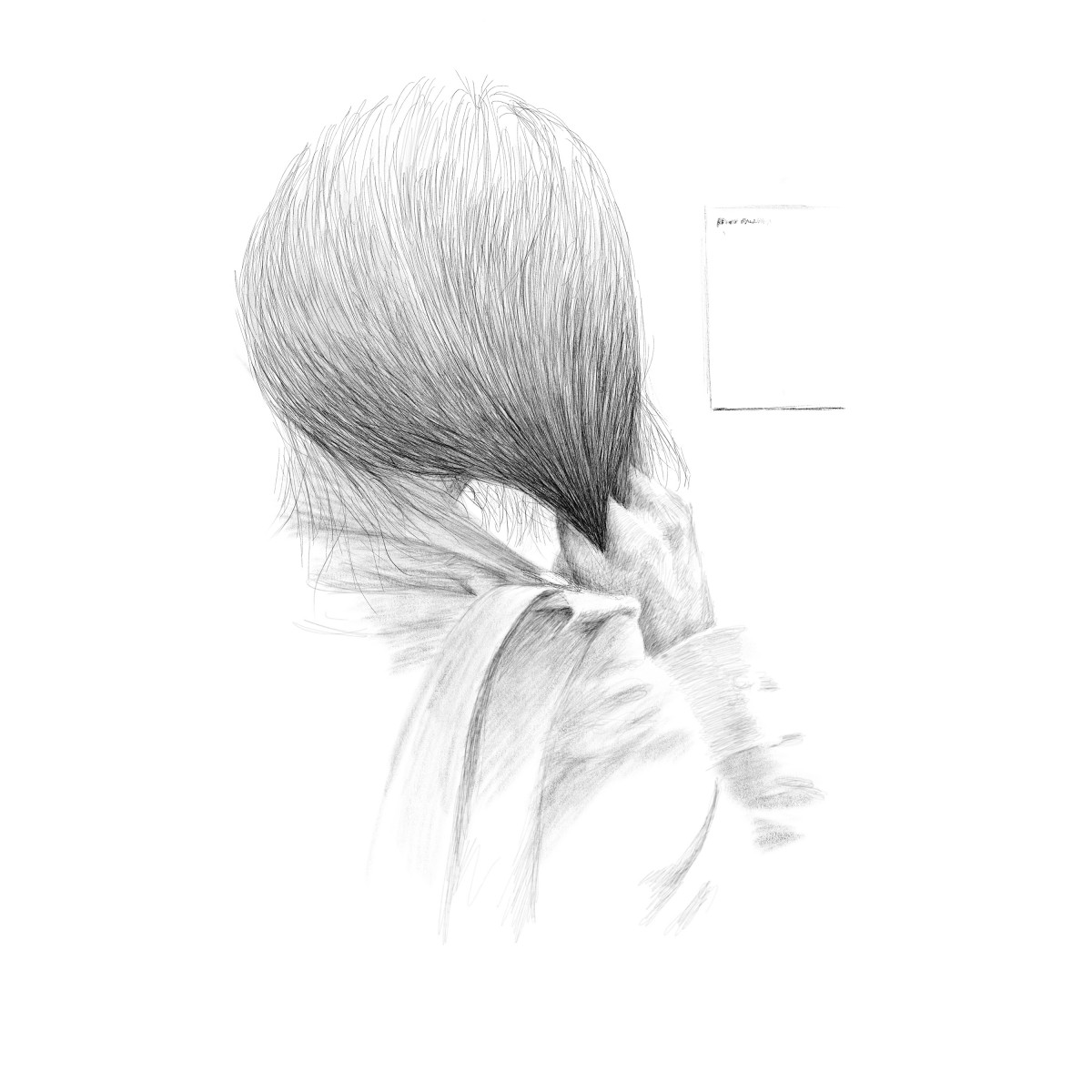 ---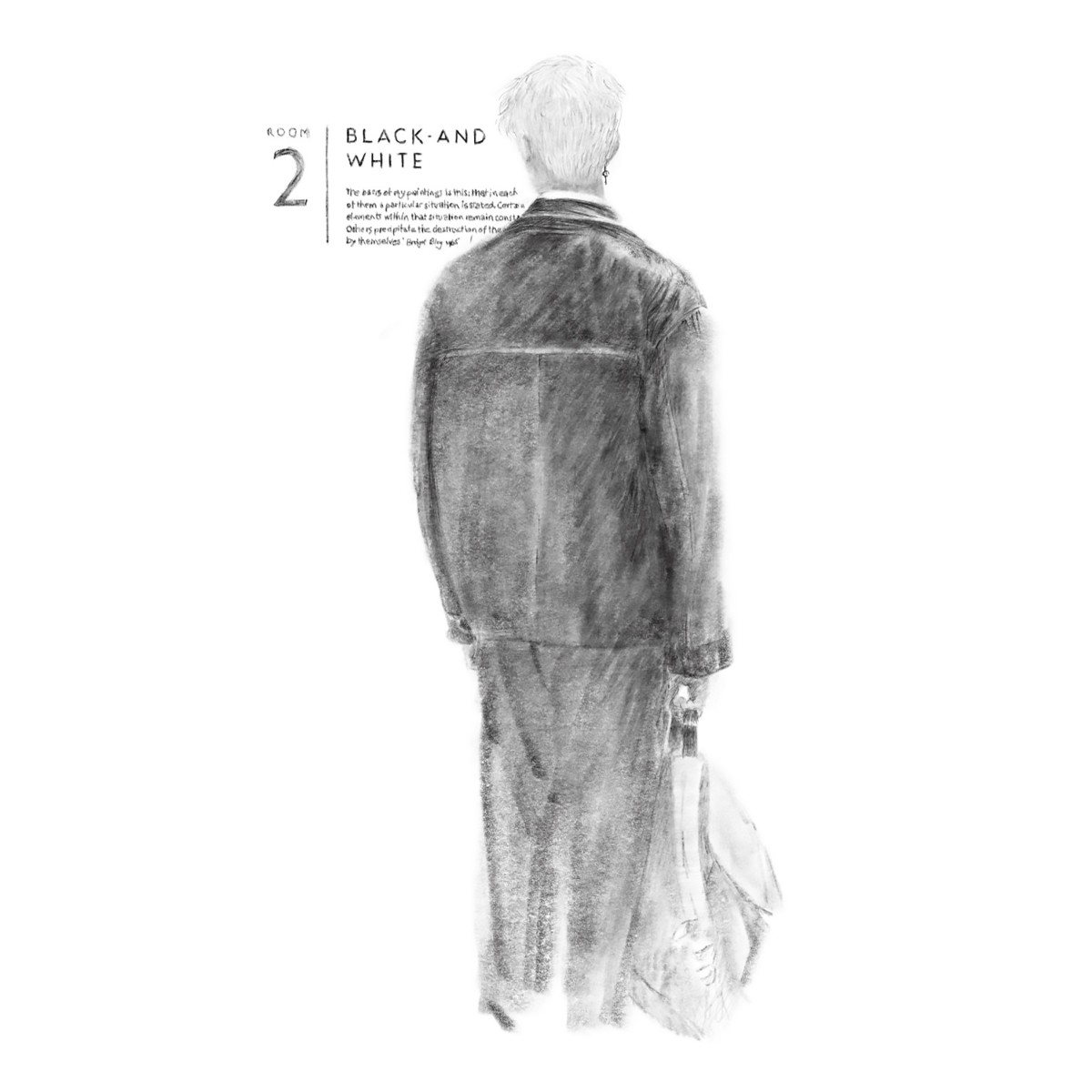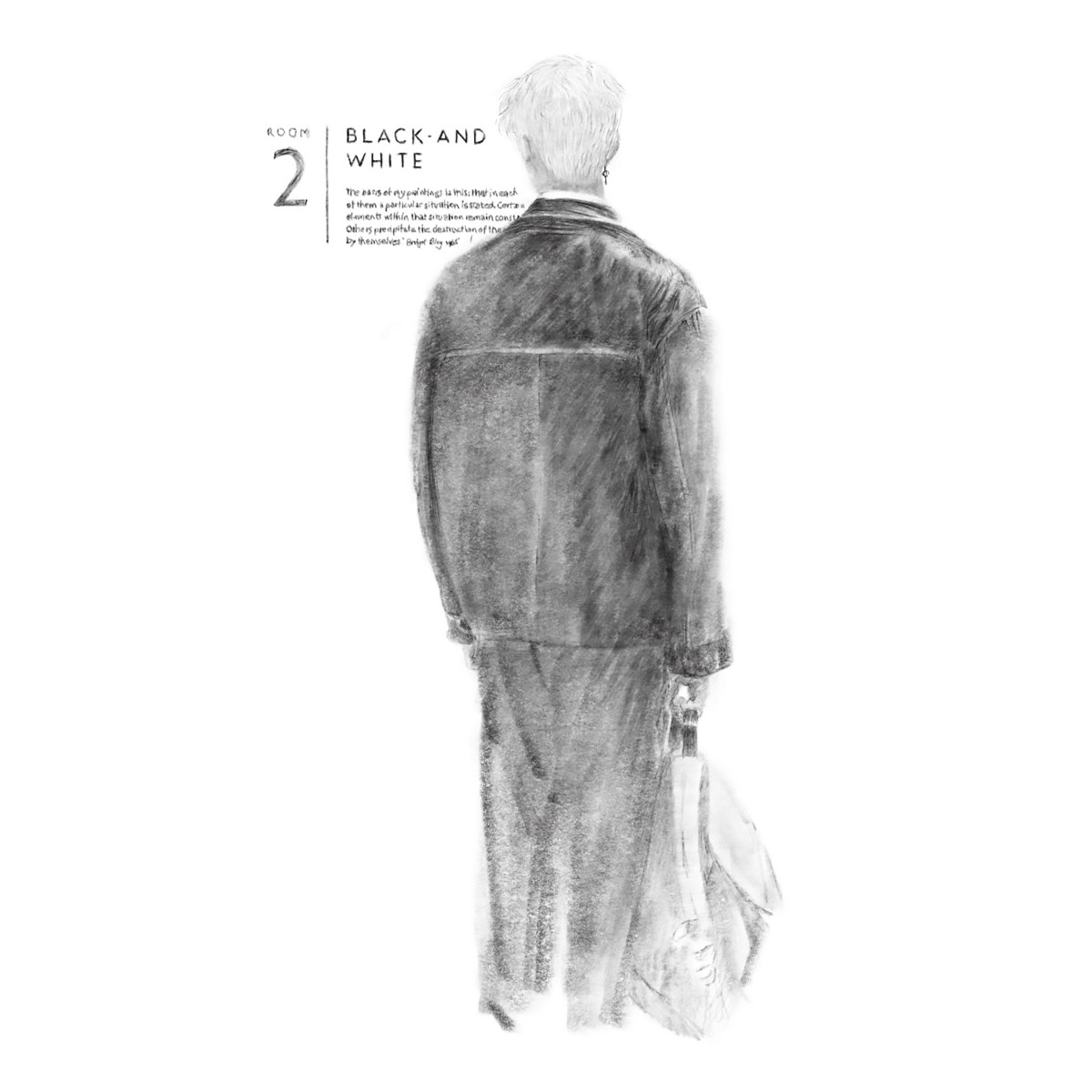 ---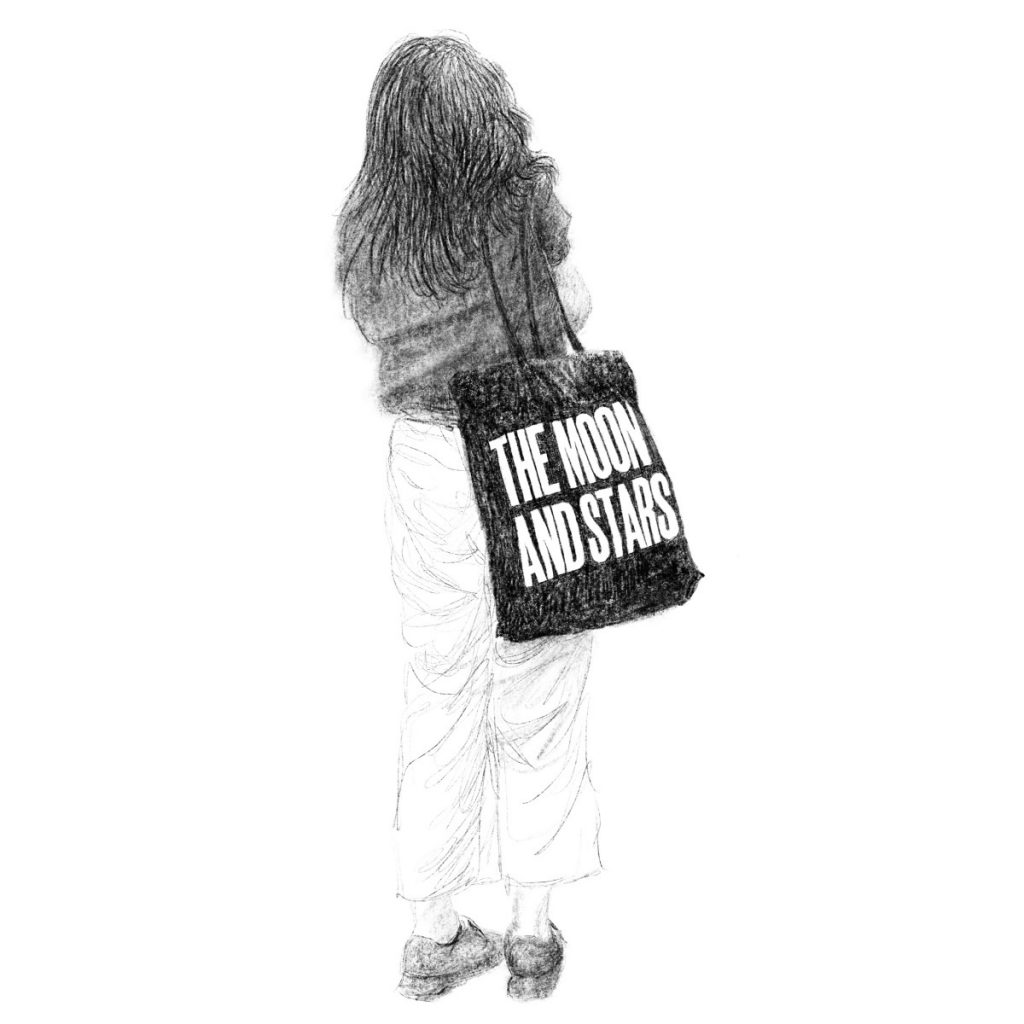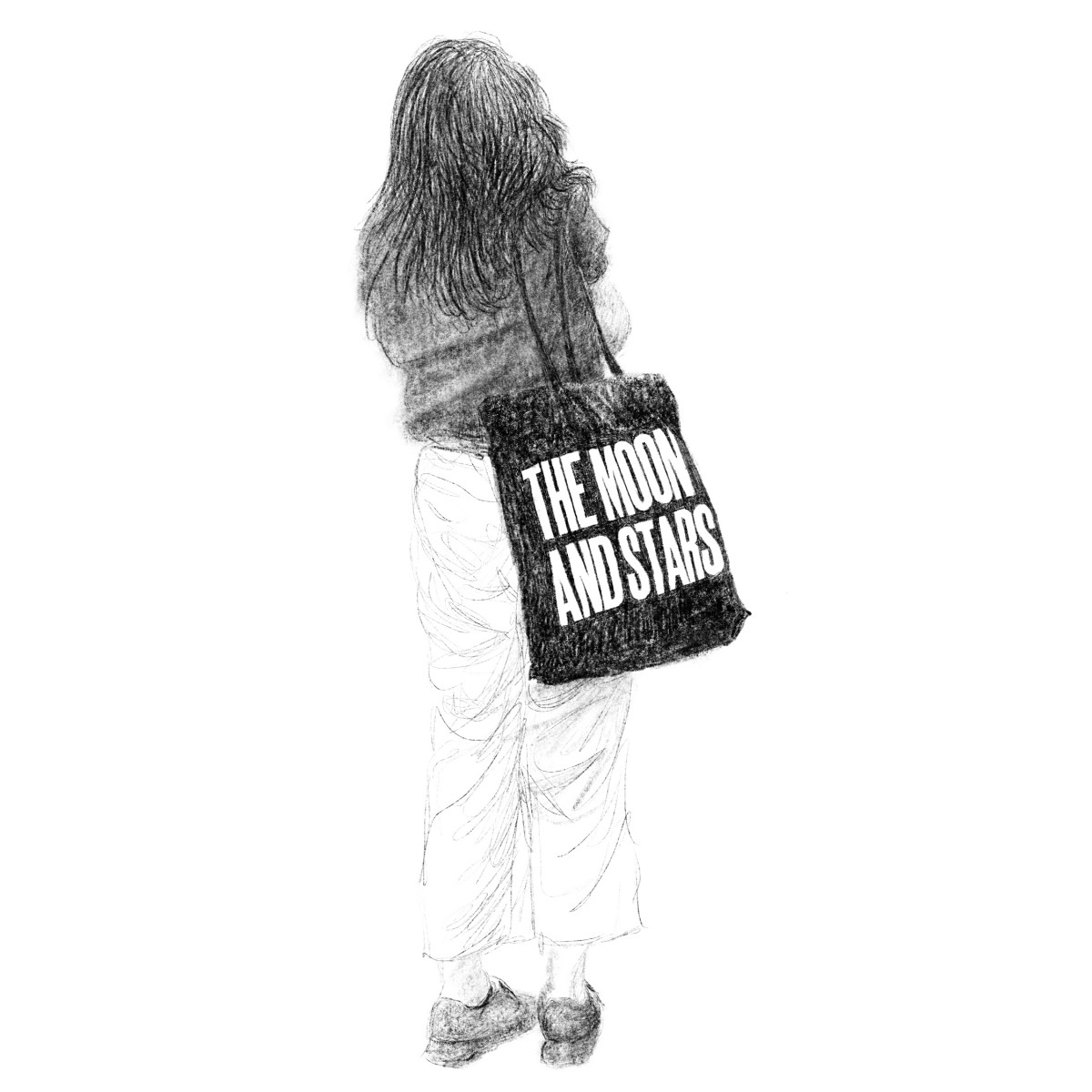 ---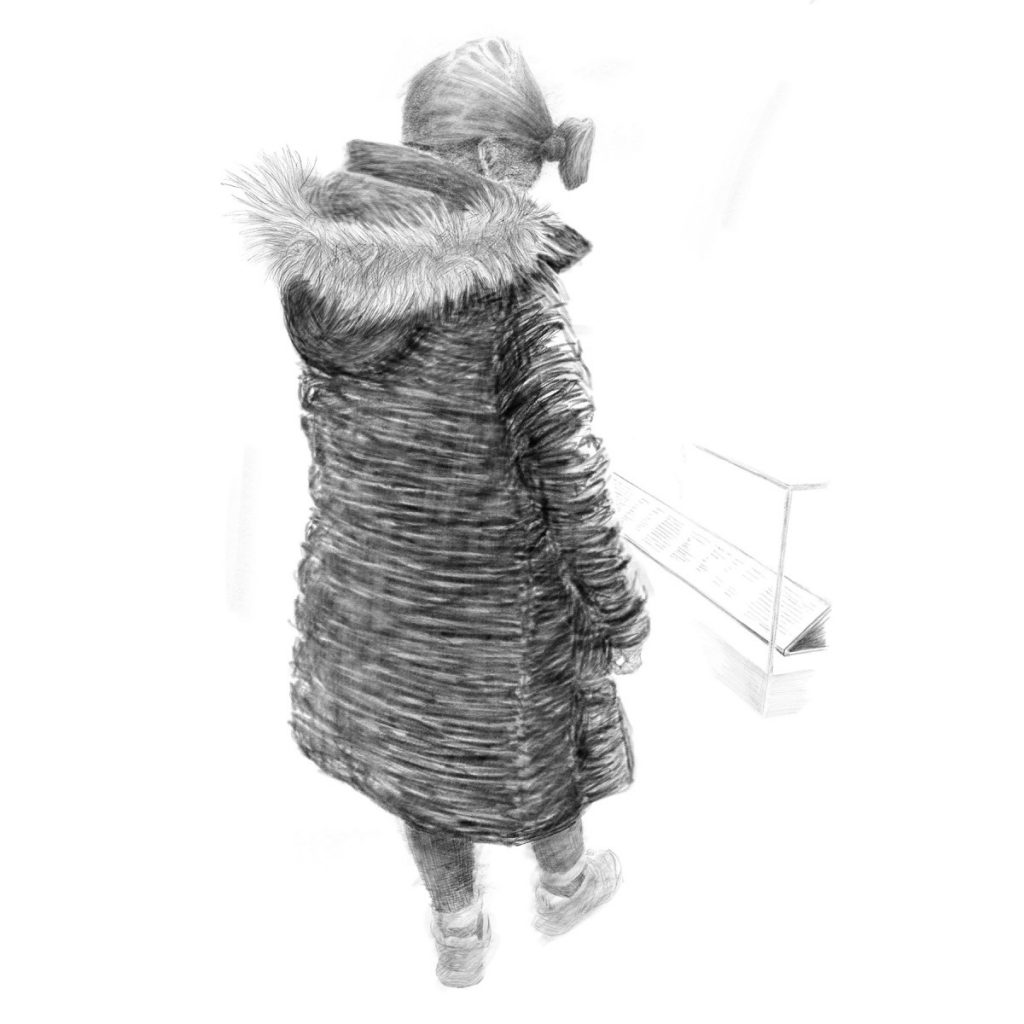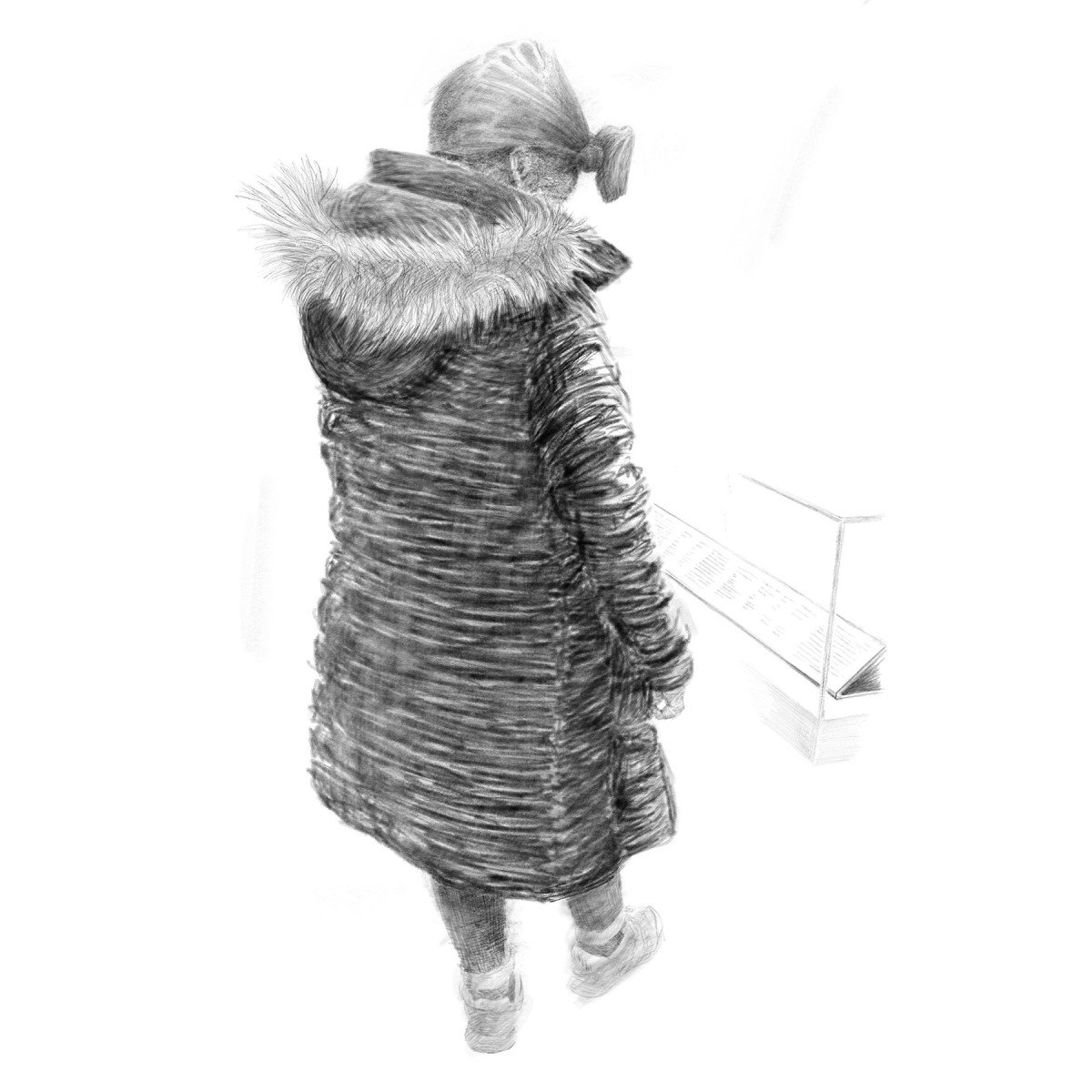 ---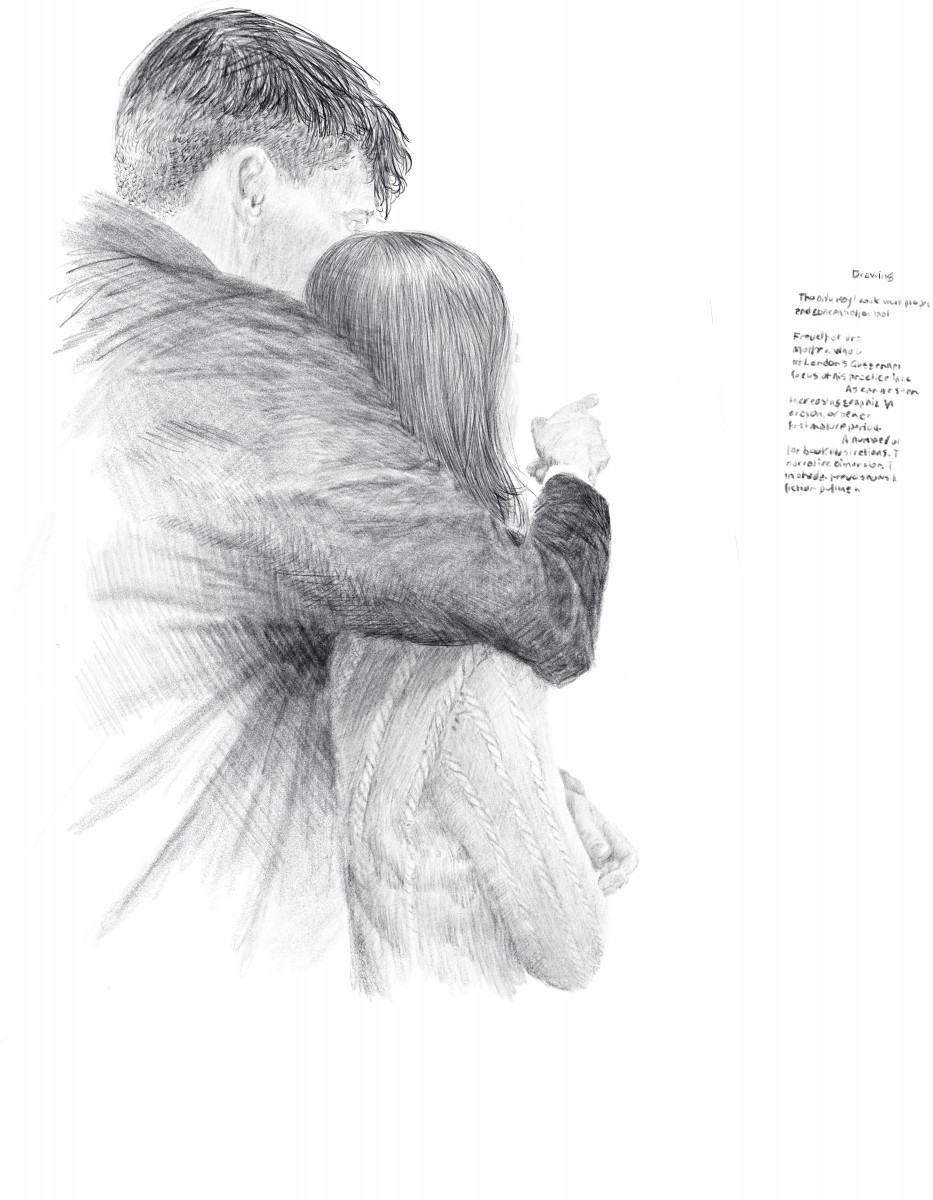 ---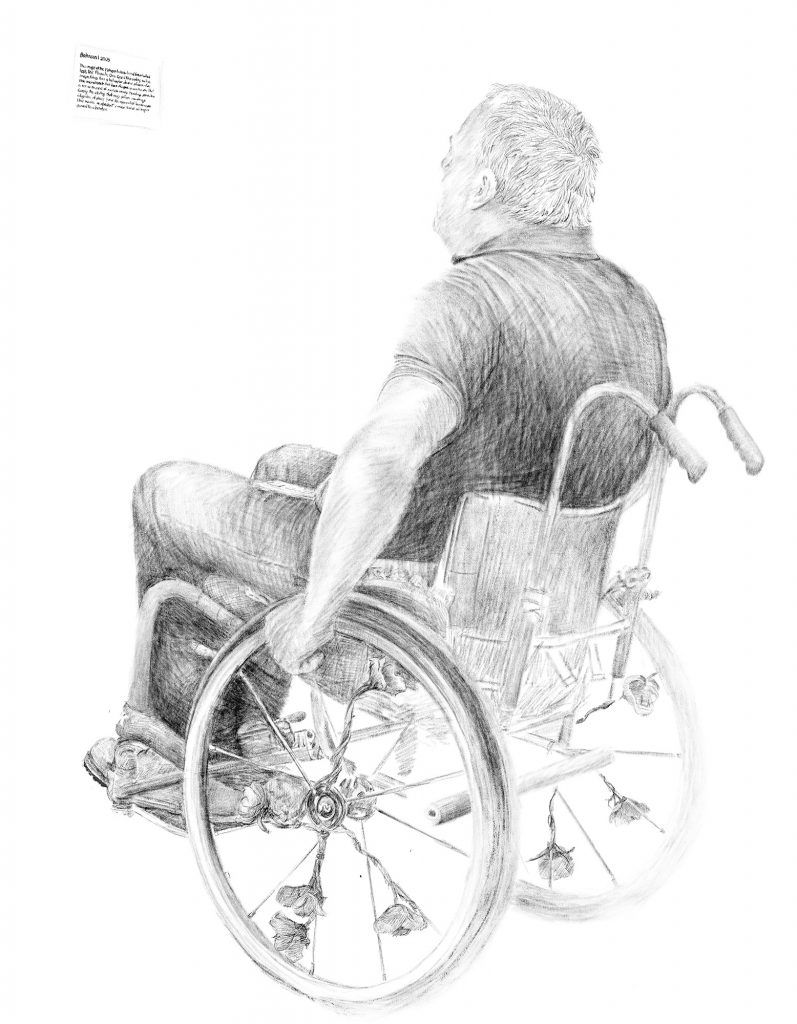 ---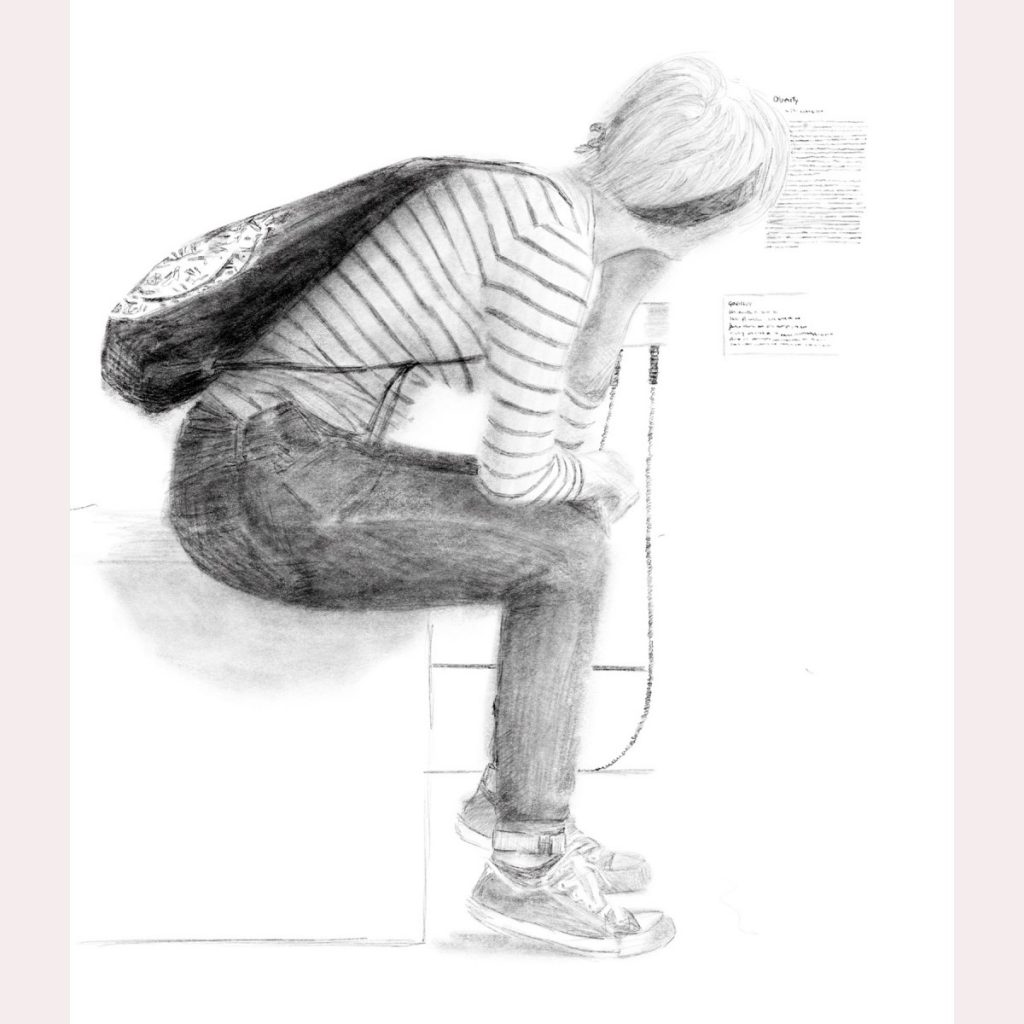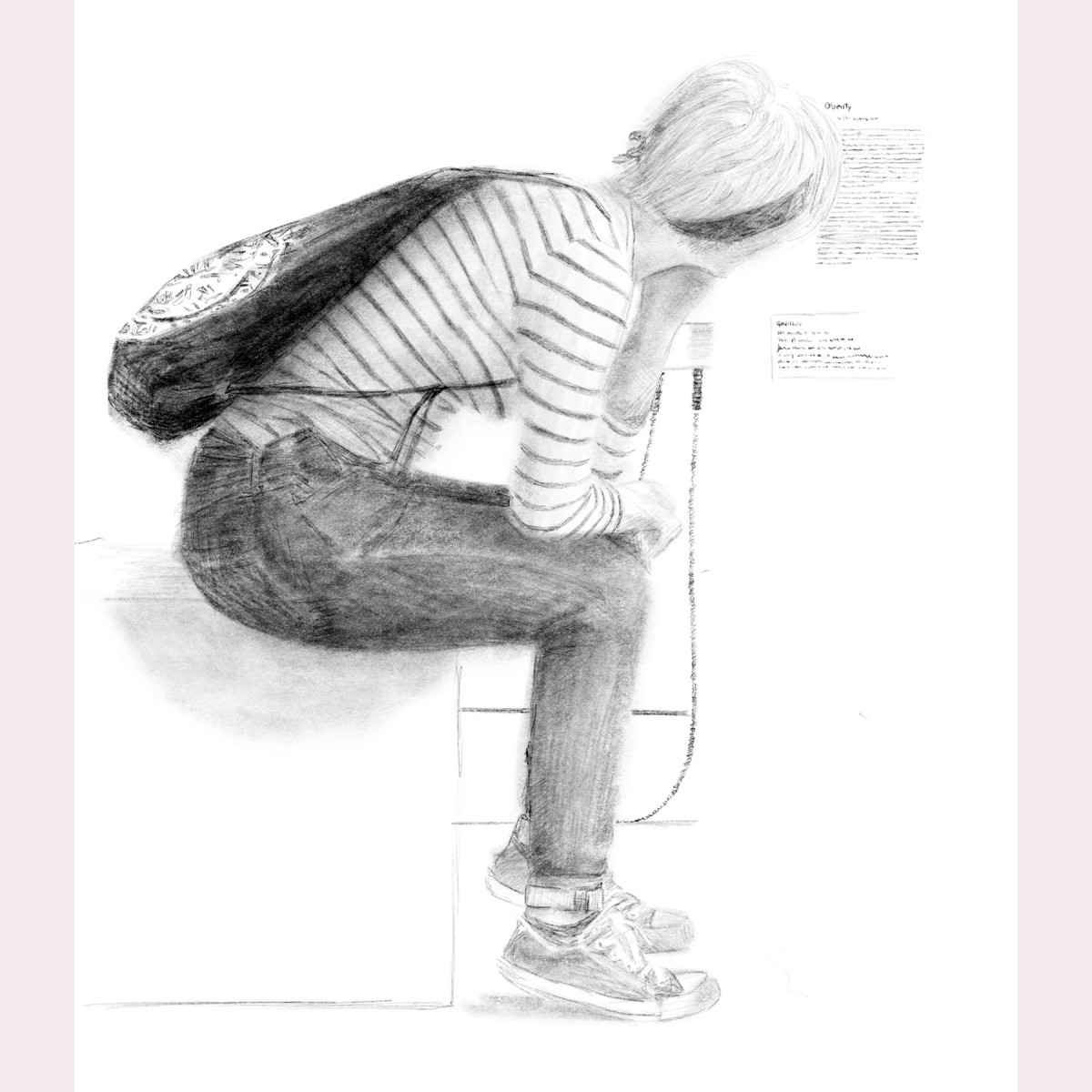 ---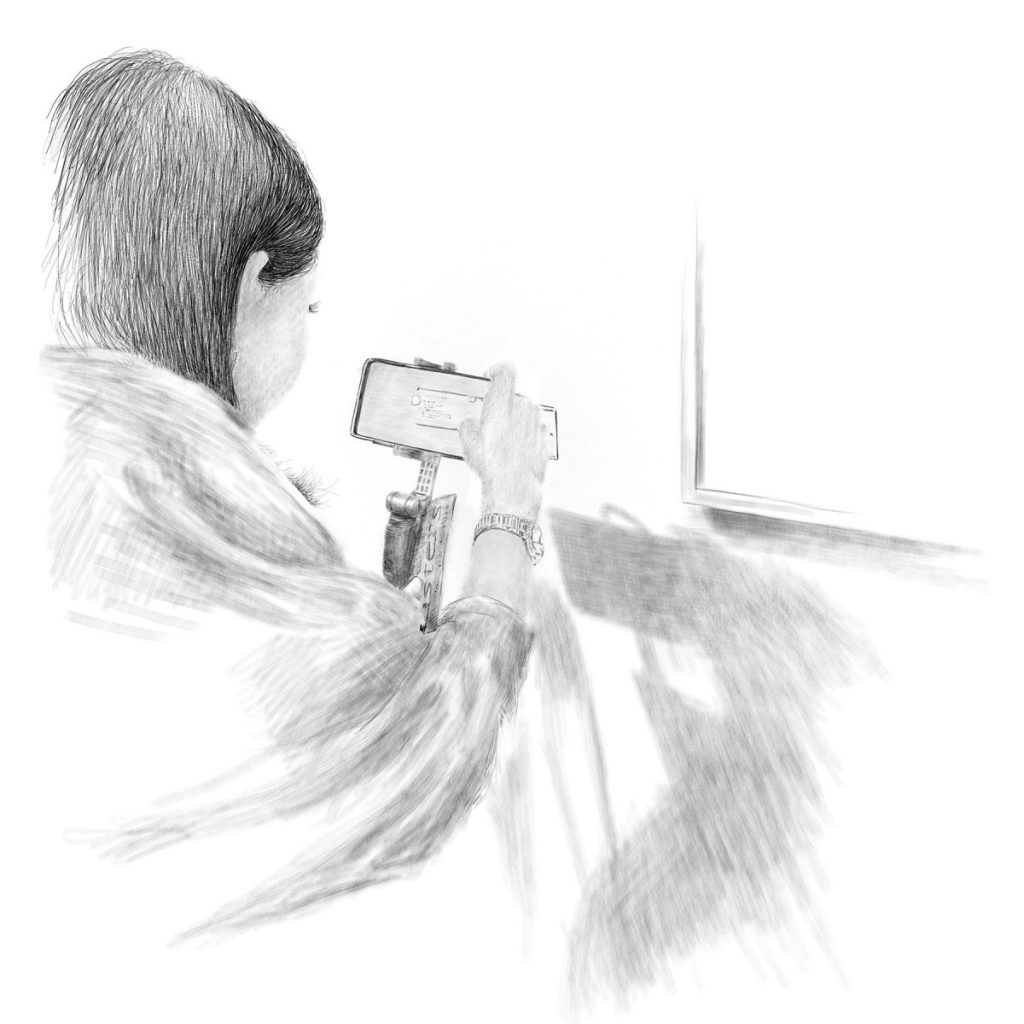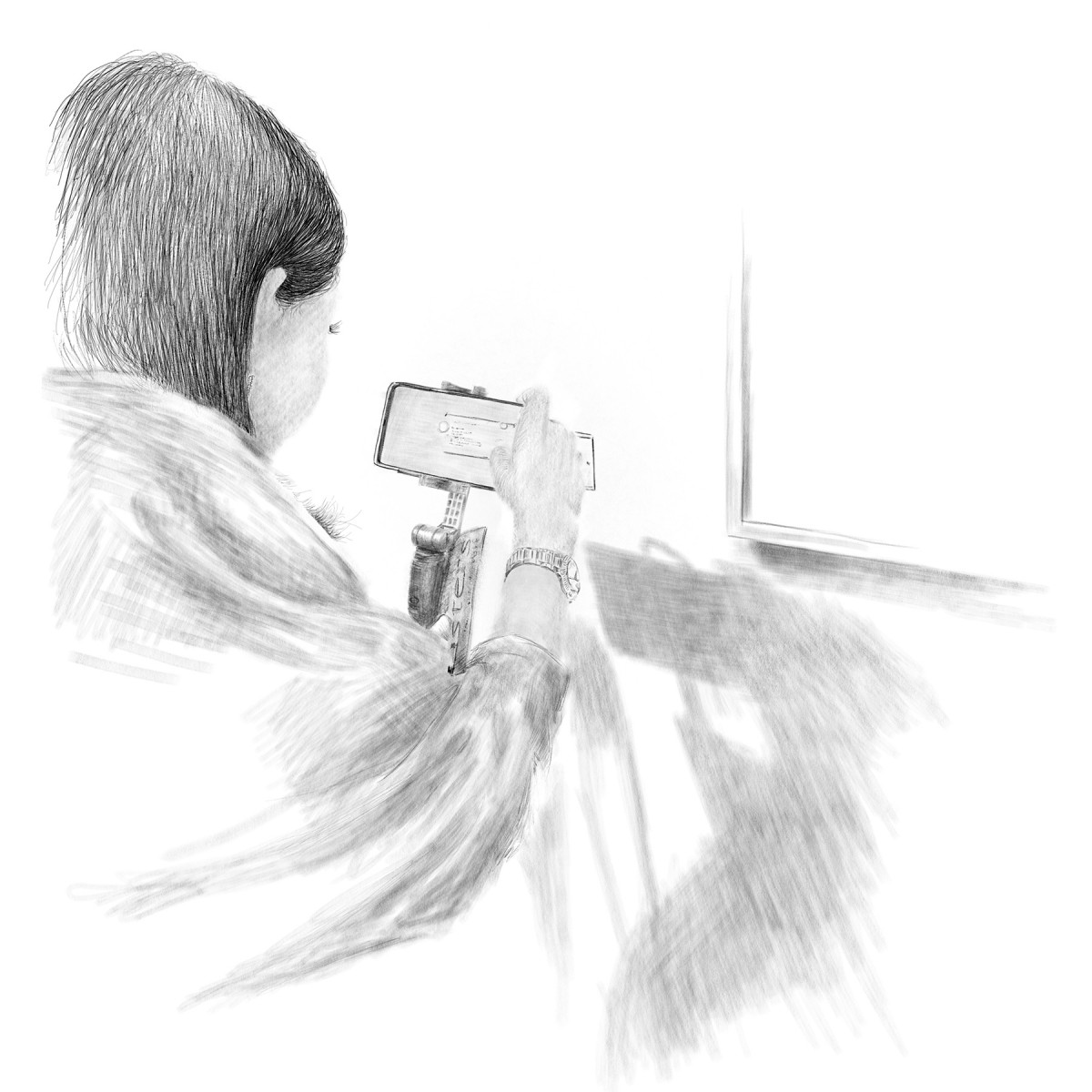 ---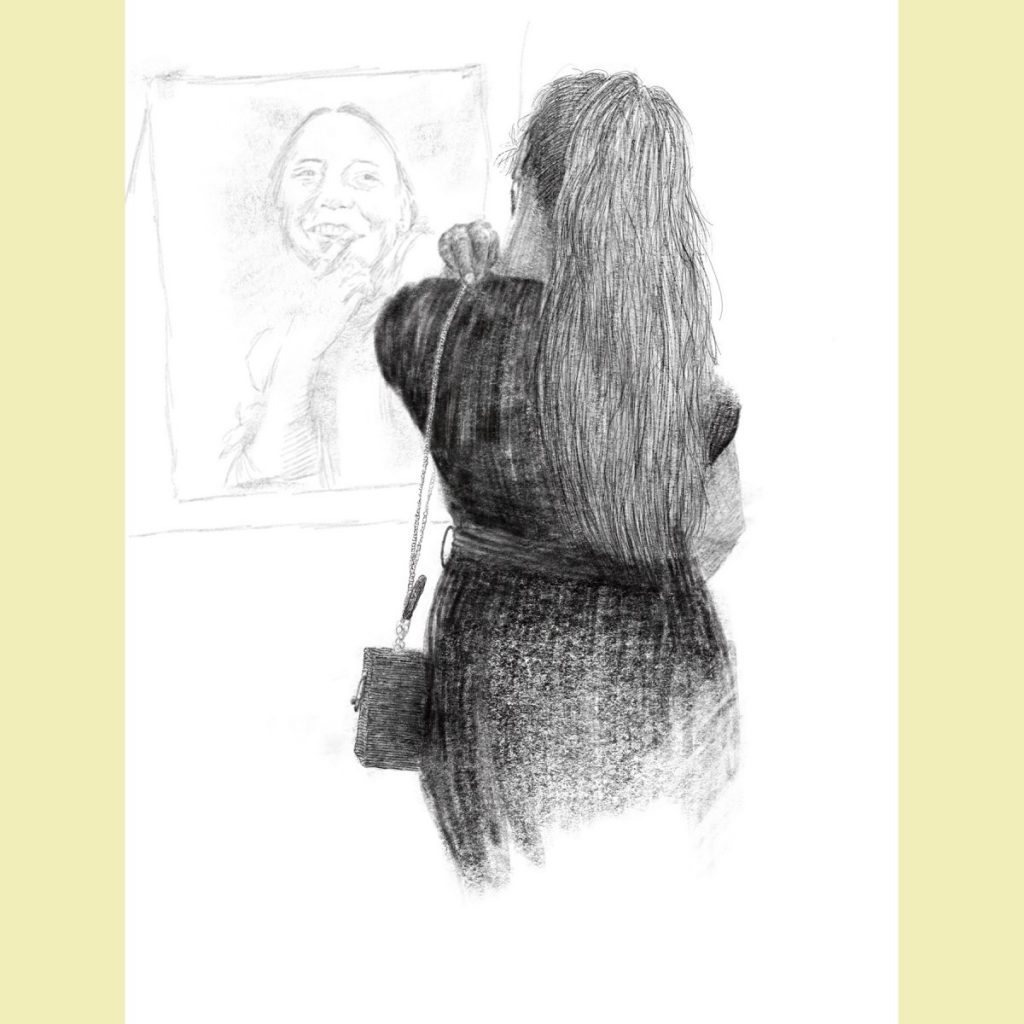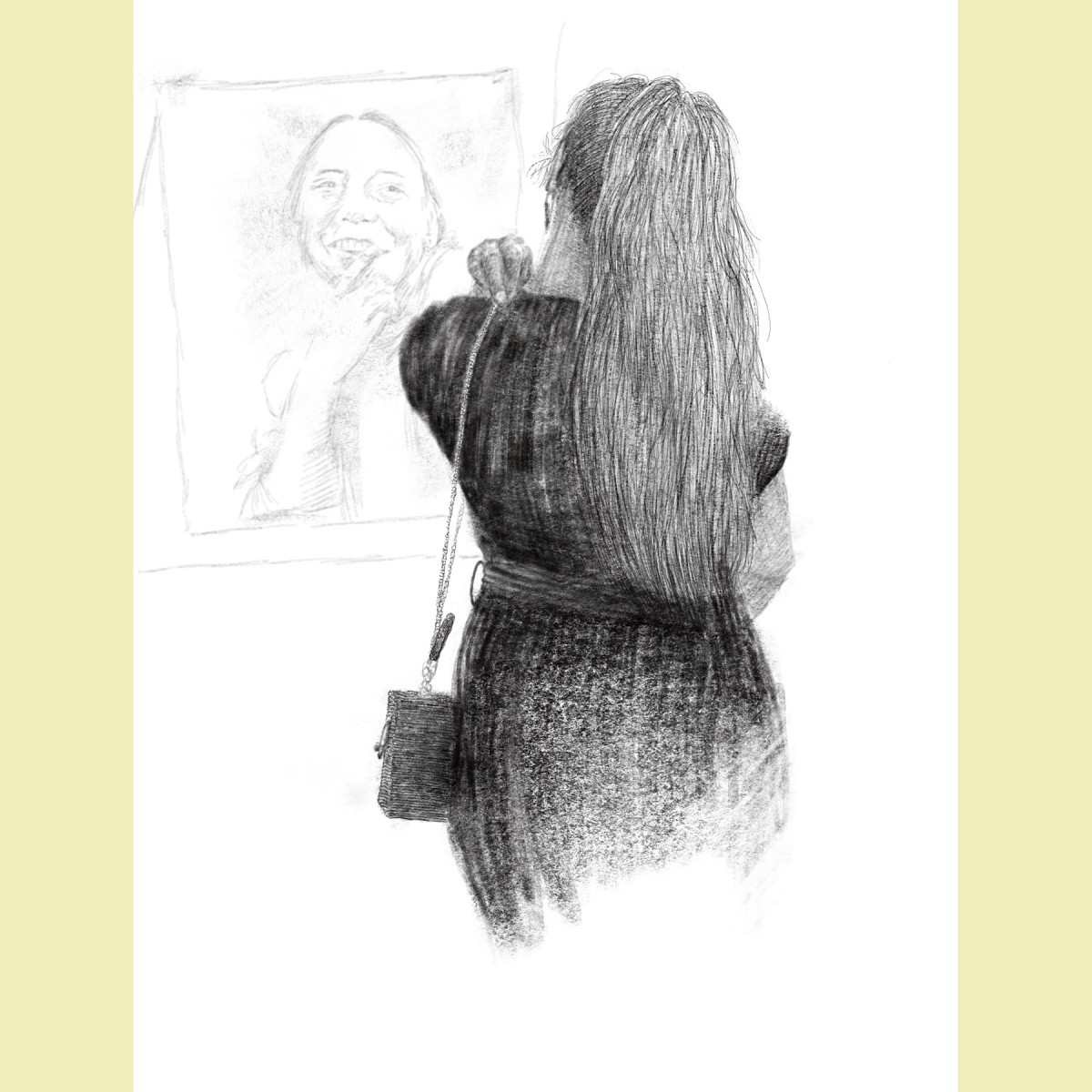 ---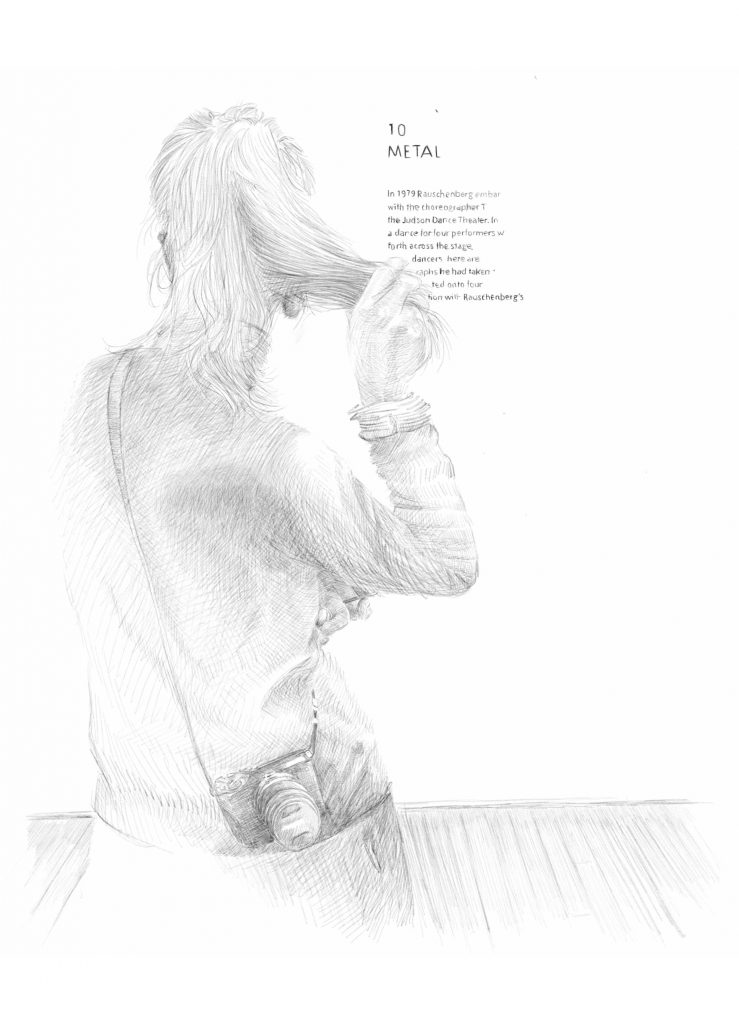 ---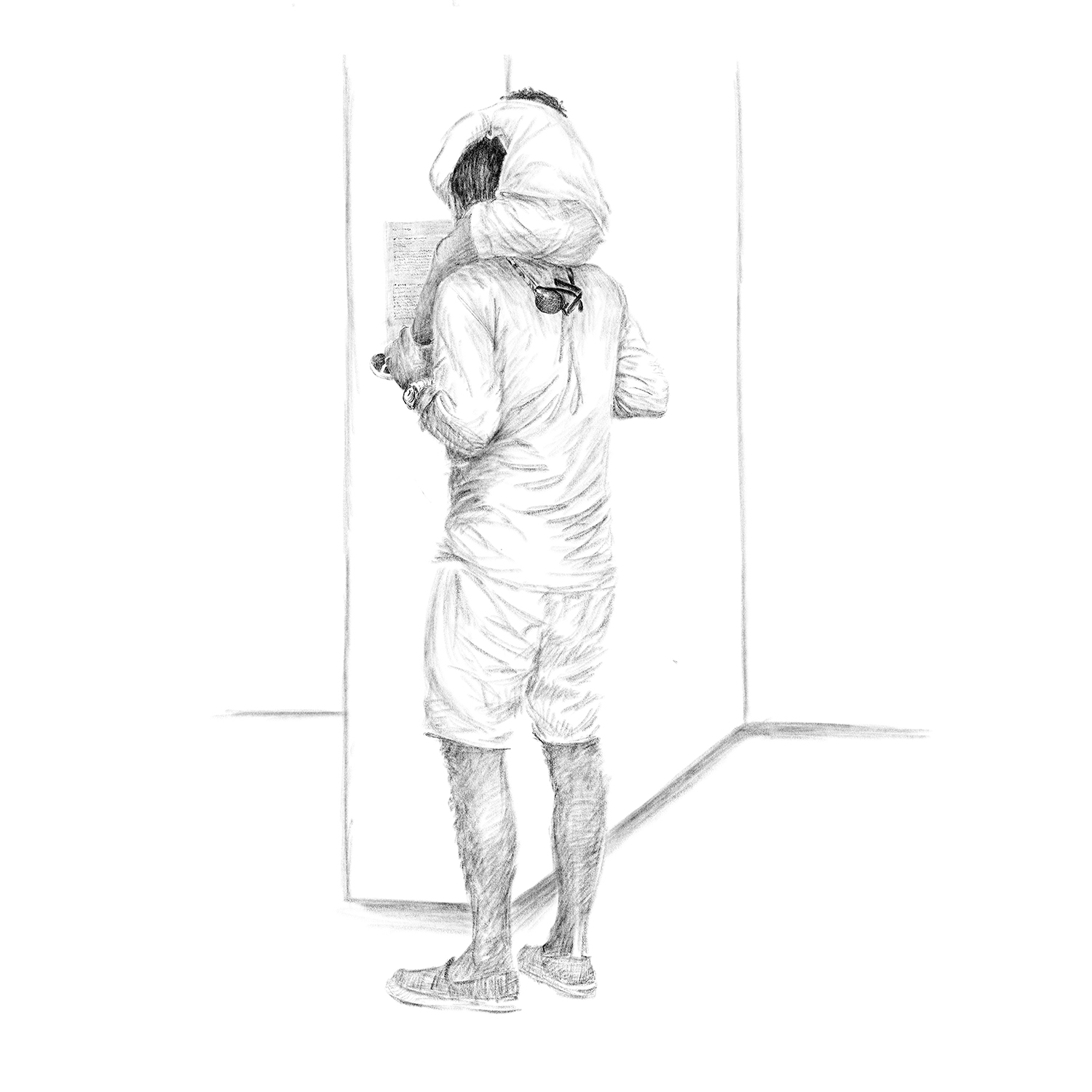 ---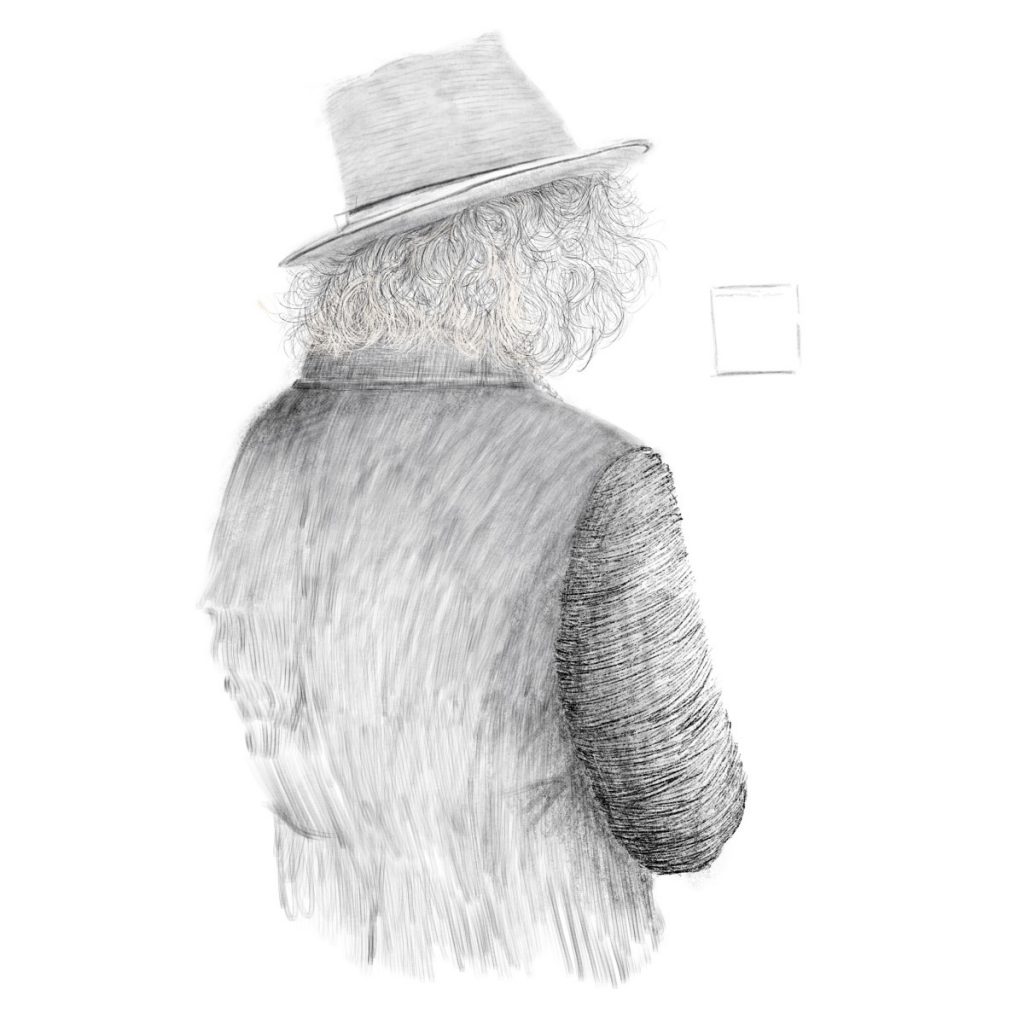 ---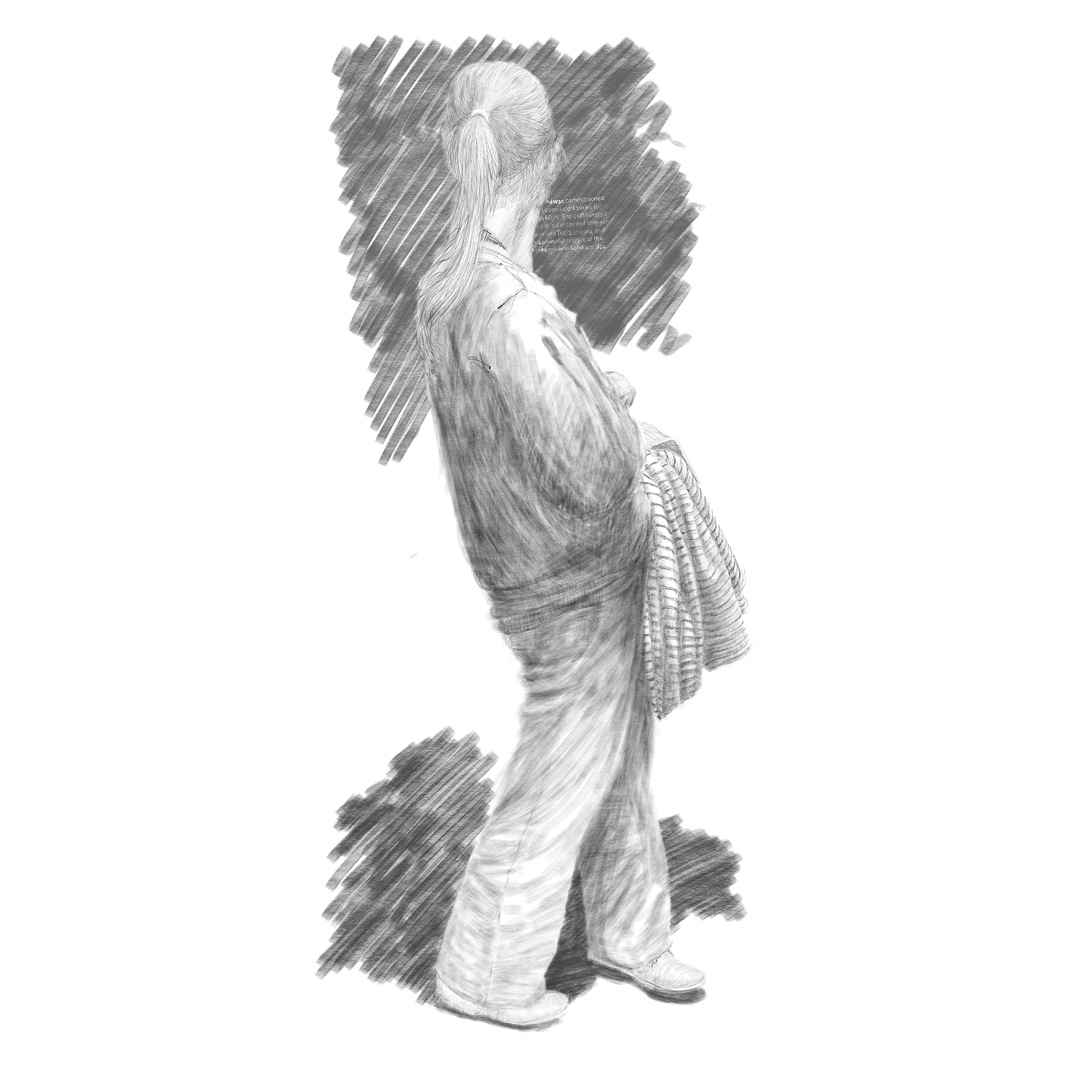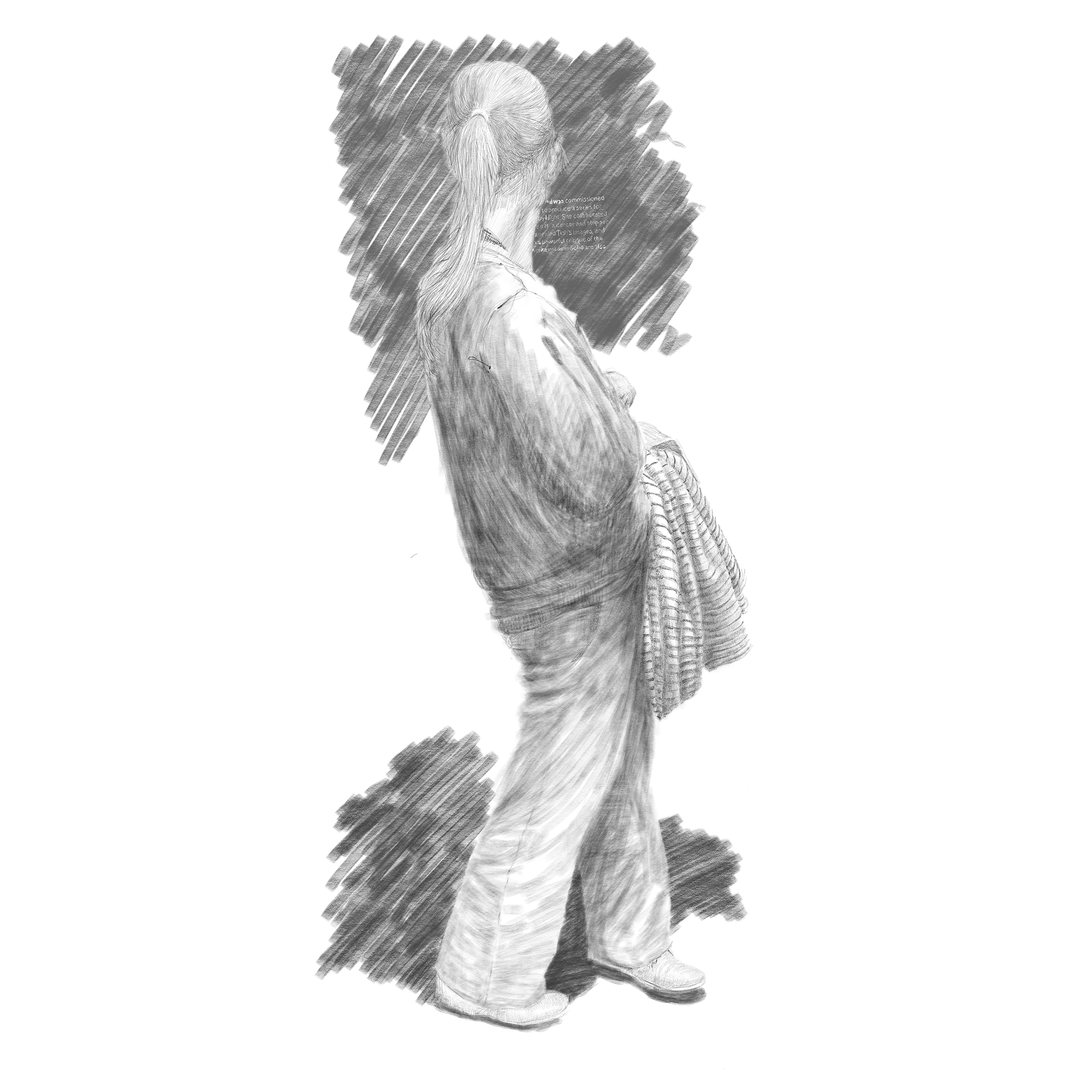 ---
---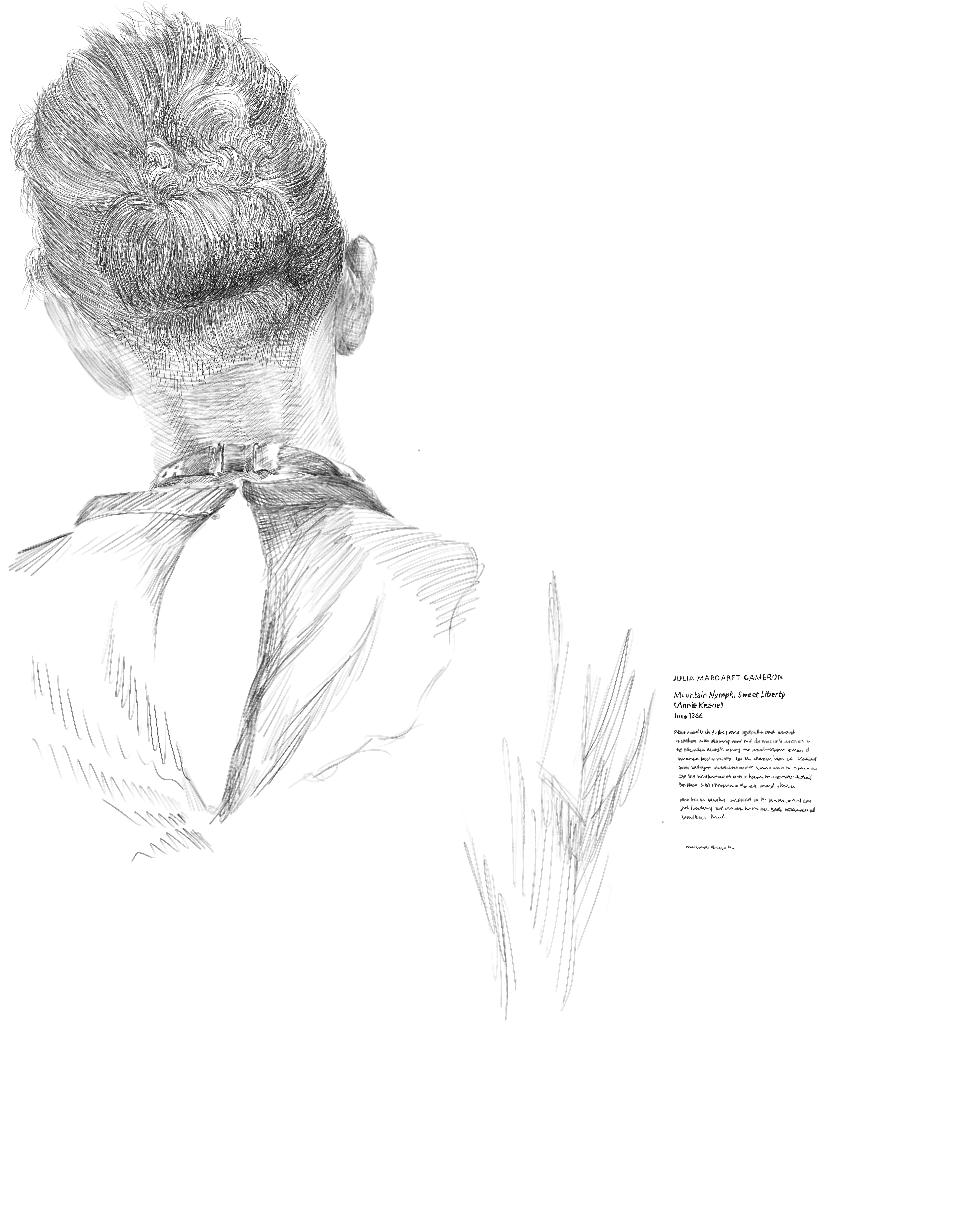 ---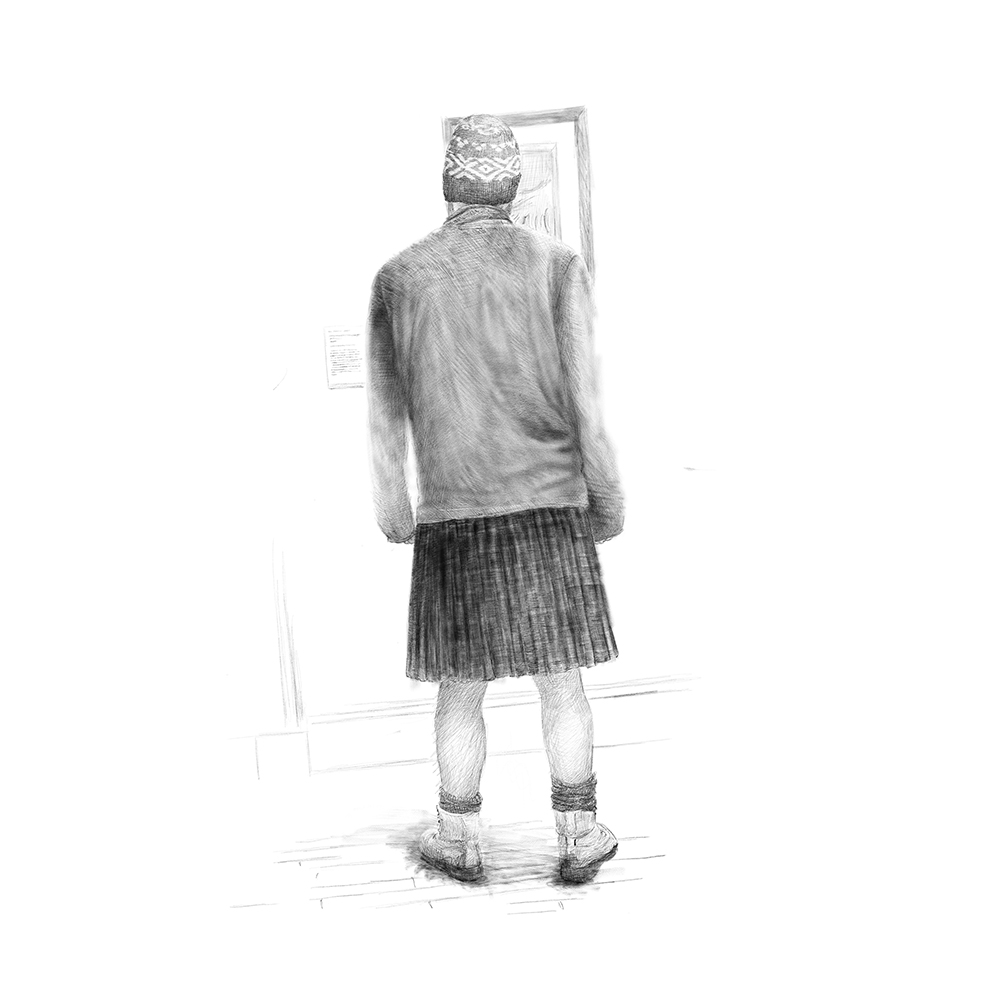 The National Collection. 2017. Dean Gallery
---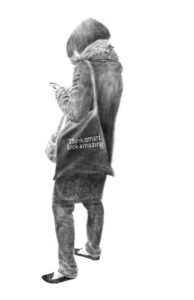 Think Smart. Look Amazing. Farringdon, London 2022
---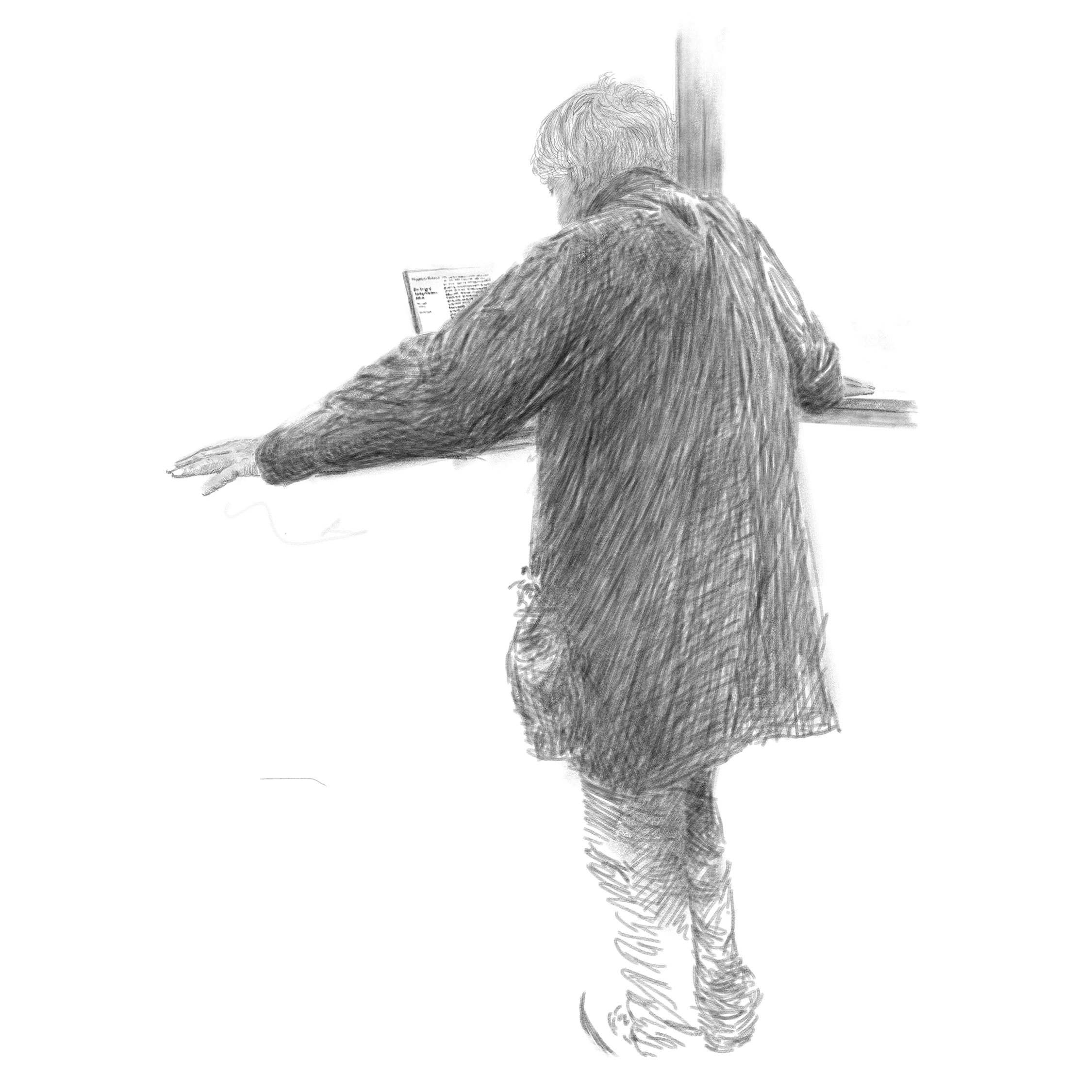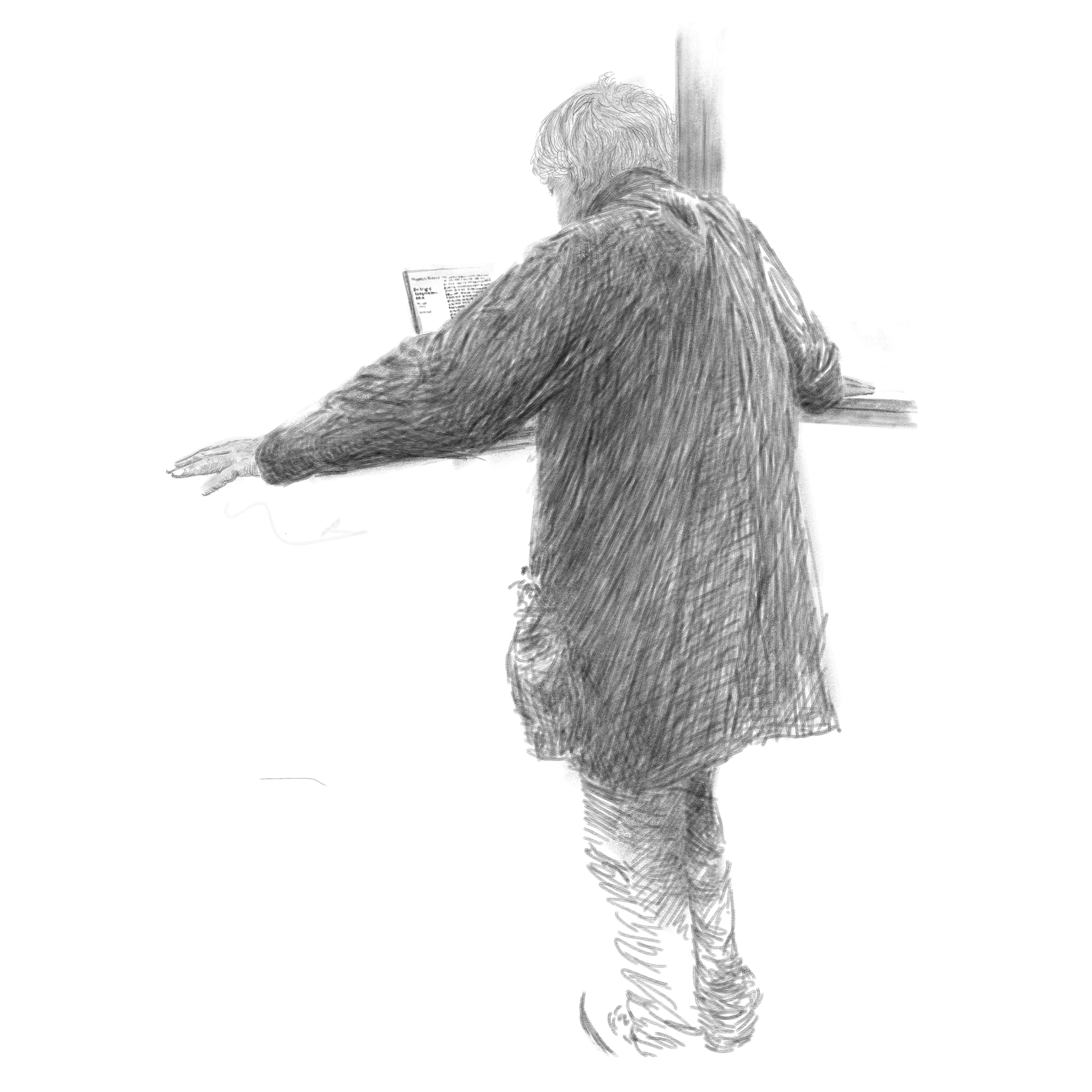 ---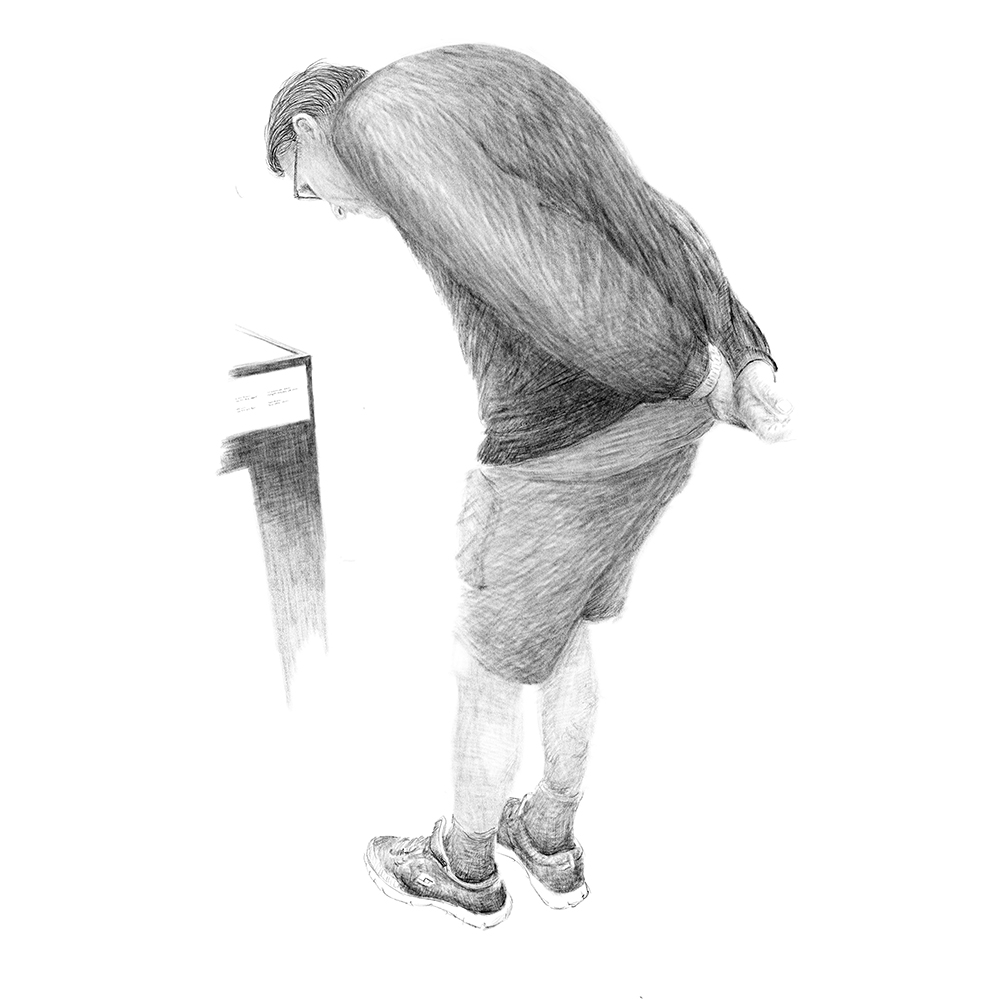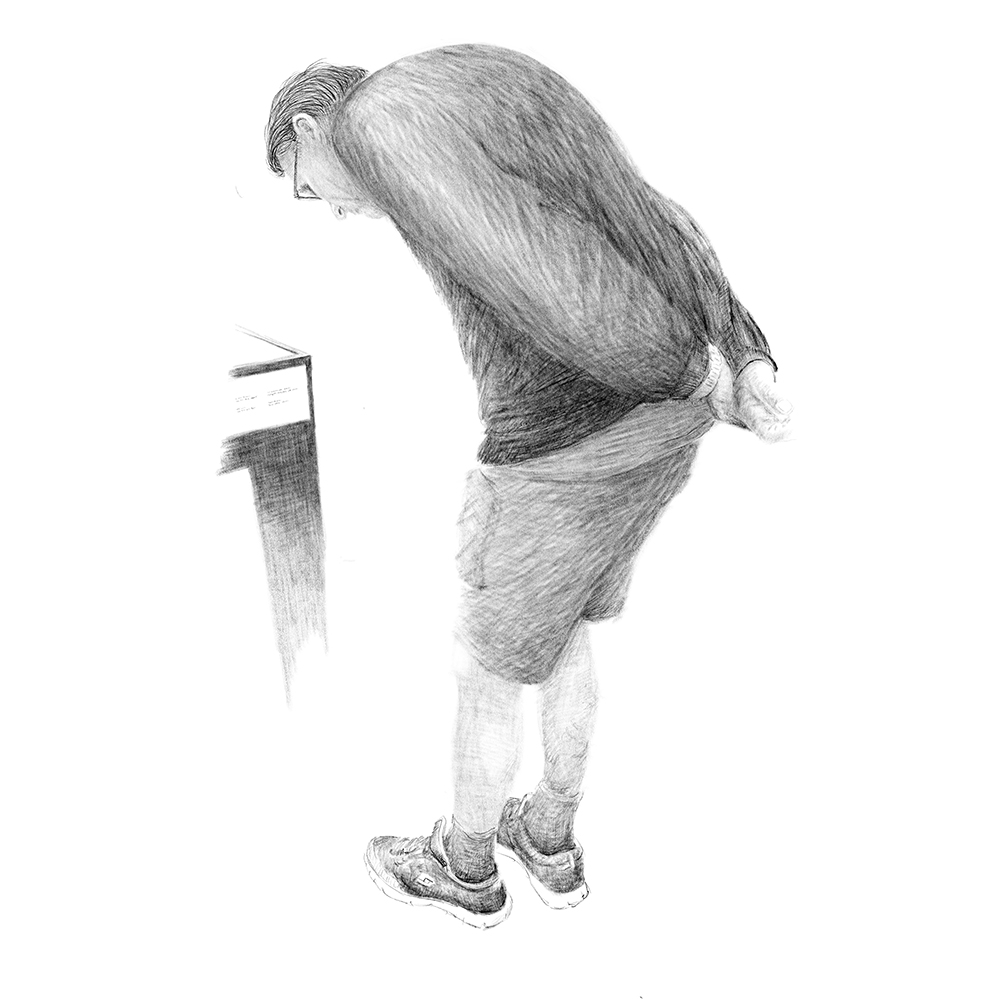 ---
---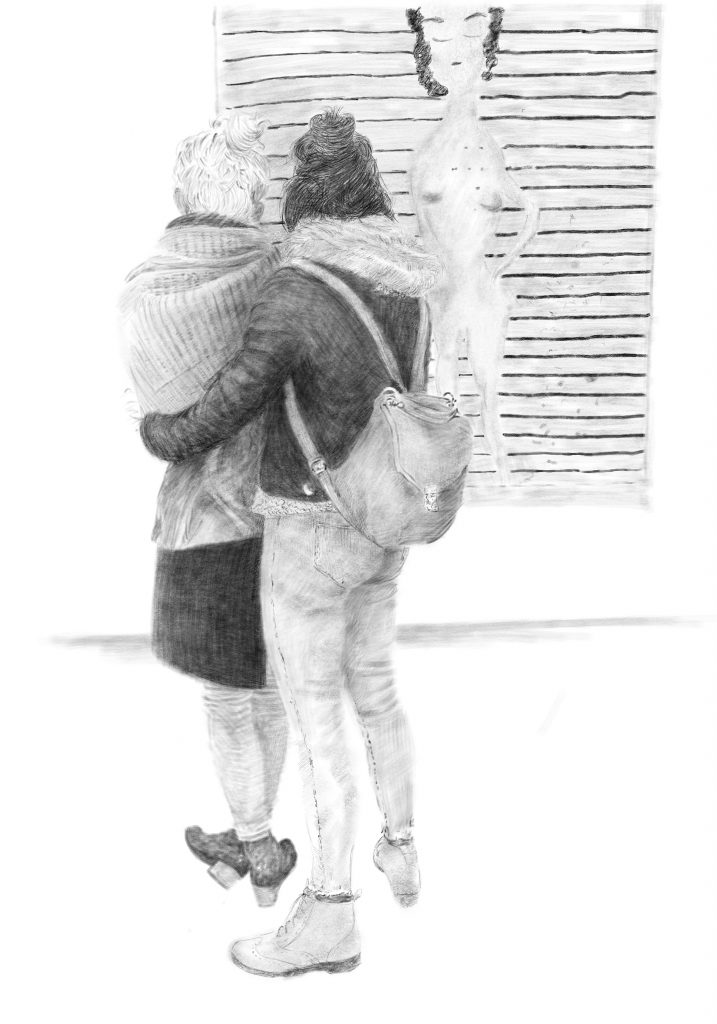 ---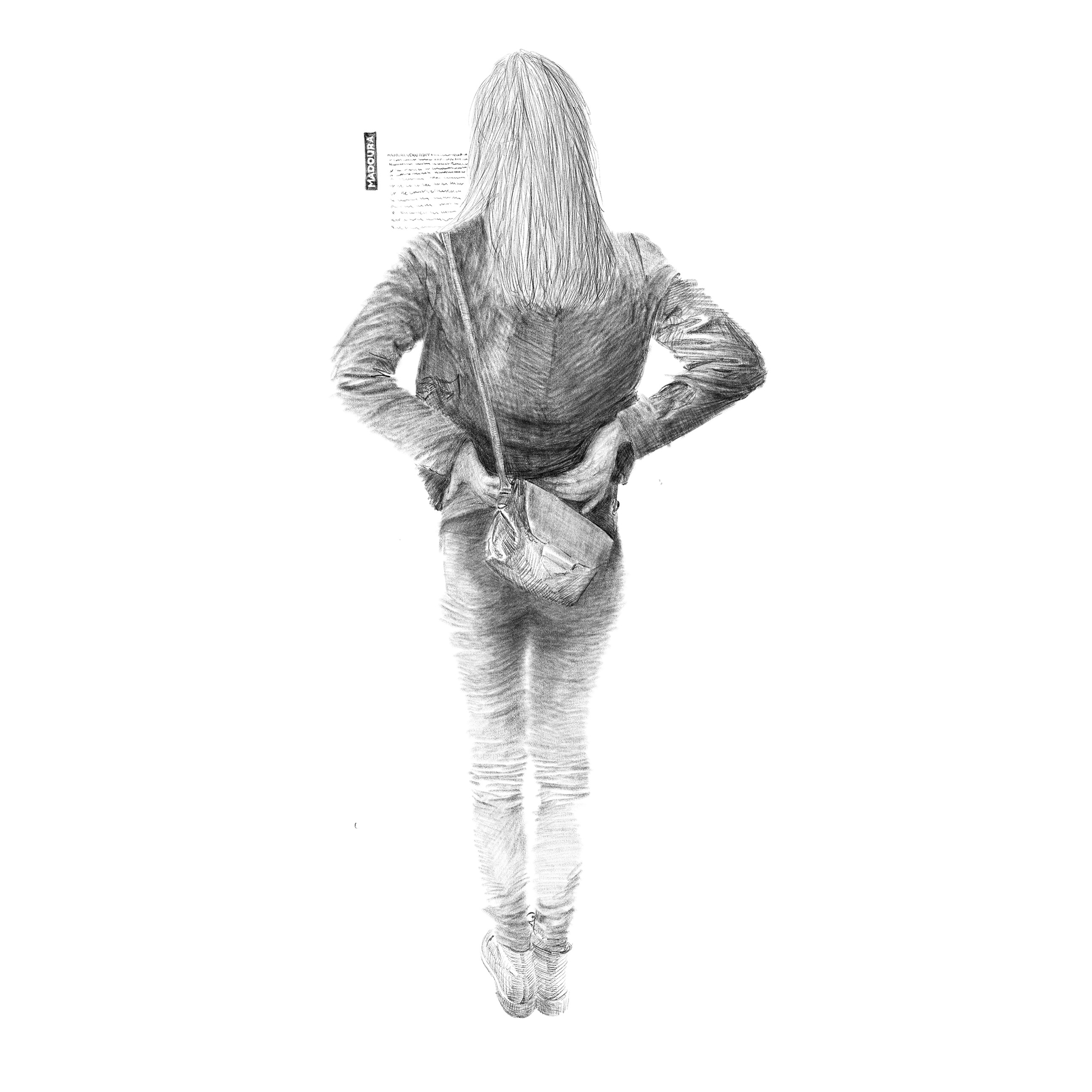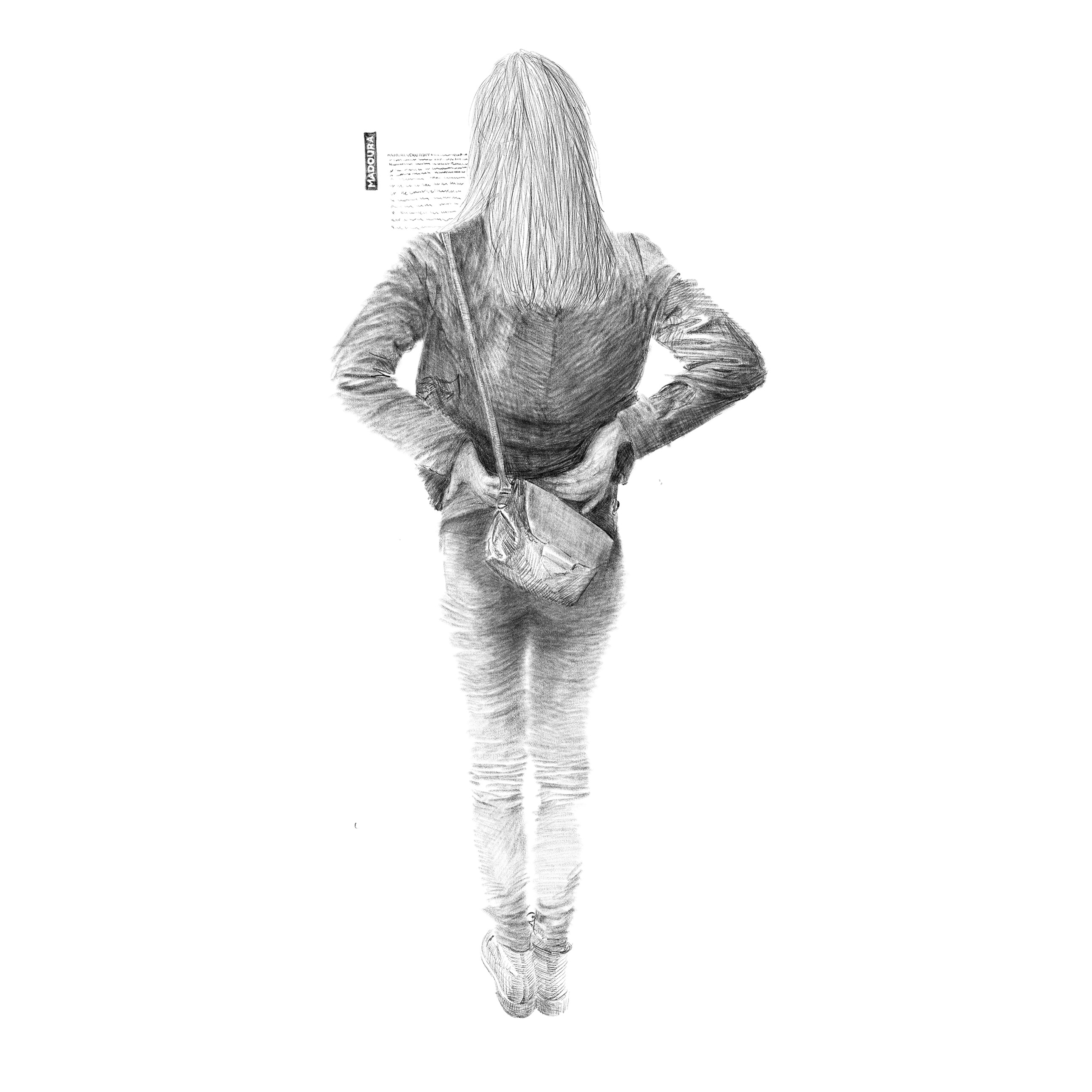 ---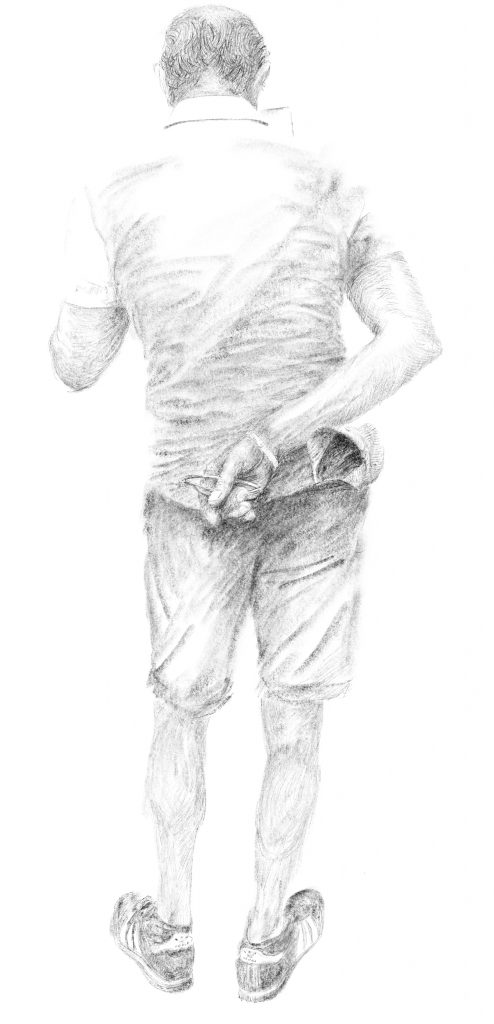 ---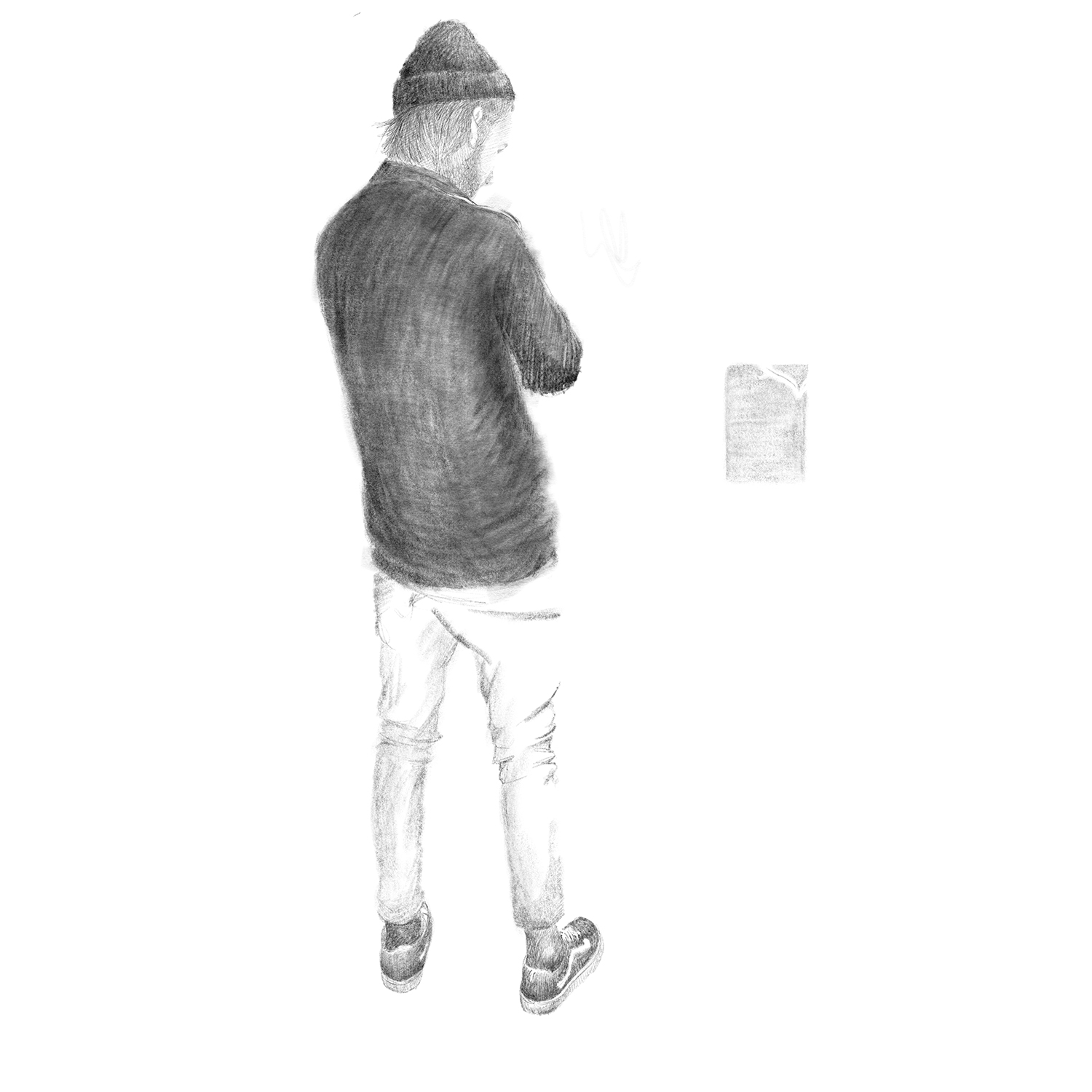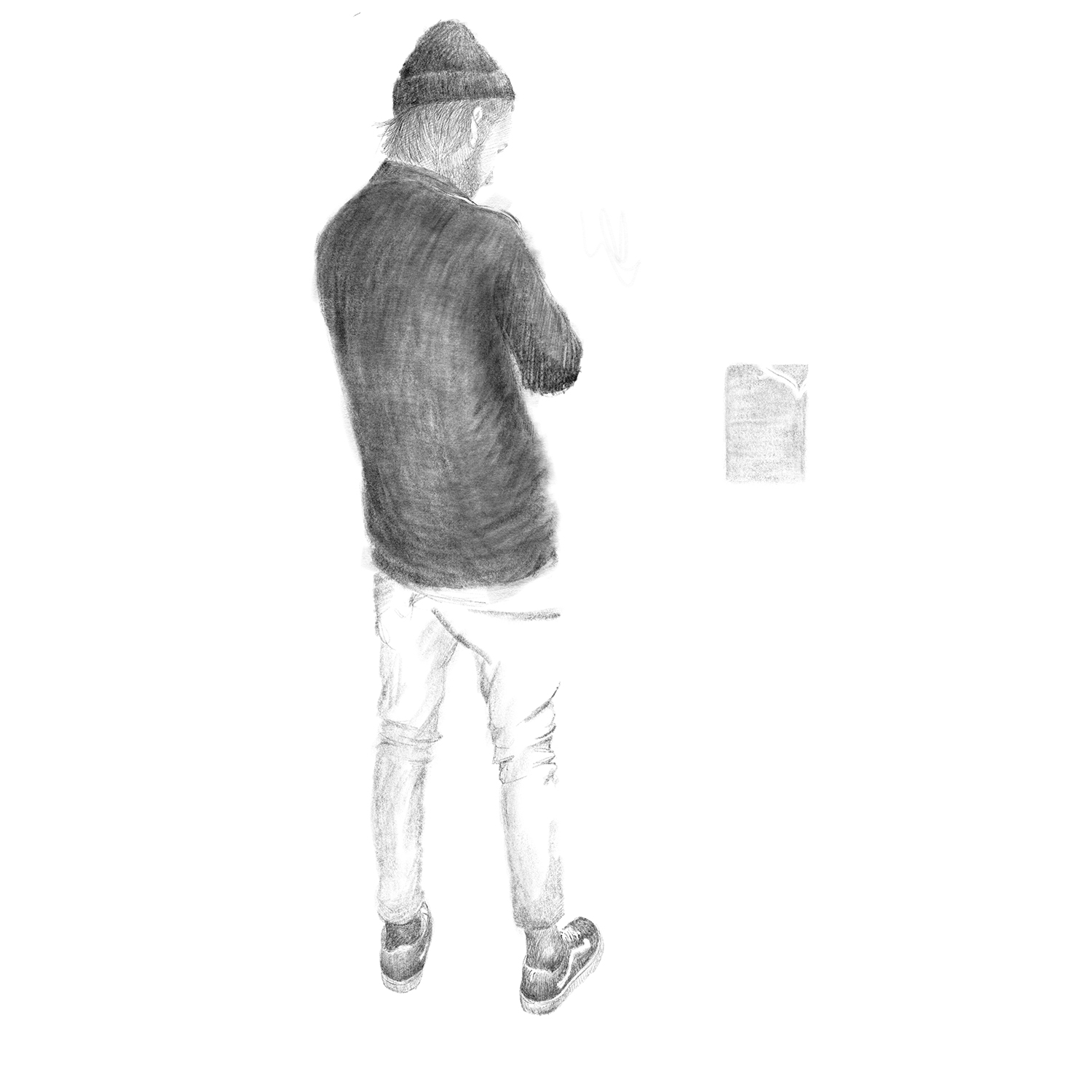 ---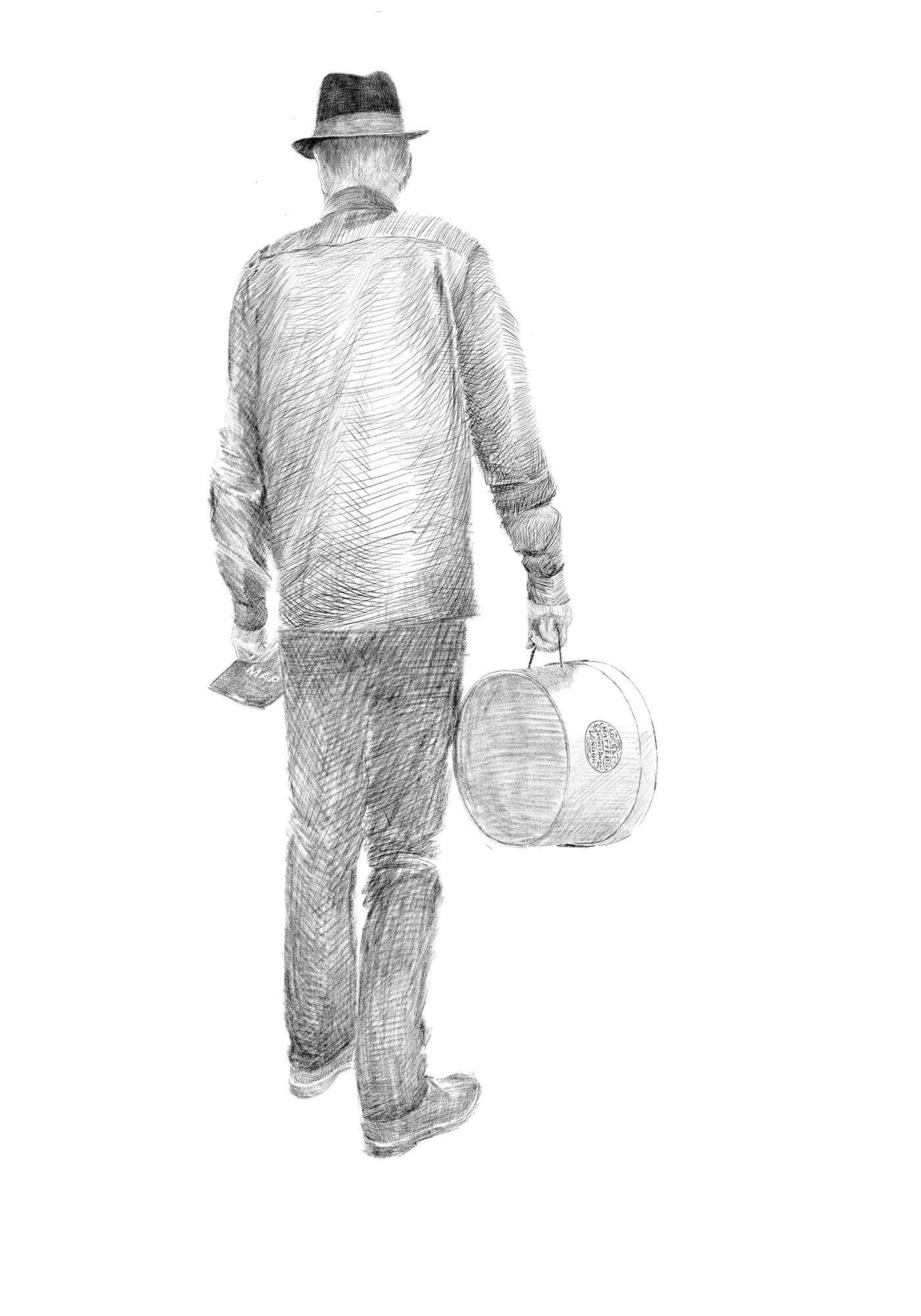 ---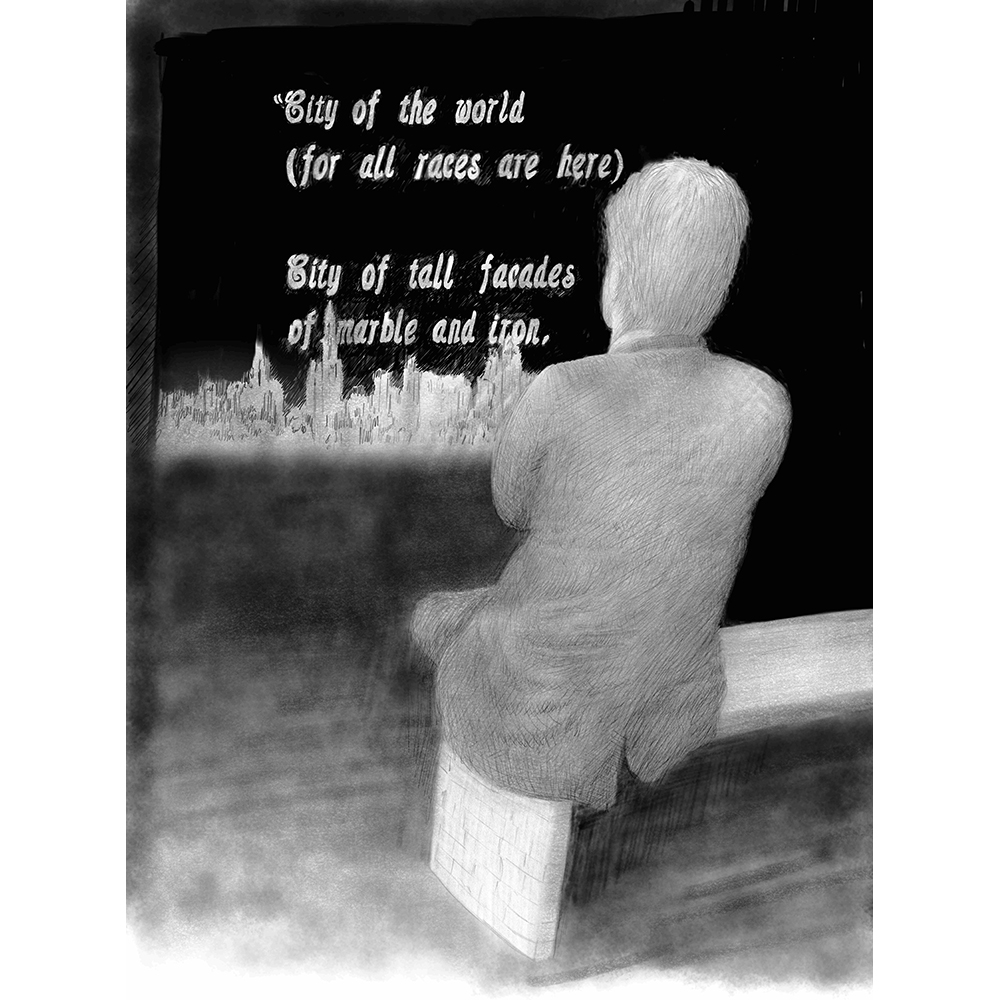 ---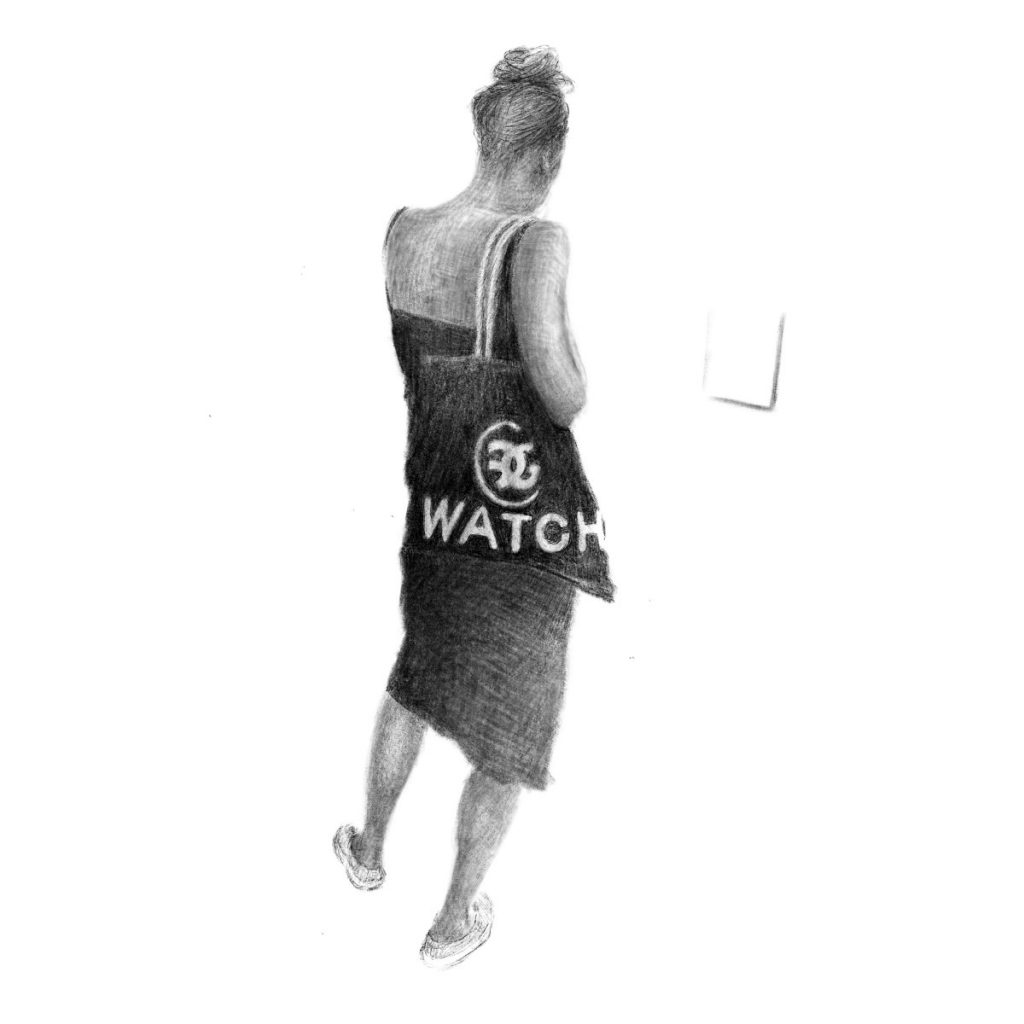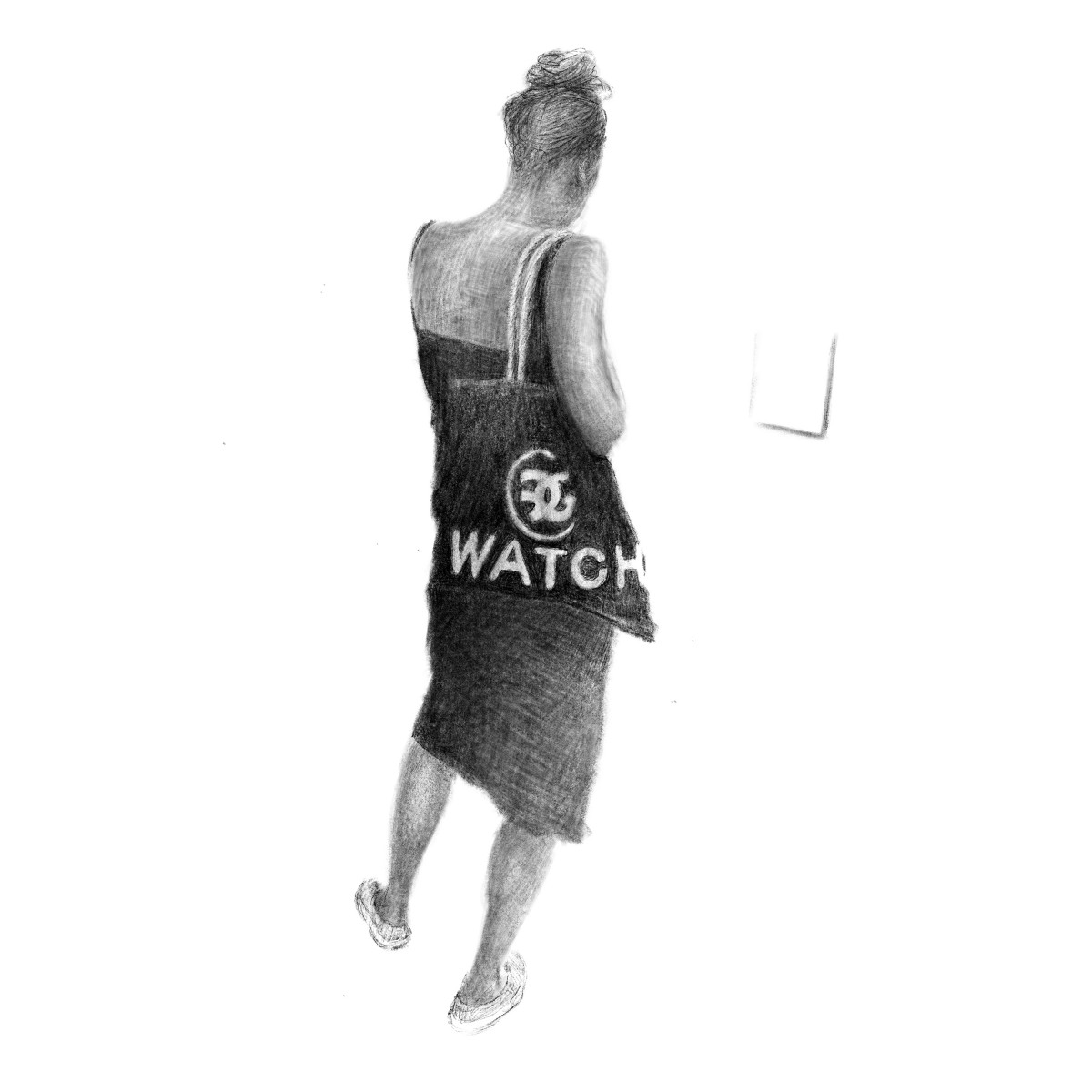 ---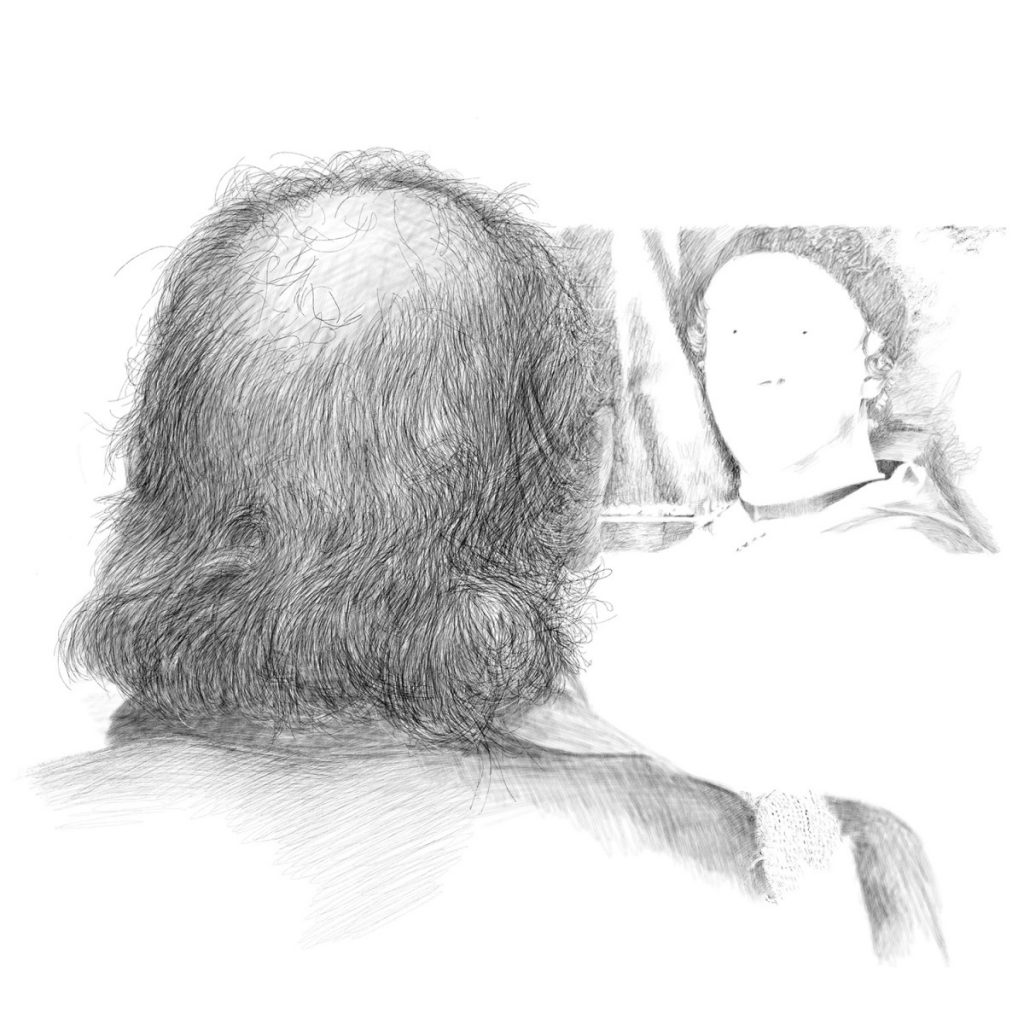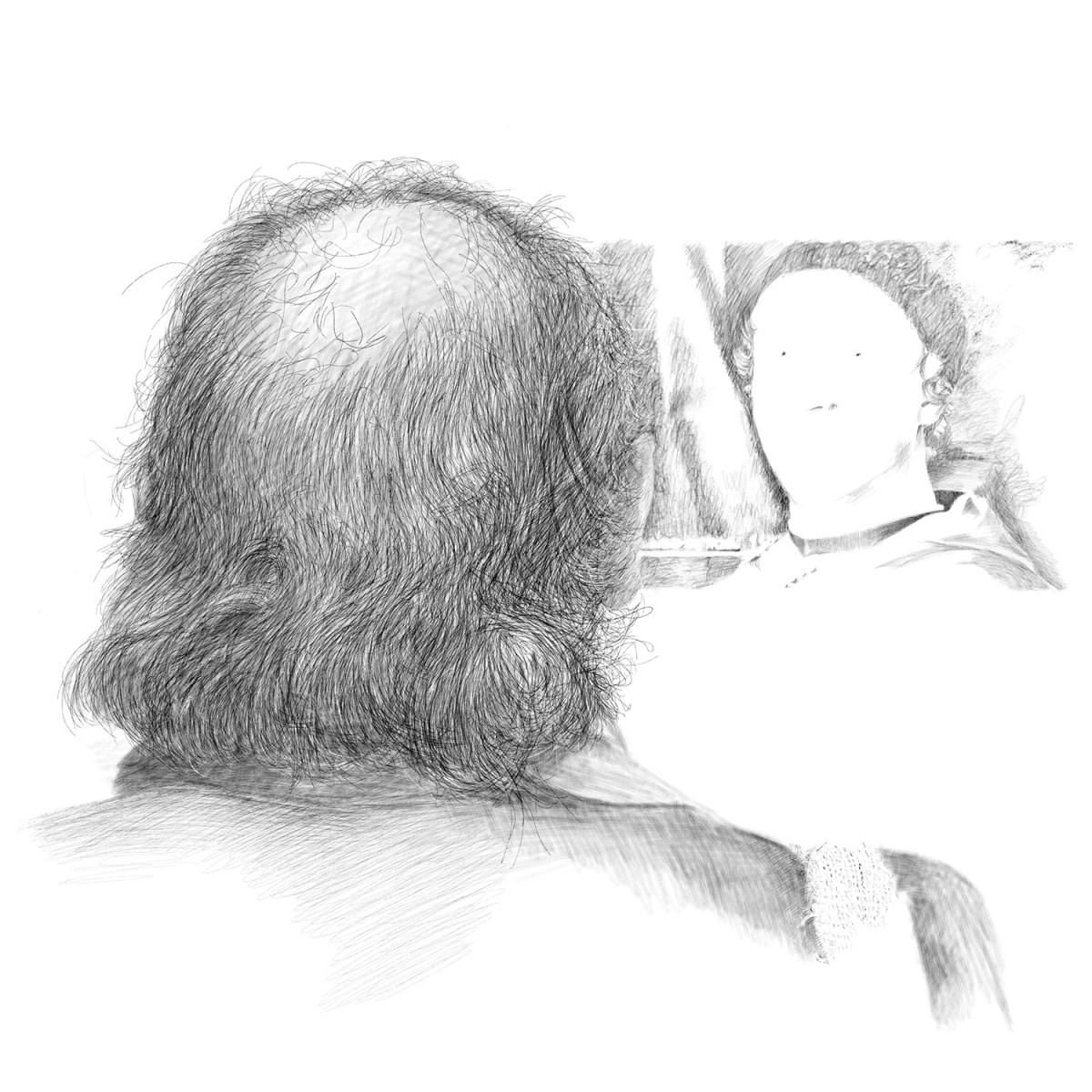 ---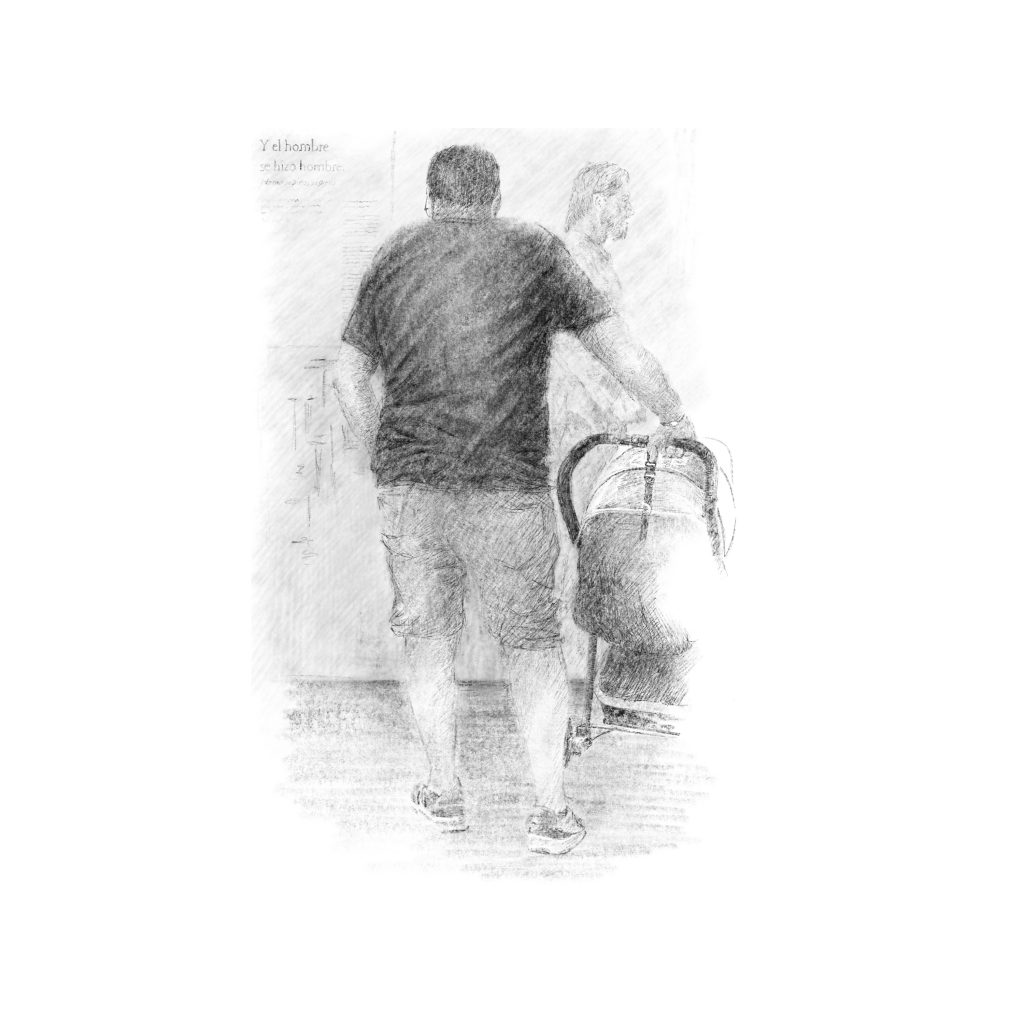 ---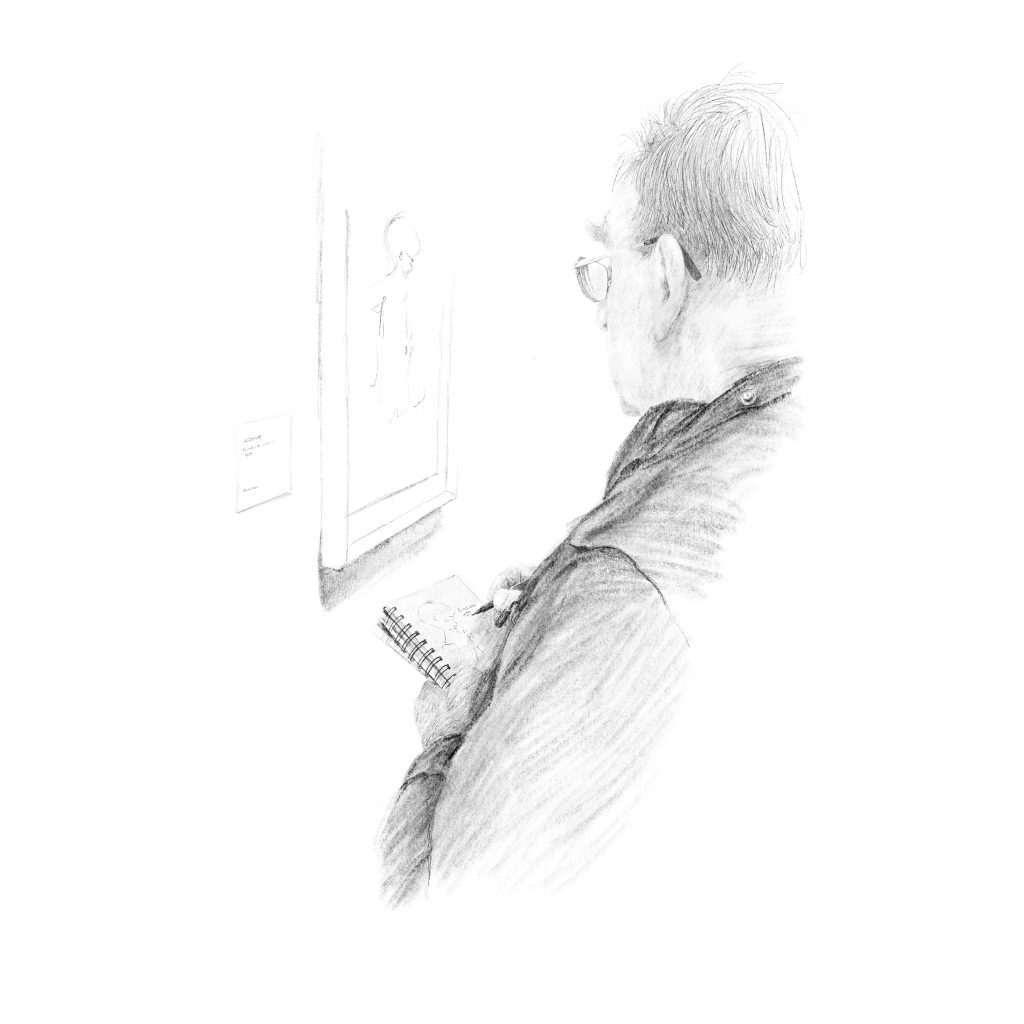 ---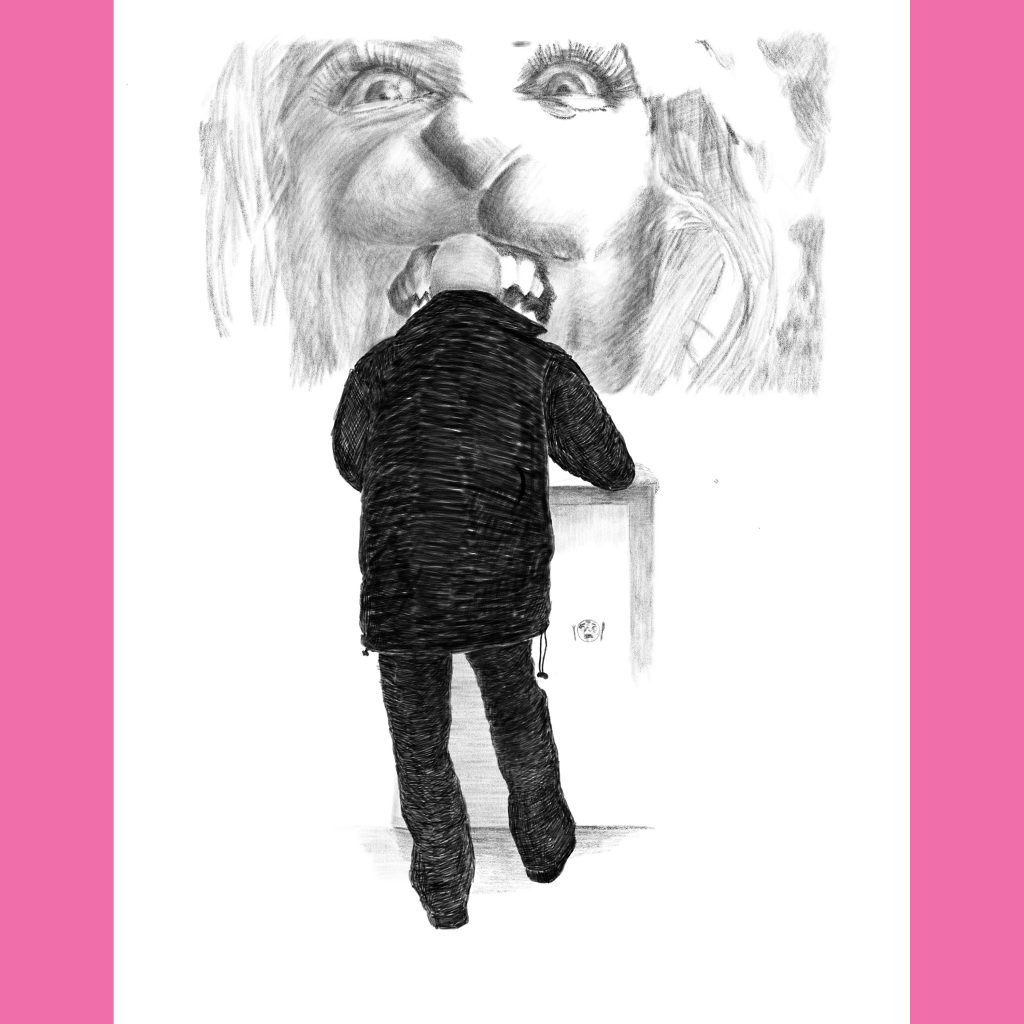 ---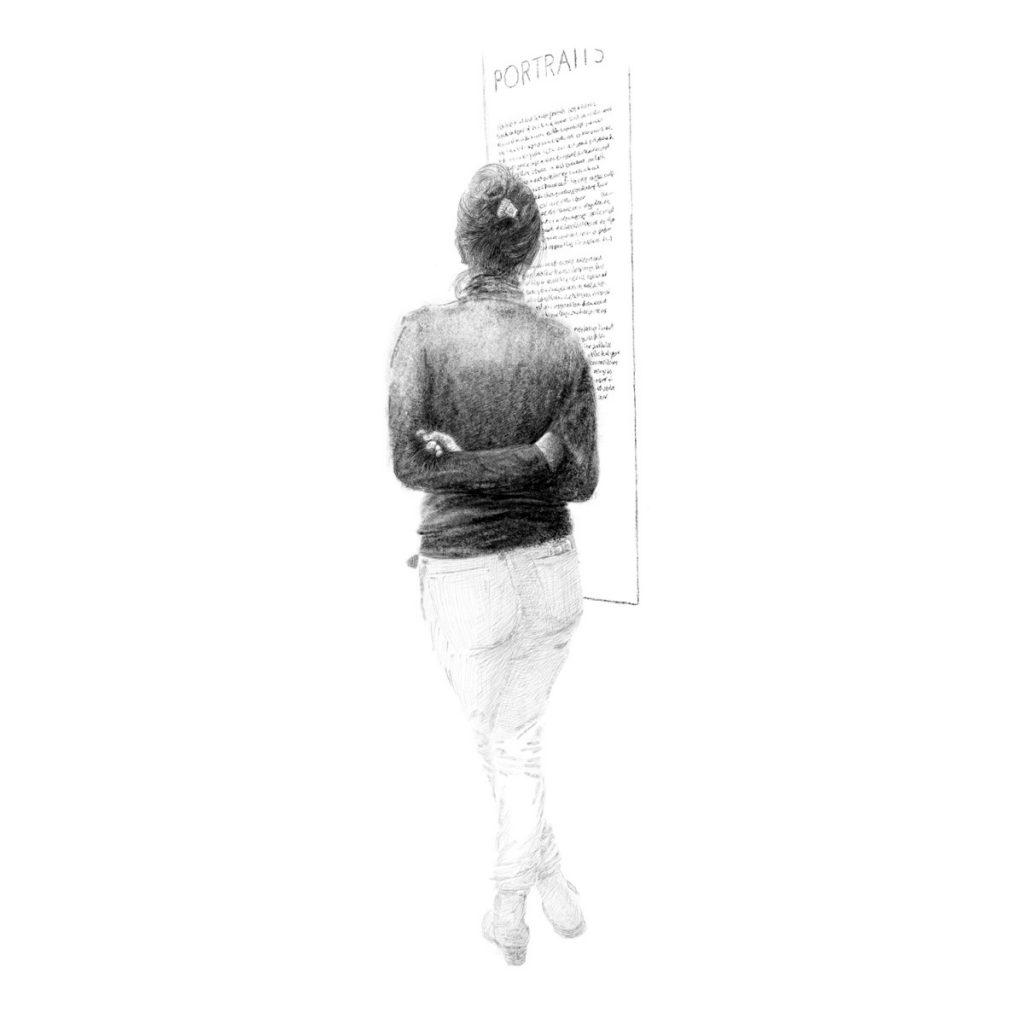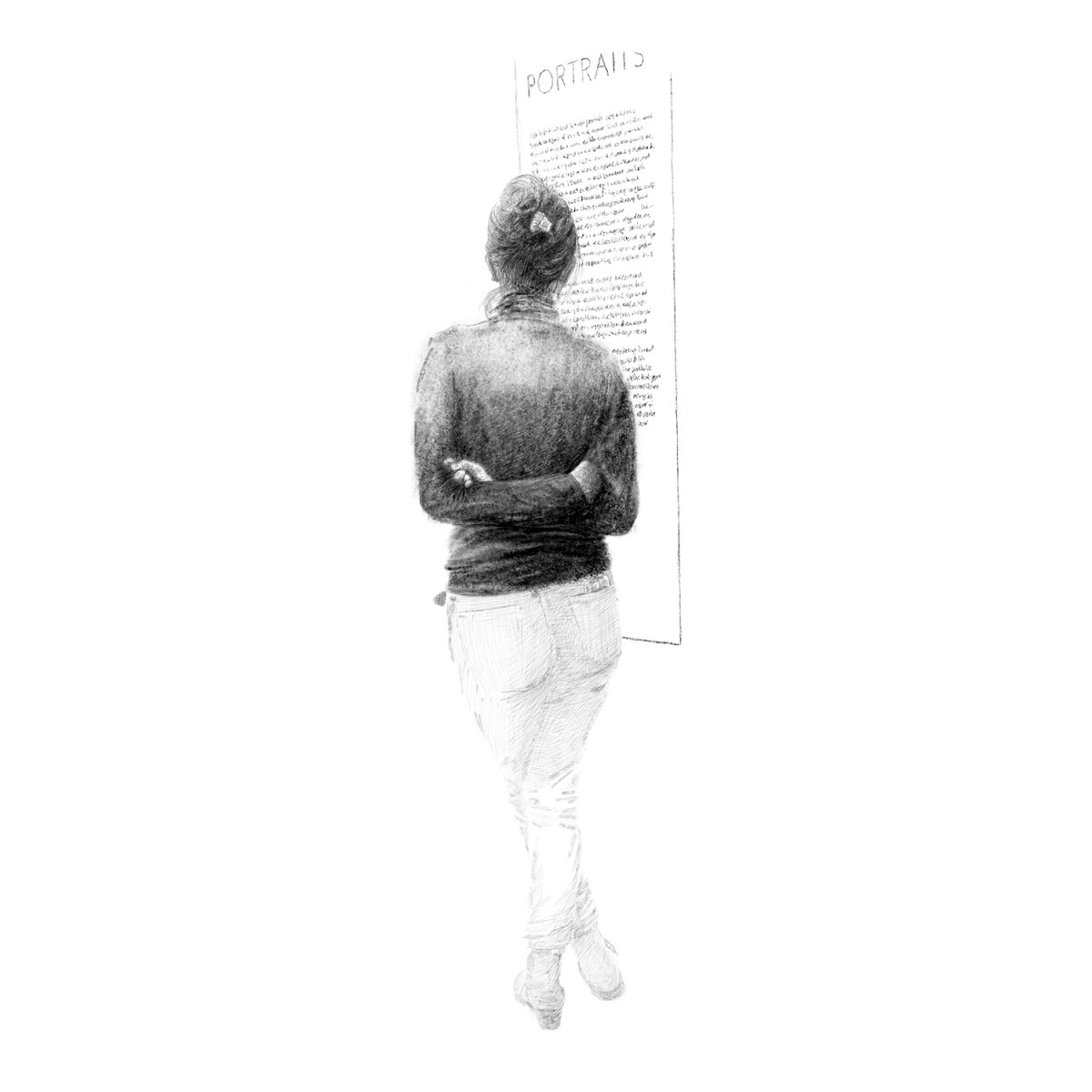 ---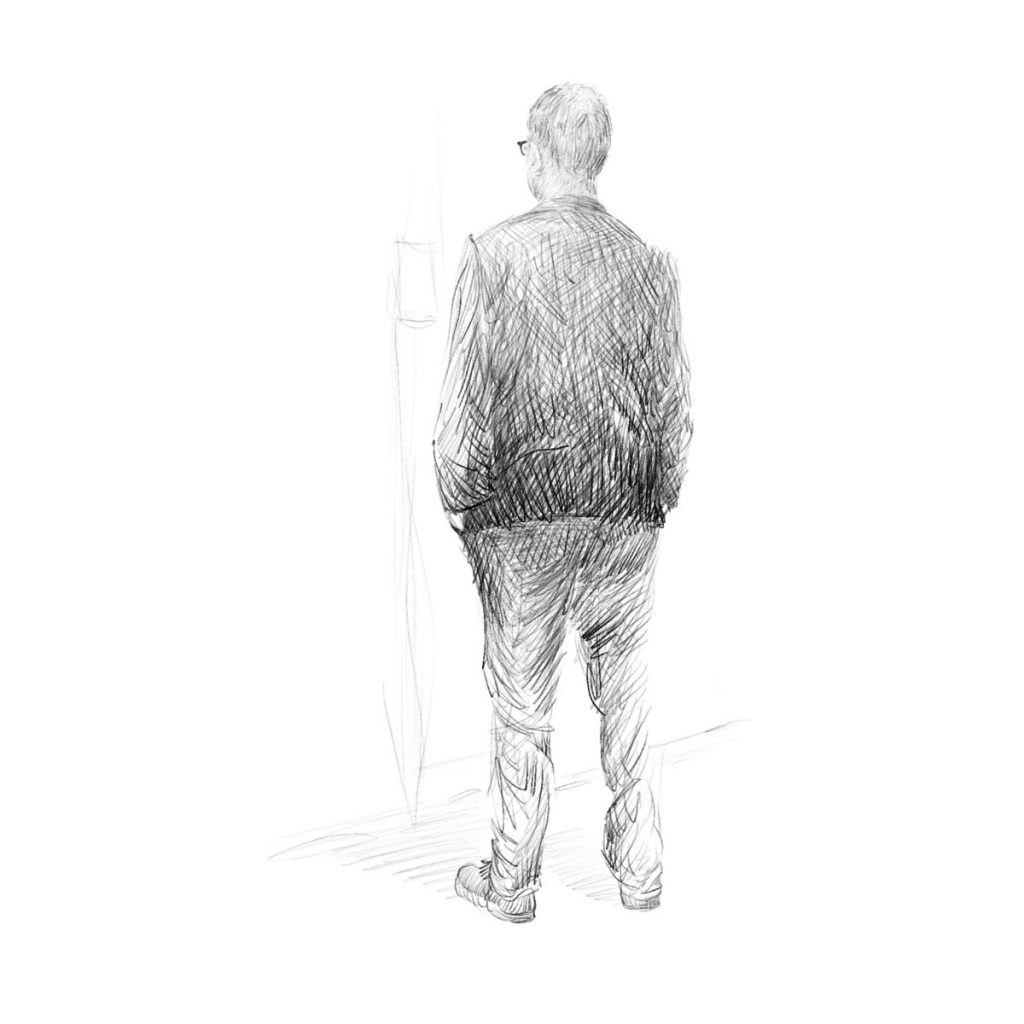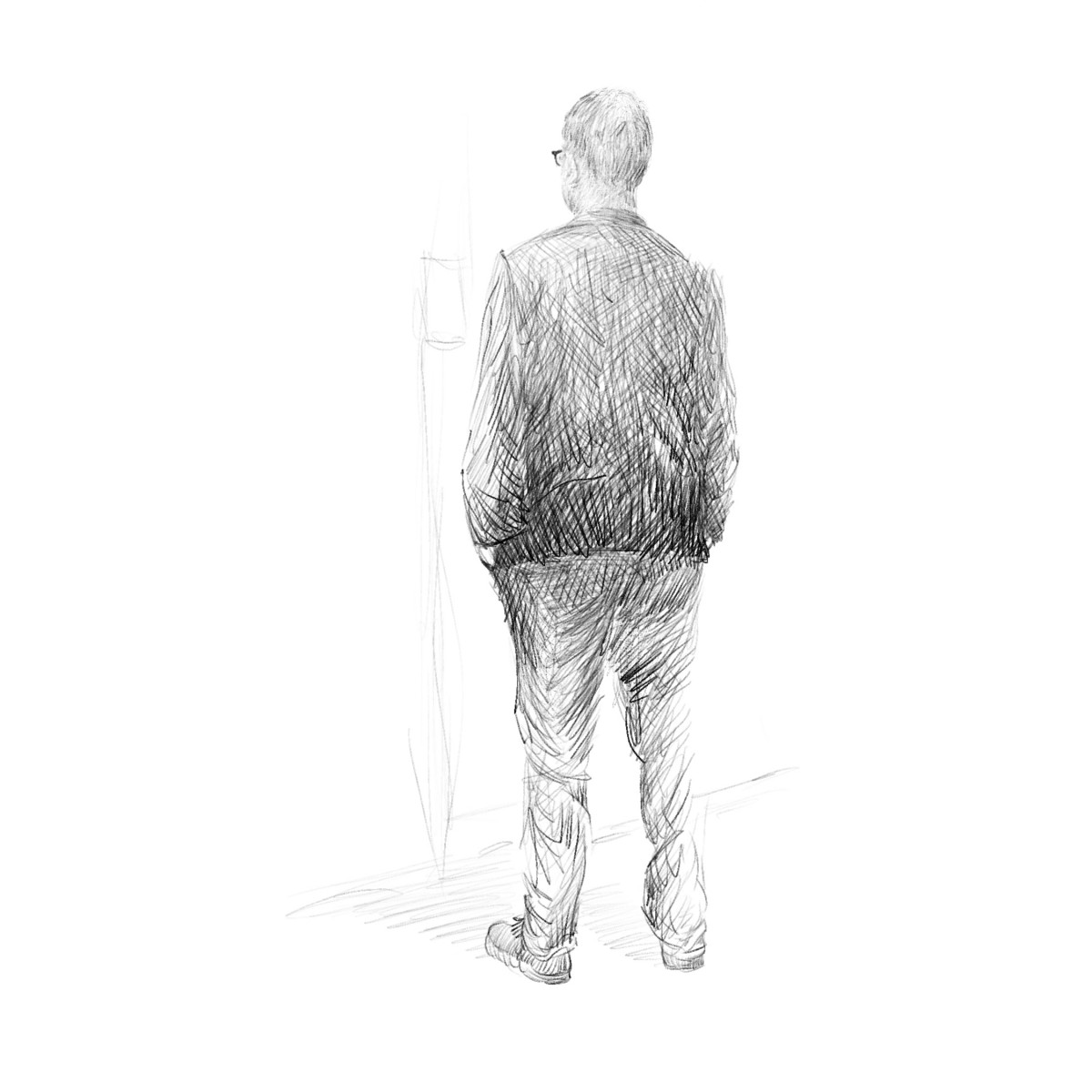 ---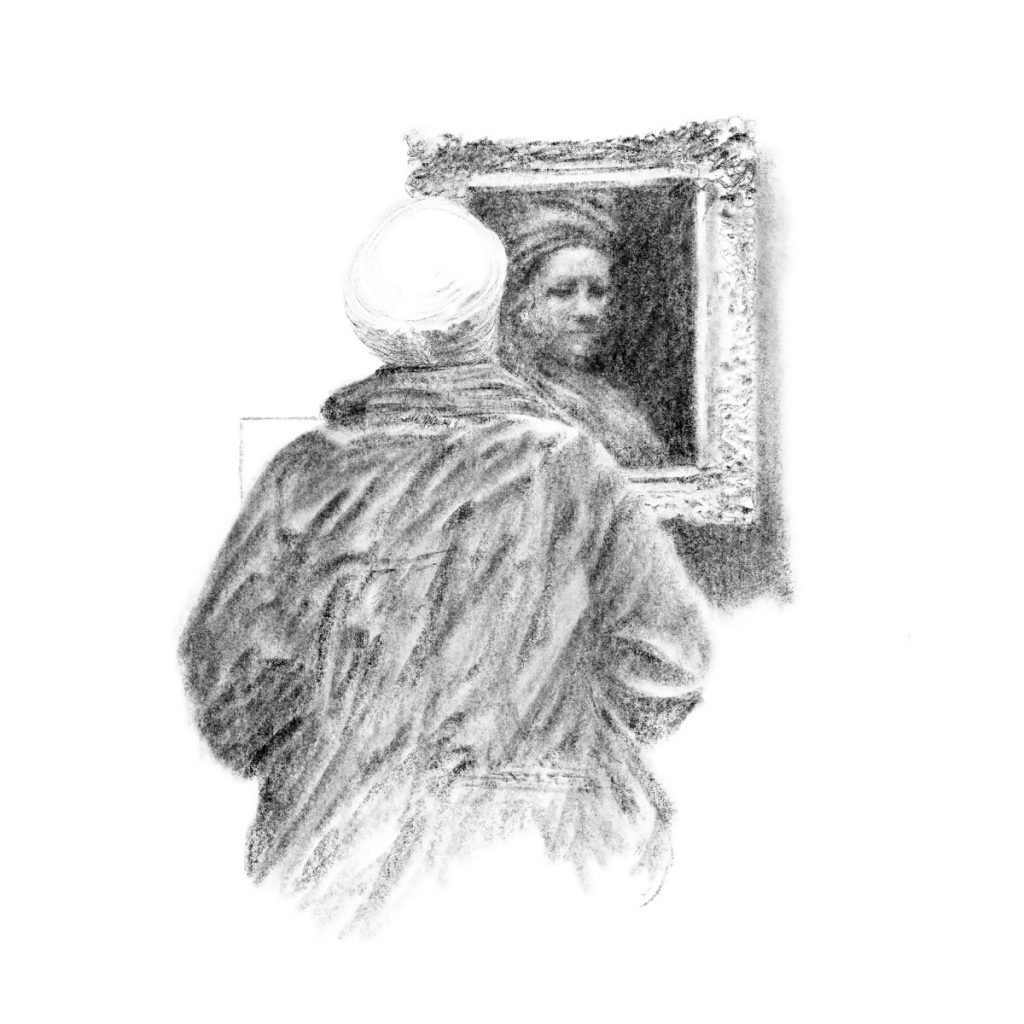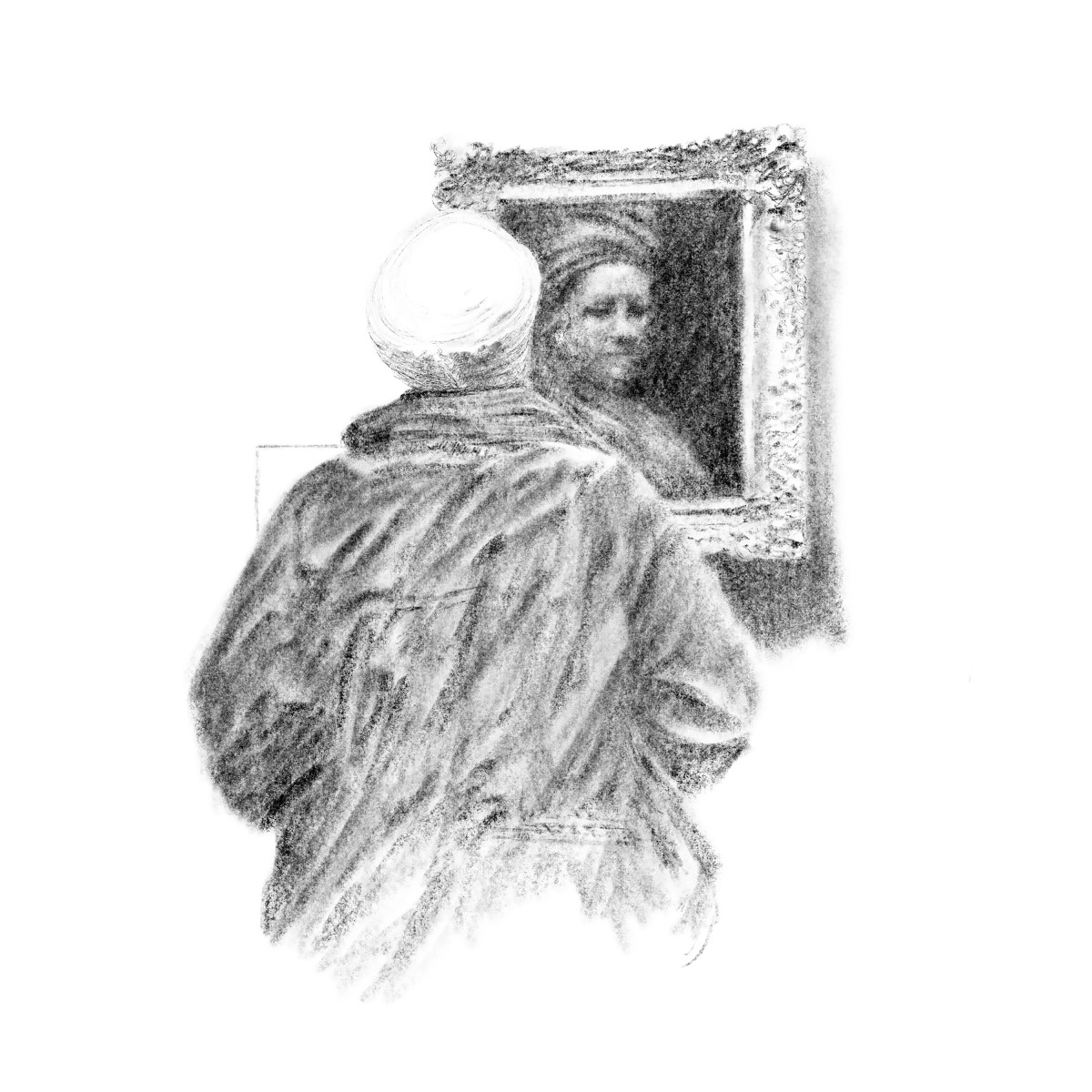 ---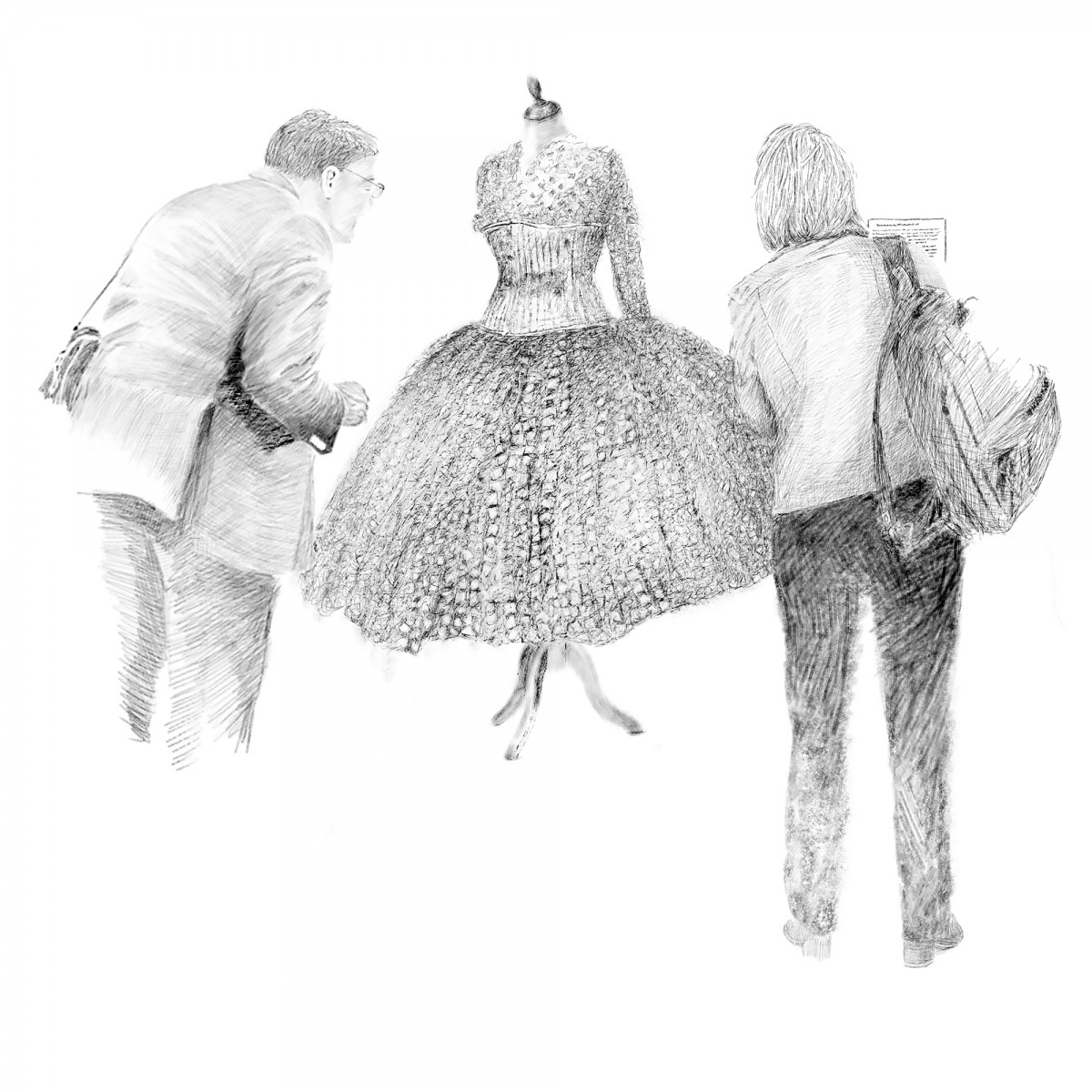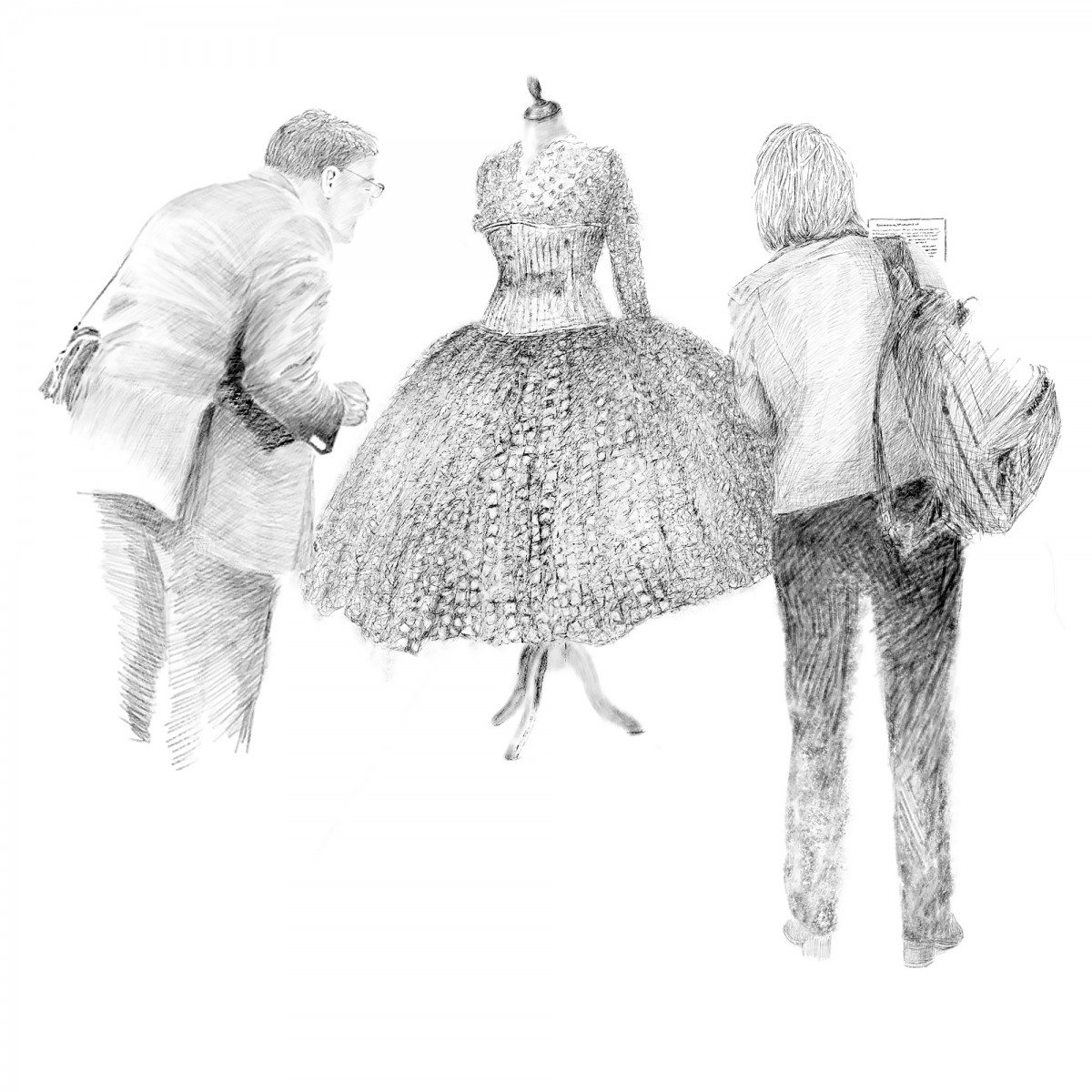 ---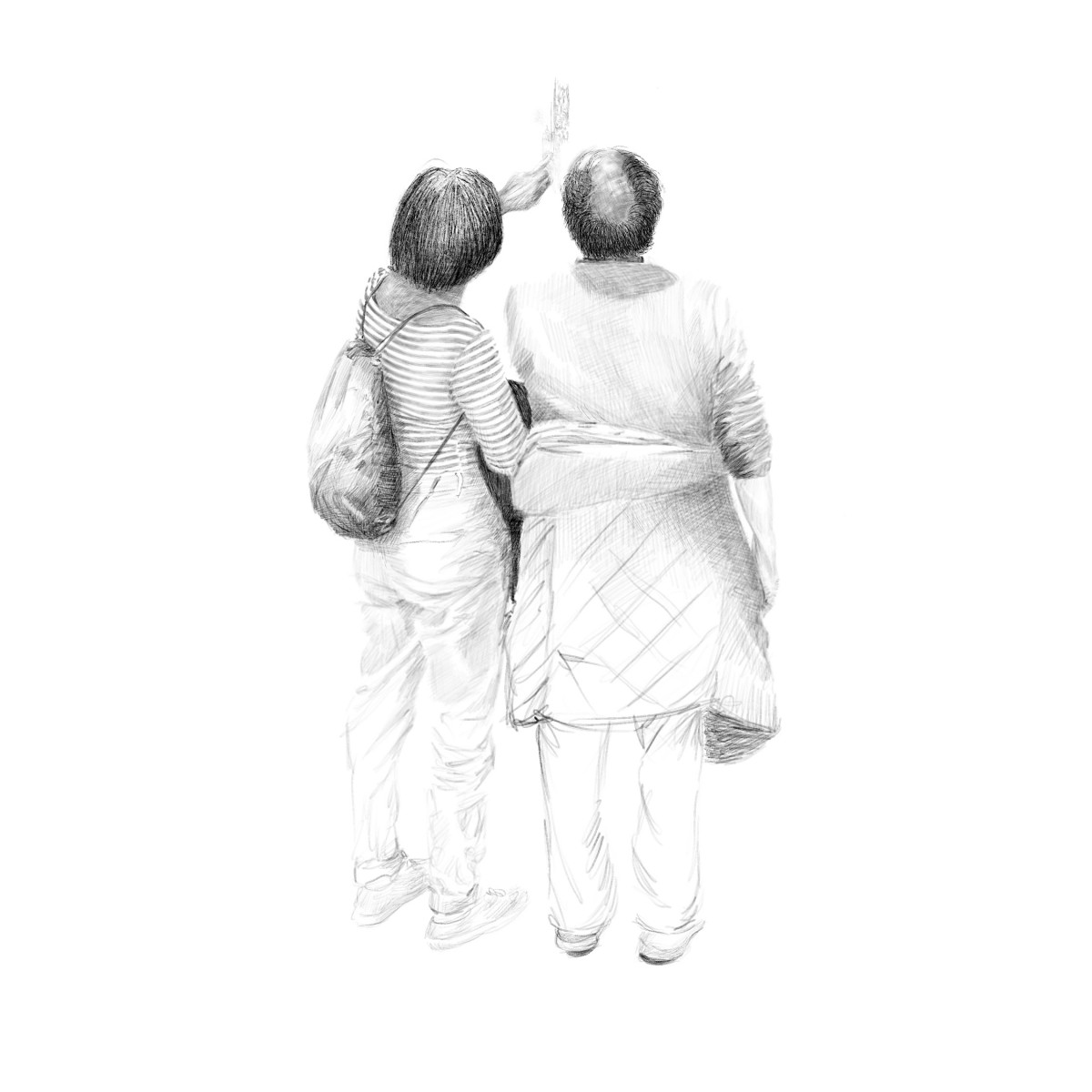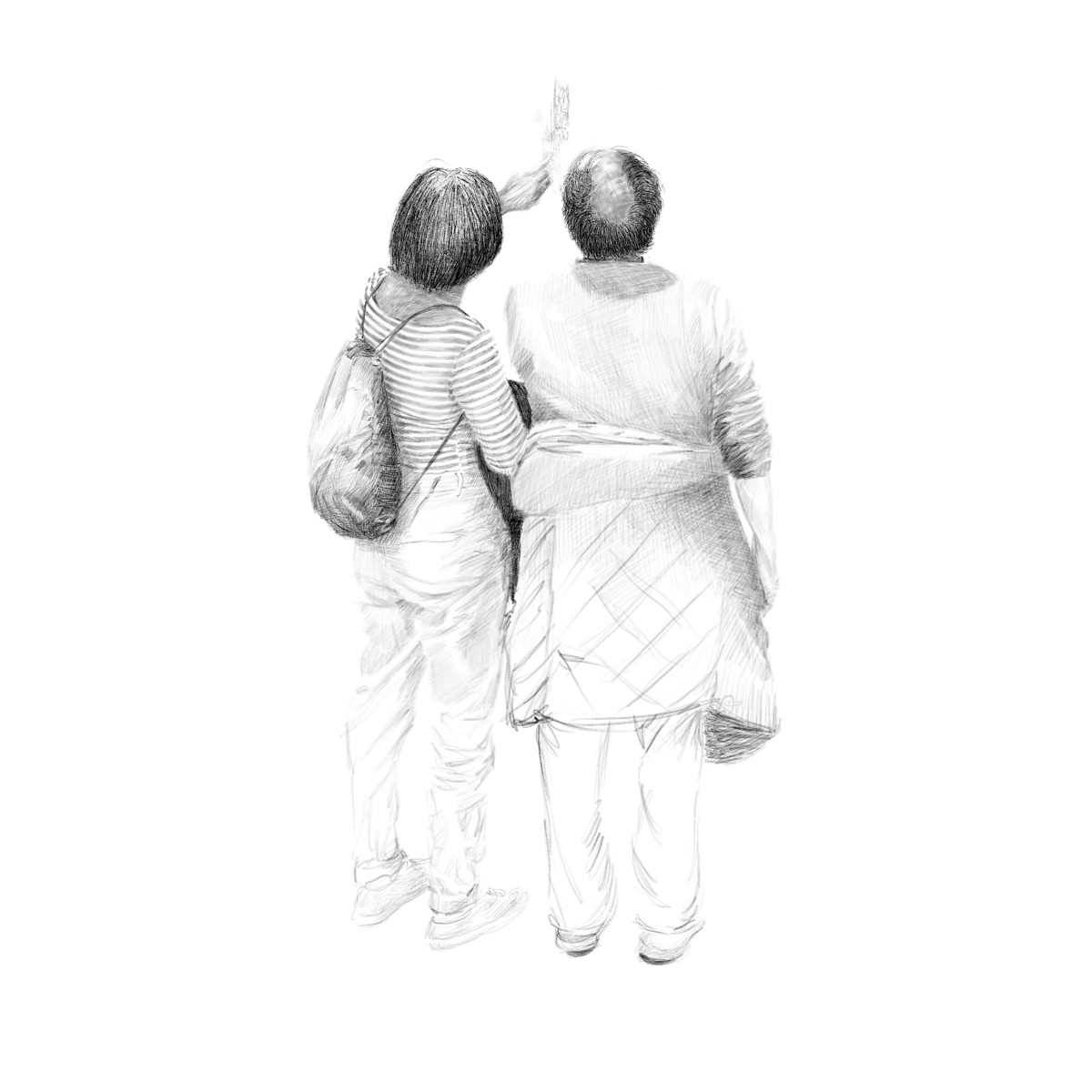 ---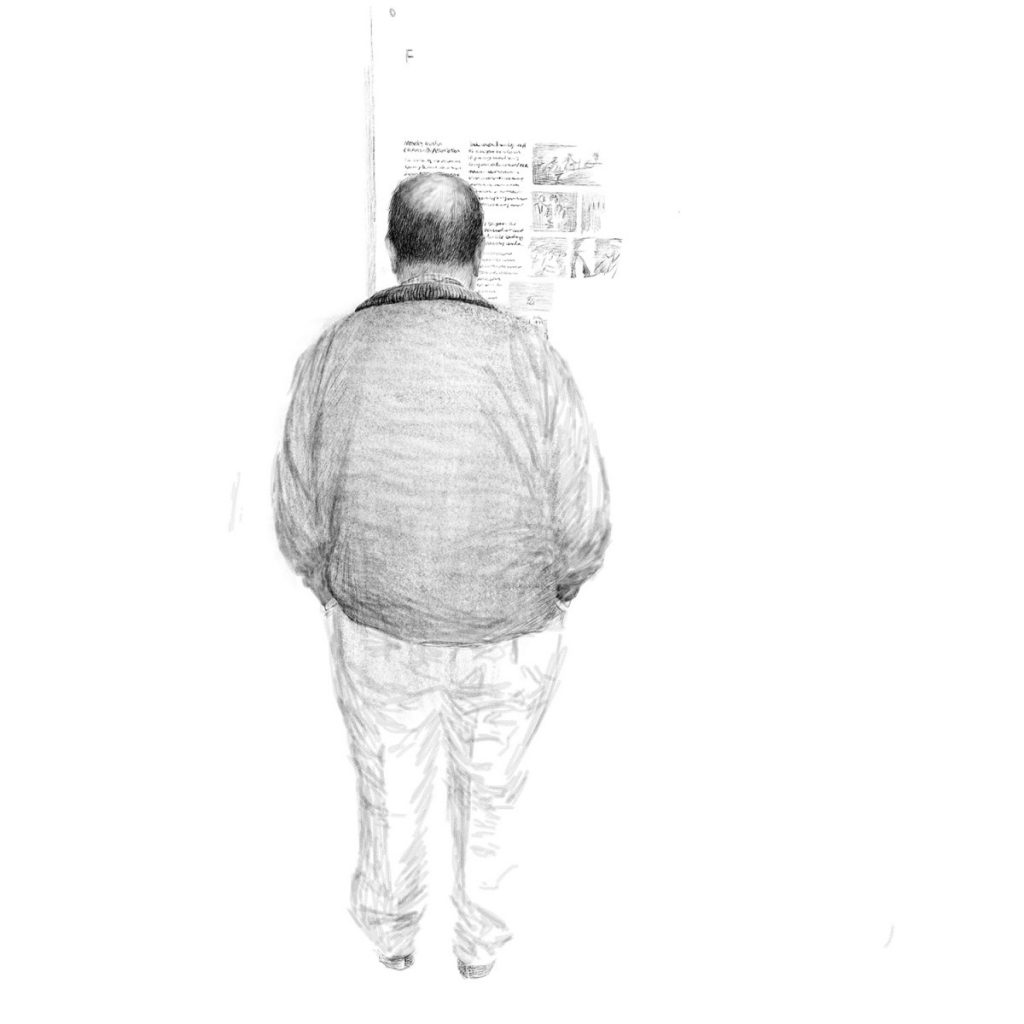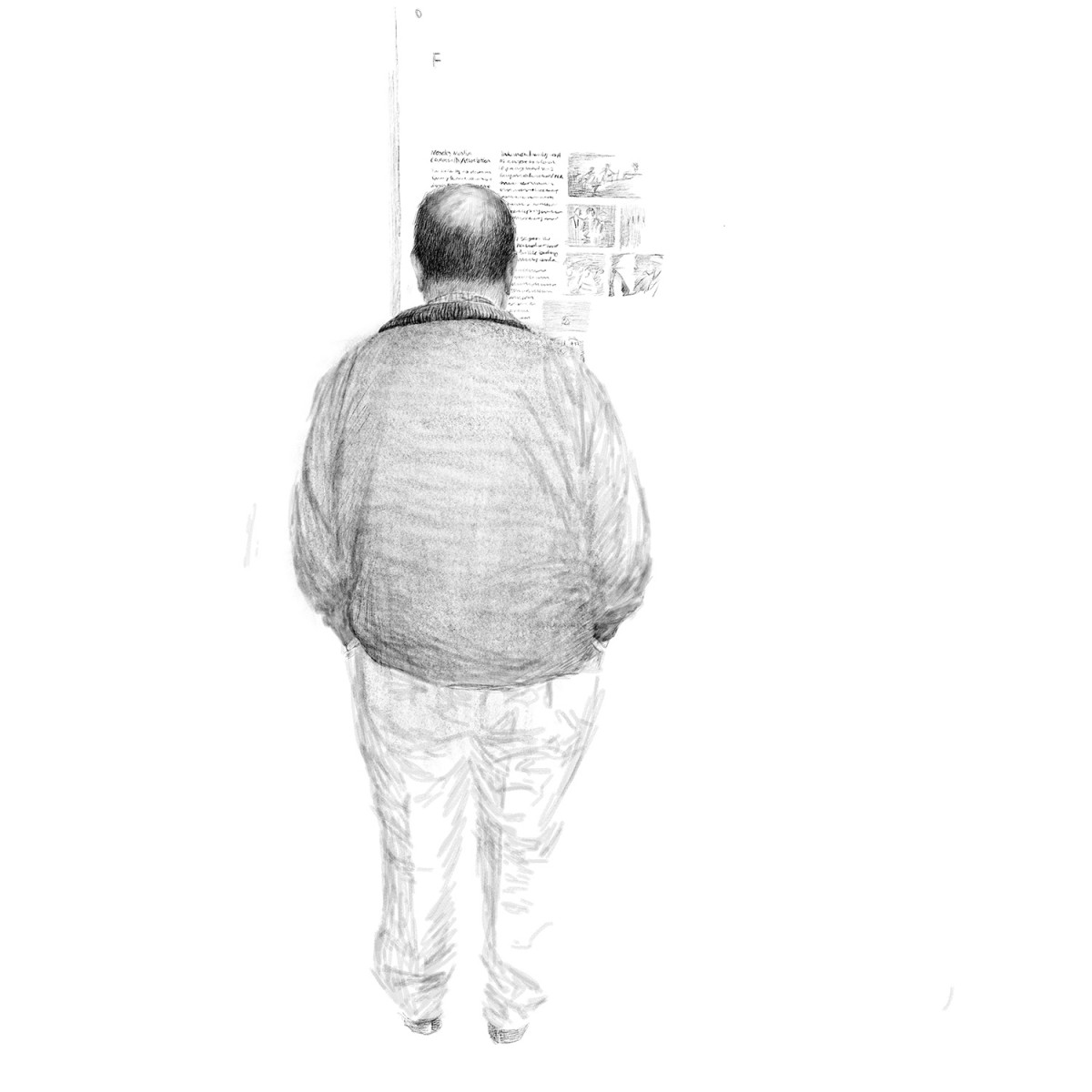 ---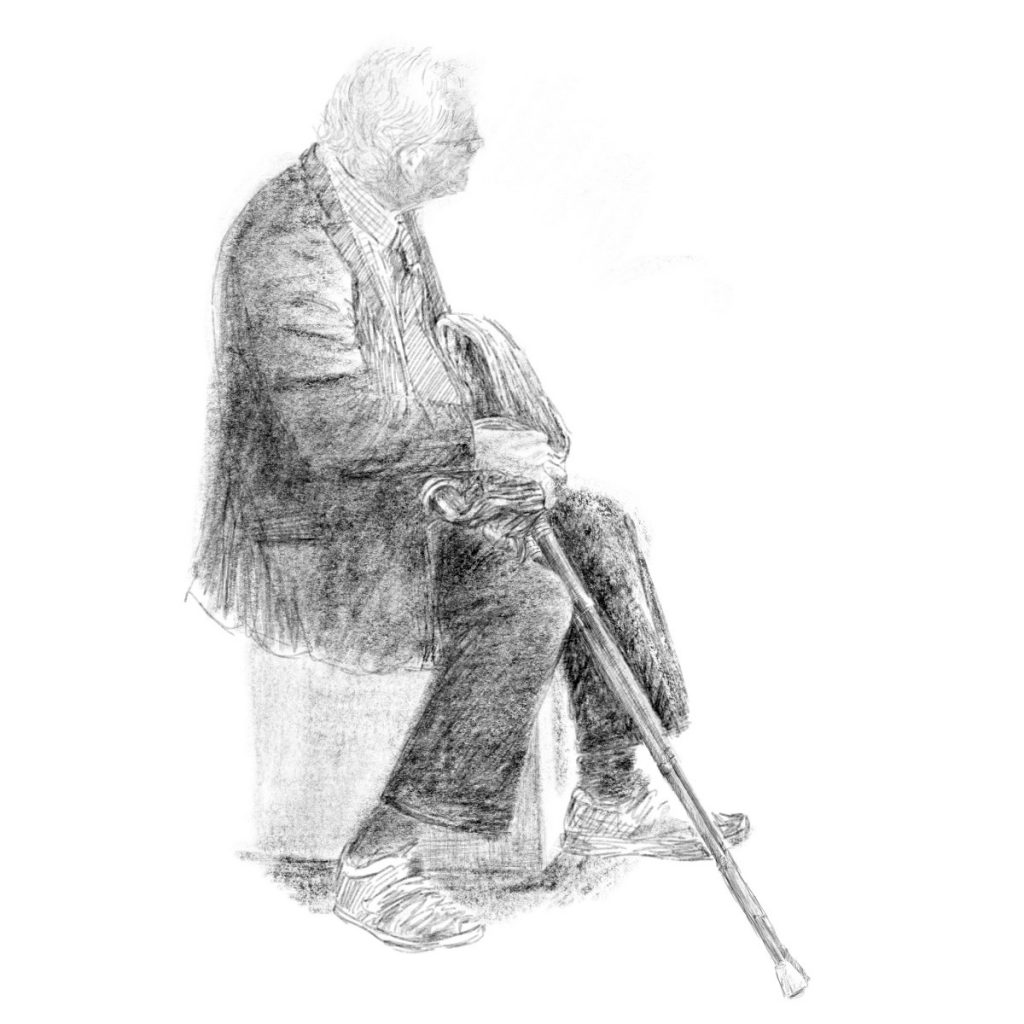 ---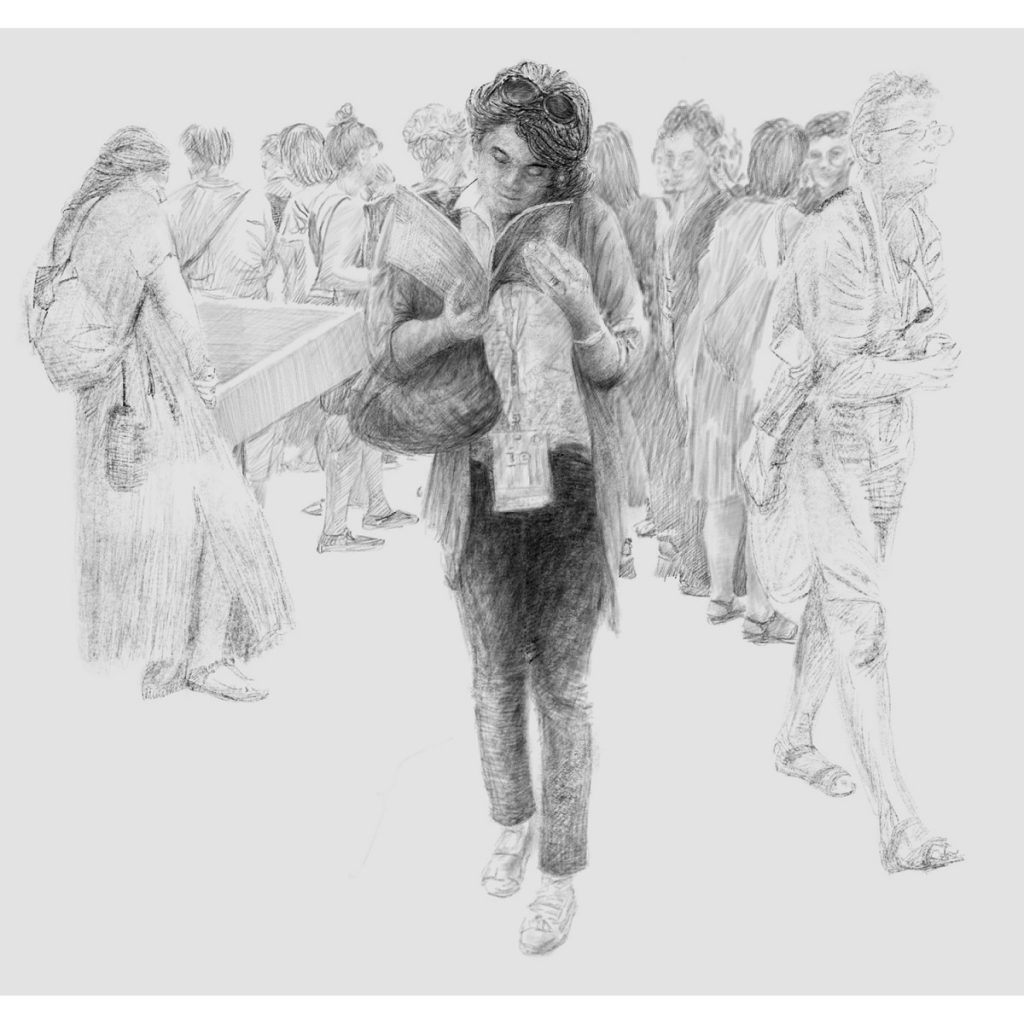 ---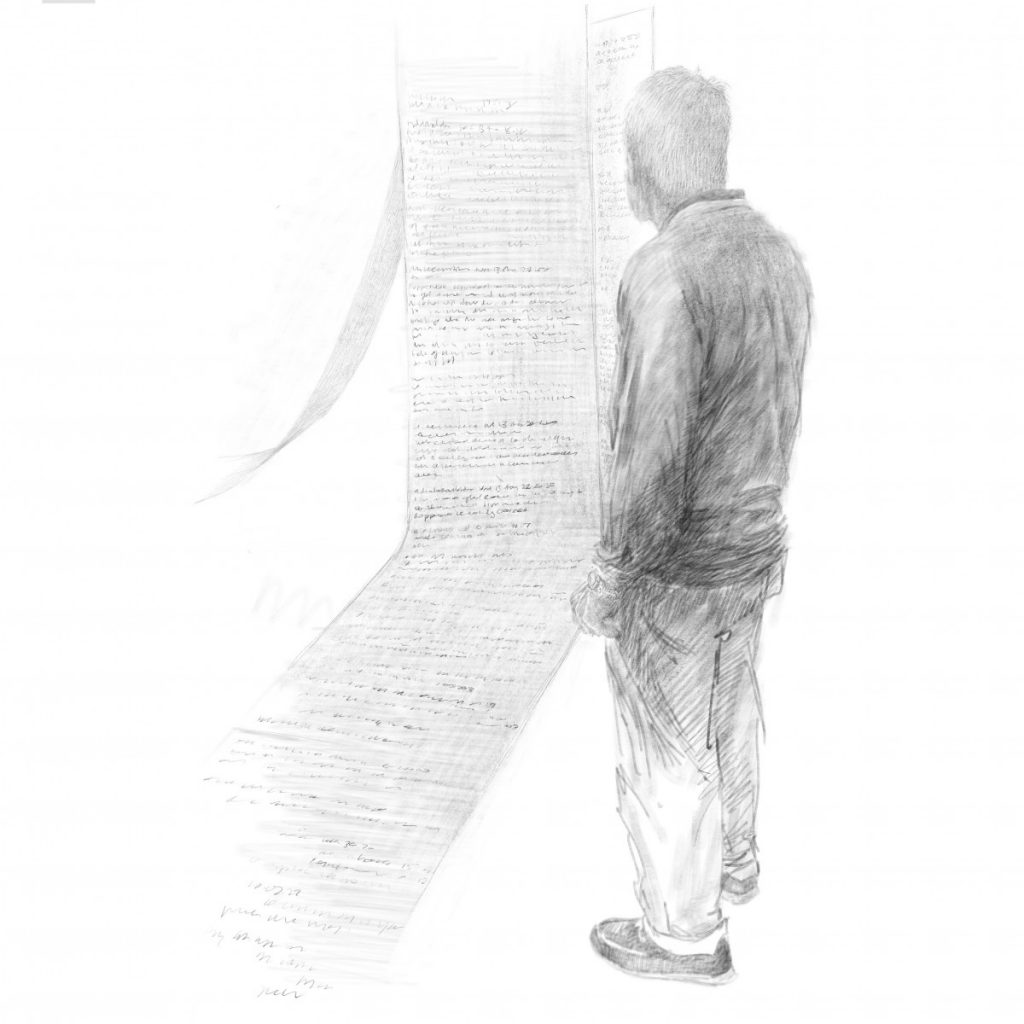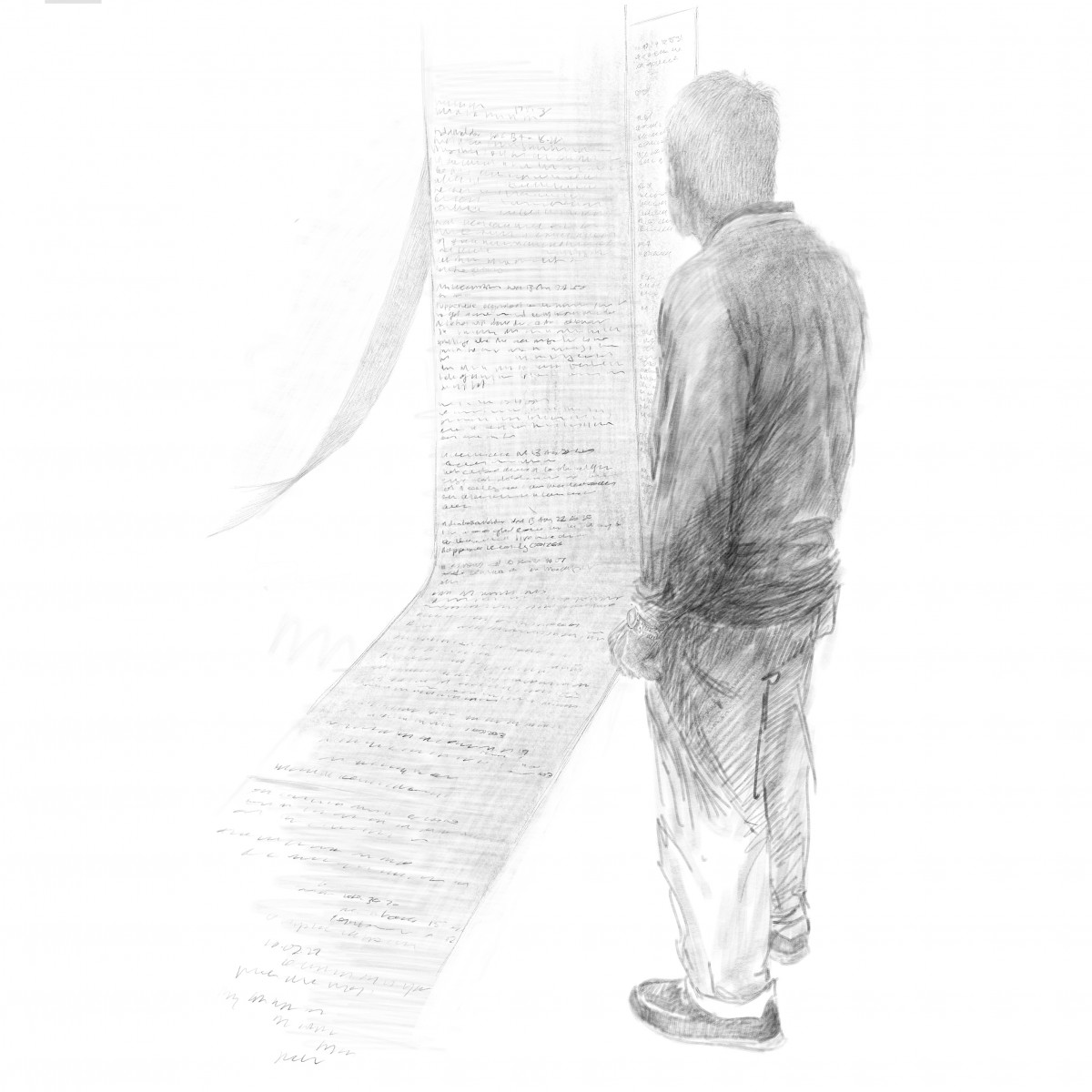 ---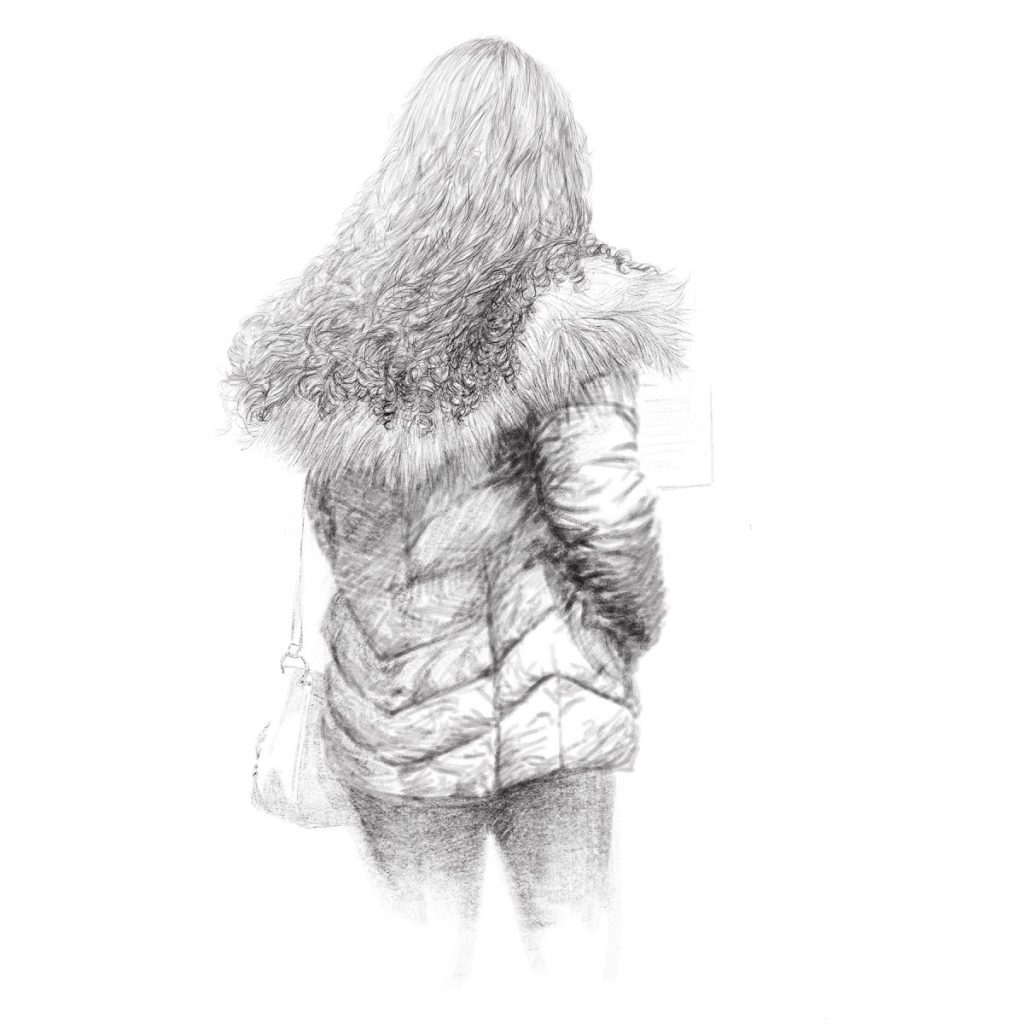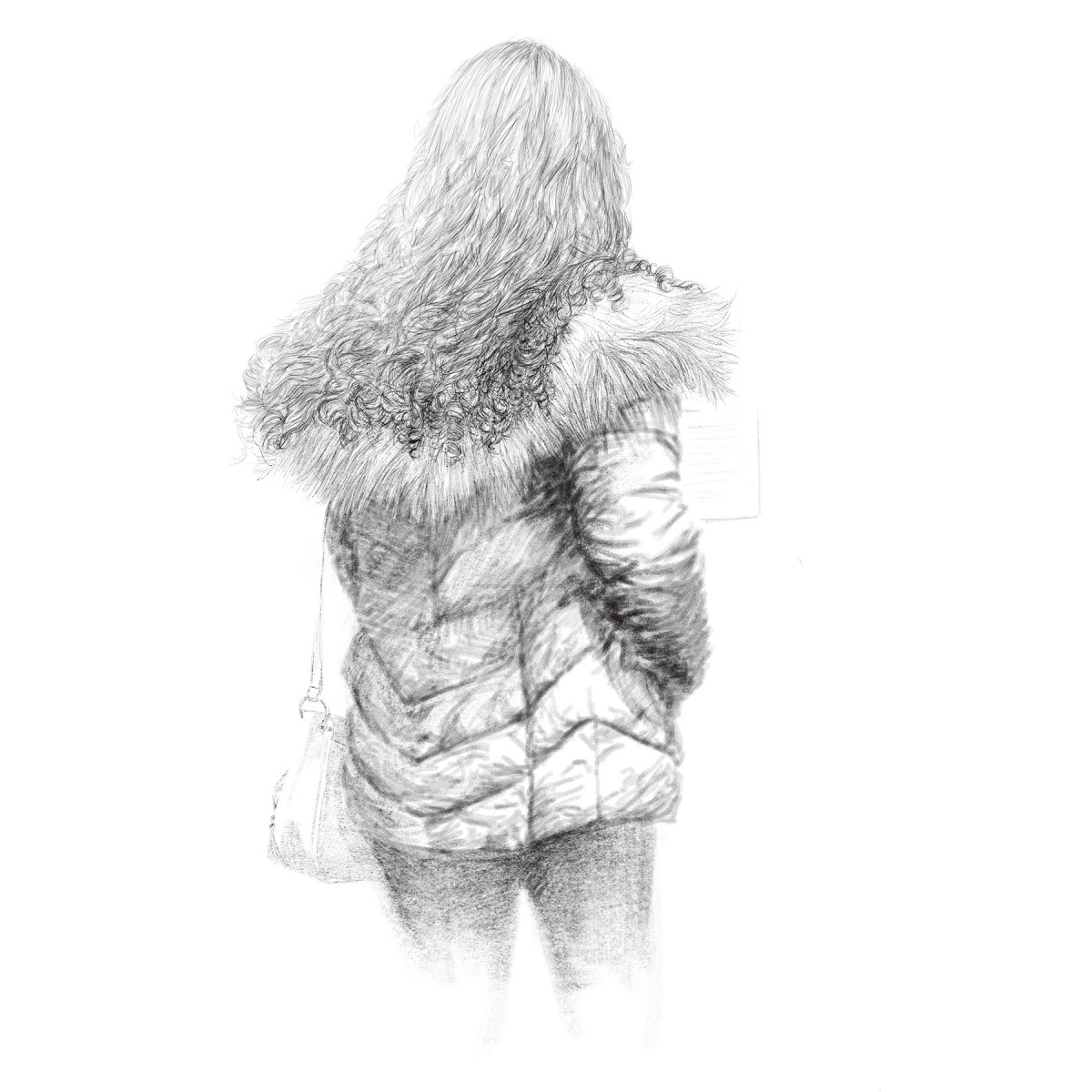 ---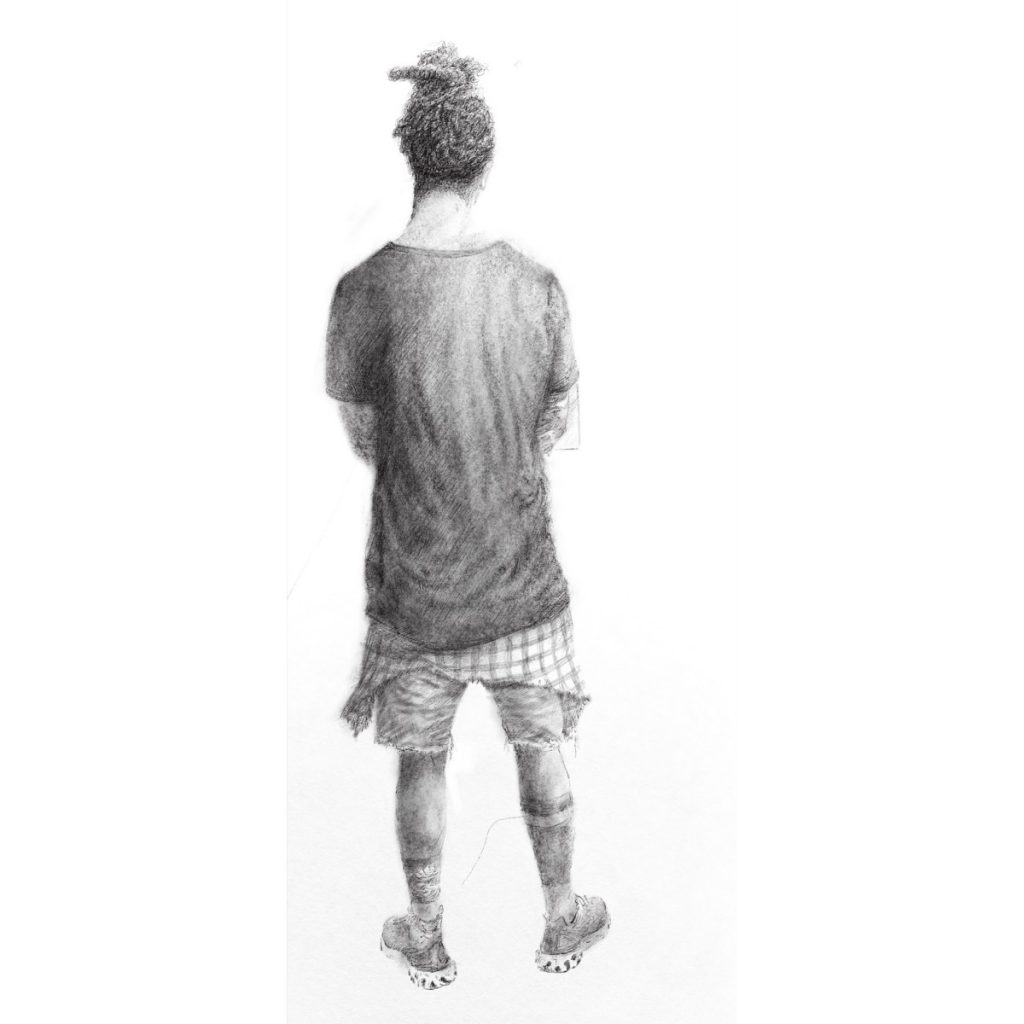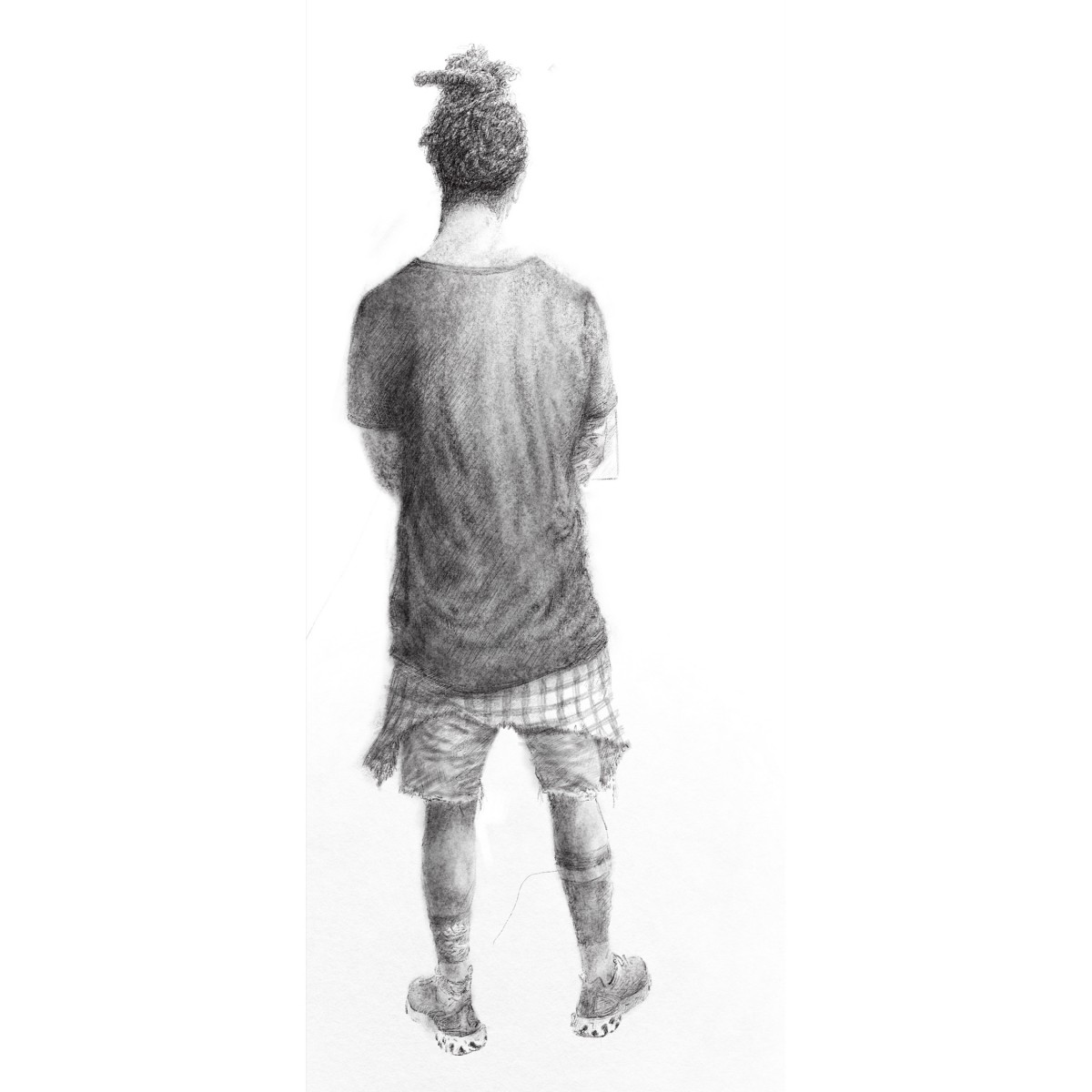 ---