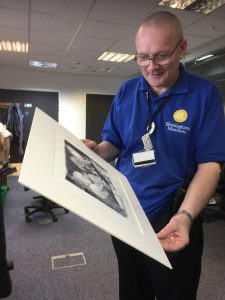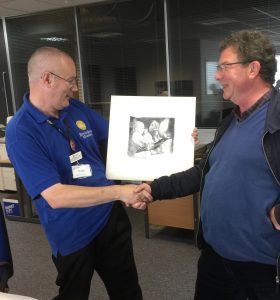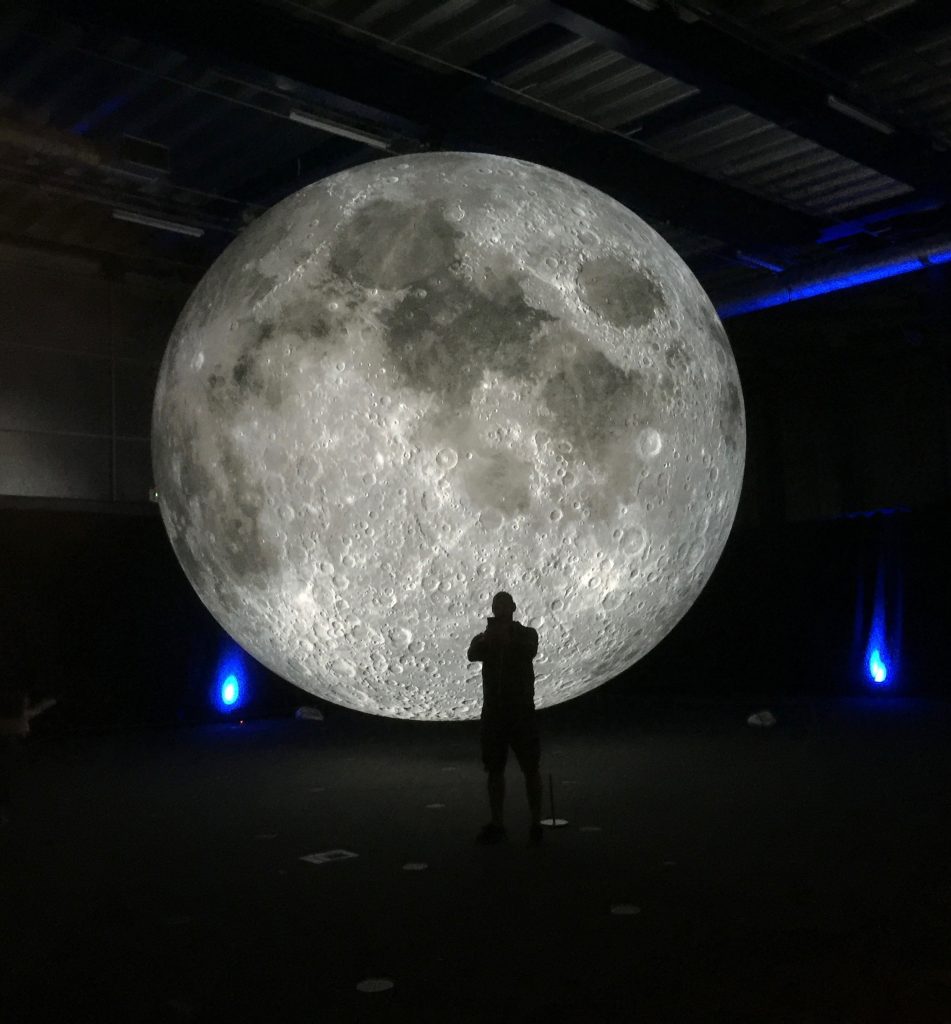 Museum of the Moon is a new touring artwork by UK artist Luke Jerram.
Measuring seven metres in diameter, the moon features 120dpi detailed NASA imagery of the lunar surface. At an approximate scale of 1:500,000, each centimetre of the internally lit spherical sculpture represents 5km of the moon's surface.
Moon Story, Drawing and social media.
The original drawing was begun when the artist visited the Museum of the Moon exhibition and spotted a 'moonlight' in the corner in the dark expanse housing Luke Jerram's massive moon. On a closer view the moonlight was a table lamp beamed on a book being read by Steve to an entranced family. The illuminated reader and family provided a strong composition to base a drawing on. The artist took iPhone pictures, transferred them to an iPad, into adobe procreate and using an apple pencil the drawing was created through a number of states. An early version was posted. on Instagram channel where  Museum Manager Jessica spotted it, showed it to Steve who was surprised and impressed. Jess used Instagram to contact the Artist to let him know Steve would like a copy if possible.
Once the drawing was finished proofs were made on a high quality Cannon inkjet printer on to a range of papers before an edition of 5 were printed on 300 gsm aquarelle off white paper. Two months on from the Saturday encounter in the Museum of the Moon the 2nd print of the edition was presented to Steve who along with Jessica enjoyed seeing the mounted fine print. Of course it quickly appeared on the @thinktankmuseum feed.