2nd week of 2nd lockdown
Congregate for Culture
October saw a positive series of openings of Art galleries , Museums and even Theatres like the Birmingham Hippodrome creating reuse possibilities of their stages.( Van Gogh) Audiences ventured out of their lockdown safe cells to take in cultural offerings across the country. The Birmingham Museum and Art Gallery opened the Wildlife Photographer of the Year exhibition as well as upper galleries, shop and Edwardian Tea Room to socially distanced safe viewing. Visitors came in numbers to enjoy culture.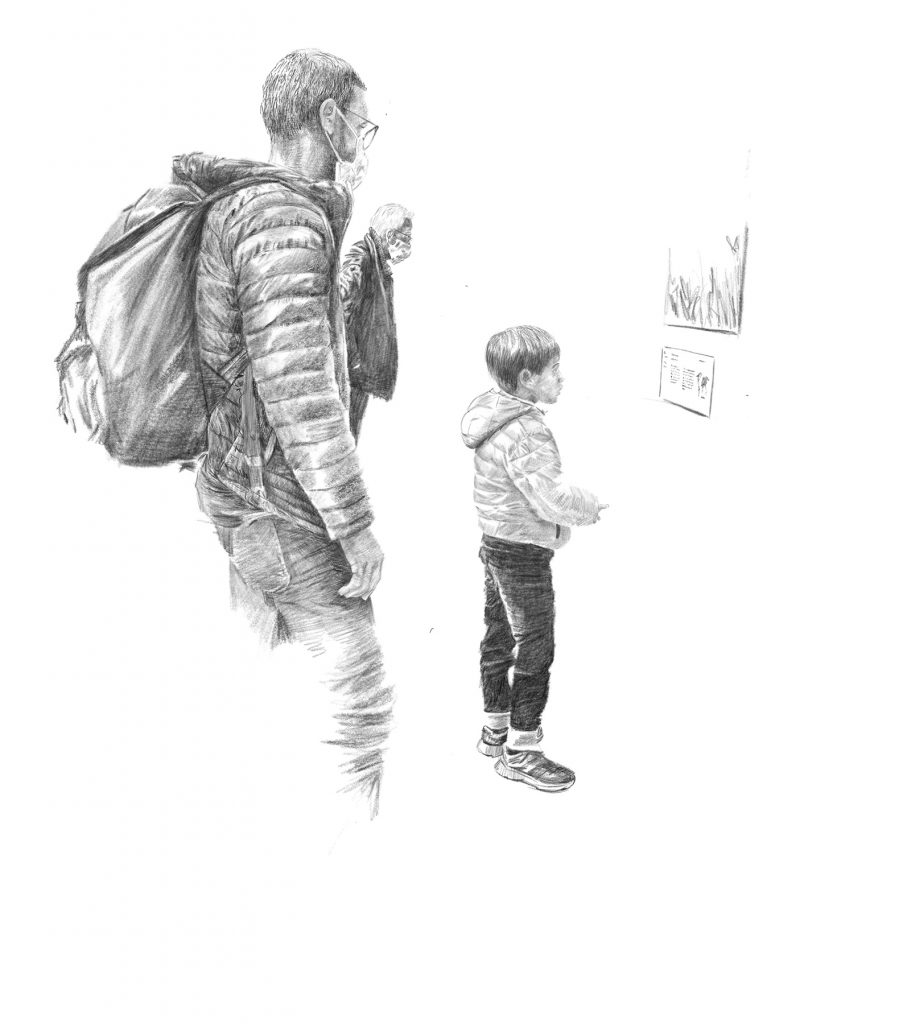 Sadly we are back in lockdown and cannot enjoy what is on offer. Perhaps the lockdown will be relaxed before Christmas and we can all congregate for culture.
academic activity
Writing continues with Pandemic aesthetics analysis and final corrections on a paper entitled DRAWING ED RUSCHA. Practice research continues between the studio in Moseley School of Art and the Print room in Birmingham School of Art and taking exciting new turns into the making of serigraphic film positives. With support from academic and technical staff investigations are broadening surface horizons for serigraphic drawing. The first portrait using a sanded surface has been taken another step forward into a unique ink image. A sweep with a small squeegee charged with gold ink on to a sheet of white cartridge paper is left to dry for two weeks. The ink hardened into surfaces that may be printed upon, even though the sweep's edges stood proud from the paper. By positioning the gold arc under the silk screen the resultant print reflects the trajectory of the thumb of the subject. The illumination is intriguing. Under the dark ink the gold glows through, while on the white paper it moves between flat, bright, reflective gold to congealed reverse embossed ink, indicating the three dimensional quality of the action that has created it. The reverse emboss created a sweeping ridge that has taken the ink at a height giving a dark curve, with a secondary shadow glow.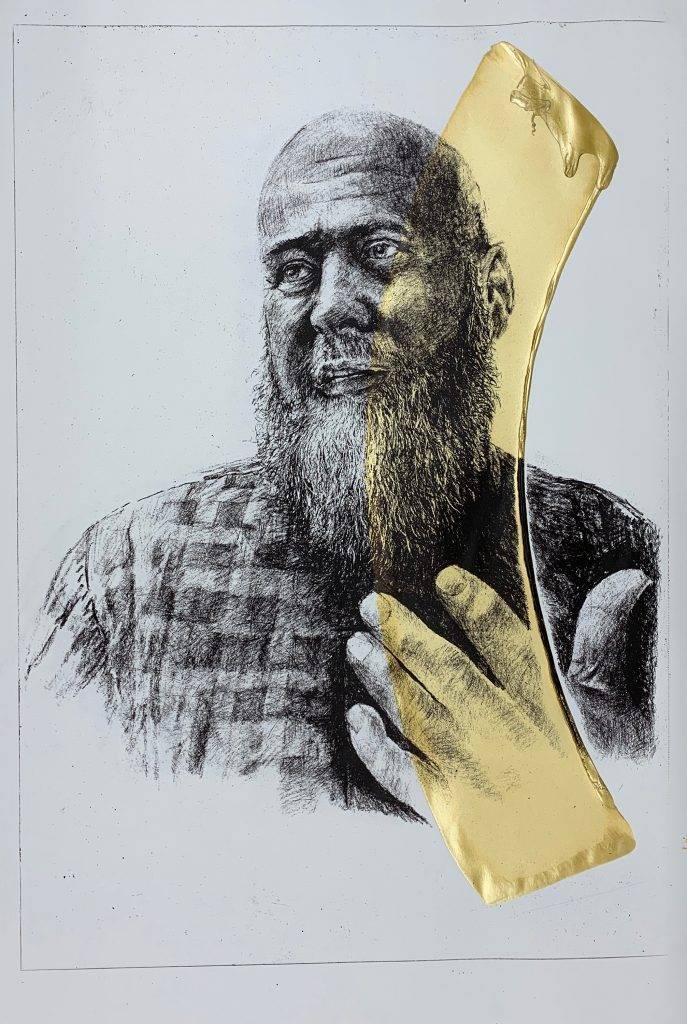 The portrait has been shared with the unwitting subject Rashid Campbell. In lockdown he is in quarantine returning from supporting Syrian refugees in Lebanon. The portrait was shared over WhatsApp and initial feedback is very positive and we look forward to meeting n December 3rd to share the physical portrait.
Lest we forget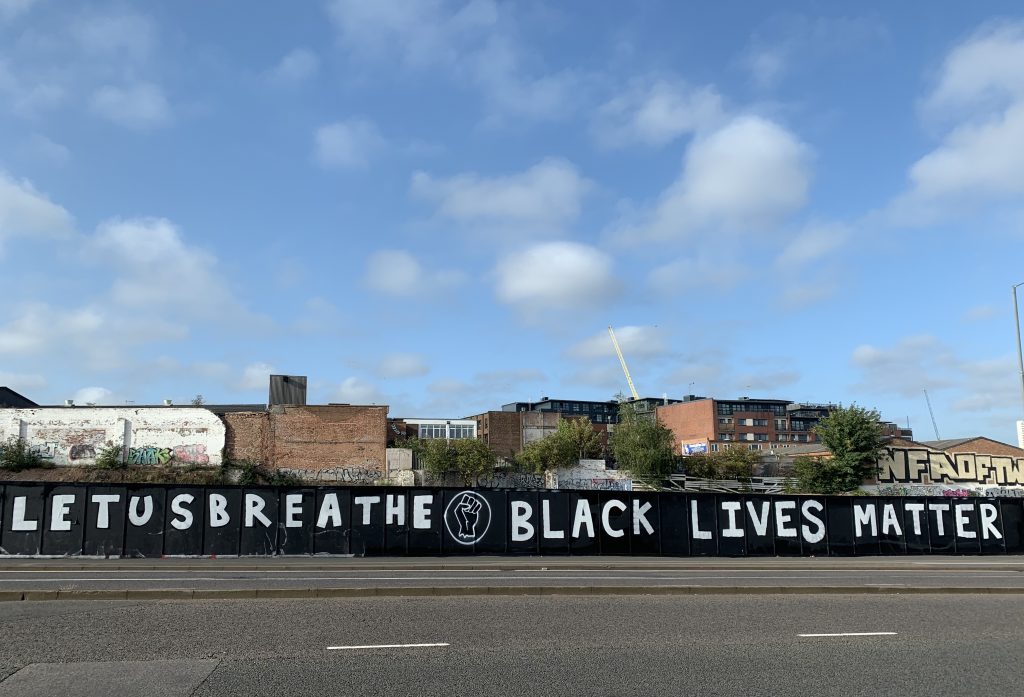 Covid App update
Fourth ONS Test Survey result: 'Negative'.
There is a constant anxiety around Coronavirus and whether the sniffle, cough or tiredness is a sign of contracting it, so the Negative result is a relief. It is also positive to contribute to the data gathering to inform policies – we hope.
Thats it