Another difficult week of terrible news from the frontline of coronavirus Britain and beyond, as we support the NHS and all those who are looking after people struck down by the virus. Thursday clapping on our streets at 8pm is now a weekly show of solidarity, as is social distancing as it is observed when we leave homes to get exercise and supplies. The daily walk along with breaks for breakfast, lunch and dinner are becoming the staple structure to our days. These get us by, but they are not rewarding beyond that. Challenges for those not at work or engaged in their usual activities are finding it difficult to maintain their commitment to the pursuance of their lives.
That said new activities with those who are at home, but have internet access are experiencing new means of communicating much more frequently. Family quizzes across physical boundaries are the rage. We even enjoyed an Easter egg hunt between, Scotland, Derbyshire, London and Birmingham. We divided into Hunters and Hiders and sent the video hunt via our phones to Zoom viewed by all participants and those on their own were able to comment on progress. Recommended for 2 year olds to pensioners. On Saturday nights we meet in the Covid Arms and catch up on the weeks experiences including nephew's final days of pregnancy, that has now run over. There is a dedicated WhatsApp group for updates. Our younger members give insights on employment and volunteer possibilities from the newest employment status 'Furloughing' and the long wait for the call from HMRC to our self employmed members. When not on social media checking and supporting flat mates progress on the building's Vegetable Patch and proposed Green House plans are a daily pleasure. There was no veg patch before Lockdown. Of course the BBC 5pm, daily 'Coronavirus Update' from No 10 Downing Street and the now famous medical and scientific advisors that before now were in the shadows, provides another slot in the day before the 9 pm drama catch up beckons.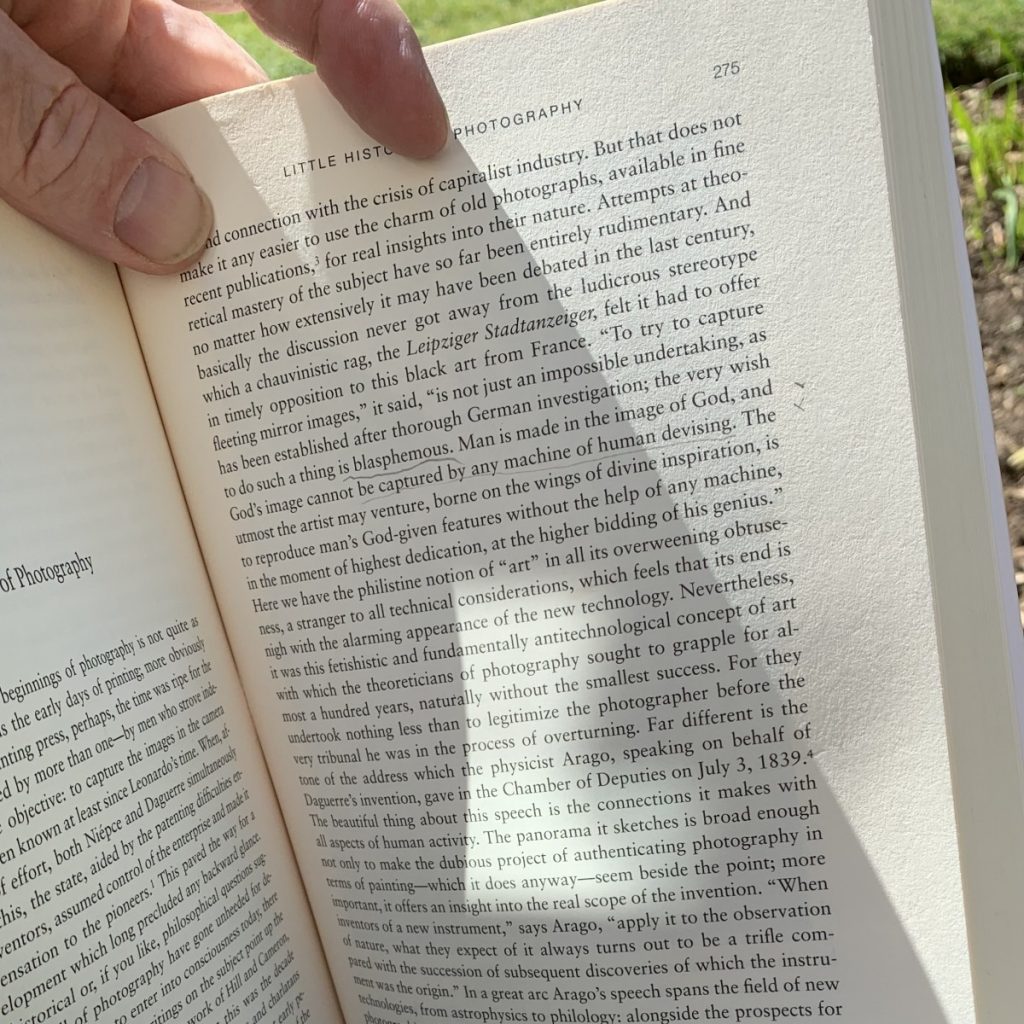 Busy, Busy, Lockdown Busy. Where does Art making and PhD research fit in? If it is going to be productive it has to be structured in. Large scale making is not possible at home, but academic research? Surely that will begin daily at 9am and 2pm with traditional breaks for food. One would have thought so, but the Virus effects are pervasive. They seep in to thinking processes and bring you back from intellectual pursuits to the fearful reality we are living through. Perhaps some research into thought in periods of social and global trauma should be undertaken.
While art galleries, theatres and cultural venues are closed there are signs that online alternatives are being welcomed by artists and audiences alike. NT Live, once a fringe activity is being watched by new audiences as it is available free on Youtube; itself a fringe activity only ten years ago is now mainstream viewing platform. Indie film platforms like MUBi are offering free access to students. Virtual tours of exhibitions large and small, are free as viewers control their experience through interactive functions. The Big Draw celebrates 20 years this year and will have their planned festival with "No critiques, no judging… no worry…". You can see more in the Bigdraw Minimag. As part of their positive response to the crisis the BBC and have launched Culture in Quarantine, a funding package managed by The Space to commission unique new digital online work. What was fringe is mainstream in Covid Times.
There are some positives as we look forward, but another three weeks of lockdown does not sit easily. No drawing has taken place this week, which is a loss. My reading of Walter Benjamin's 'Little History of Photography' and Dominique de Font-Reaulx's 'Painting and Photography' have provided intellectual sustenance. The discovery that the 1840's painter and photographer David Octavius Hill made the first work of art painted with the help of photographic images has given focus and a lens to the research: Hill was present at the Disruption Assembly in 1843 when over 450 ministers walked out of the Church of Scotland assembly and down to another assembly hall to found the Free Church of Scotland.
Covid Art and Online content are out there and one of the always interesting commentators is Garry Baker and his Drawing Blog: https://fineartdrawinglca.blogspot.com/2020/03/drawing-corona-virus.html?showComment=1587127942051#c4215859787420580235
While engaged with my smart phone more than usual an ad for a new Face App somehow appeared before me and I tried it. Plenty time to try things these days.
Another ad appeared and made the claim to be 'Photography beyond Reality'.
I haven't tried it yet.
Reality is not being photographed much as social distancing is in place and photographing people suffering is not a valuable activity. The reality of the virus is sometimes close to home. A relative recently taken into hospice and near neighbour into a care home have very sadly passed away. May their God be with them.