Care
There are amazing human examples of care by families and health professionals across the world as people fight to survive the virus. It is increasingly difficult to comprehend the reality of the figures reflecting individual suffering.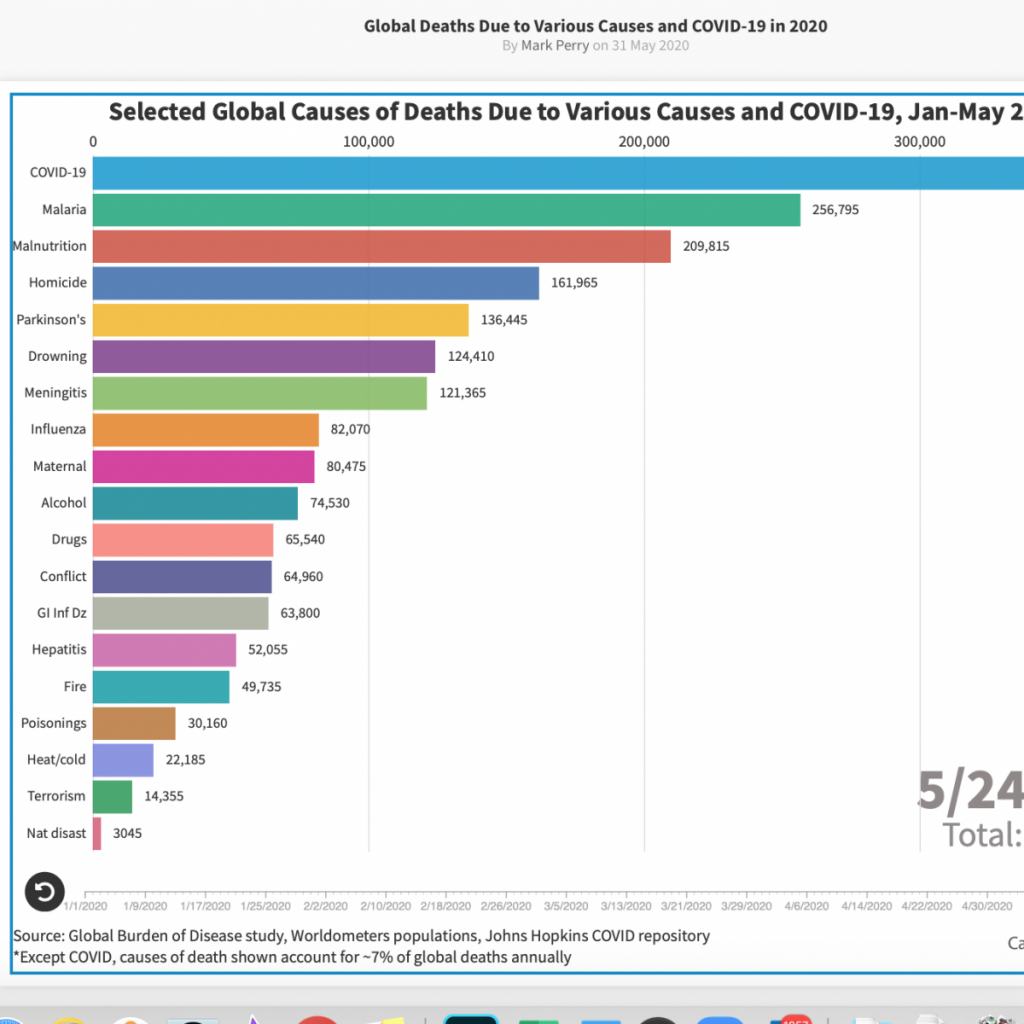 Above is the current situation. The beginning of the graph is January 1st 2020 with covid at zero. Click the link and be shocked by the trajectory of this interactive graph.
Birmingham School of Art #printgang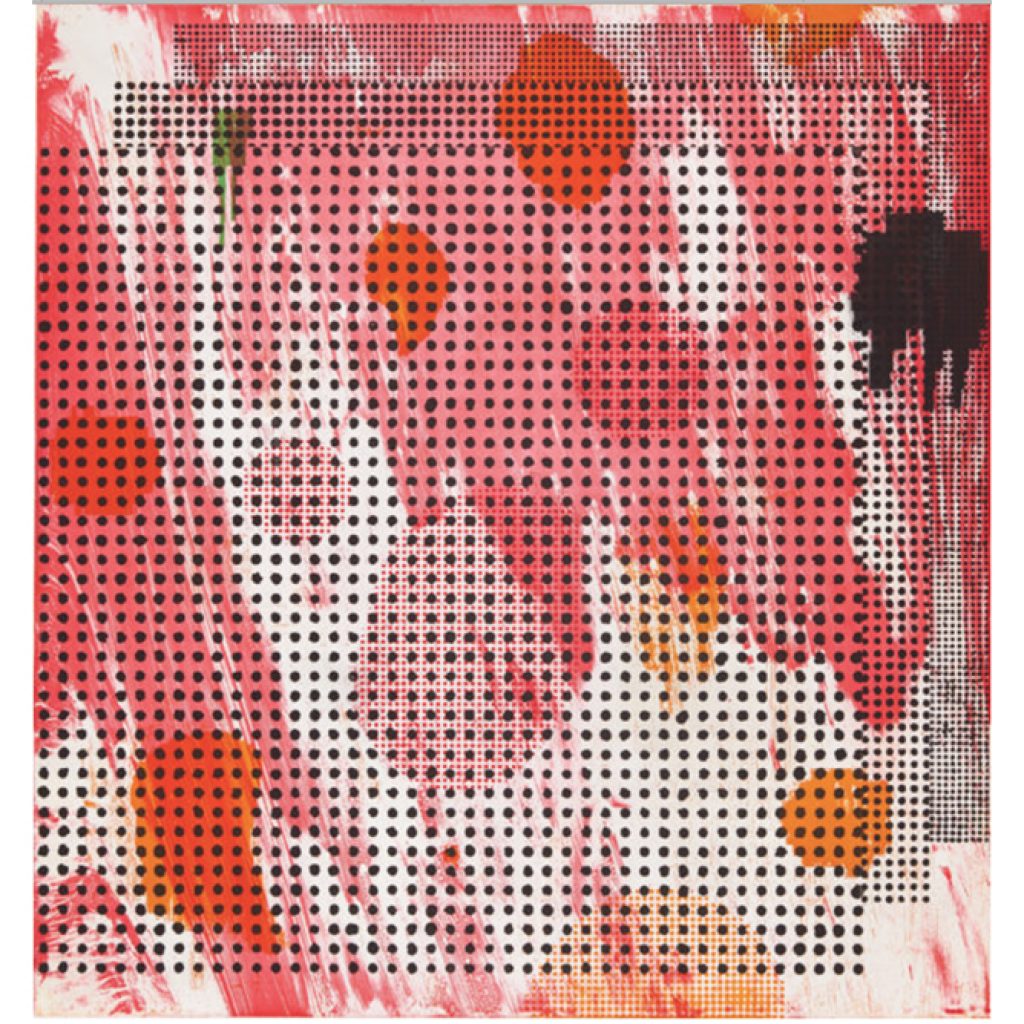 I had an in depth conversation with Justin and Taiba about the Jaqueline Humphries' print: 'Red' referenced in respect of her use of emoji figuration, pattern and abstract grounds.  Justin had seen the print for real in a recent visit to Crownpoint Press, San Francisco where it had been made.  He reported that it was an impressive work and its size, for an etched print, added to the impression.
We discussed the potential to silkscreen a mark resist drawing on to an aquatinted etching plate by printing with drawing fluid on the plate for it to be dissolved and let the acid bite. Like silkscreen parts of an image may be stopped out to protect from further inking, but in this process areas of the plate can be stopped out for deeper biting. I am not an etcher and am not wholly sure of the process, but it is worth thinking through and experimenting with when back in the Printroom. The concept of mixing silkscreen and etching is appealing.
Masking
Meeting a friend in the street we participated in a socially distanced catch up conversation. Jayne is a top costume designer who has designed and made covid masks and kindly offered to make us one each. A few days later the doorbell rang and she and partner Dave had placed a jiffy bag with two masks in a socially distanced way on our letter box.  Taking the opportunity to share some time we walked round our communal garden and showed them the neighbour's developing veg garden and greenhouse reconstruction. We talked beetroot, bees, damsons and peacocks. As we went our separate ways Jayne said this was the best part of making and giving masks to friends: the talking and sharing.  Nice!
LockDown LookOut
Lockdown Lookout No1 has been made.  It awaits editioning as a digital print or the basis for a larger silkscreen print based on the layers that have come together in the making. Drawing No 2 has begun.
Looking out of another window a range of tree leaves and light are framed by the rectangular window section. Beyond the sunlit highlights I am drawn into the undergrowth on the ipad's electronic surface feeling my way through the branches, leaves and shadows. The digital magnification function allows one to see further into the detail and the drawing of its, before reducing the view back down to observe the drawing in context of the whole.  The first layer has been drawn in 7 days, not 7 weeks. Probably because a format/concept for a series has been established and one can progress with confidence, while aware that a second drawing may not be as satisfying as the first.
On day 4 I was drawing late evening and a tv documentary following 90's comedian Tony Slattery as he tried to find solutions to his continuing mental health concerns came on. At 60 years old it was an emotional roller coaster ride for him and his partner Mark as he faced psychiatrists, alcohol consultants and past childhood demons. The next day when I returned to draw from where I had left off, I began to be aware of not only the memory of the drawing approach I had taken, but also memories of what was going on in the Tv programme.  An image of Tony Slattery battling through against the odds appeared as a type of mental trace.  It seemed to be initiated by returning to the same focussed drawing modus operandi that I was pursuing on the iPad screen, while in front of the Tv Screen 12 hours before.  The two aligned in a manner not anticipated.
#Blacklivesmatter
At the end of this week 10 Lockdown is met with terrible trauma in the murder of George Floyd. The reality of vicious racism has been brought to the global stage and protest by all of us is demanded. The disproportionate burden felt by people of colour in the care, employment and justice systems must be recognised and addressed in this pandemic moment of change for the future.
Birmingham Museum acknowledged this need as has artist Mohammed Ali.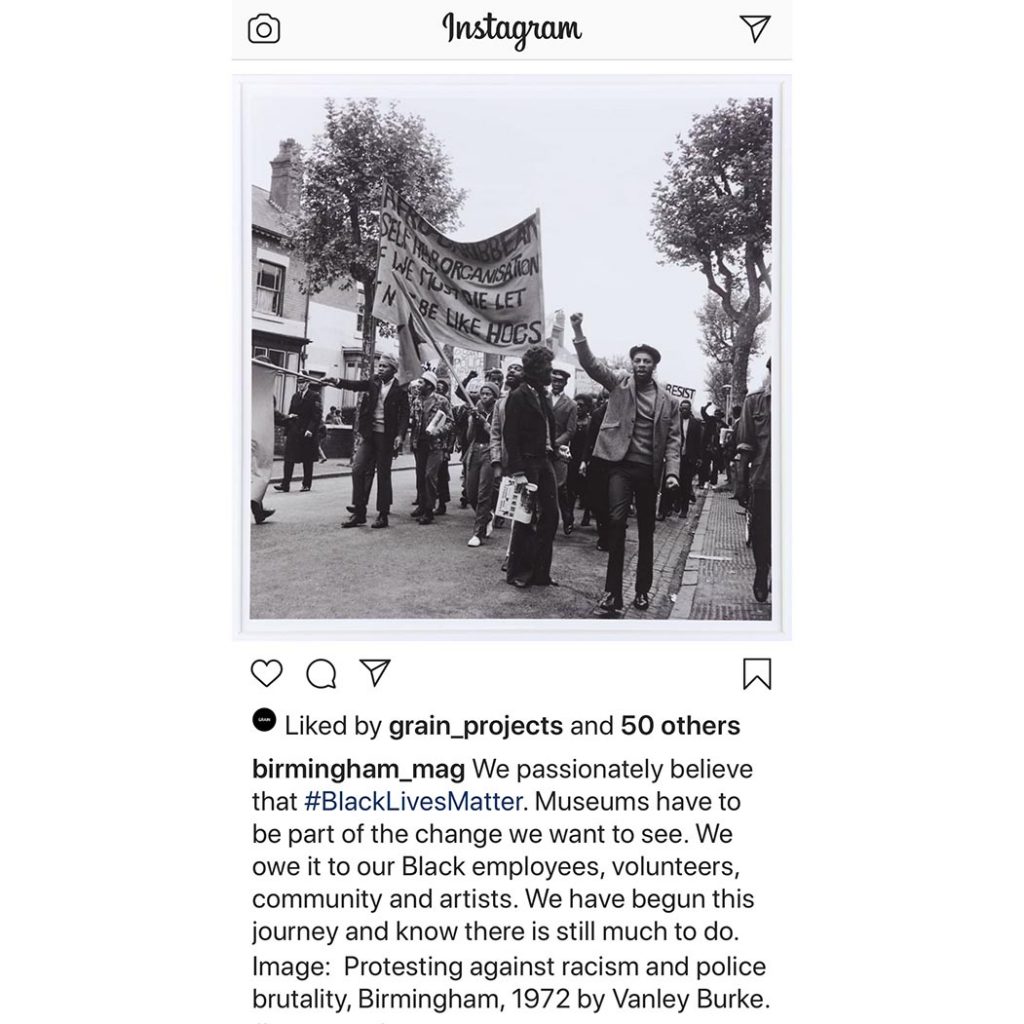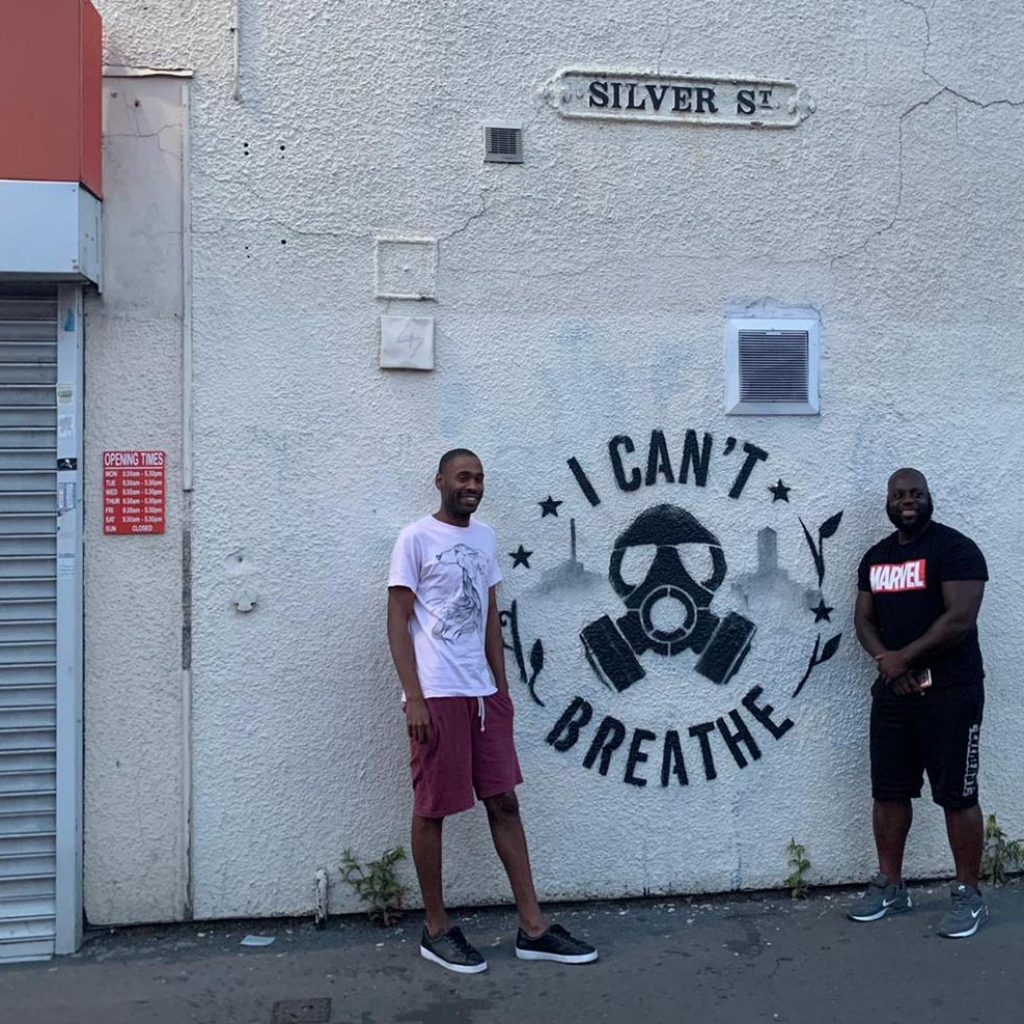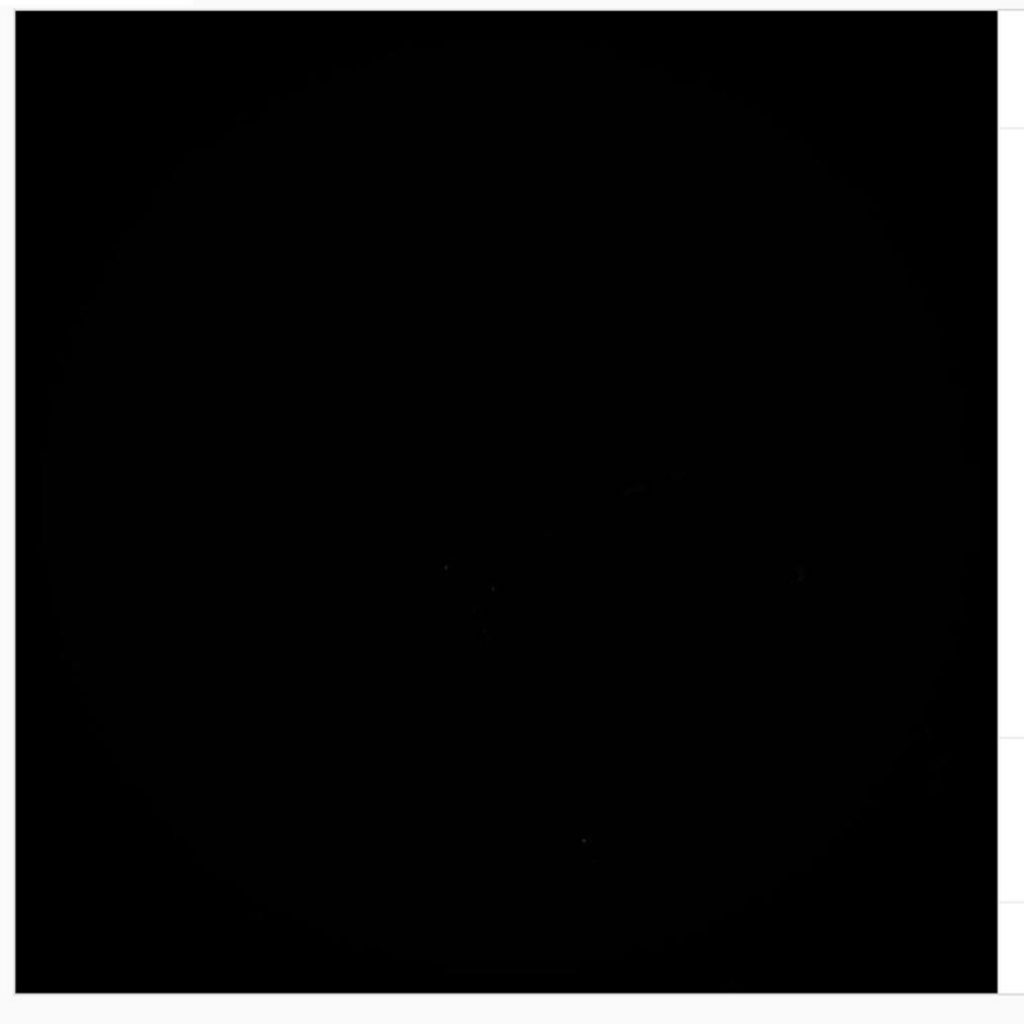 Thats it