A few weeks back I picked up an app that appeared on Instagram : D Emptyspace, that promised customisable virtual art galleries. I responded to the invitation to populate/ curate 3 separate galleries with images from my artworks. They are titled : Powder Drop; Screen Bed and Art Viewers. The first two are white space galleries whereas the third is a dark space. Each can be populated with digital images. These could be the conventional framed artworks and placed on the walls or I experimented with 'blowing up' expressionistic images of artworks I had recently created in an experimental material drawing session. I had dropped 'lamp black' ink powder from a meter or so on to sheets of receptive paper. This created enjoyable freeform marks. They would be blown away unless they could be fixed. To do so I placed a second sheet on the powdered first and pounded it with my hands, followed by kneading it with my knees to squash the powder flat on the first sheet. The marks became less atomised and were flattened into the paper. I took smart phone photographs of the results. These became my digital art works for the first D Emptyspace gallery. But rather than 'hanging' three prints on the gallery walls I enlarged them to cover the total wall spaces. This worked well and gave the impression of being large scale artworks – all from small powder drops on an A2 sheet of paper.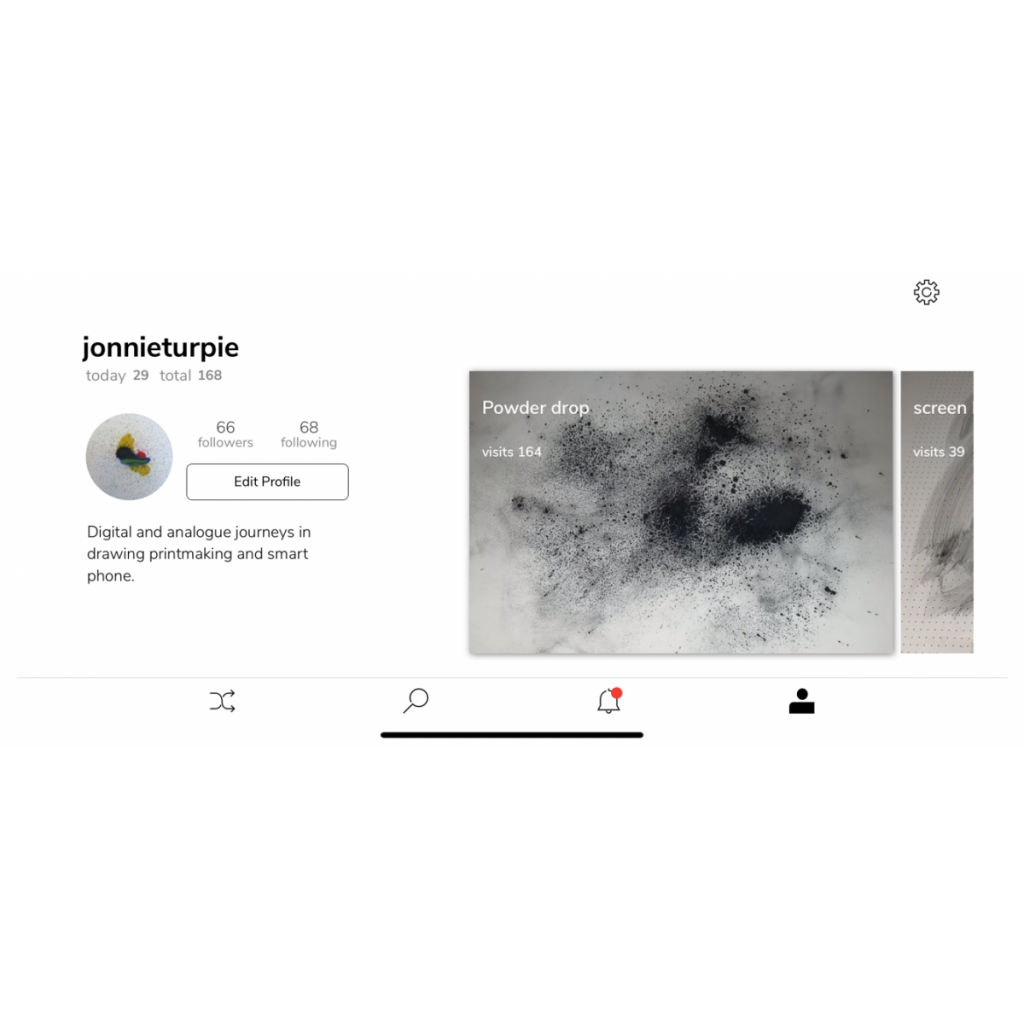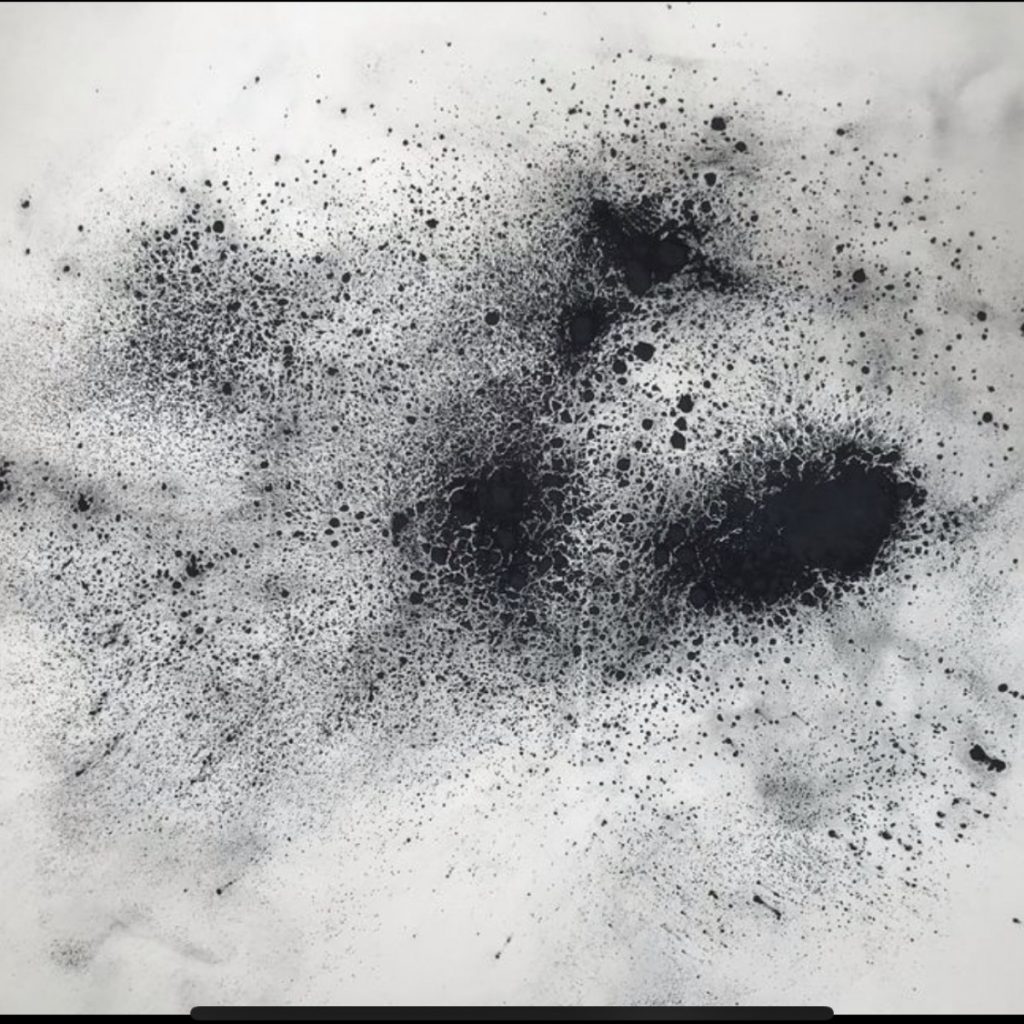 For the last week I have been receiving an increasing number of 'Traces' and messages on my Powder Drop Gallery. Interestingly fewer comments on the other two galleries, even though, in my opinion they are equally interesting. Perhaps early D Emptyspace viewers tend to look at the first gallery and not follow through to Galleries 2 and 3. Today a message from D Emptyspace CEO & Co-creator Ryan in Korea to all users with the first newsletter:
'D Emptyspace is now one month old! Since our official launch on May 30, thousands of artists have started uploading incredible artwork. In celebration of our first month we're sending our first newsletter. Continue reading to learn about improvements we've made (based on your feedback) and to discover other artists curating and sharing on D Emptyspace.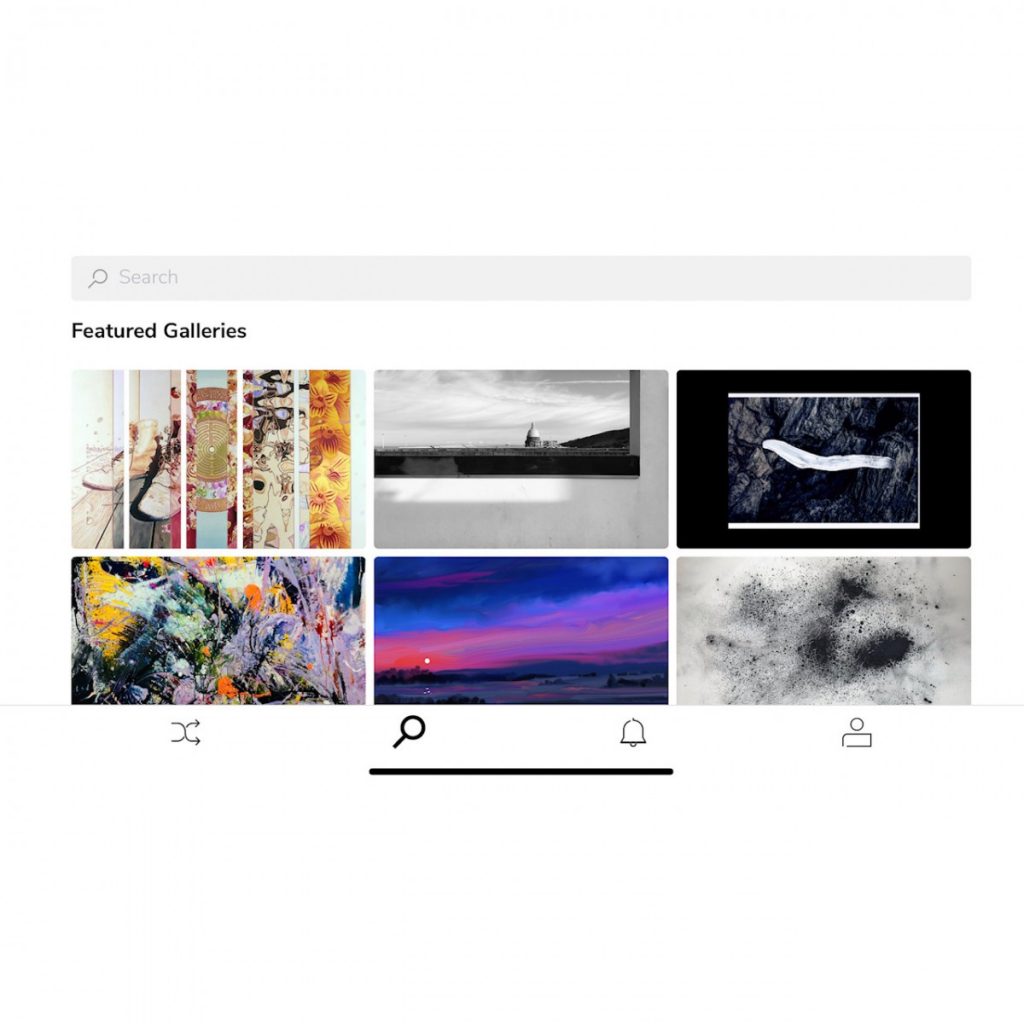 Surprise Surprise Powder Drop is a Featured Gallery. For just 1 month there is a growing user base for this innovative platform. I plan to extend the third dark gallery with more art watchers and assess how this performs and whether users respond positively. New Features are promised in response to user feedback.
website: https://www.demptyspace.com/. App on App Store