British Museum – Love and angst – July 2019
Love and Angst curated by Giulia Bartram, shows Munch as an extremely versatile printmaker through his work in lithography, woodcut, etching and drypoint . There are a small number of oil and watercolour paintings, but the emphasis is on his printmaking. There is even the large, thick, heavy litho stone used to print the 'Madonna' is framed behind glass. This provides a solid and substantial reference to the material nature of the drawing, mark making and inking of his prints.
Many critics and commentators have written valuably on Munch's complex persona and its reflection in his works. Love and Angst points to these psychological motivations, however aesthetic and (print)making themes are uppermost here. The lithographic drawings are full of flowing and dense drawn marks to represent each subject and Munch's interpretation of thereof. On closer inspection many of the drawings on the stones have been drawn into with a sharp tool to bring forward detail, highlights and enhanced forms. This technique requires deft handling of the tool to add to the image, through taking away. These scratched sharp marks are particularly apparent in his portrait of August Strindberg.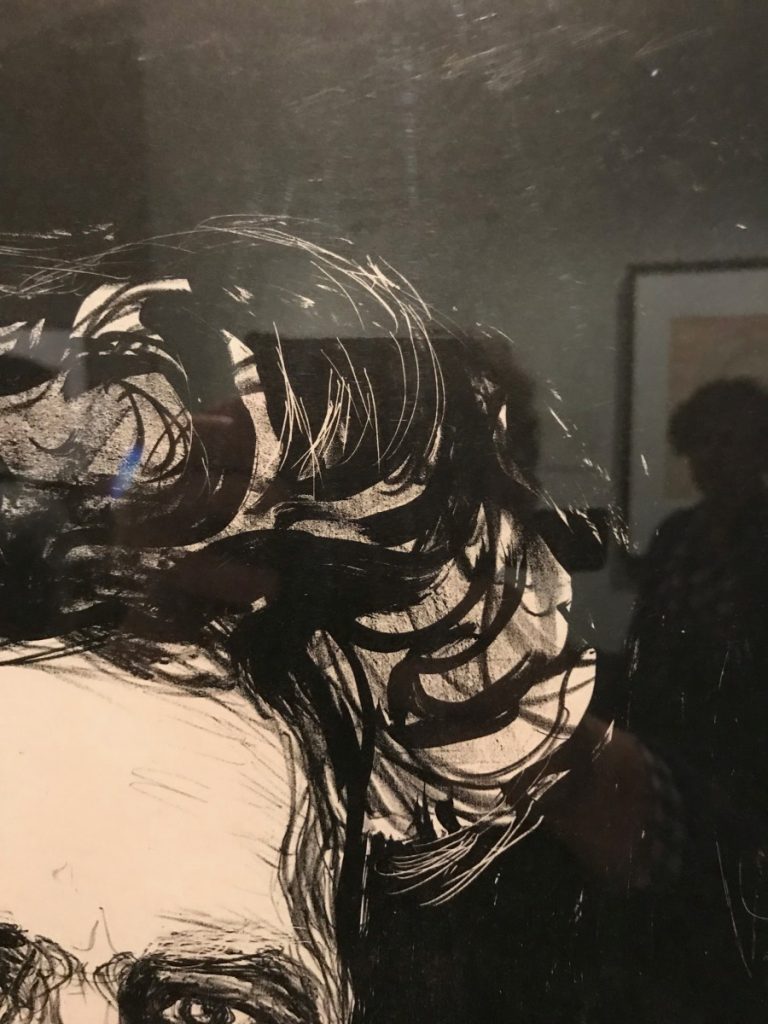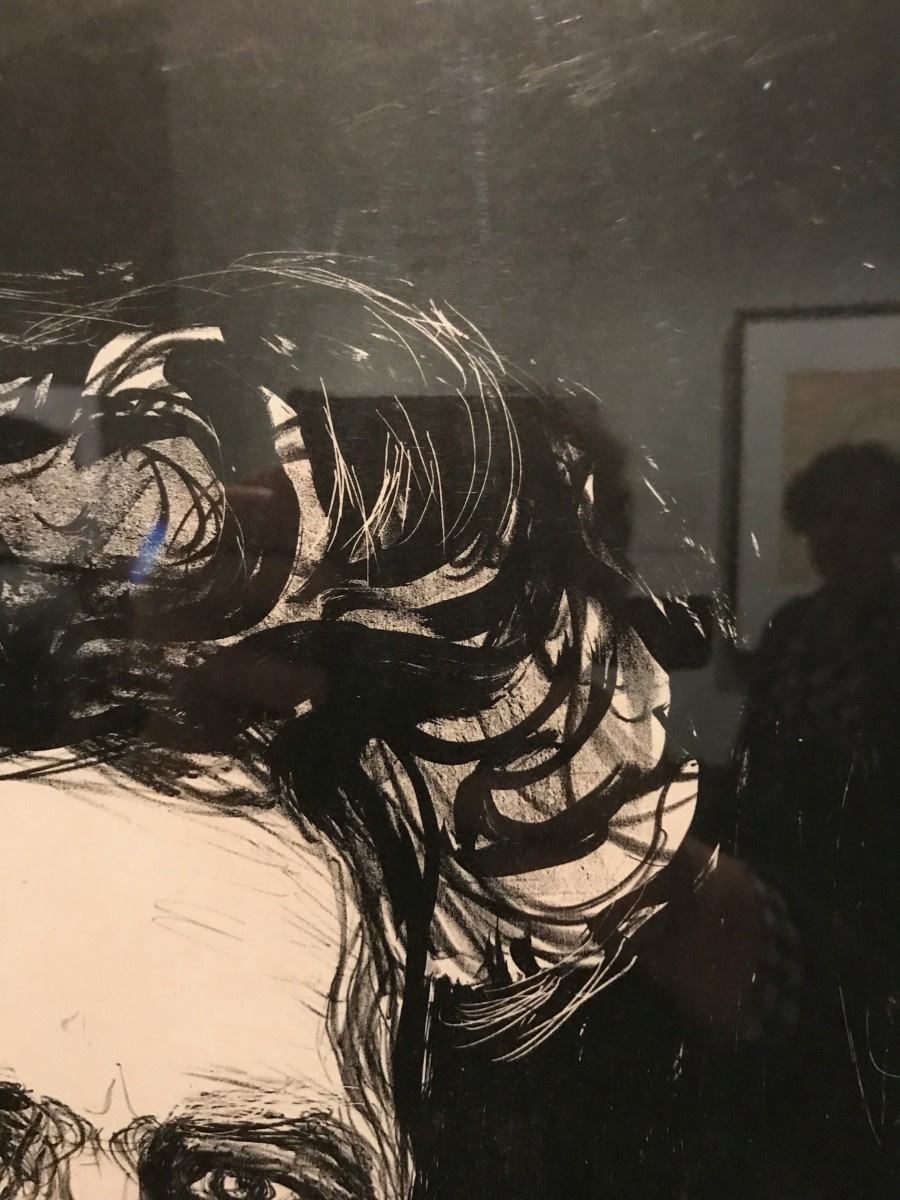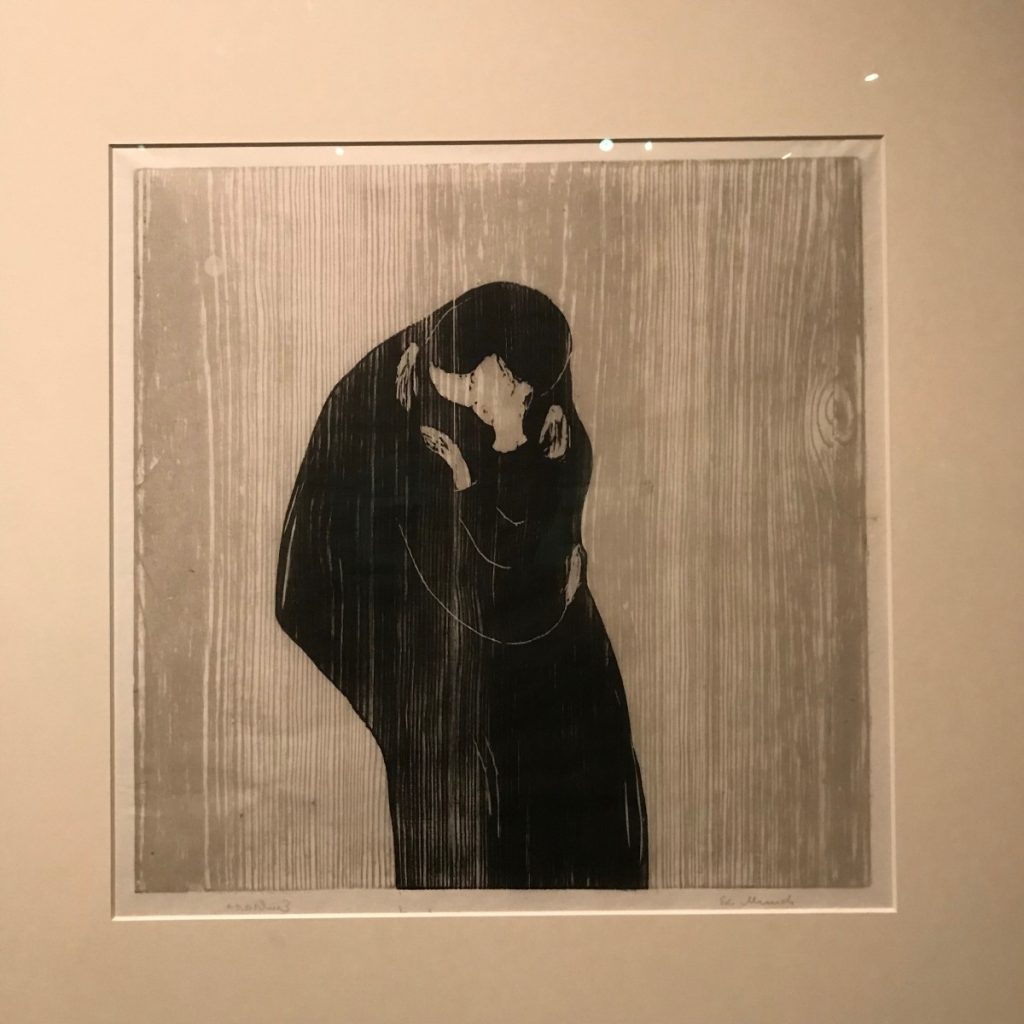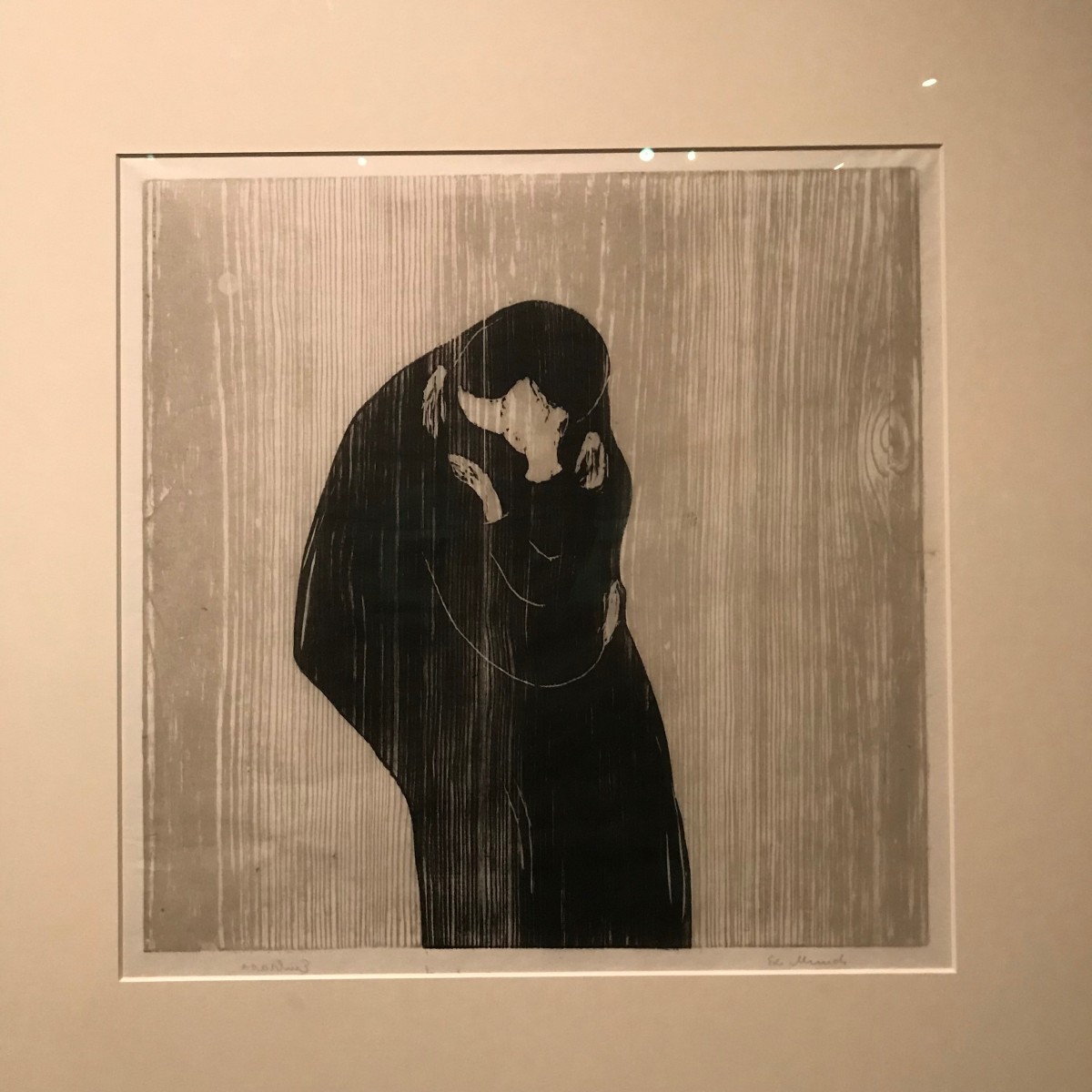 In many of his woodcuts he makes use of the wood's grain across the subject depicted as well as the background. In The Kiss the shape of the embracing couple mark the edges of one woodblock, which Munch printed over a background made from another block, whose grain is prominent. This unusual approach brings an overall unity to the prints with the grain being apparent throughout, as opposed to the norm which would be to remove it from the central motif. It also reveals the printmaking process and materials employed. In the multicolour woodcuts he also uses a jigsaw technique to create areas of colour and distinct lines of subjects. To achieve this he sawed the woodblock into sections. Once again applying dramatic techniques to the printmaking process.
Photography. The exhibition does not focus on Munch's interest and use of the then growing accessible medium of photography. He referred to family photographs, photographic portraits by himself and others and specifically taken images to make self portraits that he then used as reference for paintings and prints. When conceiving Self Portrait With Wine Bottle he composed photographs of himself, framed and positioned facing a light filtering through the lace curtained window. This created a sense of melancholy as he is set against a dark background with his features illuminated in a form of chiaroscuro. For the painting and prints of Self portrait with Wine Bottle, it appears he uses this image as reference, but places himself in a real cafe environment with a natural overall light illuminating the background. He retains his image of melancholy from his lonely darkened room photograph into the social reality he lives through. The print is included in Love and Angst with its gestural marks describing the tablecloths.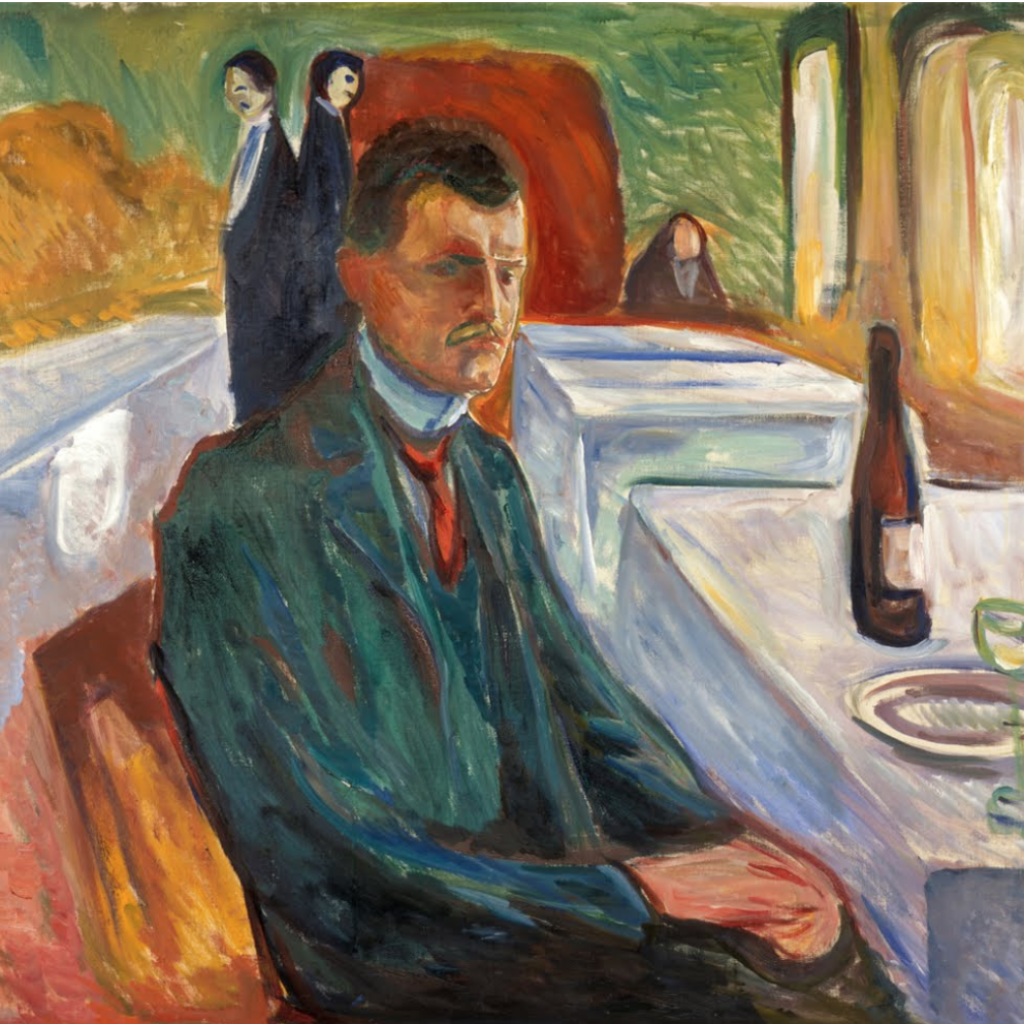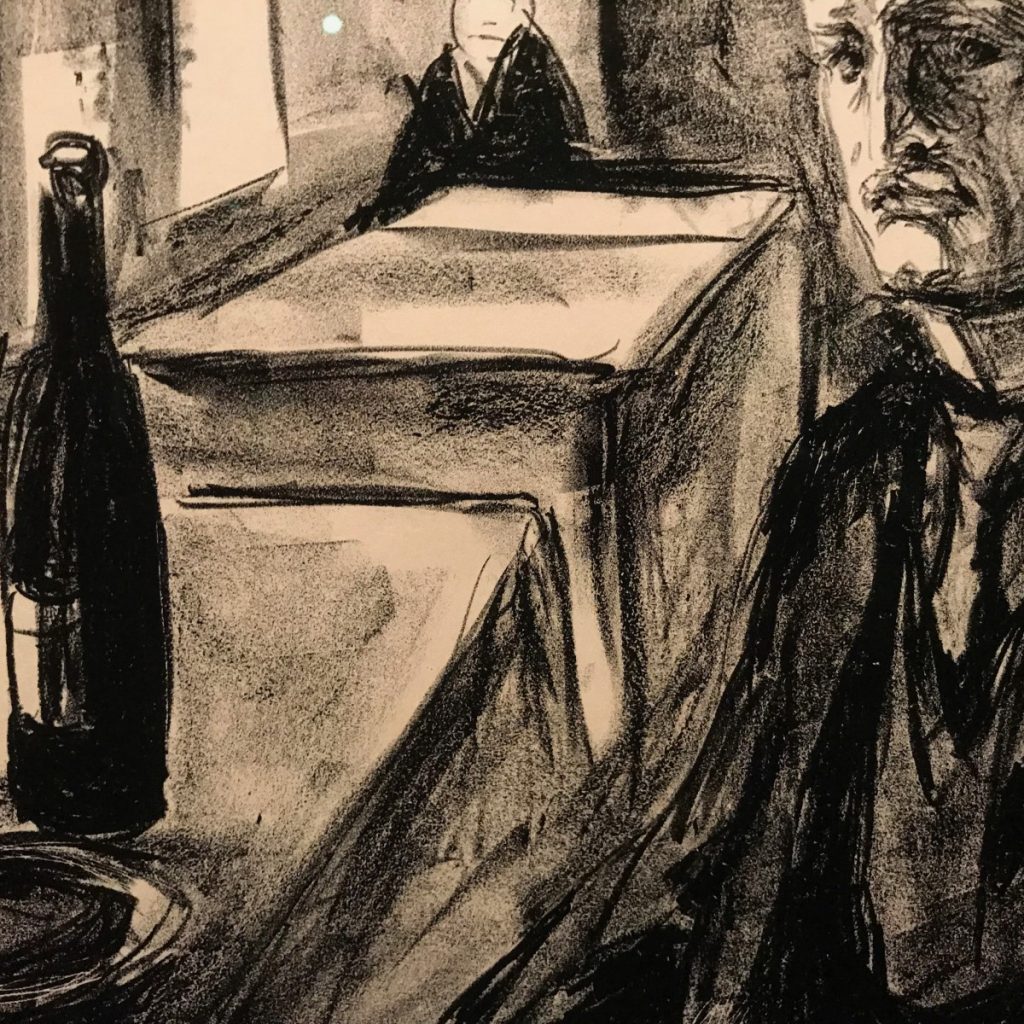 His use of photography and his feelings of melancholy and hopelessness are encapsulated in his thoughts in his notes on 'The Fatal Destiny Photographs' and the aphorism attributed to him in 1904, Berlin: 'The camera cannot compete with brush and palette- as long as it cannot be used in heaven and hell'.
Arne Eggum presents more detail on Munch's interests in and use of photography in his insightful book: Munch and Photography. (Eggum, A 1989. Munch and photography. London: Yale University Press).
This slide show shows images from this exceptional exhibition and Munch's printmaking talents :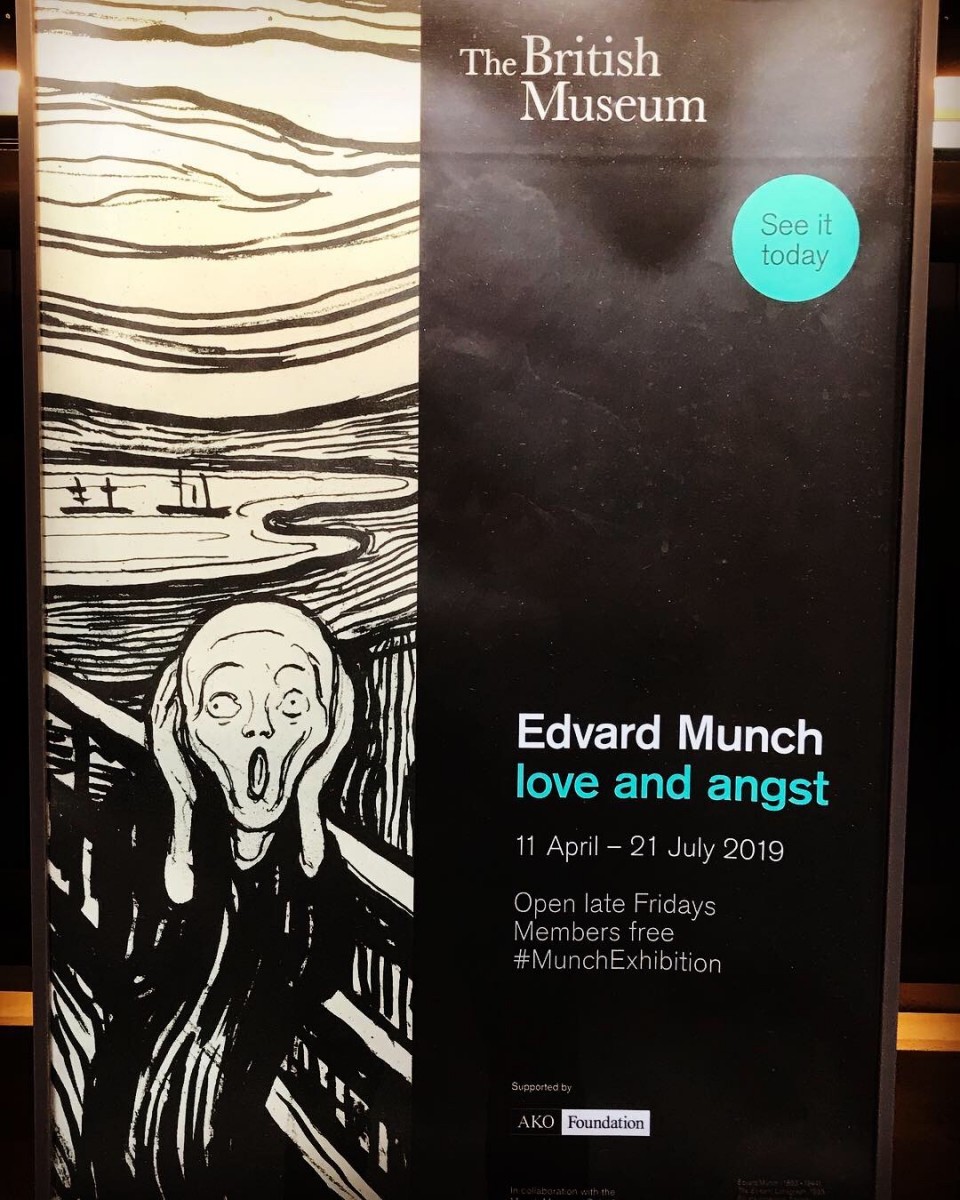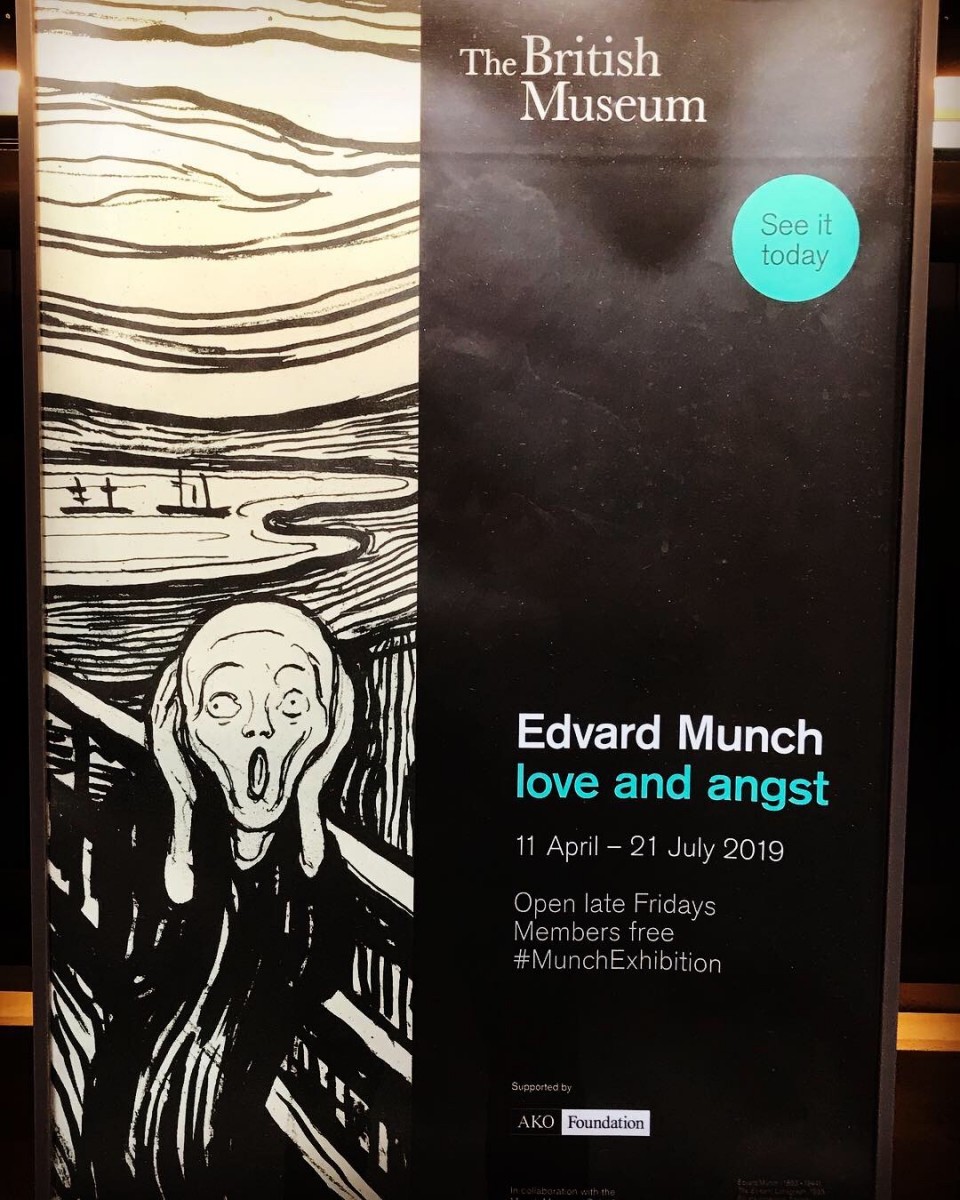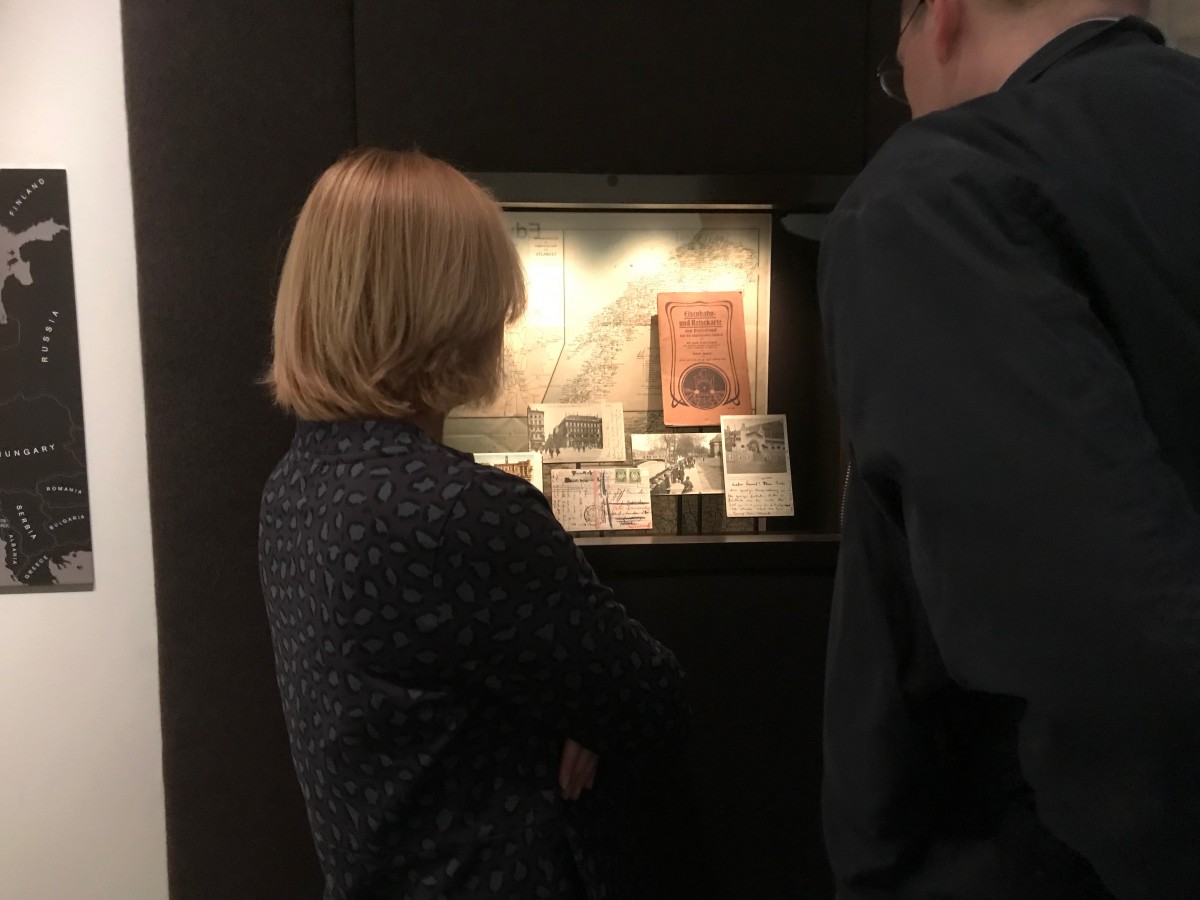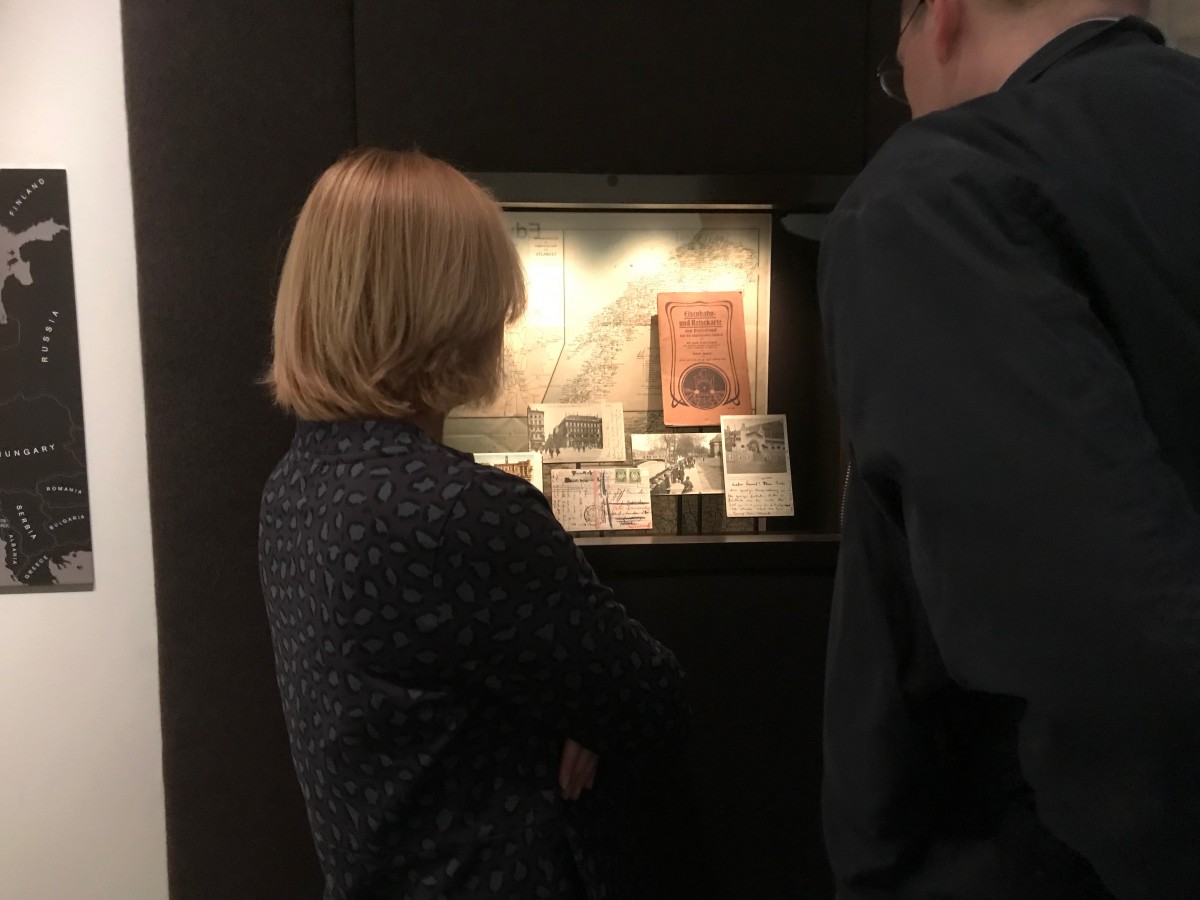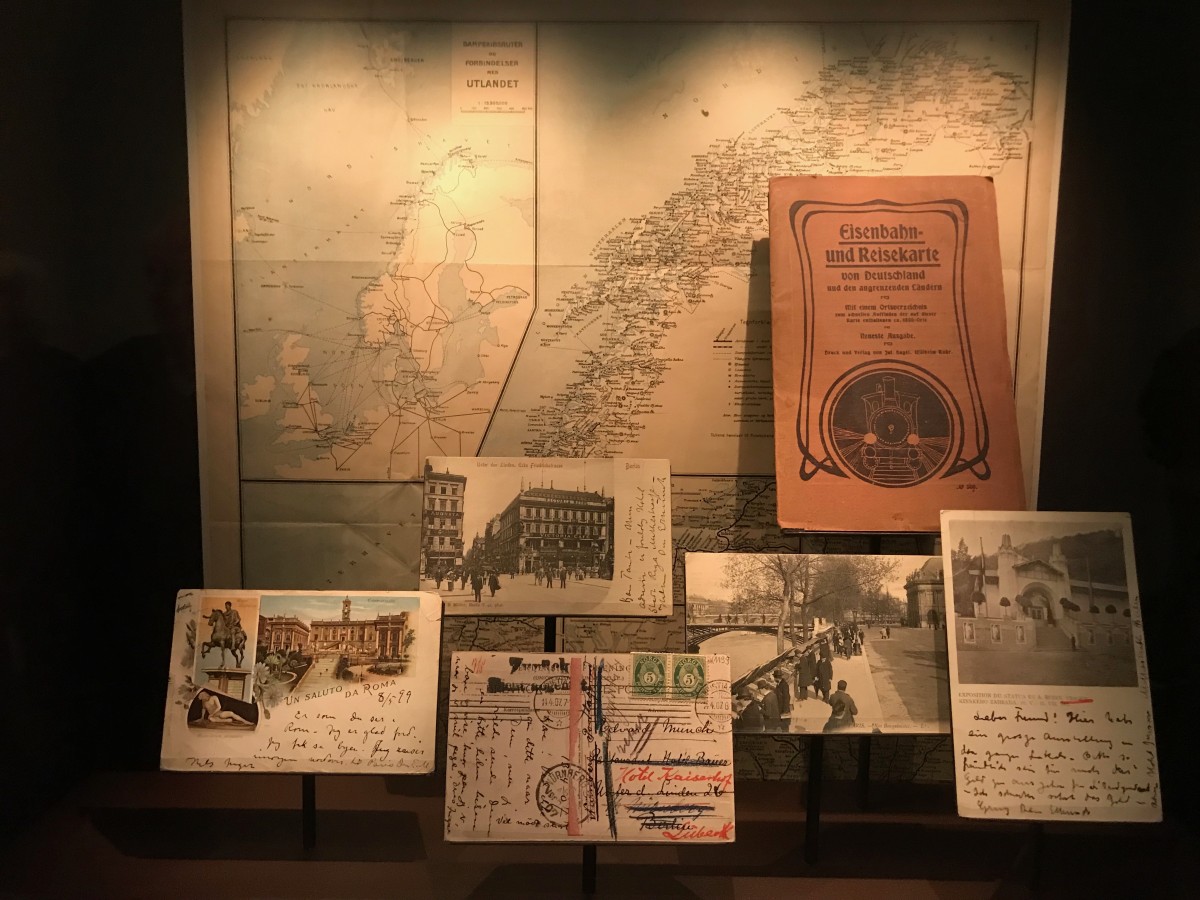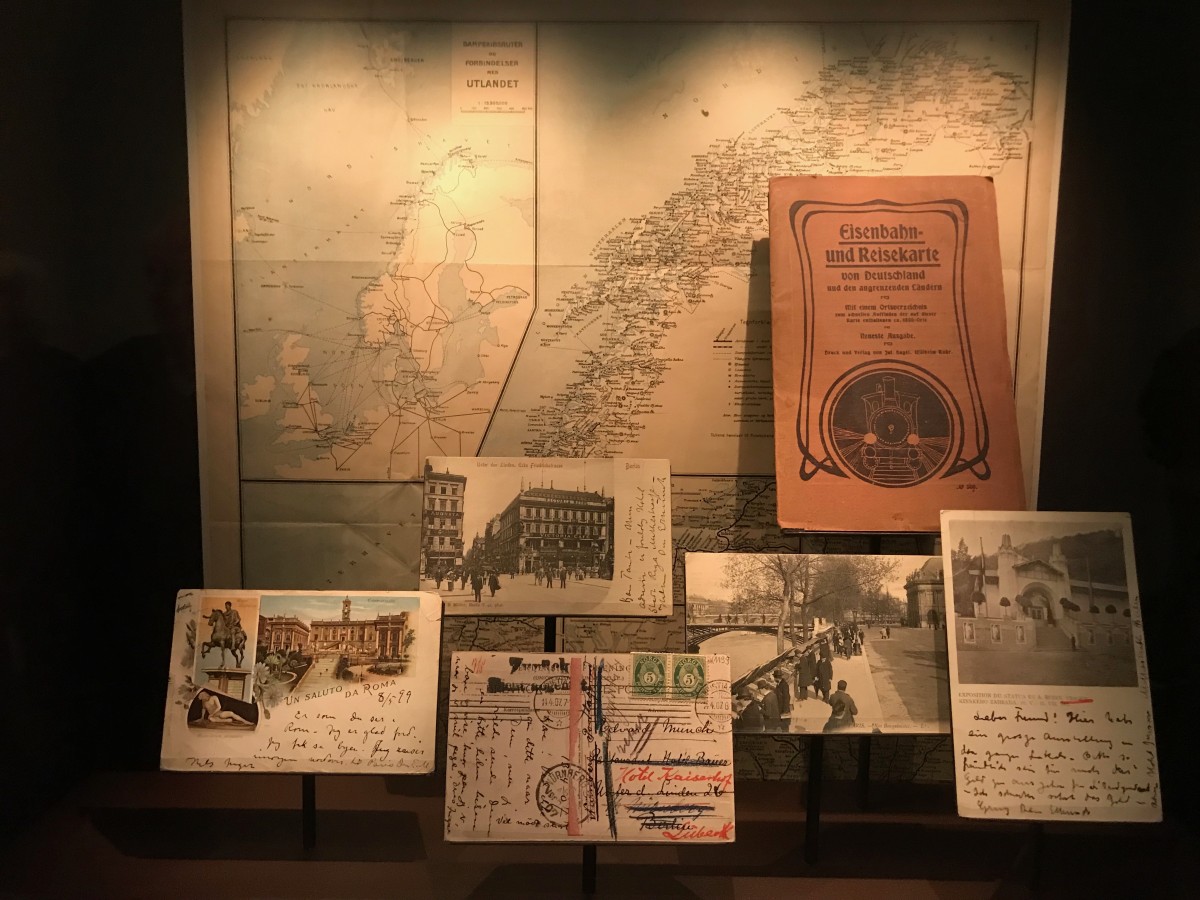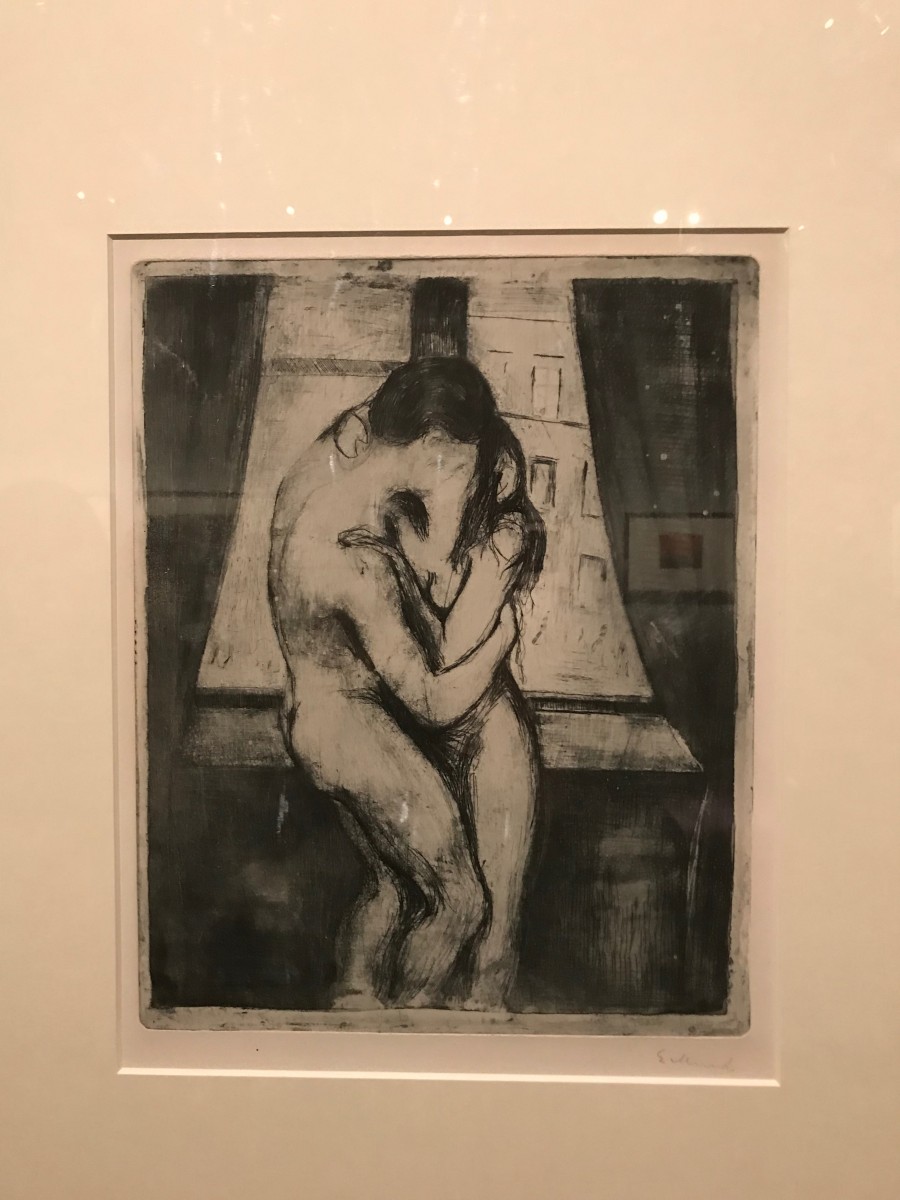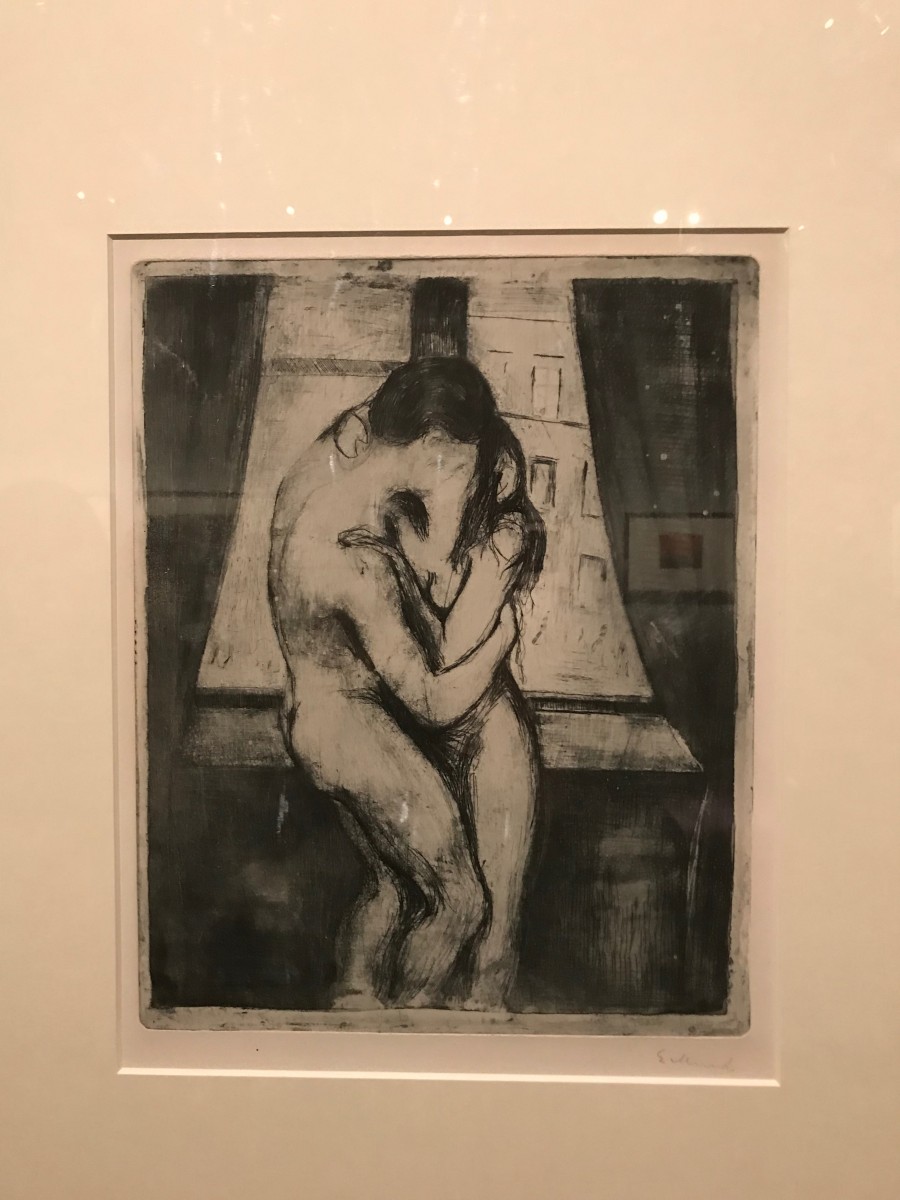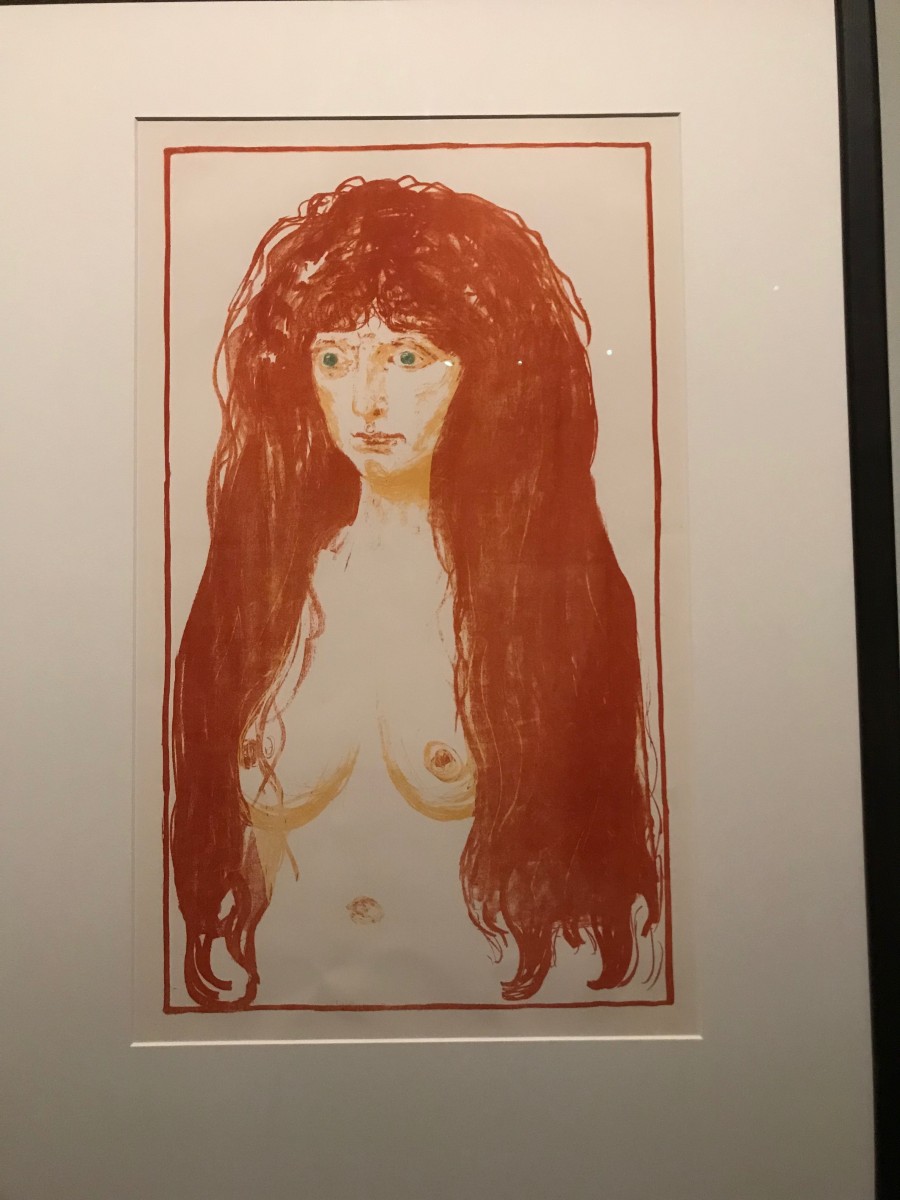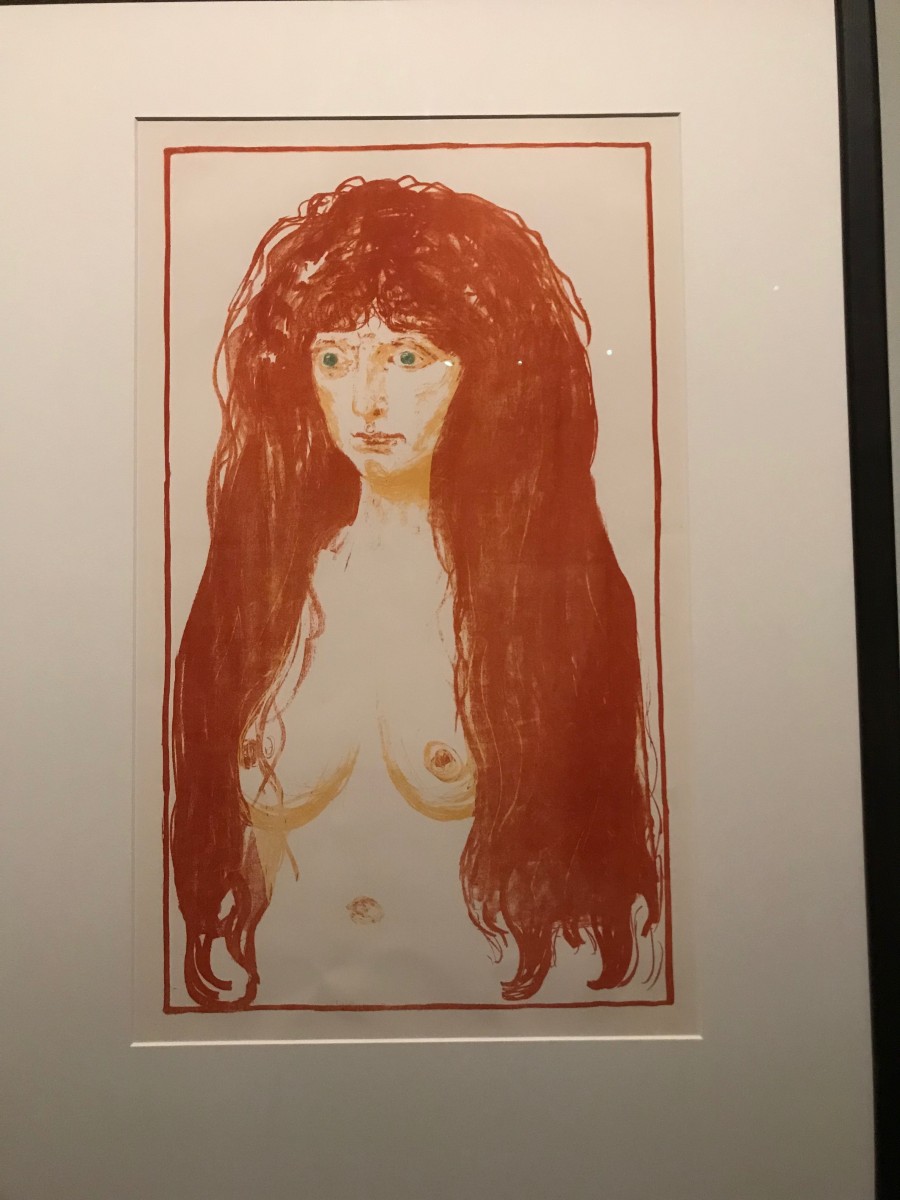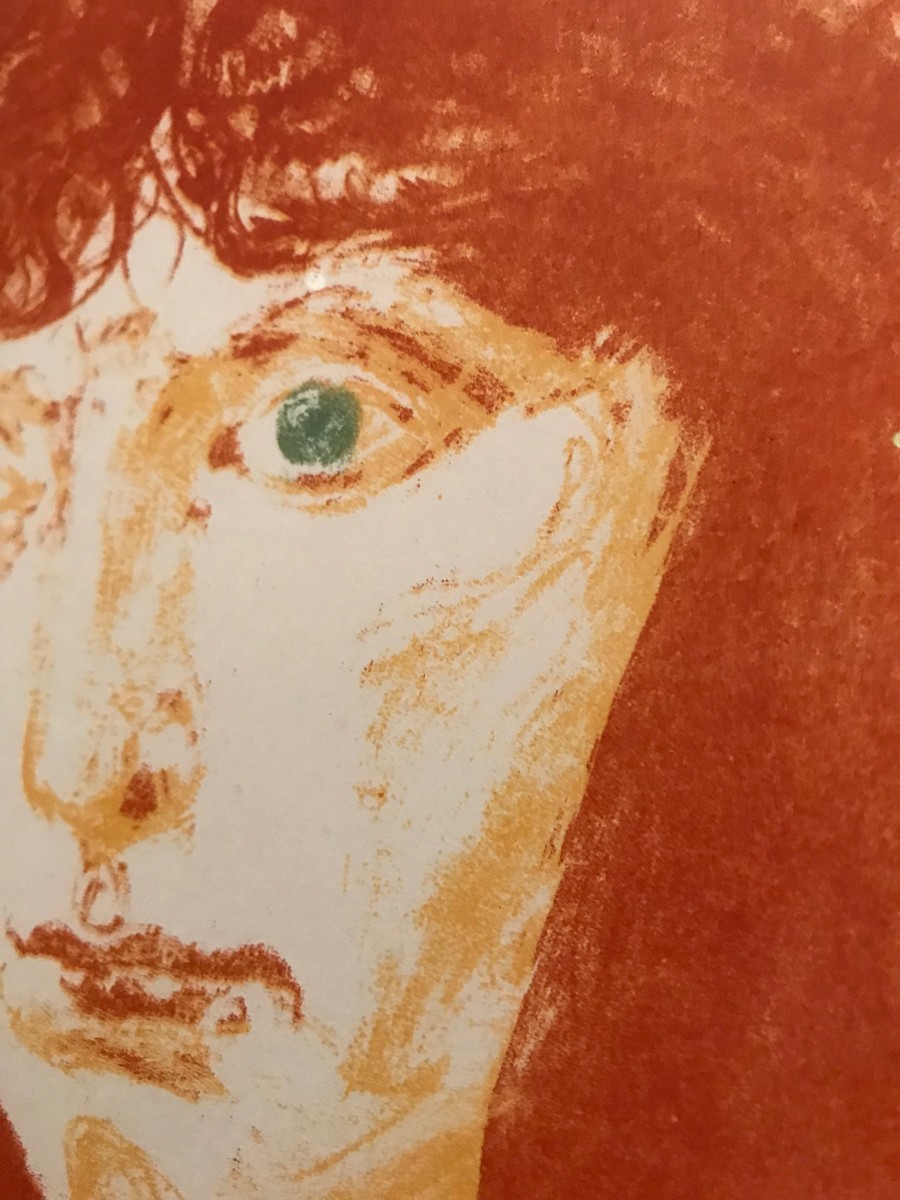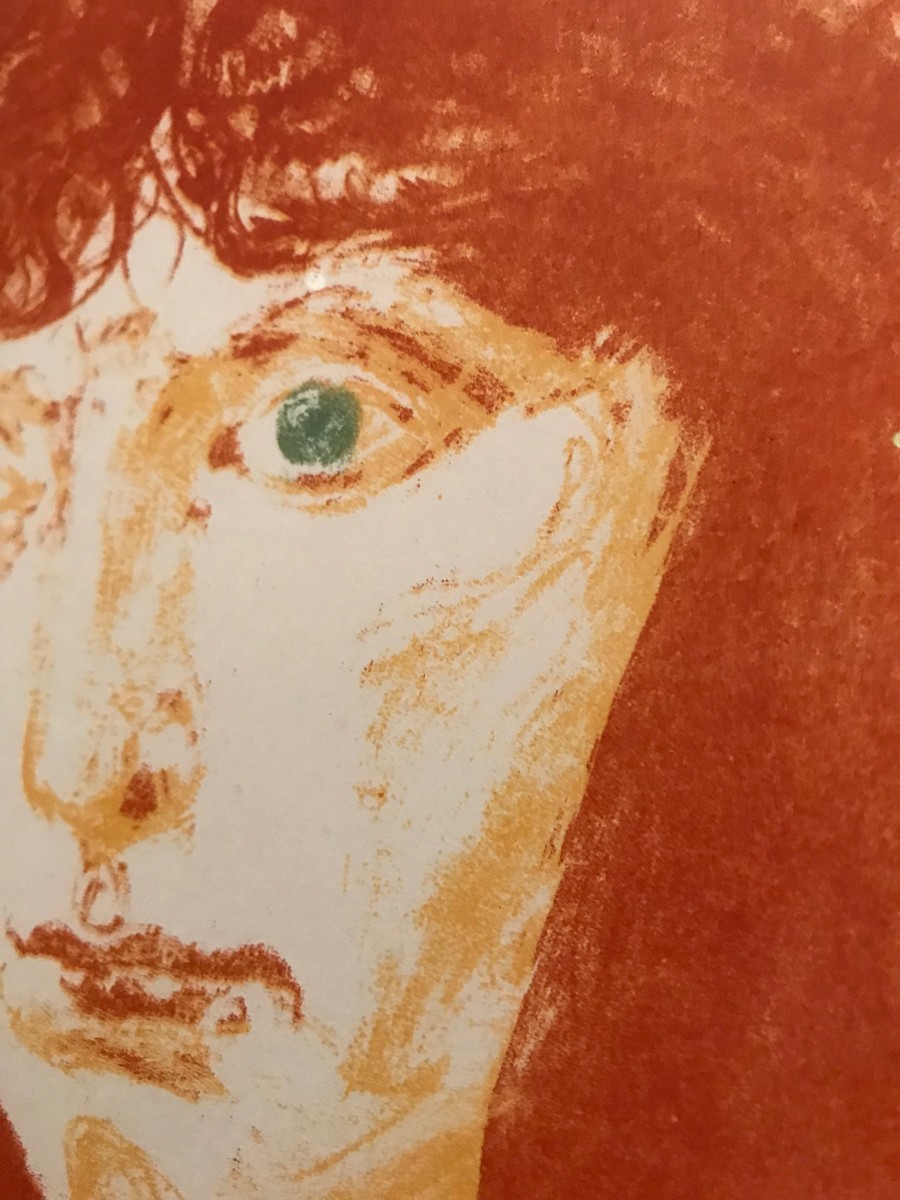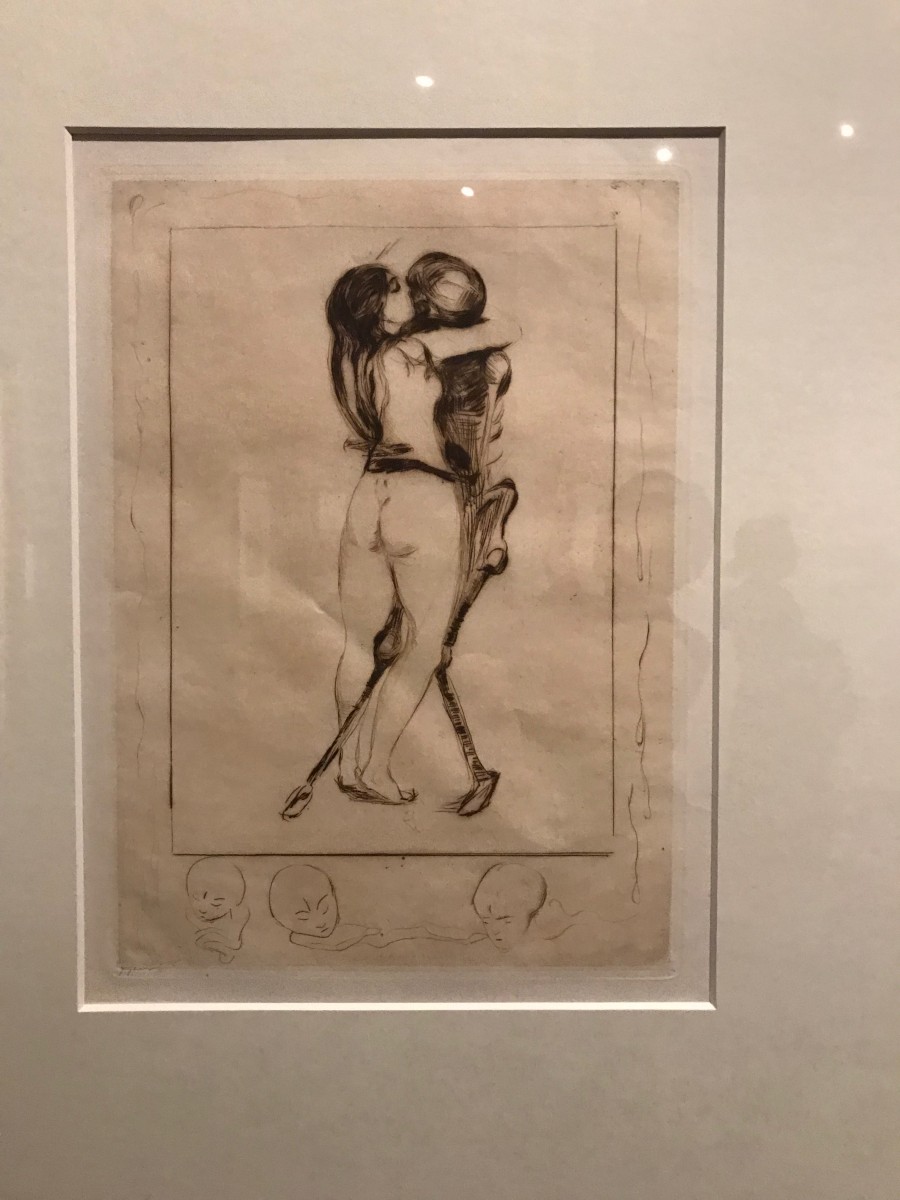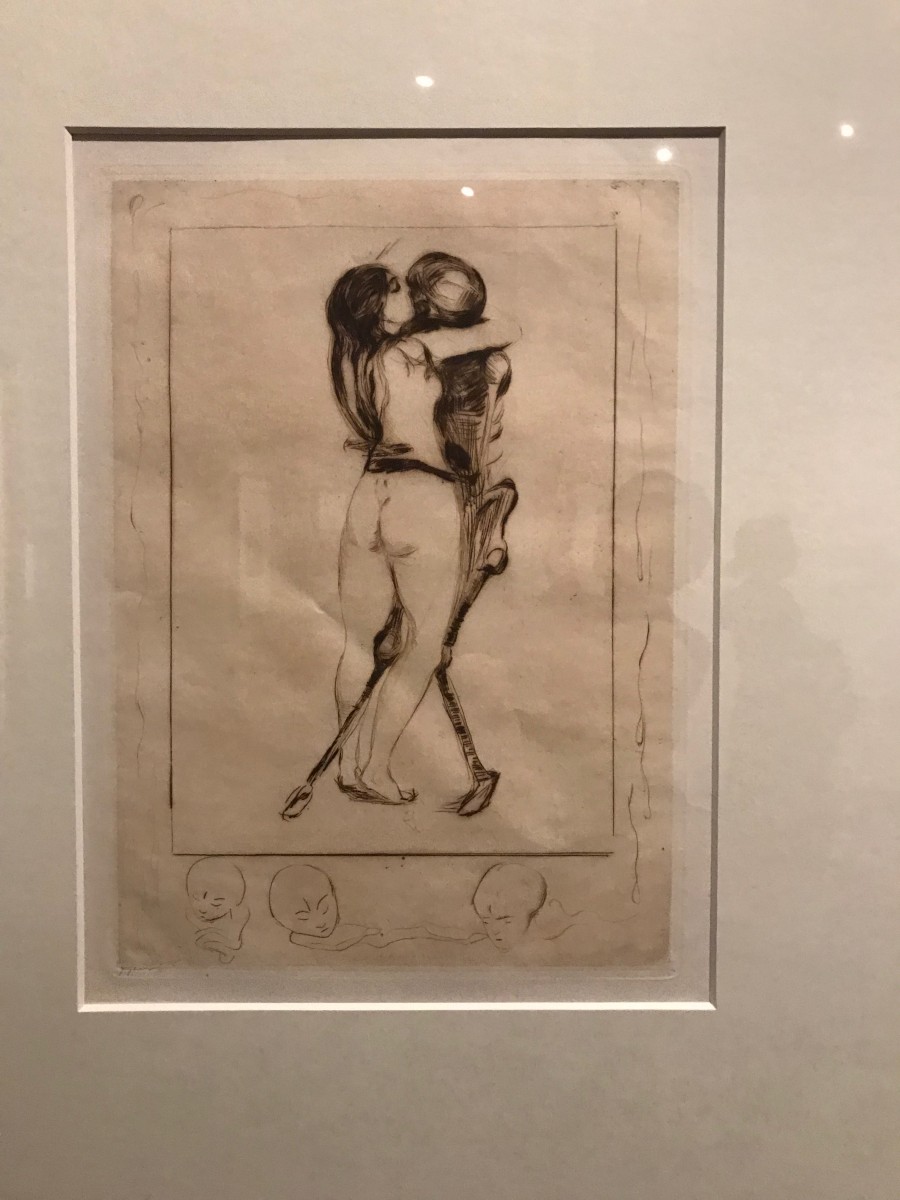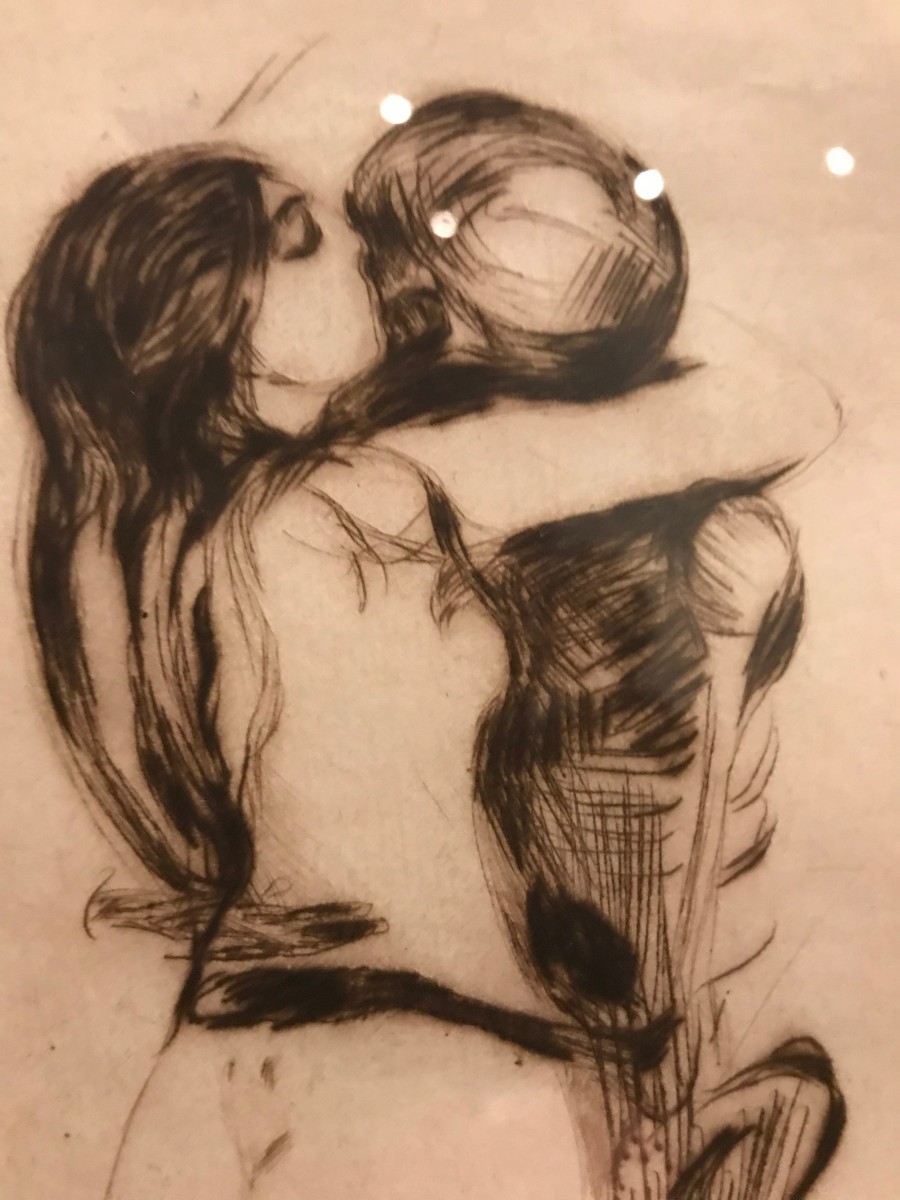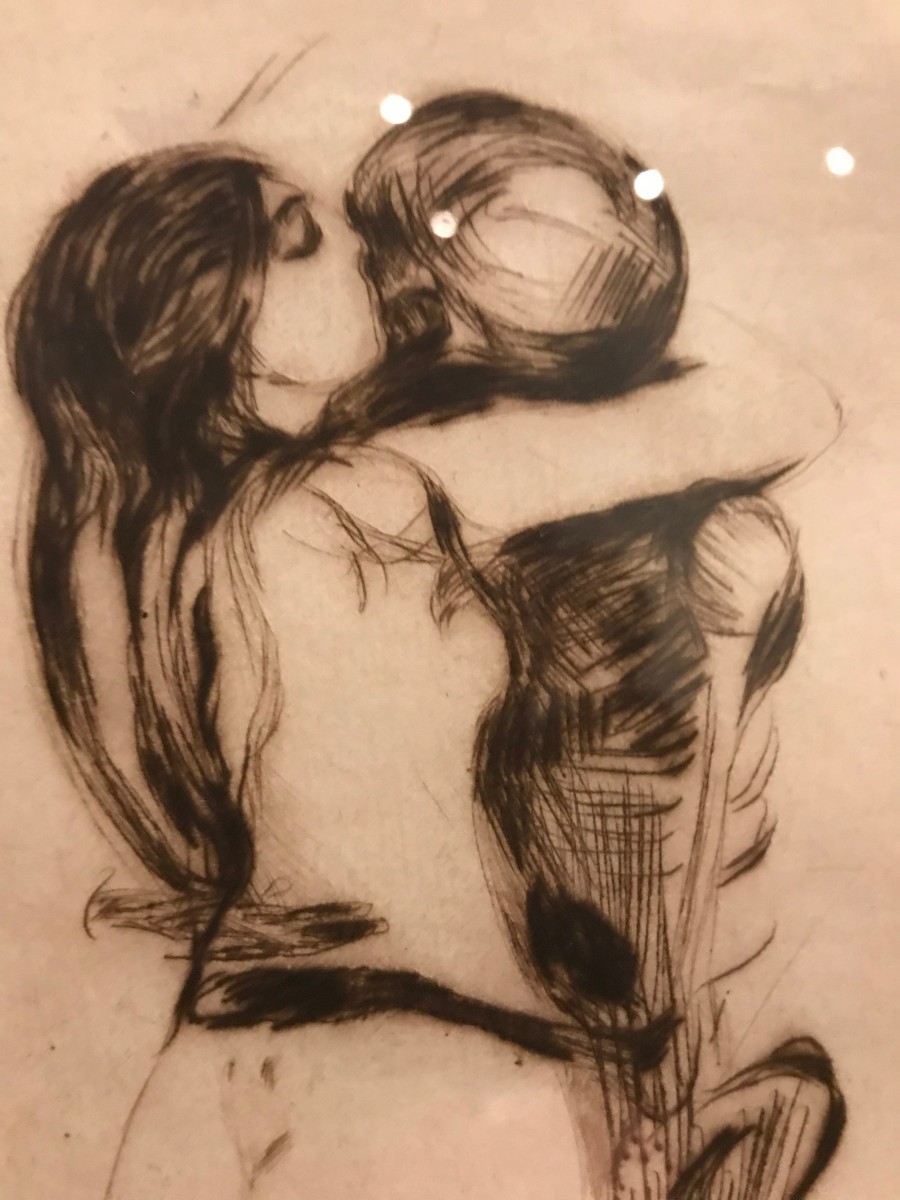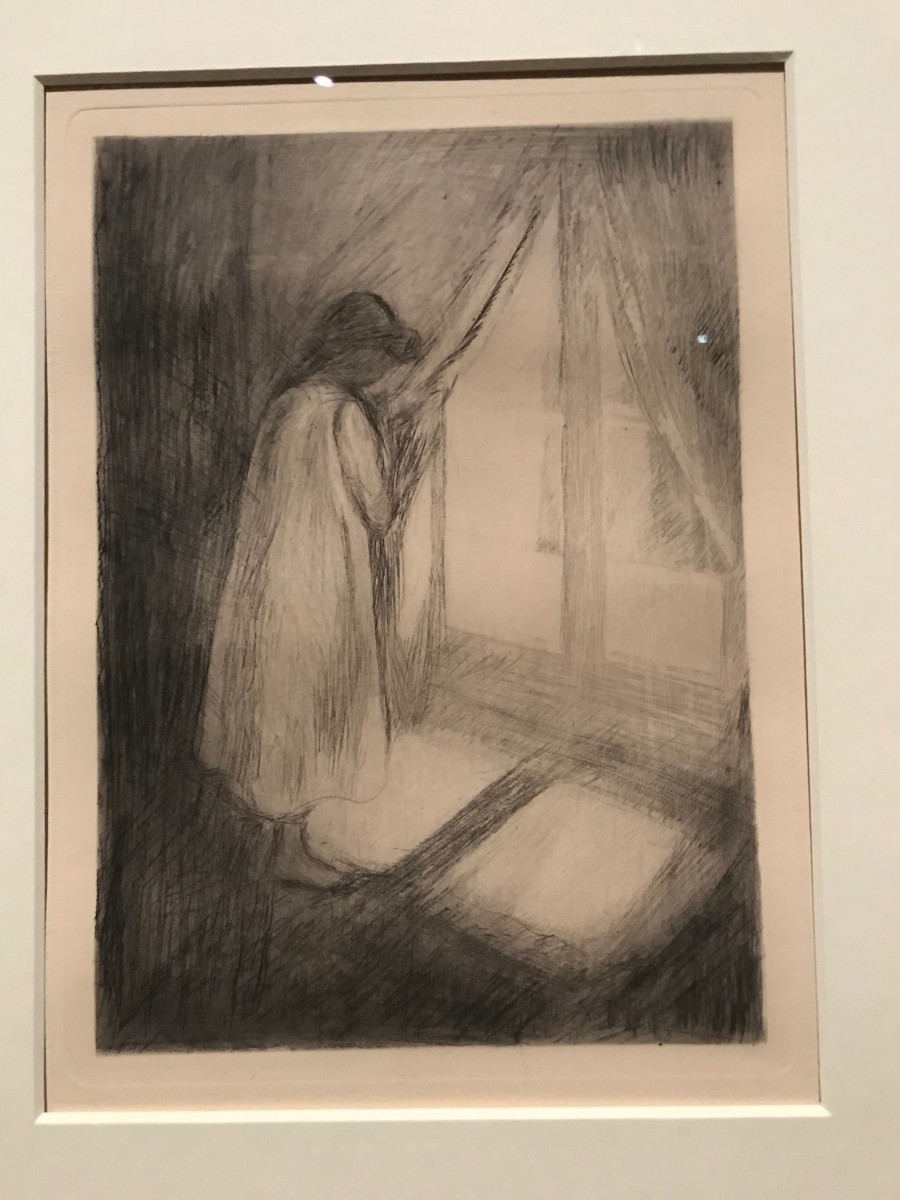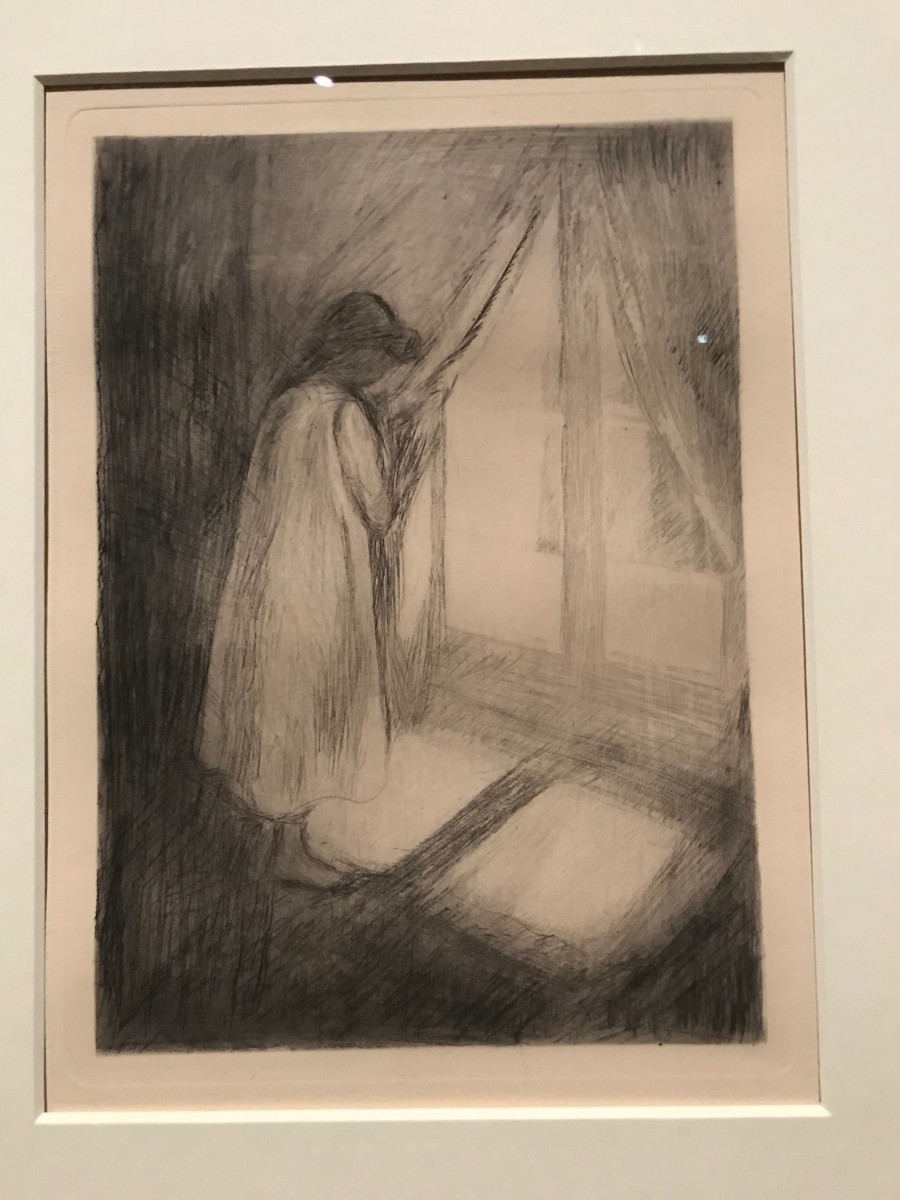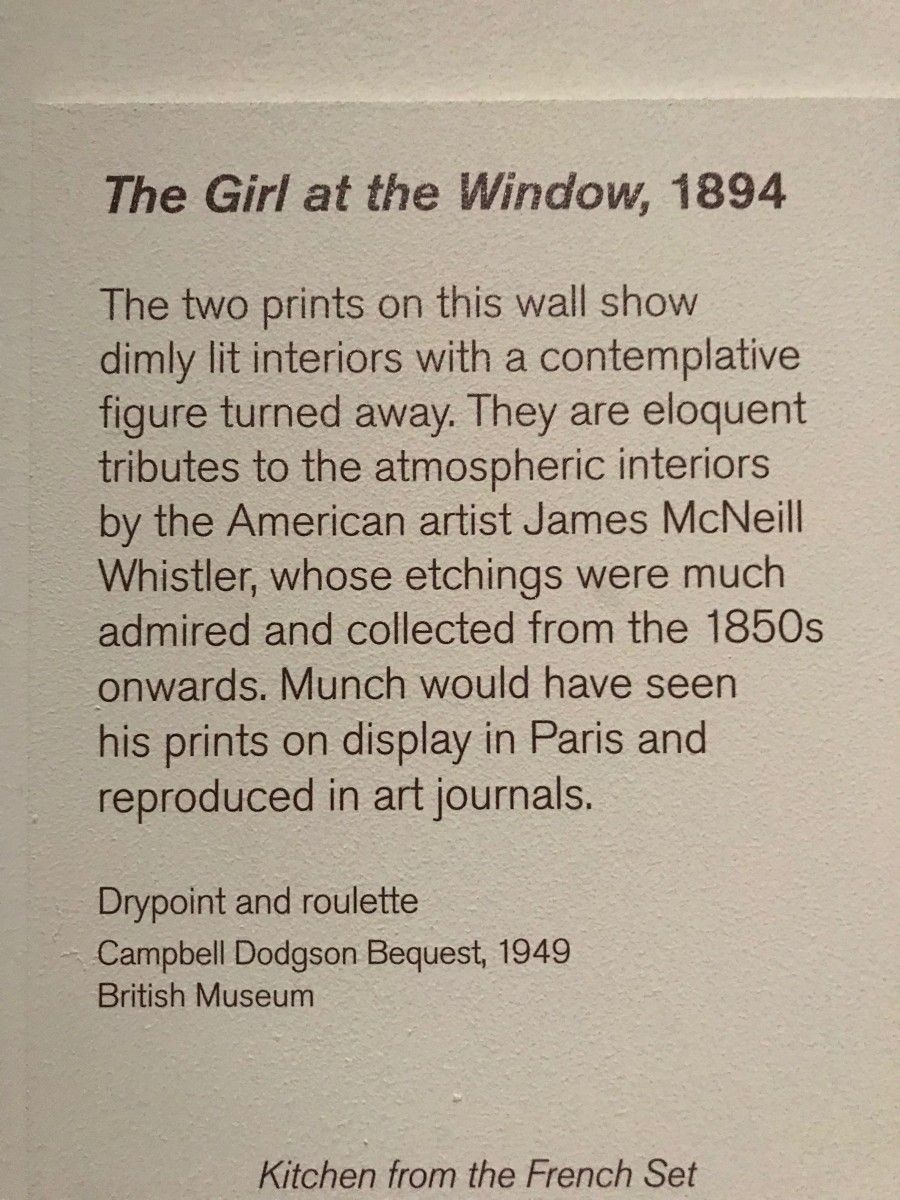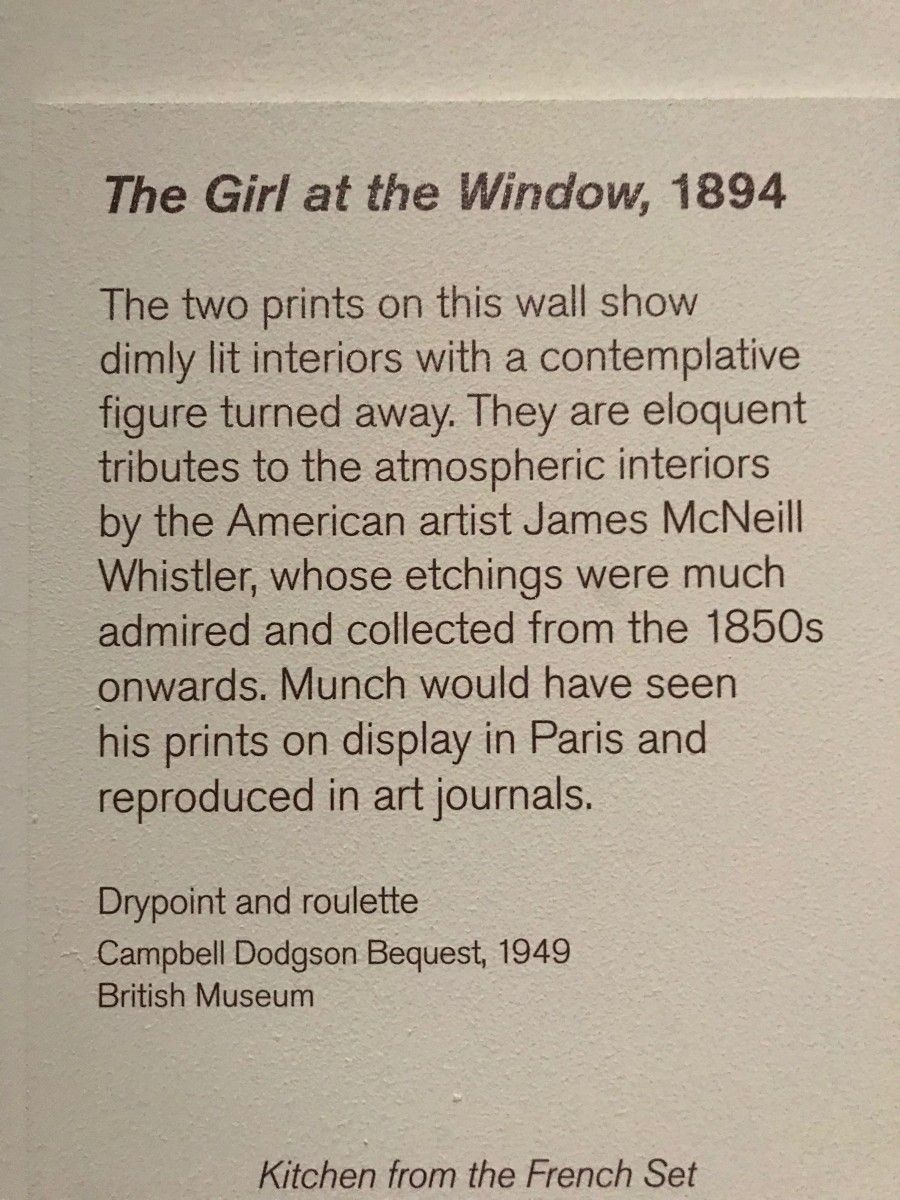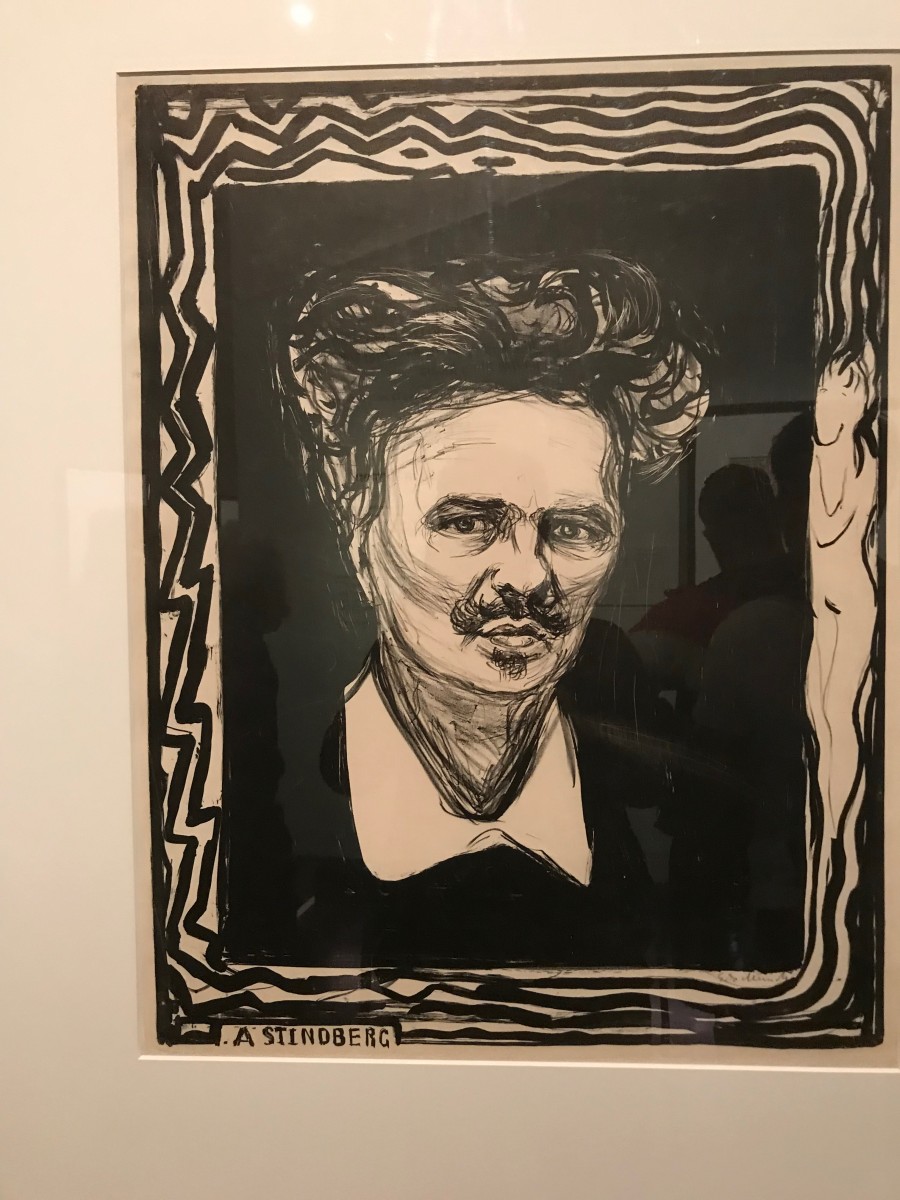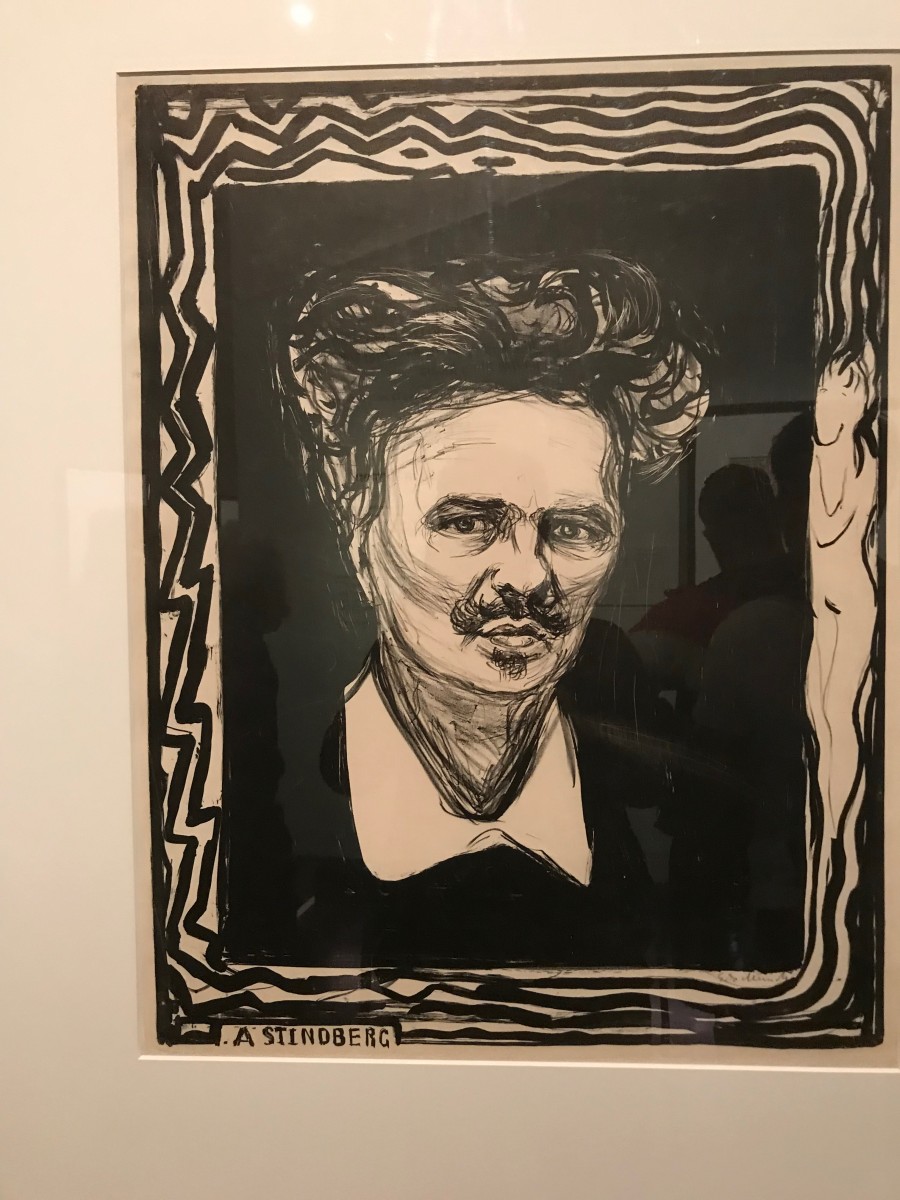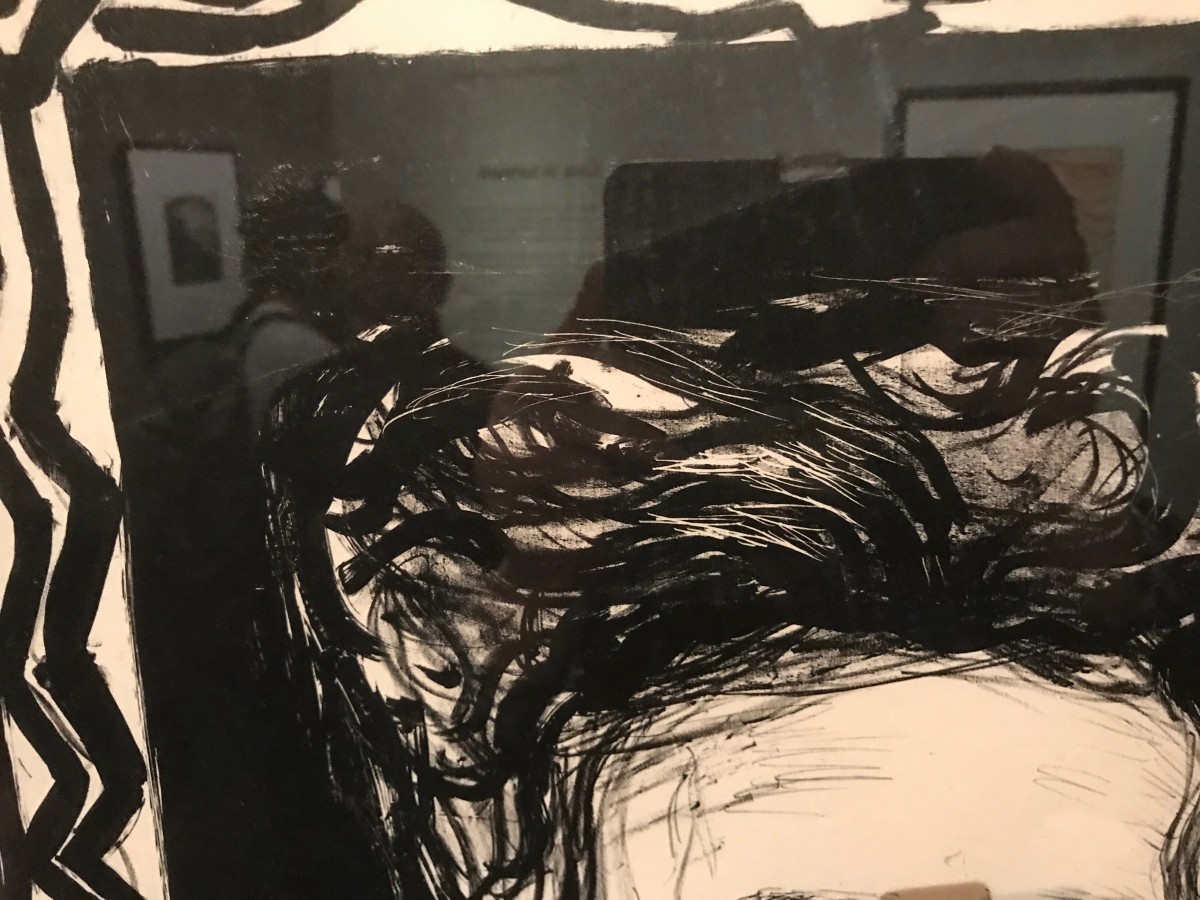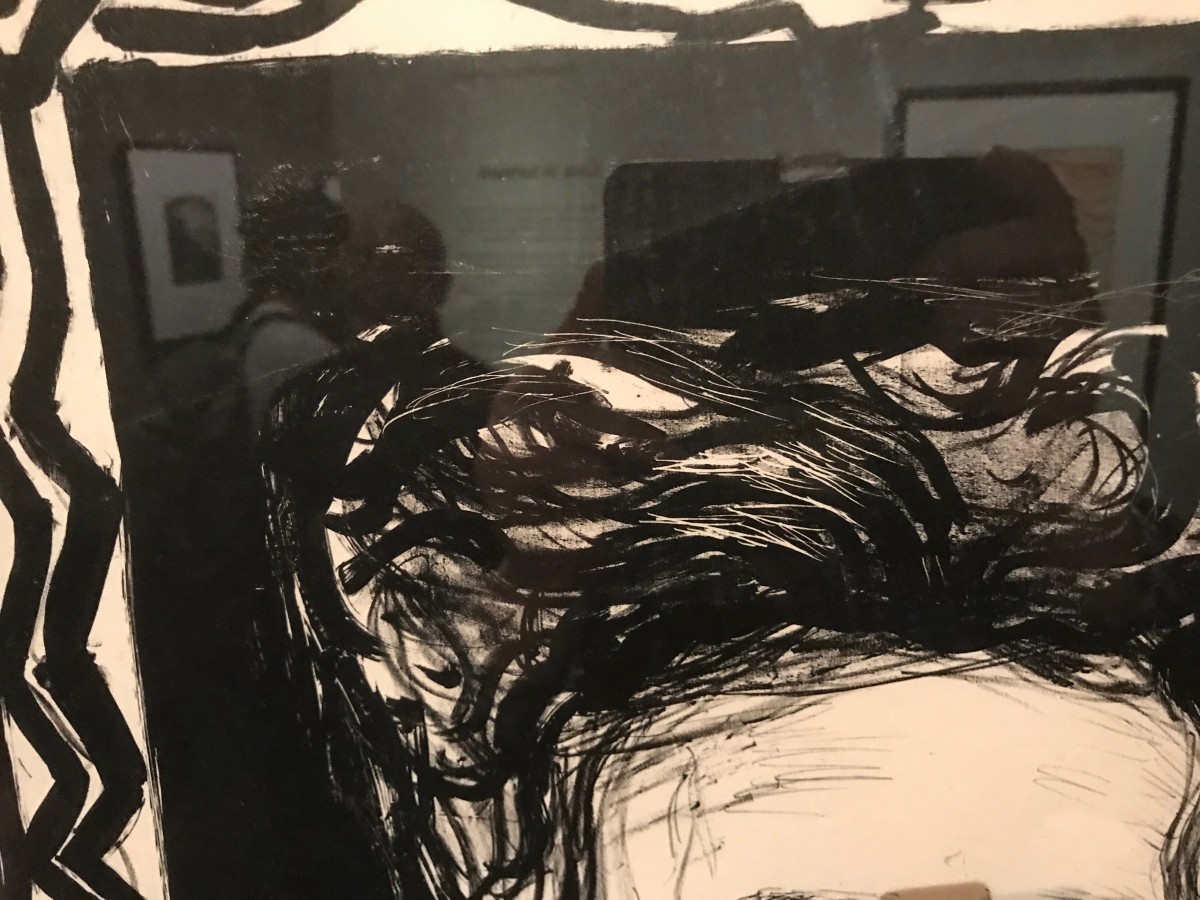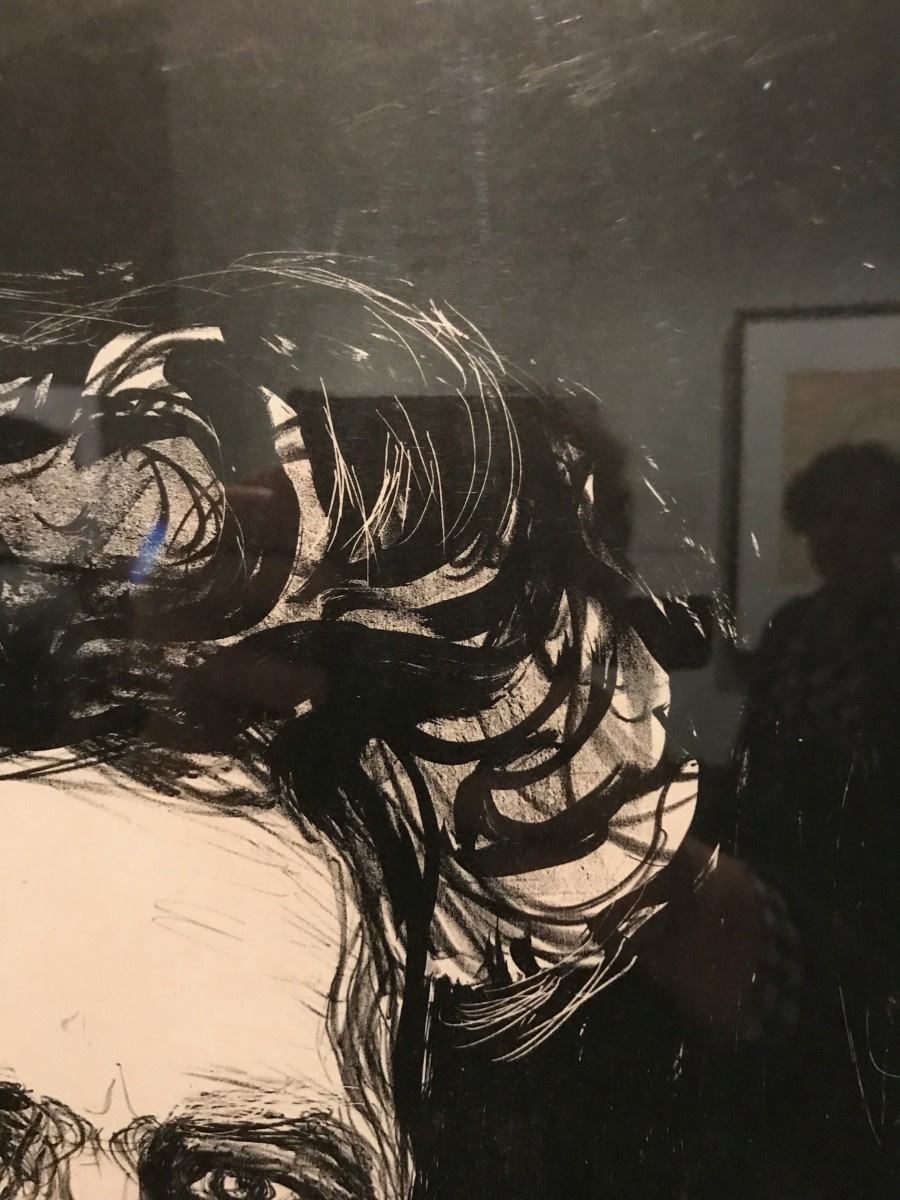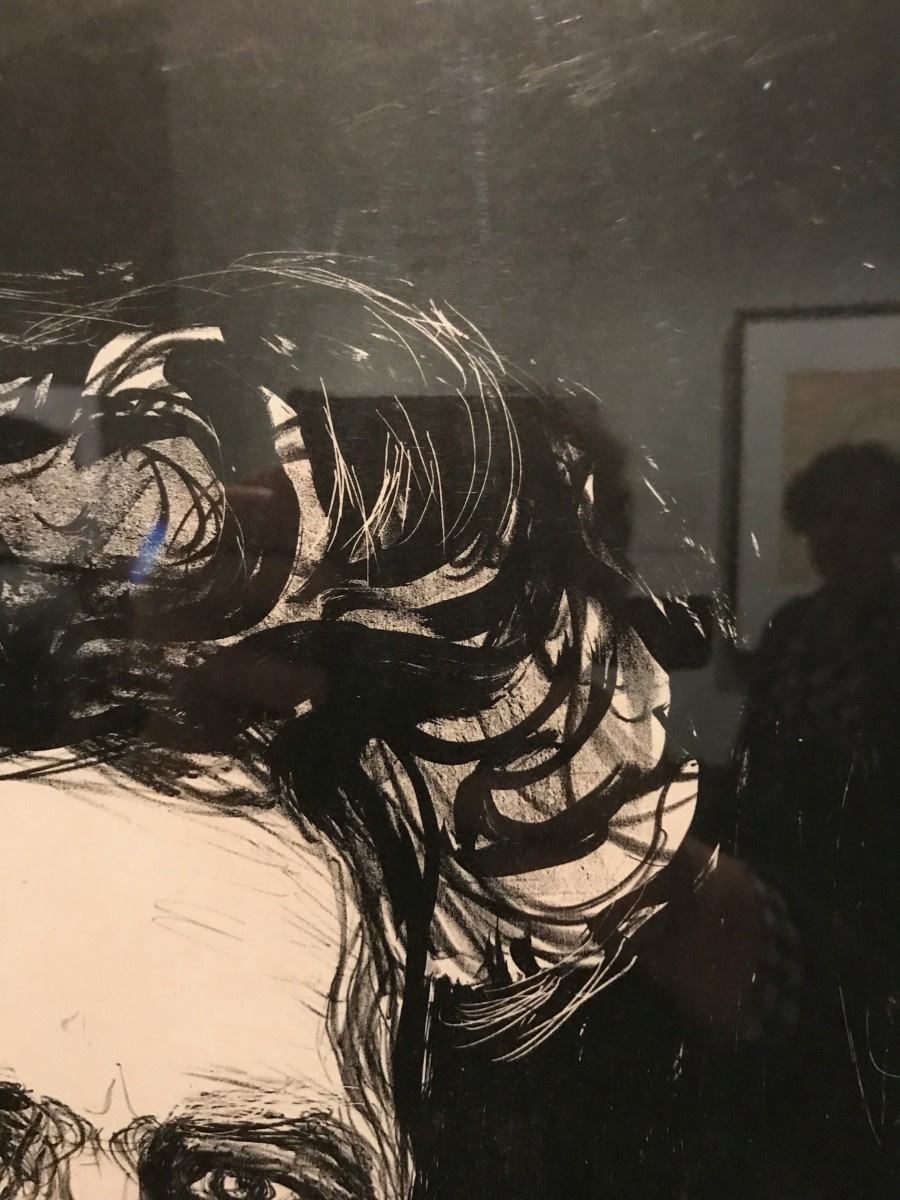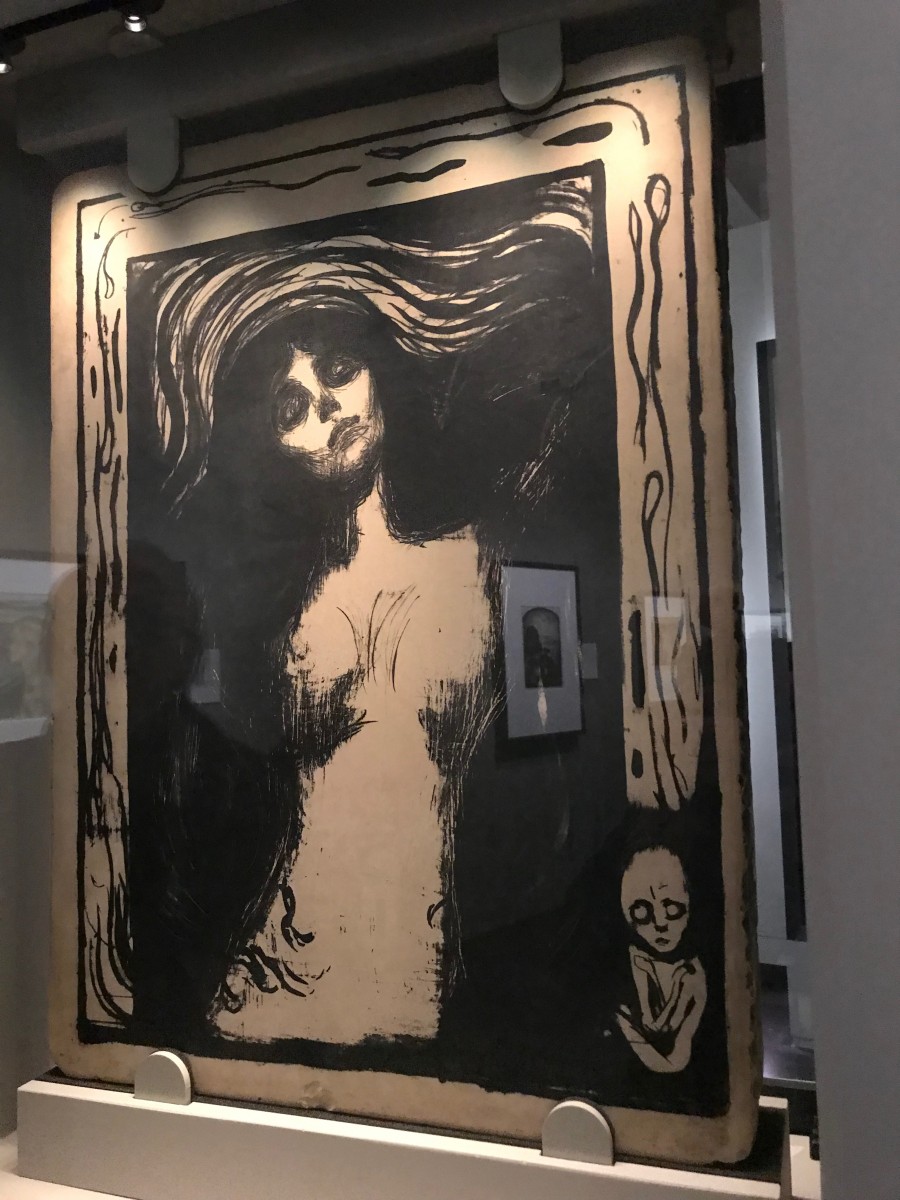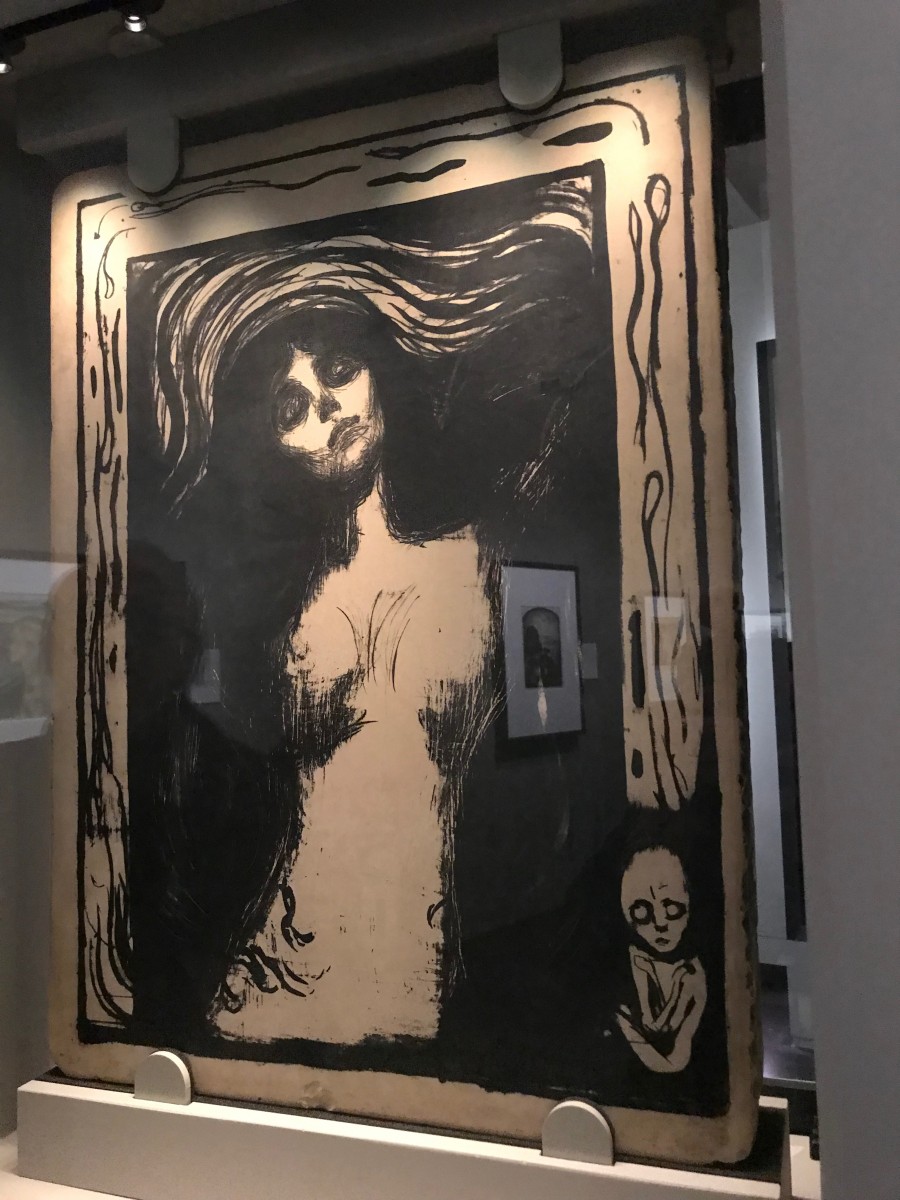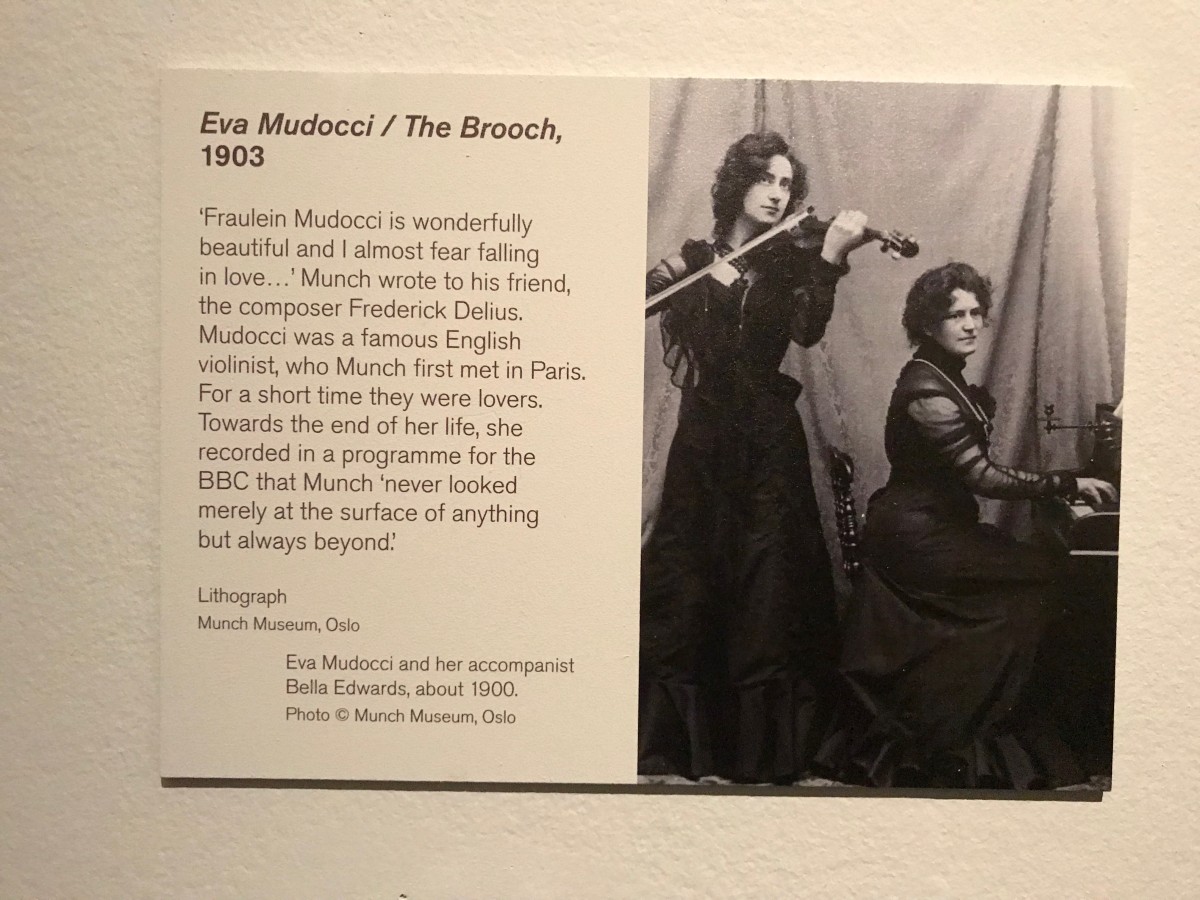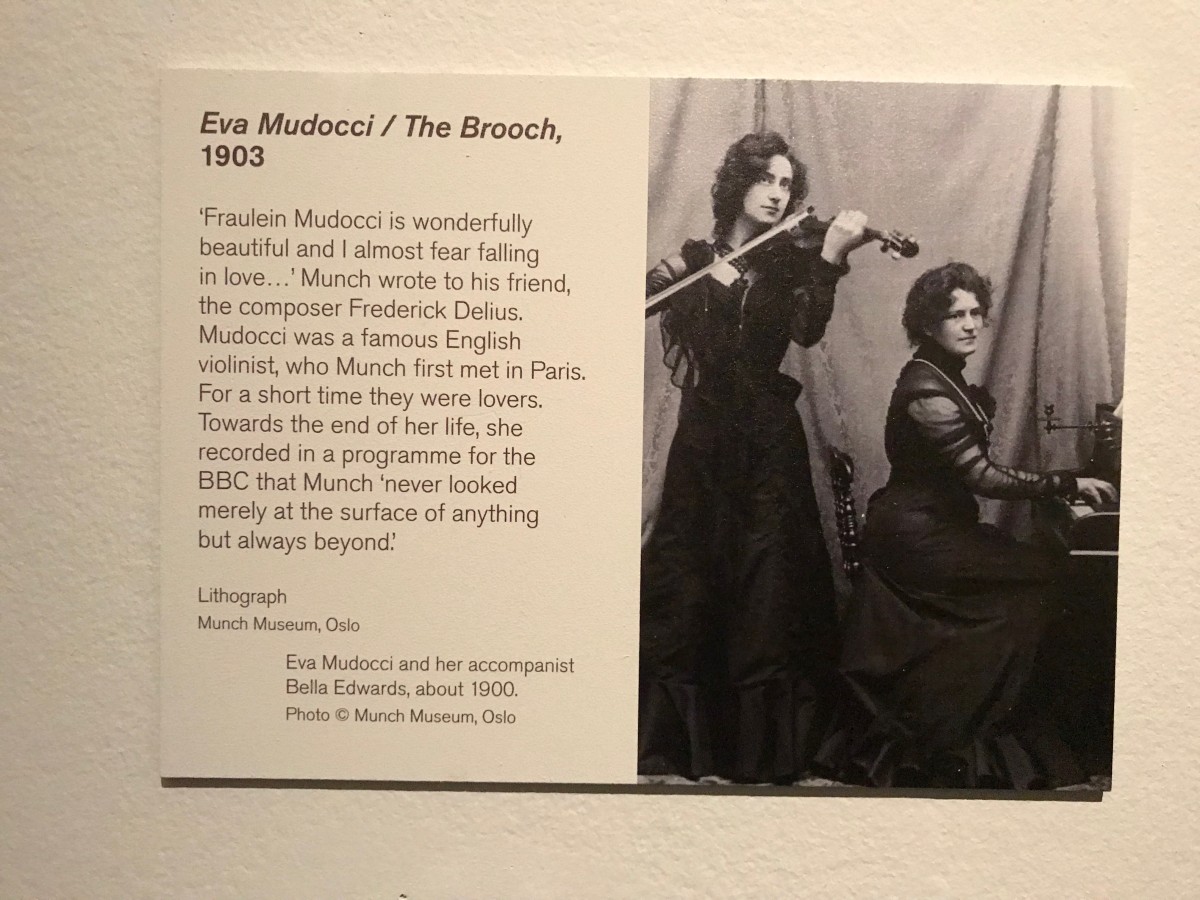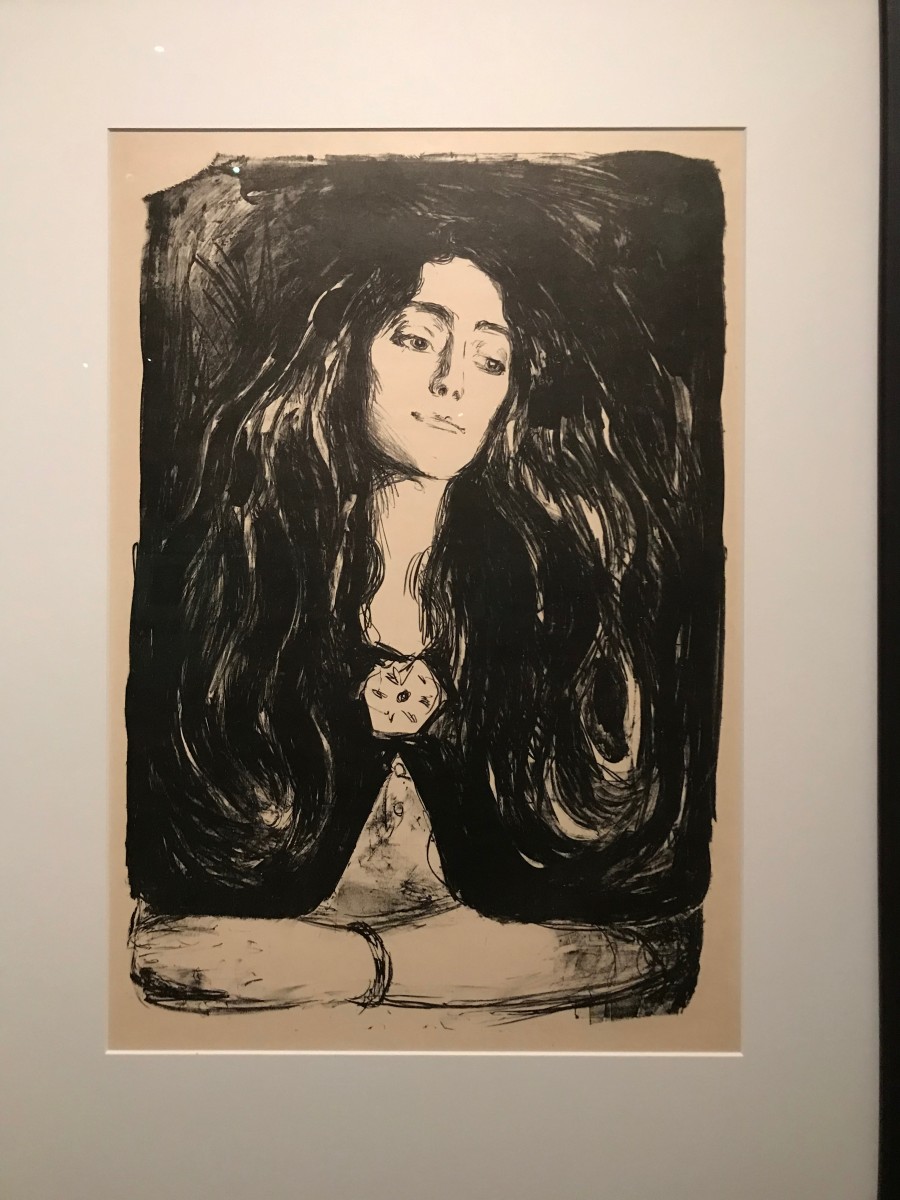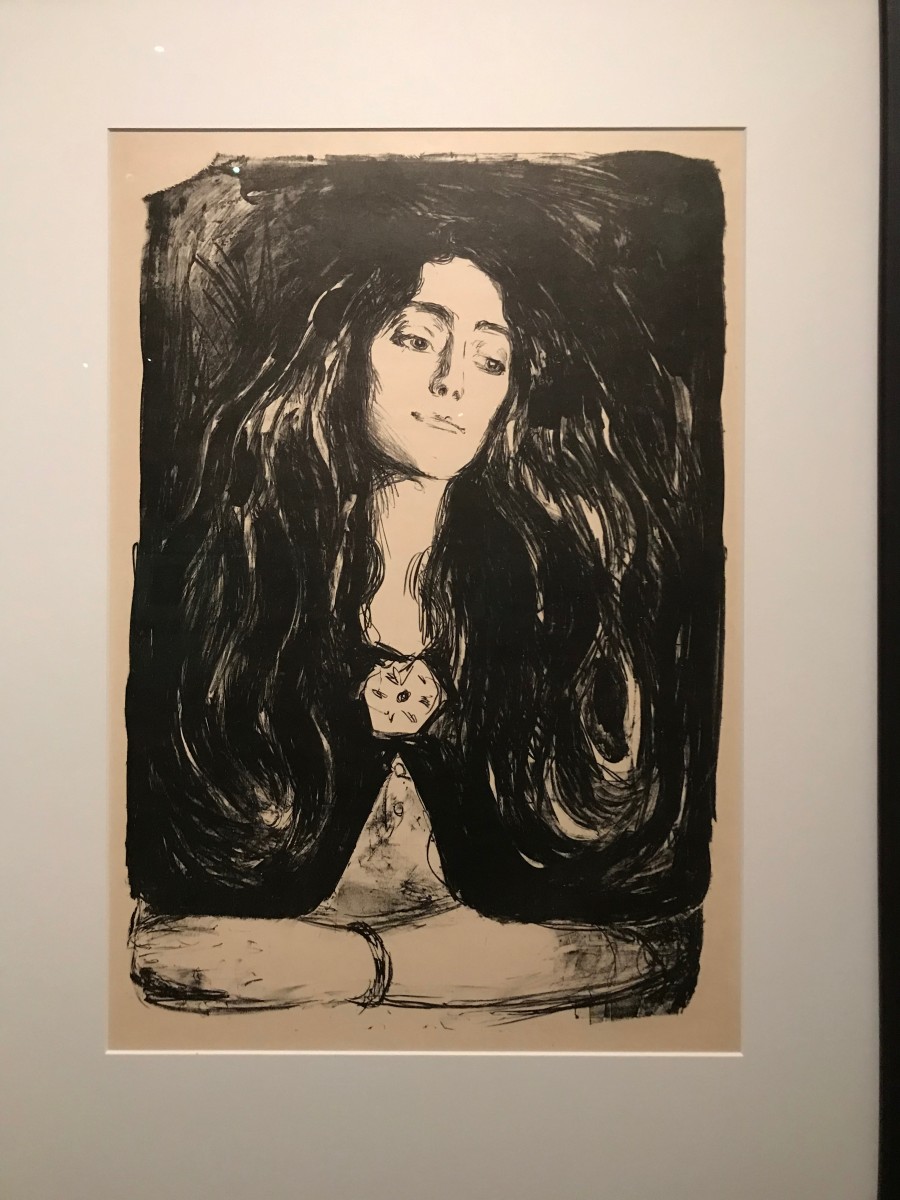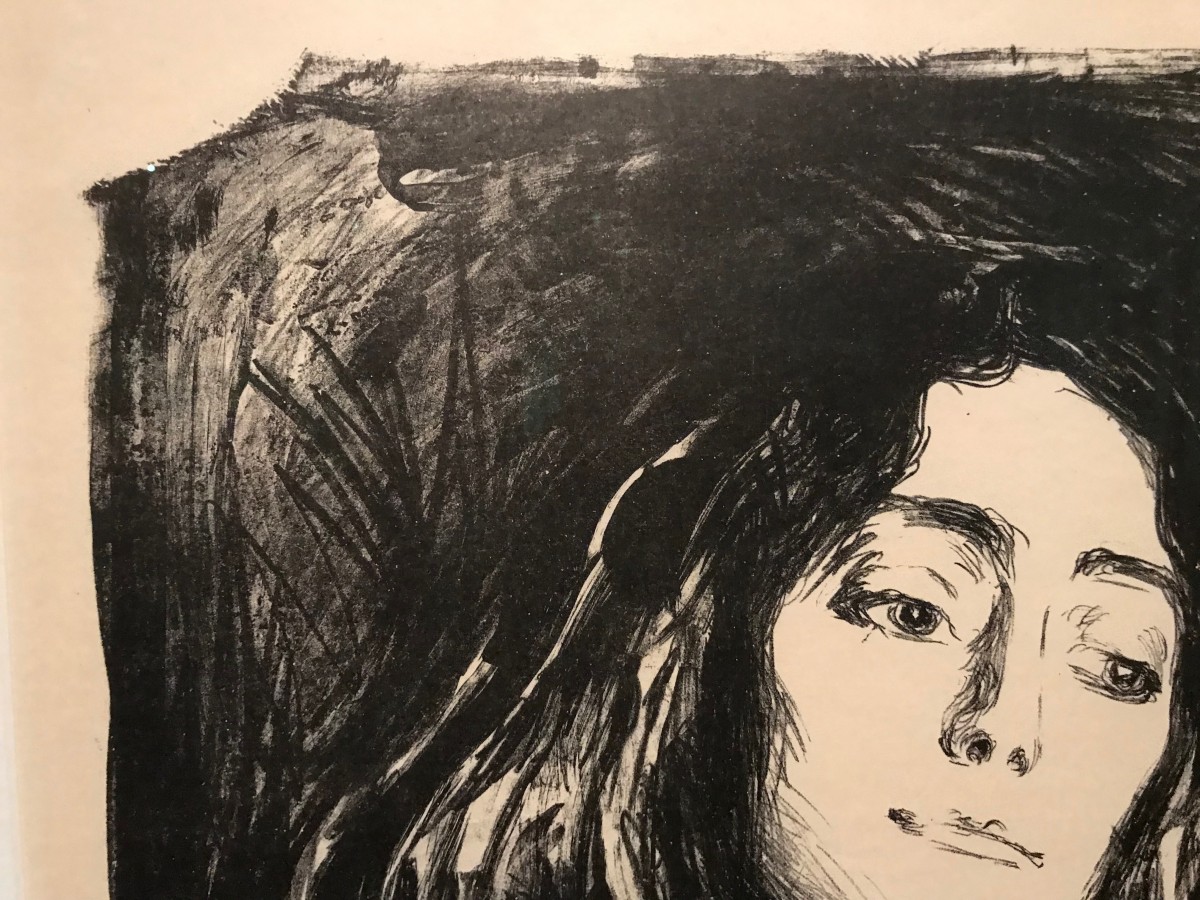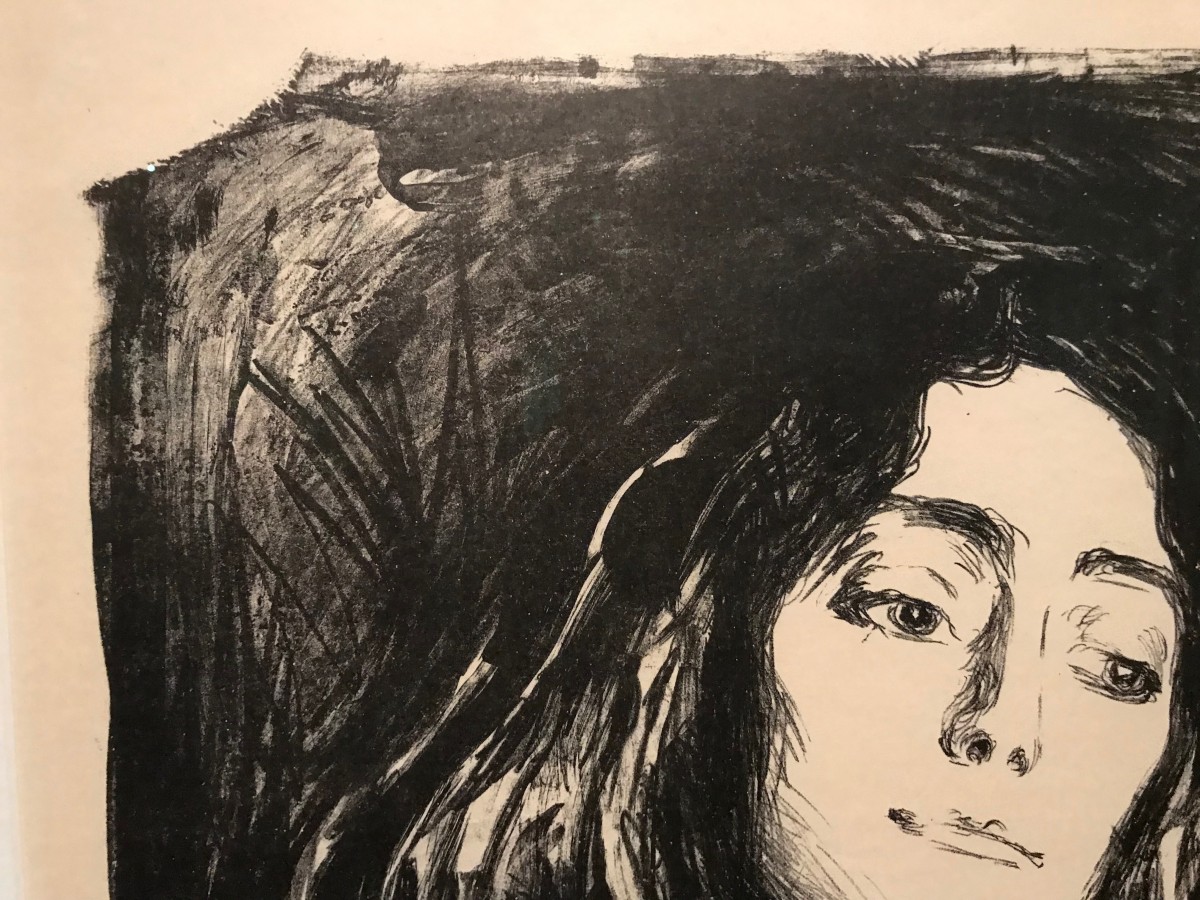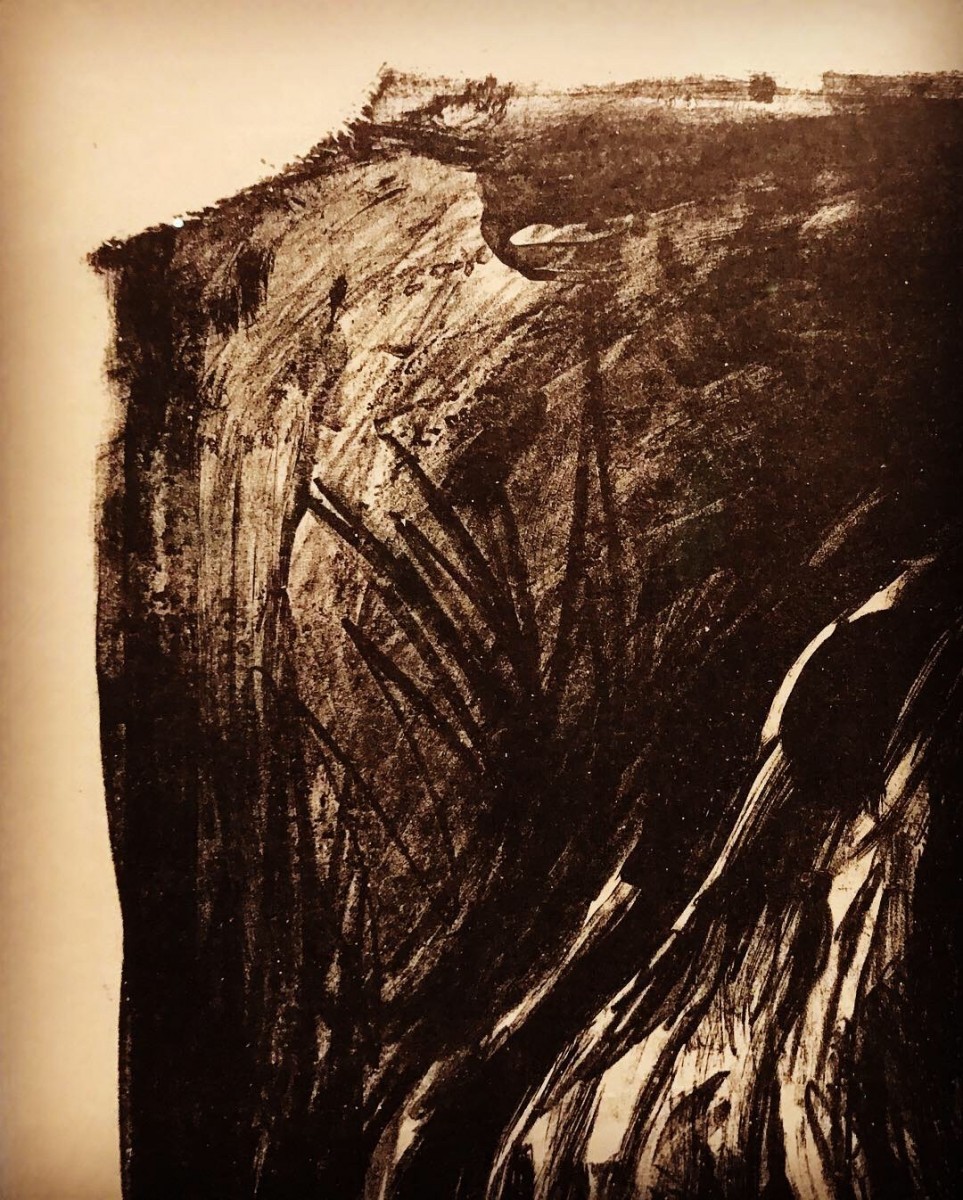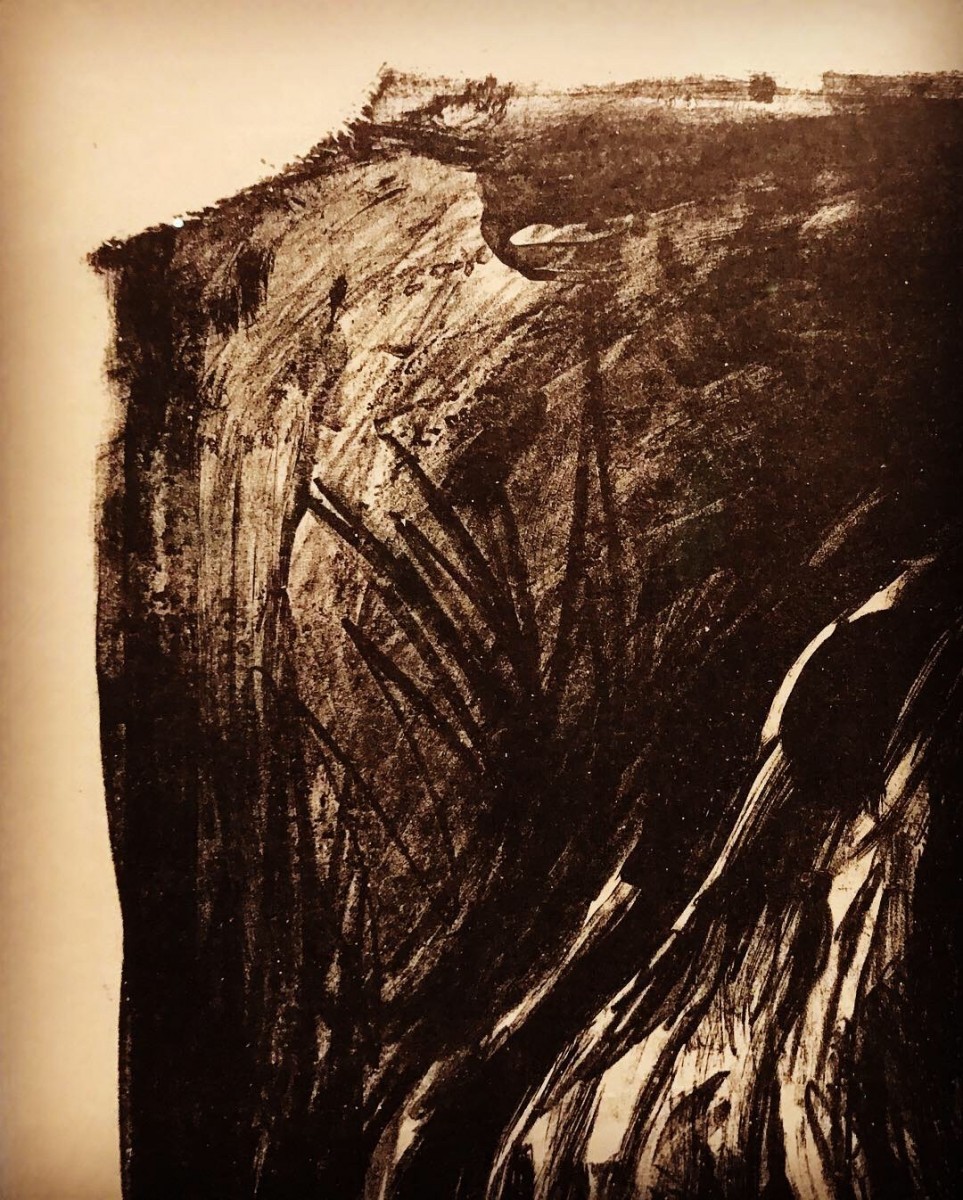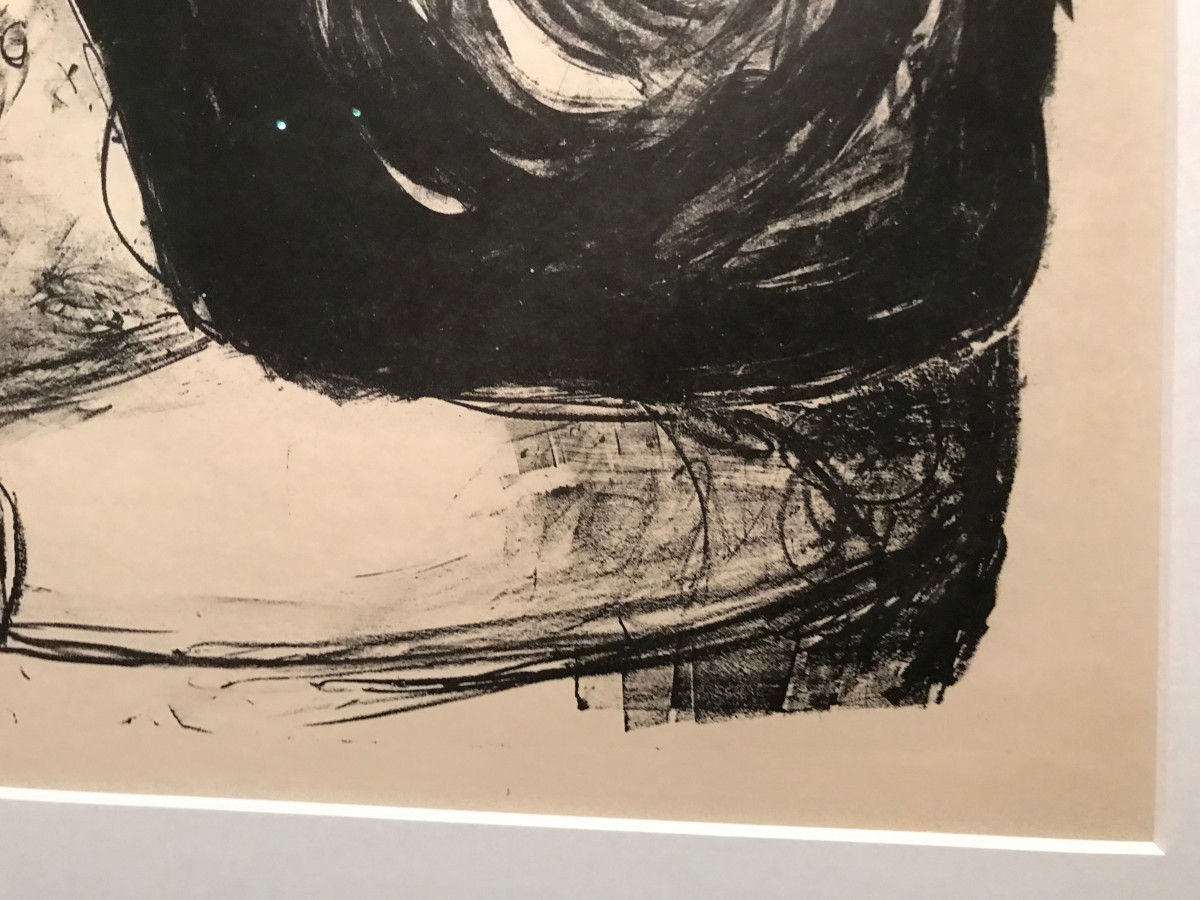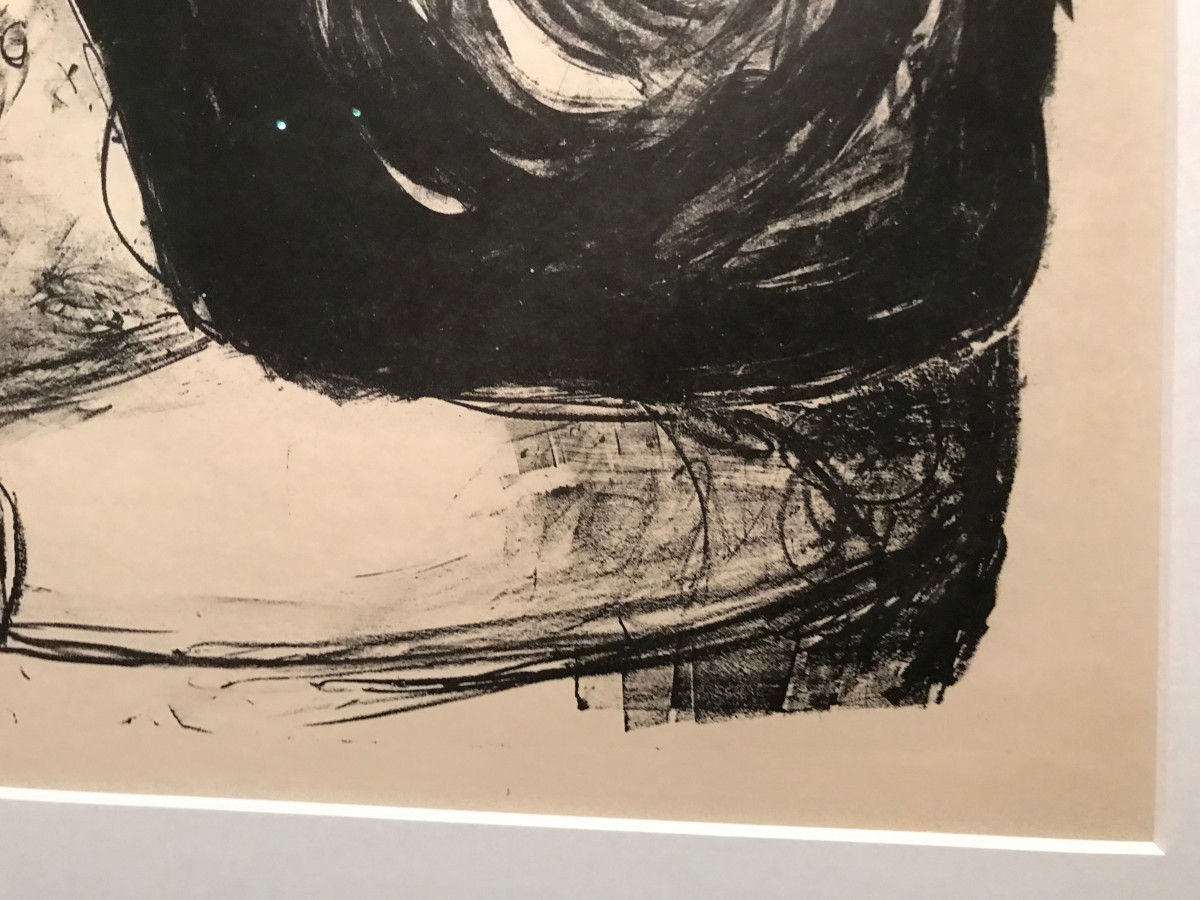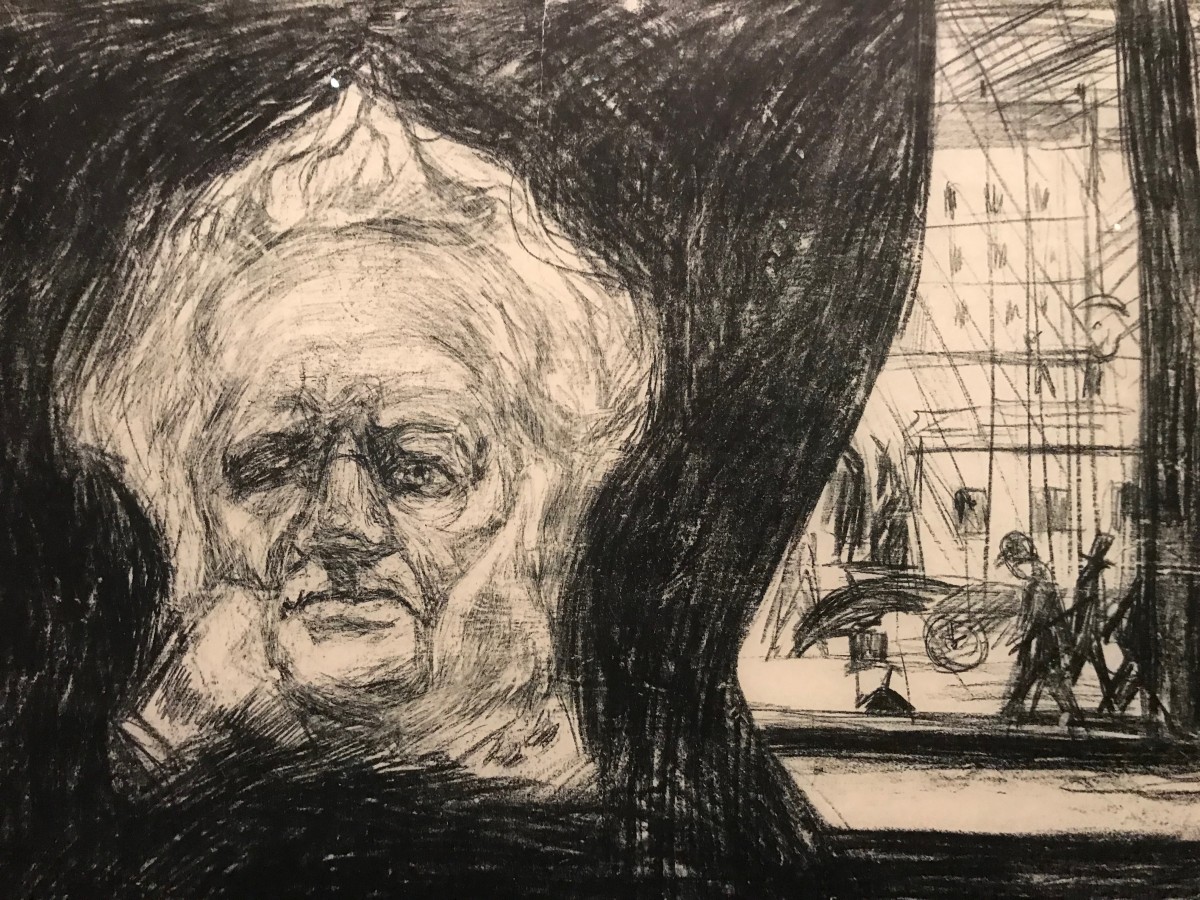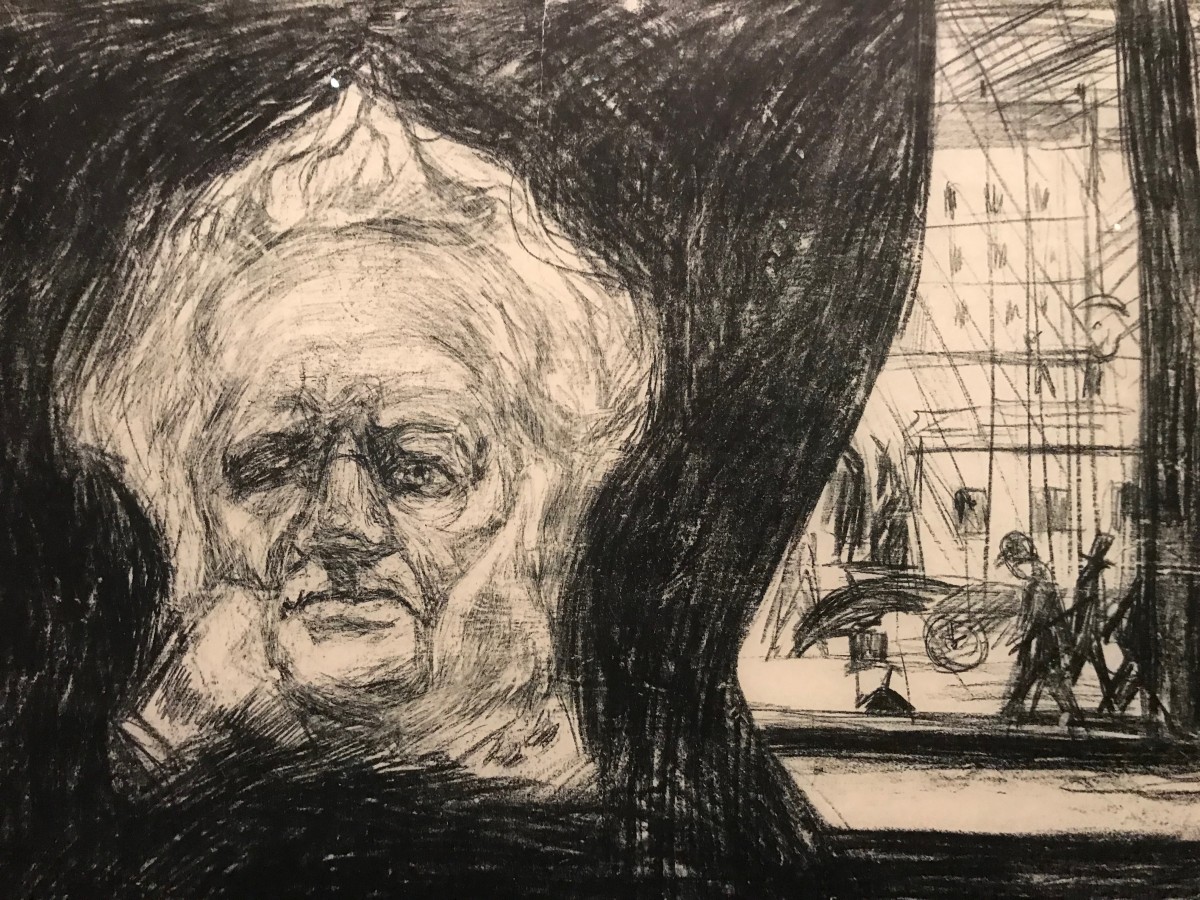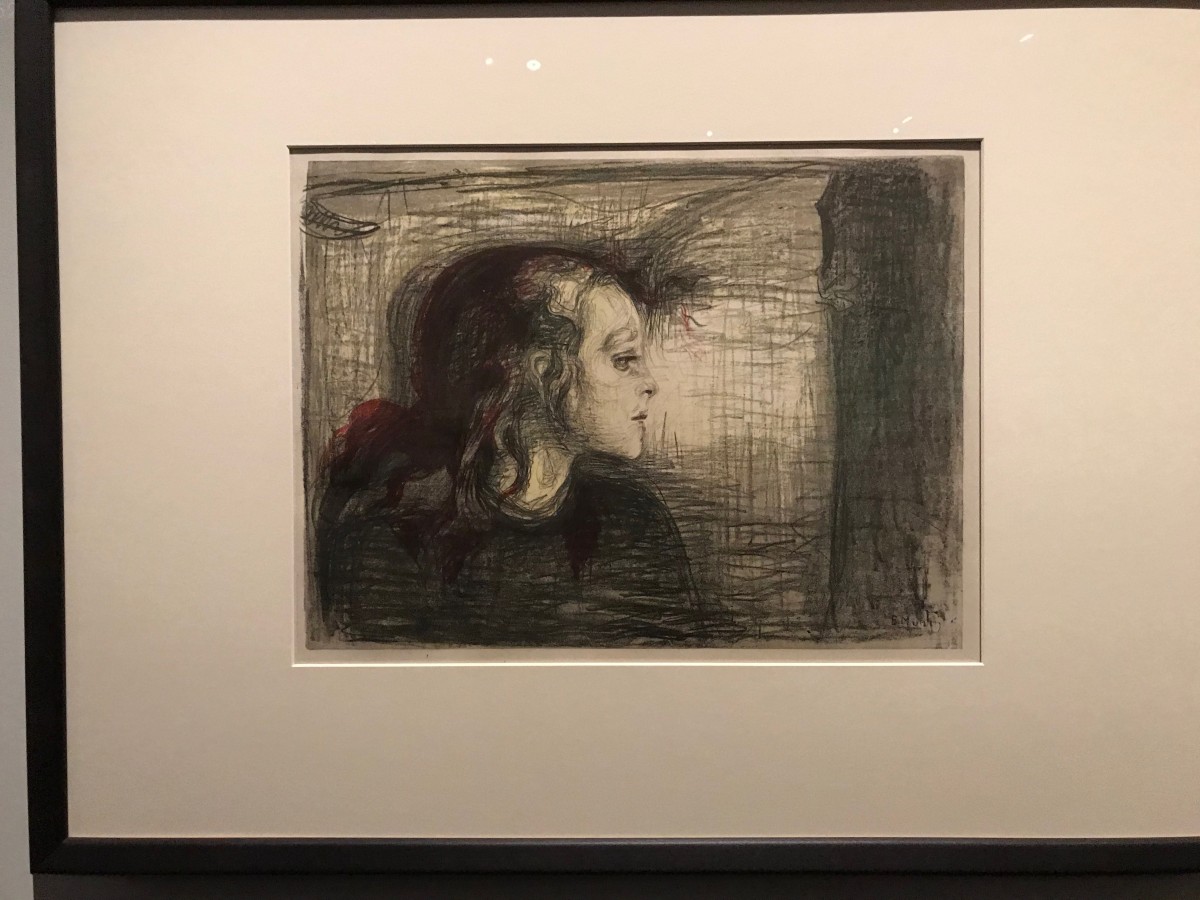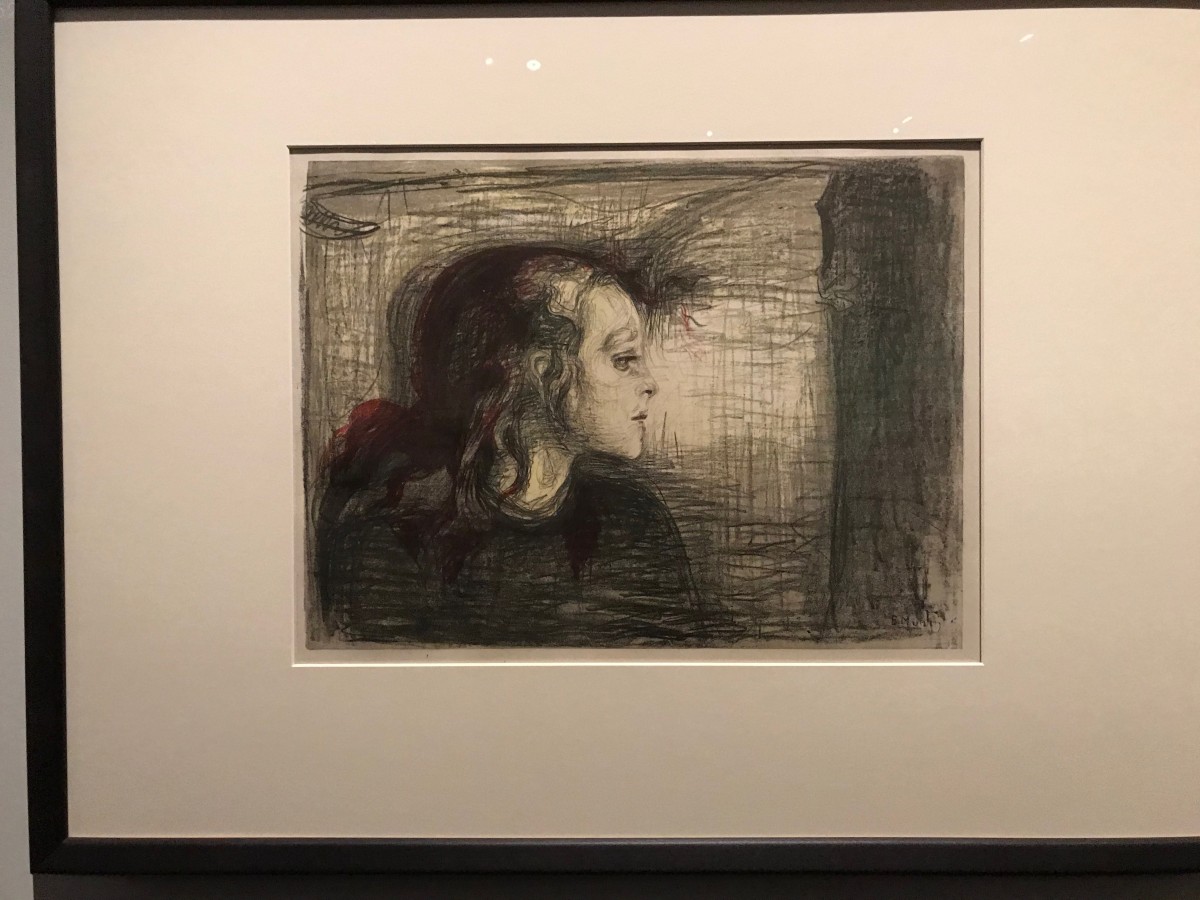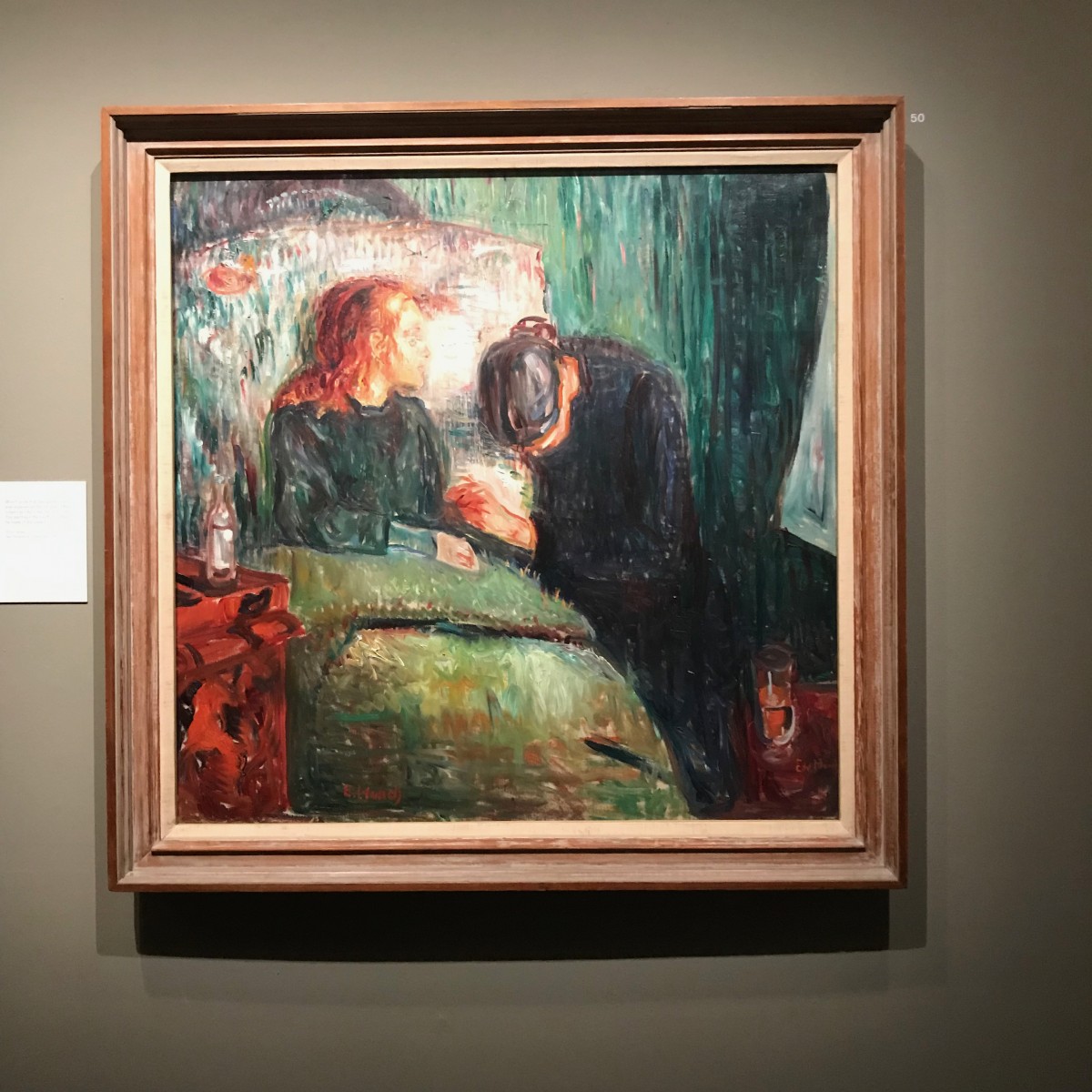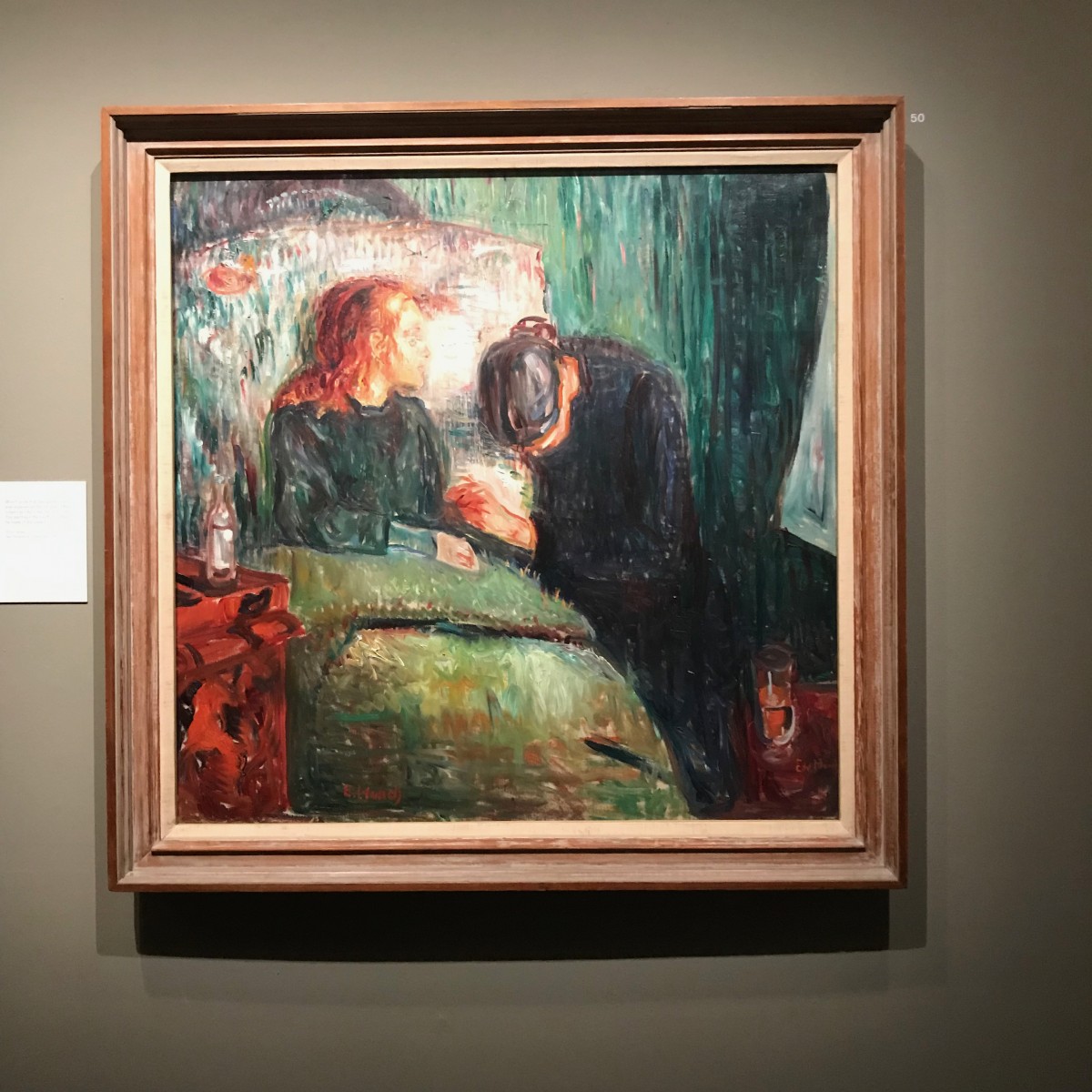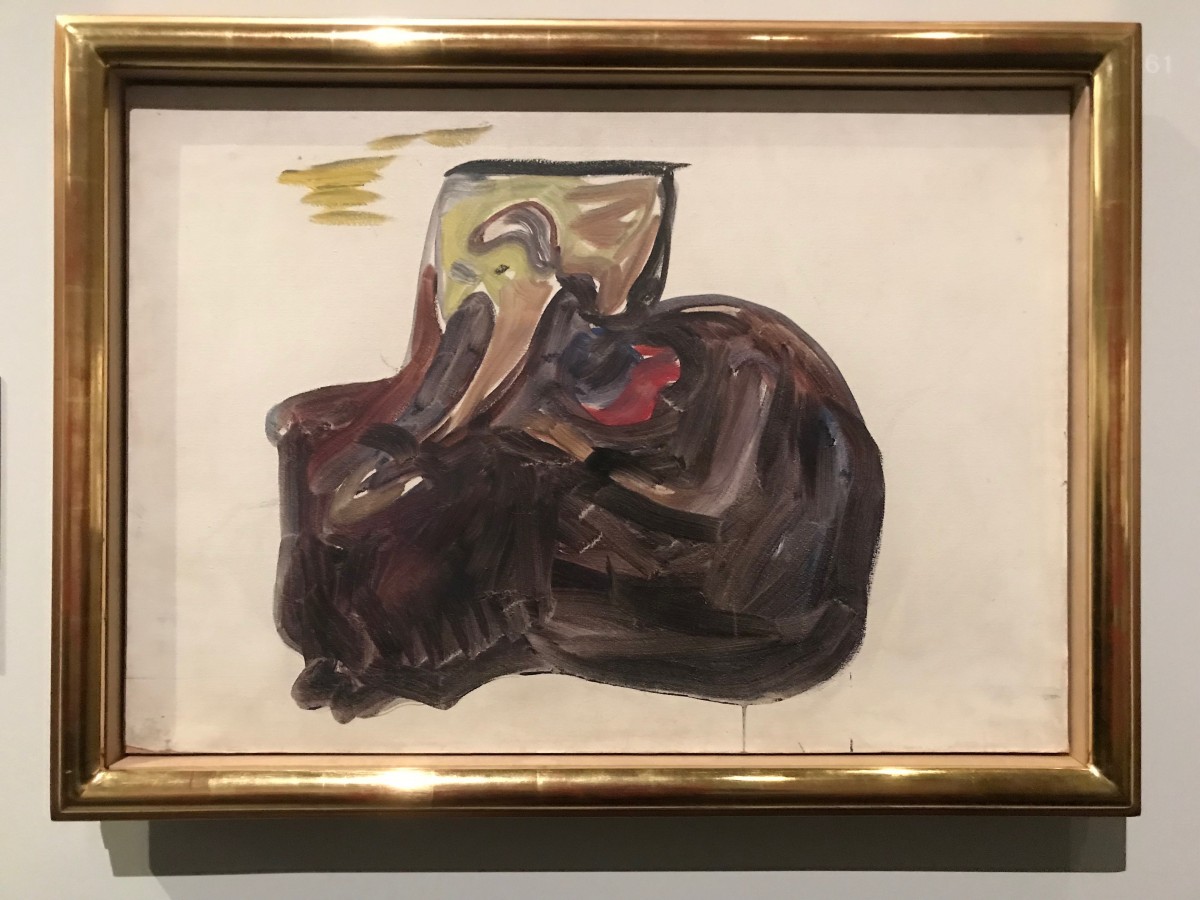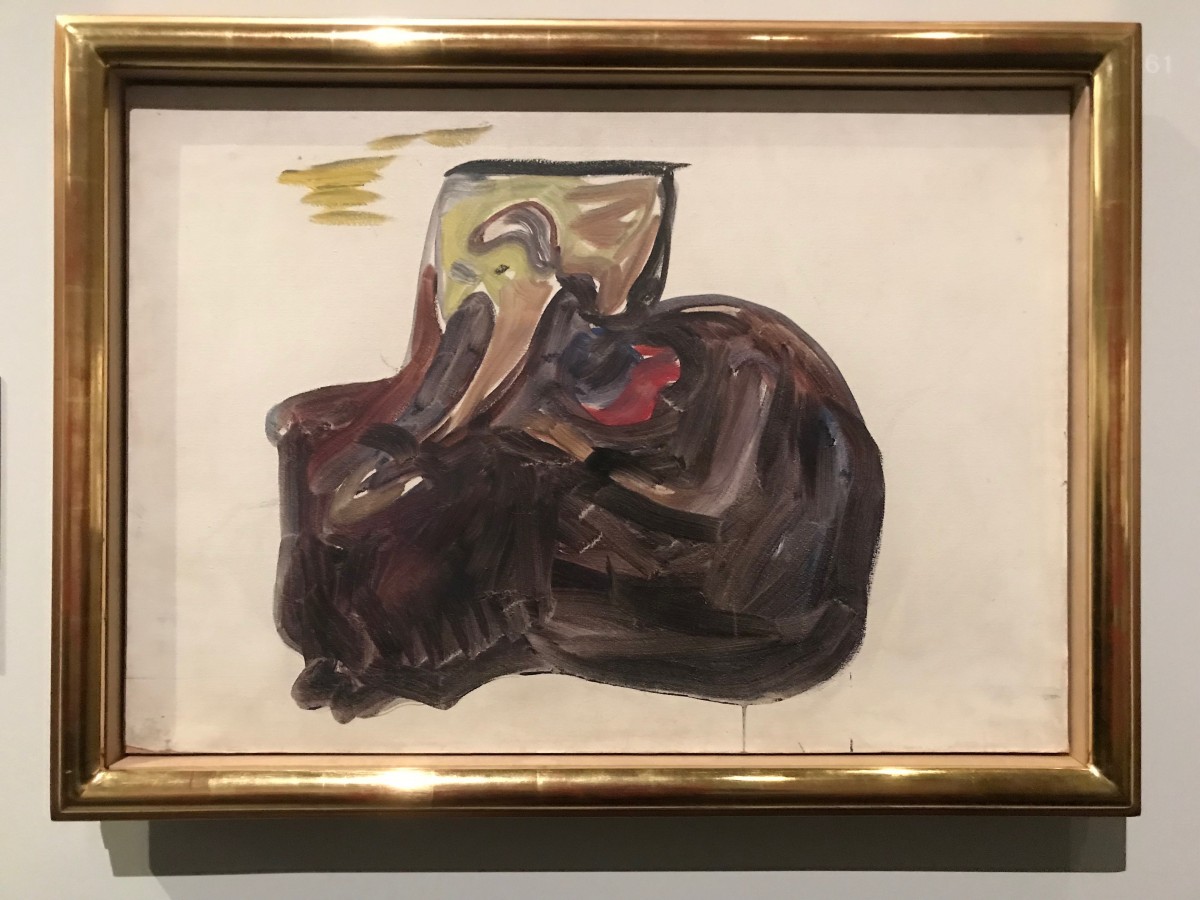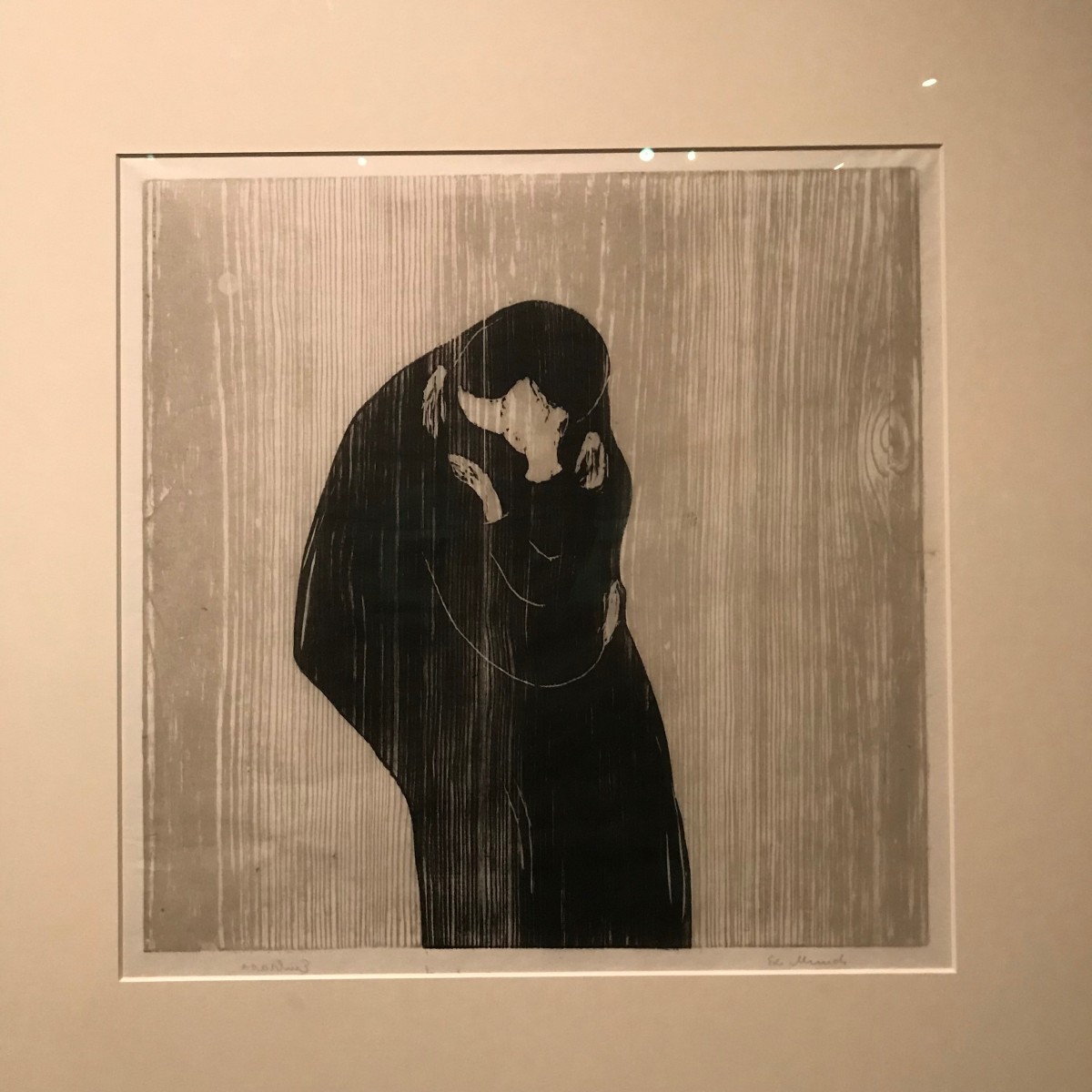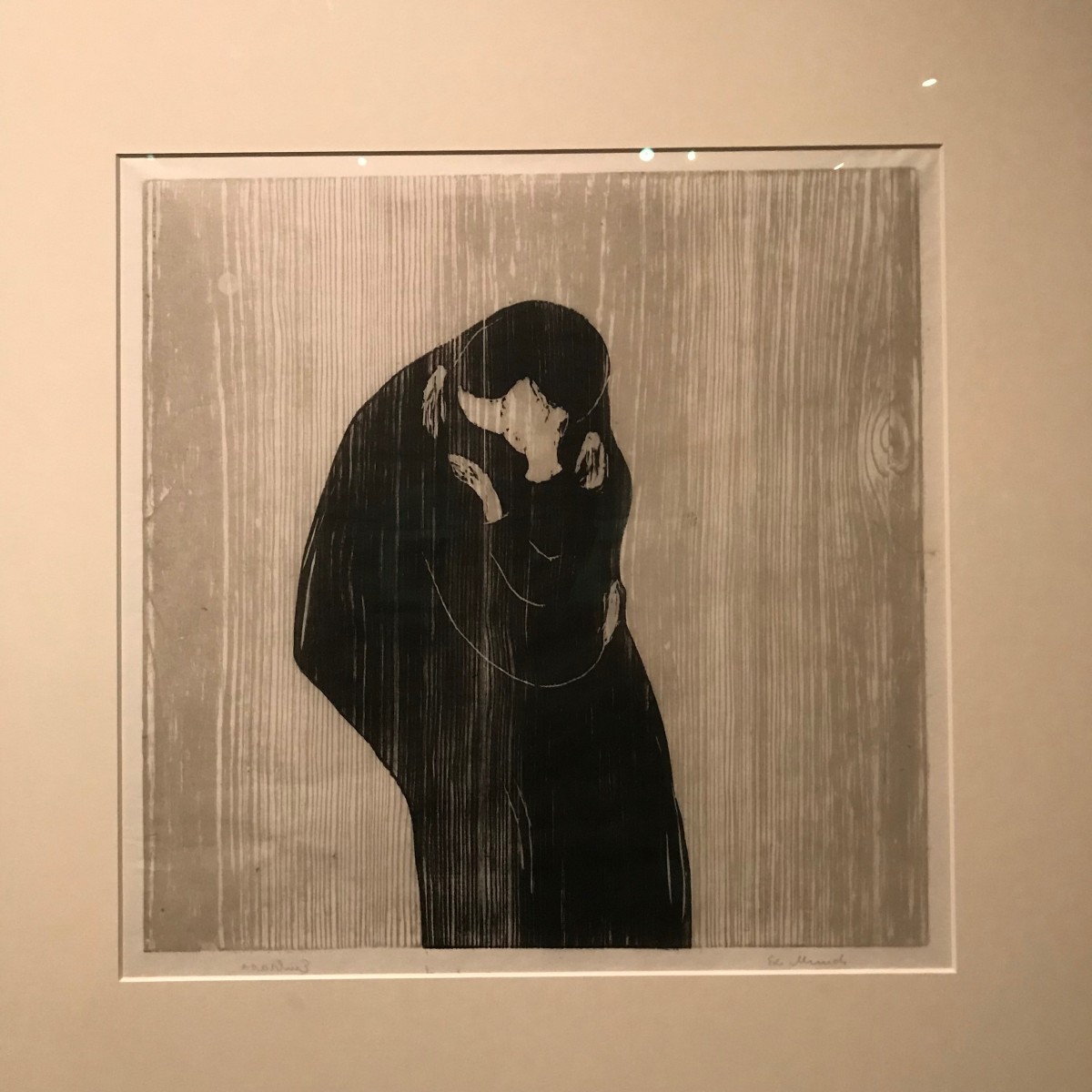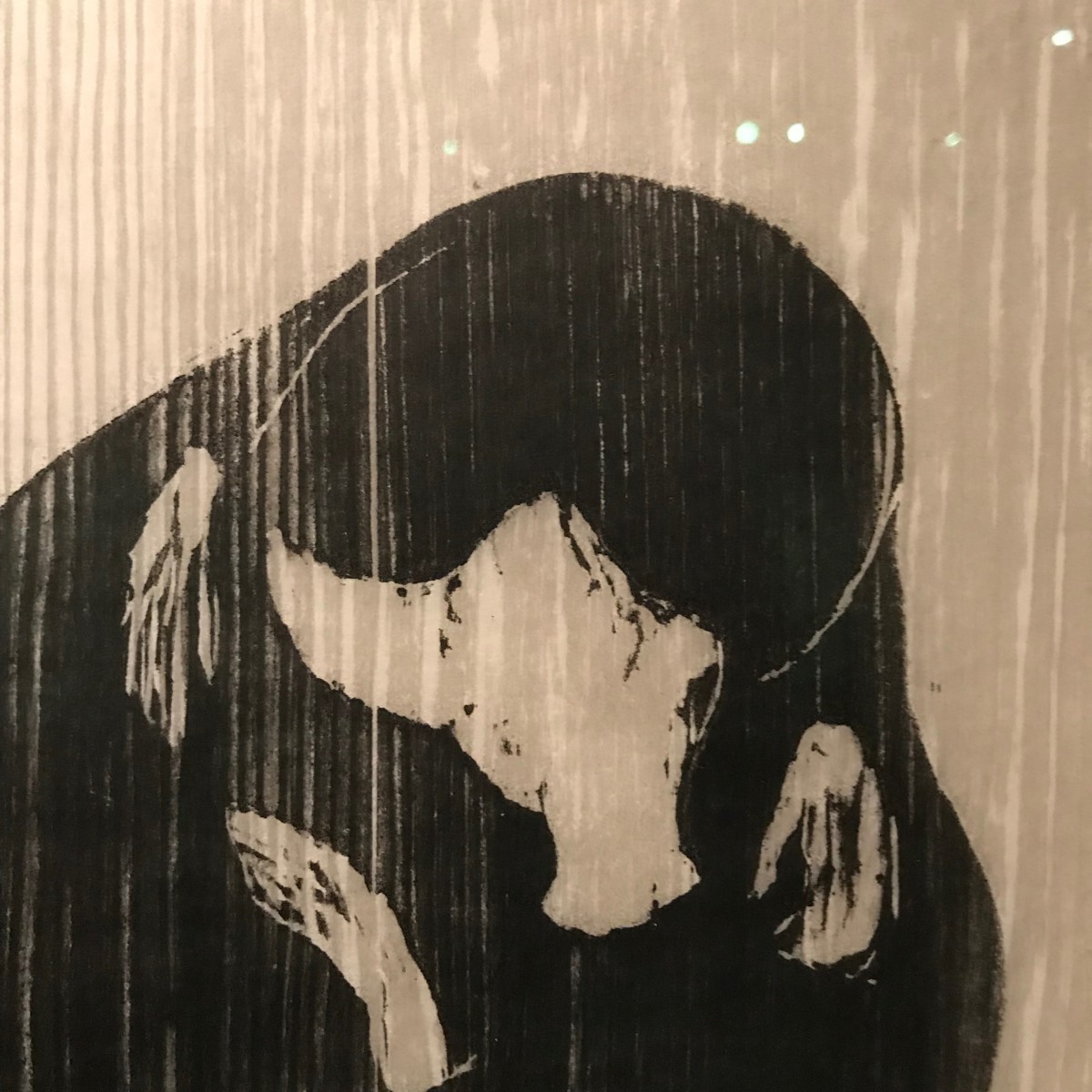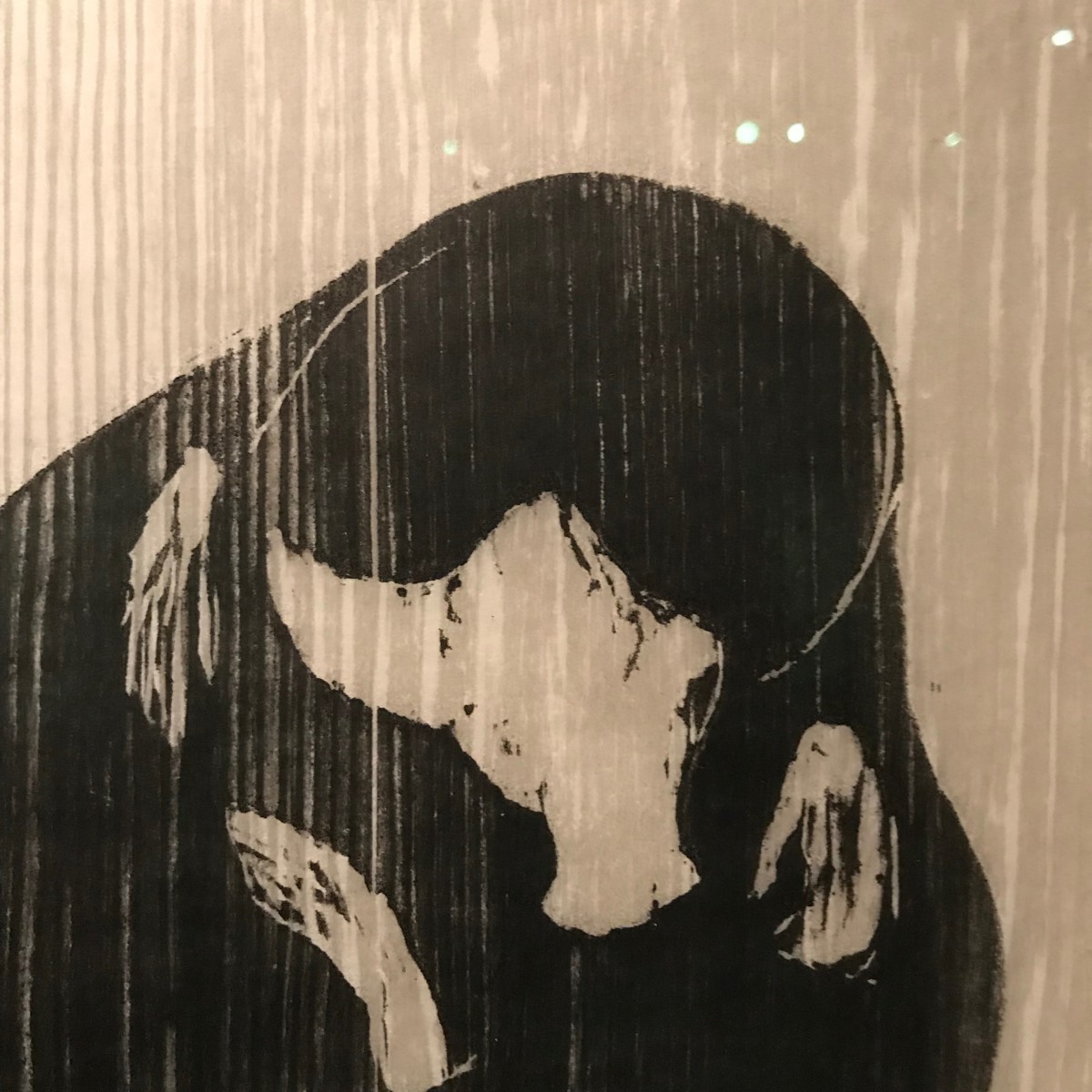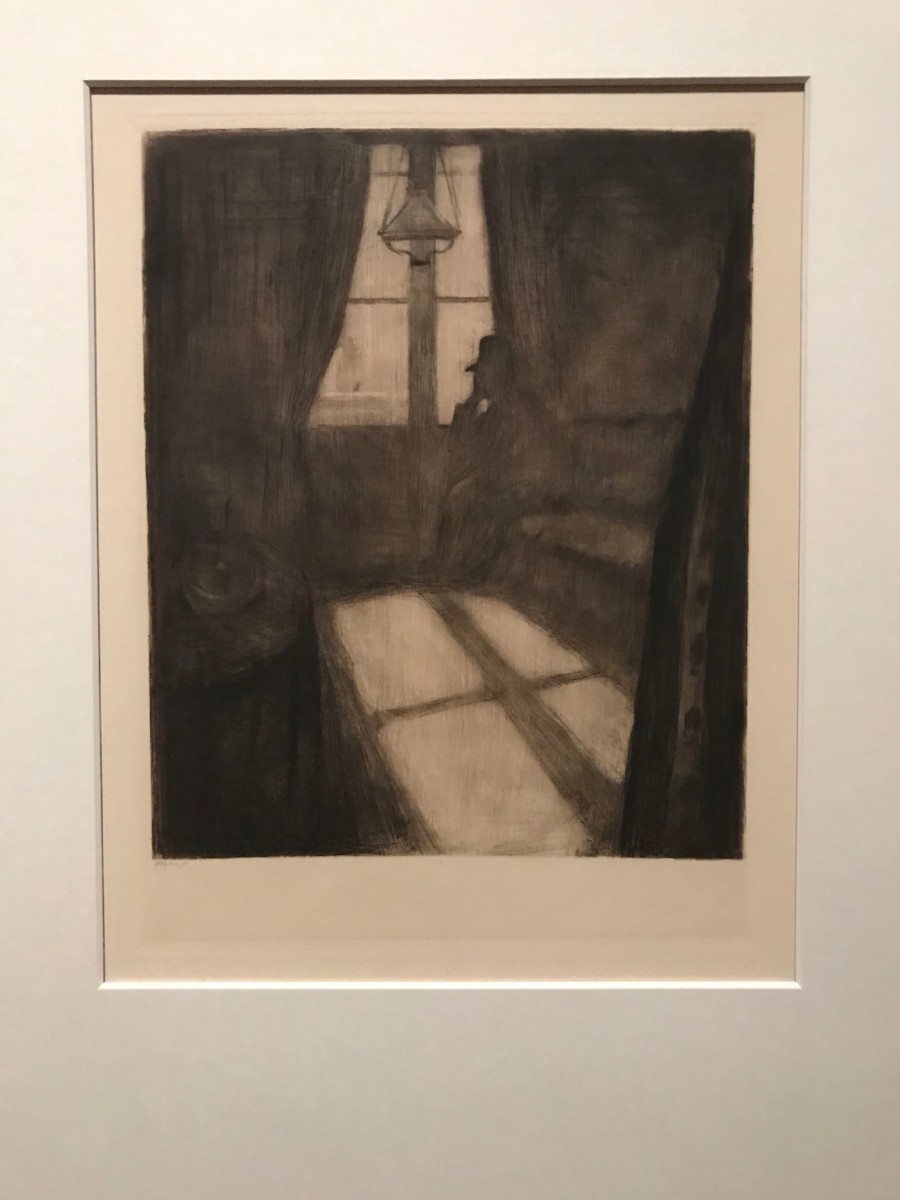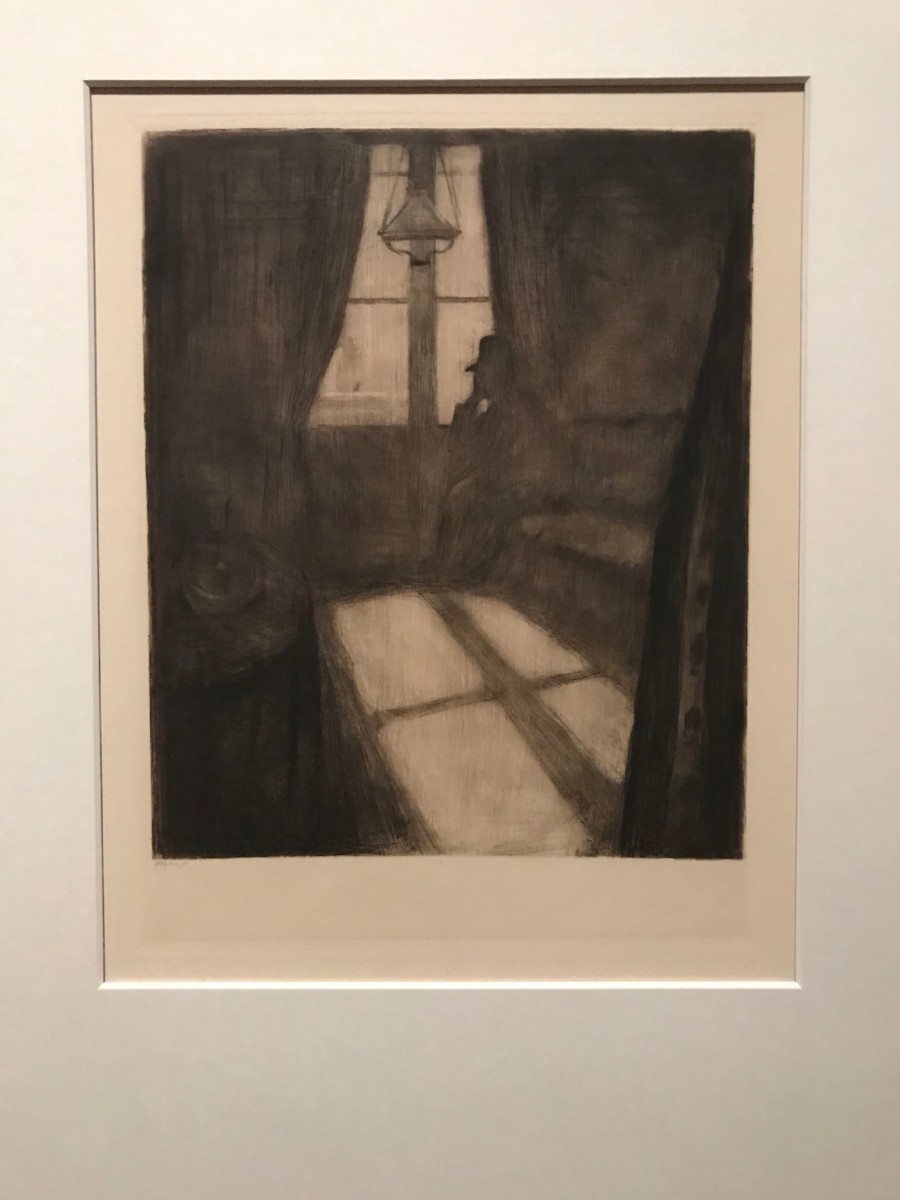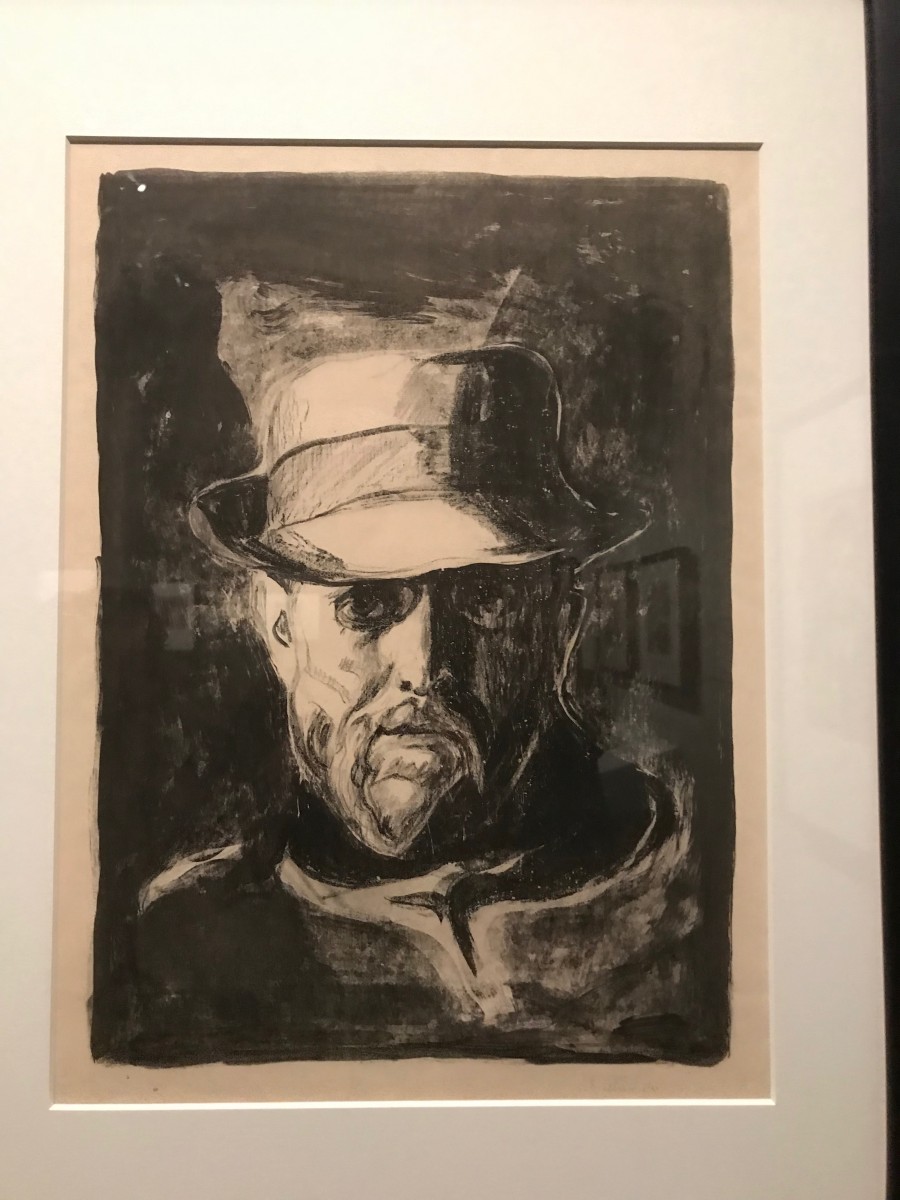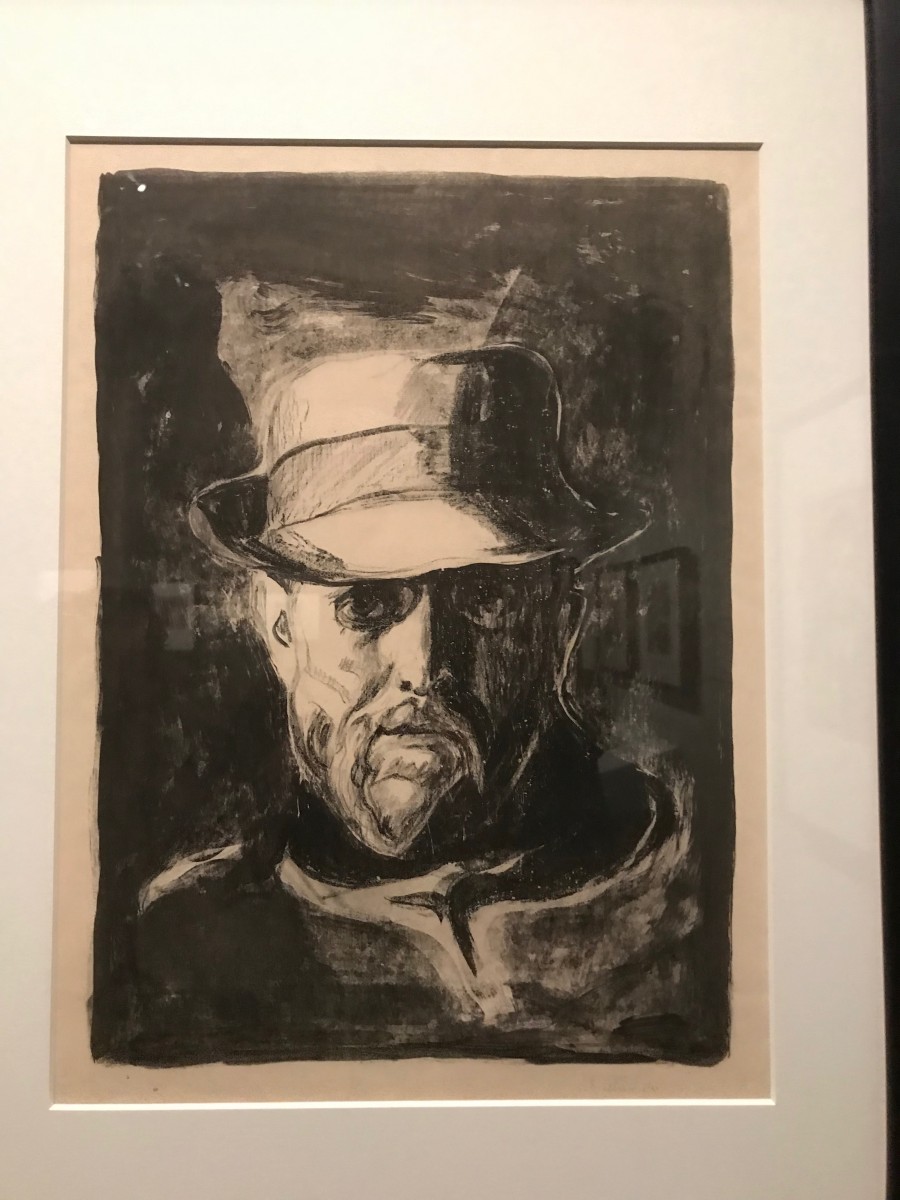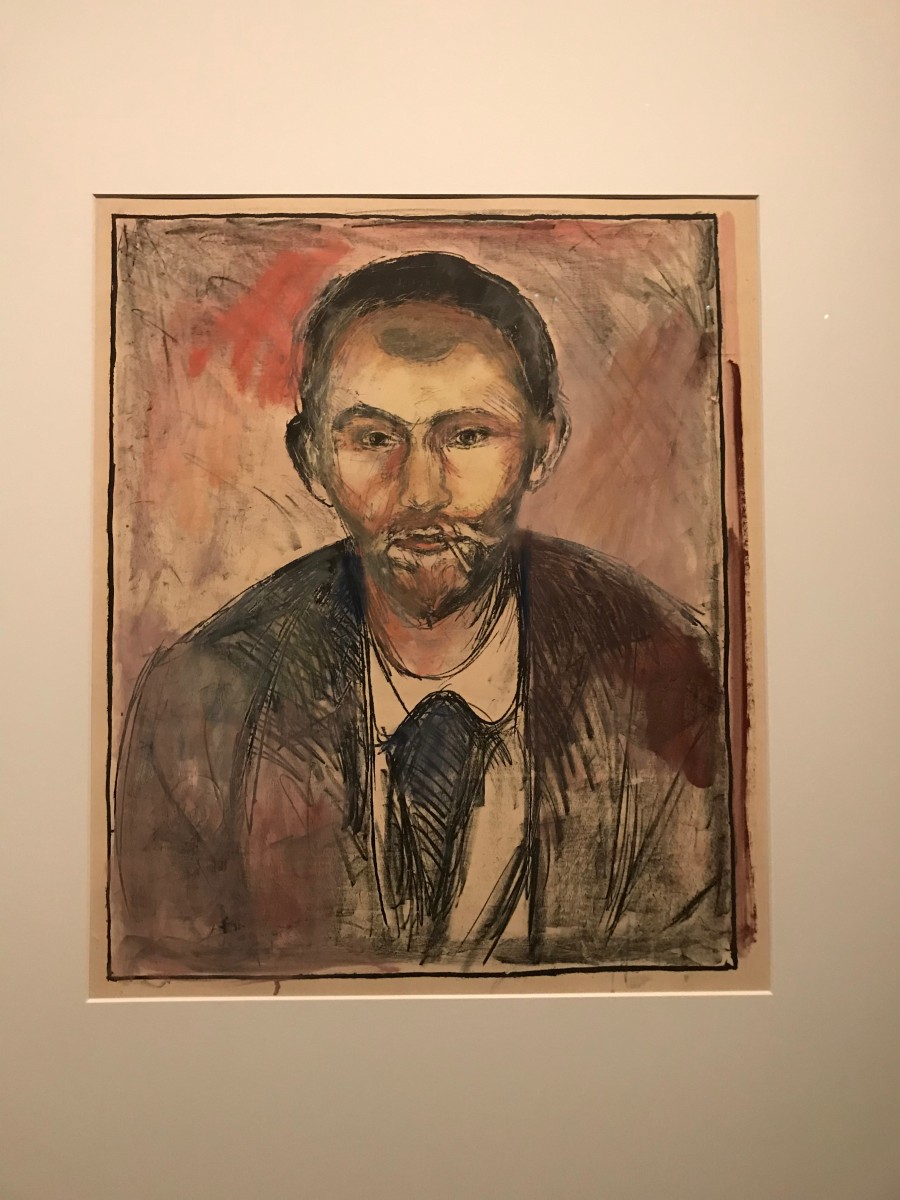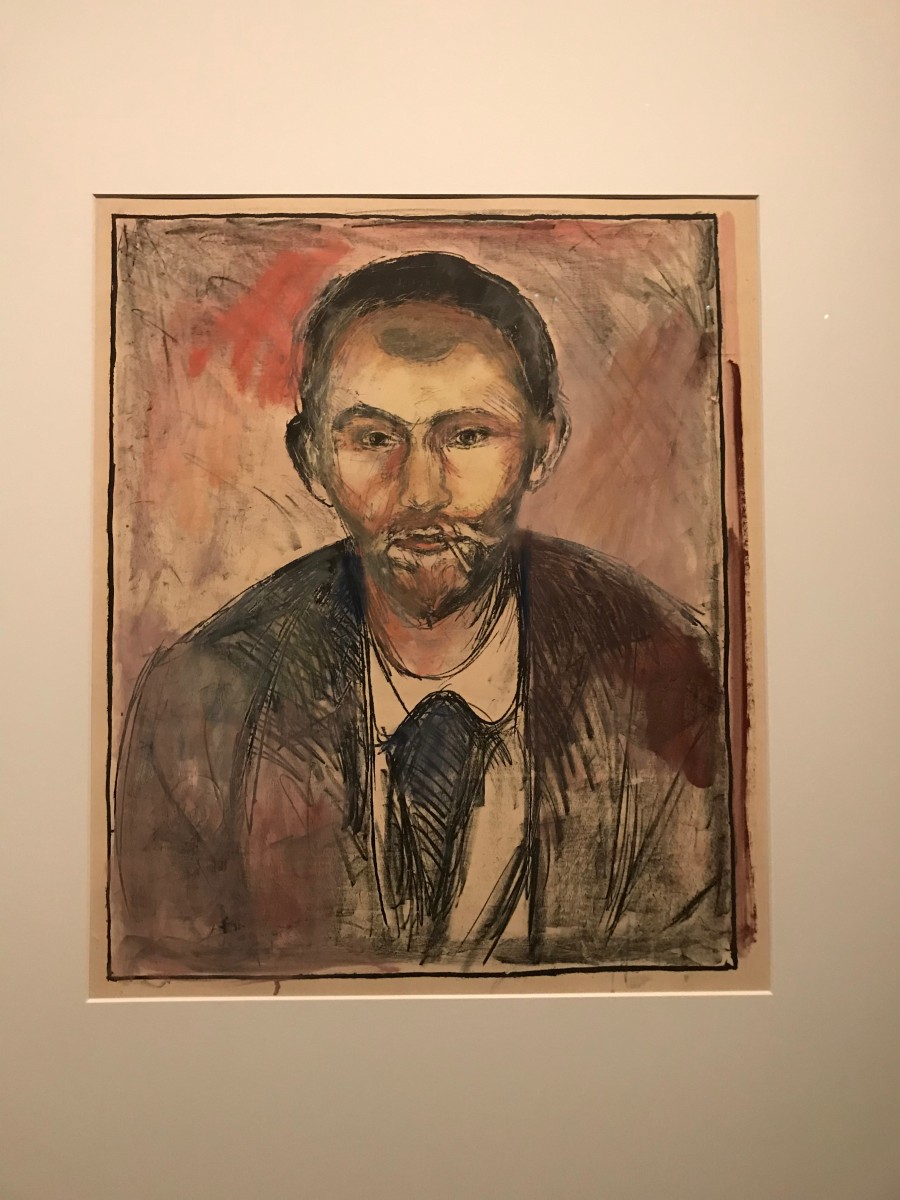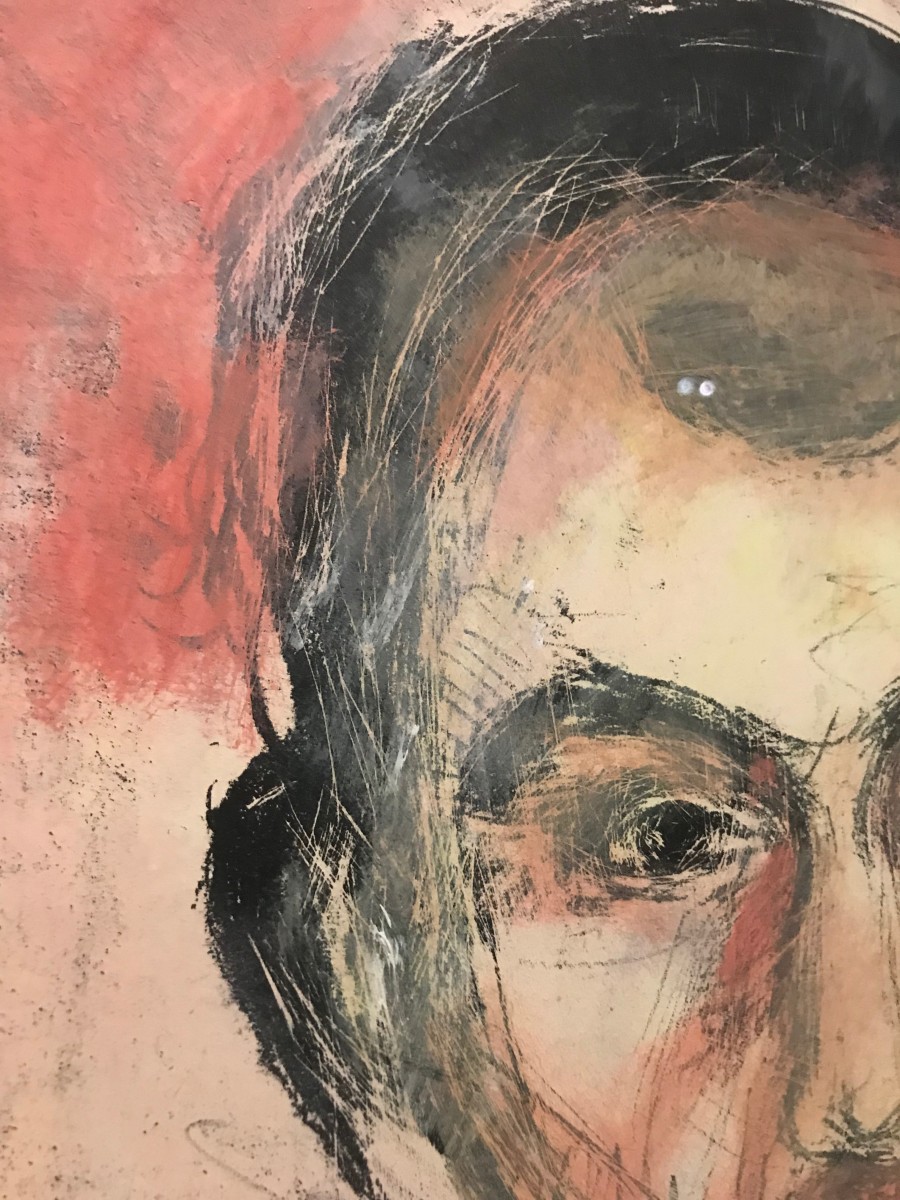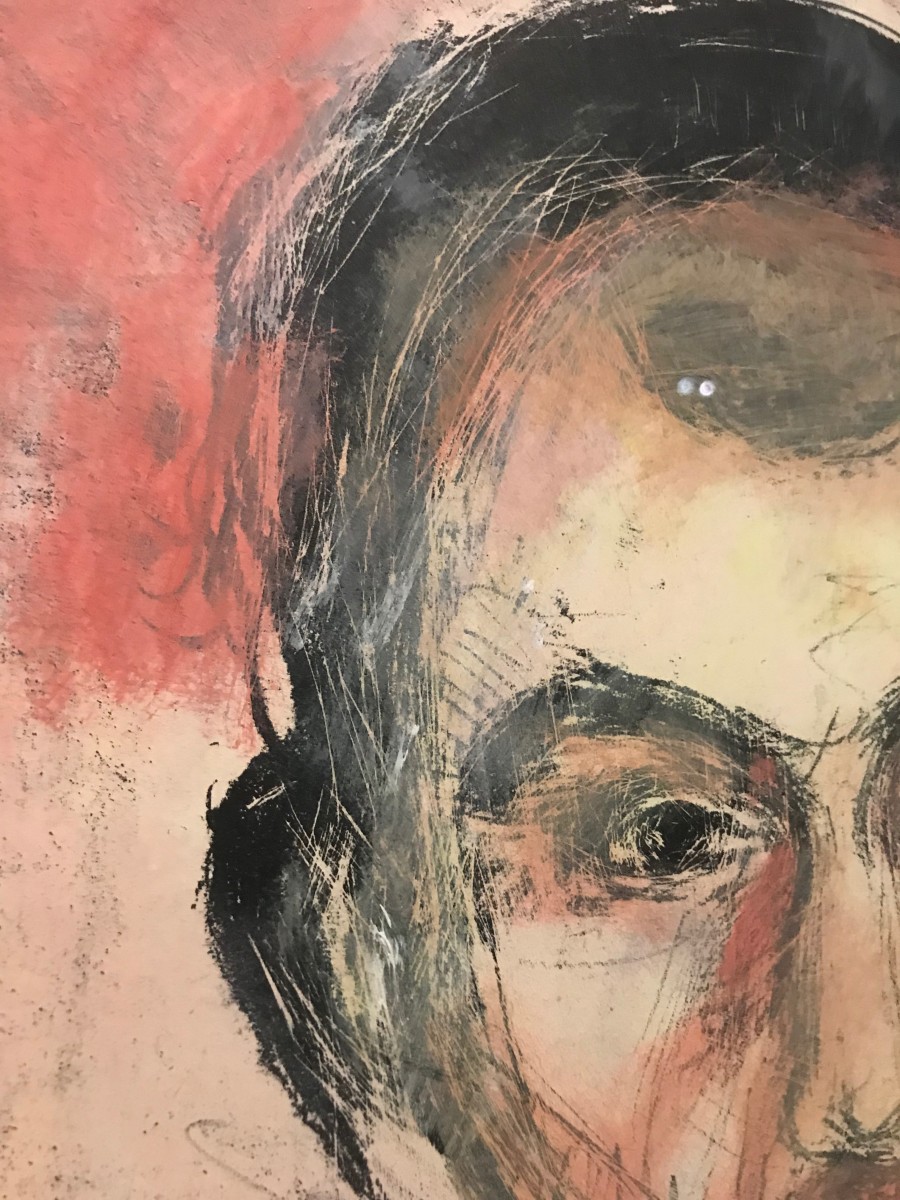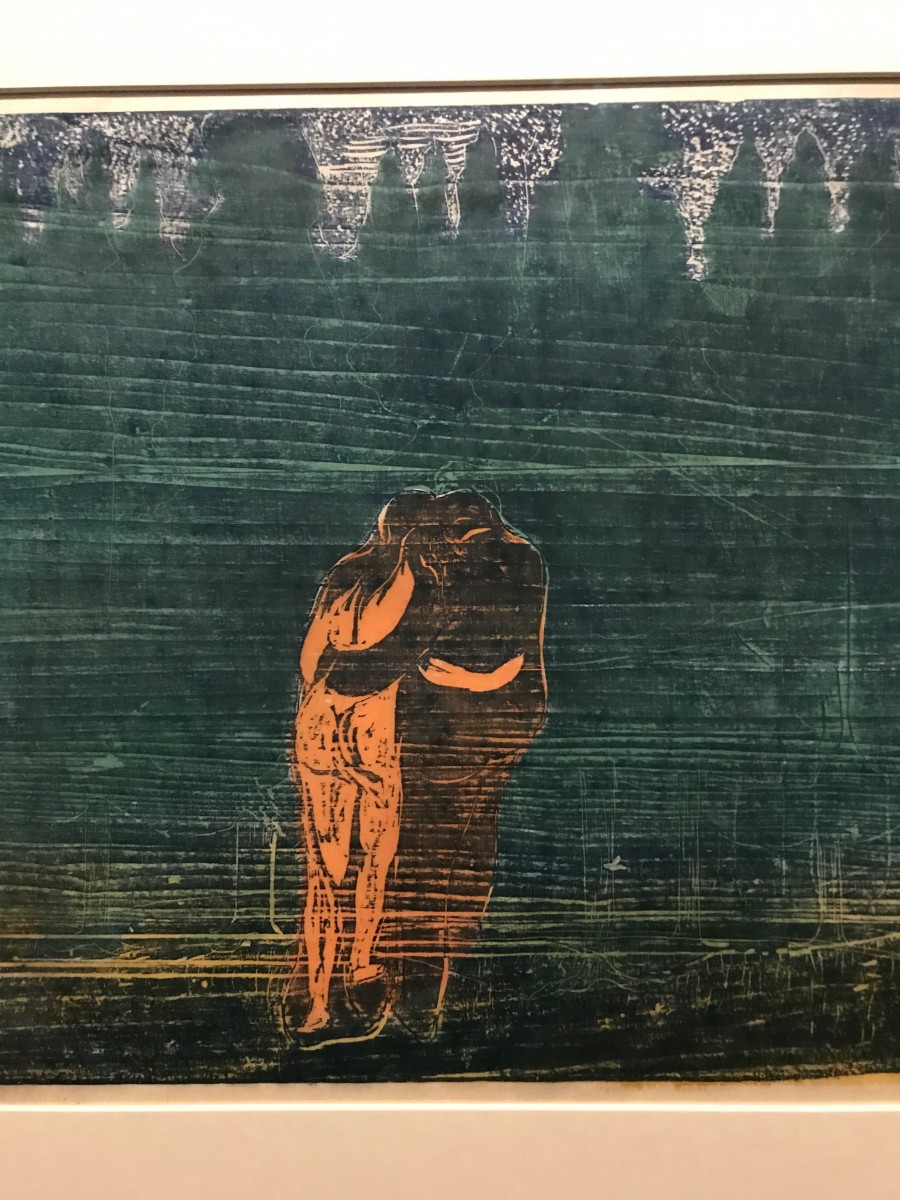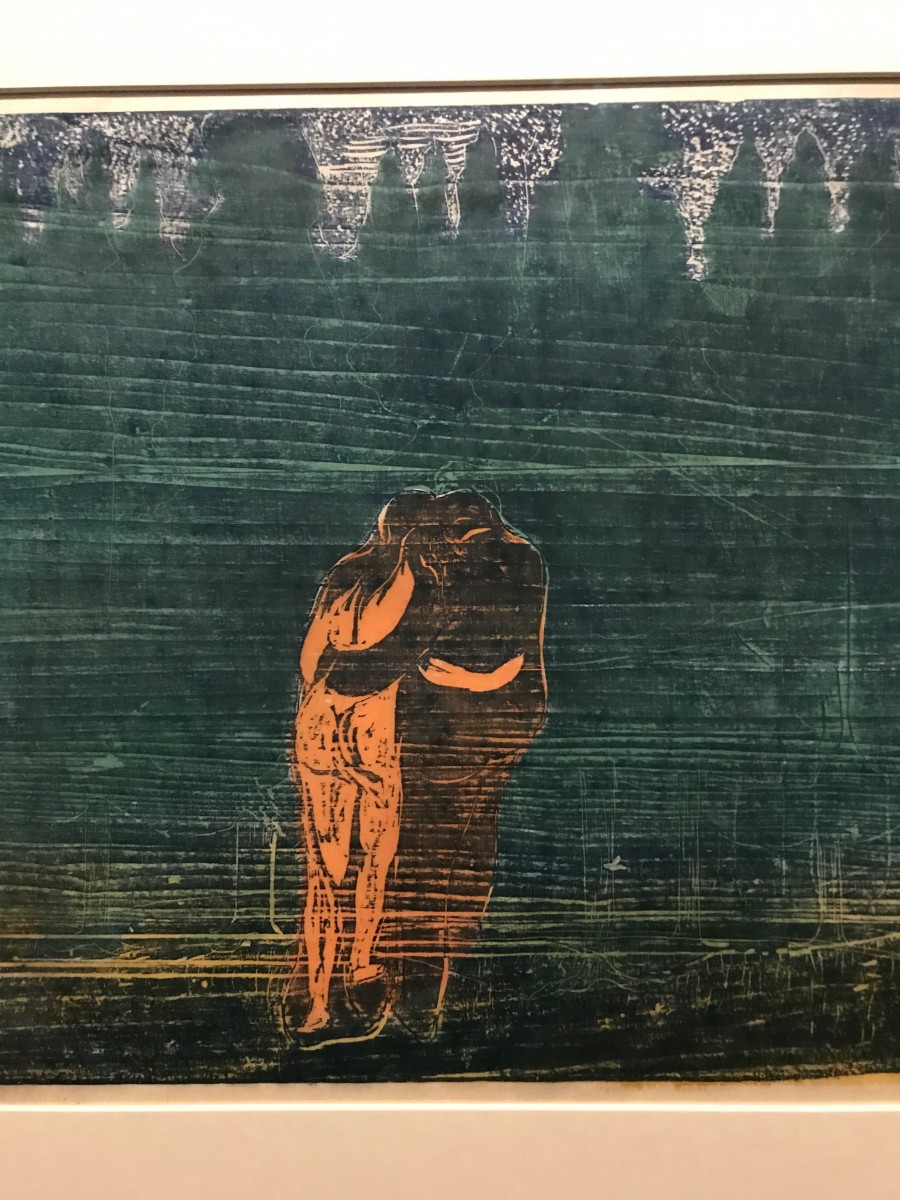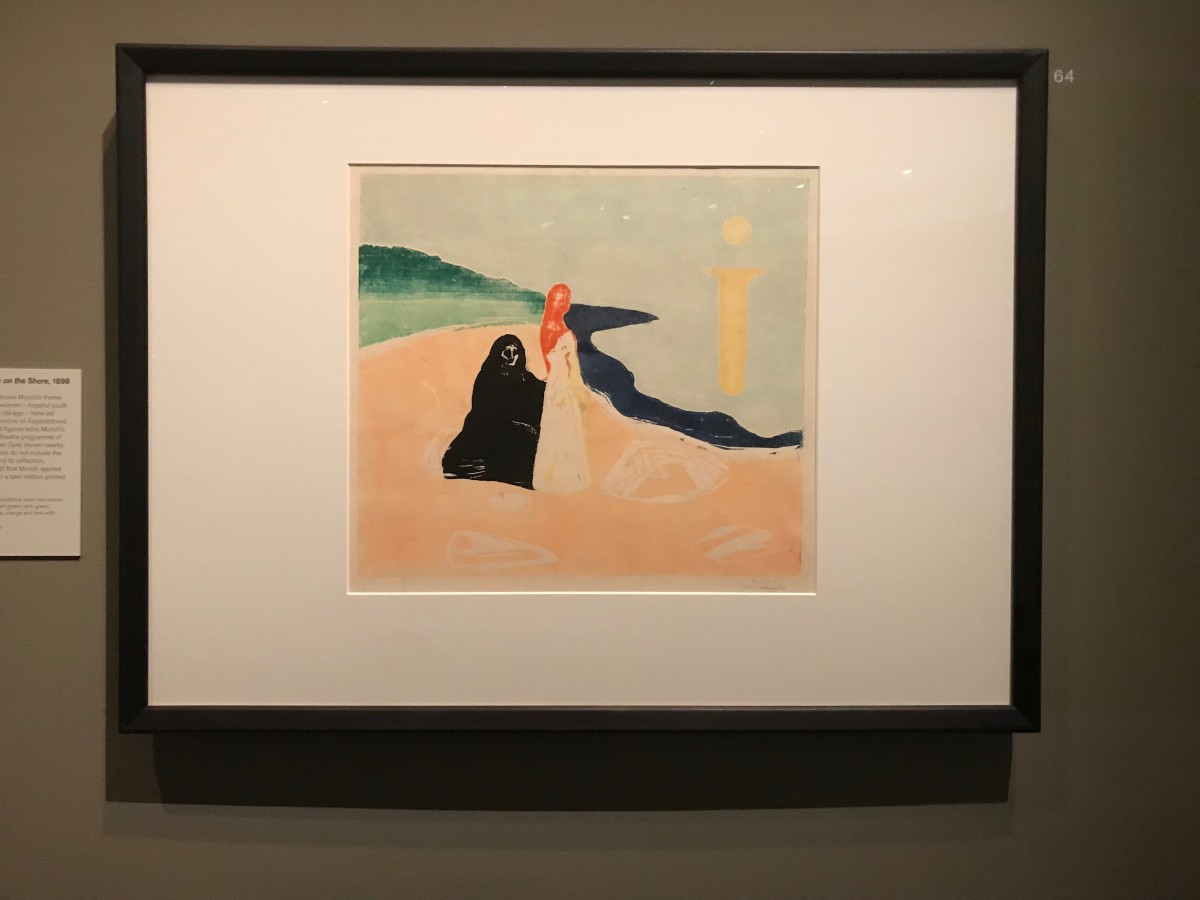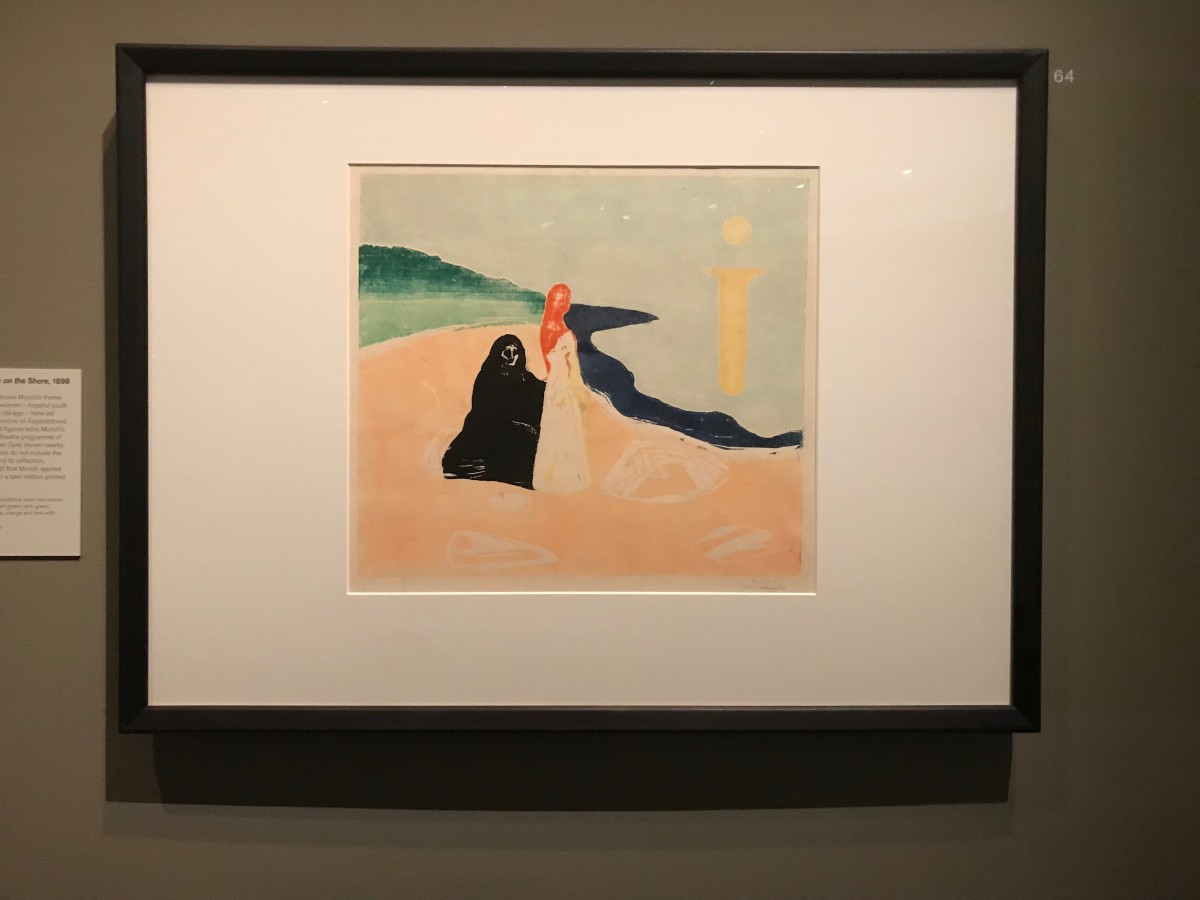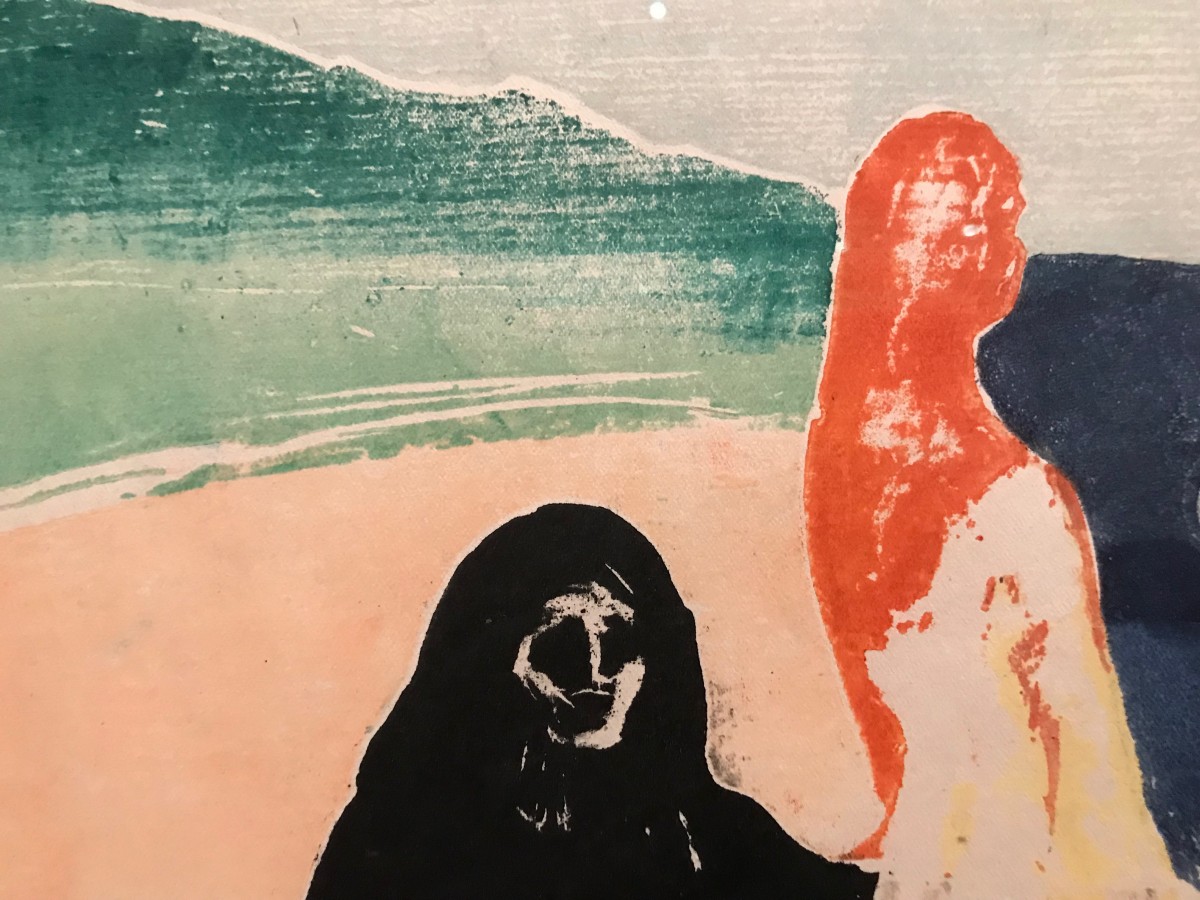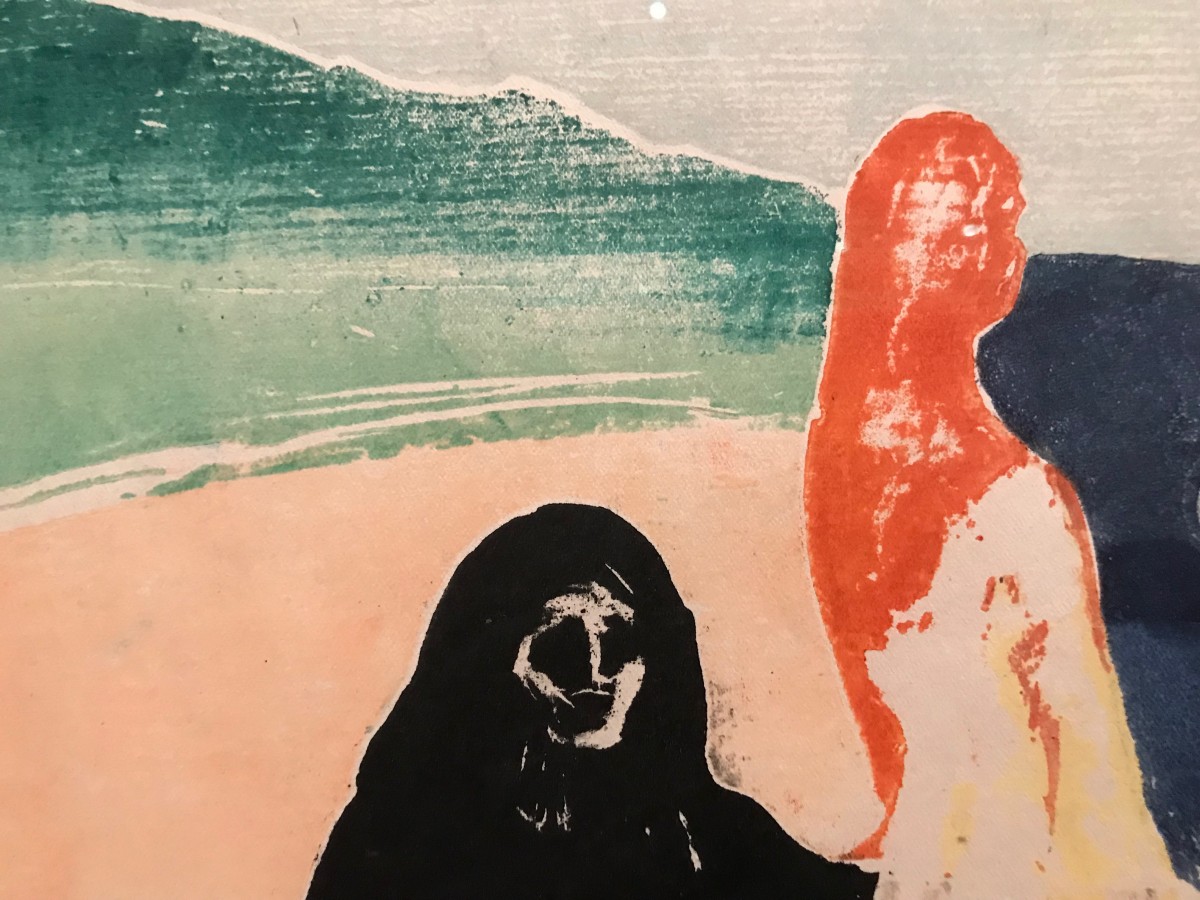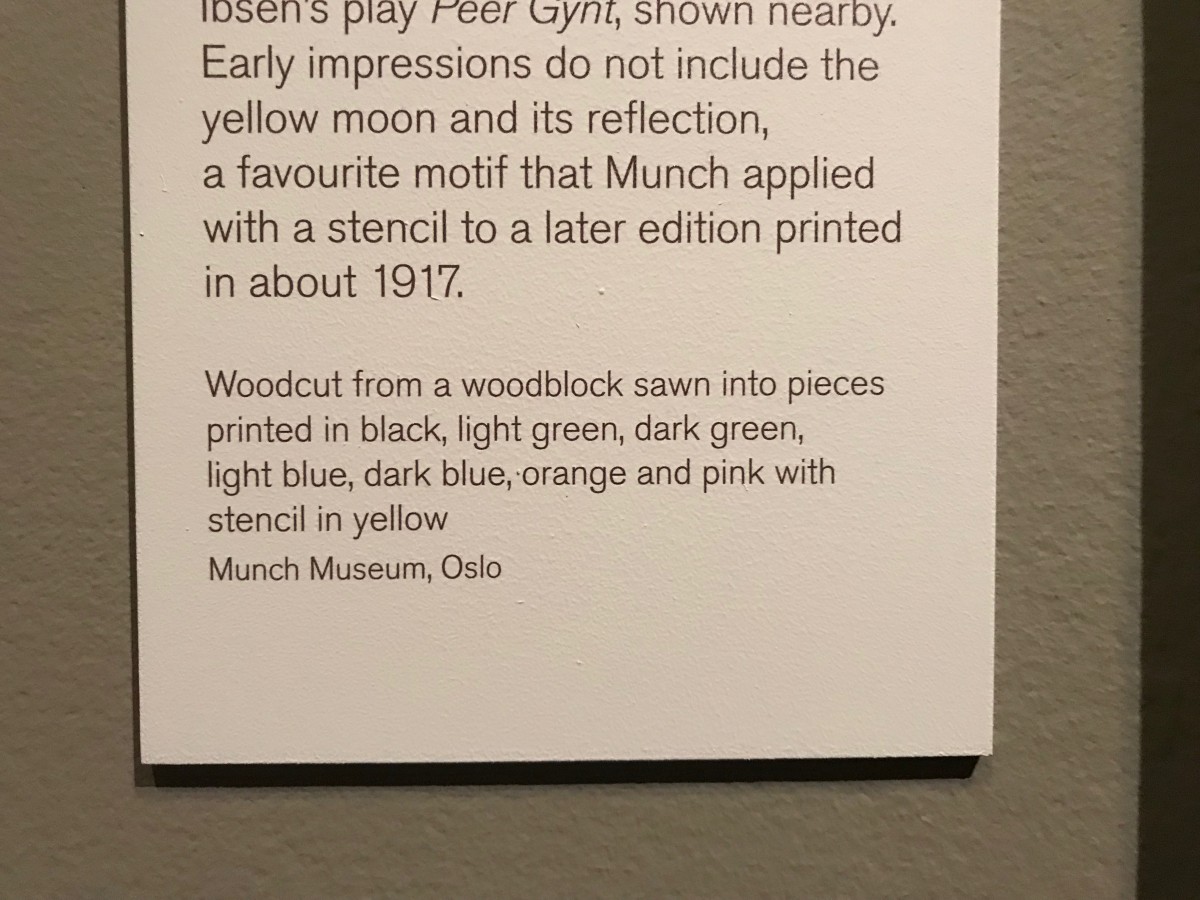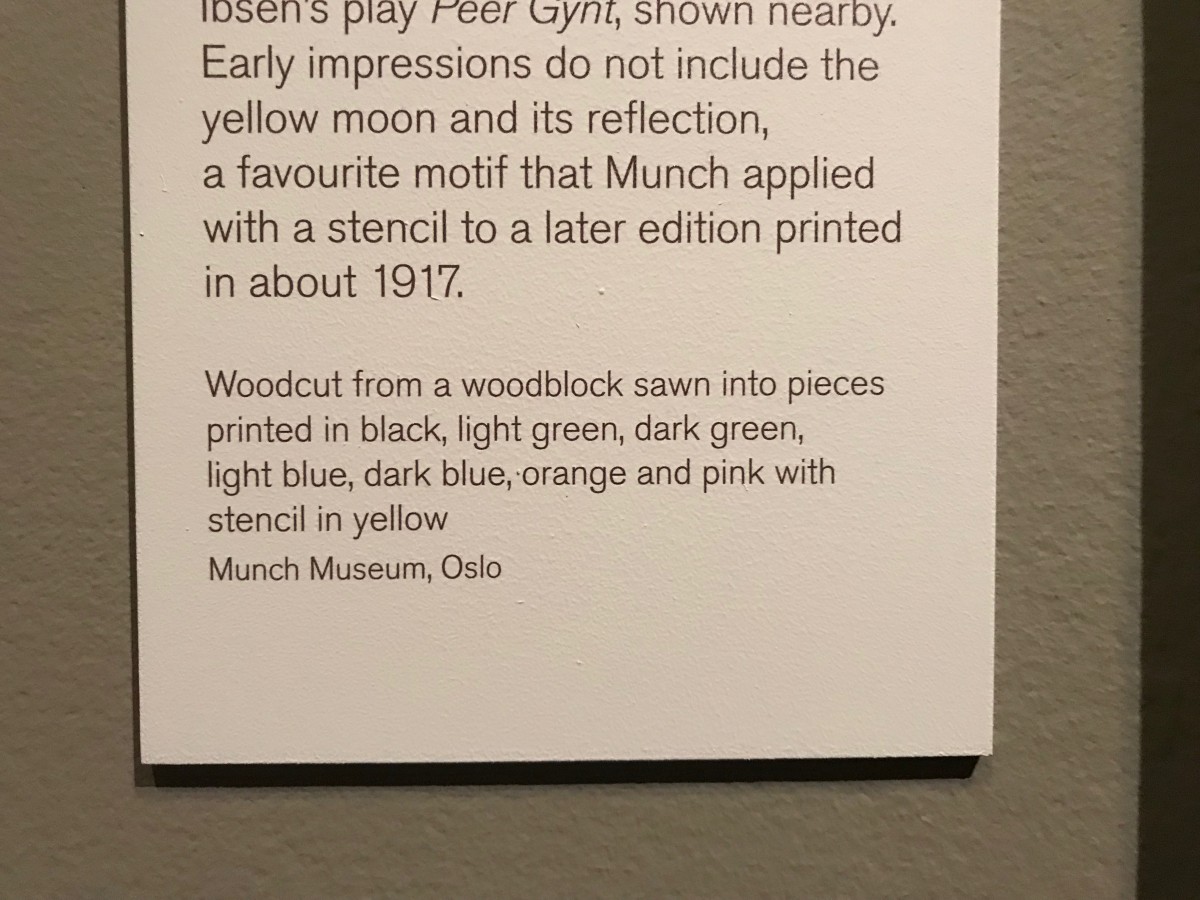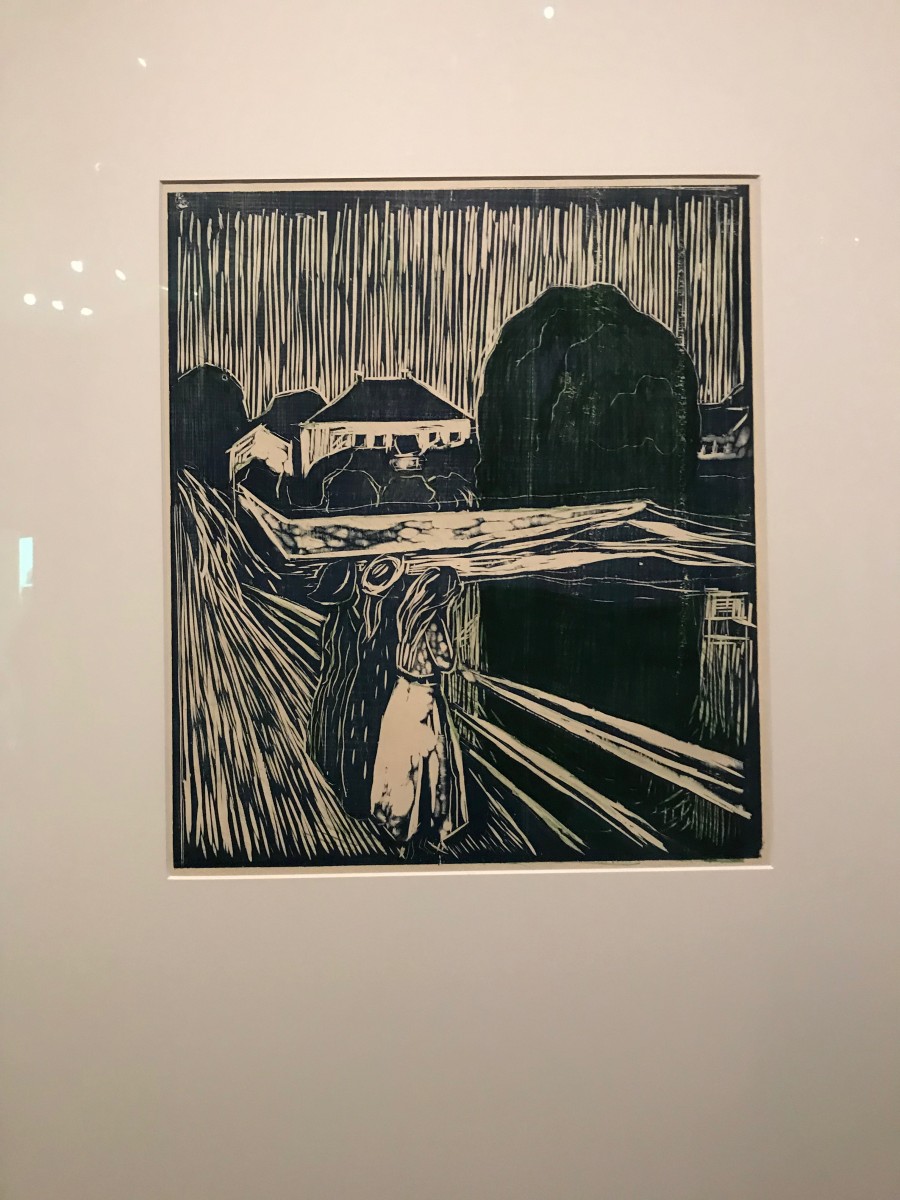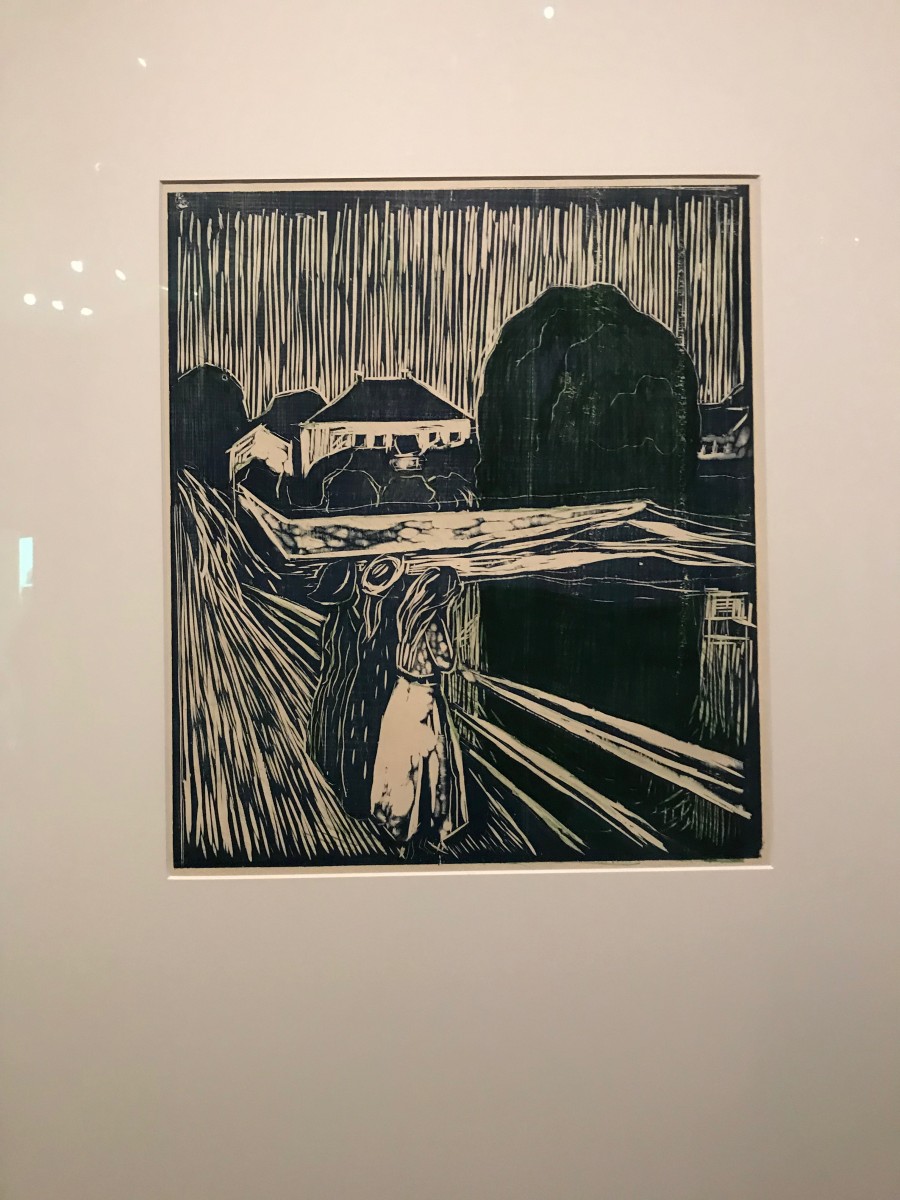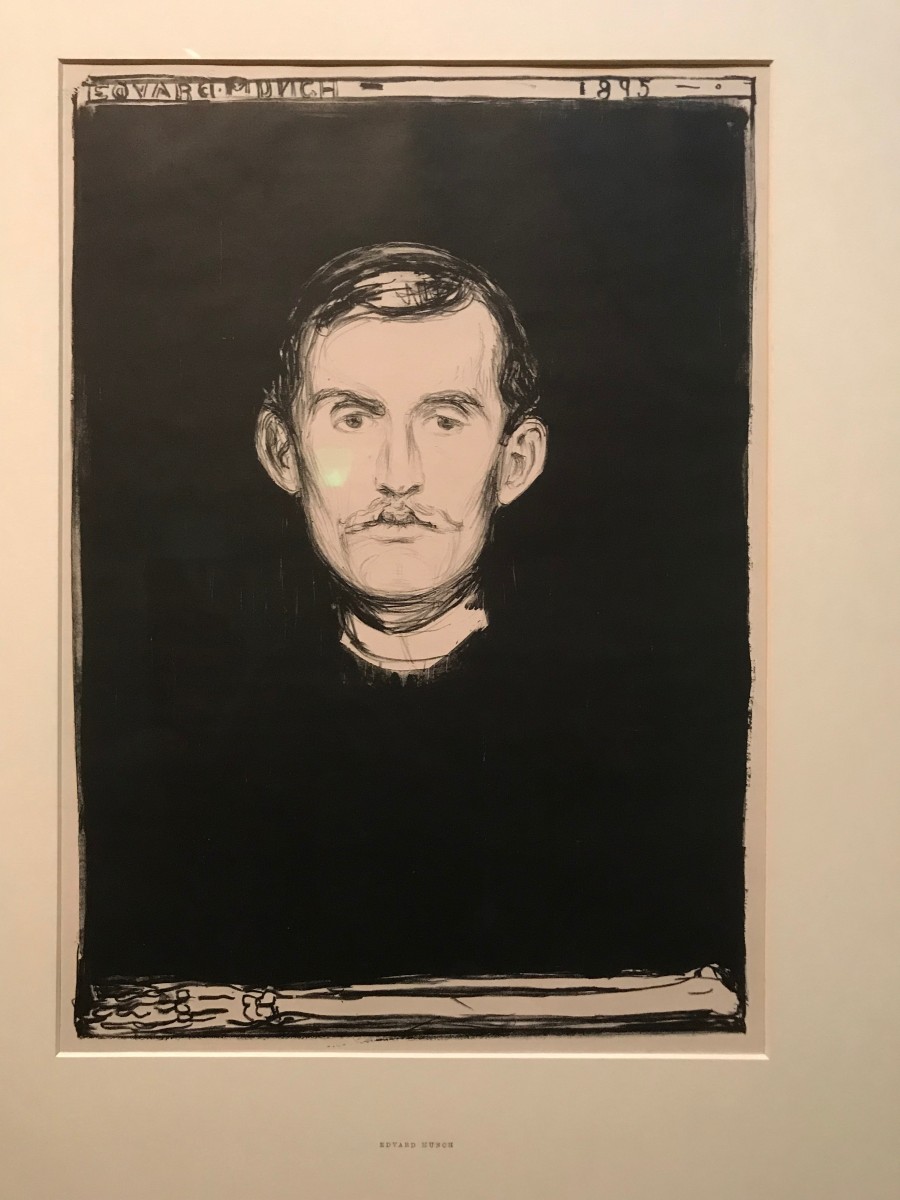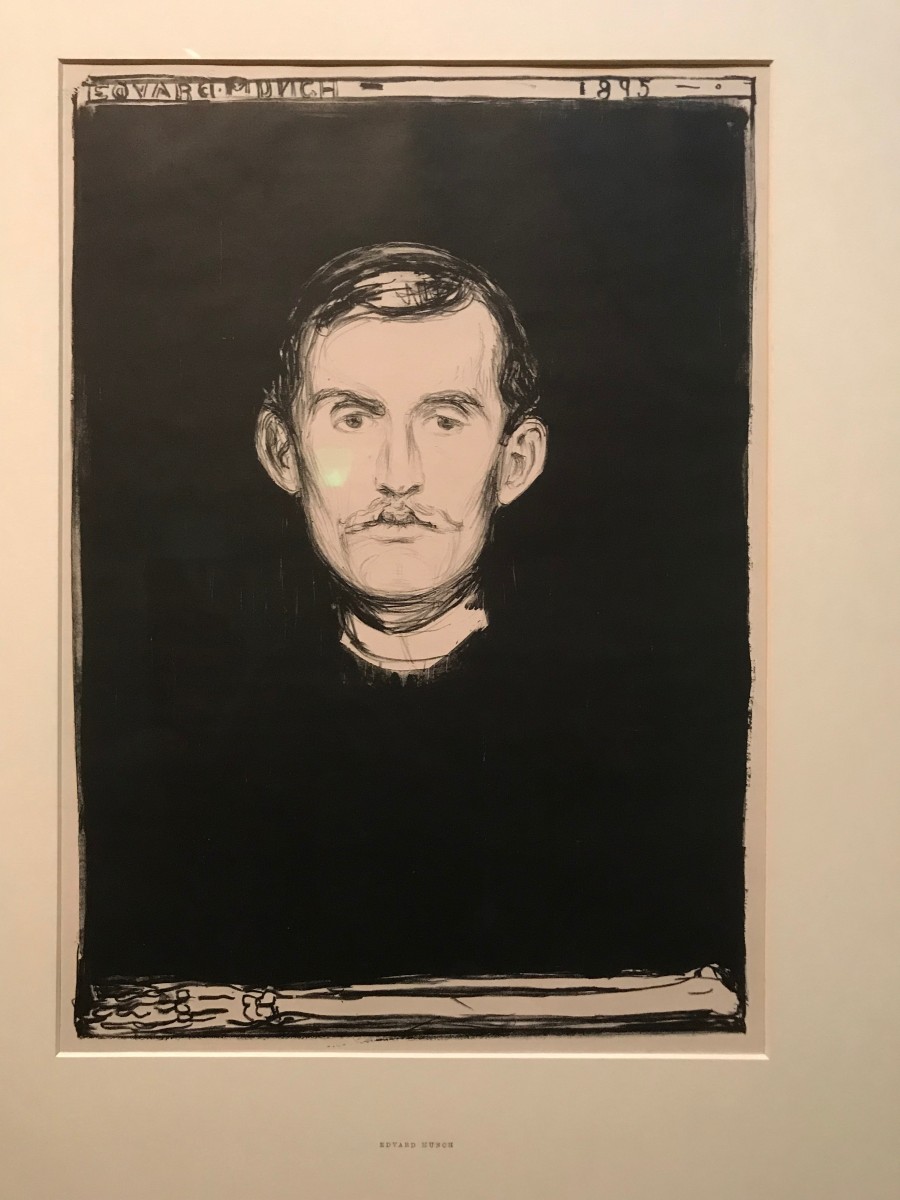 Woman with red hair and green eyes detail litho
girl in window drypoint and roulette
strinberg detail hair scratch
The Brooch lithograph detail
The Brooch lithograph detail lower right
shadows (whistler influence)
Girls on the pier woodcut