Royal College of General Practitoners

"Can I help you?" Asked the tall young doorman at the Royal College of General Practioners. I am here to meet Susie Freeman. "Ah yes. she is here. I shall find her for you." We walked into the spacious busy café and there was Susie waving from a tea table in the central London space that is adorned by her work from the last twenty or so years: WOWI.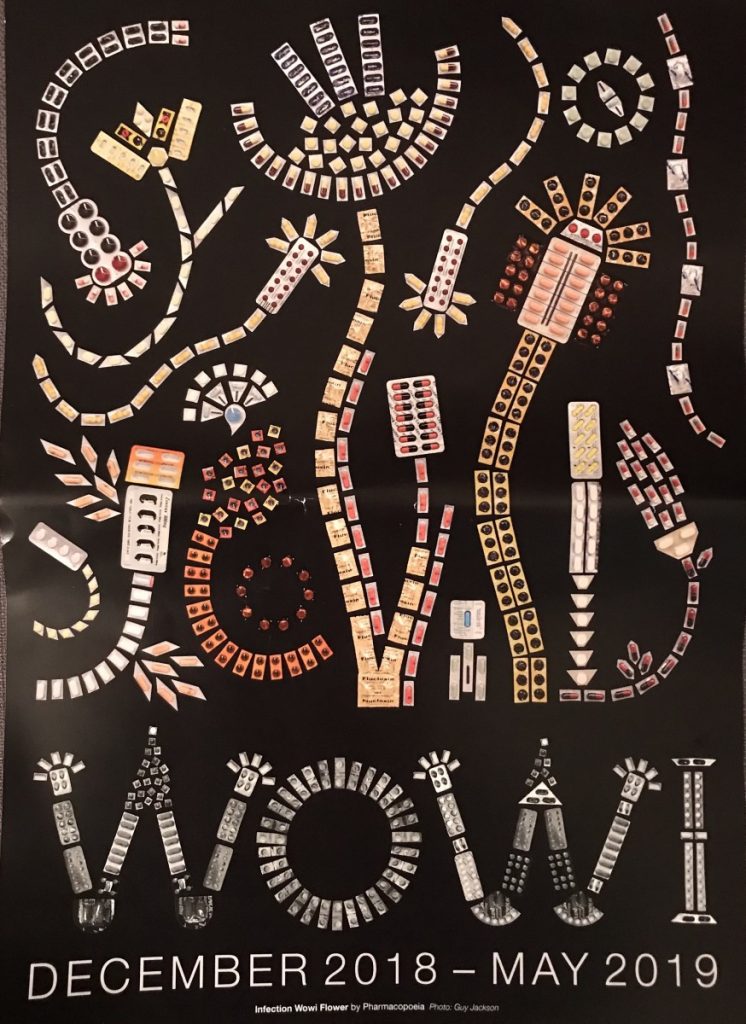 My partner and I have reconnected with Susie after many years since we hung out in 70/early 80's London. The wonder of Instagram and Kevin Atherton's recent performance of 'In Two Minds' at the Ikon in Birmingham, have brought us together in her show WOWI in Euston Road, opposite the Welcome trust and near the British Museum that also hold and exhibit pieces by her and the Pharamacopoeia collaboration.
The show is made up of insightful and visually arresting work she has collaborated with Dr Liz Lee to respond creatively to the development and increasing reliance of medical drug prescription.  From flowing dresses to petite handbags, drawers of drugs and tables of antiretrovirals the show draws on the of the amount of prescribed drugs humans with conditions, consume over time. Many of the 28 pieces collect and display multi colourful pills she had personally placed in pockets of fabrics, creating unexpected patterns from unlikely objects. She knits and weaves garments reminiscent of the high fashion world. They are beautiful artefacts in themselves. 
Because of the first impression of fashion the dawning realisation that each piece is a record of a drugs prescription of an individual dealing with a medical condition is emotional and meaningful. The balance of medical information, knowledge of patient adoption and creative clothing is alluring and affecting. The revelations of the vast numbers of pills consumed over periods of human suffering ranges of conditions is reflective and thought provoking. Adorning each piece, large and small, are the brightly packaged plasticised objects are reminiscent of pop art. They are a reminder of how so many are taken by so many, as we traverse 21st century life and seek healthy solutions. The show captures our dependence and our ambivalence towards them encased beautifully in fabrics, garments and cultural hangings.
There is a valuable short piece on the 'upsides and downsides of drug based medicine' on the RCGP site.
And more about Susie's work on her website.

And the collaboration between Susie and Dr Liz Lee.

Social Prescription. WOWI is a perfect opportunity for GPs to take up SOS Matt Hancock's welcome announcement of arts and creative for social prescription.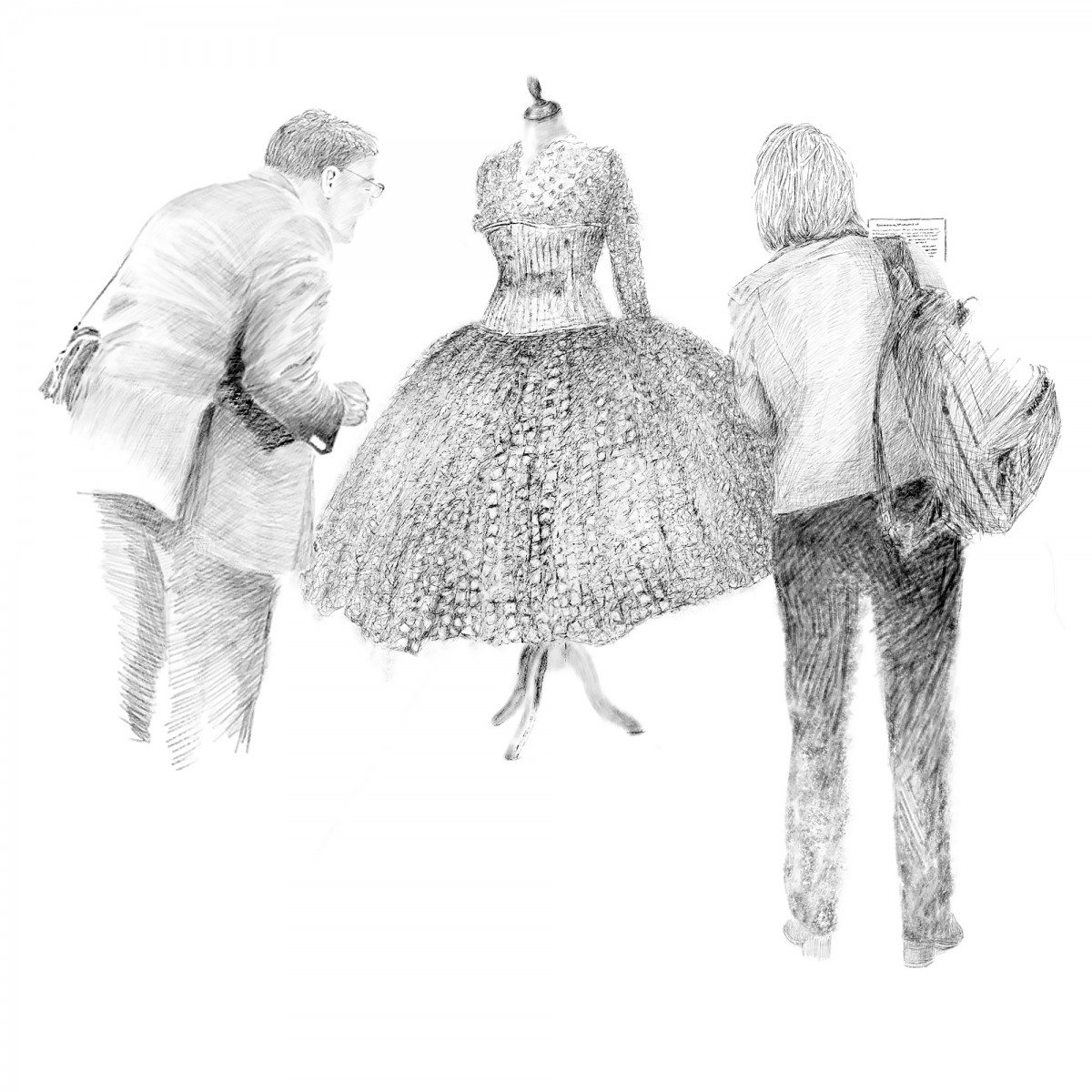 Now where's my ramipril, statin, aspirin ………………..
Slideshow