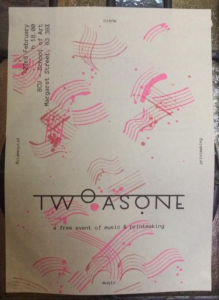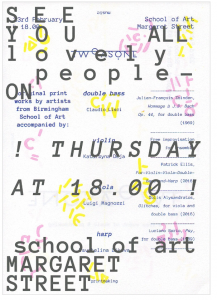 Birmingham School of Art International Exhibition Space with works by Printmakers from the School and Musicians from the Conservatoire.  The exhibition was coordinated by Eleanor Bruno and Claudio Lisci from the respective schools.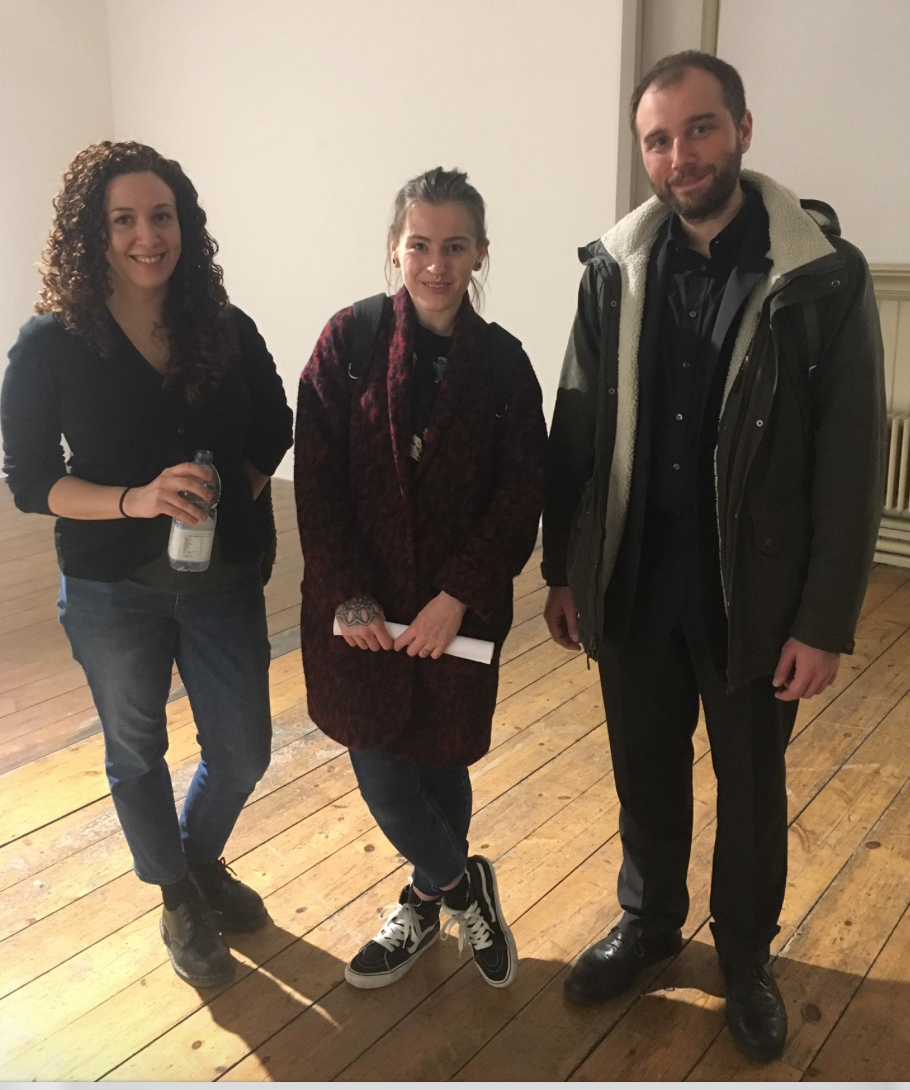 music and print collaboration
Listen and Look – Luciano Berio inspired my Bach Double Up 4 colour silkscreen with digital visualisations of the sounds with mirror images of Double Bassist Claudio Lisci.