A collection of drawings from visits to art galleries, where viewers look at artworks, read about them and their context.
Slide Show followed by individual digital drawings made on an iPad, with Apple Pencil and ProCreate.A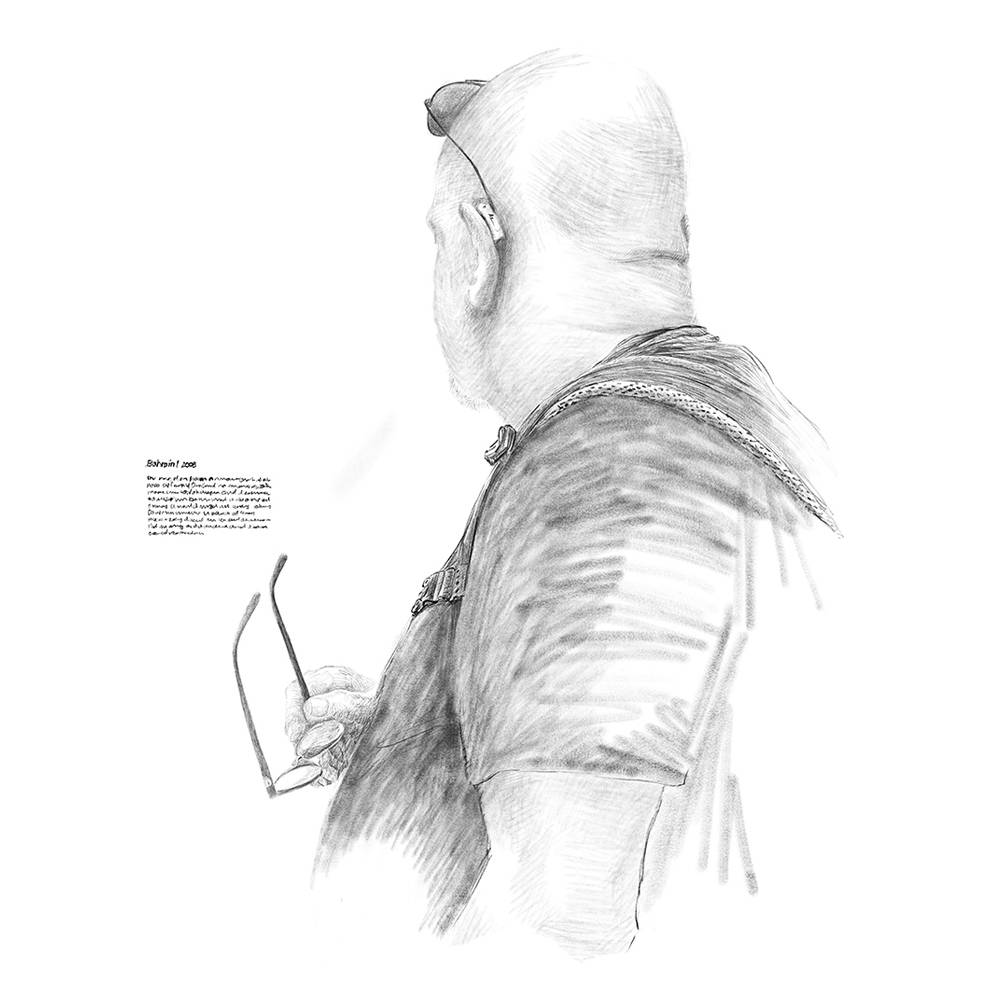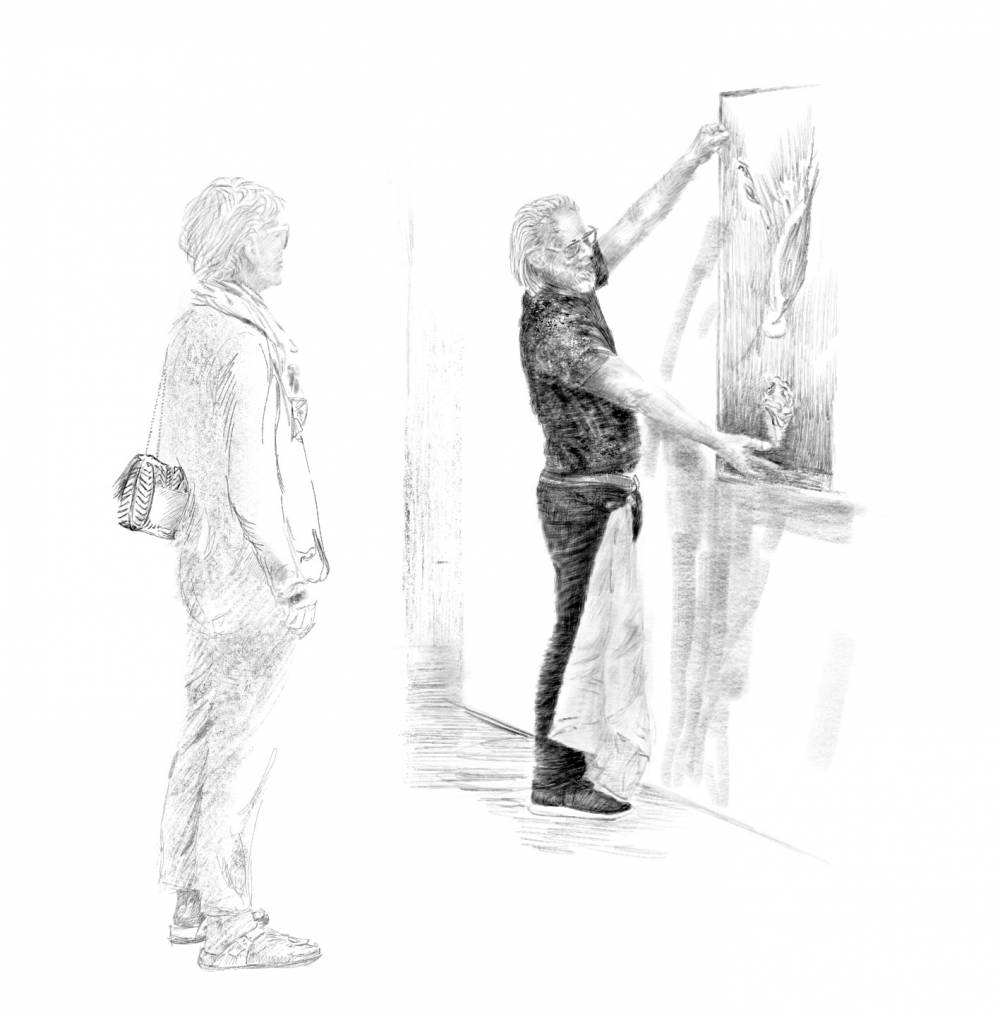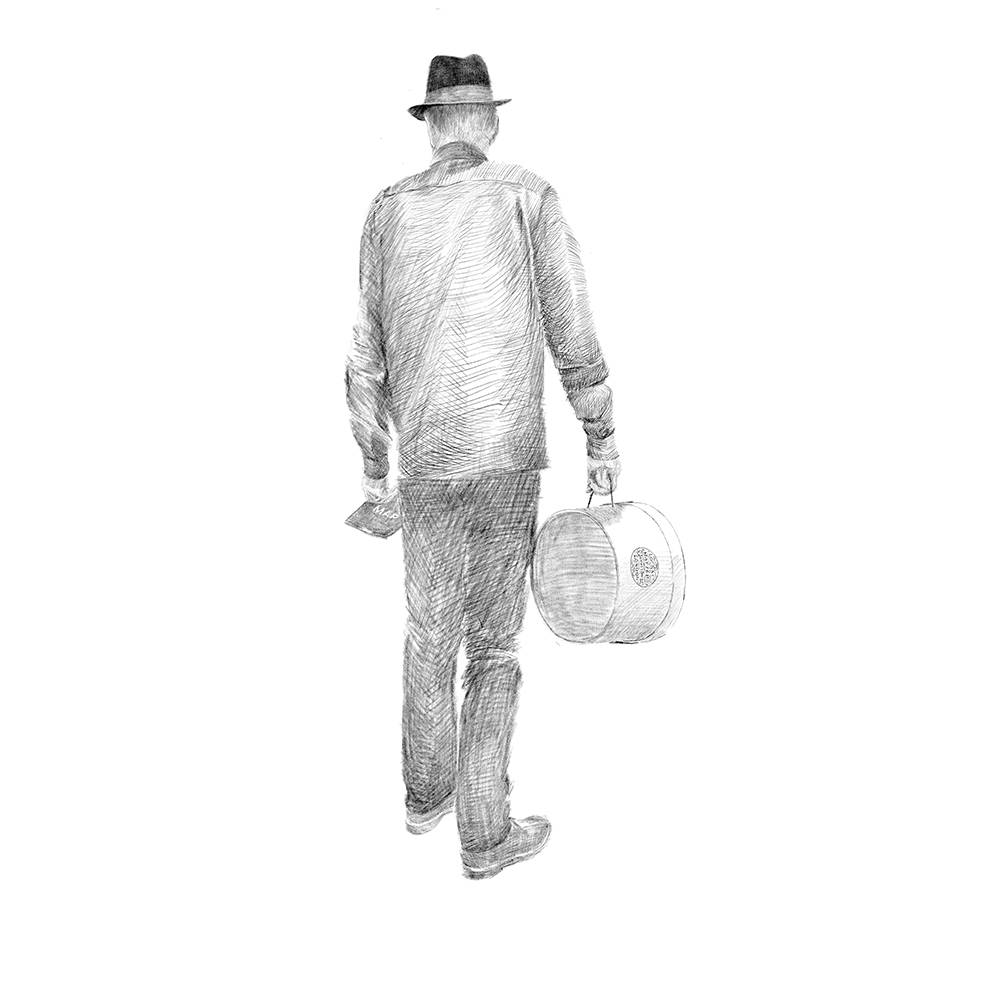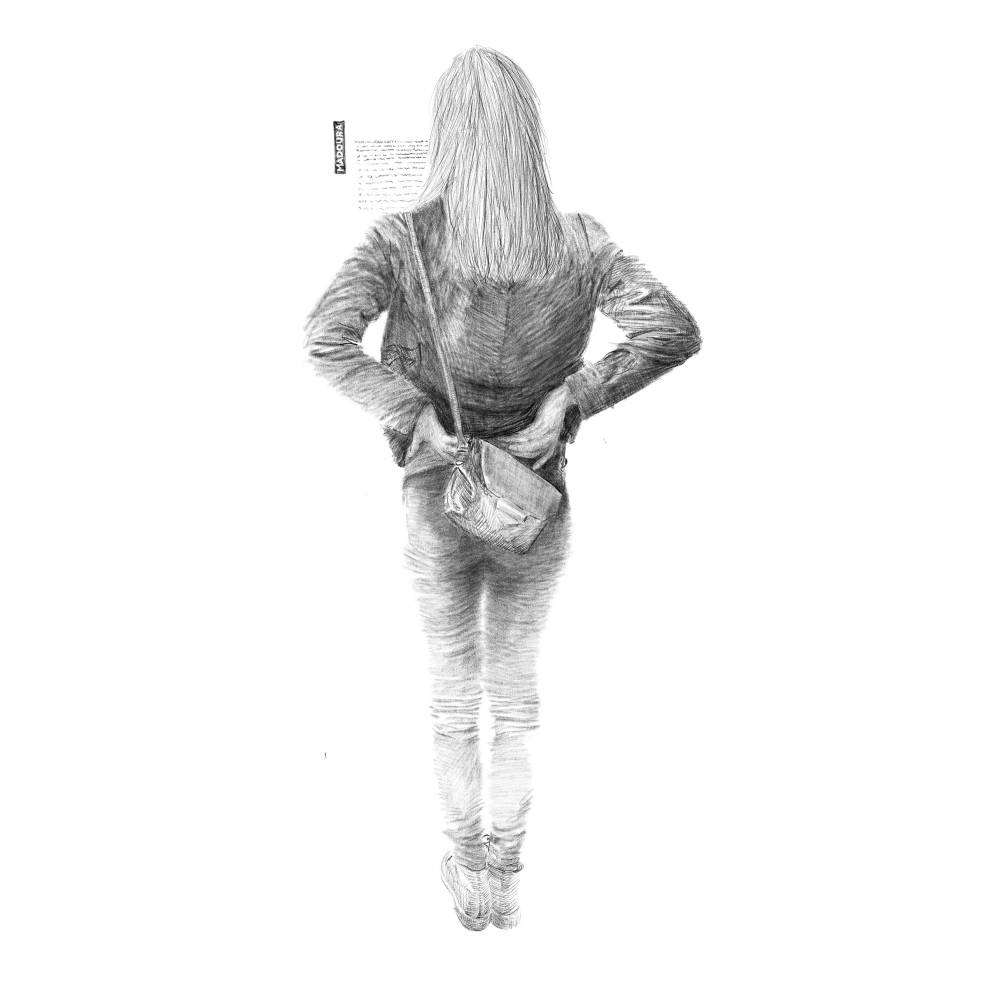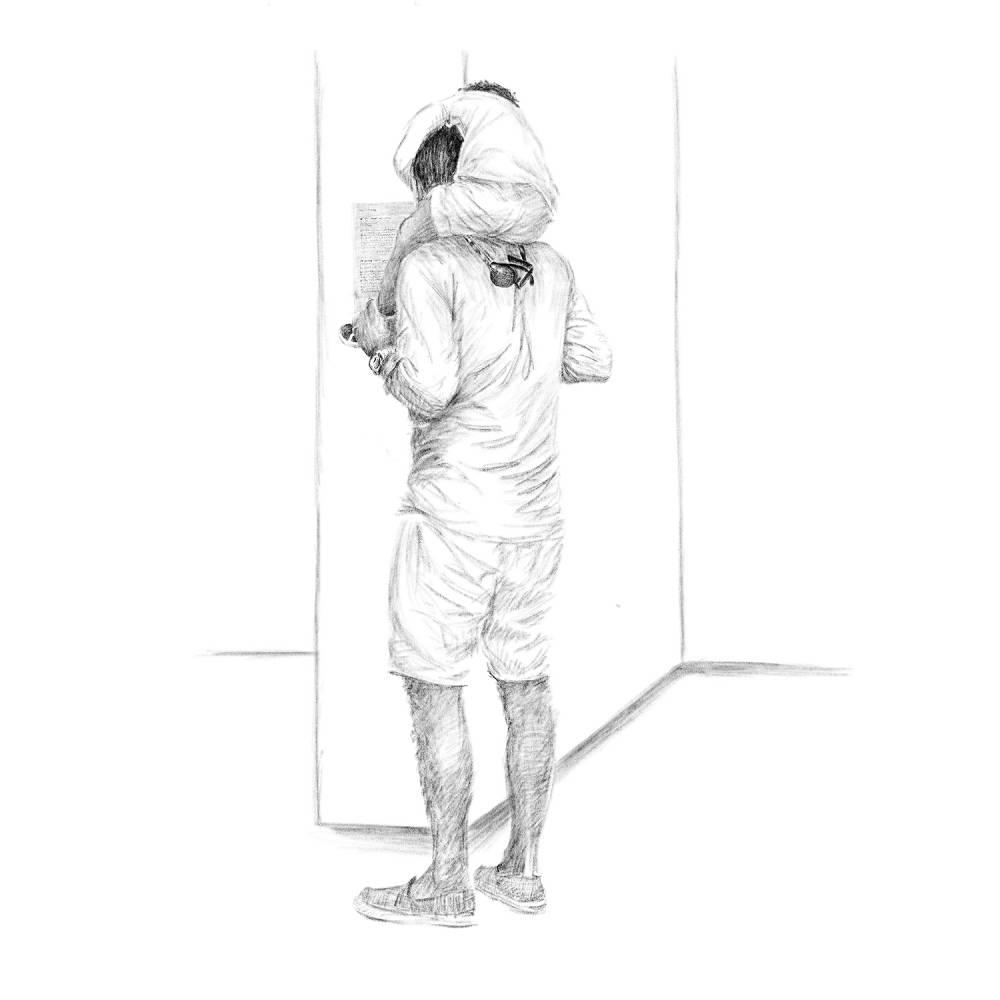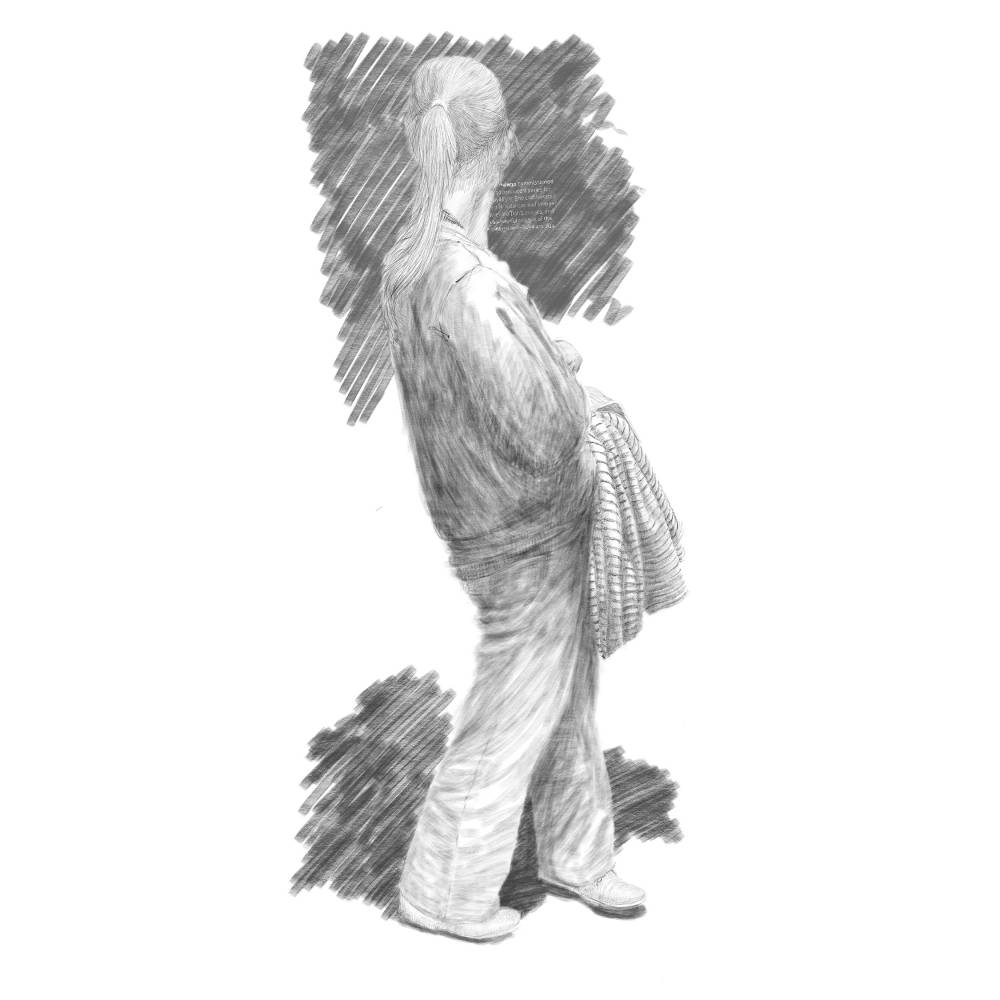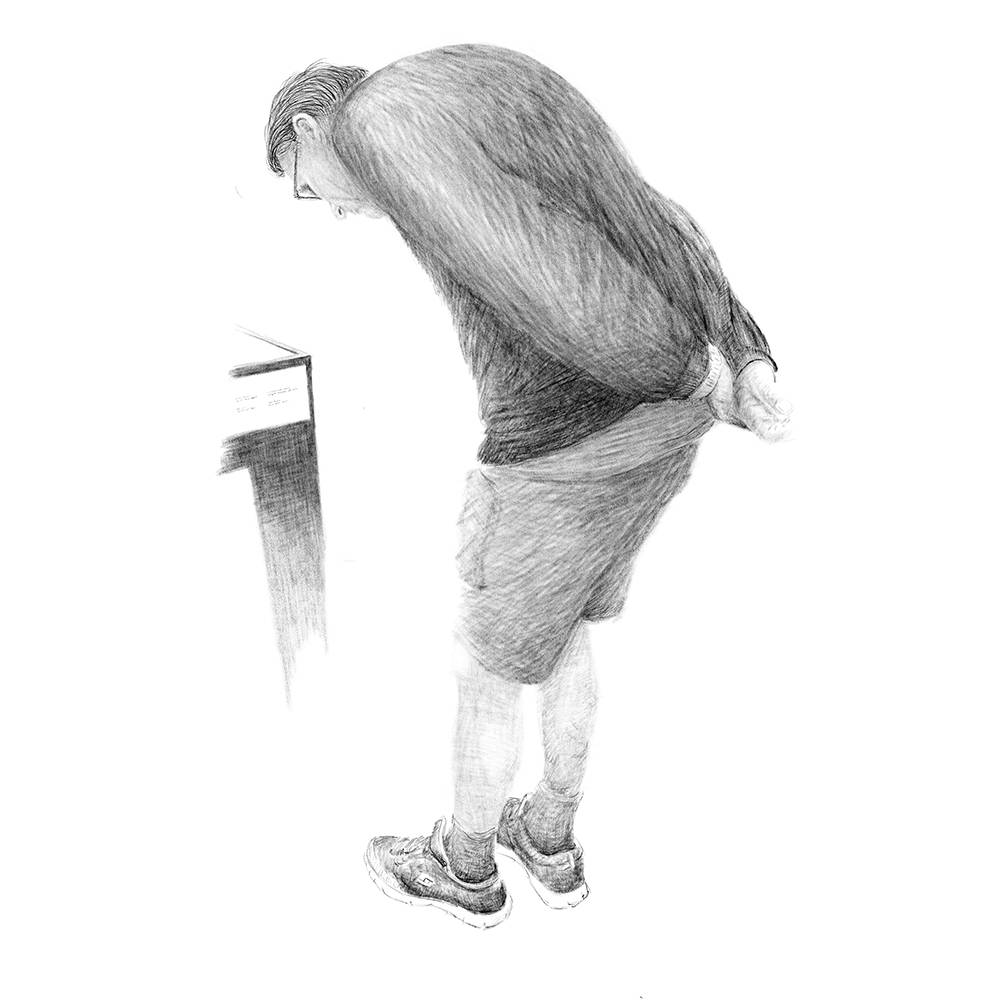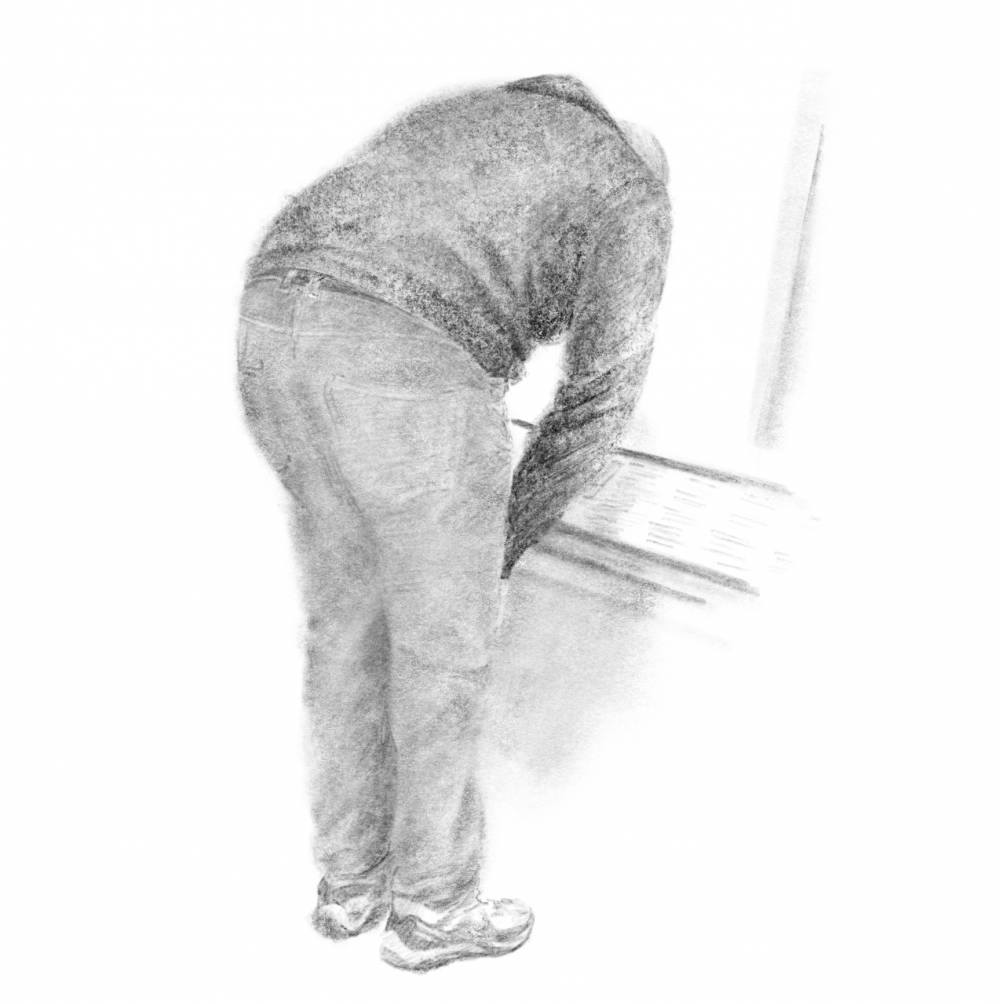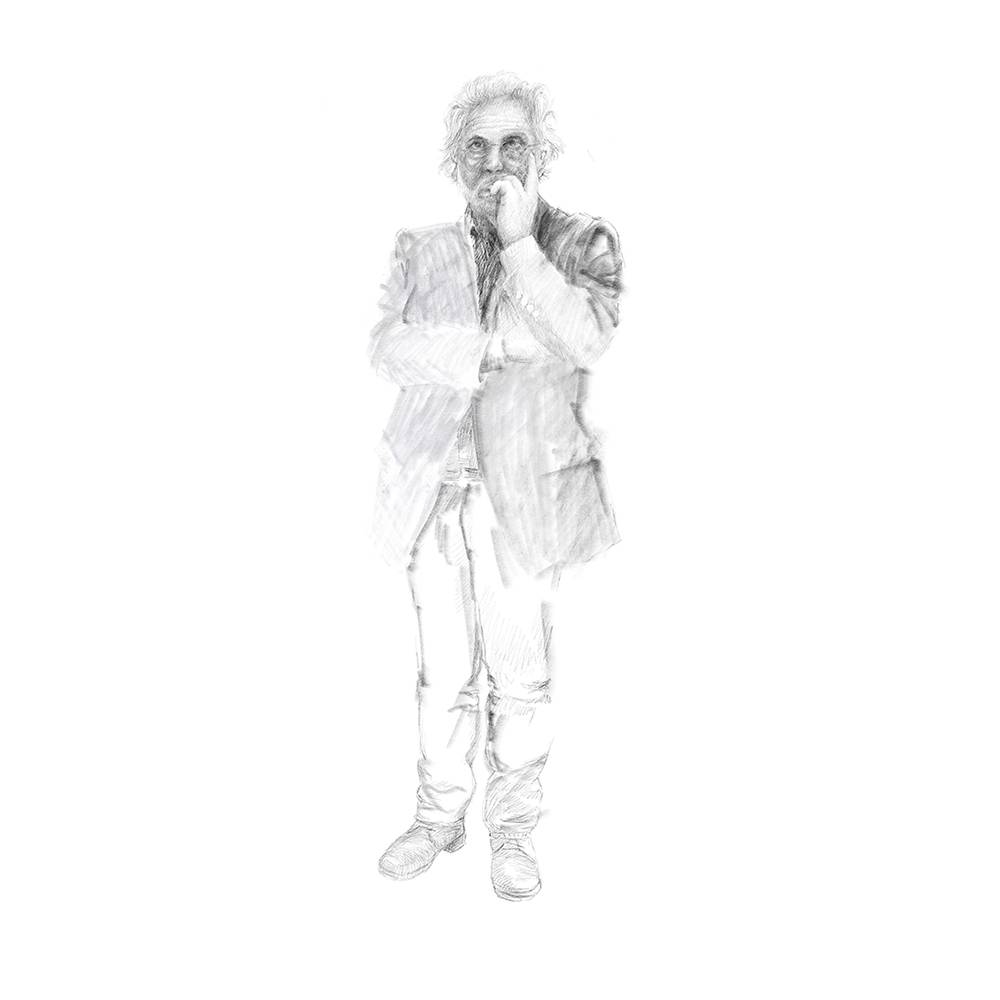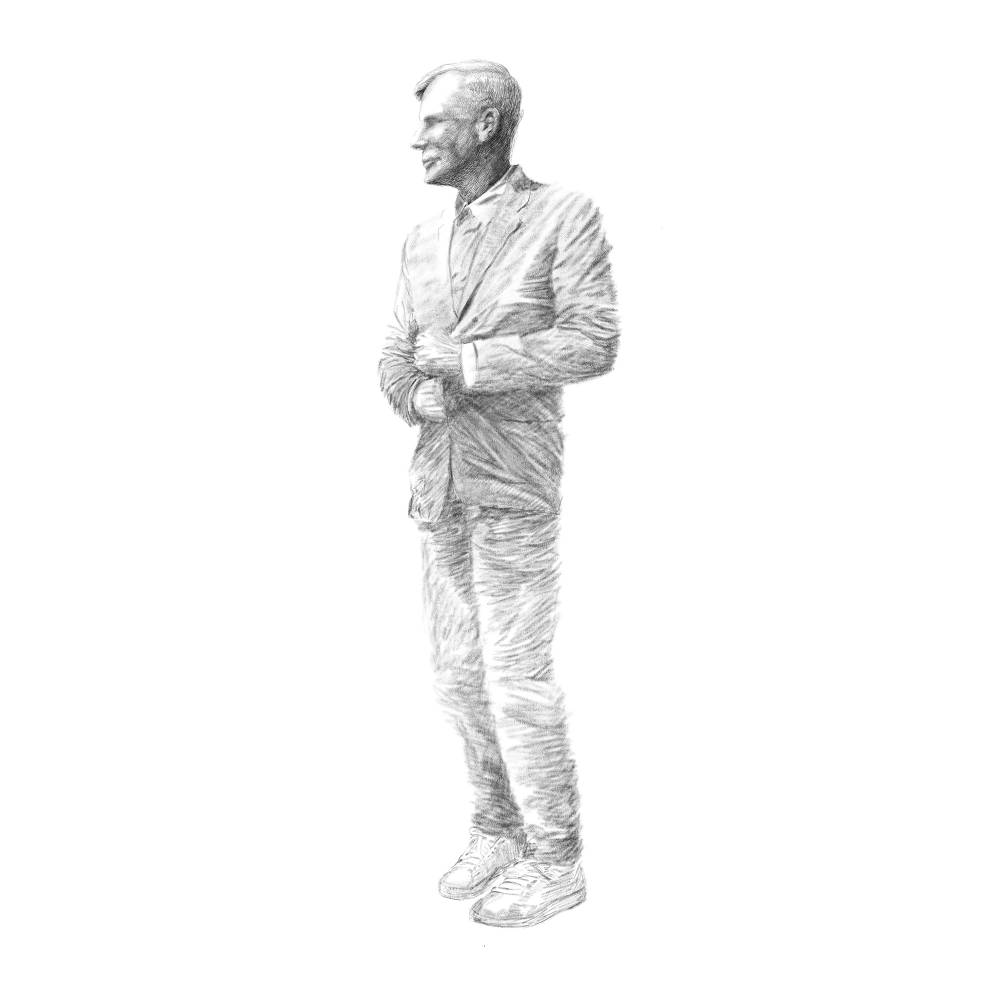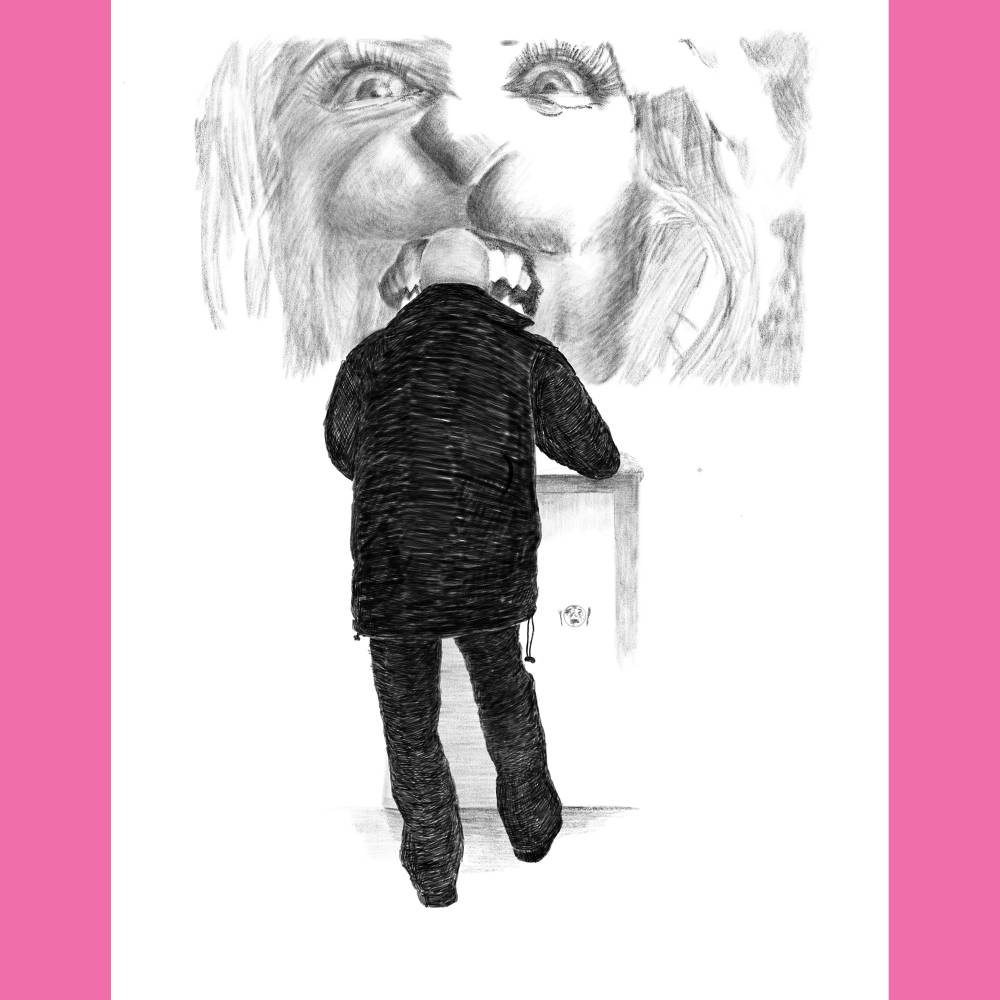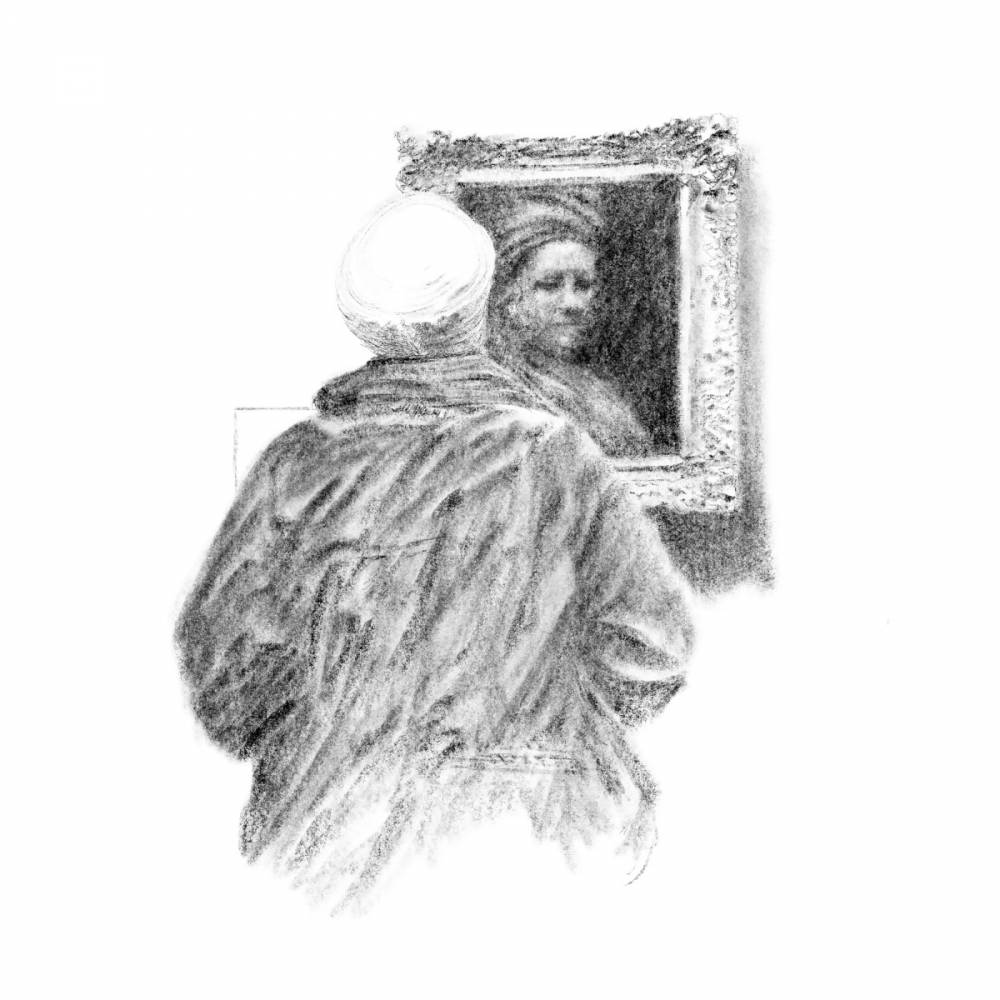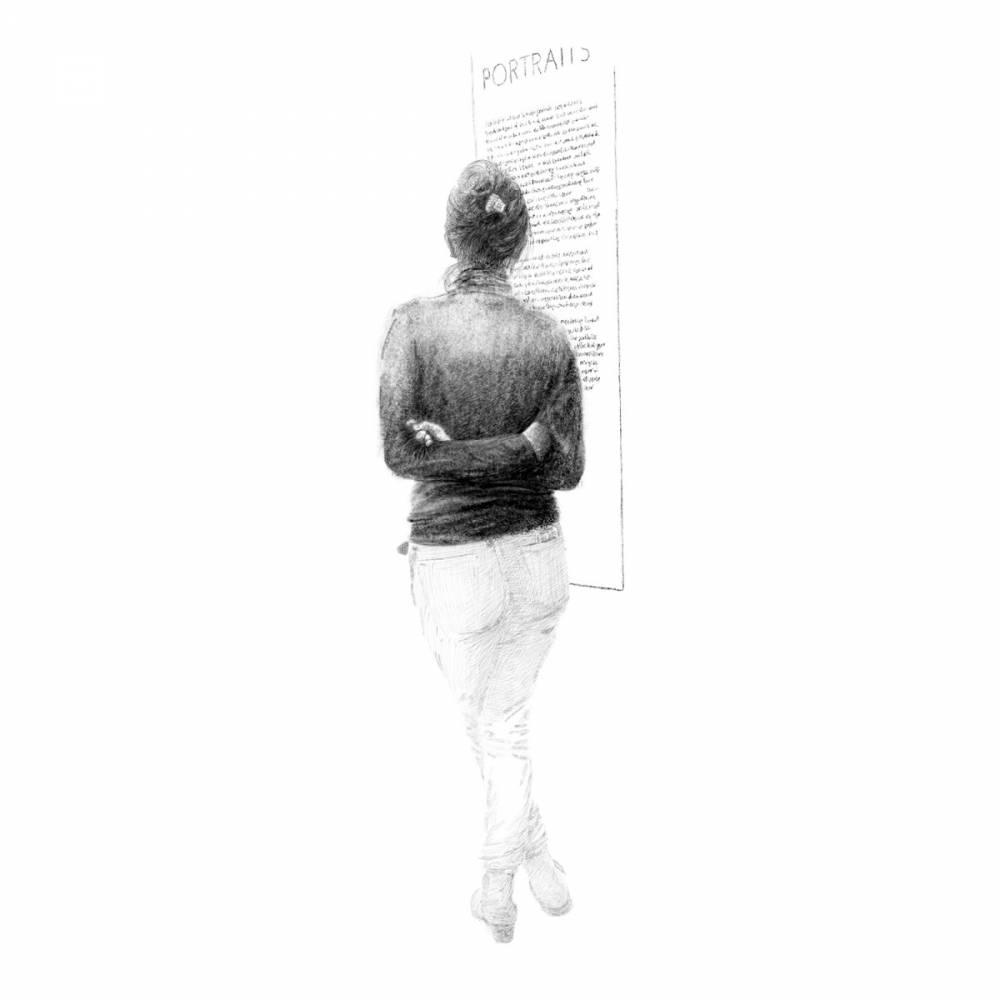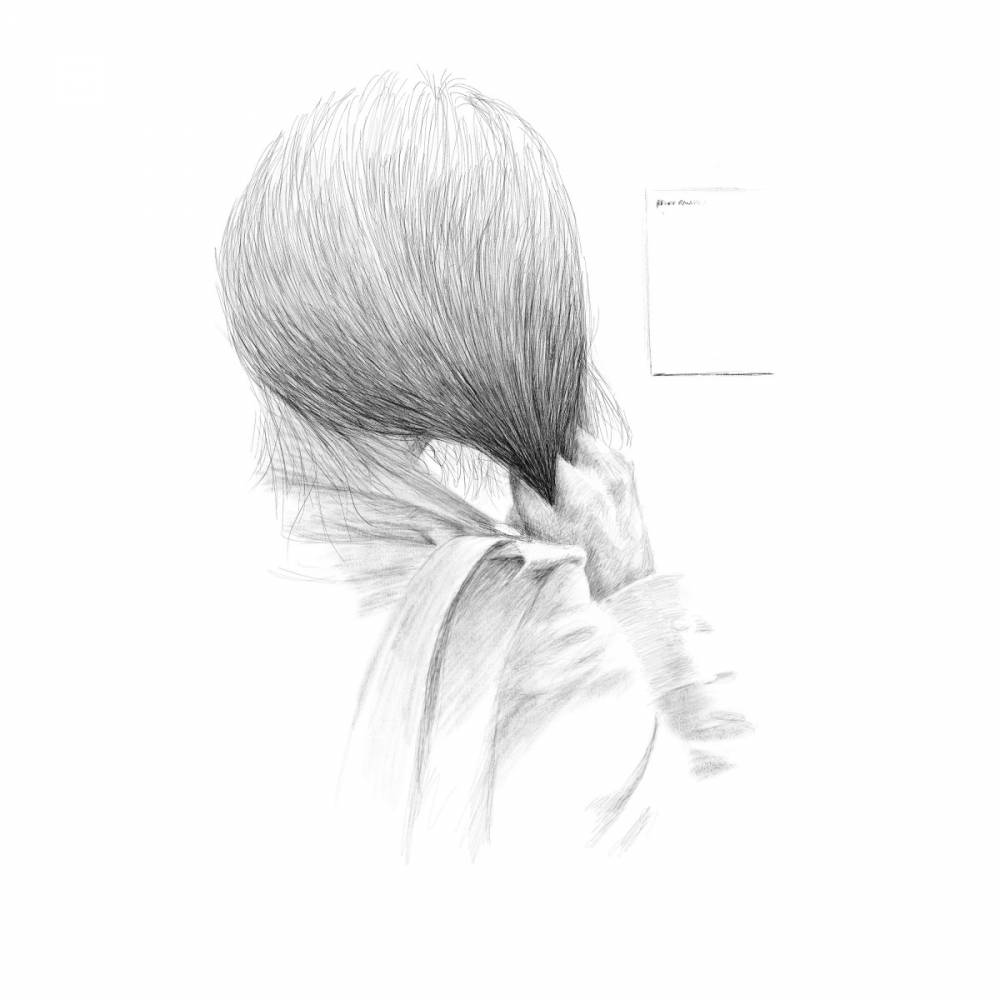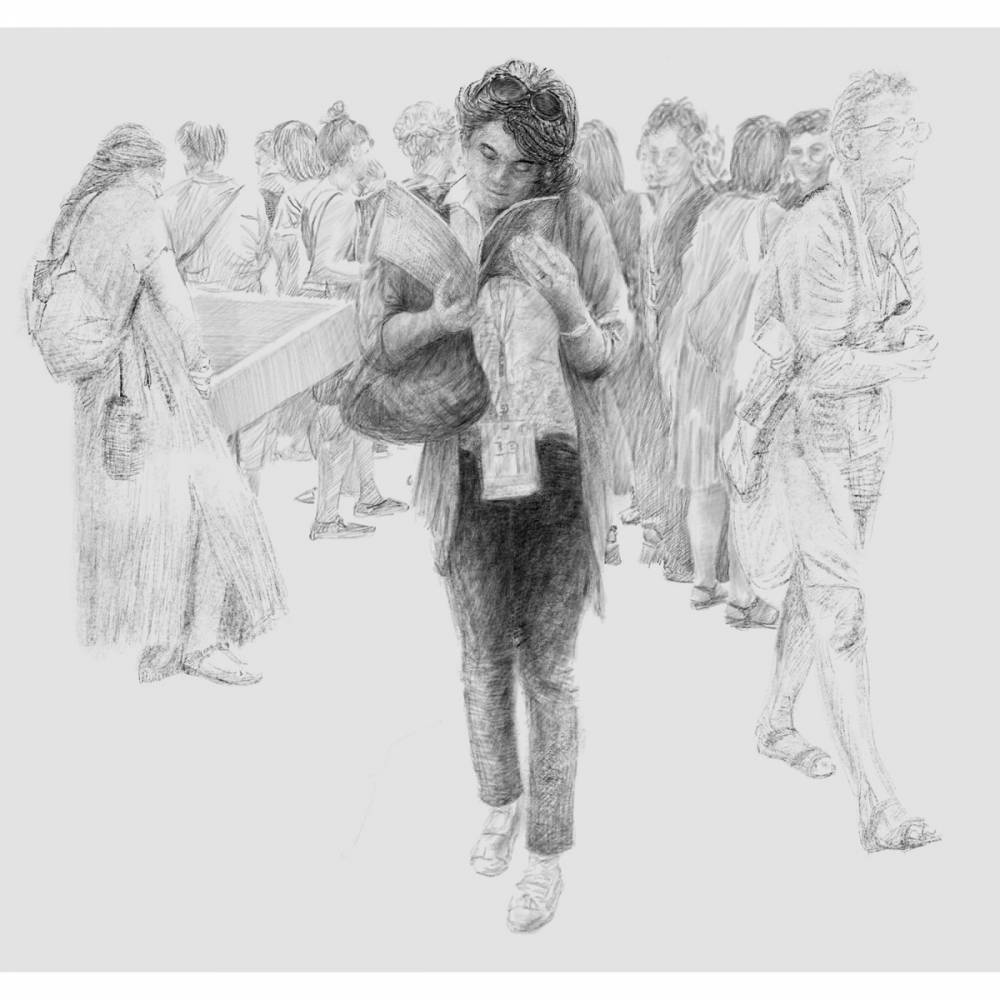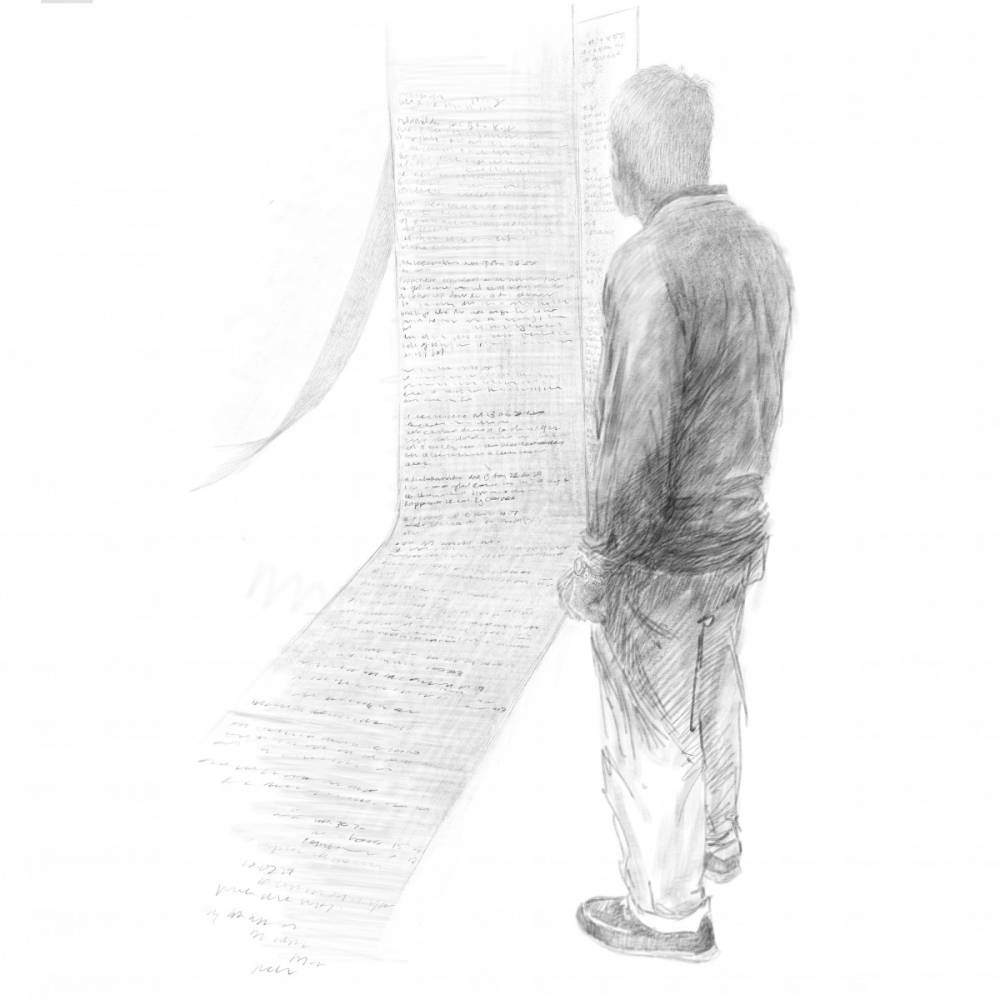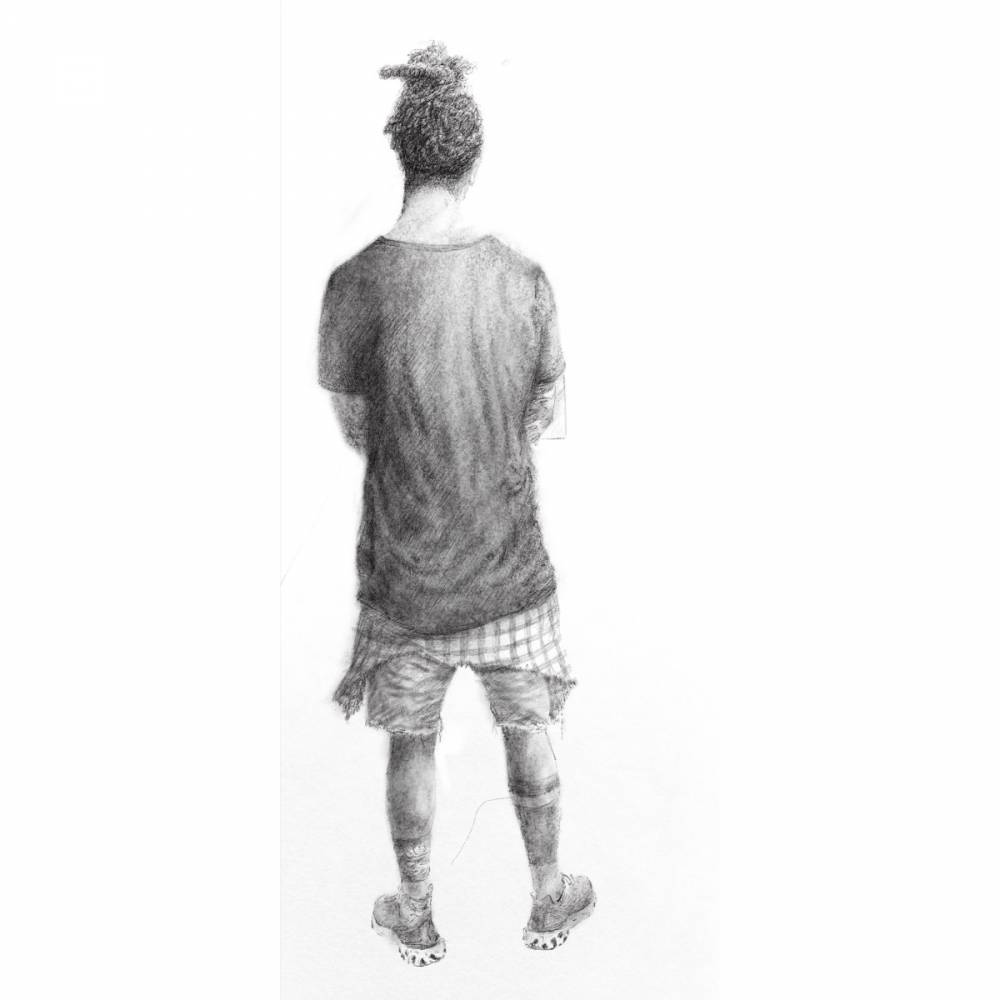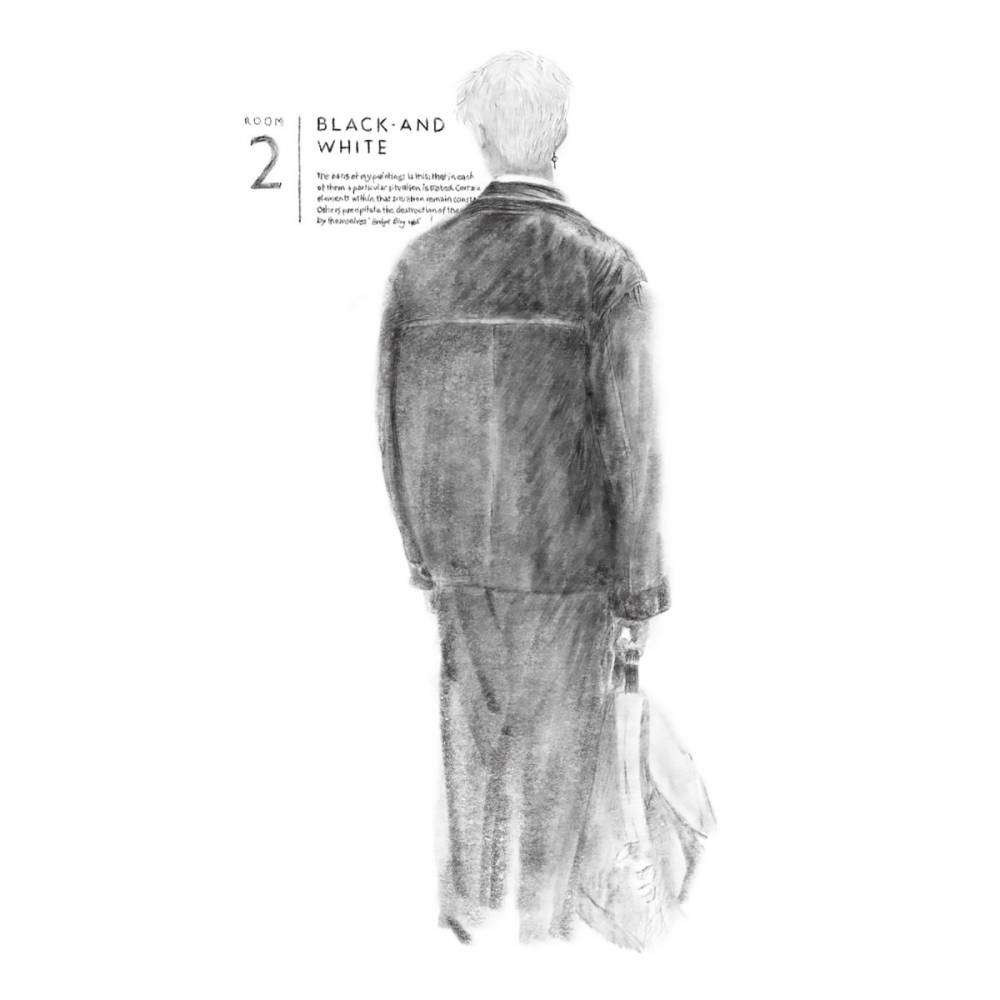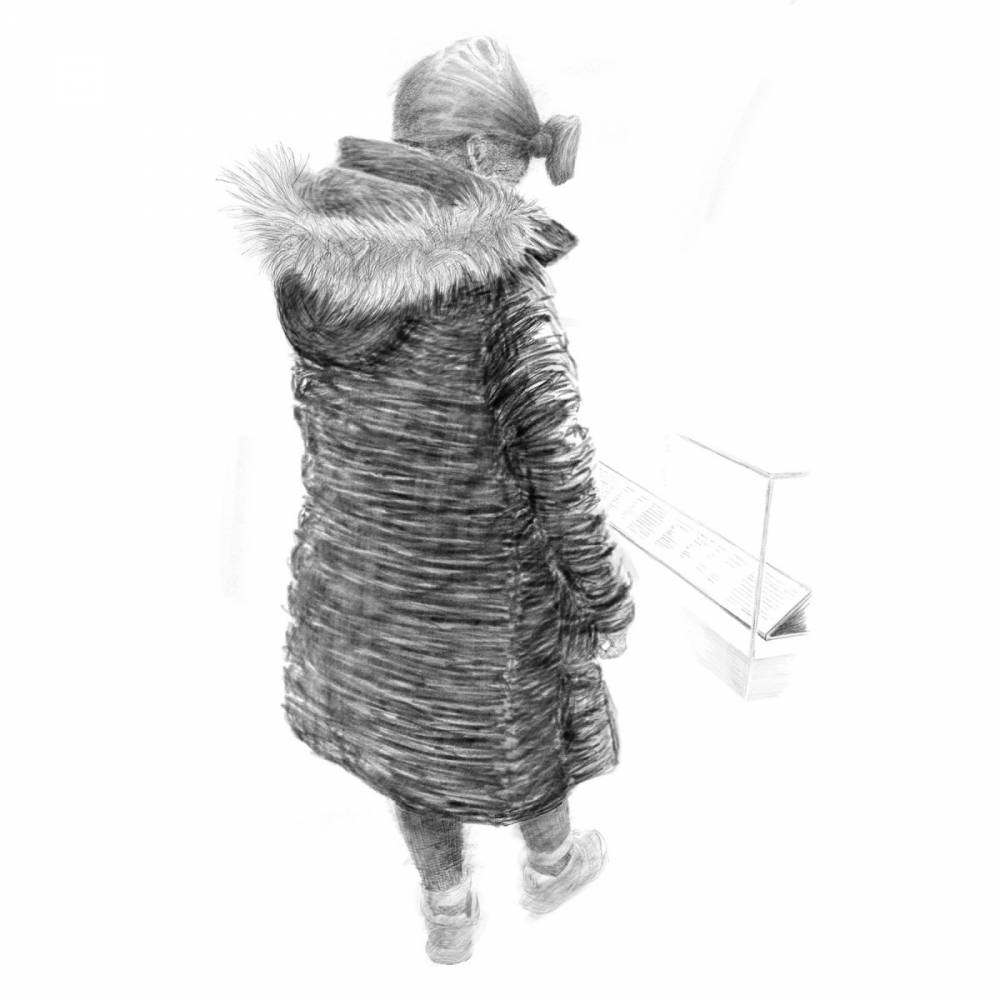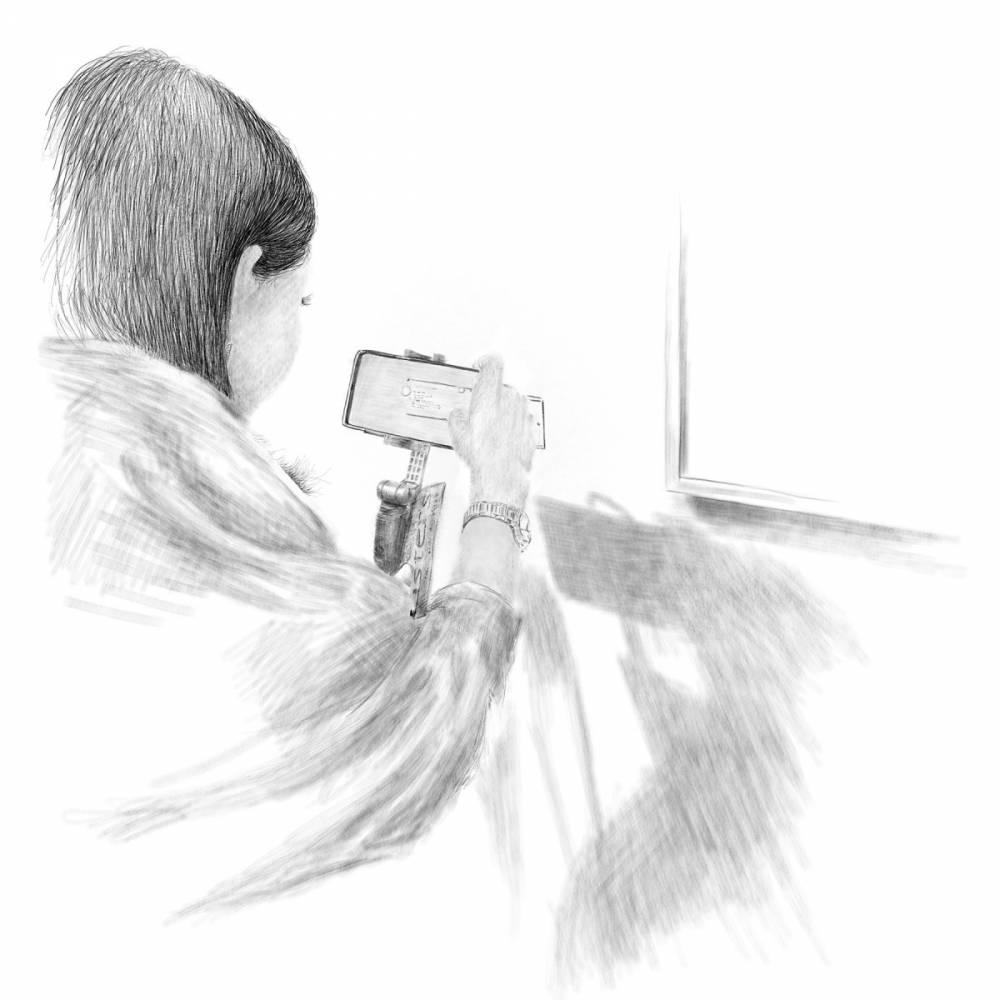 Having come across Alain de Botton's Religion for Atheists by chance (my daughter brought it on holiday ) I did two things. 1 read the contents and noted a chapter titled: Art and secondly reviewed the index for reference to non Christian religions. There were a number, but no reference to the faith of Islam was included. Further reading of the author's motivations to write the book clarified his personal and philosophical atheist rational.
Chapter VIII: Art includes observations on museums, art galleries and the presentation of religious and contemporary art which is relevant to the series of drawings in collected in this online gallery.
'A series of images by the German photographer Thomas Struth which shows us tourists making their way around some of the world's great museums.  Patently unable to draw much sustenance from their surroundings, they stand bemused in front of annunciations and crucifixions, dutifully consulting their catalogues, perhaps taking in the date of a work or the artist's name, while before them a line of crimson blood trickles down the muscular leg of the son of god or a dove hovers in cerulean sky. They appear to want to be transformed by art, but the lightning bolts they are waiting for never appear. They resemble the disappointed participants in a failed seance. The puzzlement shared by CM goers only increases when we turn to the art of our own area. We look at a neon wall version of the alphabet. We take innovative gelatins water in with sheets of aluminium fixed to automatically swing back and forth to the amplified sound of a human heartbeat. We watch a film of an elderly woman slicing an apple, into a cup with footage of a lion running across the Savannah. And we think to ourselves only an idiot or a reactionary would dare to ask what all this could mean. The only certainty is that neither the artist nor the museum is going to help us: wall texts are kept to minimum; catalogues are enigmatically written. It would take a brave soul to raise a hand.'
The collection of ongoing pictures included here are of visitors to art galleries looking to enhance their understanding of the art they are witnessing.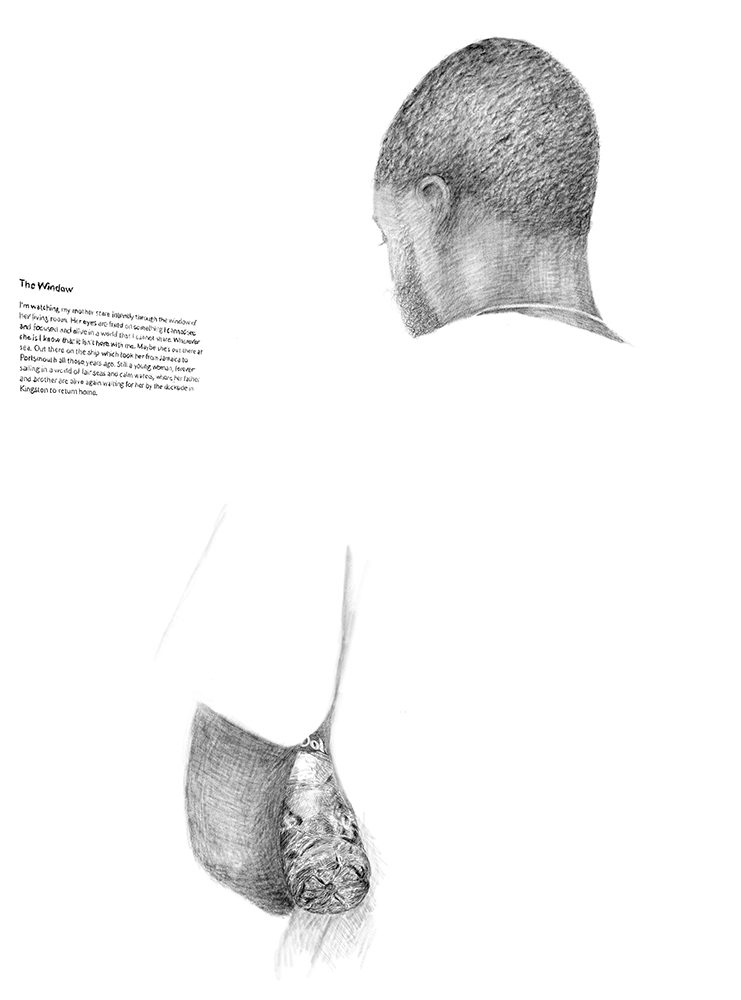 ---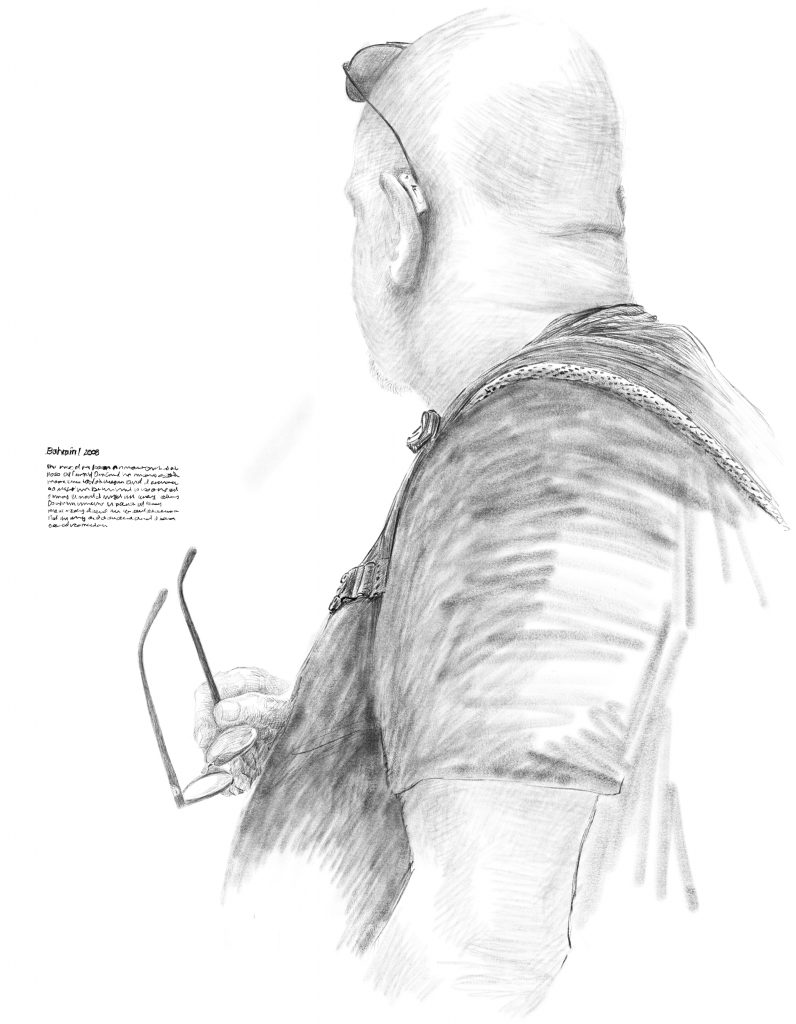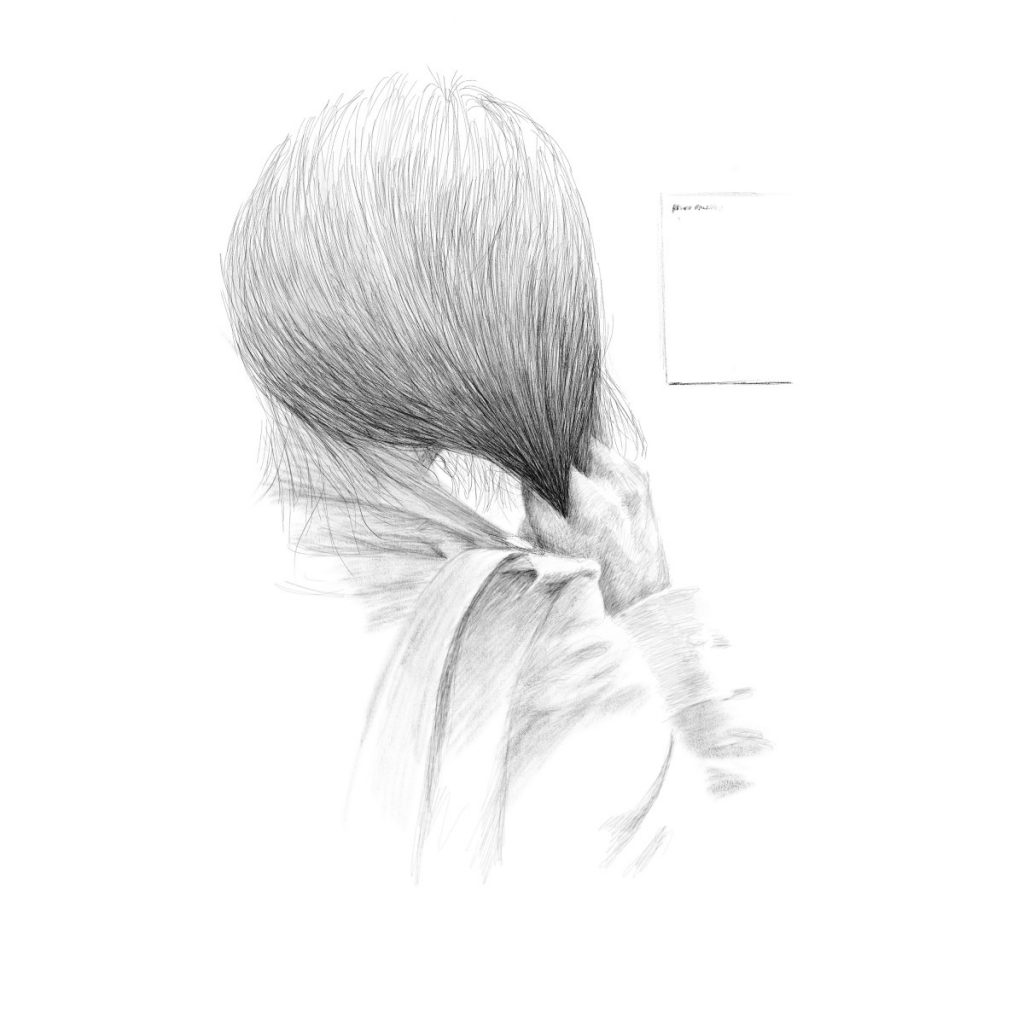 ---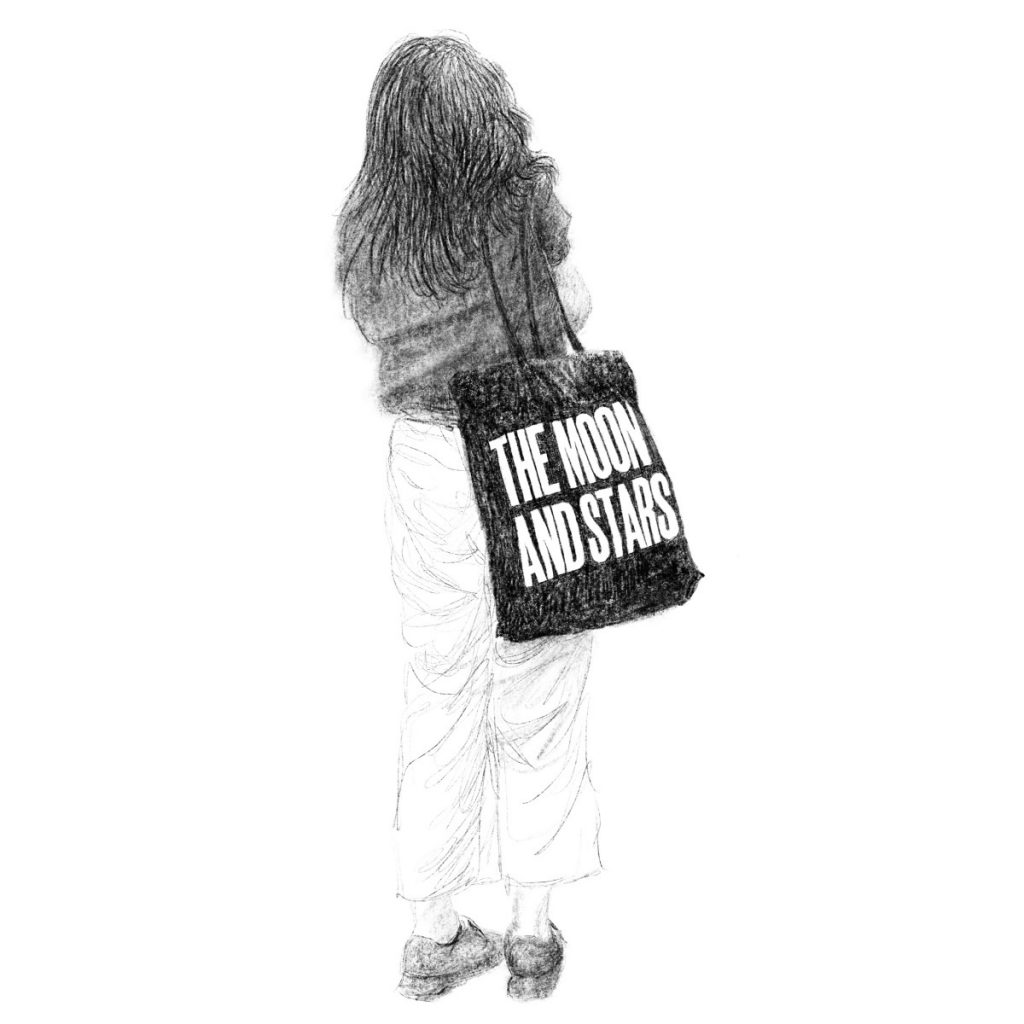 ---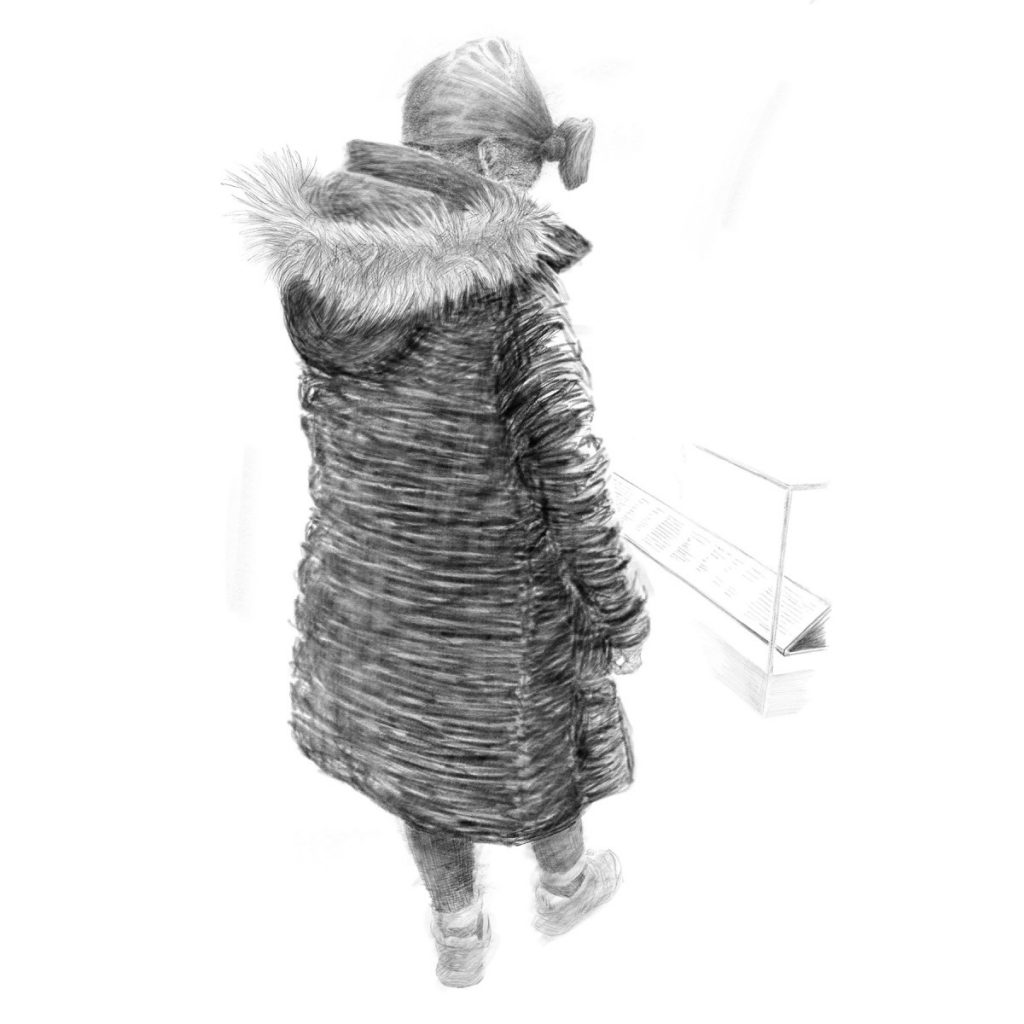 ---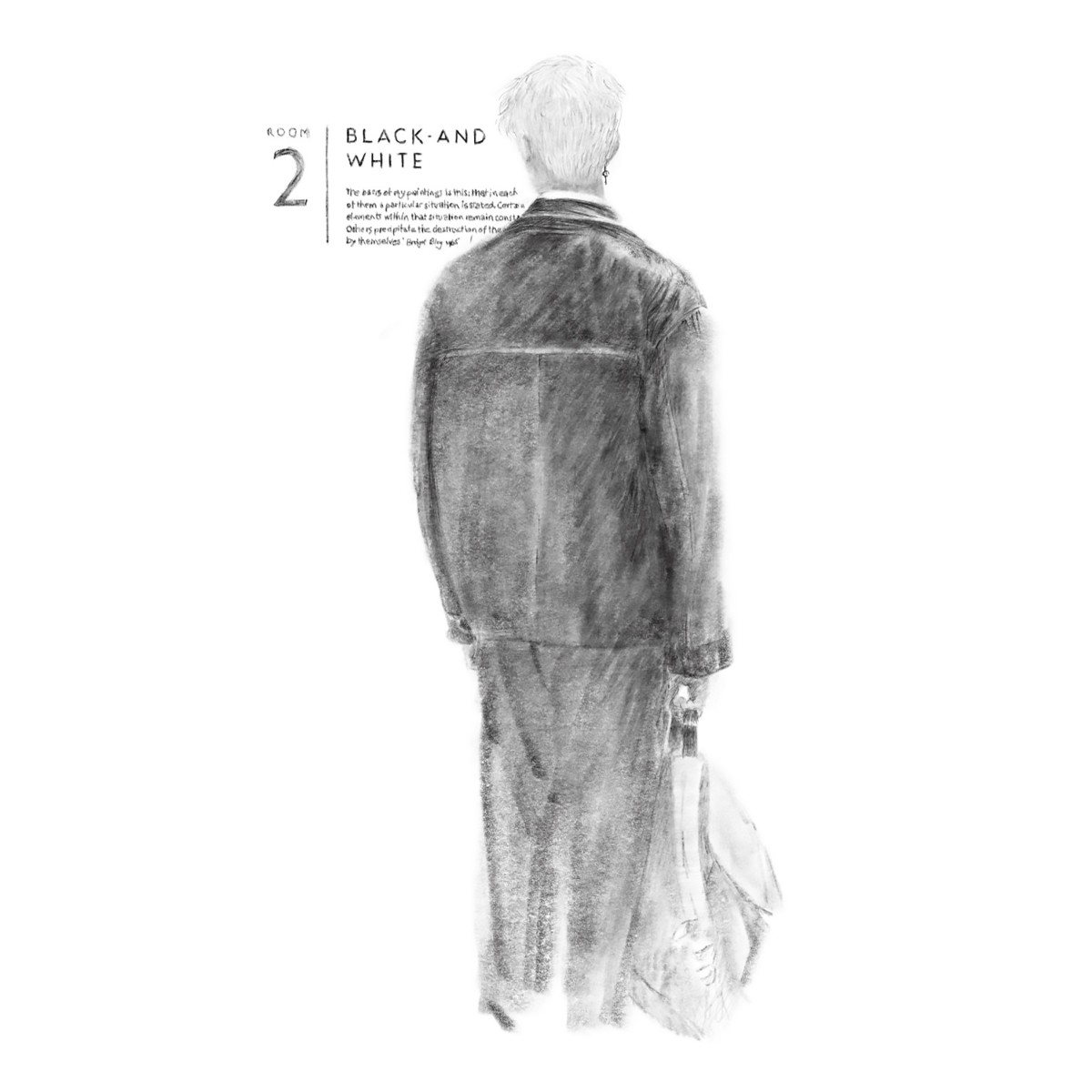 ---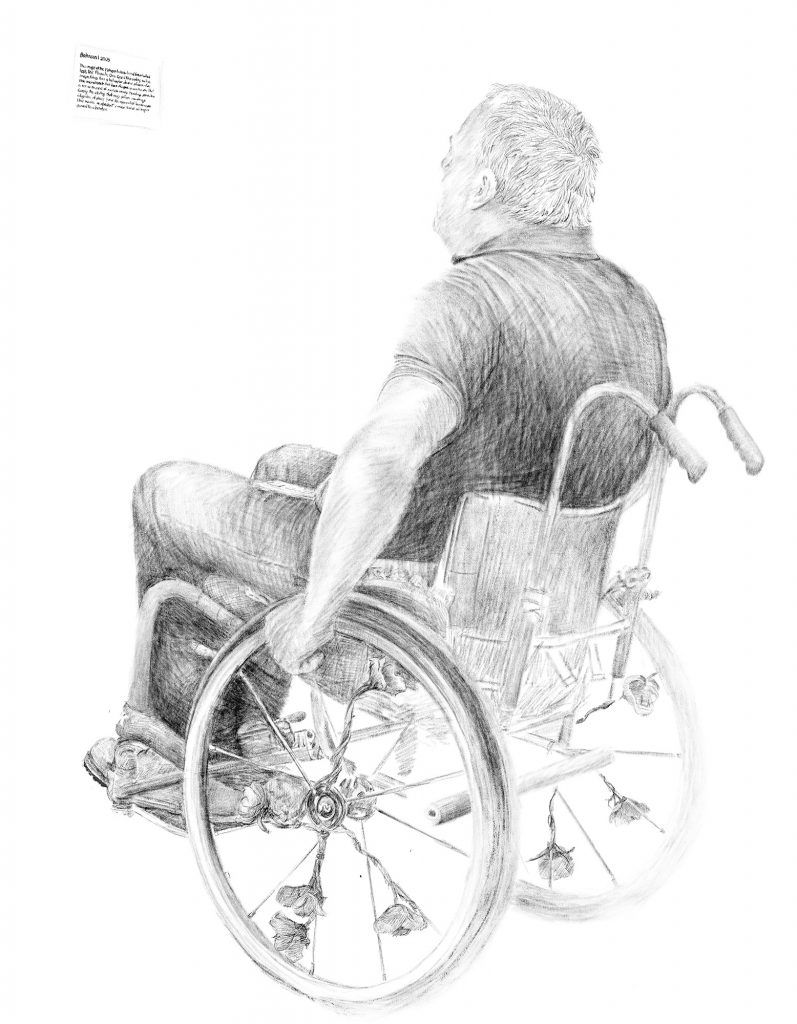 ---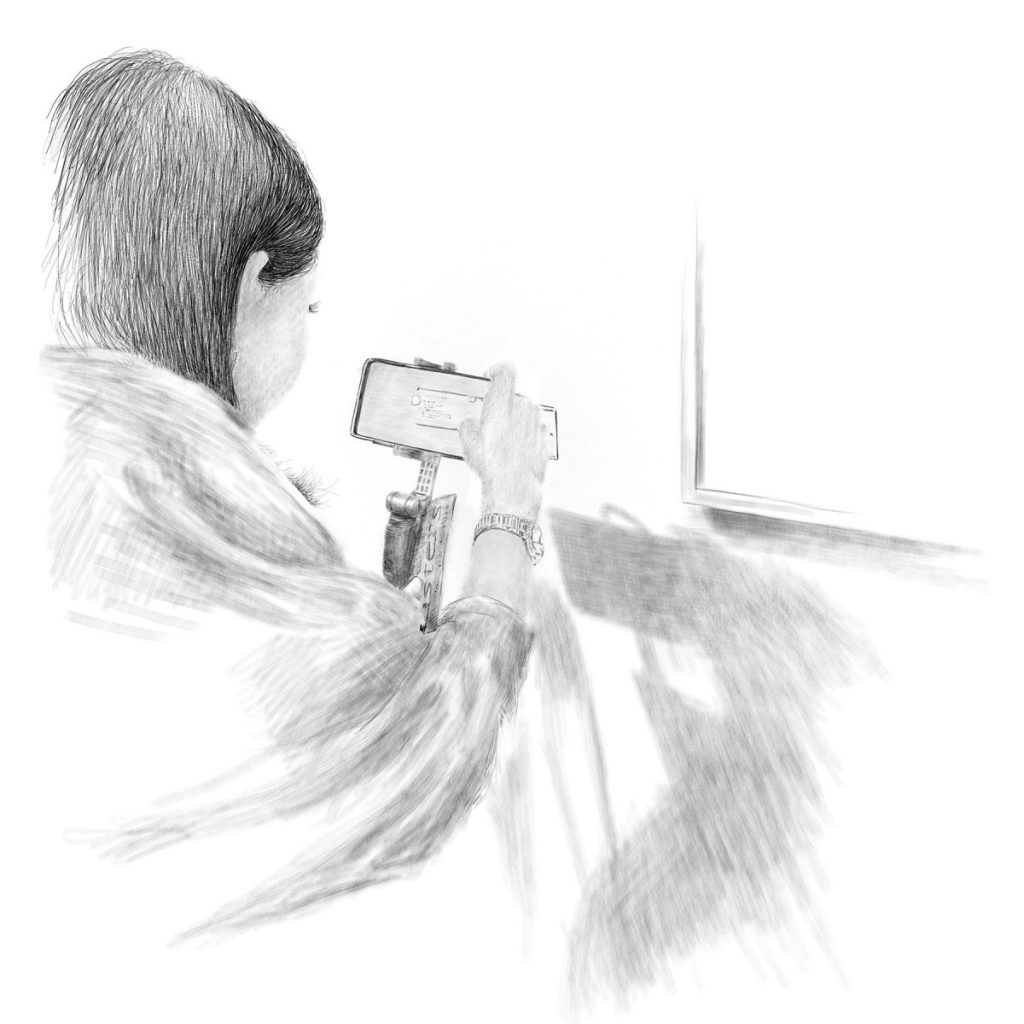 ---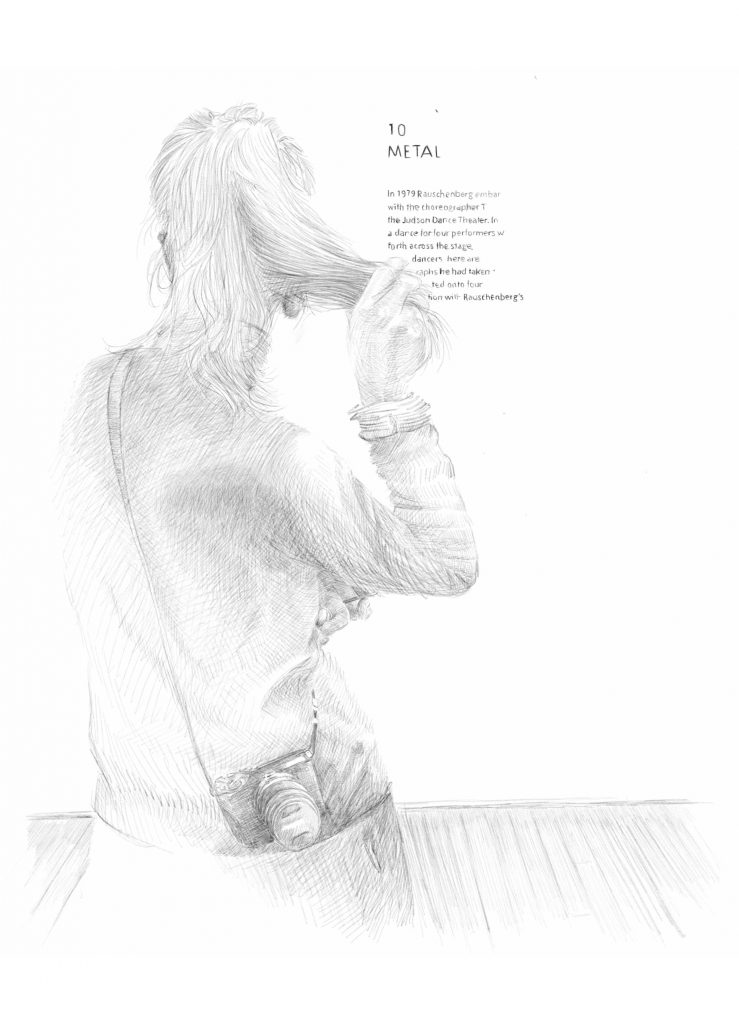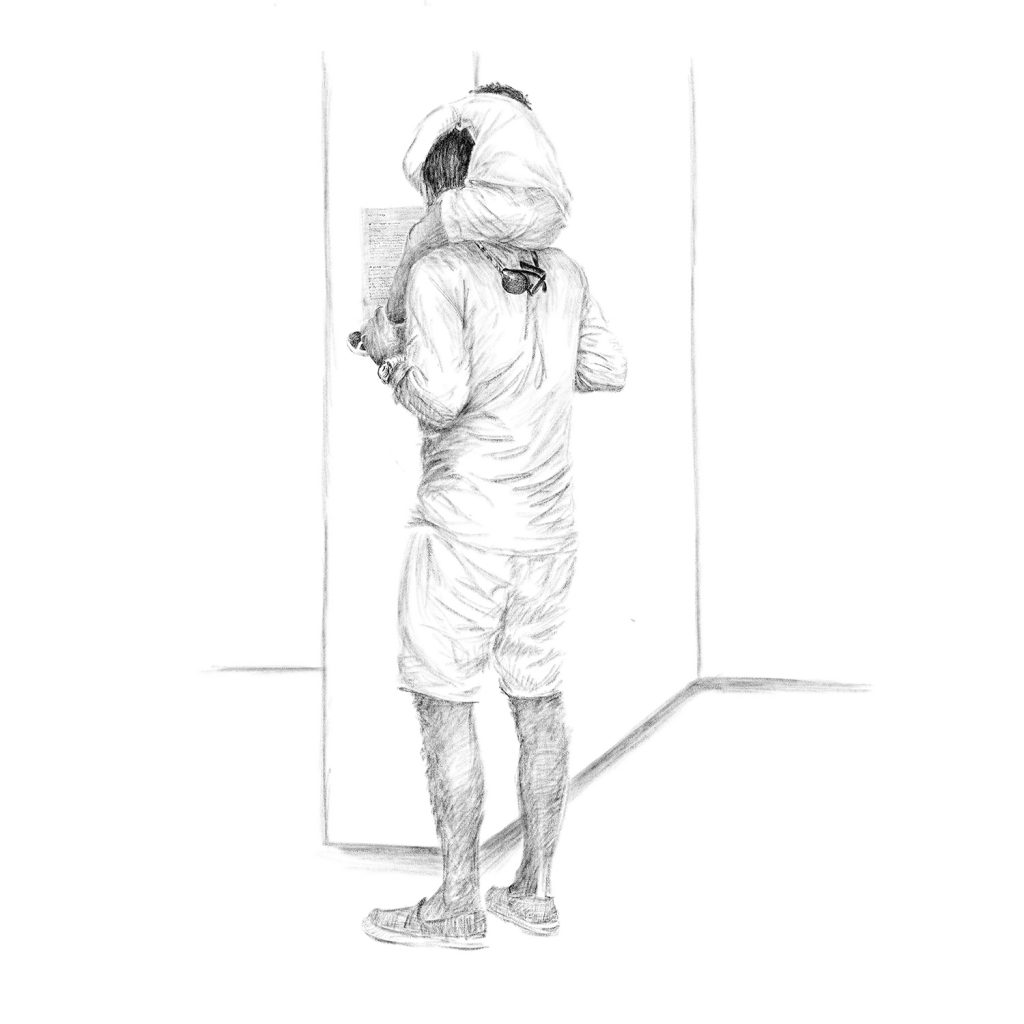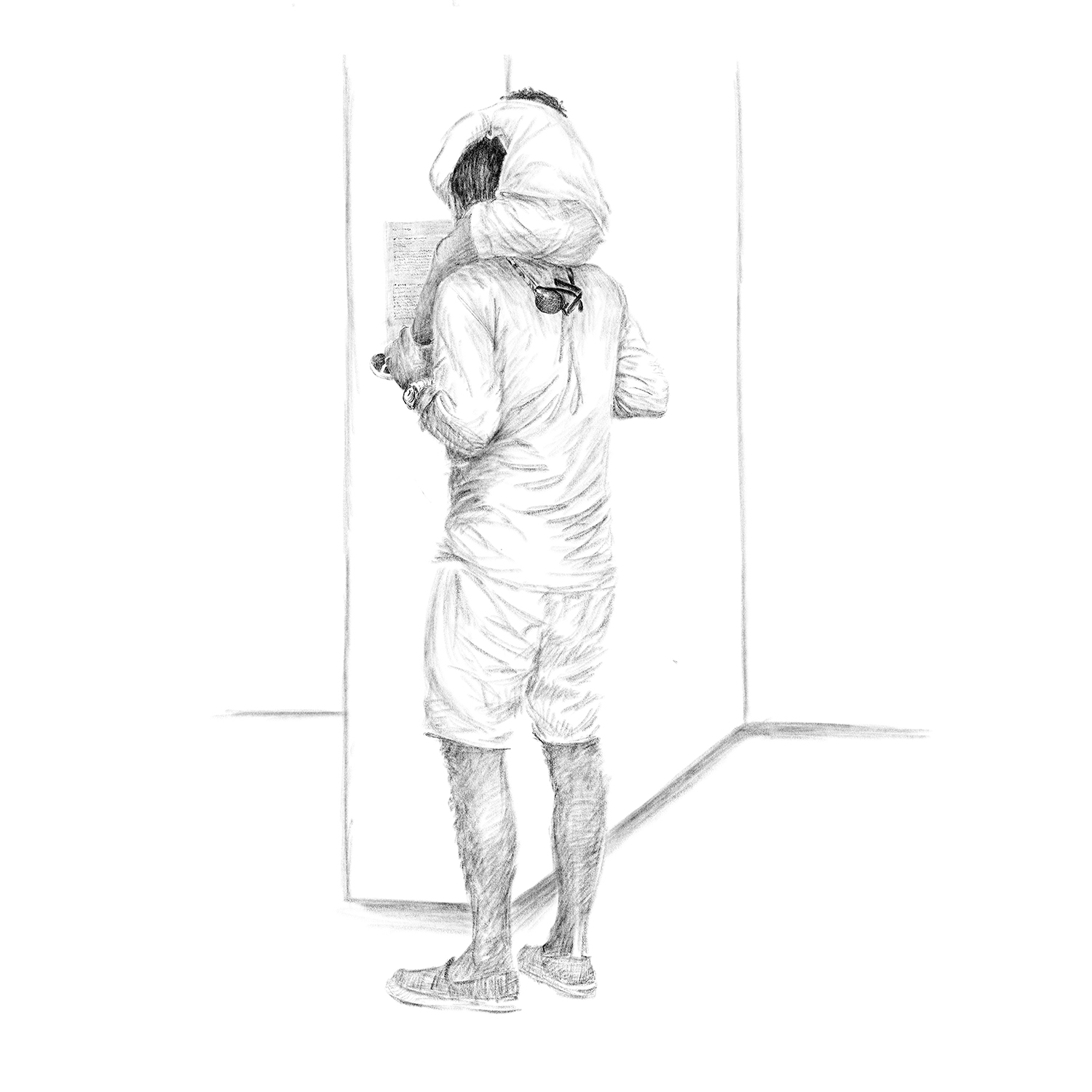 ---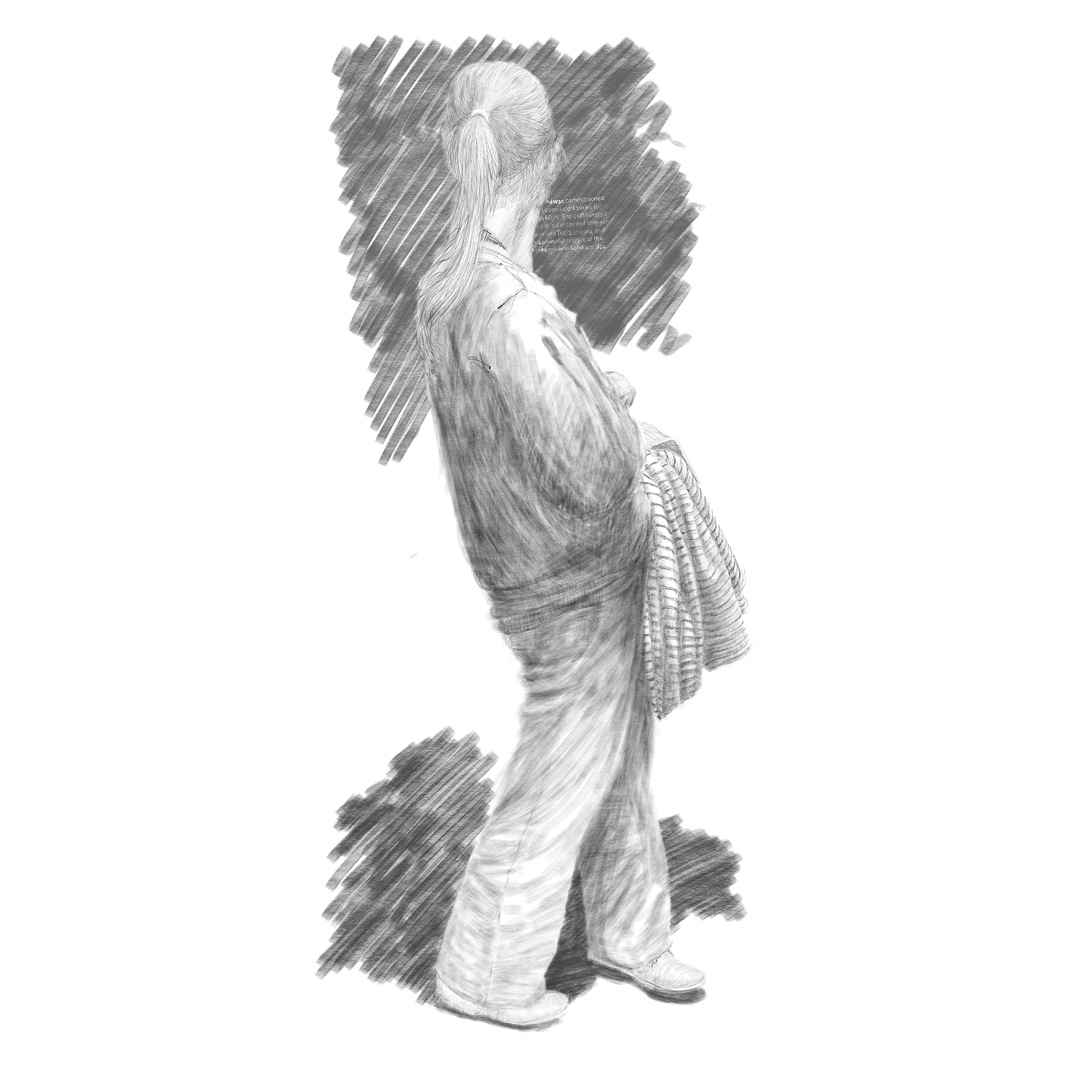 ---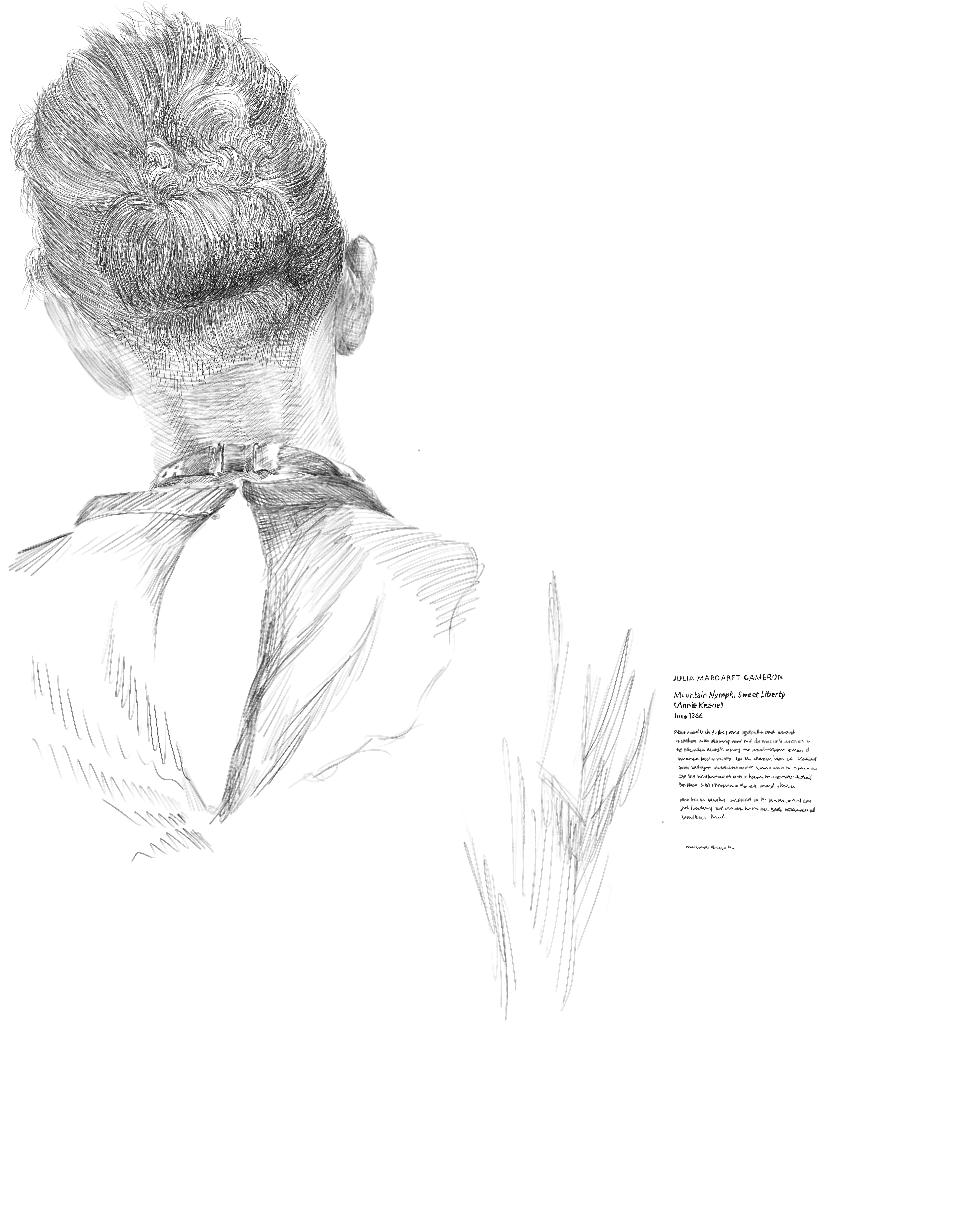 The National Collection Dean Gallery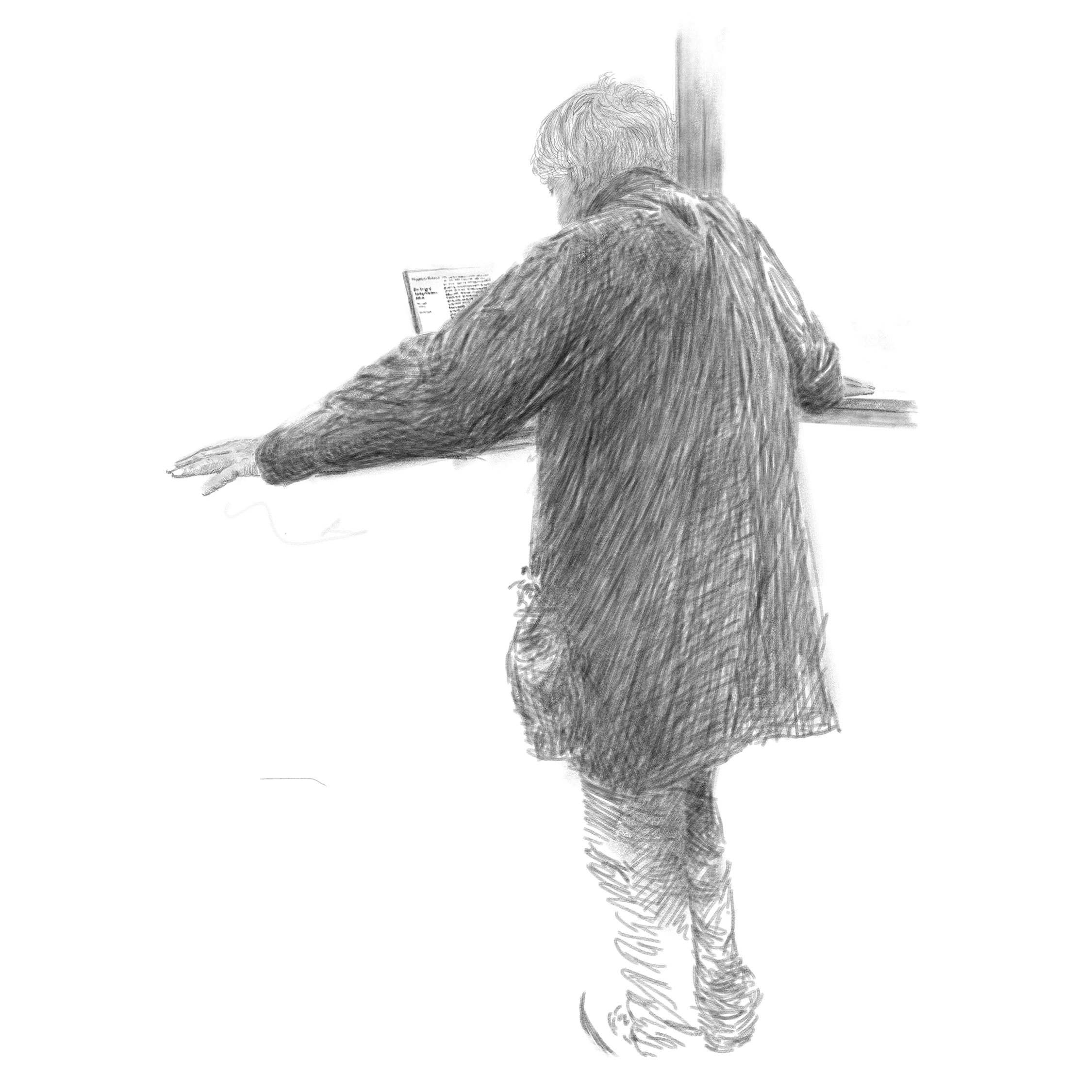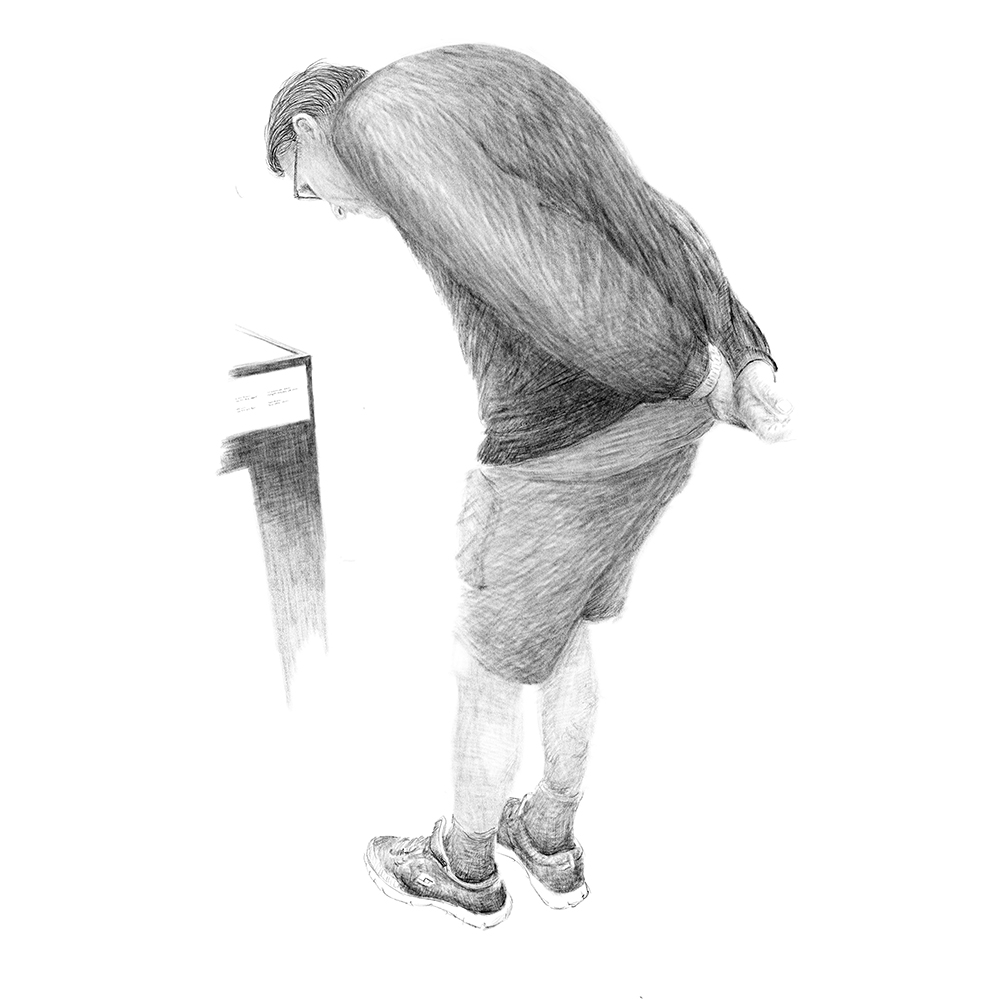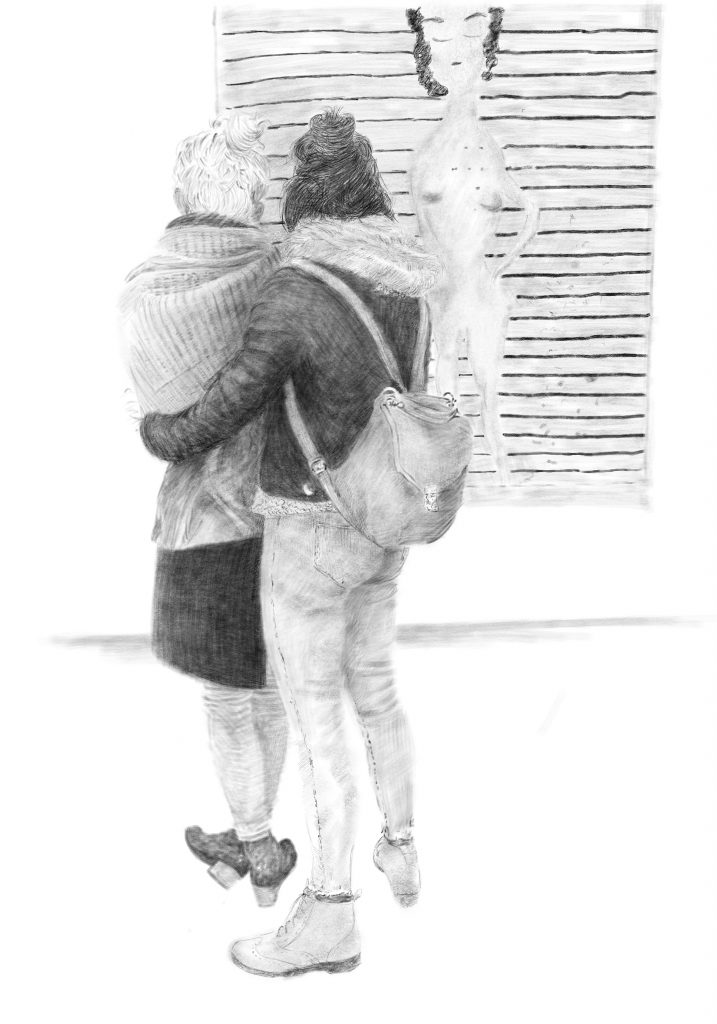 ---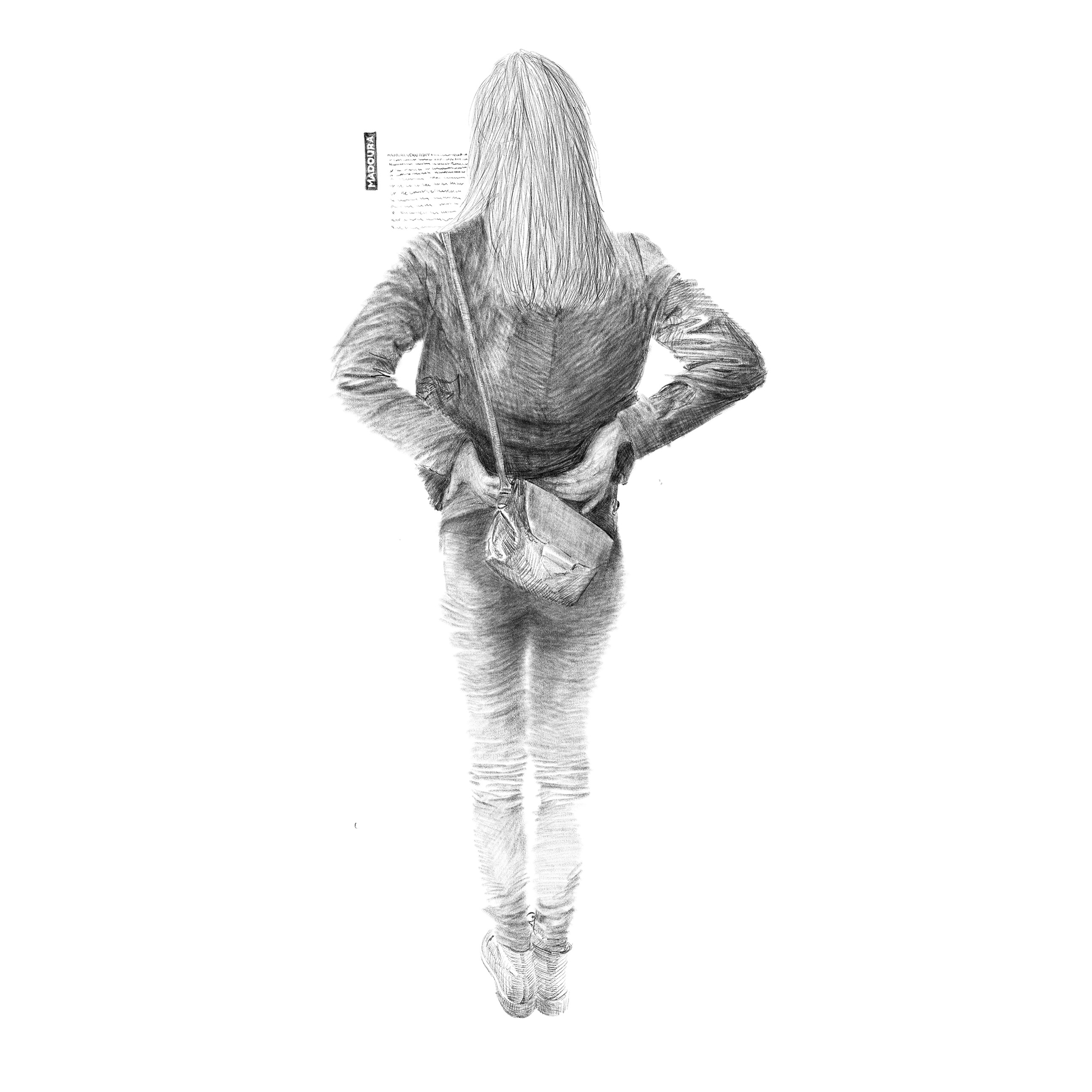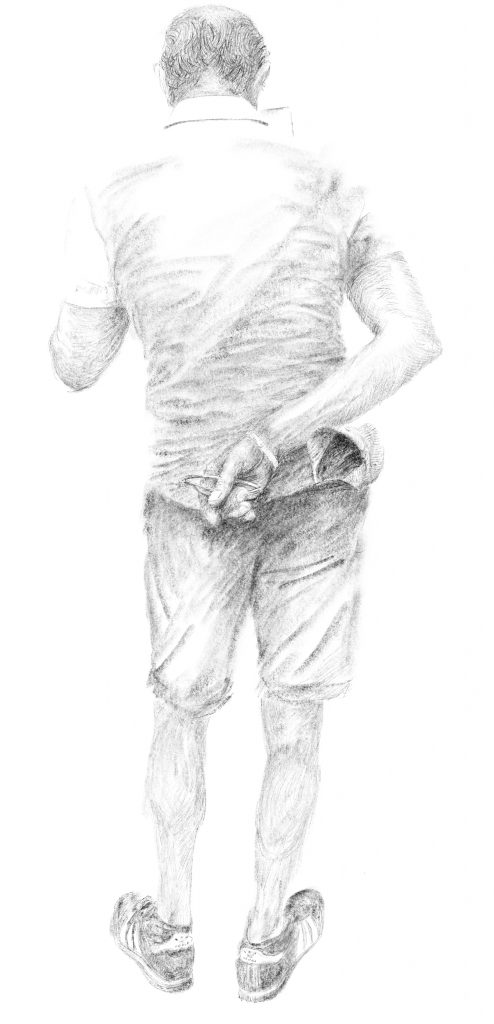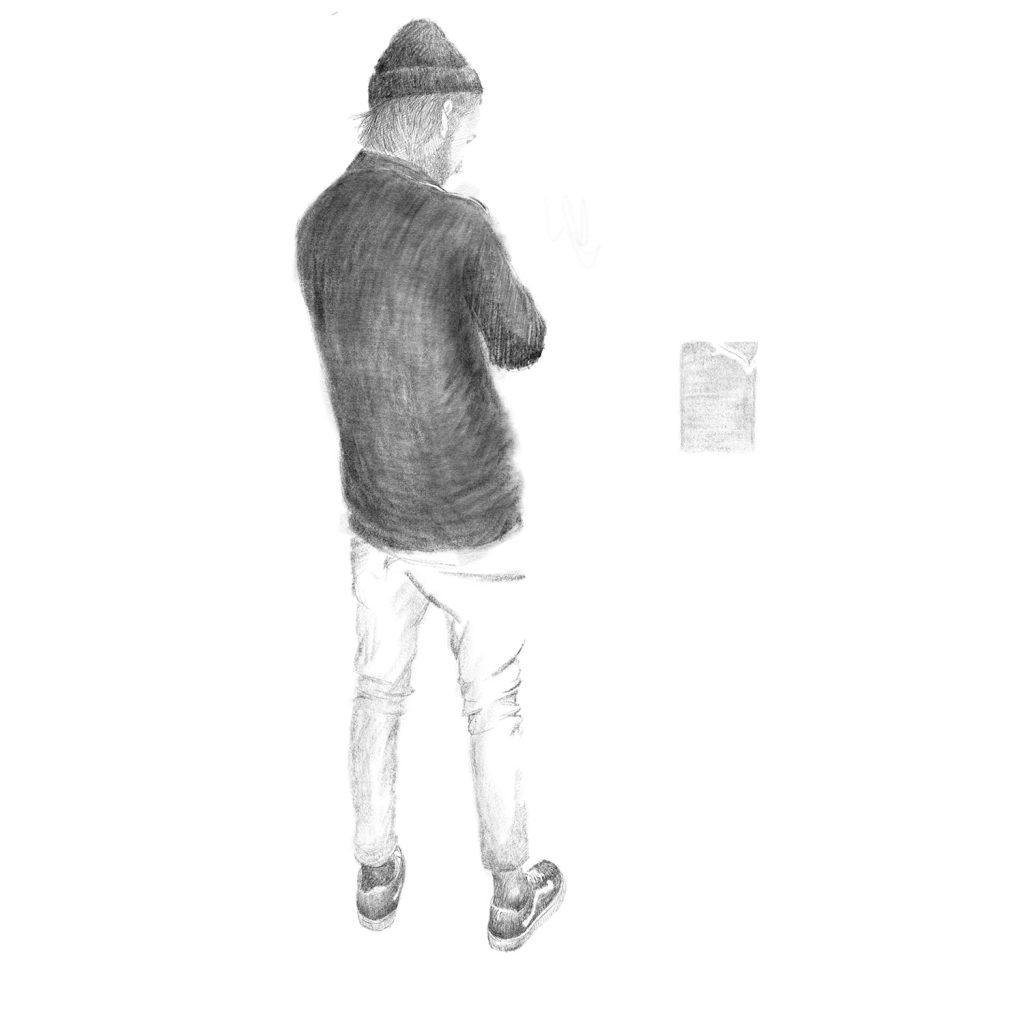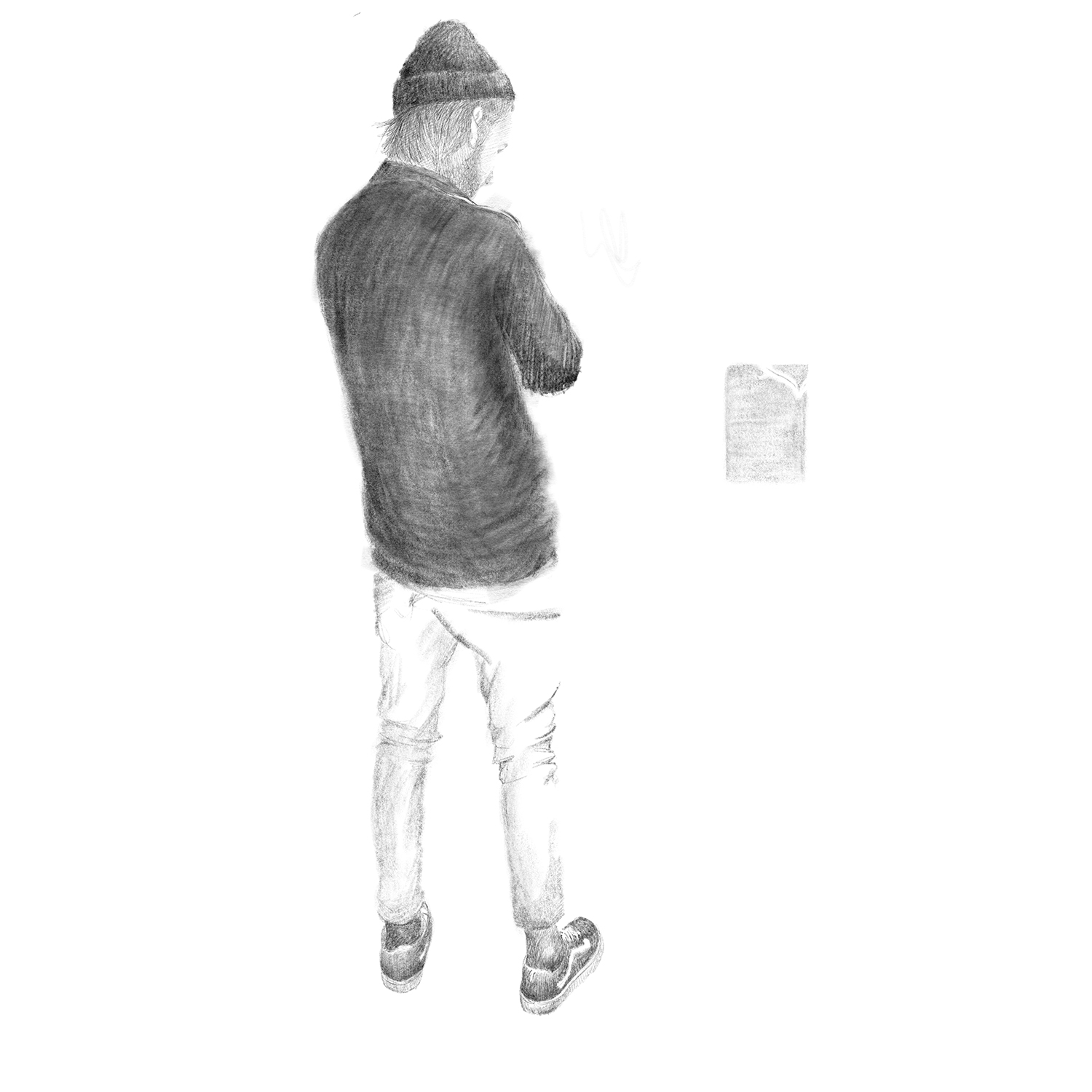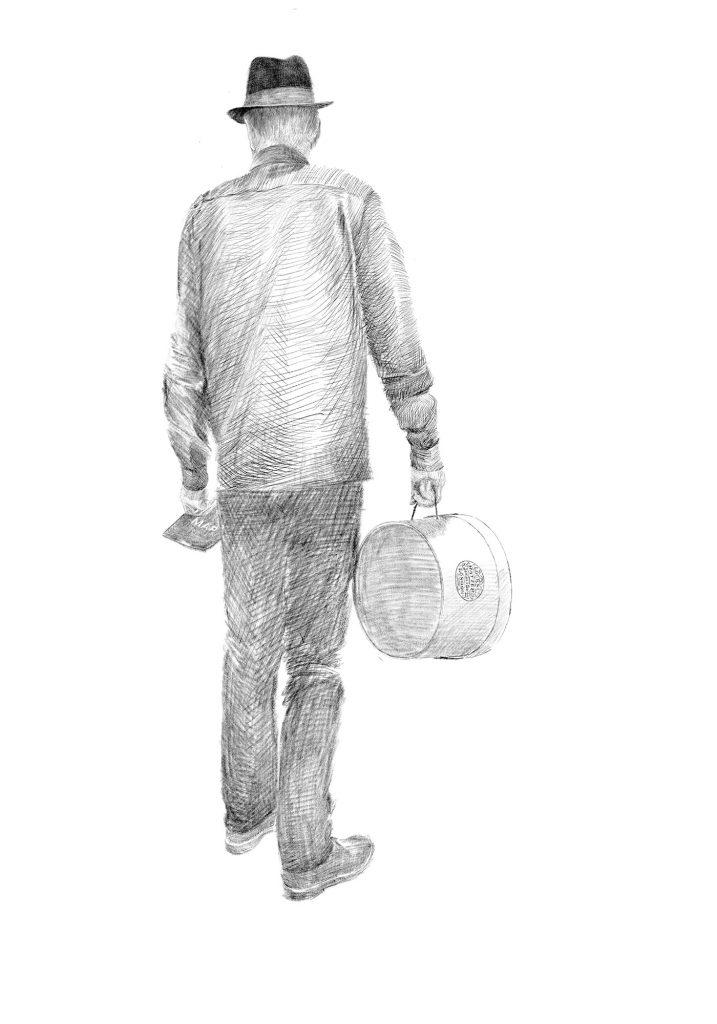 ---