Jim Holyoak and Matt Shane are collaborative drawing artists from Canada. Their recent show was @Macbirmingham where they also made a large scale drawing and wash reaching from floor to ceiling. I had been present at the very early mark making and enjoyed the collaboration between the artists that was more a kin to improvised dance than wall drawing. Two images of stood out from that day and I decided I would make drawings of them as a token of thanks. At the end of their stay as they were about to fly out I messaged them: 'What time will you both be in tomorrow? I have a present for you before u go.'
We met at noon and discussed the big Birmingham drawing and a few other things before I presented them with A3 envelopes and their surprise gifts.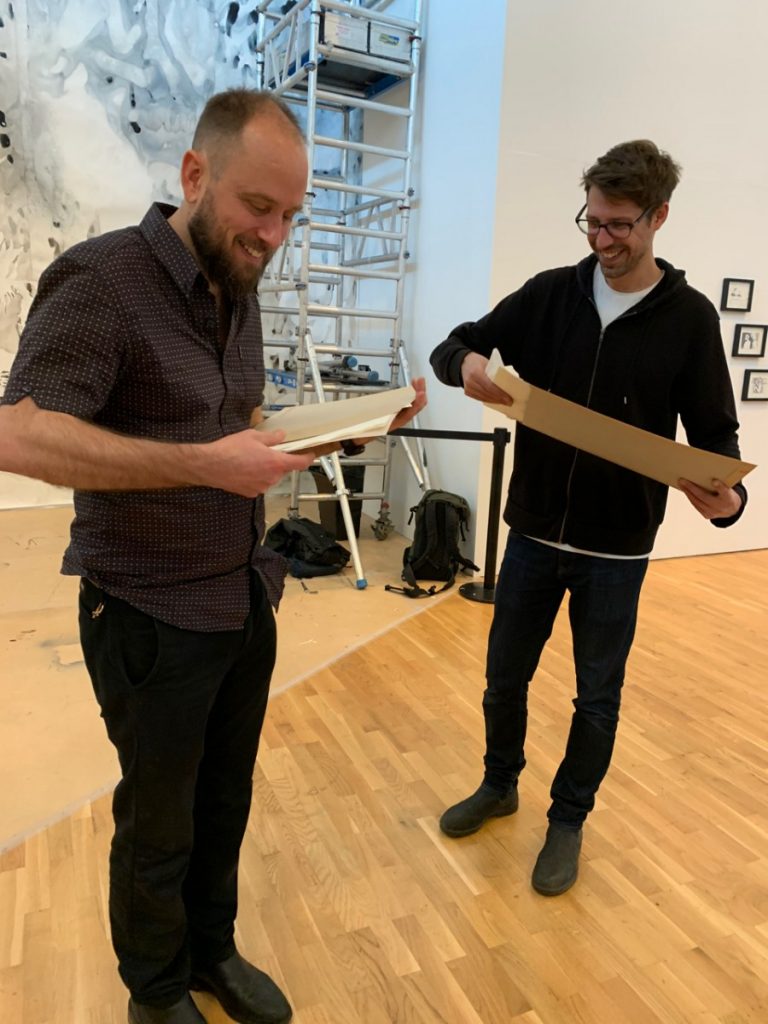 They were really happy with them and inspired more discussion about how they collaborate and respond to each other born of a twenty year drawing adventure.
One of the drawings is titled 'beginning' i.e. when they began to make marks on the blank papered wall. Here they are with their beginning in front of the drawing 5 weeks on.
They were surprised and said: 'no-one has ever drawn us drawing.' Matt says he will frame the drawings and even give one to his Mum!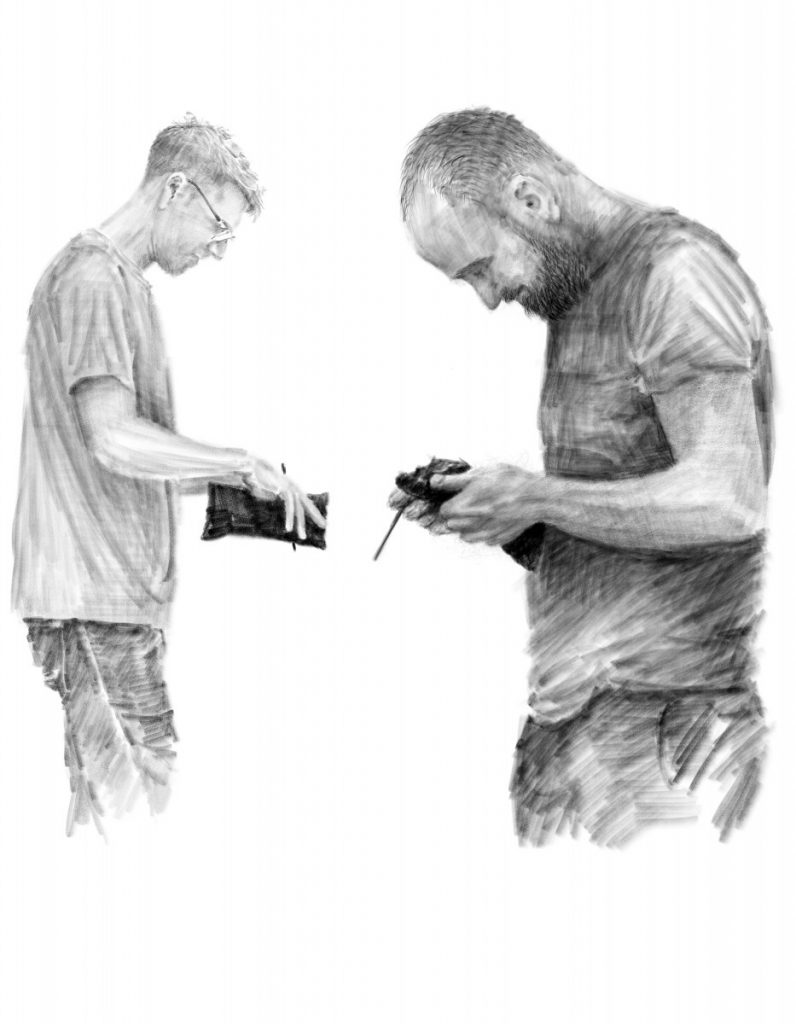 follow Jim and Matt : @jimholyoak @therealmattshane and wwwmonstersforreal.com