More Real Than Life is a photographic exhibition at the Barber Institute of Fine Art.  It looked at 19th Century Portrait Photography.  I focus here on the early part of the exhibition which is of interest as it captures informative examples of the transition between painting and the introduction of fully fledged photography in the studio to present day where we witness a return to 'mixing up' art and photography in the digital and analogue environments.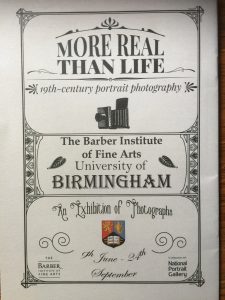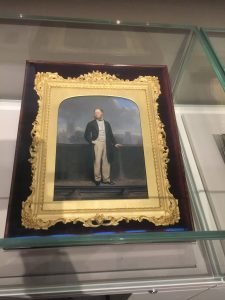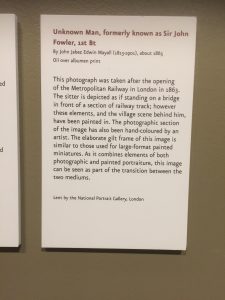 In this picture the image maker sees the potential to use photography's new found ability to represent his subject, as if real life,  has replaced the sitter's background with painted landscape of the industrial world of the railways. Then framing the image with a gold ornate frame to present as 'art'.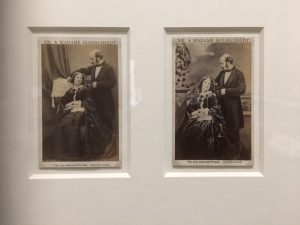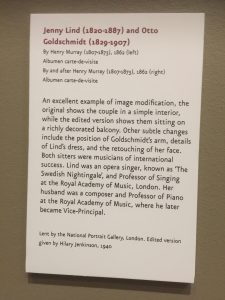 As photography became easier, more reliable and acceptable the studio photograph came into its own.  However before the backgrounds and props of the street studio photographer became the norm a number of image makers enhanced their studio pictures with painted  backgrounds and the sitters themselves were given colour.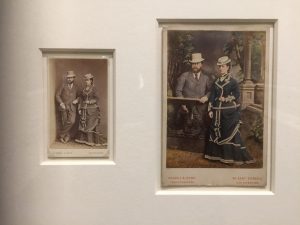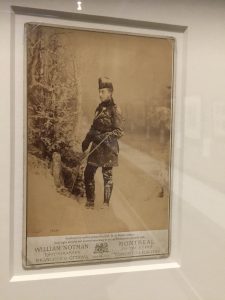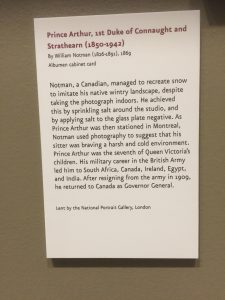 Before the advent of photographic technology to enable short exposures and small scale cameras suitably for recording in the field some innovative photographers went created difficult exterior scenes in the studio, in this case using salt to represent snow, and even more innovative was the application of salt to the photographic plate to simulate falling snow.
'I Love acting. It is so much more real than life' Oscar Wilde, the picture of Dorian Grey 1891
19th Century Portrait Photography Barber Institue, HEFCE and the National Portrait Gallery.