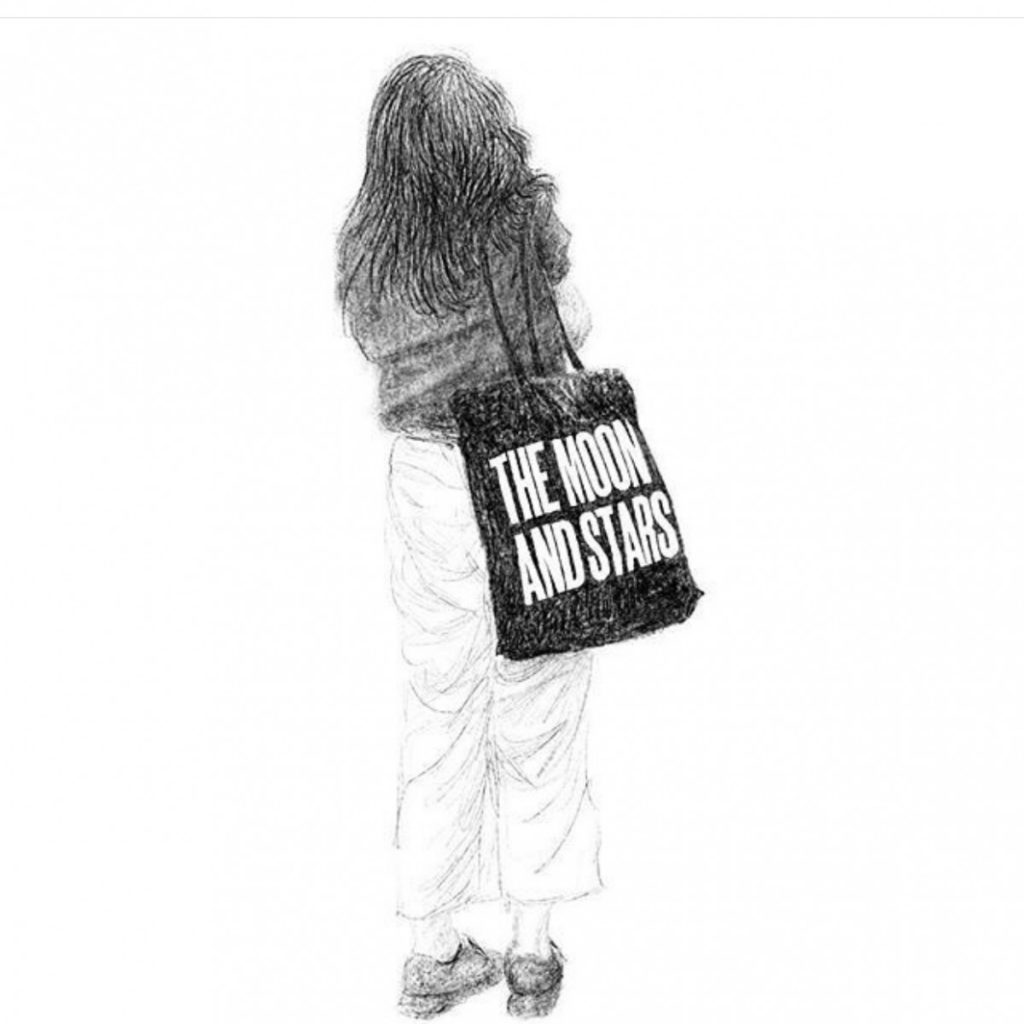 As a part of the art viewers and readers series I made a drawing of photographer Arpita Shah. Arpita is based in Scotland and I shared it privately with her on the Instagram messaging platform.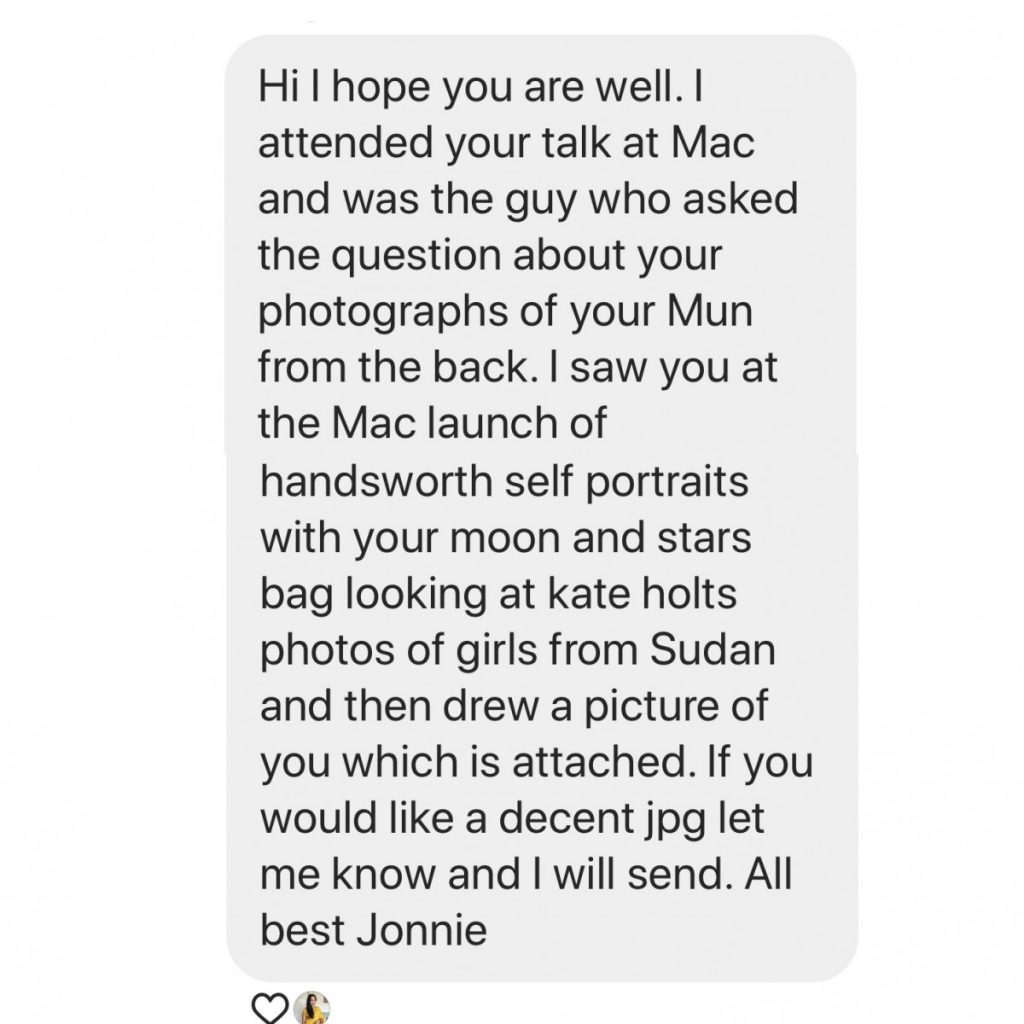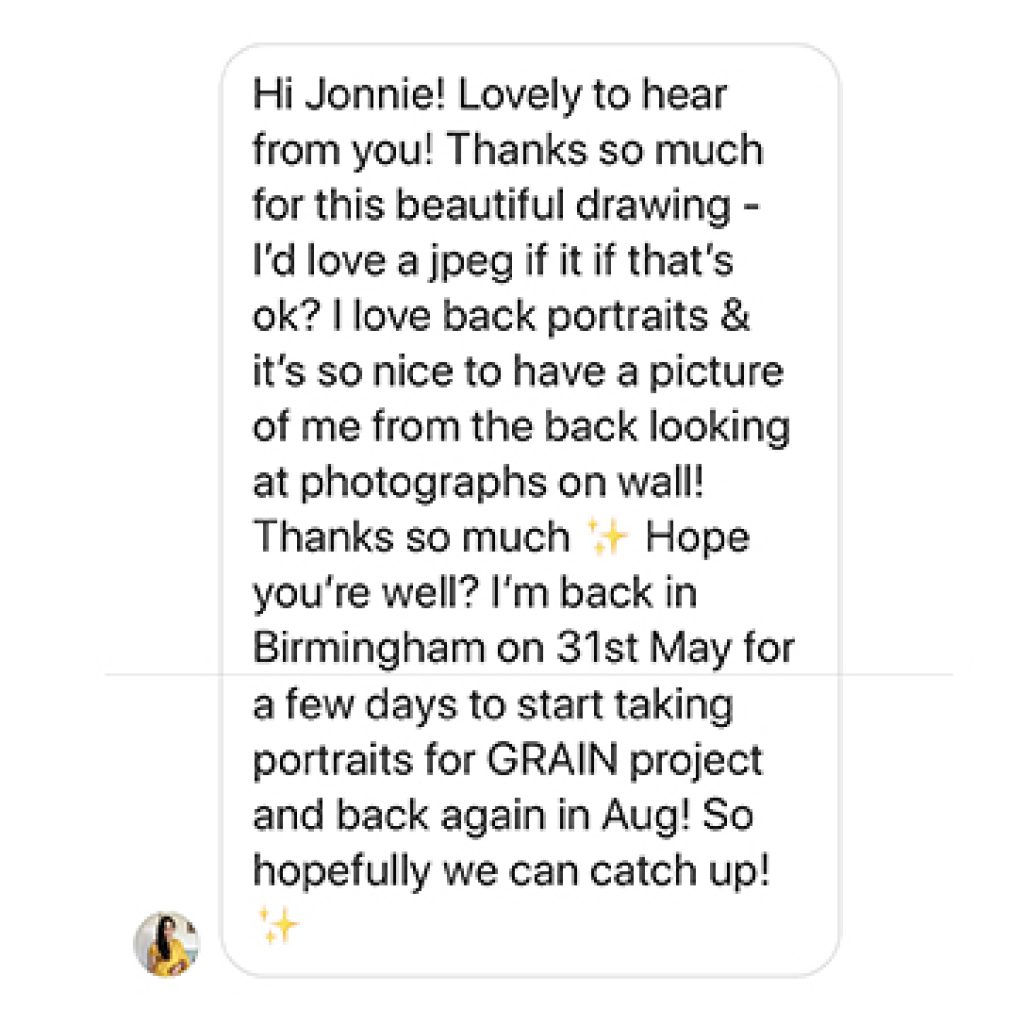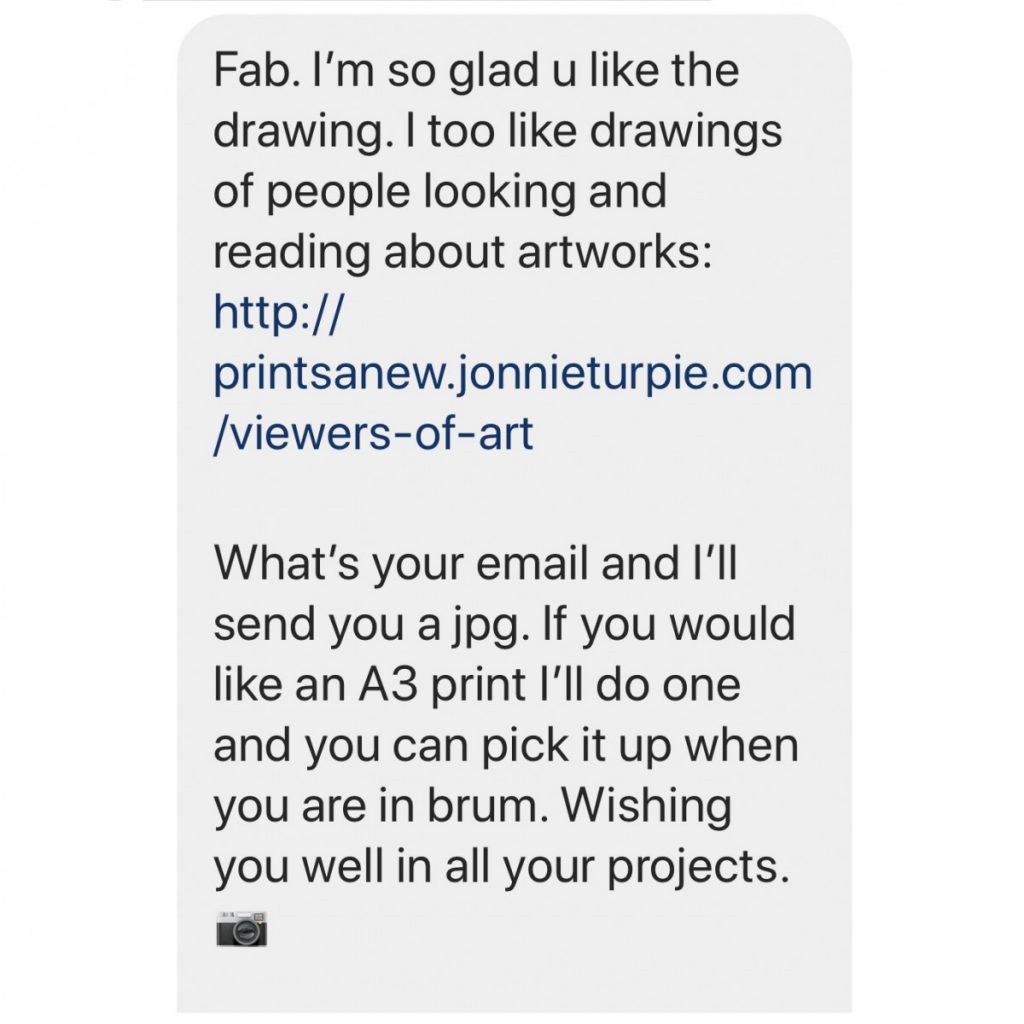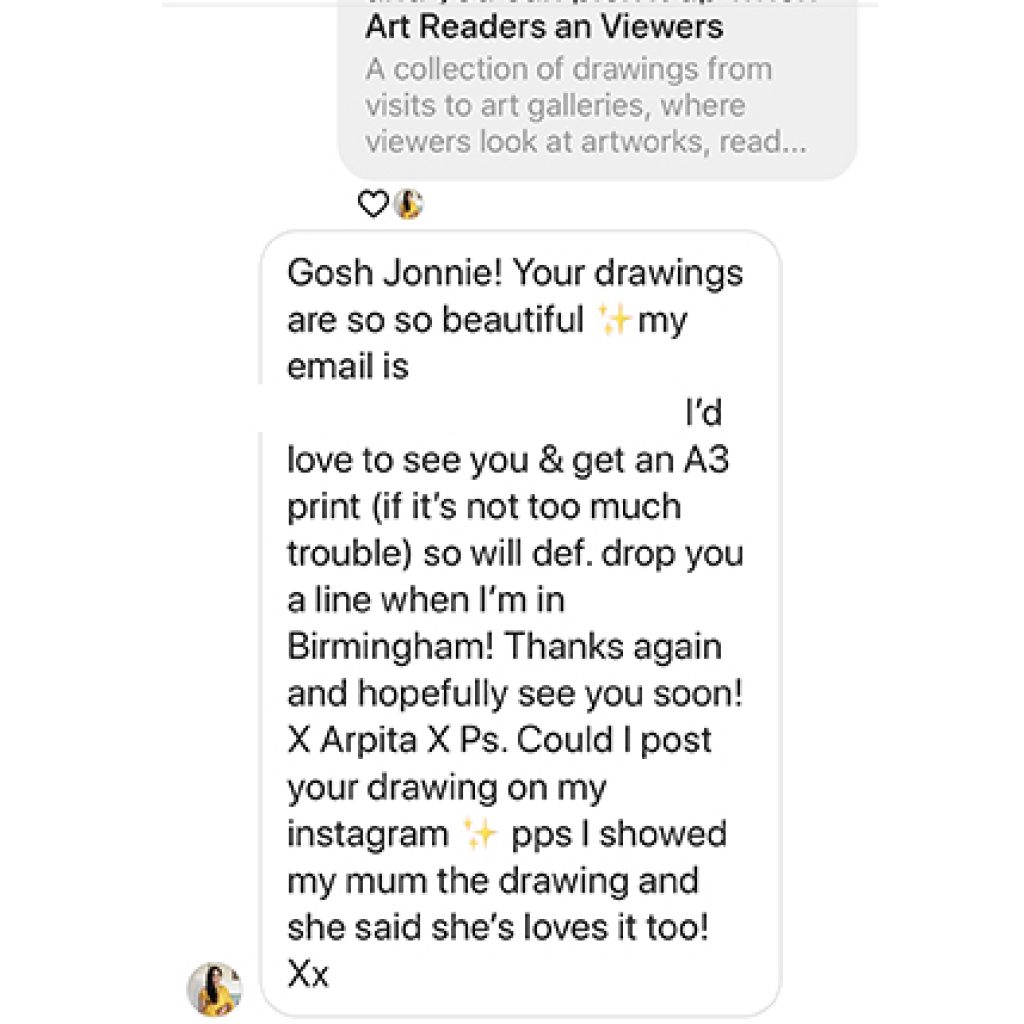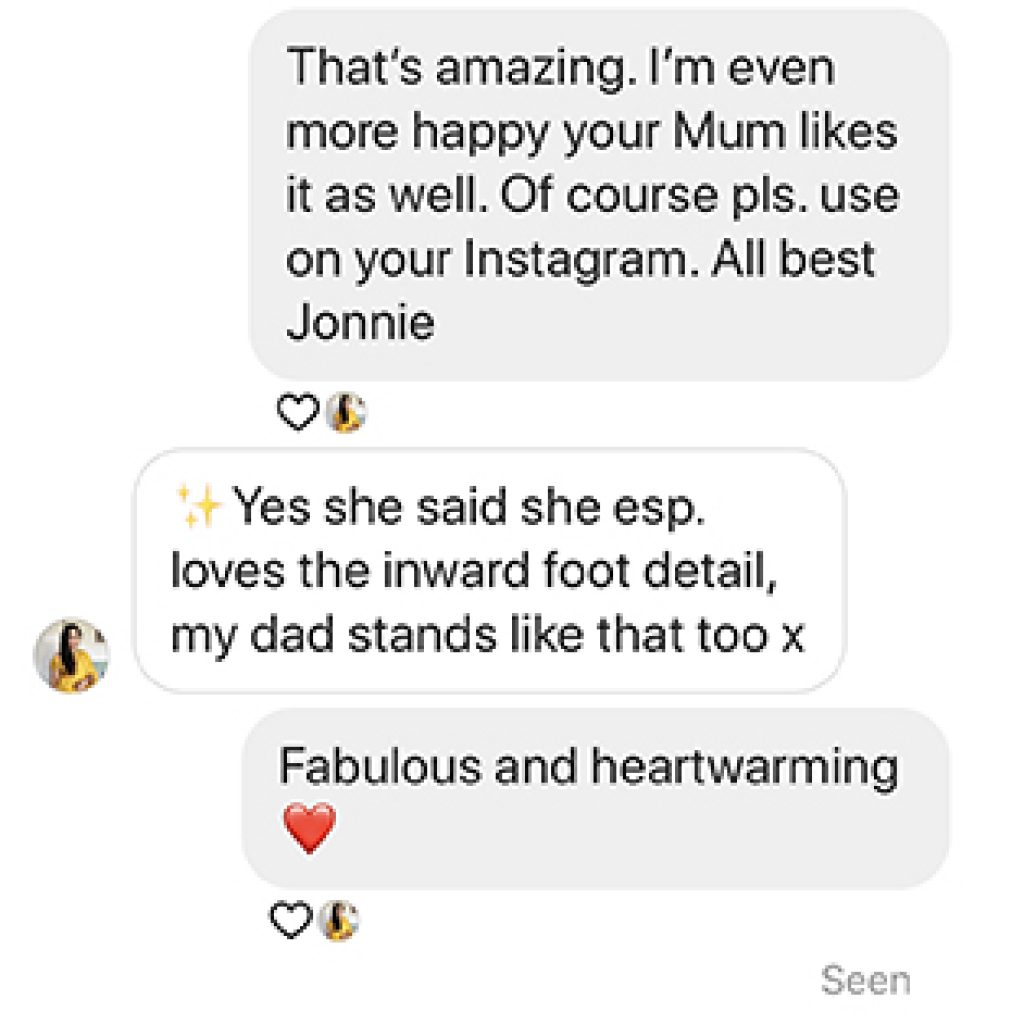 This sharing of the print is indeed heartwarming. It is also an indication of how the making of the portrait encourages exchange between artist and subject and subject and their family.
Arpita put a post of the drawing on her Instagram channel which reaped another observation: "Its so you". This is an response that one might expect of a drawing of a face, but this is not such a drawing. It is intentionally made excluding the face and focussed on the body in process of engaging with an artefact. The unique body shape, stance and idiosyncrasies are recognisable to those close to the subject. Those not known to the subjected may appreciate the drawing and its representation of a person looking at art as indicated by the 58 likes.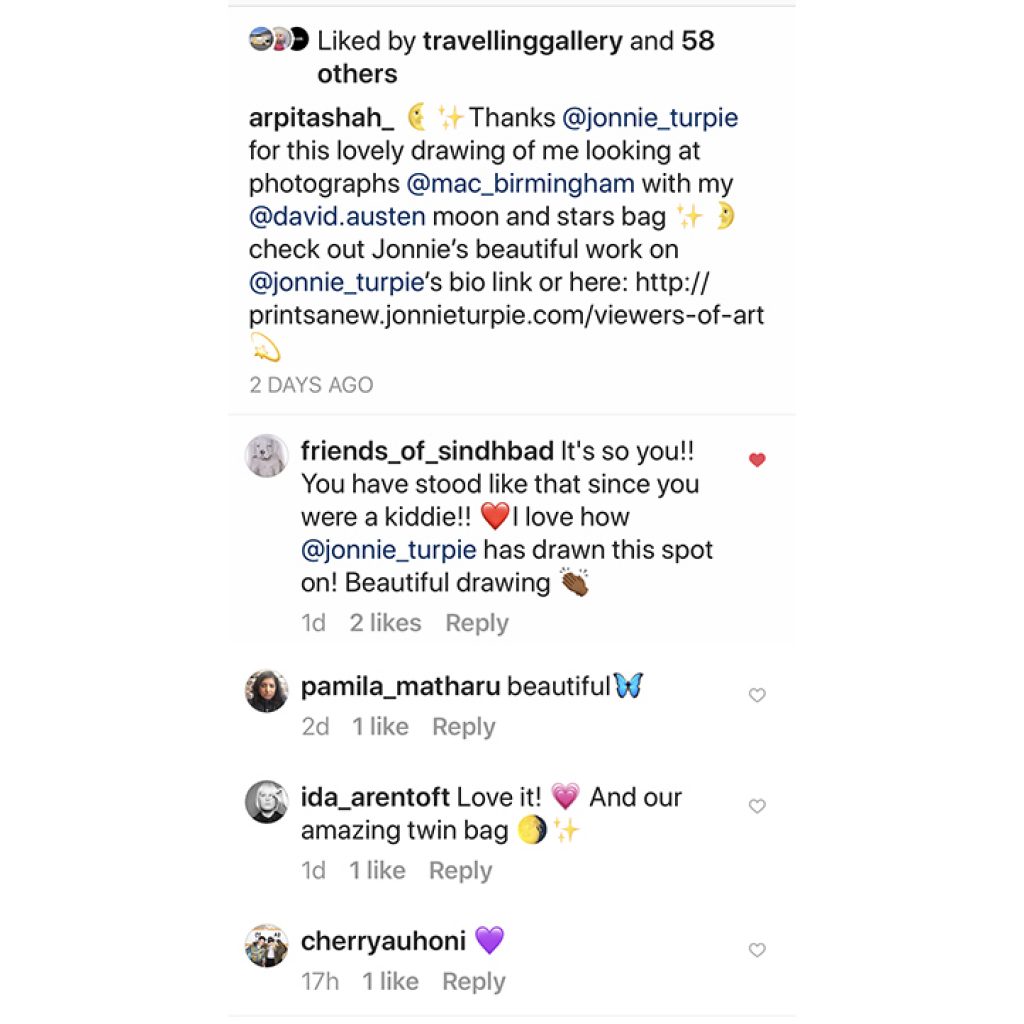 I will make a A3 print of the drawing on quality paper, sign and stamp and present to Arpita when she visits. I will be interested to see her response to the analogue hard print as opposed to the digital / social media images she has to date. We met in the MAC where she was beginning her new series of photographic portraits of young Asian Women. She was very pleased with her print and will take it home to Glasgow.